Speaking Topics: About Me
Angela Giles is a passionate communicator and mentor who is driven to help her clients become successful and effective in their fields. With nearly 20 years of experience in business and digital marketing, she has an innate skill to connect with audiences of diverse backgrounds. Her goal for any speaking engagement is that each member of the audience leaves inspired, confident, and ready to implement change.

Because Angela has worked with top organizations and businesses across the country, she has the boots-on-the-ground experience many audiences are looking for. She provides practical and easy-to-implement tips, tricks, and techniques to streamline processes, reduce stress, and create sustainable change. She also serves on the board of NAWBO Southern Nevada, as President Elect to help women business owners grow their businesses.

Angela would credit much of her success in public speaking to her love and commitment to family first. She speaks with the understanding that family is the first priority for most, and their business or work is how that priority is accomplished. As a dedicated and creative homeowner, she and her husband of 24 years have 3 boys. At the center of Angela's mission is the knowledge that if you want to create change, you have to be the change you want to see. So, to practice what she preaches, she makes a conscious effort to study trends, conduct market research, and stay on top of developing technology to be of the greatest assistance to her clients.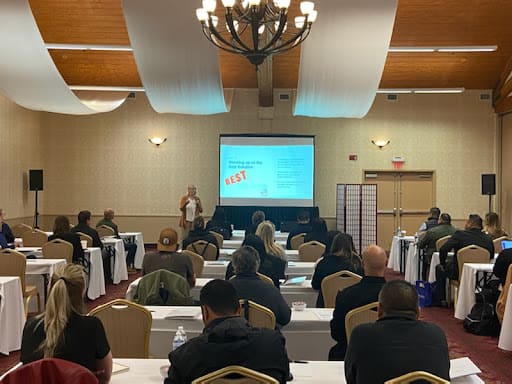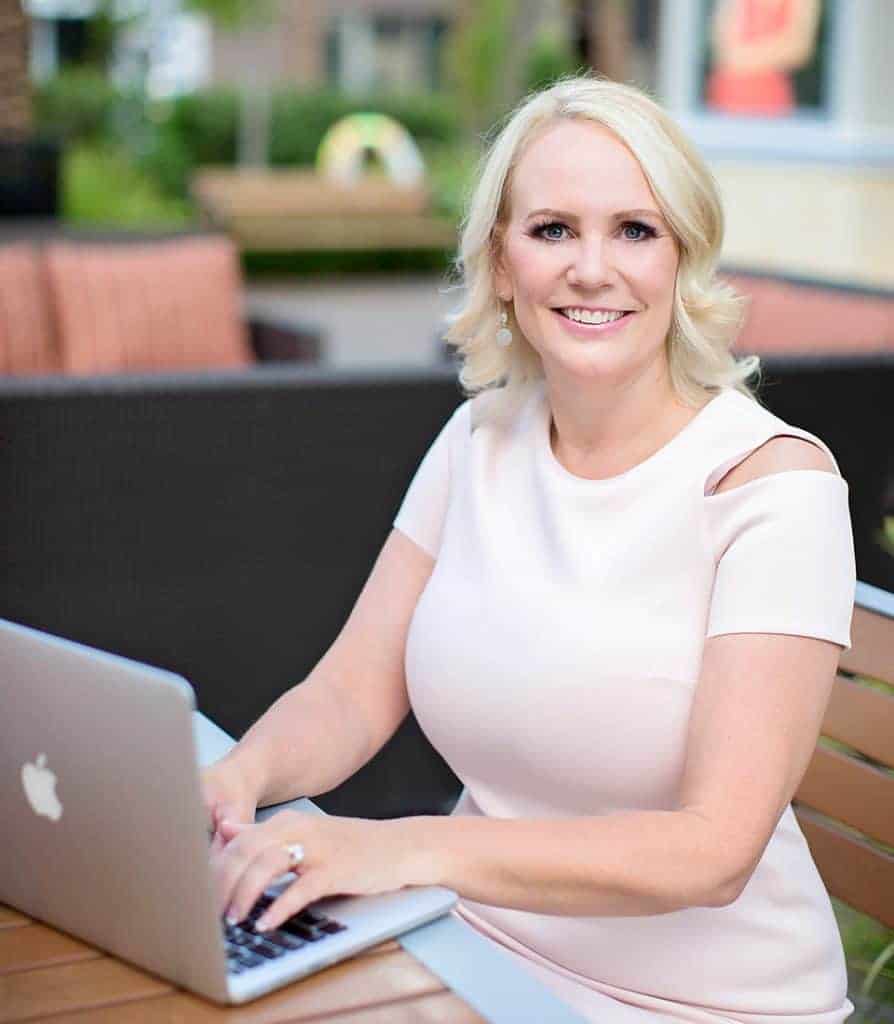 INCREASE YOUR TEAM'S PRODUCTIVITY BY 150%: ENCOURAGING YOUR TEAM TO GO THE EXTRA MILE
Encouraging Your Team to Do the Extra Mile
Did you know the most searched word on Pinterest, a growing platform of over 431 million users, is productivity?
We all want to increase our productivity and do our jobs more efficiently. Going the extra mile at work, while you know it is necessary to achieve your goals, sounds exhausting. But what if achieving your goals doesn't necessarily mean more work on your plate, but instead, a more successful and fulfilling job every day?
In this engaging keynote, the audience learns how to harness their potential and use it to manifest better performance and higher productivity at work. It also shows listeners how to assess their skills, knowledge, and abilities and use them as a springboard to launch through the most mundane or difficult tasks.
Audience members are equipped with the knowledge and cutting edge tools to make their work more efficient and communicate their needs to their employers to create a more open and growth-oriented environment.
This keynote is compelling, straight forward, and Angela's content can be implemented immediately.
Learn how to increase your team's engagement and encourage an environment where employees go the extra mile with a smile on their faces. Employees will also master the art of making their daily job more efficient and rewarding, creating a more welcoming working environment for the entire office.
Leading In An Environment of Constant Change
How to Thrive While Leading
How do you lead your team, and thrive along side them, in an ever-changing environment full of uncertainty? Technology is constantly developing and changing, and market stability is never promised. Leaders may have a hard time guiding their team through unprecedented issues to the solutions they need to succeed.

In this important keynote, audience members learn how being adaptive forms your armor against various obstacles that arise alongside constant change. Let Angela show you how to train yourself to be a leader who can help people, even in unstable environments. Audiences are enlightened on how to approach their colleagues with common issues, such as:

1> Increasing stress levels decreases efficient actions

2> Delegating work to avoid overwhelm 3>Strong team management without becoming authoritarian

3> Strong team management without becoming authoritarian

4> Identifying opportunities to adapt and grow as an organization

5> How to stay solution-focused, not stress-focused, in problem-solving


These are just a few of the many focal points of the talks that can help you minimize losses and mistakes and find opportunities when managing your people during turbulent times!

Be the leader who creates security for your team, even in challenging times. Critical decision-making is one of the true signs of leadership, and what creates an anchor in any organization.

As part of the audience for this keynote, you will learn the leadership skills you need to weather challenges and embrace change.
EFFECTIVE COMMUNICATION WITHIN TEAMS:
Communication that Counts
What to say, how to say it, and when to say it to effectively connect with your team
We all aspire to have effective communication within our organization or team. Clear lines of communication foster environments of security and trust that unleashes creativity. This might not sound daunting, but what if there's a step-by-step guide to help you jumpstart effective team communication…starting with you?
In this compelling keynote, Angela presents and explores with the audience the various tools and skills needed to communicate effectively within their own teams and others outside your organization. Angela also shows you how to foster an open communication environment and help your team feel confident in sharing their ideas and nurture teamwork.
The keynote will also actively discussed important question such as:
When and how do I start building effective communication in the office?
What skills should I develop to be a good speaker and communicator?
How can I use communication for better team engagement?
How to build confidence to share my ideas?
How do I use clear communication to coach my team?
This is for all organizational members who aspire to build lasting relationships and practical speaking skills, no matter where you are in your communication journey. Once an organization has better communication, productivity increases naturally as a result. People in the team are more confident and are proactive in giving their best in their work.