30 Bullet Journal Book Trackers for Book Lovers
We may earn money or products from the companies mentioned in this post.
Hello book lover! I have an interesting question for you. Do you make a list of all the books you have read, or perhaps, write notes and reviews on the side? Using your bullet journal to create beautiful book spreads can help you be productive, and declutter your mind. Decorating reading logs can transport you to an entire different world–just like reading your favorite books. Check out these bullet journal book trackers!
I love reading, so I'm always in search of brilliant book recommendations from my loved ones. Usually, I write them in small pieces of paper like post-its, but I always end up losing them. A long, wonderful list of book recommendations all gone in less than a day. It's so frustrating!
Just recently, I discovered the wonder of using a bullet journal to monitor my reading habits. It's just like making a mood tracker and habit tracker. If those bullet journal spreads can help you with personal development, then, creating bullet journal book trackers can improve your reading habits and productivity.
The first step in this reading tracker design process is, of course, read books!
Why is reading important?
Reading helps you develop your imagination.

It can make you more intelligent and confident.

It helps you discover and explore new things. Books are great learning tools!

Books and reading can help you improve your creative side.

It can help you improve your emotional intelligence.

By just reading, you can travel the entire world, and even time travel!

Reading improves friendships and other kinds of relationships. See? Even books can enhance our social skills. Don't hesitate to reach out to other book lovers. You should be part of a book club!




New knowledge from books can make you feel braver and more empowered.
When it comes to making bullet journal book trackers, these bullet journal supplies are your best friends.
This bullet journal notebook that is 24% heavier compared to other journal brands.
This journal stencil planner set that you can use not just for your bullet journal, but also for handmade family holiday cards, greeting cards, and letters.
These washable markers are perfect for writing, coloring, and drawing.
These ball pens are loved by many bullet journalist friends because of its great for creating flowy strokes.
This card ink pen set can help you make beautiful letterings and line widths.
These washi tapes have wonderful, unique patterns.
This bullet journal stamp set is great for everyday planning, and can also be used for your travel journal spreads.
This graphite paper will save you tons of time by capturing each detail in your original design smoothly.
These sticky notes will help you remember important activities and dates.
These bullet journal stickers will look beautiful for almost every kind of spread imaginable.
This set of pens is designed for every person who loves calligraphy, drawing and art therapy.
These scissors have sharp blades that will help you finish your task in no time.
This highlighter pen set is a top choice for those who love bullet journaling.
Watercolor brush pens provide good colors for blending and shading bigger areas.
Bullet Journal Book Spreads That Will Make You Want to Read More Books
Recreate those pretty book covers.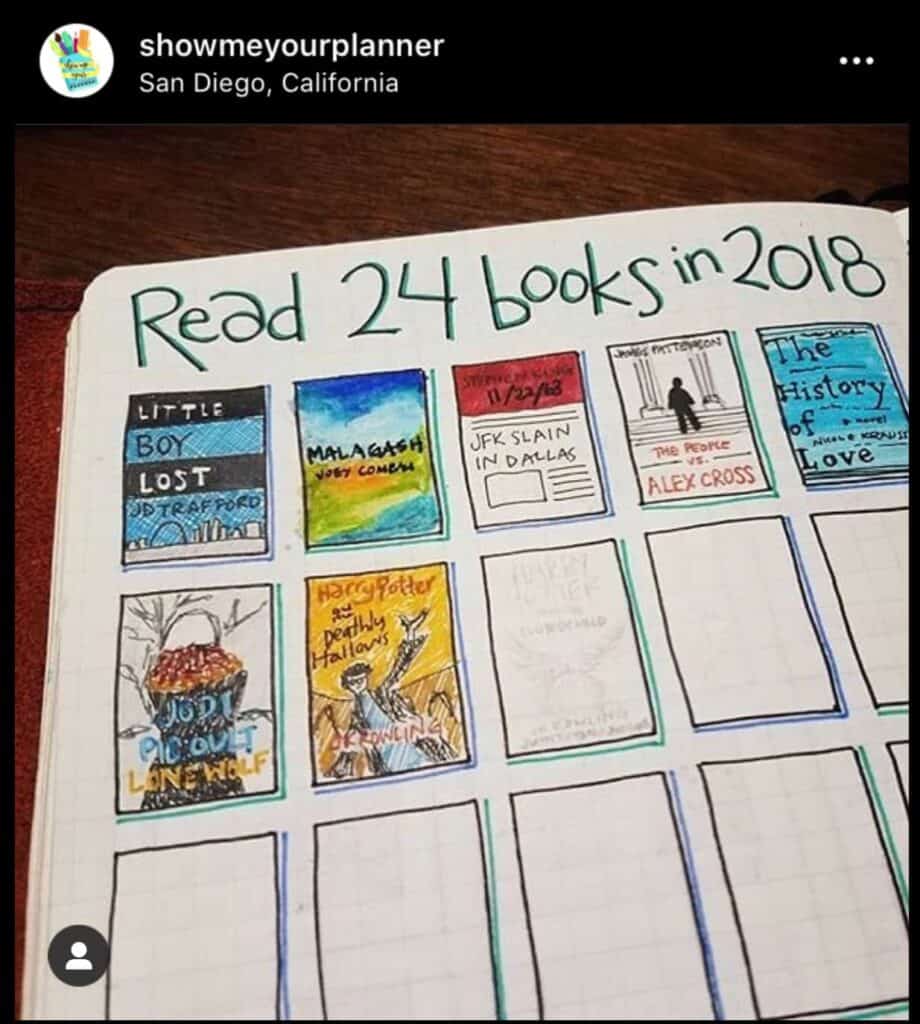 The Source
Organize monthly bullet journal book trackers.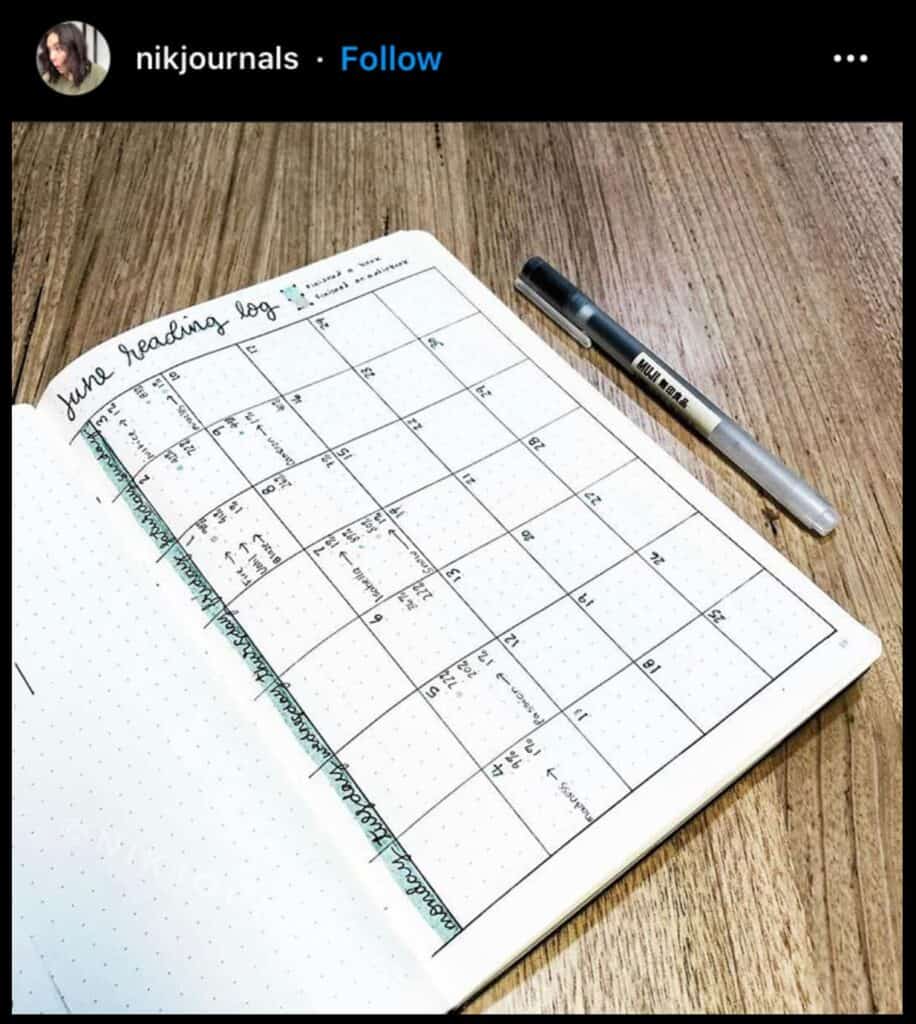 Our Source
Make a bullet journal book list for the entire year.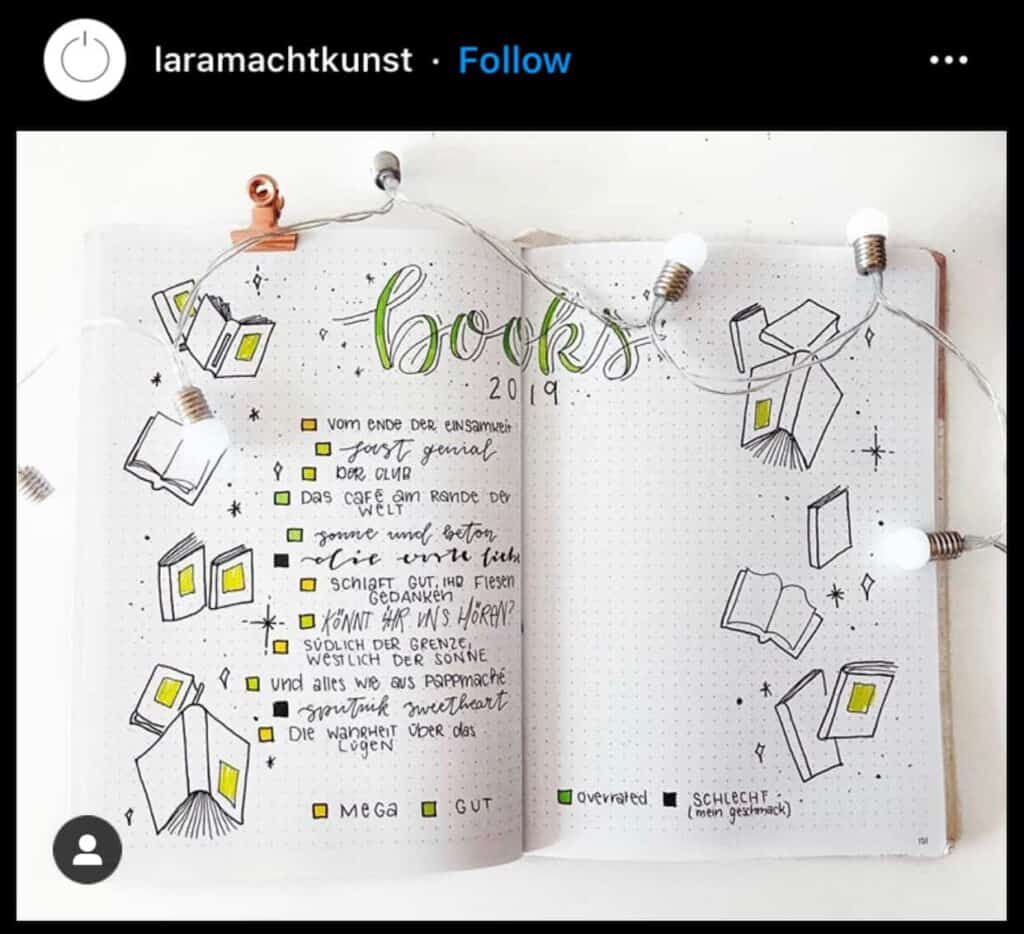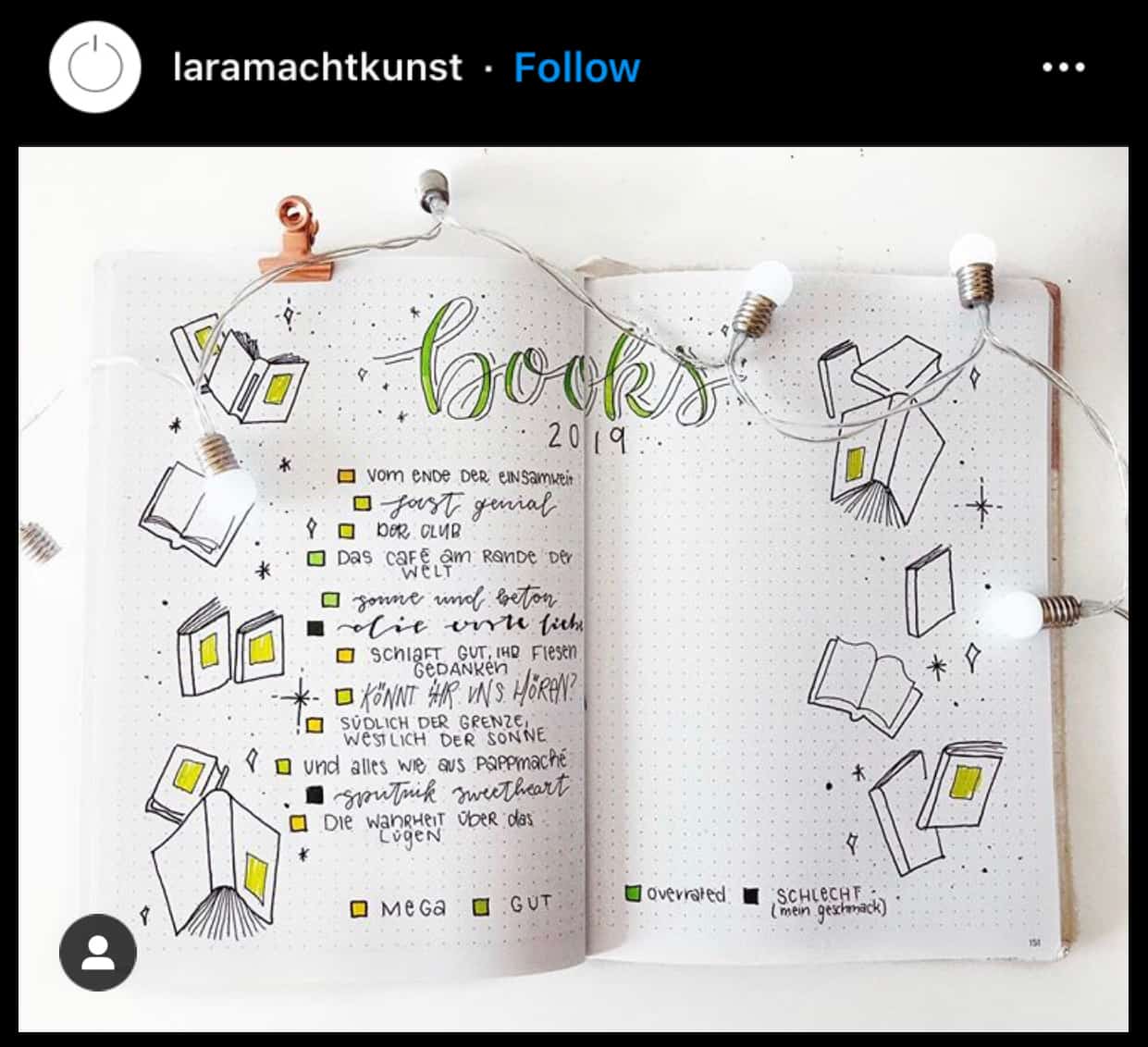 The Source

The Source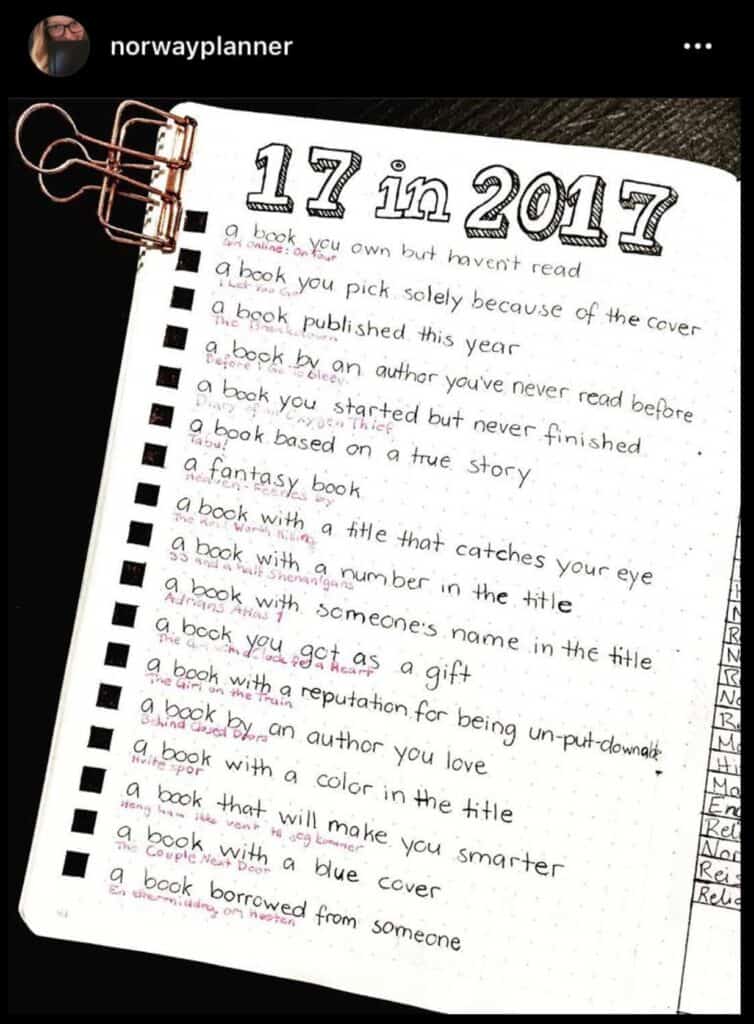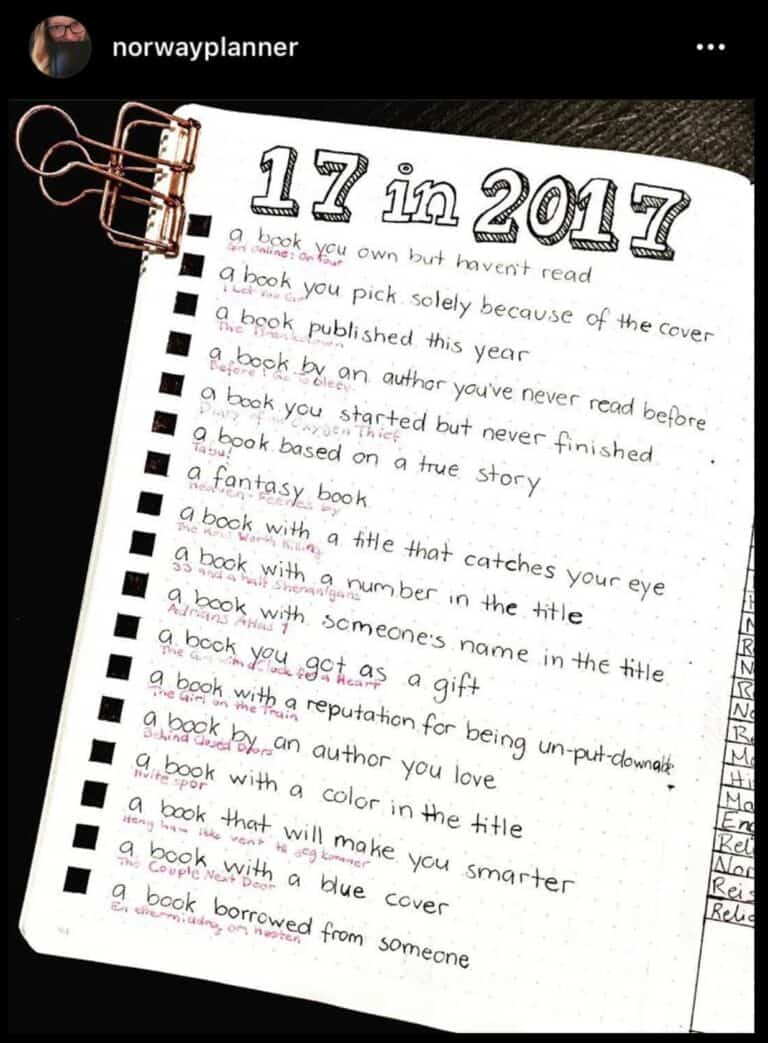 Our Source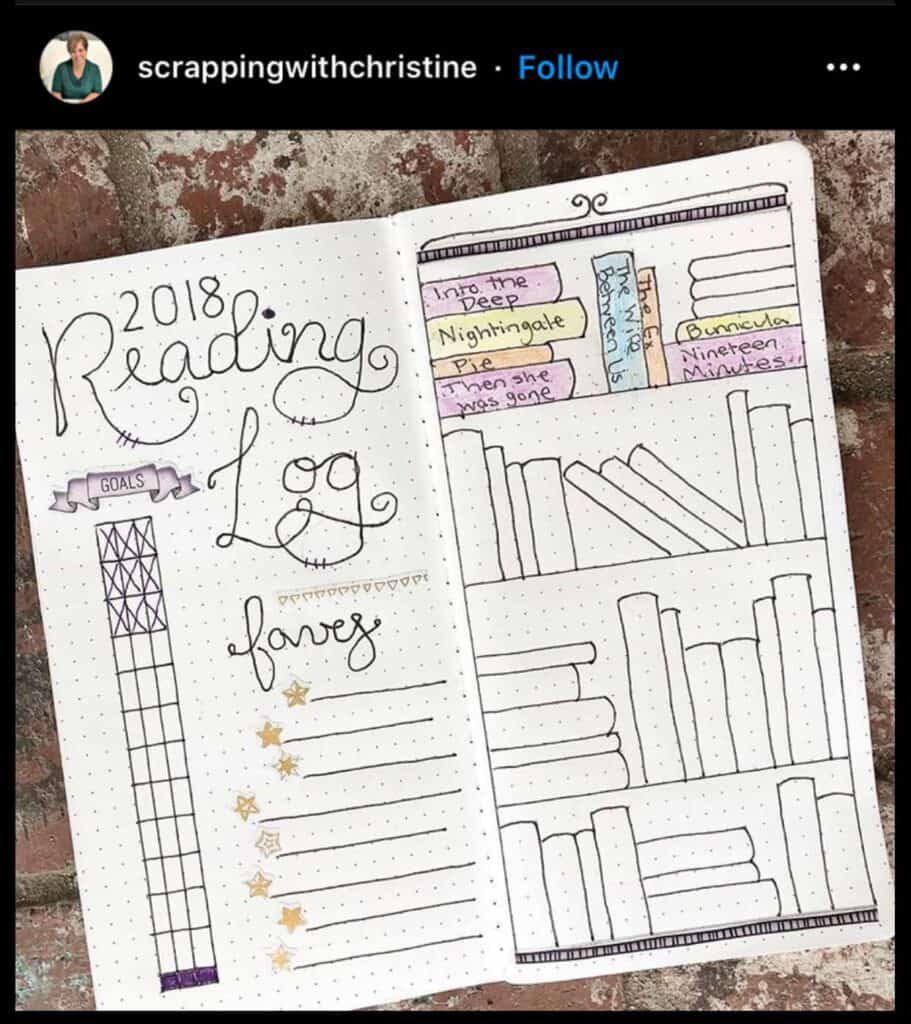 The Source
Drawing a pile of books is always a good idea.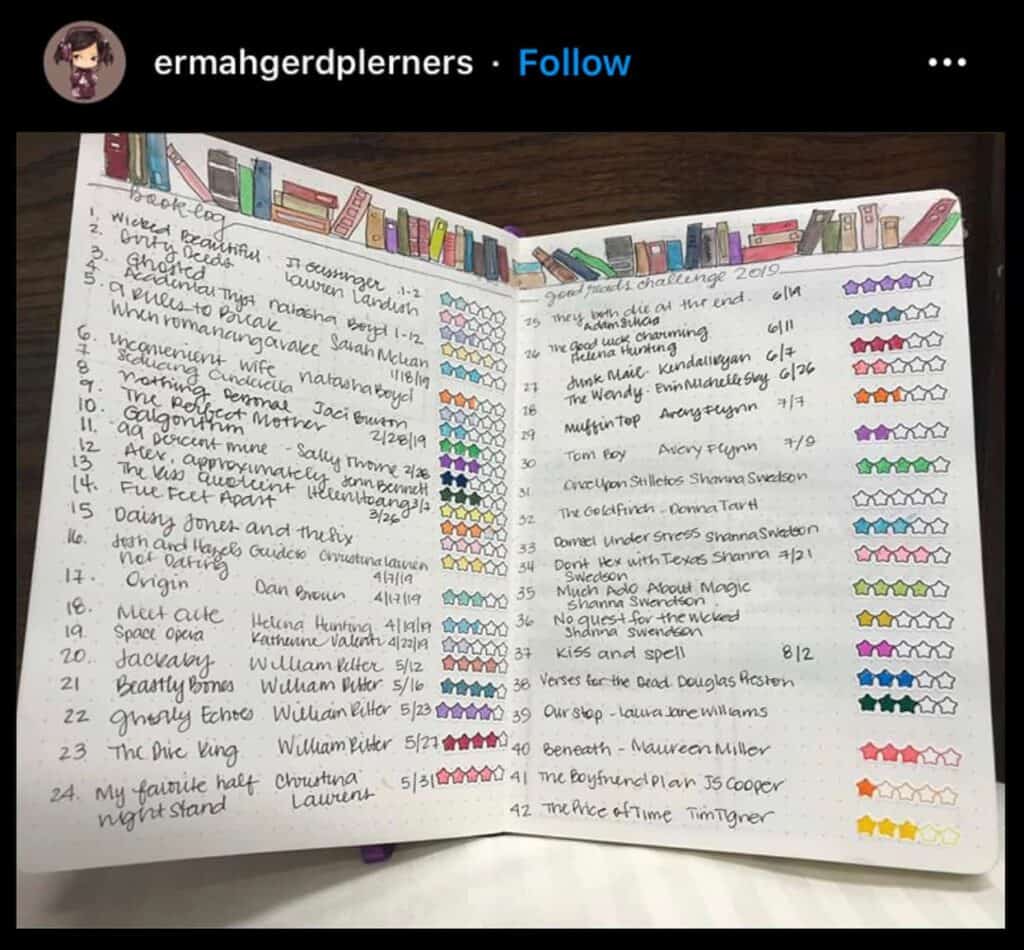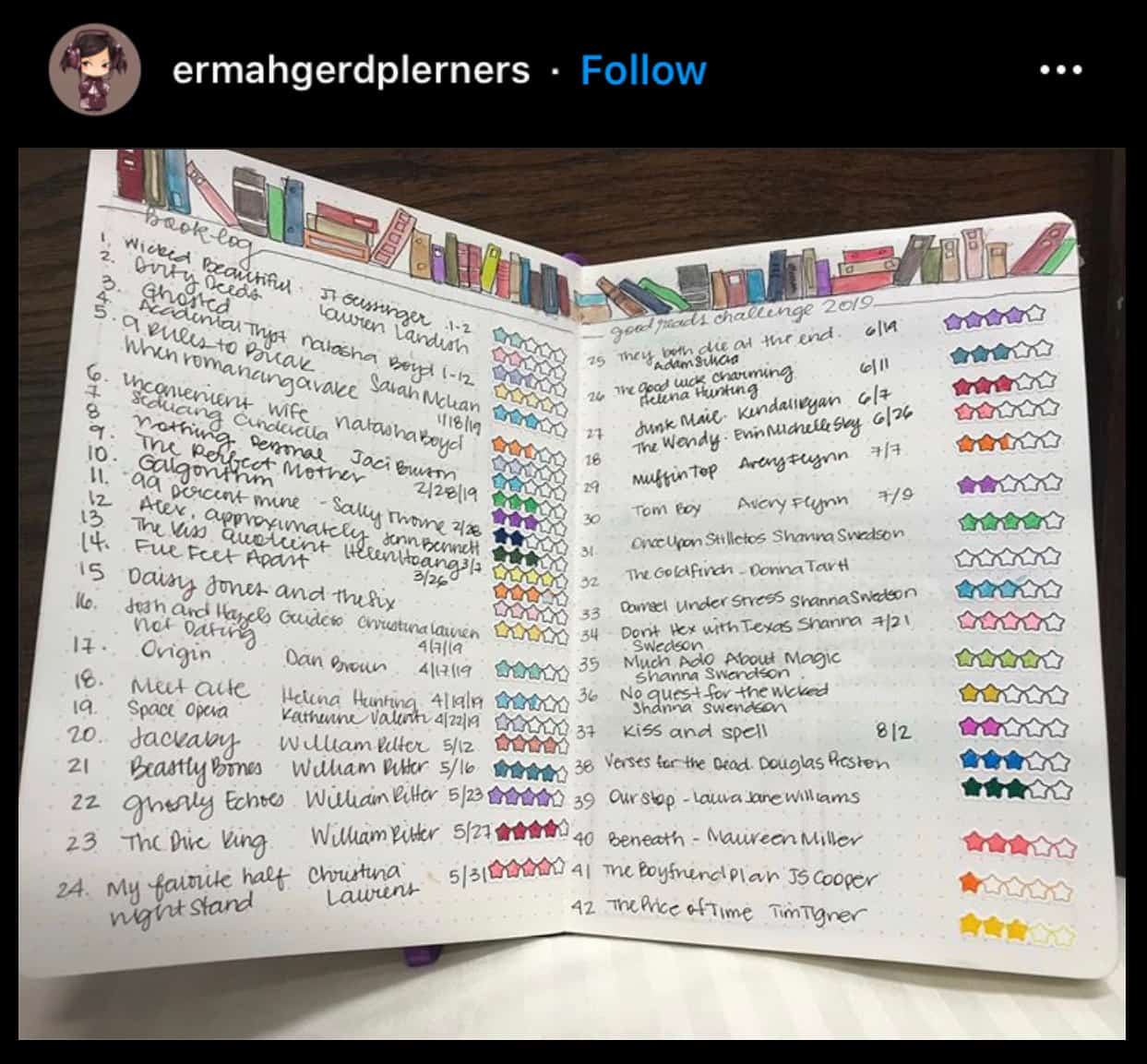 Our Source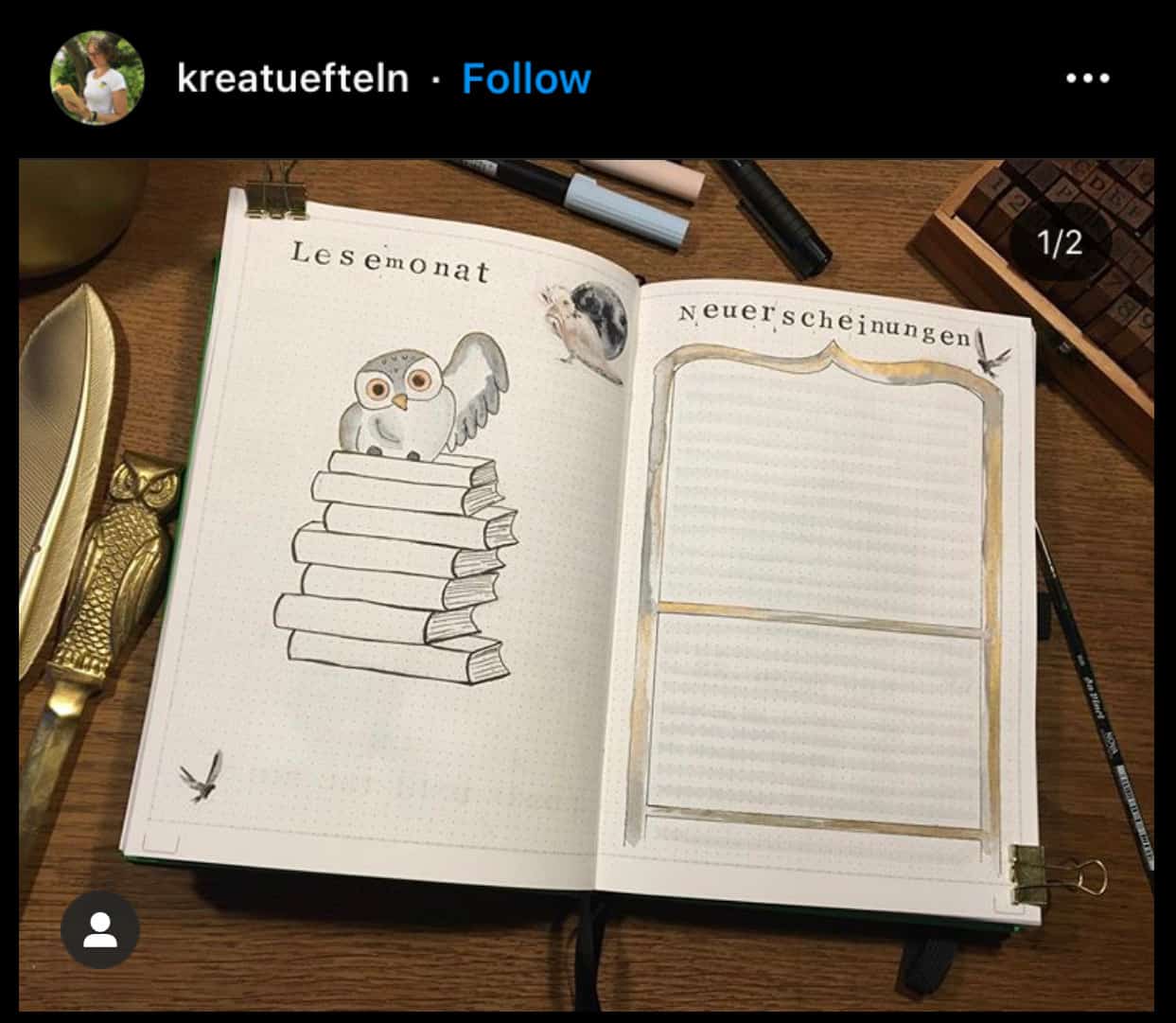 The Source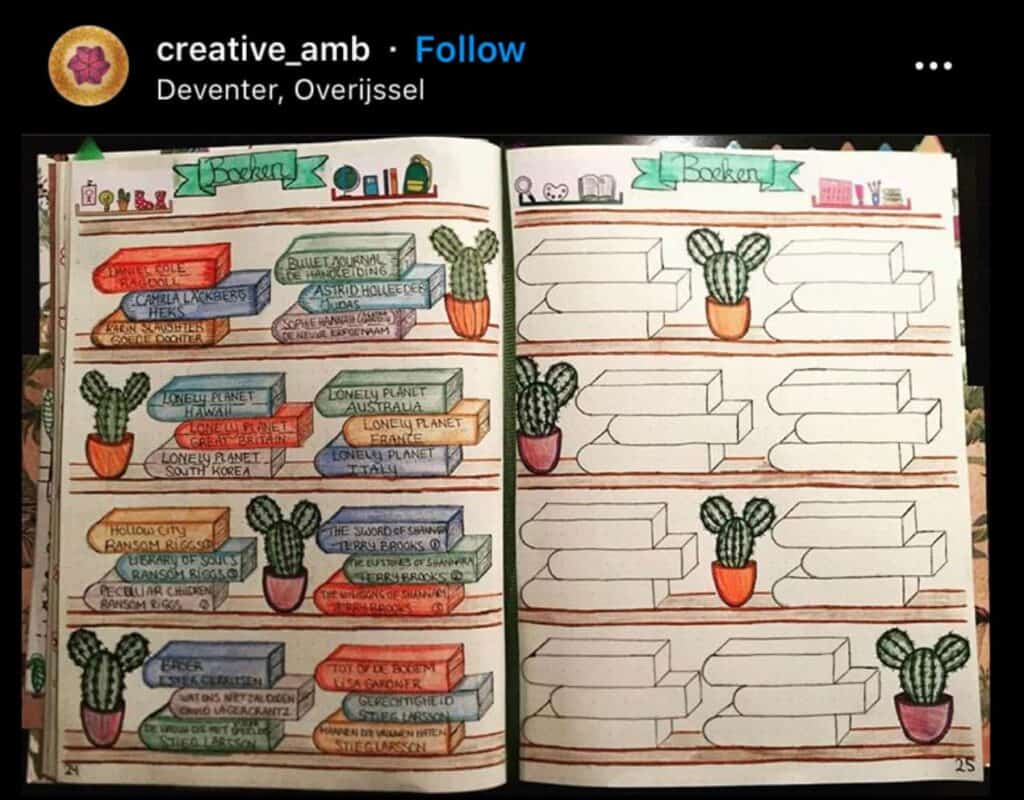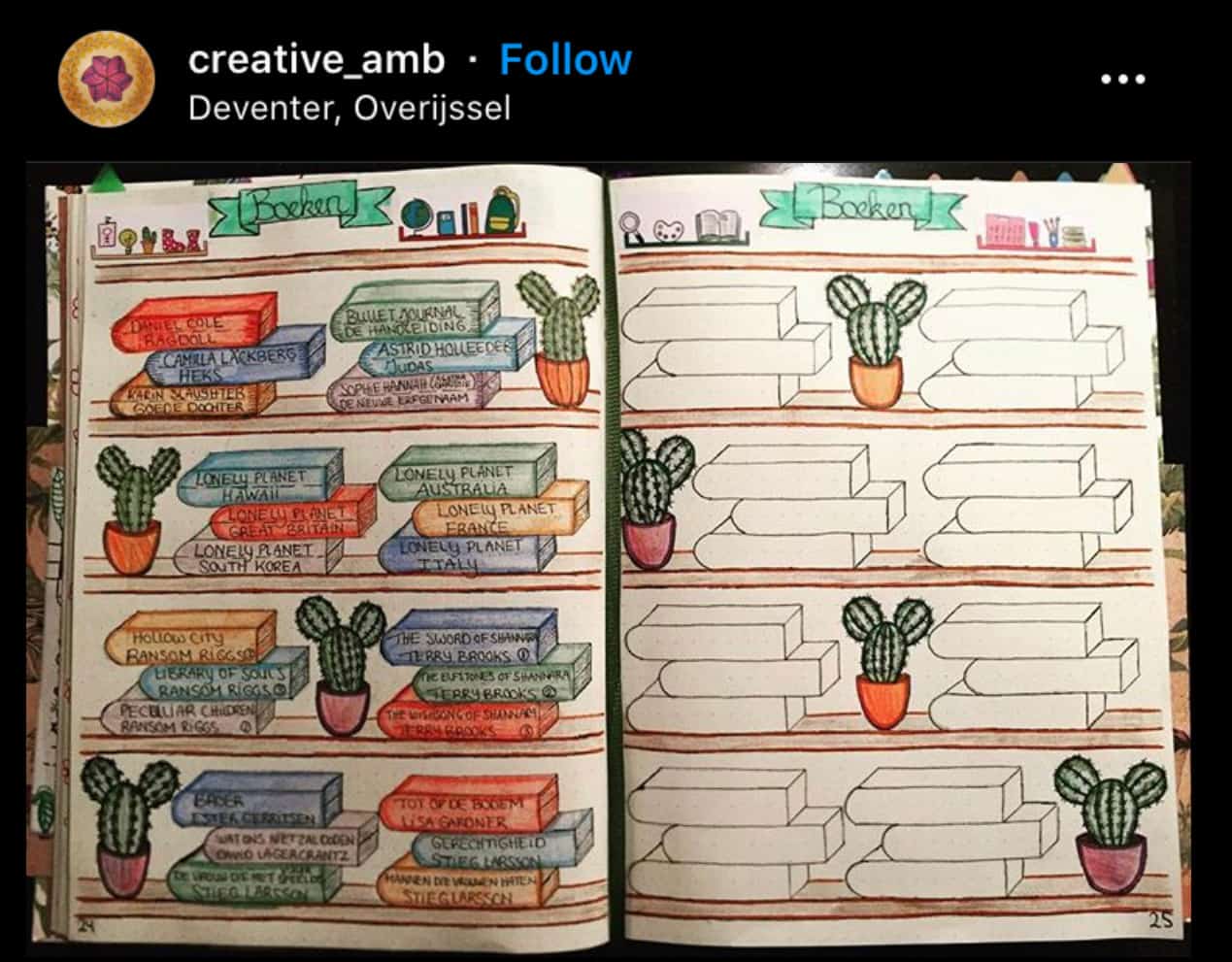 Our Source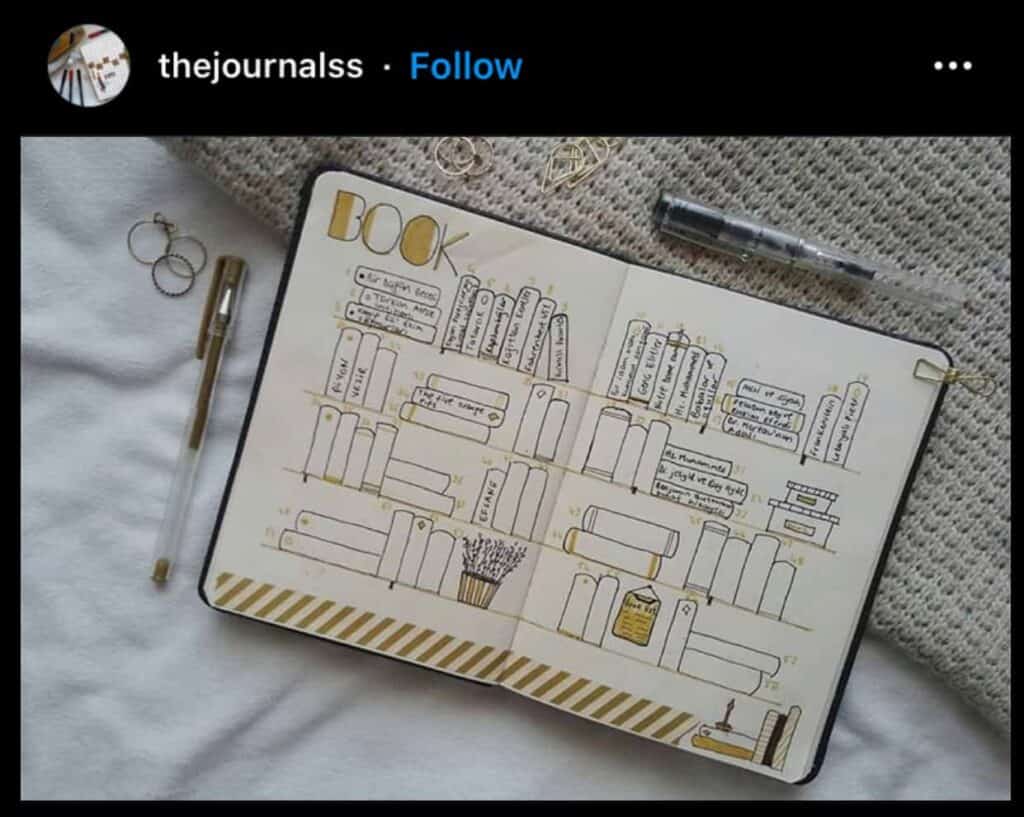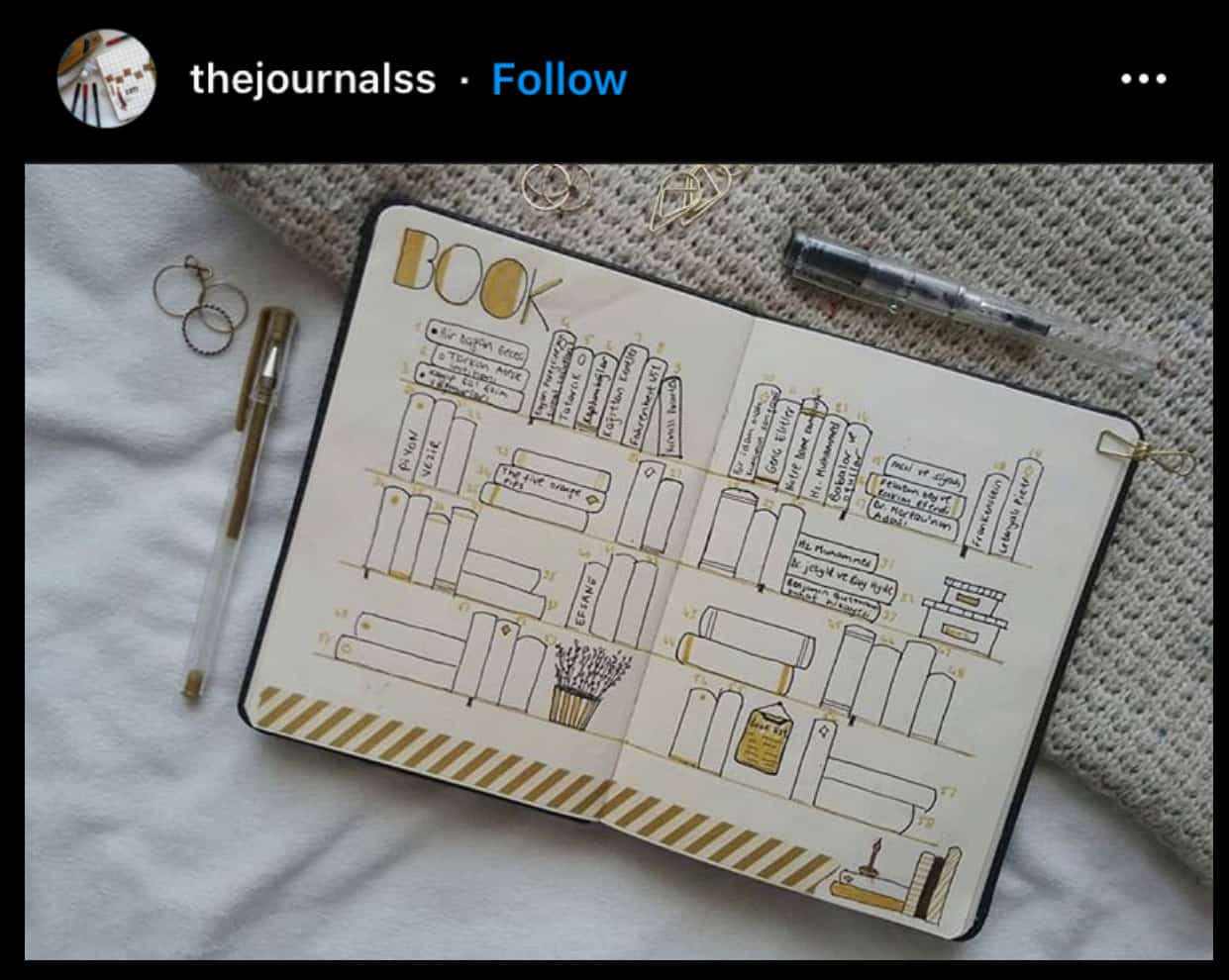 The Source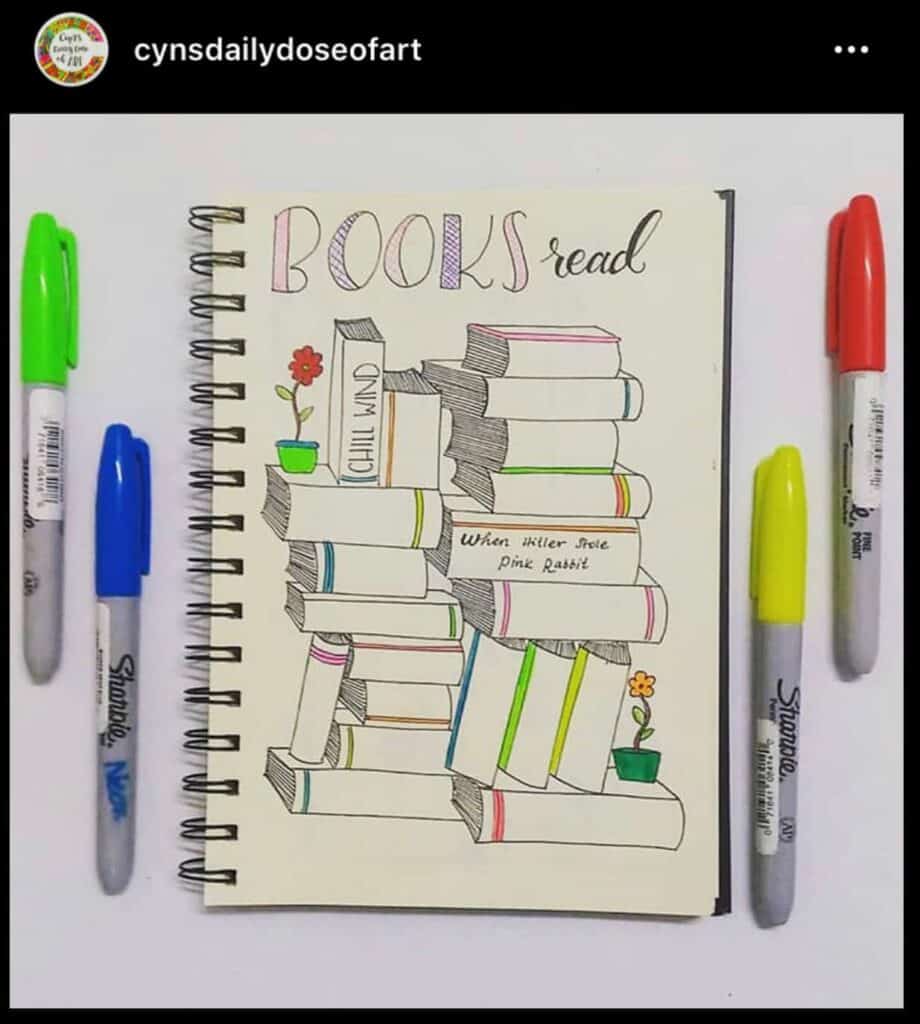 Our Source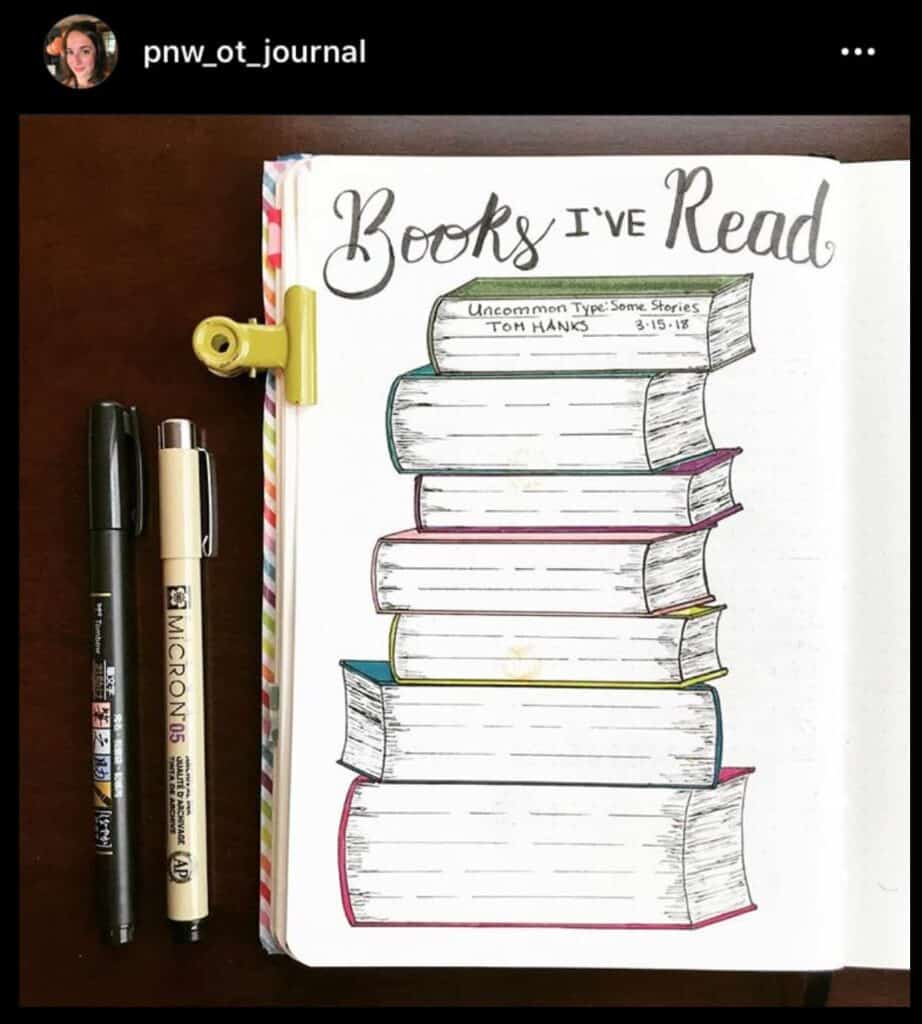 The Source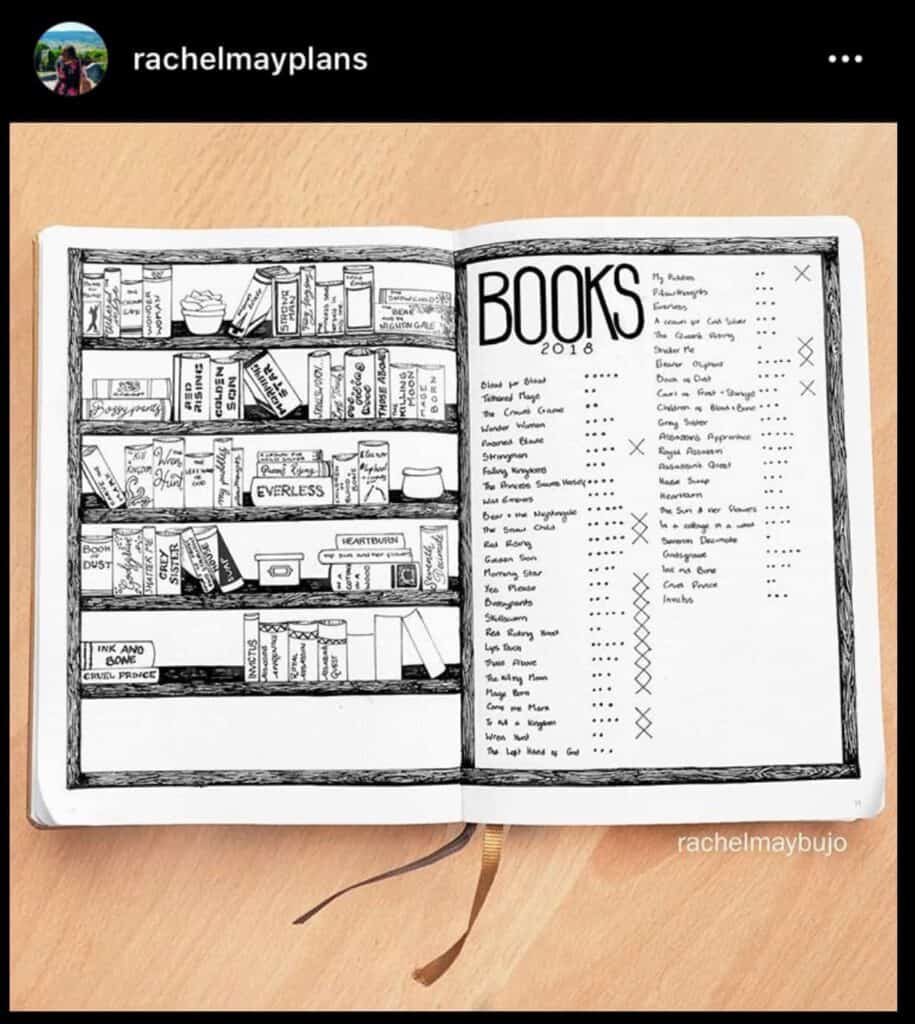 Our Source
Always challenge yourself to read more books!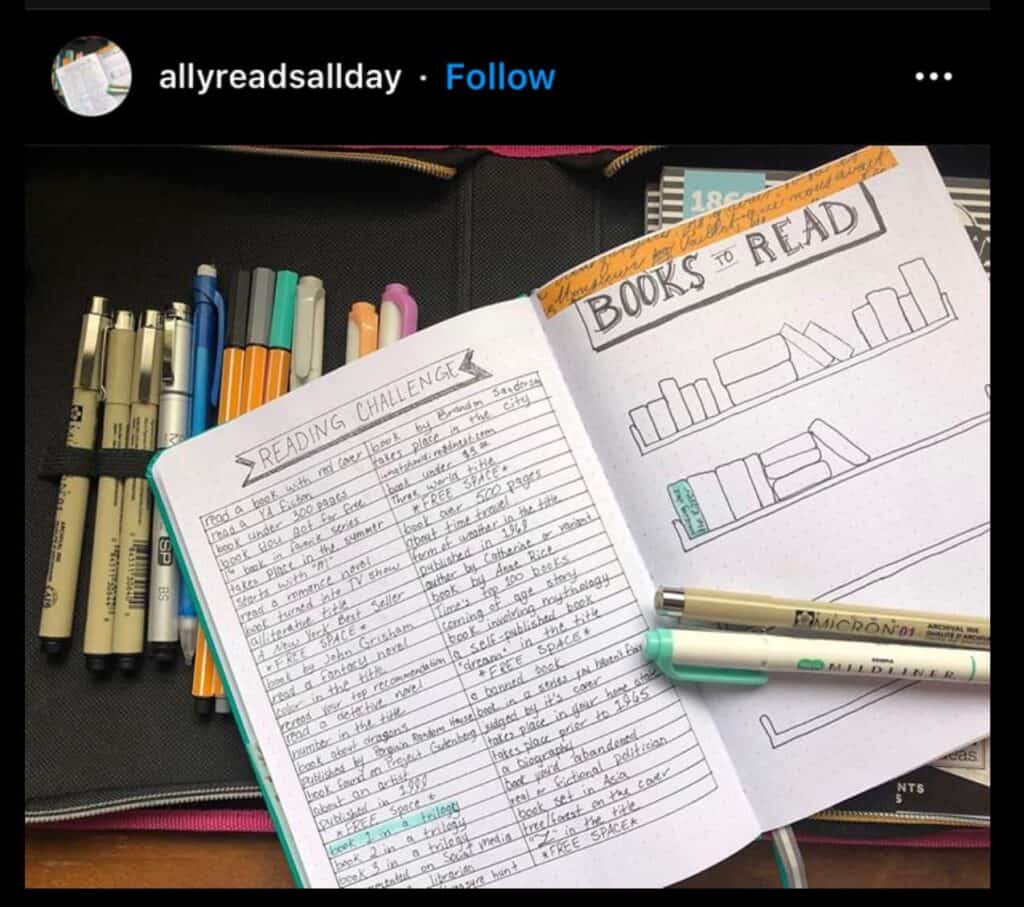 Our Source

The Source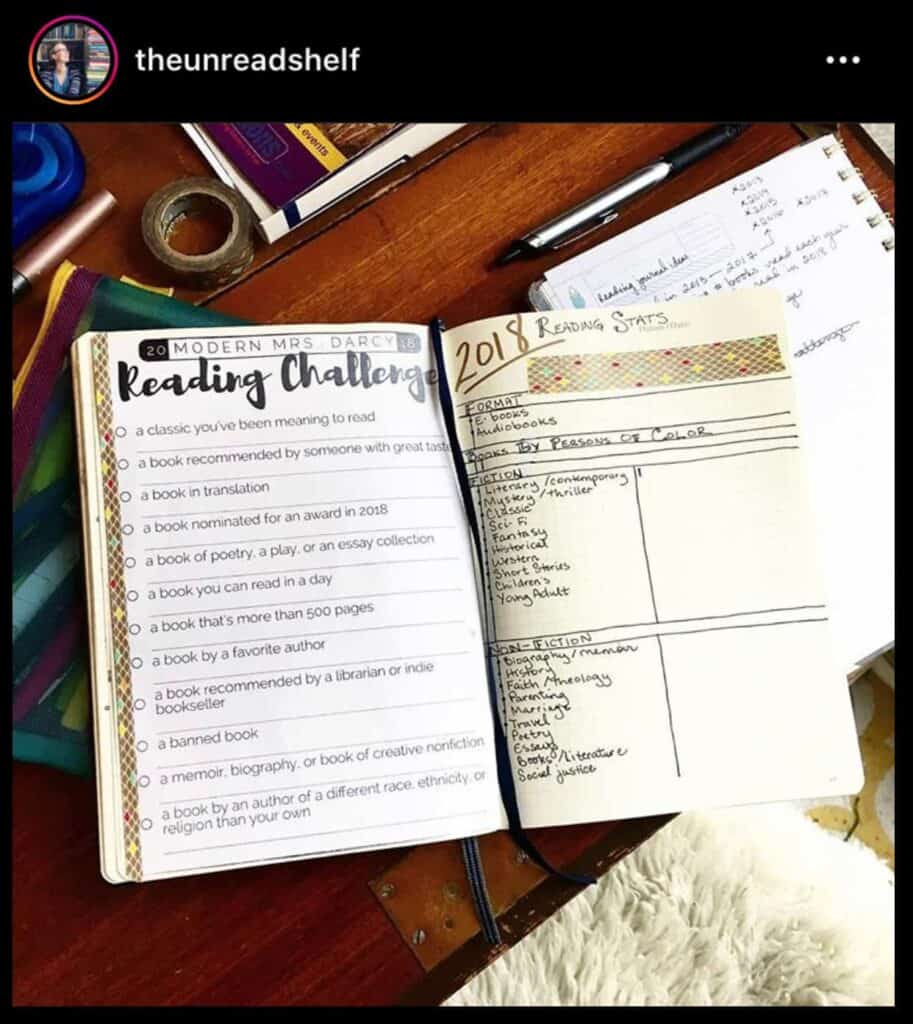 Our Source
Set reading goals in the most creative way.

Our Source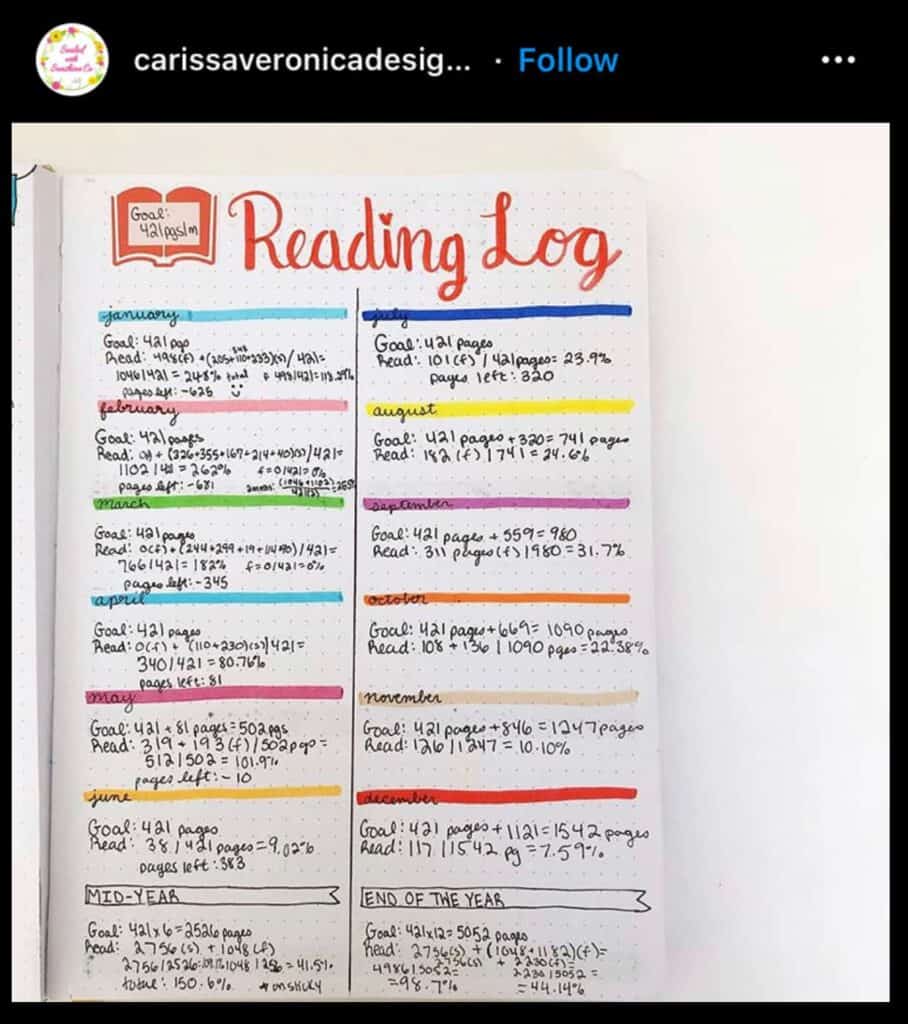 The Source
Keep it nice and simple.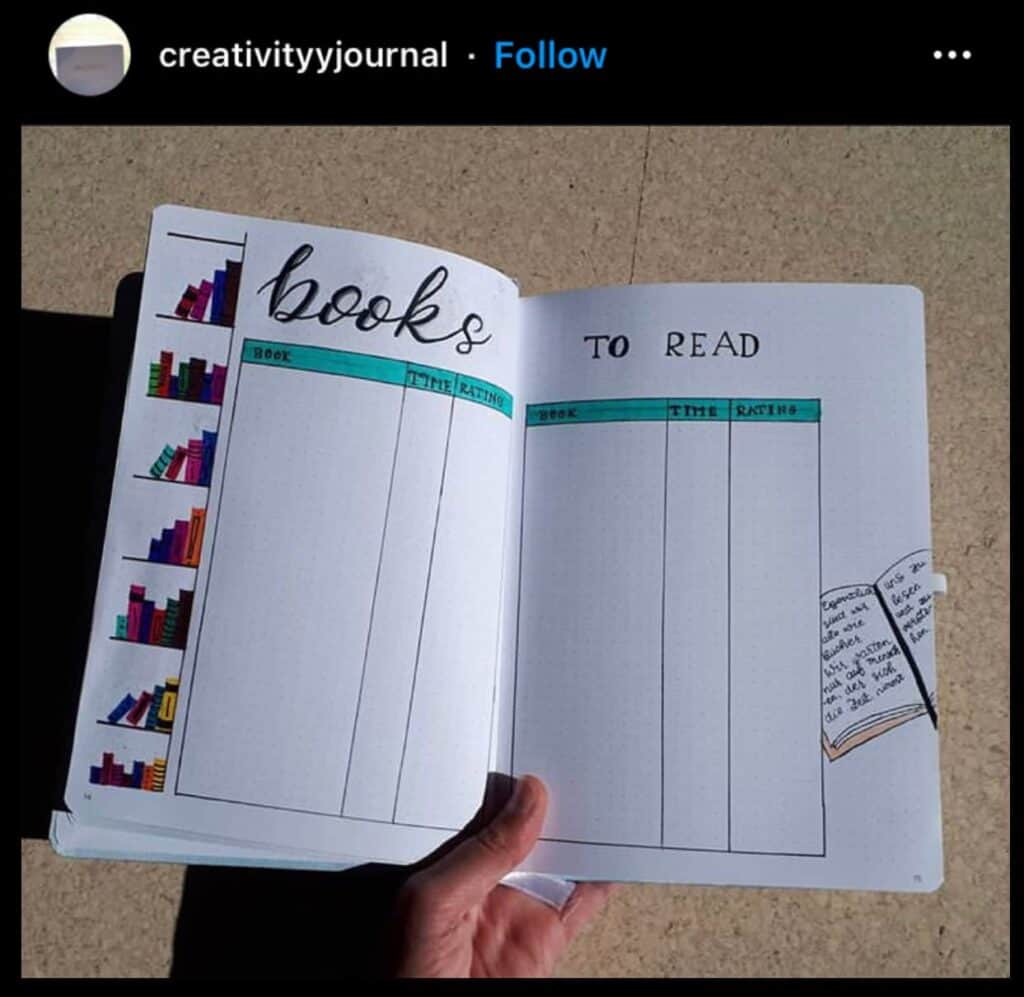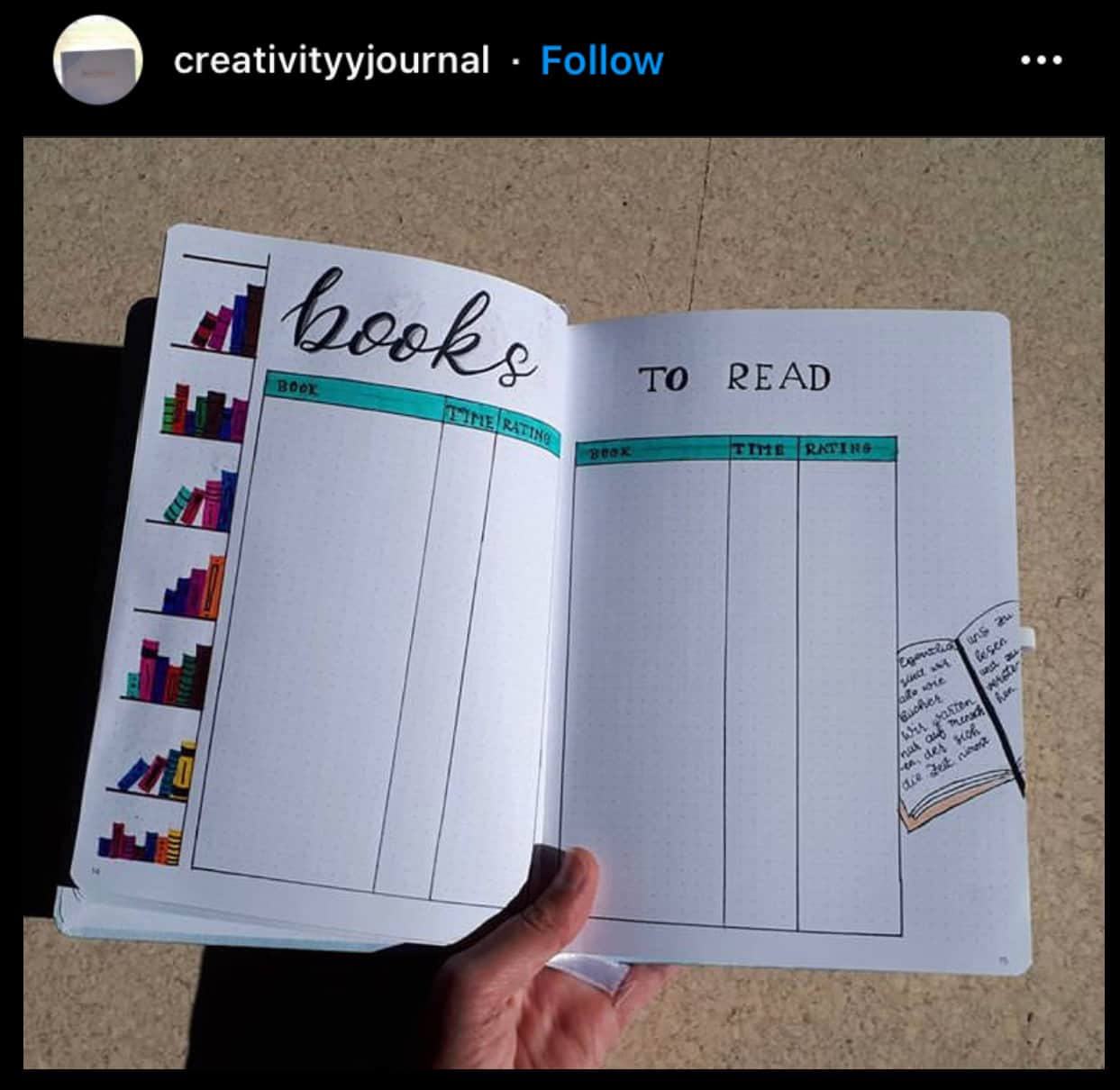 Our Source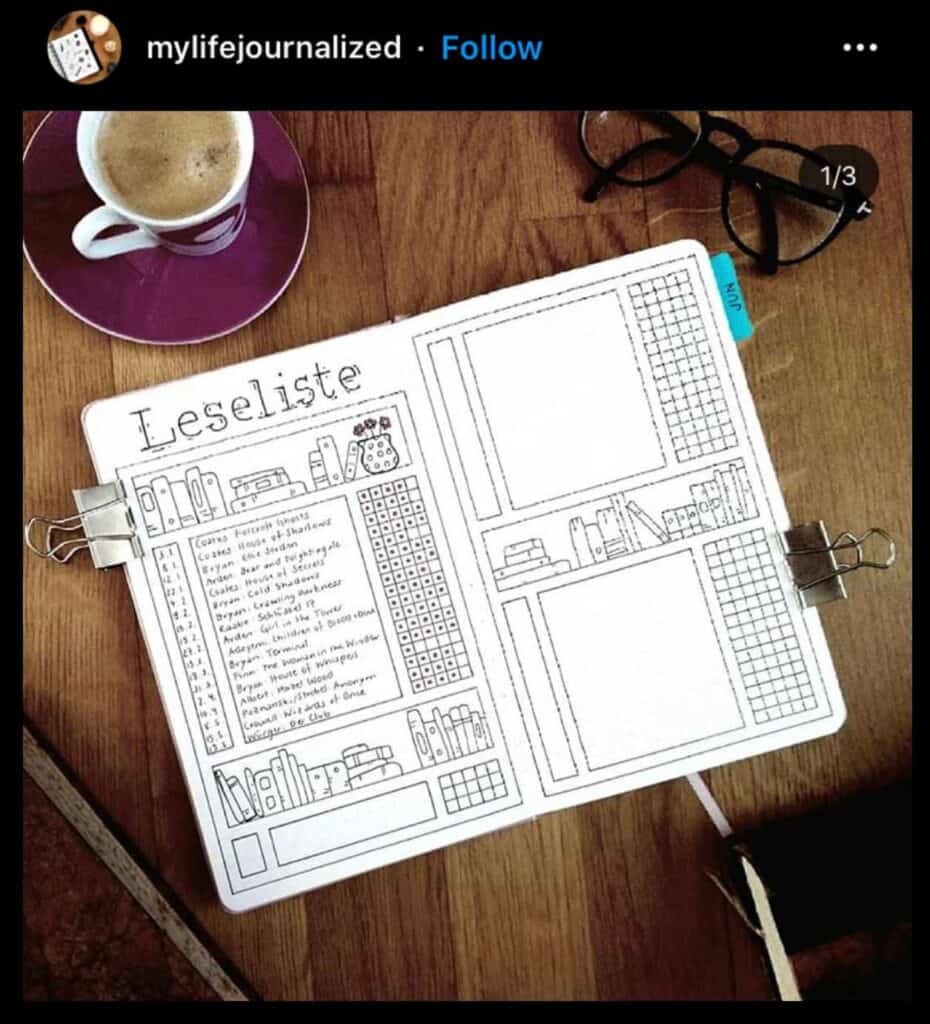 The Source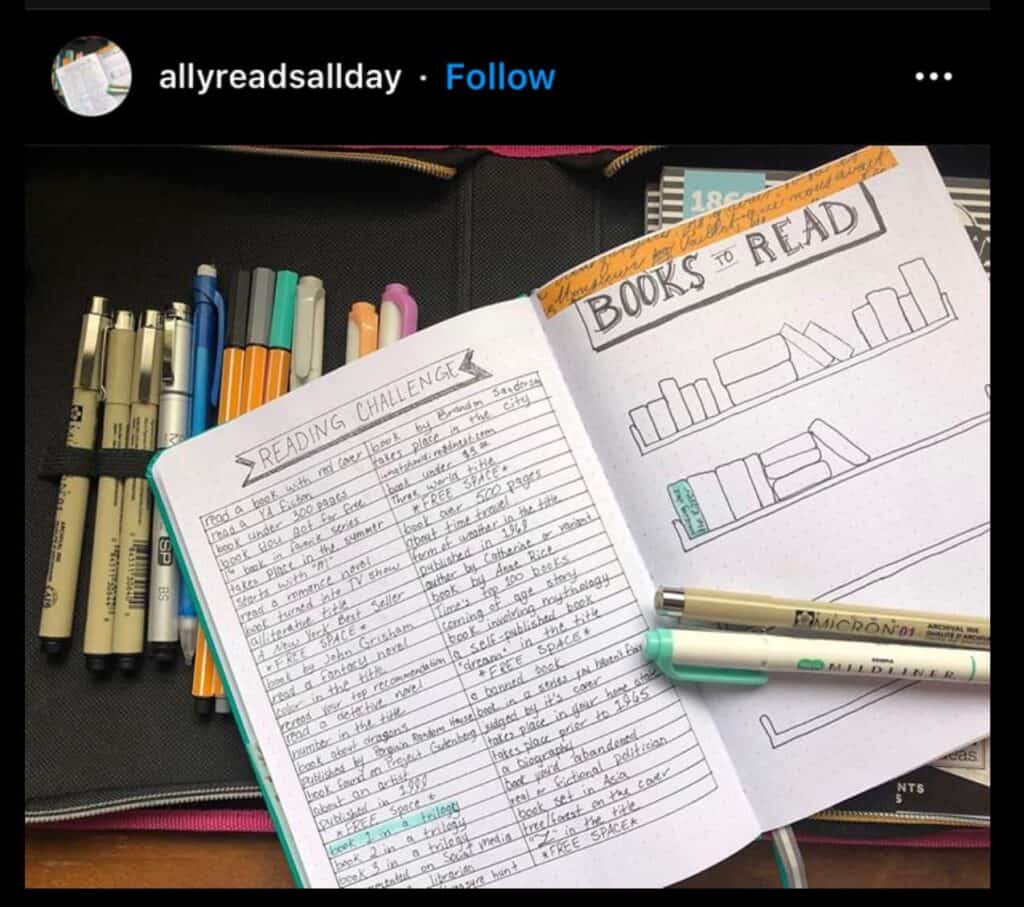 Our Source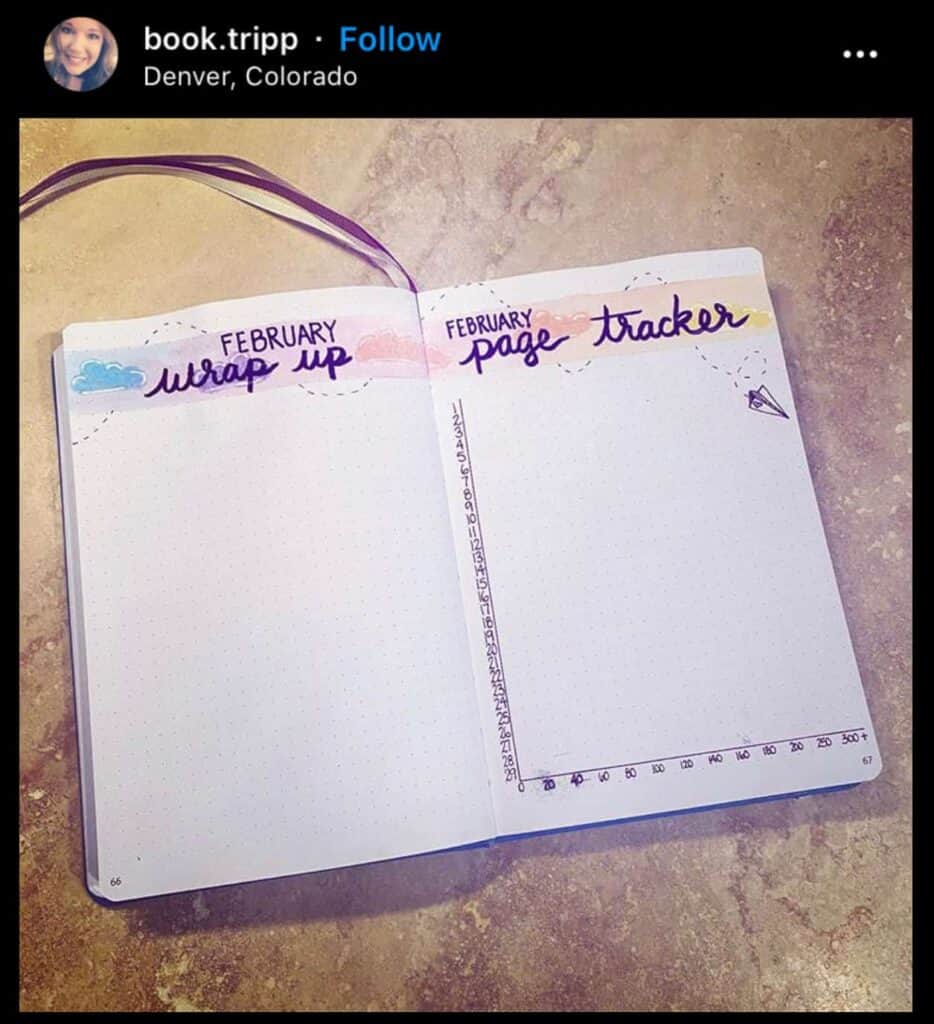 The Source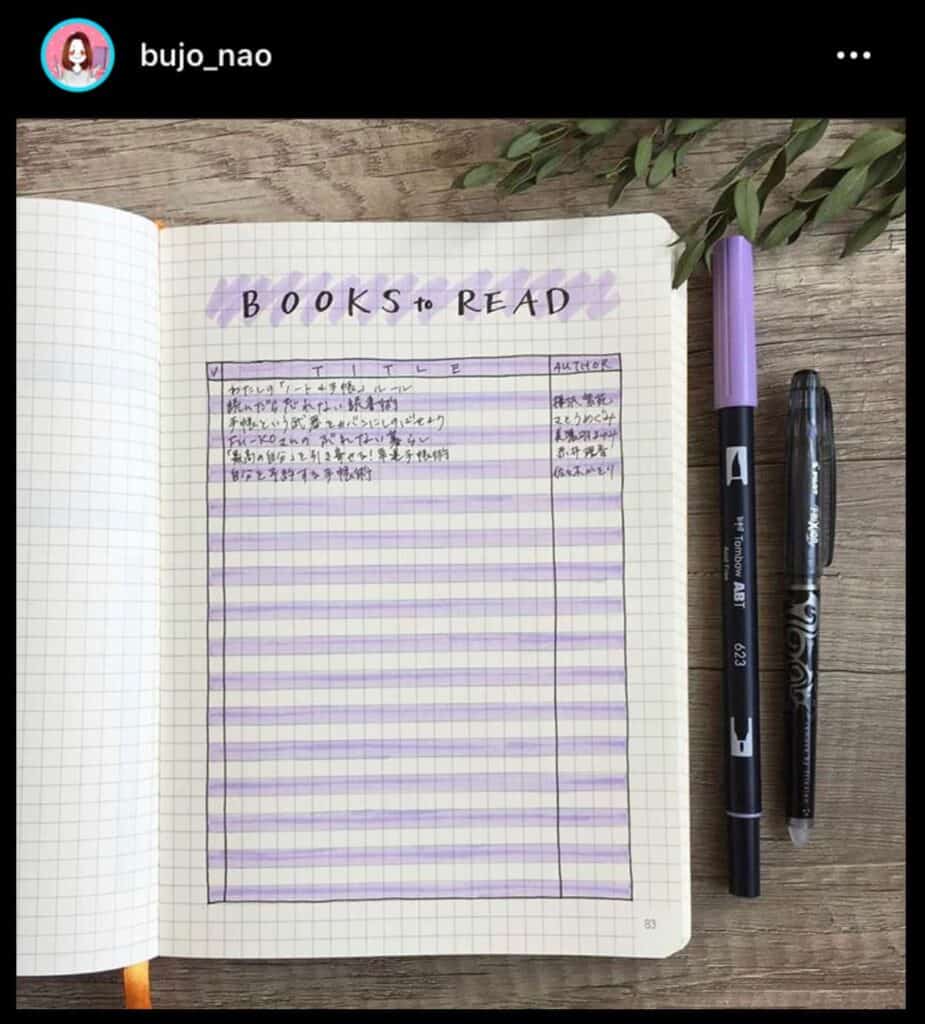 Our Source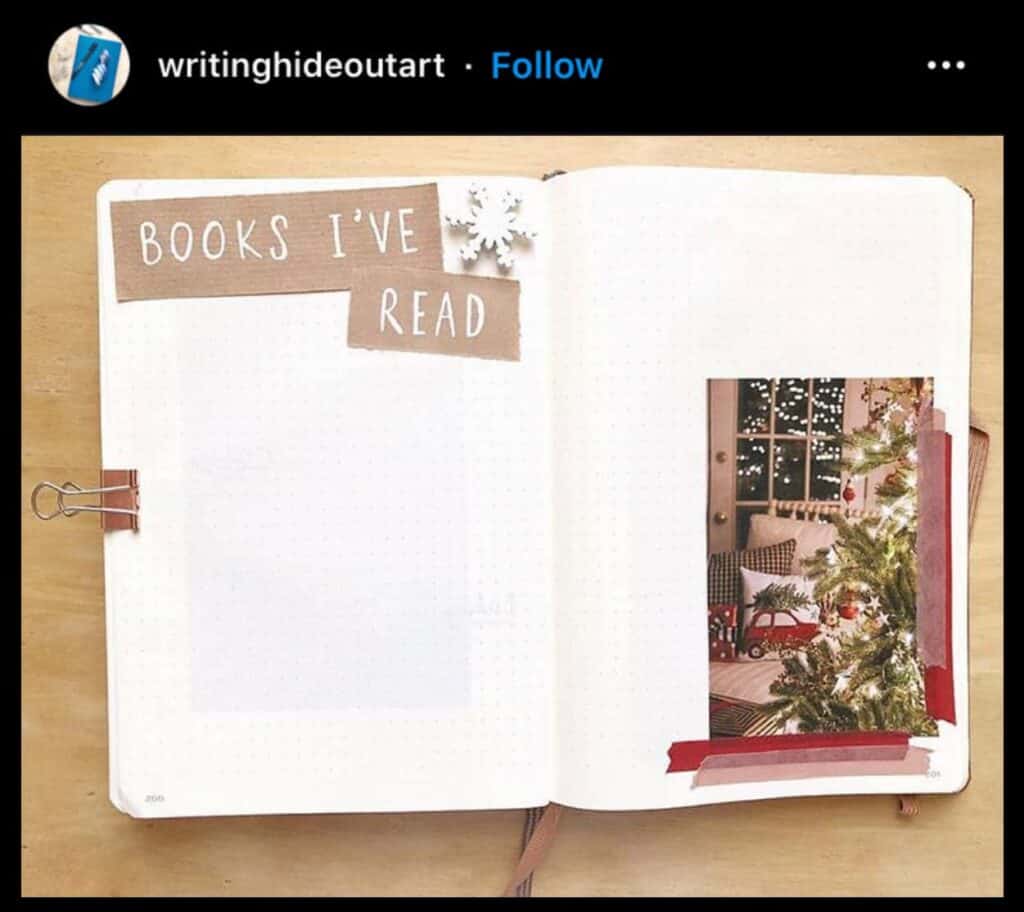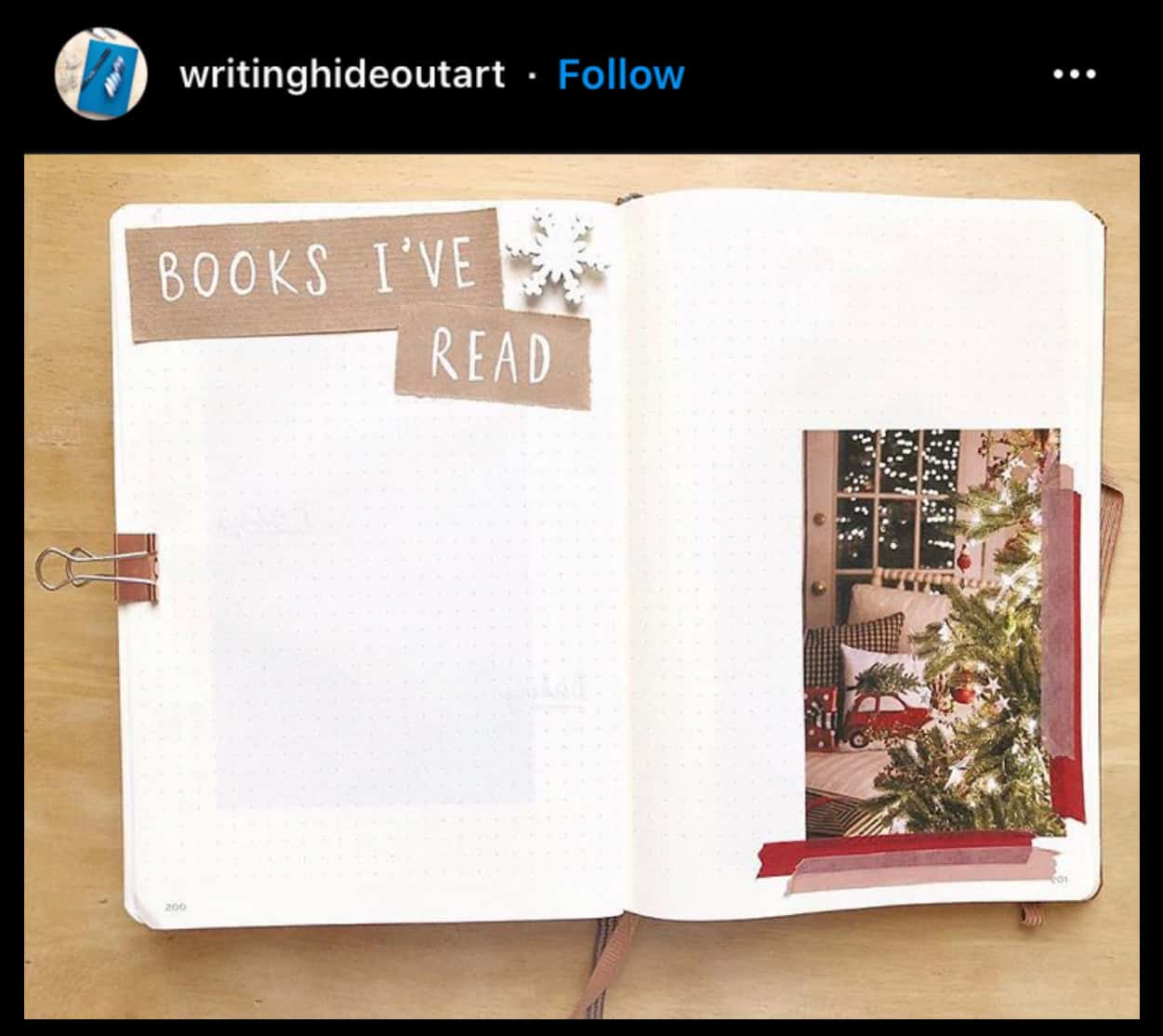 The Source
Track your progress, chapter by chapter, page by page.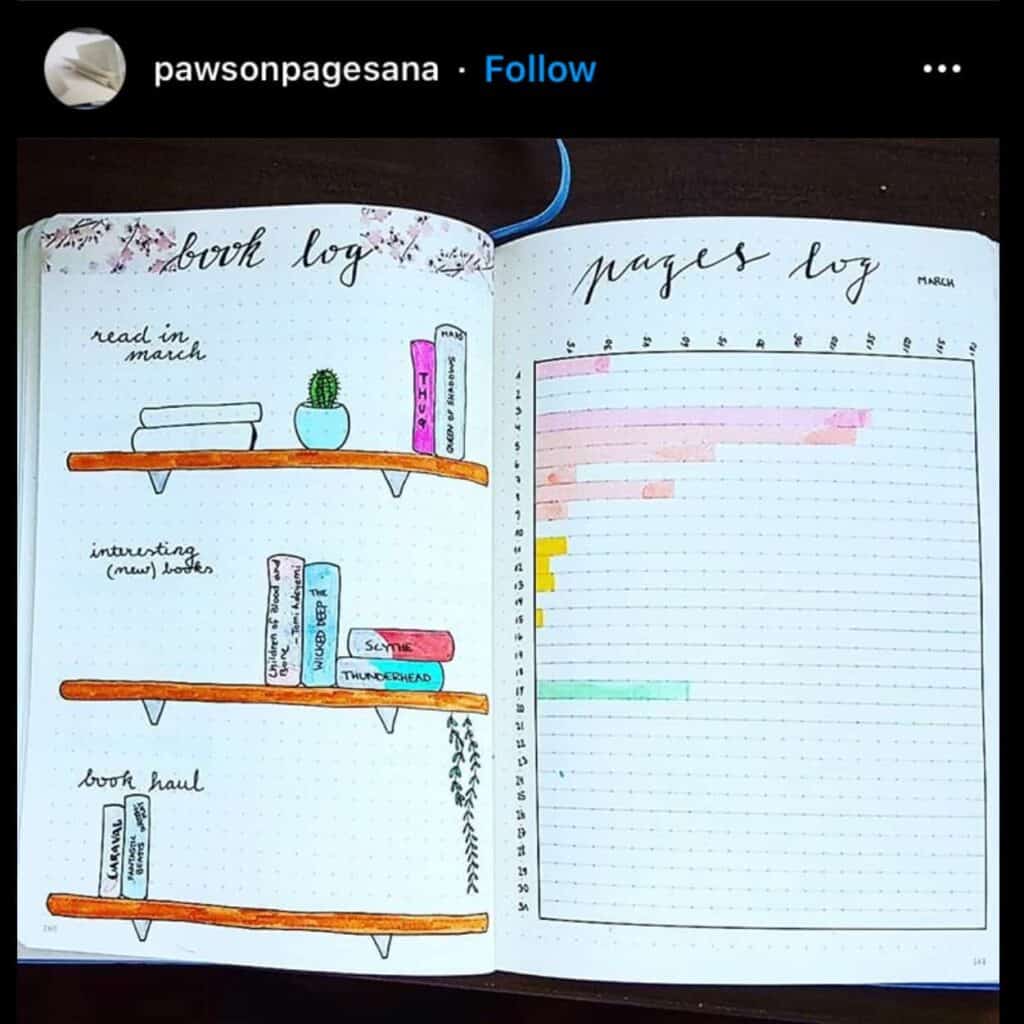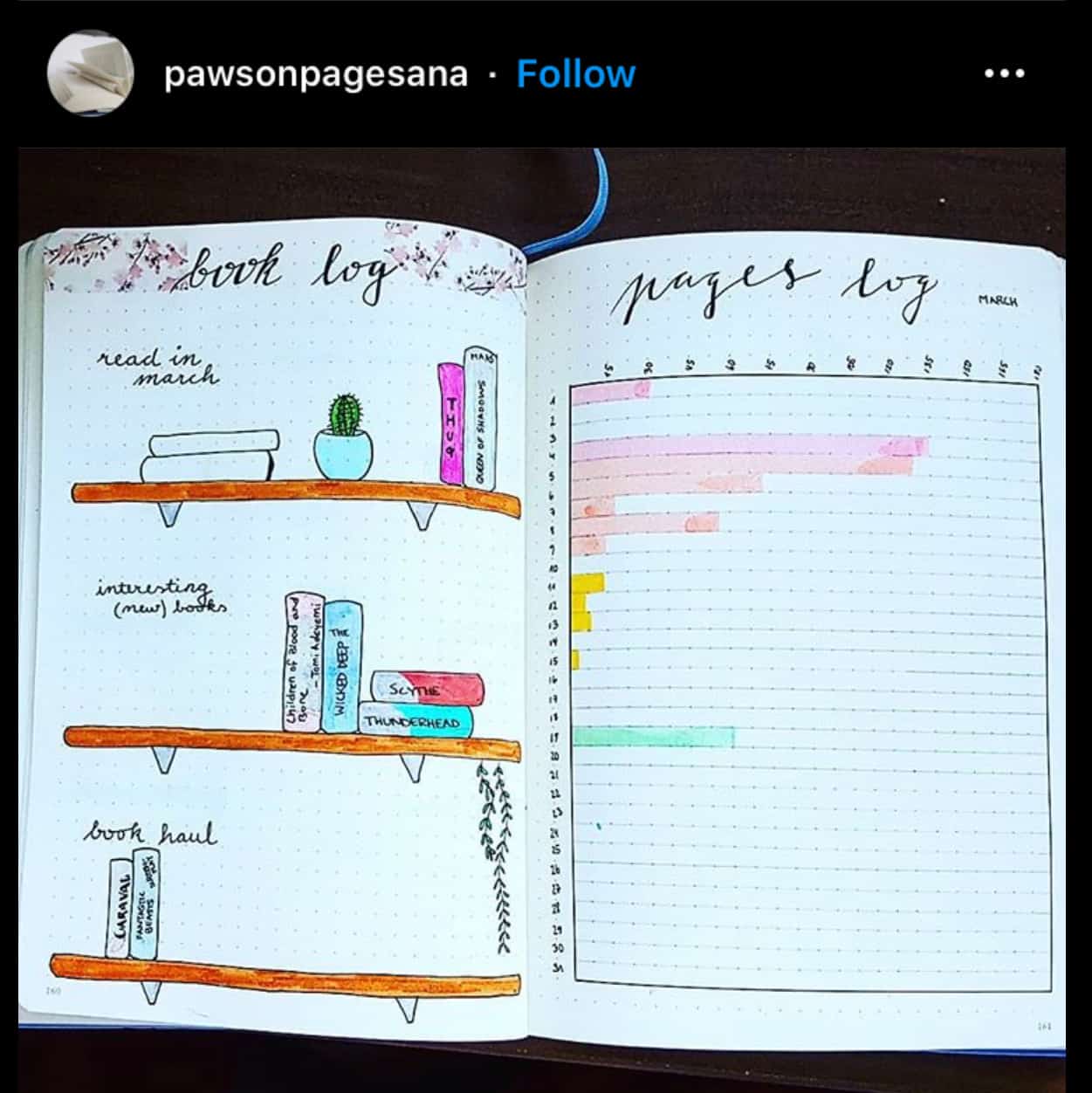 Our Source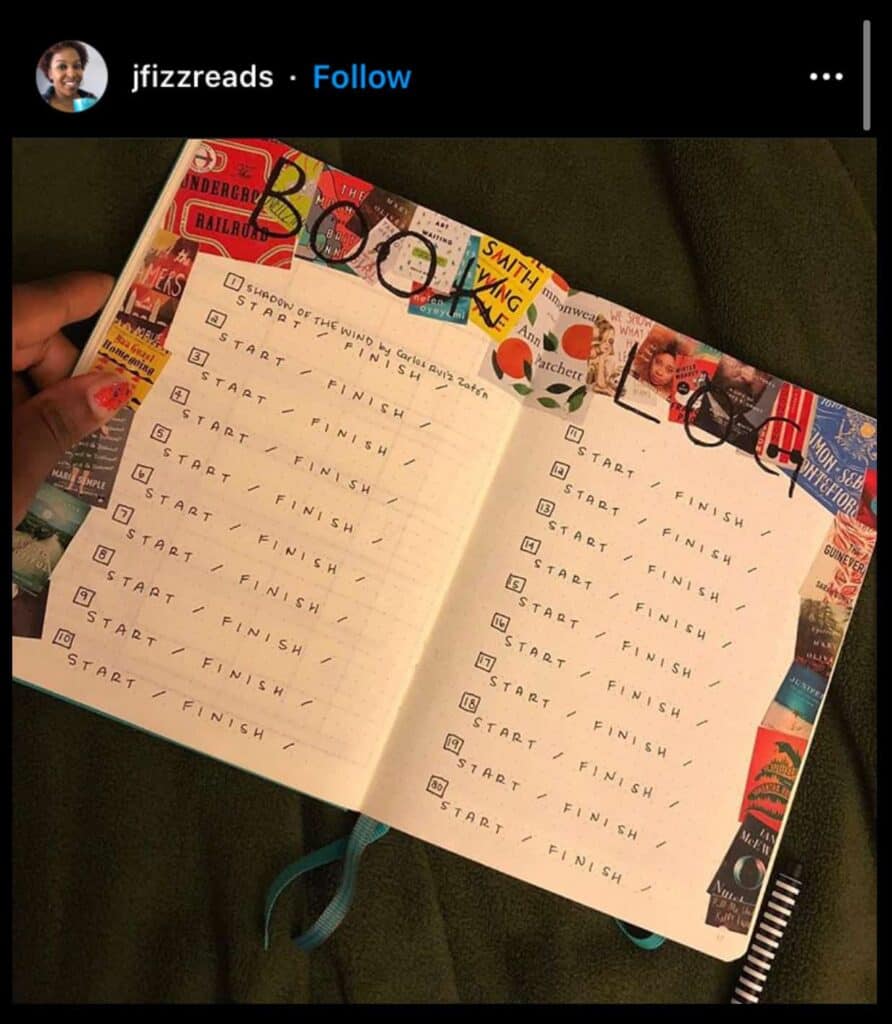 The Source
Write down your thoughts and learnings.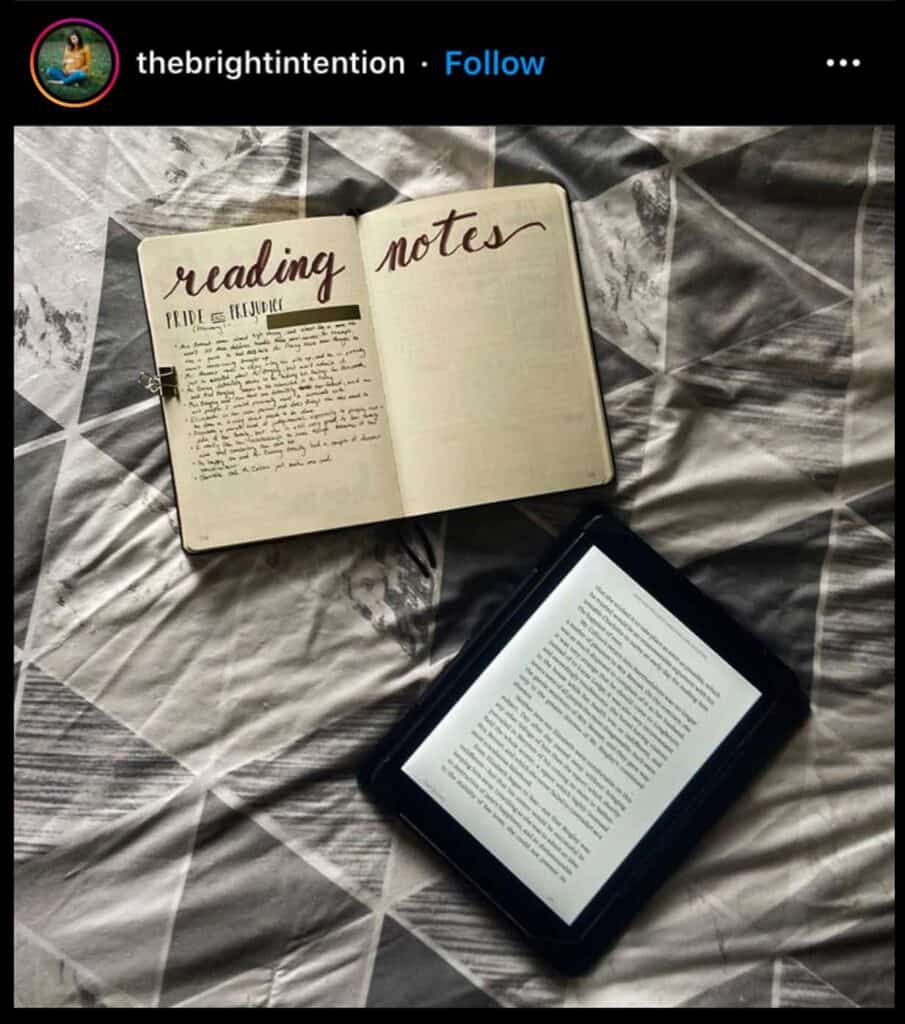 Our Source
Get inspiration from your favorite movies.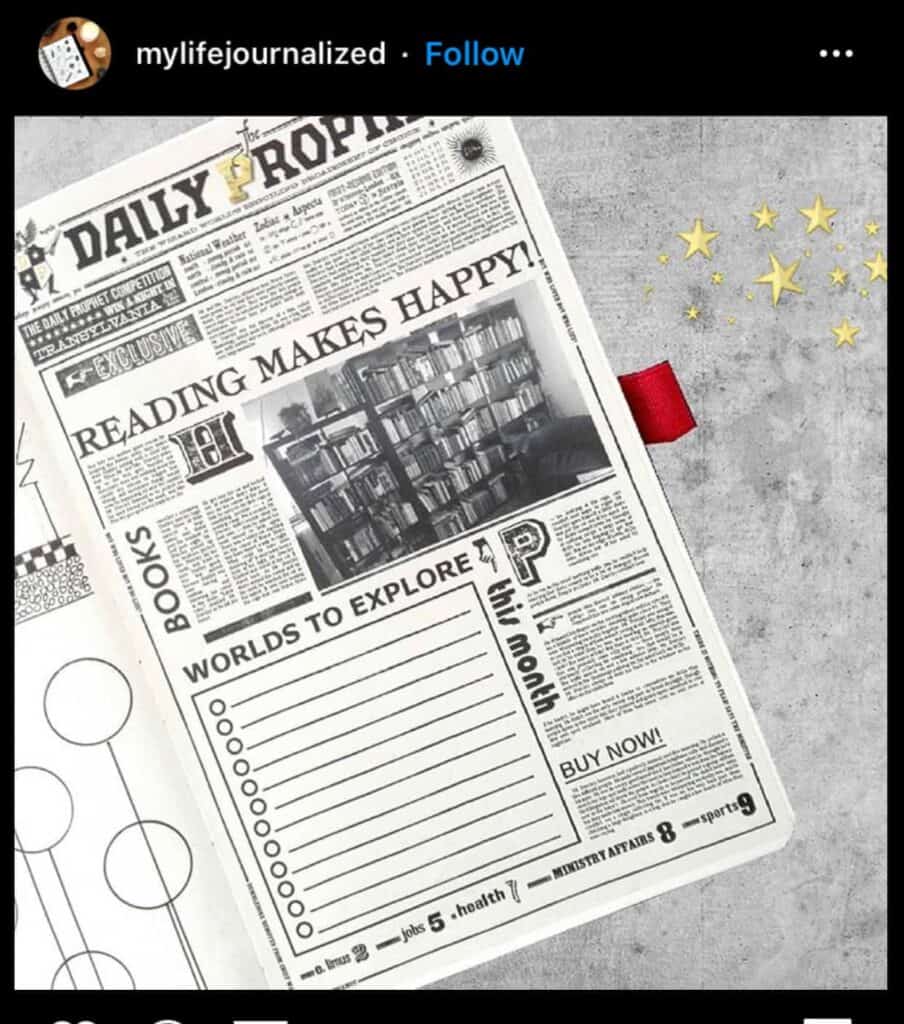 The Source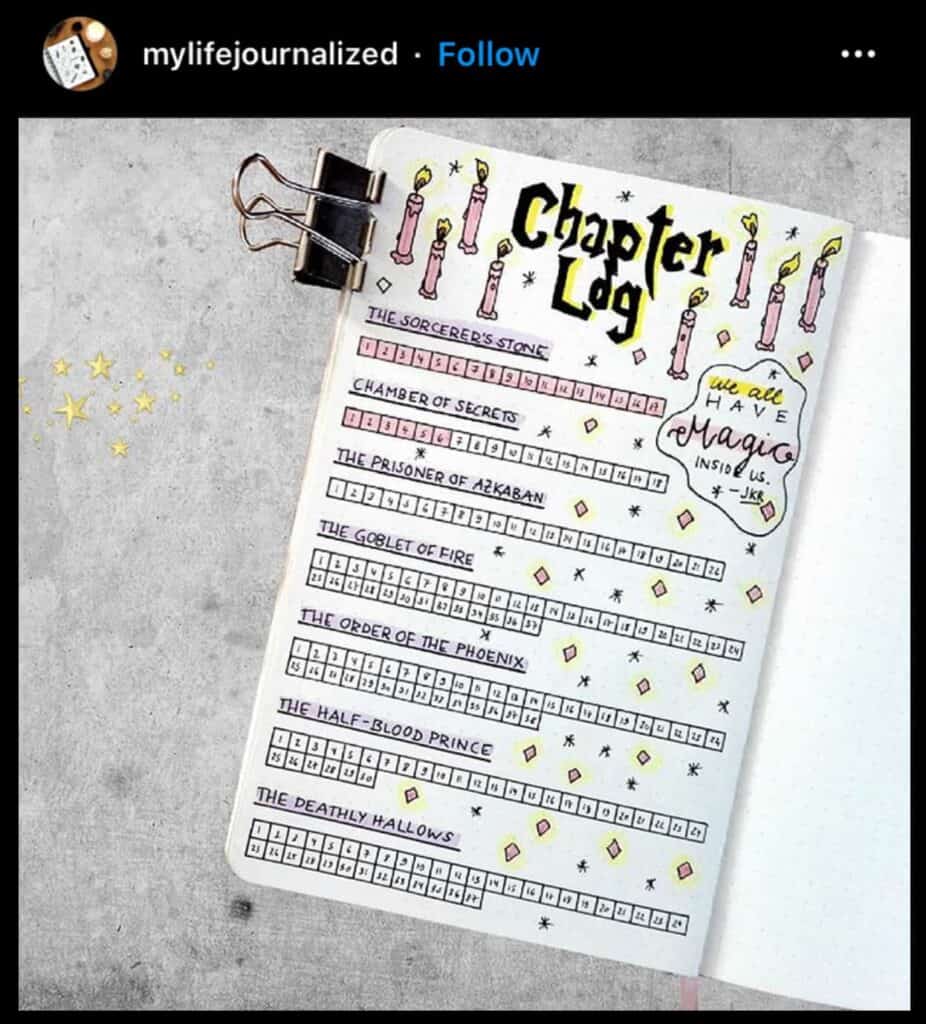 Our Source
The cutest stickers will surely look good on your pages.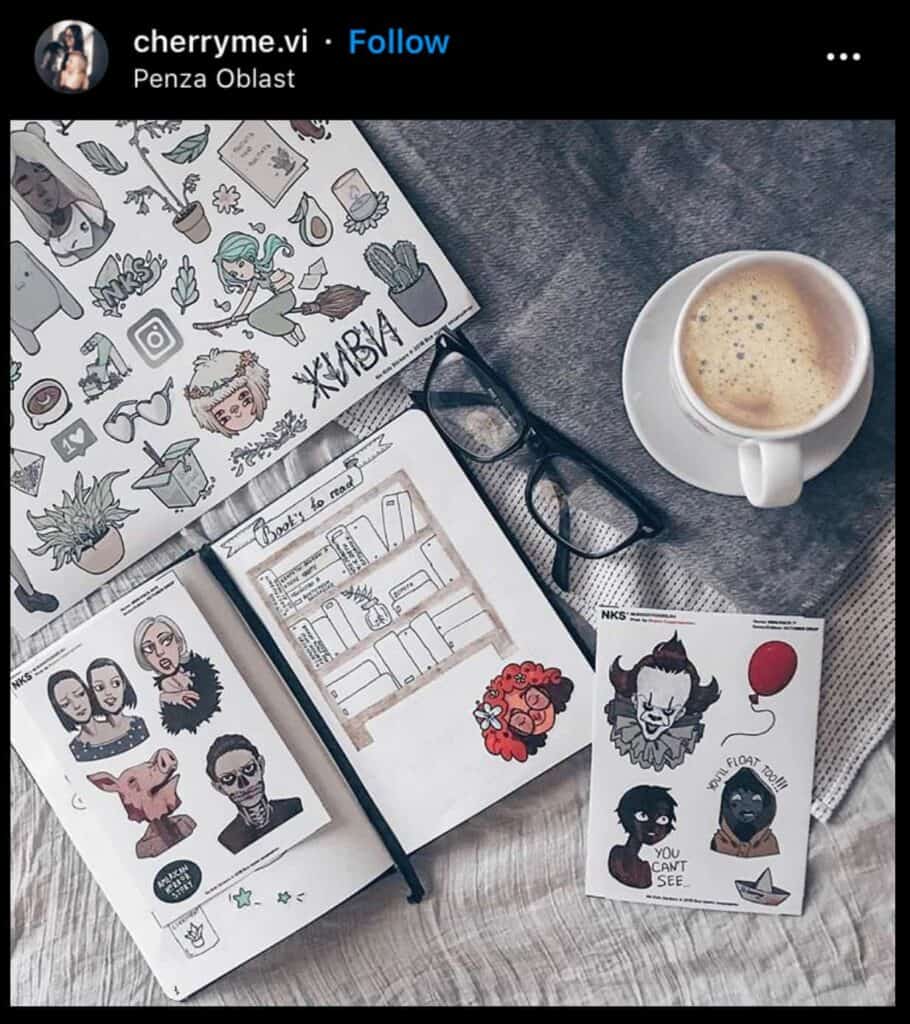 Our Source
How many stars for that classic novel you just read?!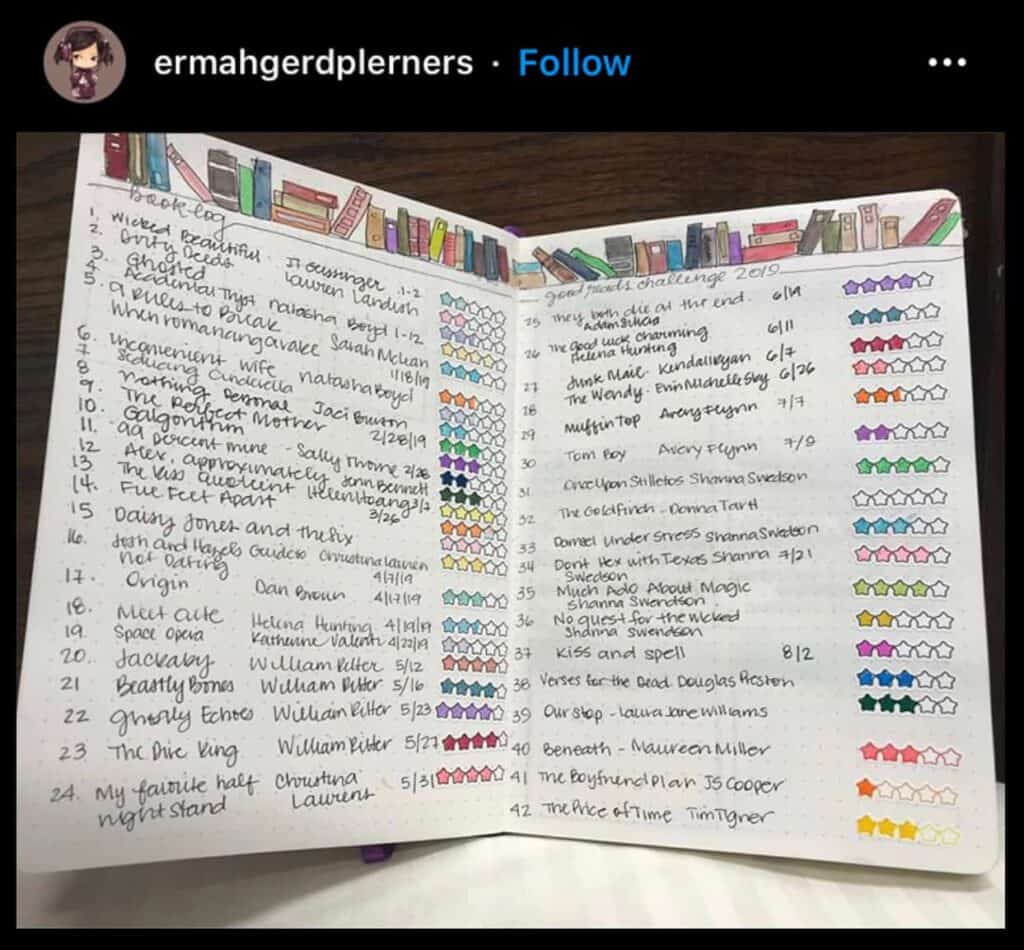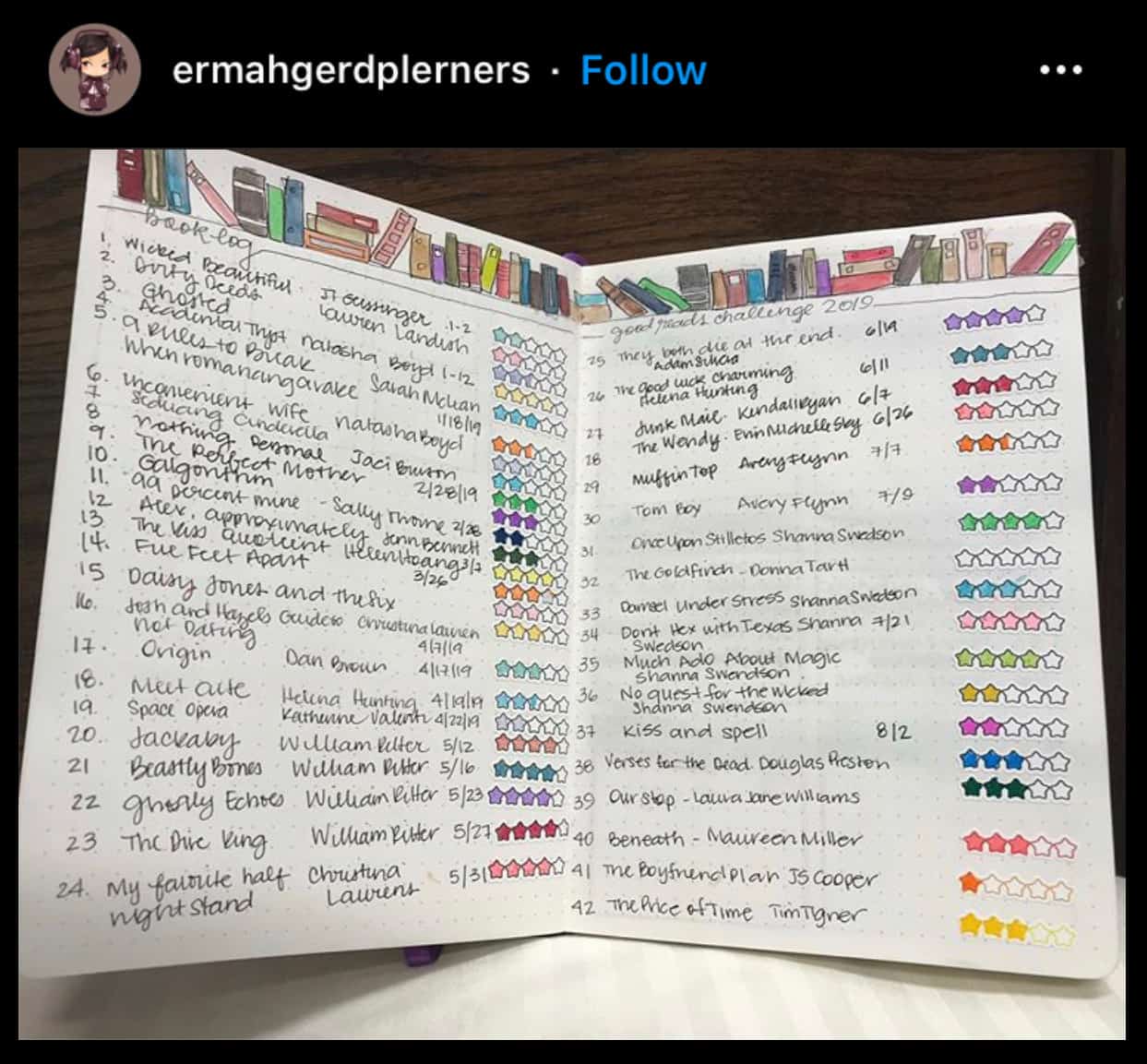 The Source
Do you know that you can use washi tapes to decorate your bullet journal book logs? Click here for BuJo washi tape ideas!
[aweber listid="5907599″ formid="160482834″ formtype="webform"]