14 MAGNIFICENT BULLET JOURNAL KEYS AND HACKS TO USE THEM: In 2019
We may earn money or products from the companies mentioned in this post.
THESE BULLET JOURNAL KEYS I FOUND IN 2019 ARE MAGNIFICENT. I'M THRILLED THAT I FOUND THESE SIMPLE BULLET JOURNAL KEY LAYOUT AND SYMBOL IDEAS AND THAT I CAN SHARE THEM WITH YOU!
Bullet journal keys are a list of your signifiers and what they mean. The original bullet journal aka "bullet diary" was created for quick note taking, which meant that the key was essential to breaking the code. It reminds me of when I was a kid and I used to write in code so my sister couldn't read my diary.  
Bullet Journal key symbols are also perfect for those of us who thrive on being super productive. Today, I would coin bullet journaling as the ultimate "Bullet Journal Productivity Method" – if I had to name it anything 😉
Before we get started sharing the magnificent bullet journal keys and hacks I have found, lets give you a few tips.
SOME HACKS AND TIPS :
Don't over complicate your keys.  What I found it that the more signifiers a person has, the less likely they are to use them.

Consider color coding along side your symbols – it makes it fun, especially on those days when you could use some cheer.

Put the key somewhere that is easy to find, like the front inside cover. 

And finally, another bullet journal hack is to tape the key onto a page so that it folds out.  Then you can find it super easy from any page. (see the photo below, as an example) And you can do it anyway that you want to!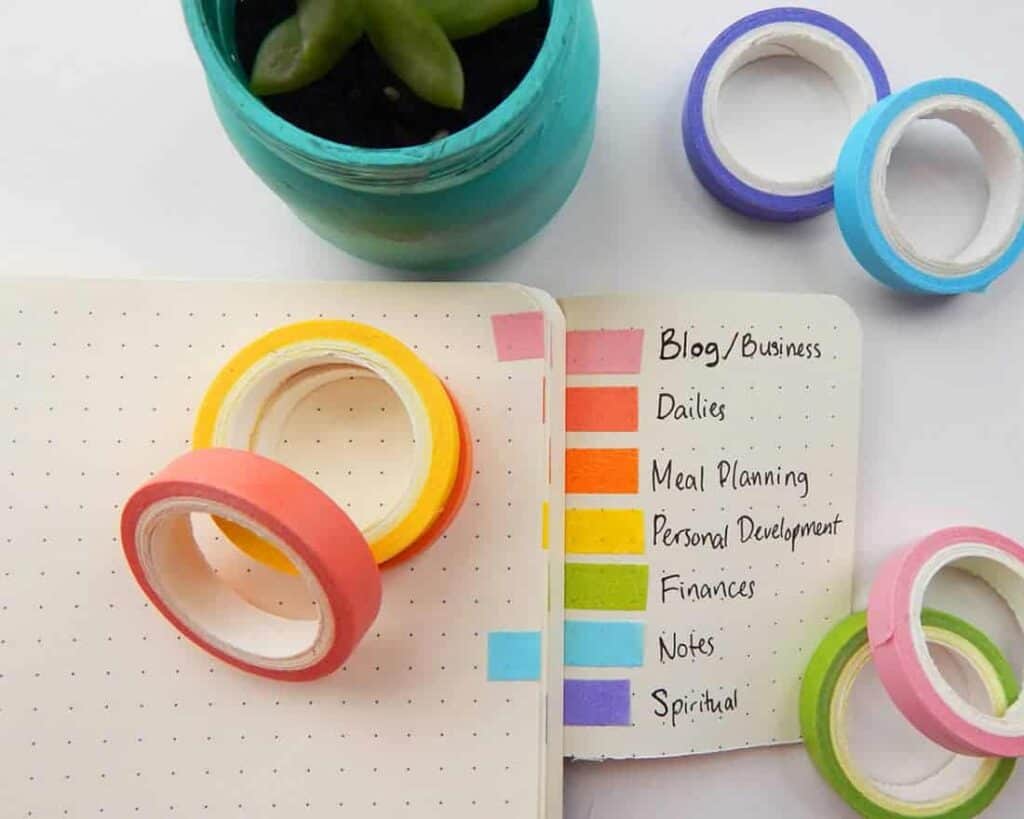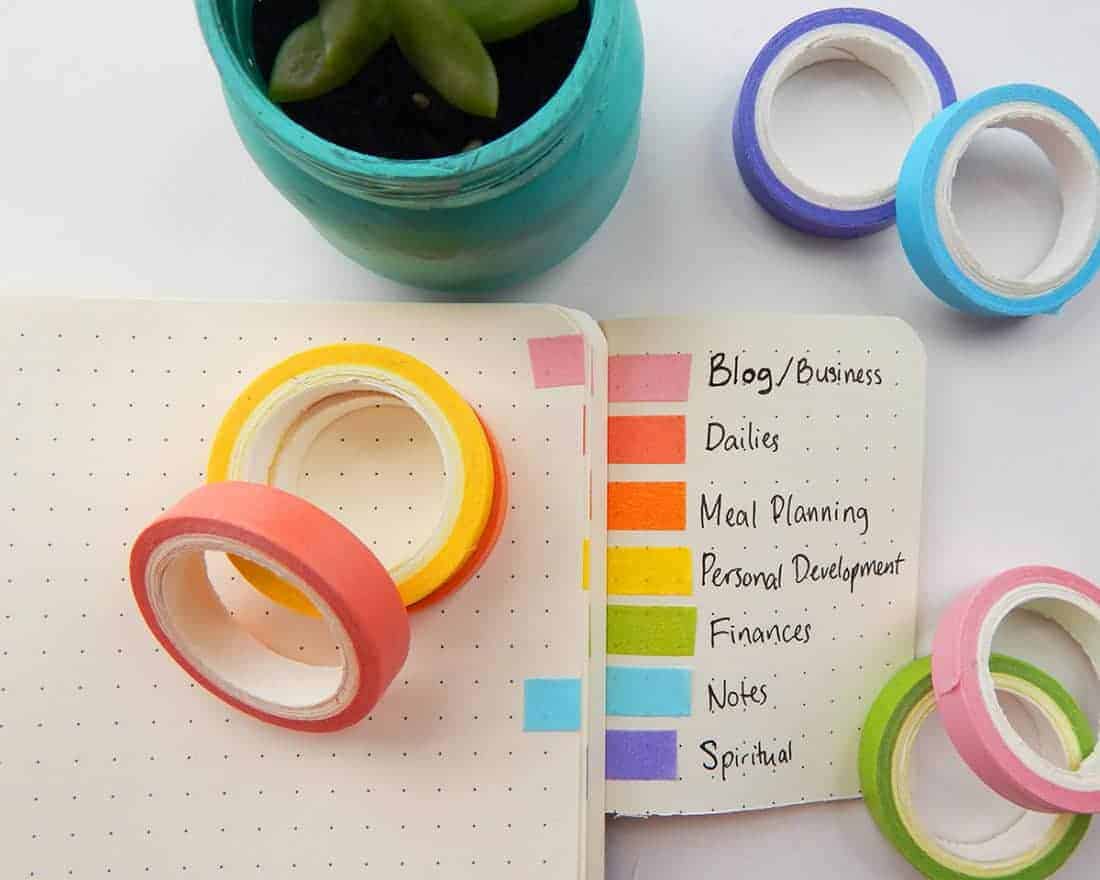 The bullet journal is so customizable so that you can create a journal format however you want!  Your bullet journal key is totally customizable to your life!  
IF YOU WANT MORE BULLET JOURNAL HACKS THEN YOU SHOULD READ THIS POST:
11 Bullet Journal Hacks That You Must Swipe
WHAT IS THE BEST BULLET JOURNAL AND TOOLS TO BUY?
Before we dive into my favorite hacks, I want to share some of my best bullet journal tools and where to buy an affordable bullet journal.
These stencils for making layouts so much faster
This notebook is affordable and perfect for the newbie bullet journaling babe.
These Markers for color coding and decorating your bullet journal
This pen that won't bleed through the page
This Pen for art work and faux calligraphy
I remember when I started, I totally overwhelmed myself and thought bullet journaling was complicated. Really, the only thing you need is your bullet journal and a pen.  So please don't get overwhelmed if you are brand new to bullet journalling. Just keep in mind that markers are super useful for coloring your journal and journal stencils will help save you loads of time in creating incredible layouts.
I often get asked….
HOW DO YOU MAKE YOUR BULLET JOURNAL VISUALLY APPEALING WITHOUT SPENDING A TON OF TIME?
This really does depend on you.  I am a marketer by trade and so I have to be super productive.  When I got started bullet journaling, I did a ton of research on different bullet journal keys! I wanted to see which bullet diary with a key would give me inspiration to create one that was simple & convenient for me.  And then it left me time to spend on other parts of bullet journaling like layouts, doodling and using stickers (my favorite). 
Now, lets move on and talk about the real reason, you are here…
BULLET JOURNAL KEYS :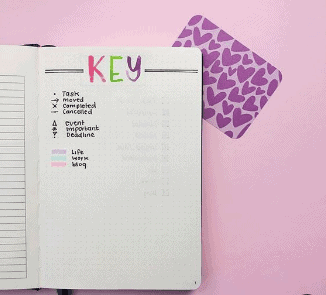 The Source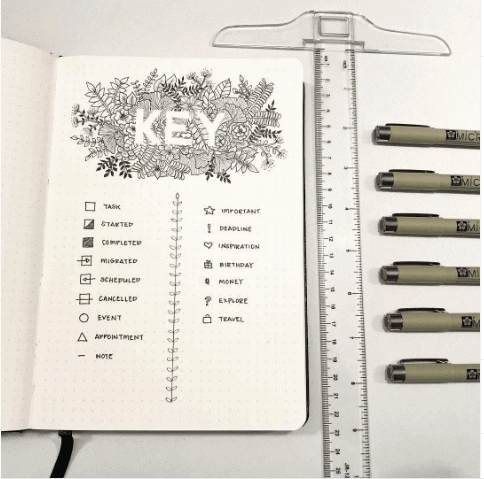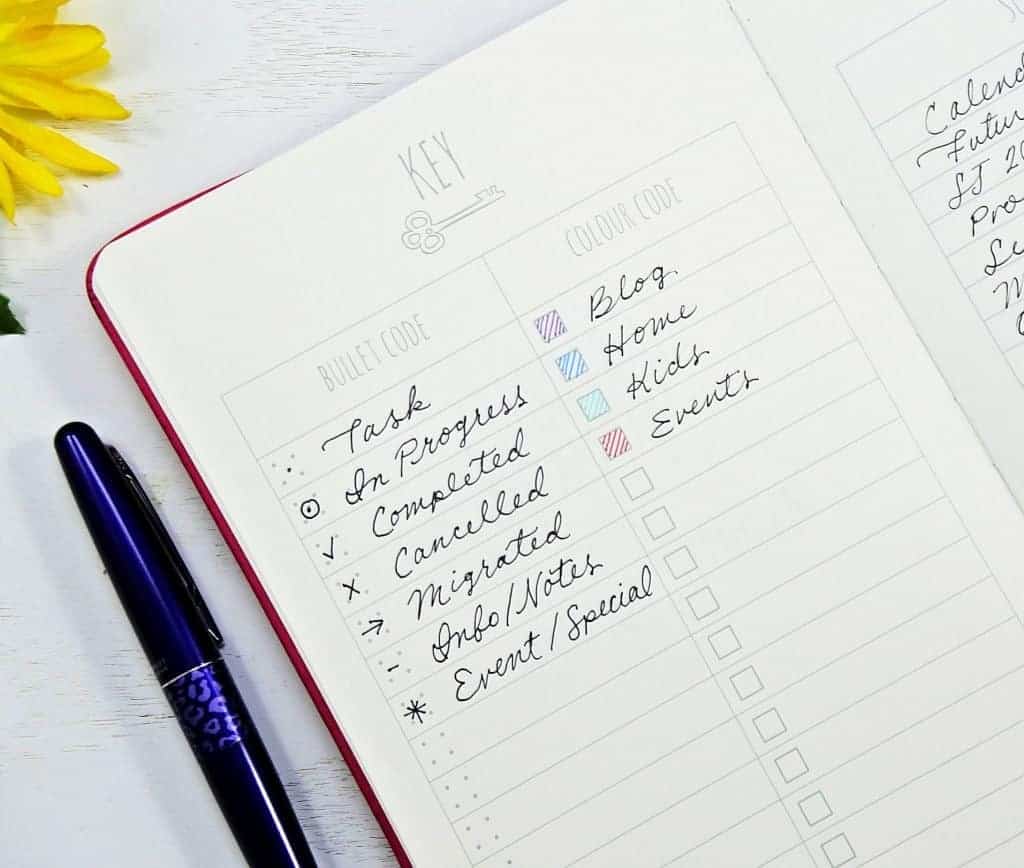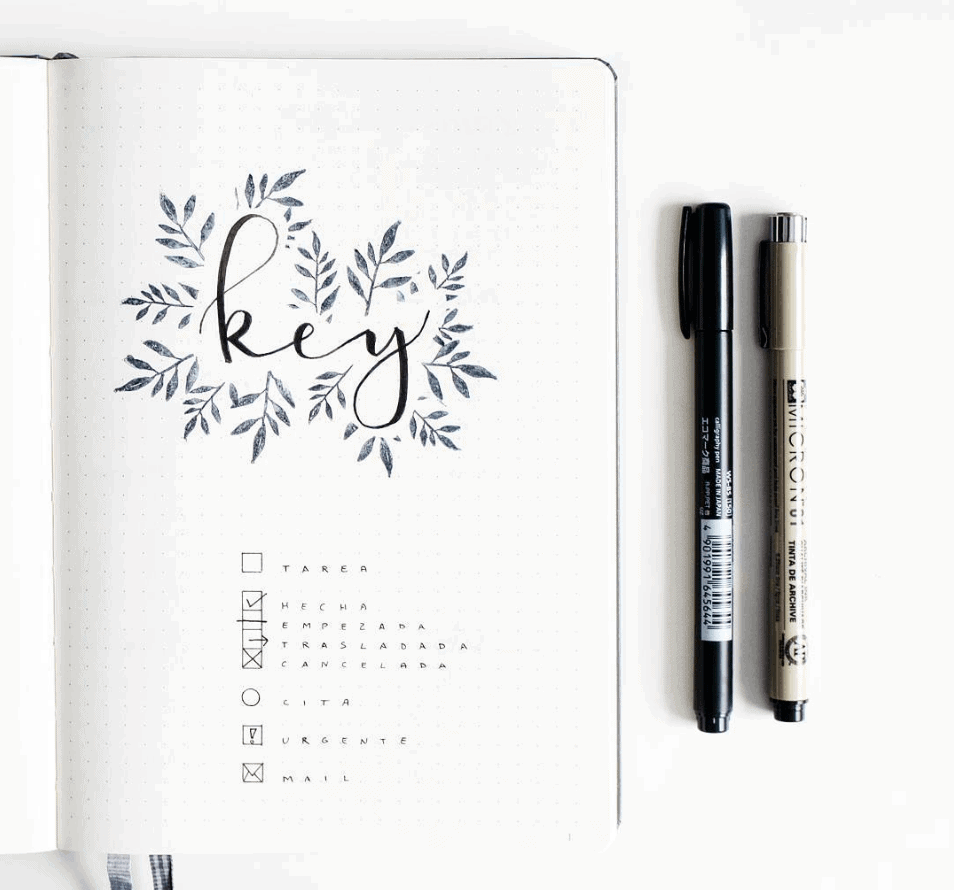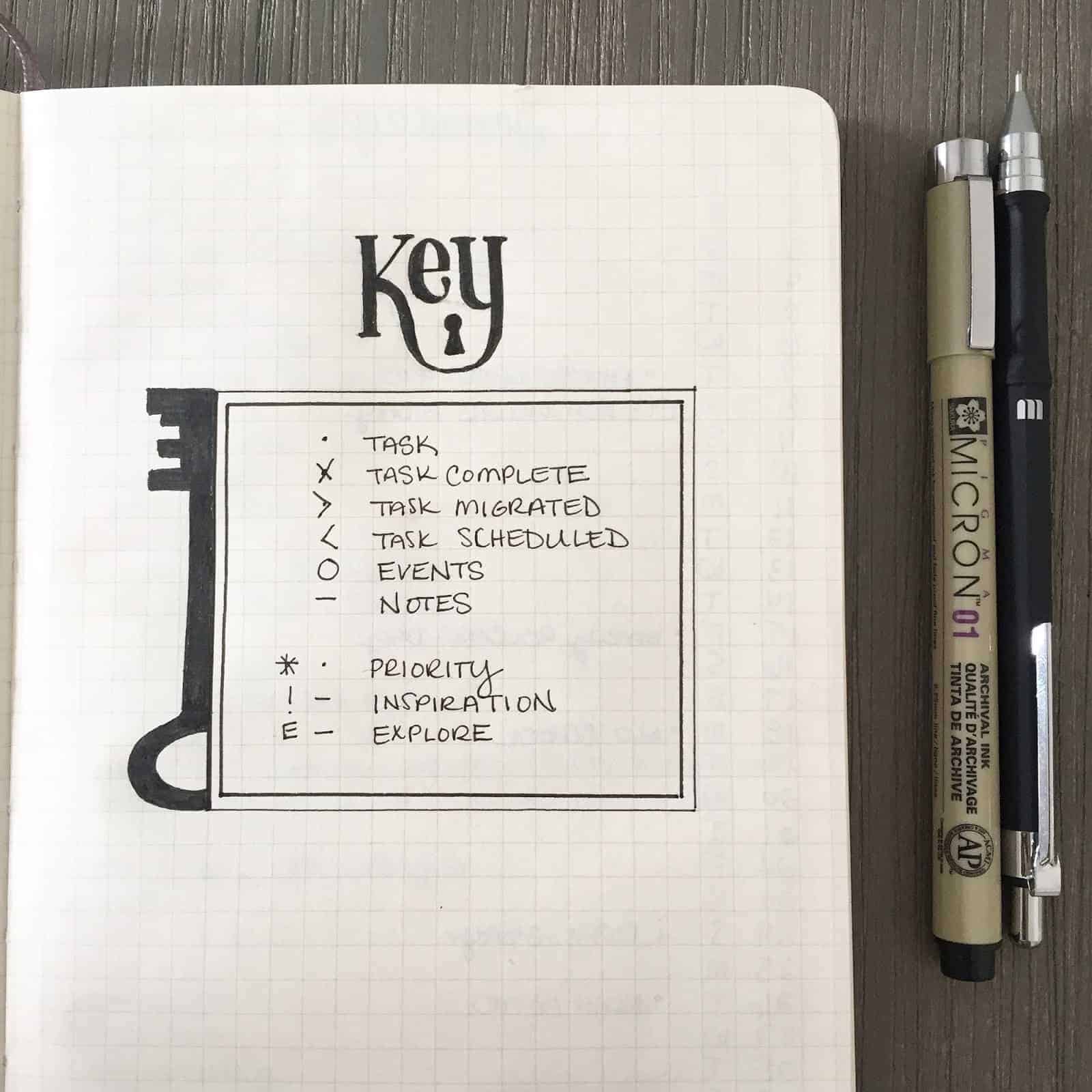 The Source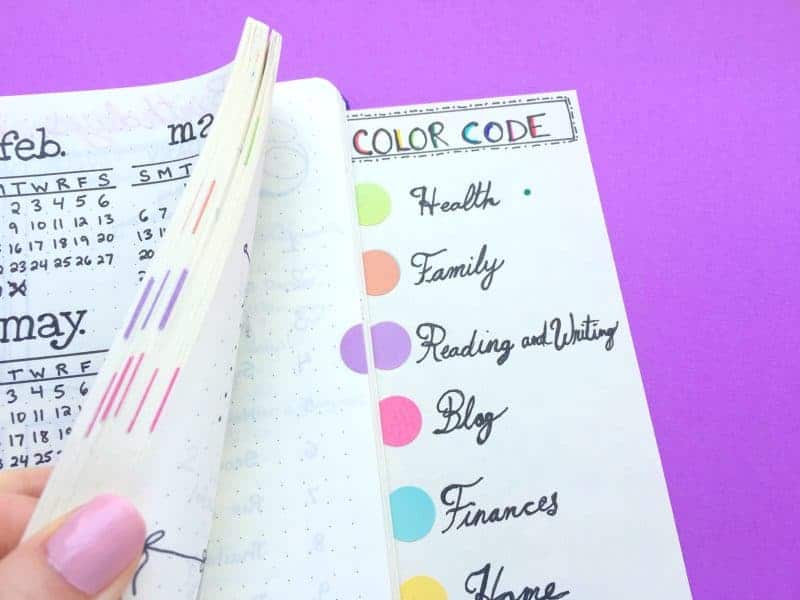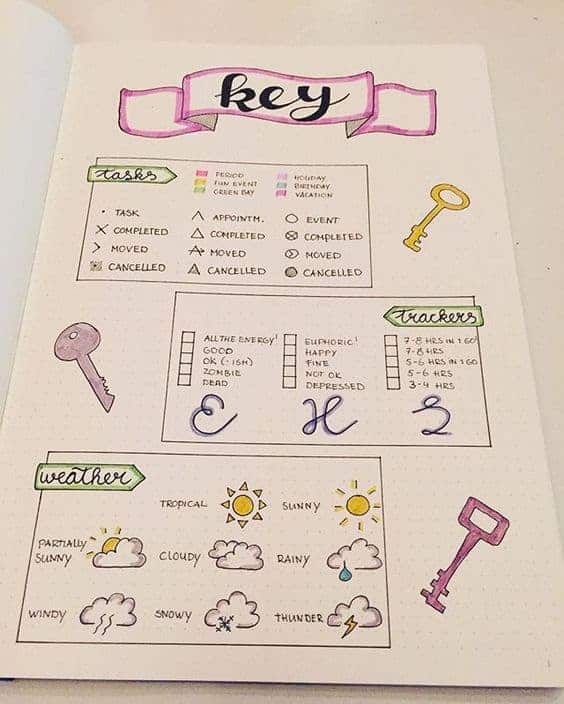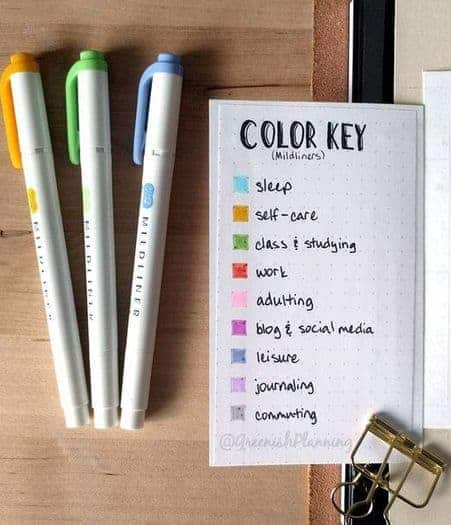 The Source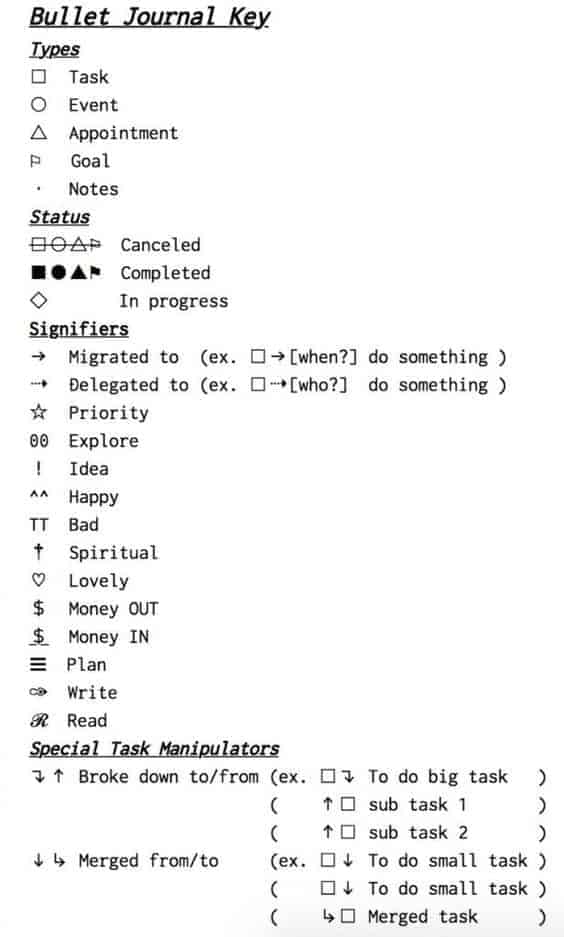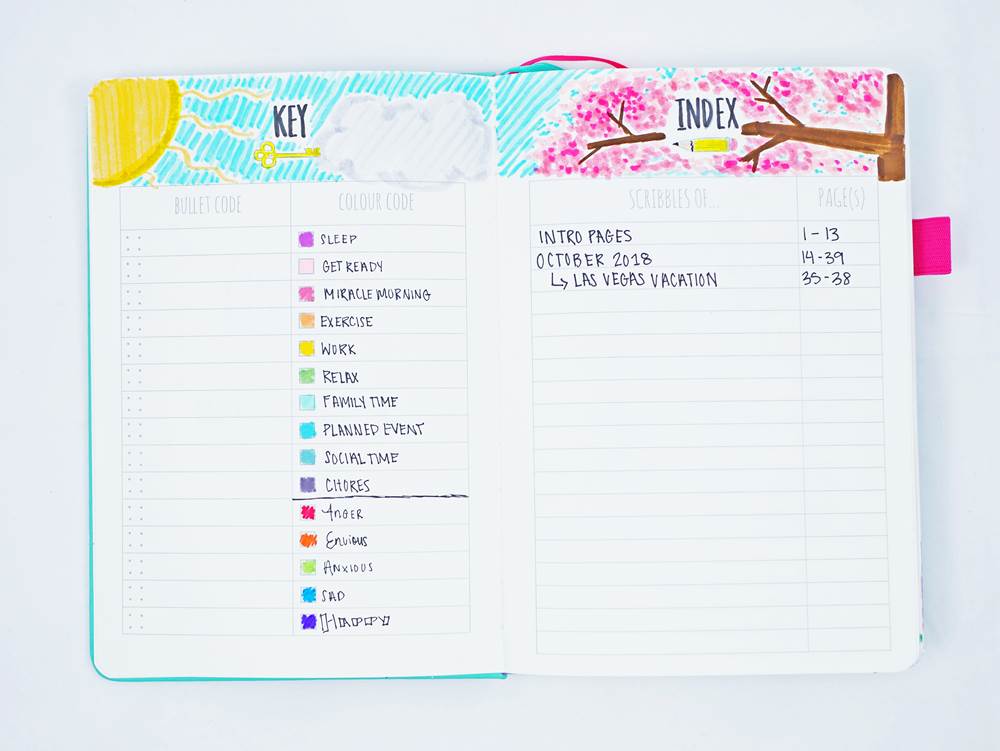 The Source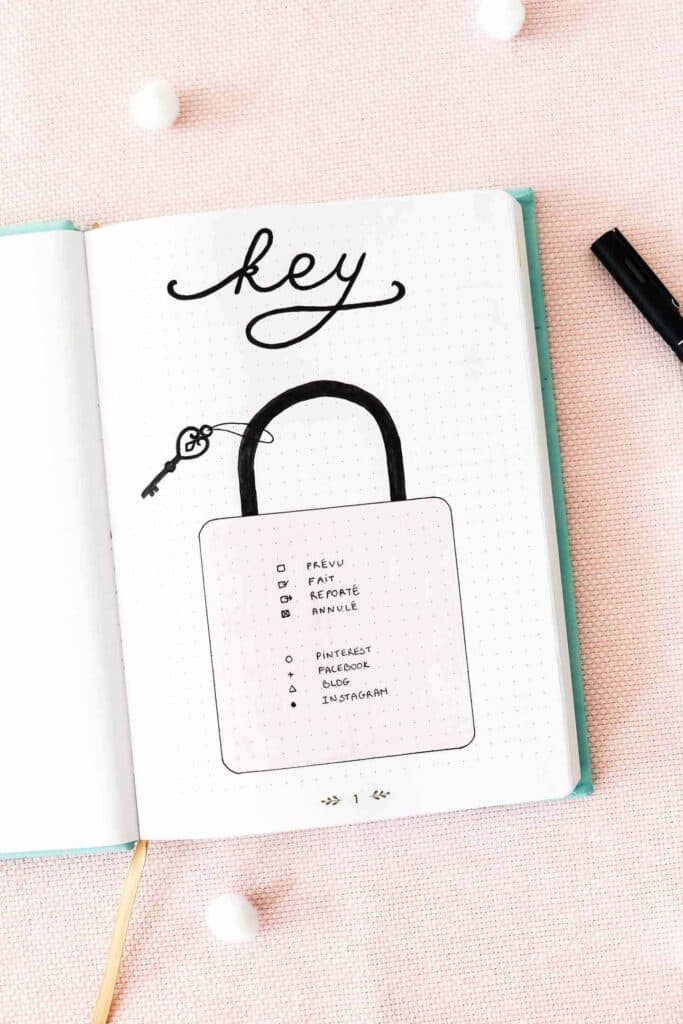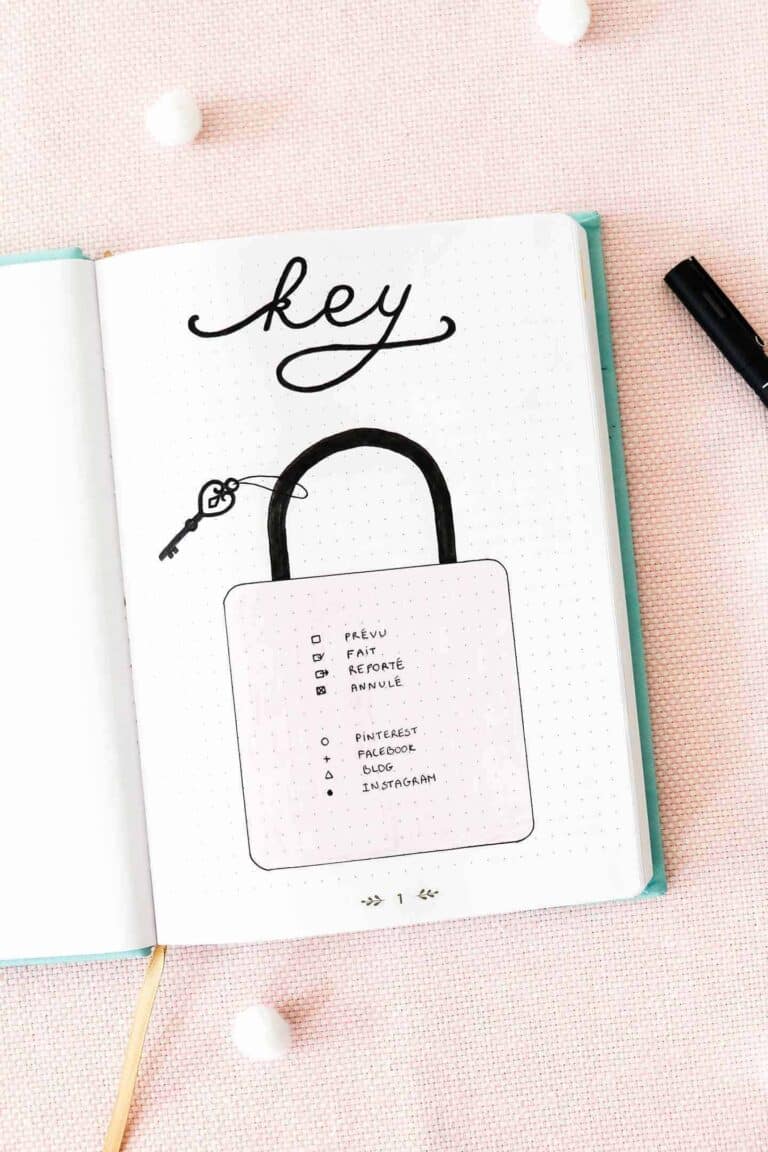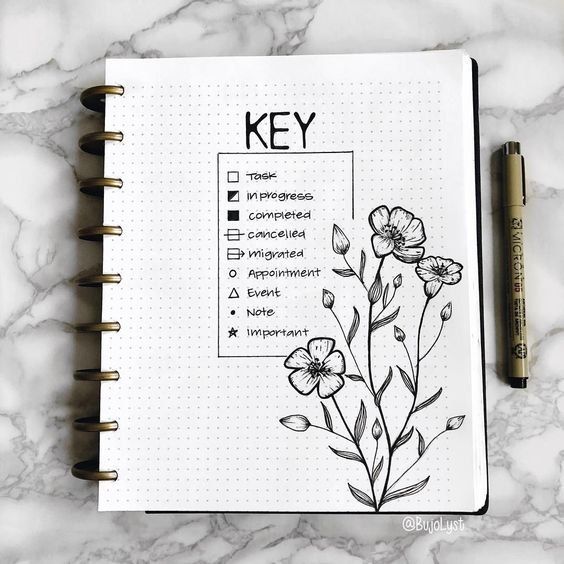 Spectacular Source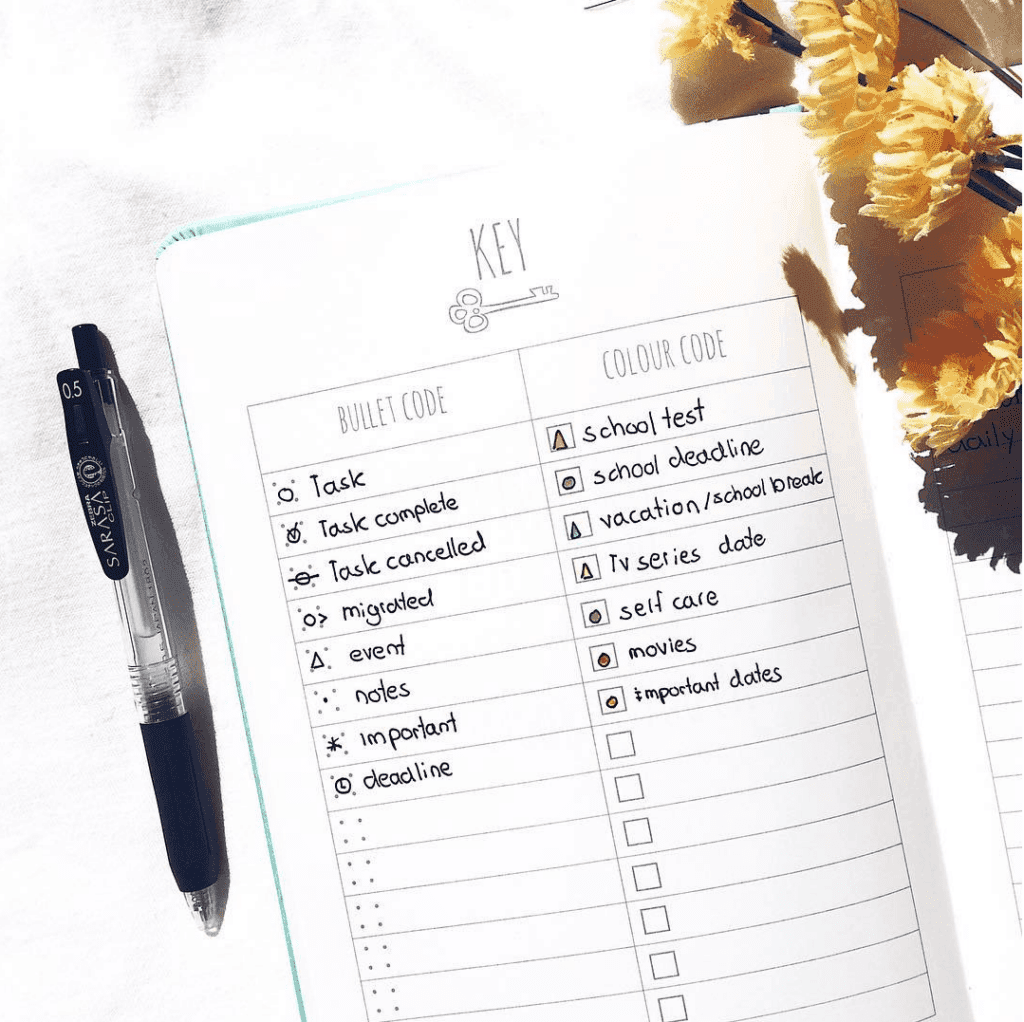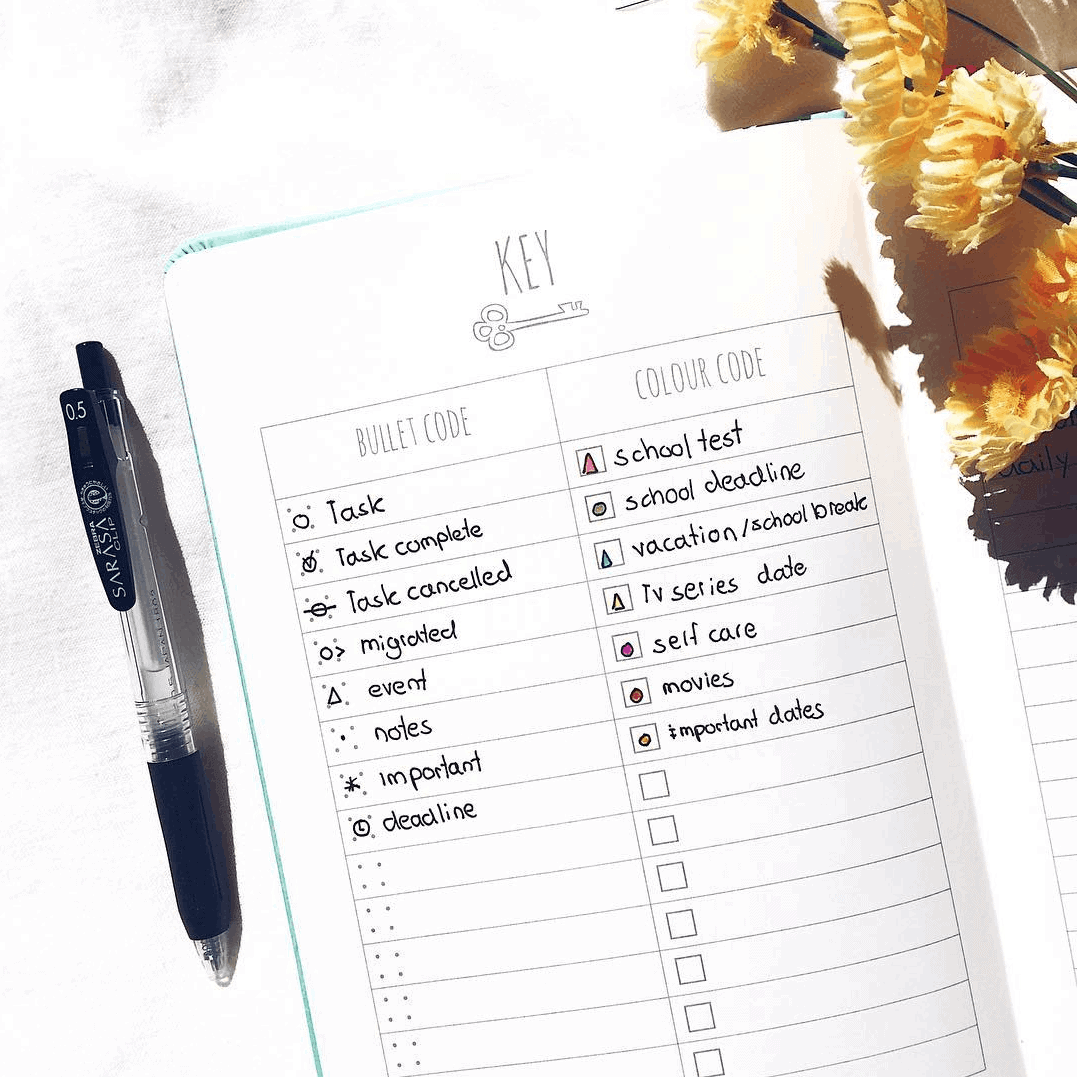 The Source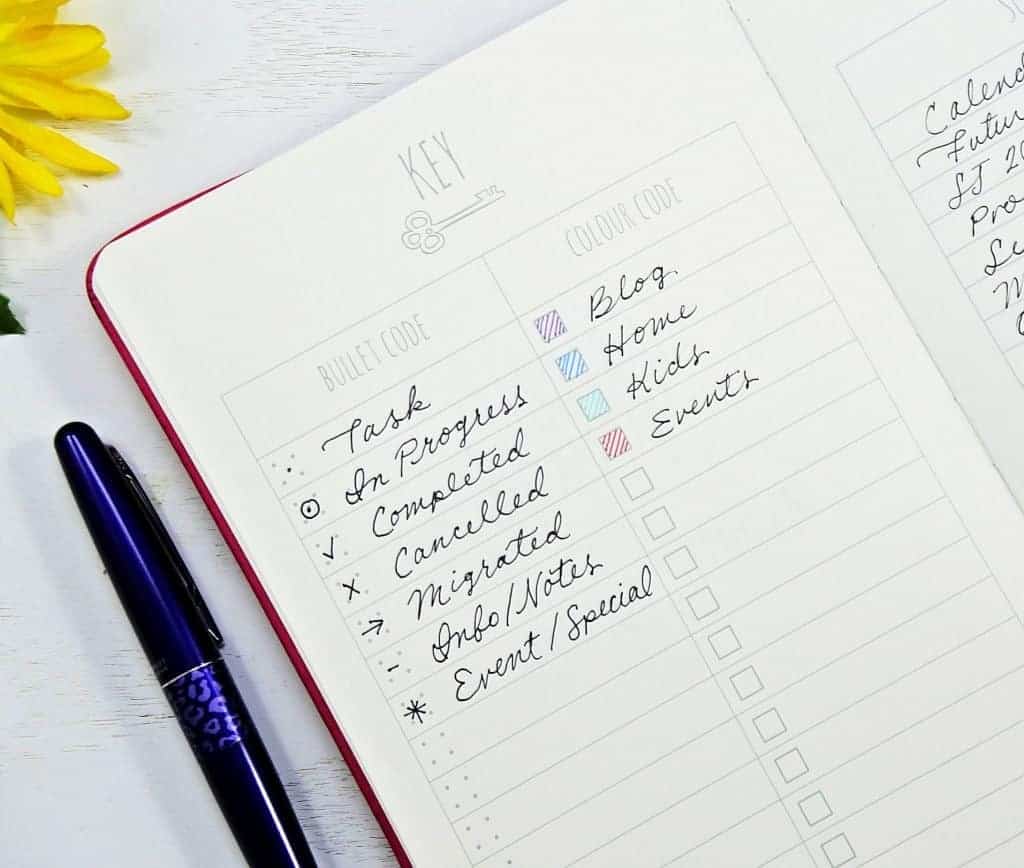 FAB Source
LET'S CHAT ABOUT YOU!
Now that you have seen these examples of bullet journal keys, what is the most important thing for you to include in your bullet journal key? Share your thoughts in the comments below:
DON'T FORGET TO PIN TO READ IT AGAIN LATER!
IF YOU ENJOYED THIS POST ABOUT BULLET JOURNAL KEYS THEN YOU MIGHT ALSO ENJOY:
11 Bullet Journal Hacks That You Must Swipe
13 Minimalist Bullet Journal Weekly Spread and Layout Ideas