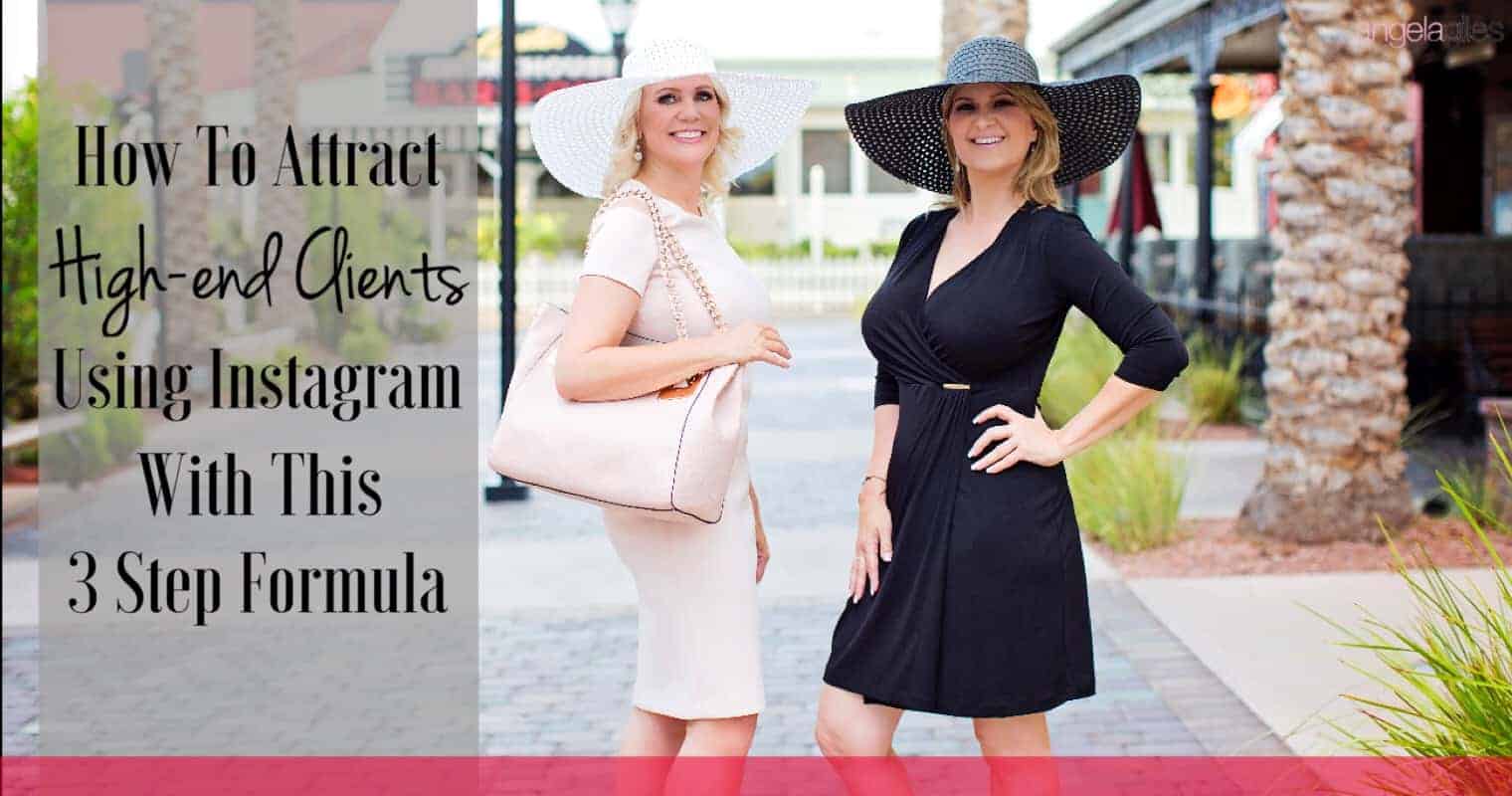 How To Attract High-End Clients Using Instagram With This 3 Step Formula
We may earn money or products from the companies mentioned in this post.

Instagram is absolutely divine! It is a beautiful oasis of gorgeous images that inspire and motive thousands of people on a daily basis to purchase products and services. Why not take advantage of this trend?
If you are in the market to attract high-end clients, then follow this simple three-step formula and you will be well on your way to putting money in your pocket and living the luxurious life you have always wanted.
Begin with a sales funnel
First and foremost, once you're happy you have all of the Instagram basics covered, you should begin by creating a high-end sales funnel.
A sales funnel is sometimes known as a sales grinder, and it basically conveys the idea that each and every sale that a business makes will begin with a very large quantity of potential clients and customers, before eventually funneling down into a considerably smaller quantity of individuals, who are the ones actually purchasing from you and becoming your customers. You can read more about the options when it comes to these by checking a Clickfunnels article, or looking into methods commonly used in the industry that could work for your company.
How you build your sales funnel is entirely up to you, you could create this yourself or use one of the many sales funnel templates found online. Do note that you should begin by throwing in a compelling luxurious feeling (by offering a freebie) to help attract people's attention. You should then include a squeeze page (also called an opt-in page), and a high-end offer to purchase on the back-end. You will need to compile a series of four emails that are designed to drip valuable content to your lead. In the last email, you should offer a high-end product or service for your potential customers to purchase. Be sure to post the link to your squeeze page in your Instagram bio with a compelling call-to-action, here are some instagram bio ideas to help you nail the placement.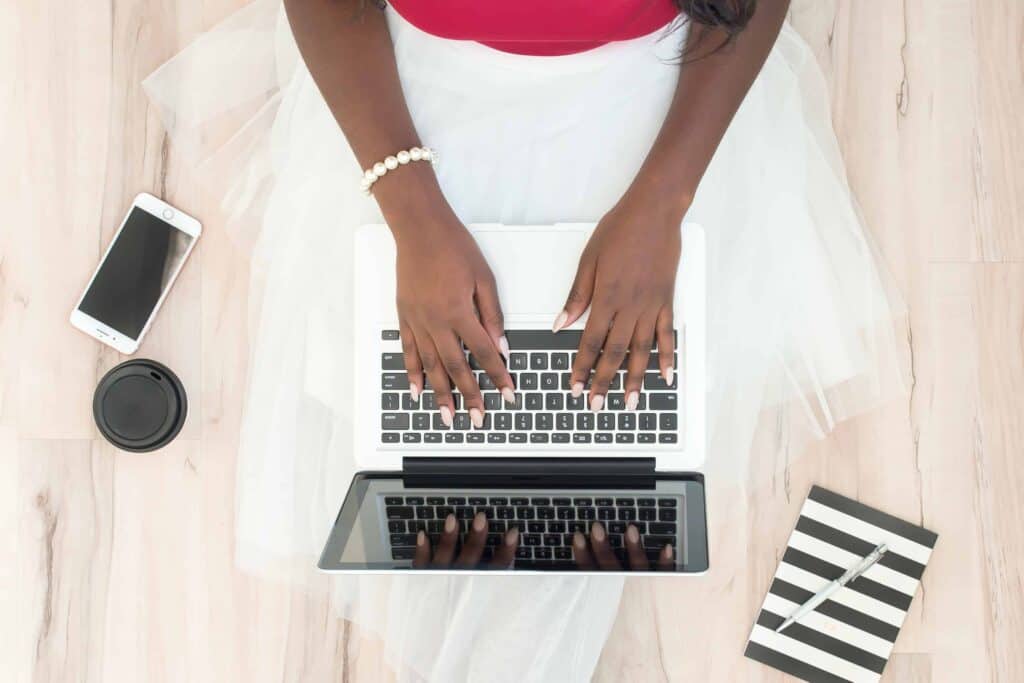 Create and post compelling images
Instagram is an image-orientated social networking page, and as the saying goes "a picture can speak a thousand words," so make sure your images do just that. When you post images, make sure they are compelling, delicious, decadent and divine. Of course, ensure that they are relevant in some way, either to your brand or to the services and products you are offering.
You should post at least one or two images each day, and make note of the best times to post. For example, if you are targeting people in different time zones, make sure to take that into account when you post. Be sure to include appropriate captions and verbiage, as a little context with your image will go a long way. Of special note, post at least one image a week that is directly related to your luxurious freebie that is part of your sales funnel. Finally, at the end of that caption, be sure to include a call-to-action, encouraging viewers to click the link to your luxurious freebie in your bio.
Research the most recent and relevant hashtags, not only for your business, but also for your post as well, and find out which ones are the most popular. Leaving out or including just one hashtag could be the difference between success and failure. Post these hashtags in the comments section underneath the caption.
Follow your competitors' followers

When using this strategy, you must have the divine mindset that there are plenty of clients for everyone. The great thing about using this strategy is that your competitors' followers are already your ideal clients. Follow them, engage with them by liking their images and commenting every now and then, but be sure to be sincere when commenting. Ultimately, they will began to take notice and start following your Instagram feed. And as you are sharing your luxurious freebie (the start of your sales funnel), people will begin going to the link in your bio and opt-in to receive your freebie. Then your sales funnel will do the rest. It works like a charm.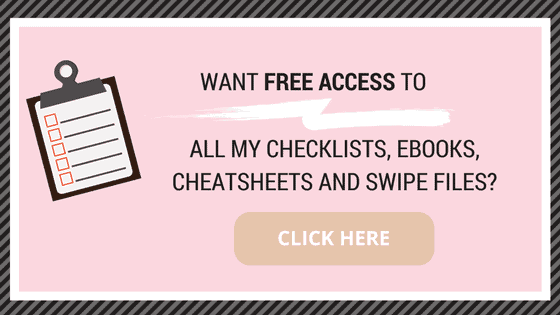 So there you have it! If you're looking to expand your reach on Instagram and find yourself those all-important high-end clients, be sure to follow the advice above and you'll soon be reaping the rewards.
Love,
Angela Giles
Lead Gen Goddess
P.S. Want more in-depth hacks like this one? Join our LaFemme Marketing Academy for ONLY $1 – The Only Extensive Marketing Repository For Women Entrepreneurs Ready To Take Their Business From Struggling To Successful In 8 Weeks. Join here.