Secrets To Writing A Perfect About Me Page (WITH FREE PRINTABLE GRAPHIC & EXAMPLES)
We may earn money or products from the companies mentioned in this post.
Do you want to make a positive impression on your blog readers? (hint: learn how to write About Me page that grabs your readers attention)
Focus On Your About Me Page.
I will teach you exactly how to write About Me page.  Did you know that over 80% of your visitors may visit this part of your website?  That is why it is important to make your About Me page super compelling.  If you are strategic with this, it can even bring you more customers!
Don't panic.  I am going to share with you exactly how to write your About Me page.
So, what happens when a person reads your About Me page.
If it is boring, not compelling then people will leave your website and barely remember you.
OR
If it is strategically done right they will remember you! This can signal the start of a beautiful, long-term relationship where your reader will keep coming back to your website to learn more!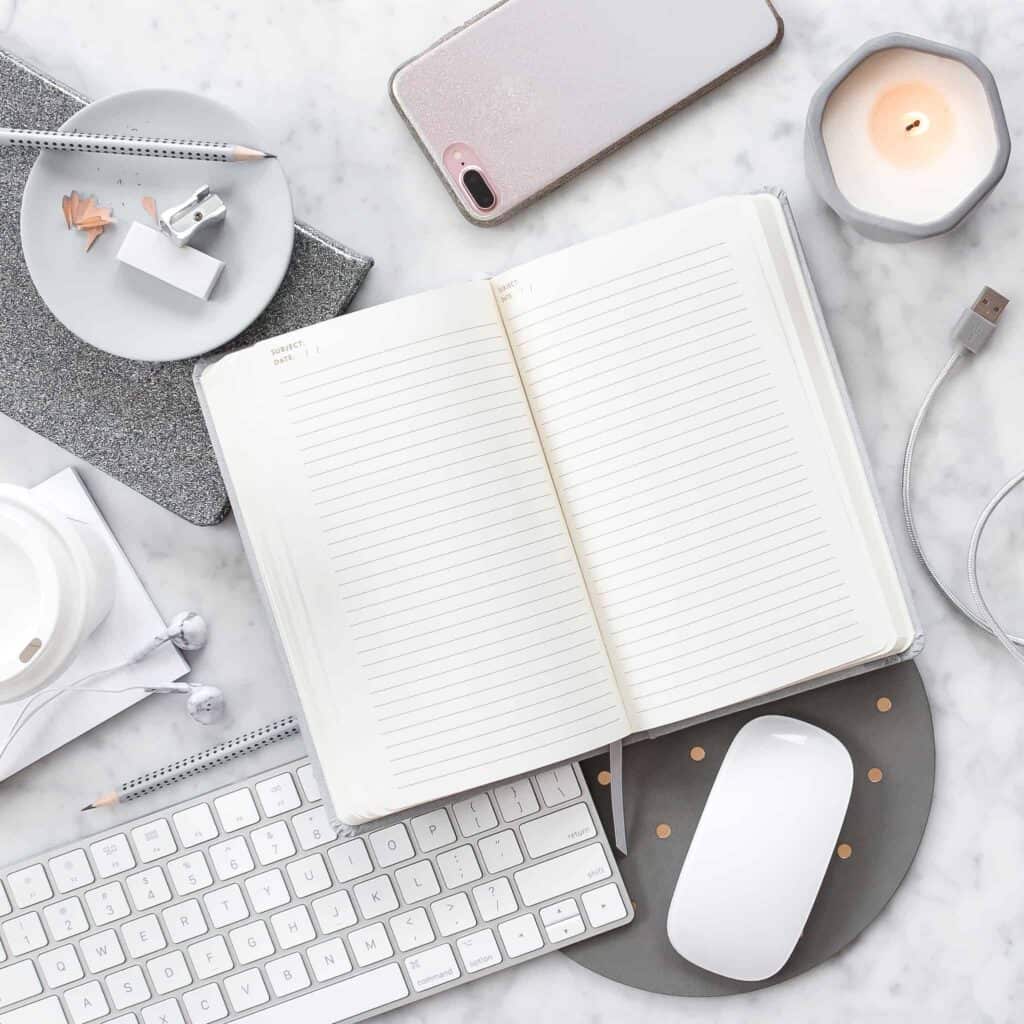 What should your About Me page do?
Make you memorable.
Converts your readers to customers and subscribers.
Instantly captures attention.
Make you appear likable.
Make you look credible.
Immediately communicates the real value of what you provide, and what you can do for your target audience.
What To Write On Your About Me Page
aka "The Anatomy Of A Perfect About Me Page"
Note:  This is perfect setup for learning how to write About Me page.
1. A Positive First Impression
The very first line of your About Me page should instantly capture the attention of the audience.  Bring out your personality here!  Keep in mind that you only have a few seconds to make a mark on your audience, so you must implement a good strategy.
Think about it. If you only have 8 seconds to communicate with someone special before he or she disappears from your life forever, what you would tell her or him? What is that message that will convince him or her to stay with you? Make sure that your headline is attention-grabbing, and will pique readers' curiosity. Help them get to know you more.  If you are sassy, be sassy.  If you are fun, be fun.  You are unique.  Share your uniqueness.  Don't make the mistake of being like everyone else.
2. The Human Connection 
All bloggers and online entrepreneurs should depend on analytics when it comes to implementing their next moves. (not that everyone does haha) Numbers and data can serve as your guides to achieve your goals! However, don't forget that the individuals who will be reading your About Me page are also human beings.  And every human being on the planet wants to feel special.
So, connect with your reader on a more personal level. Remember that being human means being vulnerable. Share with your readers the things that you like, what you don't like, and who you really are. By doing so, your content will be able to resonate with them more.
Remember you're a blogger, not a corporate employee!  Have fun with your blog…dont let it become a stuffy corporate boring site.  Ugh…no one will come back or stay very long – let alone want to get to know you better.
3. The Purpose Behind The Blog 
After reading your About Me page, people should know and understand the real purpose behind your blog.
Do you think you can address their problems?
In what way can you help them?
Communicate with your audience exactly how you can help them. Whether you are trying to entertain, inform or solve their problem, make sure that this important page evokes a great reaction from your target audience!  Then the sky is your limit.
Do you want to improve your blog's traffic? Read this!
Get access to "My Printable About Me Page Template Graphic" by joining our Free Resource Library, just click below!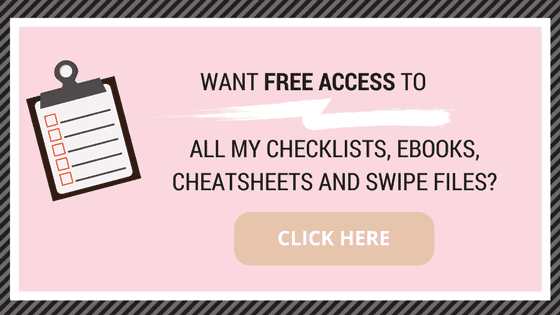 Whether you are trying to inform, entertain or solve a specific problem, you need to ensure that the About Us page evokes a great reaction from your target audience. It's all about finding your own tribe!  You can do this 😉
4. Good Communication 
Having a brilliant About Me page is a great opportunity to show your target audience that you are reputable and credible. You need to show them that you know what you are talking about. Show off your credibility in every message and statement. Since you are trying to make money through your blogging platform, you need to show people that what you offer is valuable and they can't go anywhere else and get your secret sauce.
How can you establish your credibility through your About Me page? Here are some of the details you can include.
Corporate background
Academic background
Educational background
Your own personal experiences
Success with previous customers
Social proof (Talk about how huge your community is!)
Features in reputable news websites like Huffington Post and Forbes
Media – Television, and Radio
Philanthropic
Just don't make the mistake of making this a resume.  Instead, it should be carefully crafted to take your future client on their journey to say yes to invest with you.
5. Converting Visitors Into Subscribers
After establishing the fact that you are credible, and that your blog is worth reading, it's time to encourage people to convert. How can you use your About Me page to encourage them to come back to your blog over and over again? Welcome them into your amazing community with open arms. Through your compelling words, you can pull them back to your website again.
Your About Me page is a hot real estate area on your website. If you are looking for a new kind of content to offer on this page, try list building. Email lists are powerful since you have the chance to email new details to your target audience anytime. Just make sure to send interactive, engaging emails so they will be convinced to visit again in the future. Put your best foot forward!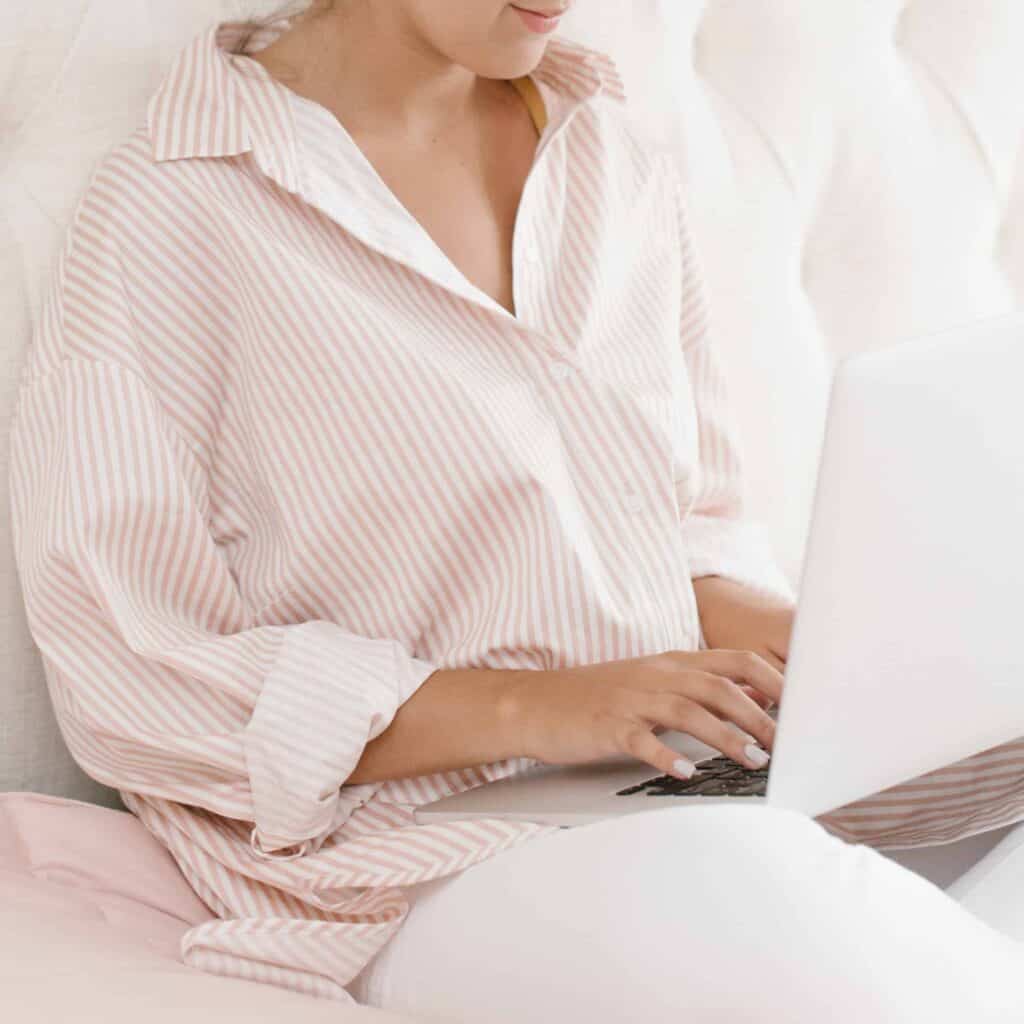 The About Us page is in itself, a powerful tool.
Producing a magnetizing, high-converting About Me page is very simple. Just remember the style, tone, language, and design should all be unique to you. Aim for authenticity, always.
Here are the questions you should ask yourself before writing your About Me page content. 
Remember when you know how to write an About Me page the sky's the limit.
There is no step-by-step formula in writing the perfect About page, but there are essential elements that will guide you as you breathe life into your story and your work.
The style, tone, language and design should all be unique to you. What rings true for you and your audience probably won't be the same as what floats other another bloggers' boat. Aim for authenticity, always.
1. How am I different from all the other blogs offering the same thing?
It's no secret that, with the amount of content on the digital landscape today, the idea behind your website will be somewhat similar to another one that's already in existence. Don't worry! You can easily get through this.  It is all about how to write about me page.
All you need to do is focus on the uniqueness of your layout and content. The approach to your blog topics and the personality behind your writing have the potential to be entirely unique. So, think about how you can deliver something to readers that they won't be able to find anywhere else on the planet!!
Learn how to promote your blog well!
2. What is the driving force behind my blog?
Ask yourself these questions, then take a few minutes and answer them.
In the vast ocean that is the blogosphere, how can you stand out?
Where can you inject a little magic that's yours and yours alone?
How can you be innovative and memorable?
Incite curiosity?
Leave your reader thinking?
3. How do I want people to feel when they read your words?
Do you want your readers to feel inspired, in love or intrigued? Make them feel supported, informed, soothed, connected, inspired and empowered! Make a list of words before writing, and then check it throughout the entire content writing process.   Check-in with yourself and make sure that you are still on course.
4. How can I be different? – 
The digital landscape and the blogosphere are vast worlds filled with a wide range of subjects. How can you stand out? How can you make sure that your content is unique? In what way can you make your About Me page memorable and innovative? Leave your readers thinking and intrigued. You can put whatever you want, as long as it aligns with your purpose and branding.  People follow people they can relate too.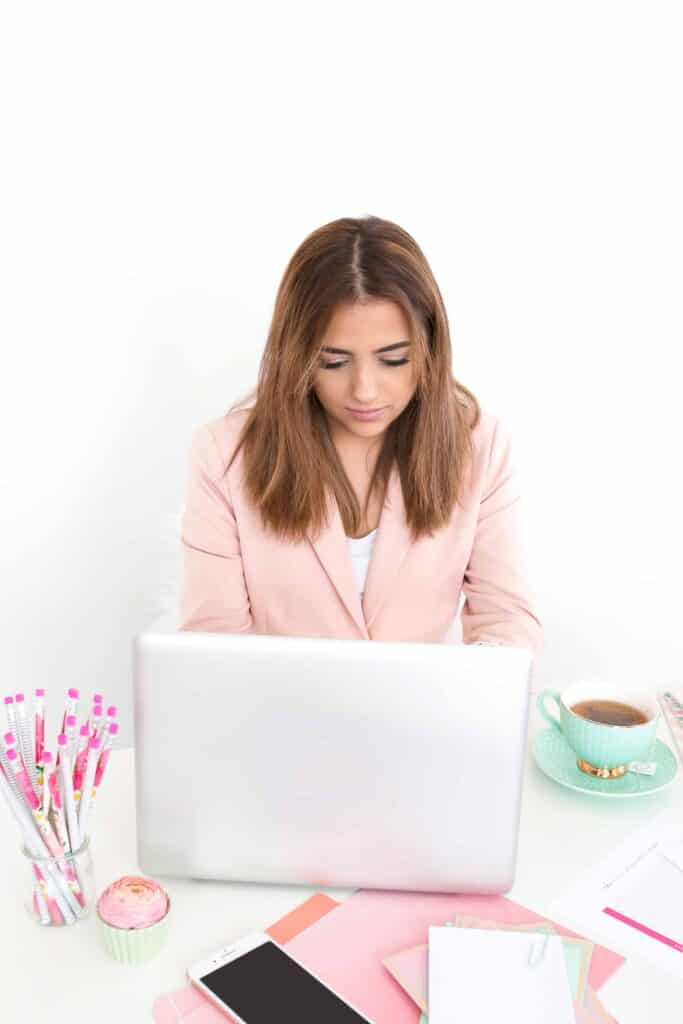 5. How often should I research?
If you are wondering how you create an About Me page that will resonate with your target audience- then I have an answer for you 😉
Do research first.
Address the story, length, tone, and words. What elements do you want to incorporate? Should you include videos and images?
Before sitting down, and writing the post, take yourself on an inspiring journey by browsing around the internet.   Study your competition.  Write down the names of the functional, visually appealing websites that you want to gain inspiration from. Do you want to replicate some of their elements and features?
6. Who is my target audience?
Before taking any major step in your web development process, you need to figure out who your target audience is first. Ideally, your audience will be a specific set of people that relate well to you. They would also determine your blog's tone as a whole.
Think of your target readers or customers before starting to write.  Once again this all comes down to doing some market research.  I often use Facebook Insights to do this.  It will tell me all the buying habits of my ideal clients.  Along with what magazines they read, the websites they visit, books they read, shows they watch, and where they shop.  You can get a gold mine of information that will help you in writing your About Me page.
7. What can I offer the reader?
Don't just write and produce content for your About Me page. Think about what the best type of content is that will encourage your audience to come back.  It might be funny about me pages.
Give them a reason to visit your website once again. What can they gain from visiting your blog? Are you offering some advice? How about some exclusive shopping recommendations in a particular area? If possible, offer them something that they can't find anywhere else.
Another thing you can do before you get started writing is doing a search on google for free about me page templates or about me ideas.  I always recommend to my clients to check out interesting about me examples or funny about me pages.  You never know what will spark the creative genius in you!
More tips!
1. Introduce yourself.
Think about your 90-second elevator pitch.  You can use this same idea in your About Me page introduction. You only have one chance to do this! Also, don't forget to mention the city you are in. This is an important detail, especially if you are running a local business.
2. Focus on a friendly, casual tone.
There is no need for you to be overly formal. Your blog is, after all, your very own space. All you need to think about is representing yourself well to the entire world. Feel at home. Write your About Me page the same way you would normally speak. It would be very tempting to add words you don't normally use, but you'll just end up sounding unlike you.  Be Authentically You.
 3. Decide which professional experience to include.
How can you establish your online credibility in a shorter period of time? Check which professional experience details you want to include in your About Me page. Providing a comprehensive list of professional experience can, in a way, impress a new batch of clients and employers. In addition to that, a descriptive biography would also help. Just don't write a lengthy one! Just go for the dates, headings and short work description.  If you do a lot of commissions or commercial work, you may decide to simply list recent clients or projects.
But, what if you want a shorter, straight-to-the-point About Me page? Choose some interesting jobs and projects to mention. That's it. You might own an established business with lots of awards, but most people won't spend more than a minute or two reading this.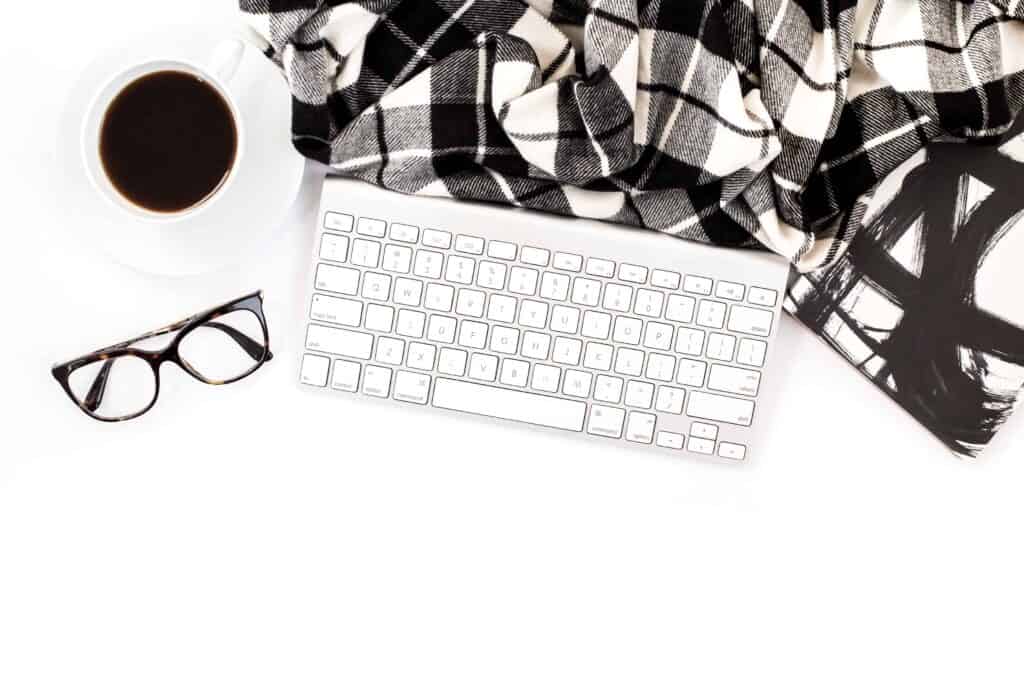 4. Add some interesting personal details.
Do you love playing basketball? Are you a dog lover? Do you like to bullet journaling? It might seem unprofessional to include details similar to this, but tidbits about yourself can be interesting to many people. By doing so, you can give them a complete introduction of yourself. Briefly mentioning something interesting about who you are or what you like to makes your "About Me" page more memorable.
5. Include a photo of yourself. 
Be visual. Pick a photo that best represents your personality. Depending on the overall tone of your portfolio, and your branding strategy, you might want to include a simple photo of yourself. Just make sure it looks decent and professional. Adding an image will make your About Me page stand out. You will be able to put a face to your name.
Get access to "My Printable About Me Page Template Graphic in Canva" by joining our Free Resource Library, just click below!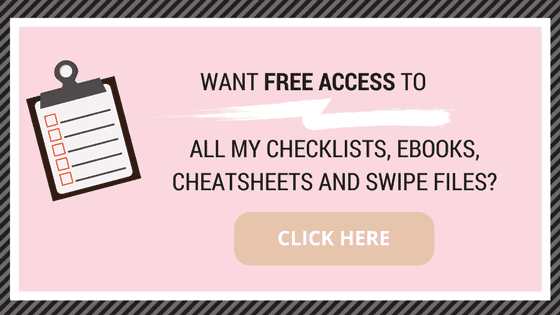 6. Proofread and edit. 
It seems obvious, but it's easy to forget about this crucial step—and typos, spelling mistakes, and grammatical errors will make your About page seem sloppy and unprofessional. Carefully read over everything you've written before saving your About Me page.  And if you need to hire someone to do this for you – then do it.  You can find someone inexpensive on Fiverr.
A great about me page means more clients and better opportunities! 
A bad about me page can detract from your credibility. However, a great one can turn more leads into paying clients. That is why I'm so glad you asked how to write About Me page. When an individual or company wants to hire someone, they may do their own research on what this person can do. Thus, it's important to showcase yourself and your strengths. In what way can you help them in their project? Emphasize your expertise and your passion for your craft.
Remember, a perfect about me page is a combination of professionalism, personality, and influence. Strike the balance between these factors. Do you need more guidance with regards to how to write About Me page? Look at these examples. hehe you are on track and don't need to ask how to write About Me page anymore.  You got this.
ANY ABOUT ME WRITING TIPS YOU WANT TO SHARE? LEAVE A COMMENT AND LET'S CONNECT! I WOULD LOVE TO HEAR FROM YOU!