Proven
Results
Passionate – this is the one word that describes Angela. No matter what she does, who she meets, or where she goes, her enthusiasm for connecting and communicating with people is front and center. This innate drive has led her down a fun but crazy career path. From her first, very embarrassing time onstage in middle school, to speaking in front of large audiences about a variety of topics today, she has always had a powerful message to share. . .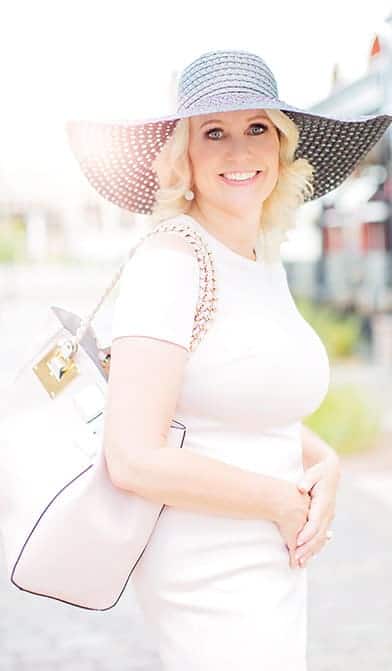 simple secrets for
big results
Angela Giles is a results-driven marketer, blogger, and speaker that helps overworked 7+figure business owners to set up the systems to fully automate their traffic and lead generation through gaining millions of social media views and reducing their workweek to 4 hours and four days. For over 20 years, she has been supporting business owners to become visible online through automated social media marketing so they can impact and change more lives without burn-out or sacrificing their personal life and quality time with loved ones.
Her clients are successful, productive, and high performing. They have achieved extraordinary results in their personal and professional life and are supporting many philanthropic projects. They love to connect with like-minded people, are generous and well respected in their community. When business owners want to free up their time, stop the hustle and wasting thousands of dollars on outdated marketing tactics, they seek her help in getting the automation systems and marketing strategies in place that give them back their time and increase their profit margins. In today's changing digital environment, it's crucial to stay ahead of the curve. She helps multi-million-dollar companies implement cutting-edge marketing strategies across all social media channels to become the go-to company in their industry.
learn
To Be Innovative
Learn Angela's secrets for cultivating connections and enhancing engagement to increase sales or simply to enhance your quality of life. Plug into Angela's world, by subscribing to receive notice of her next live appearance or hiring her for your next event!
imagine more
no turning back
Angela lives in Nevada with her down-to-earth hubby, Allen, and their three boys who always keep her on her toes. When she isn't sleeping, she is in passionate pursuit of finding people who need help leading happy and productive lives. Angela is an avid reader and loves interacting with people using her gift of connecting through communication.