18 Best Mushroom Bullet Journal Layout Ideas for 2020
We may earn money or products from the companies mentioned in this post.
Unique bullet journal layout ideas are everywhere! If you are looking for new design inspirations, look no further. Mushroom-inspired journal designs are the best ideas to try right now. Trying new page styles and decorations will not only help you organize your notes, but it will also encourage you to use your journal more often. Trust me, cute little mushroom doodles will motivate you more. Here are some gorgeous mushroom spreads that will make your journal notebook amazing.
Before drawing mushrooms in your bullet journal pages, you may want to learn more about them first.
Cool facts about Mushrooms
Ancient Egyptians believed that mushrooms are magical plants since they can appear overnight.
Mushrooms don't need sunlight to make energy for themselves.
Mushrooms are composed of around 90% water.
There are more than 30 species of mushrooms that glow in the dark.
Traditional Chinese medicine has been using mushrooms' medicinal properties for centuries.
Mushrooms are high in nutrients and are a good source of Vitamin B.
They are also great sources of vitamin D, which is important for healthy teeth and bones.
Mushrooms have more potassium compared to other vegetables and fruits. A medium-sized brown one contains more potassium than a banana.
I'm guessing you can't wait to cook and eat mushroom now?! Before scanning mushroom recipes, and heading to the kitchen, work on your bullet journal first. And before we go to mushroom bullet journal ideas, I want to share with you my favorite bullet journal supplies. In case you are looking for the perfect creativity weapons, here they are:
Start your bullet journaling routine with these supplies!
This bullet journal notebook that is 24% heavier compared to other journal brands.
This journal stencil planner set that you can use not just for your bullet journal, but also for handmade family holiday cards, greeting cards, and letters.
These washable markers are perfect for writing, coloring, and drawing.
These ball pens are loved by many bullet journalist friends because of its great for creating flowy strokes.
This card ink pen set can help you make beautiful letterings and line widths.
These washi tapes have wonderful, unique patterns.
This bullet journal stamp set is great for everyday planning, and can also be used for your travel journal spreads.
This graphite paper will save you tons of time by capturing each detail in your original design smoothly.
These sticky notes will help you remember important activities and dates.
These bullet journal stickers will look beautiful for almost every kind of spread imaginable.
This set of pens is designed for every person who loves calligraphy, drawing and art therapy.
These scissors have sharp blades that will help you finish your task in no time.
This highlighter pen set is a top choice for those who love bullet journaling.
These watercolor brush pens offer good colors for blending and shading bigger areas.
The Cutest Mushroom Bullet Journal Layout Ideas
The Source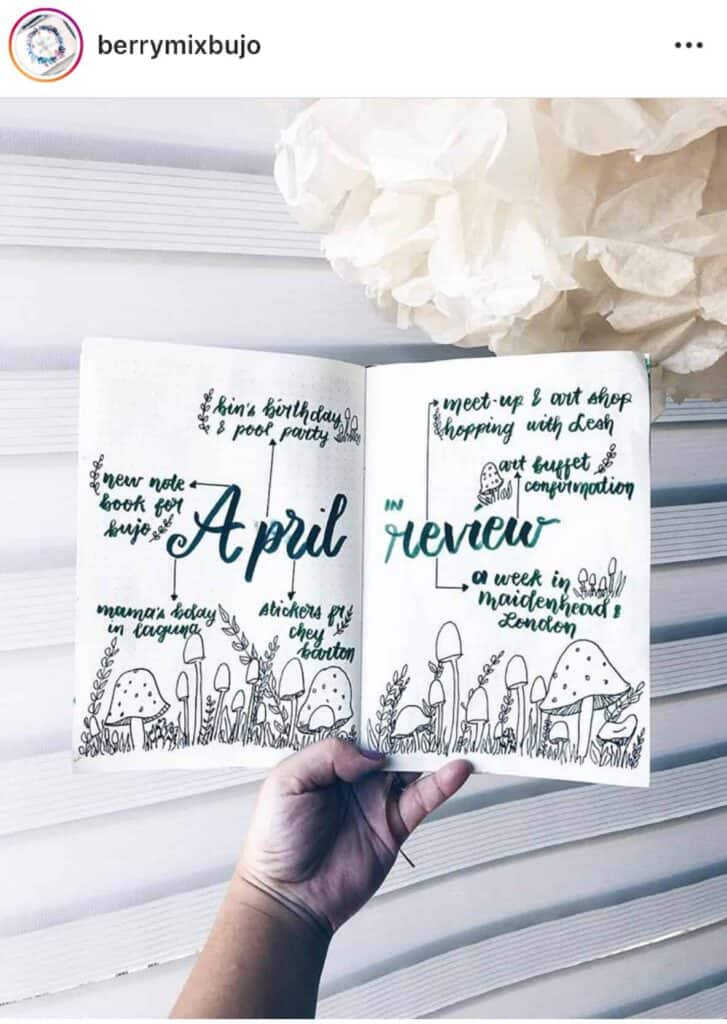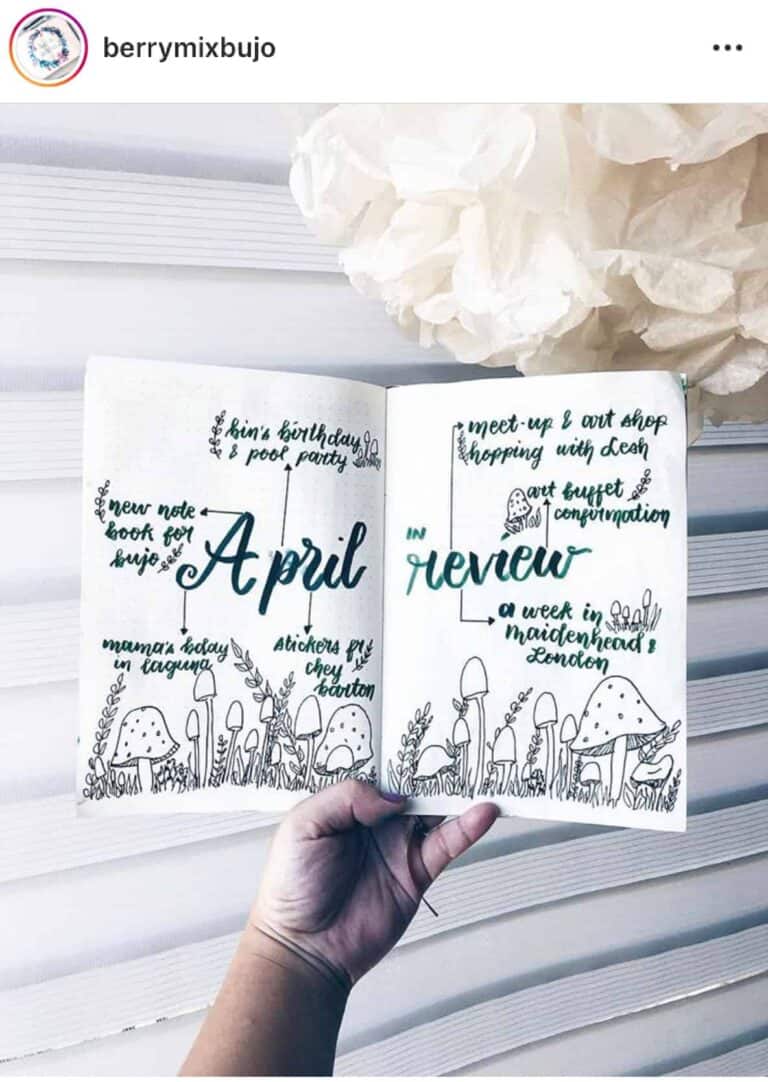 Our Source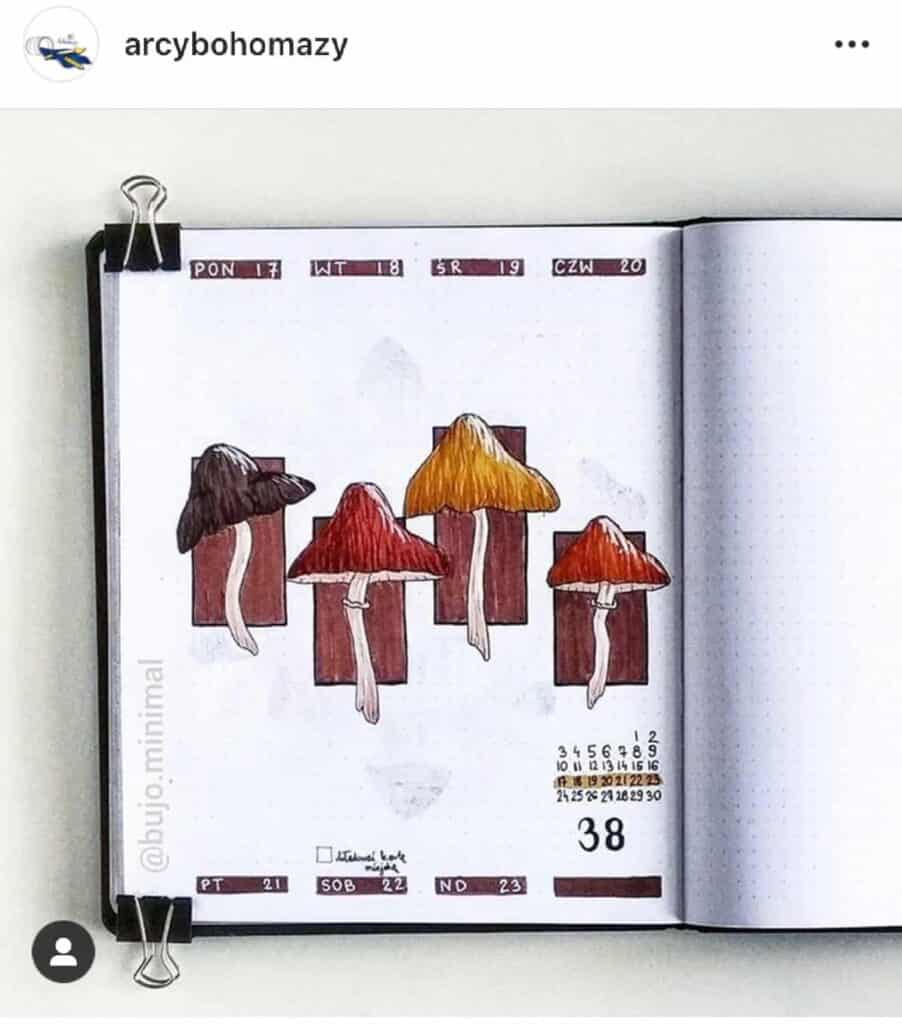 The Source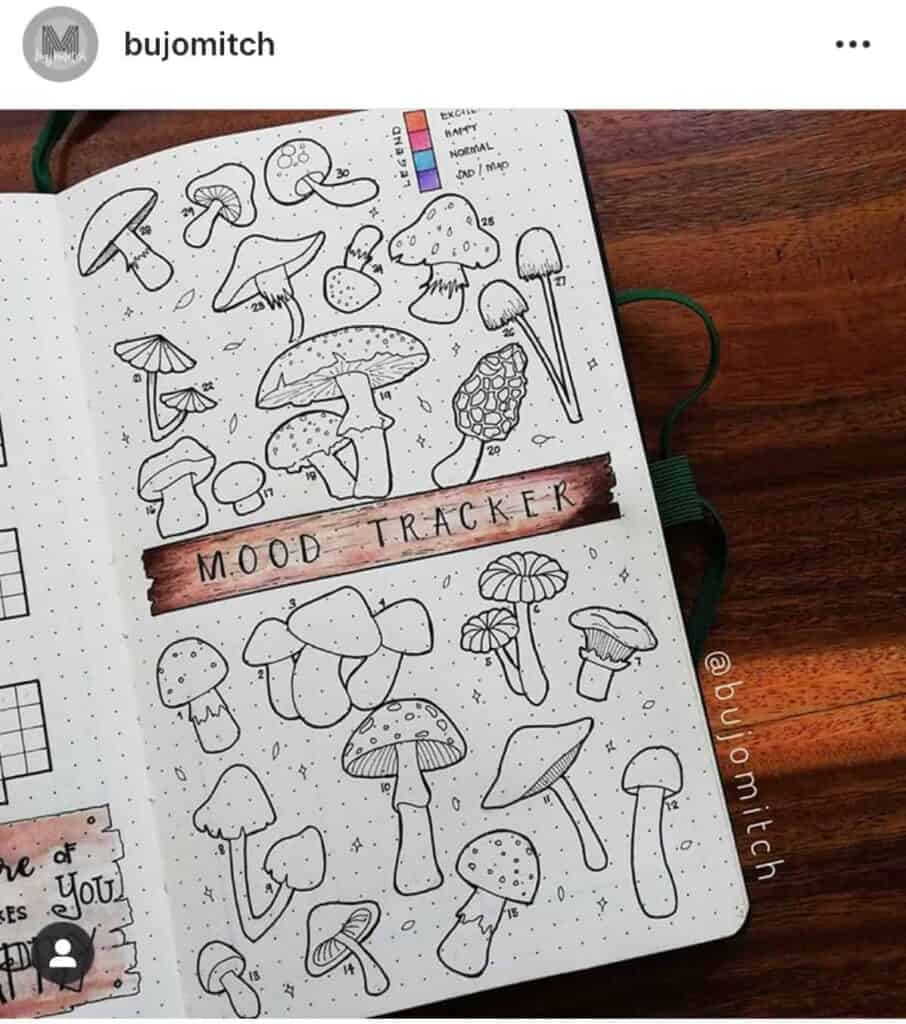 Our Source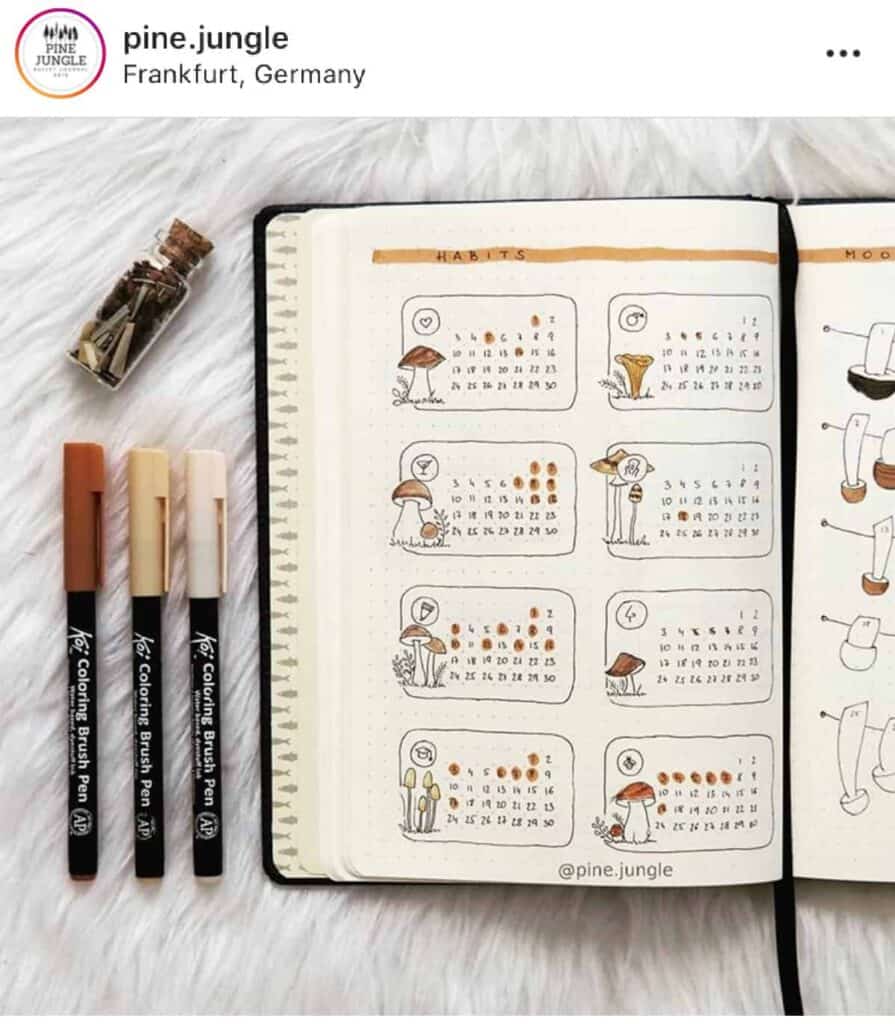 The Source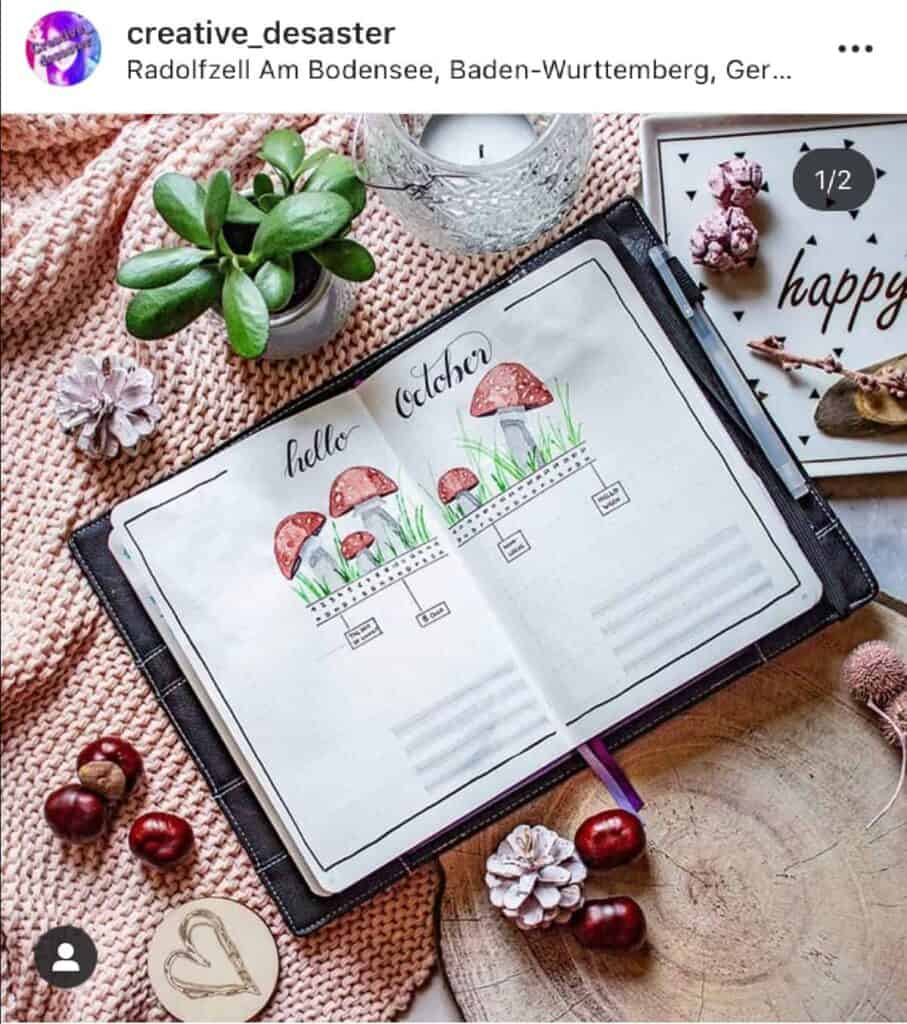 Our Source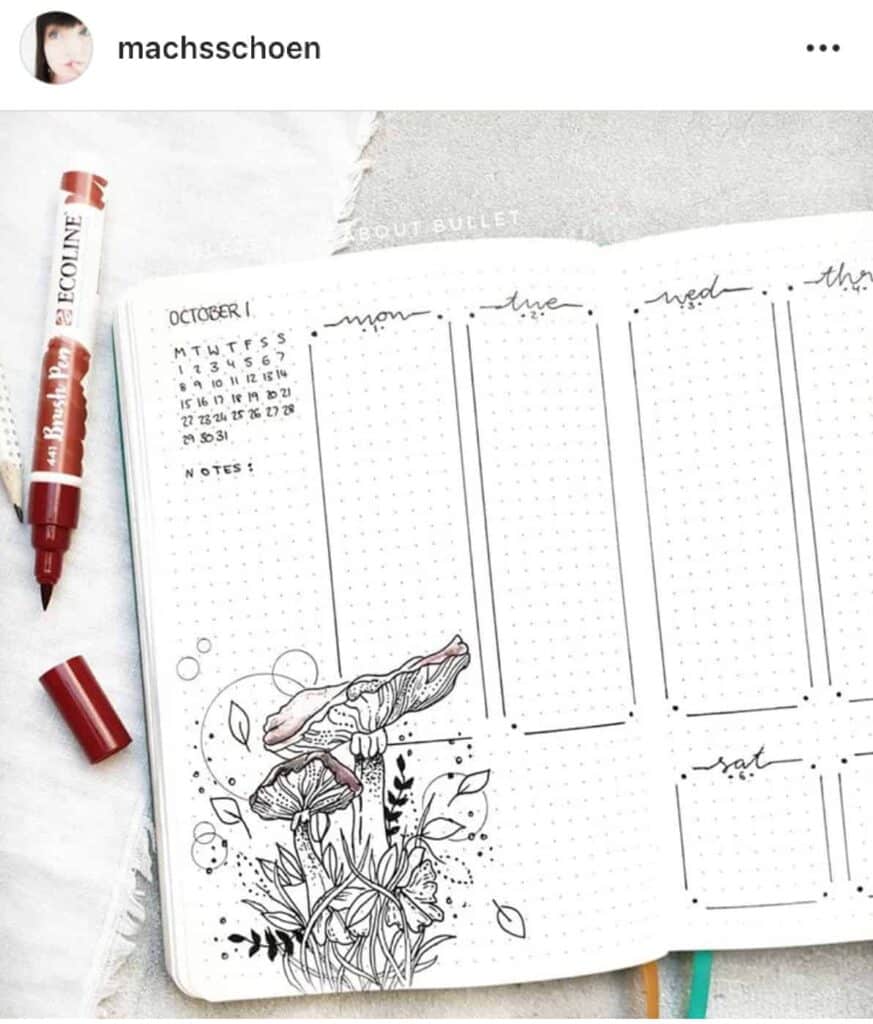 The Source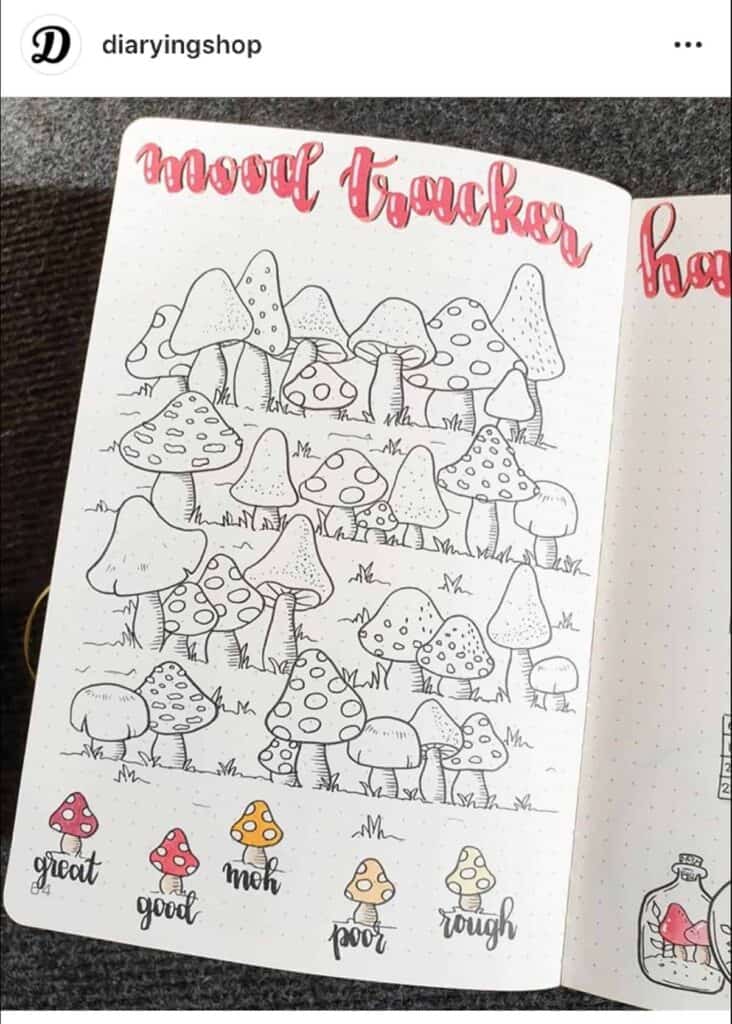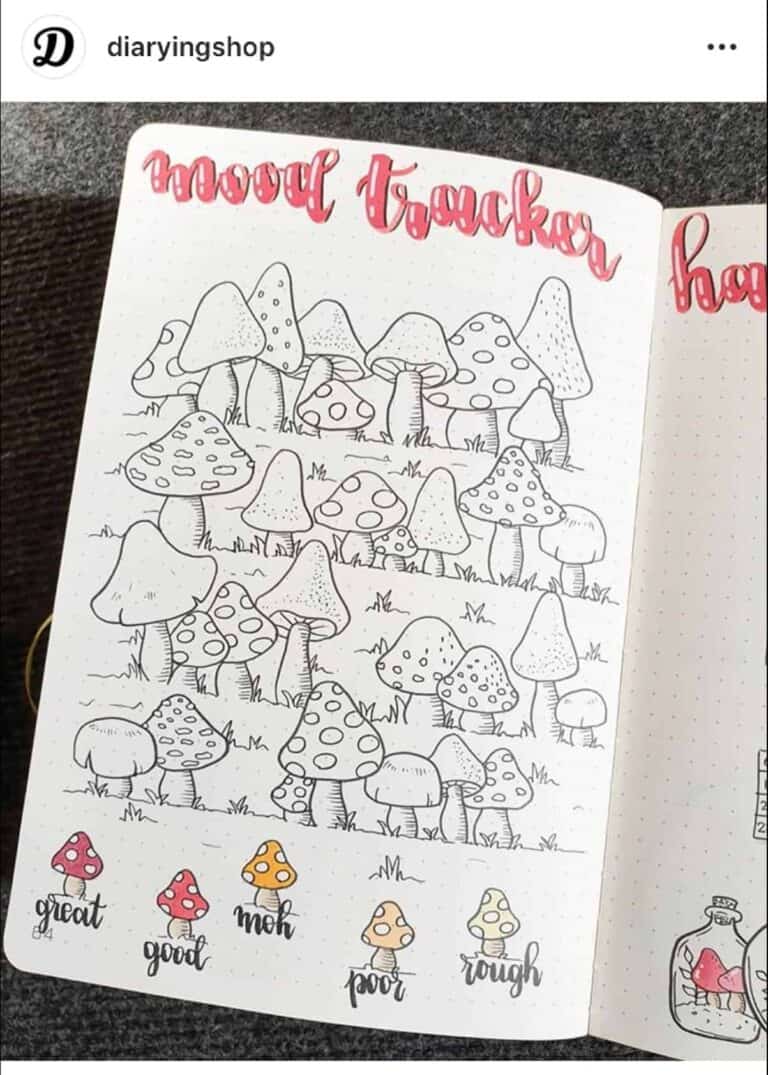 Our Source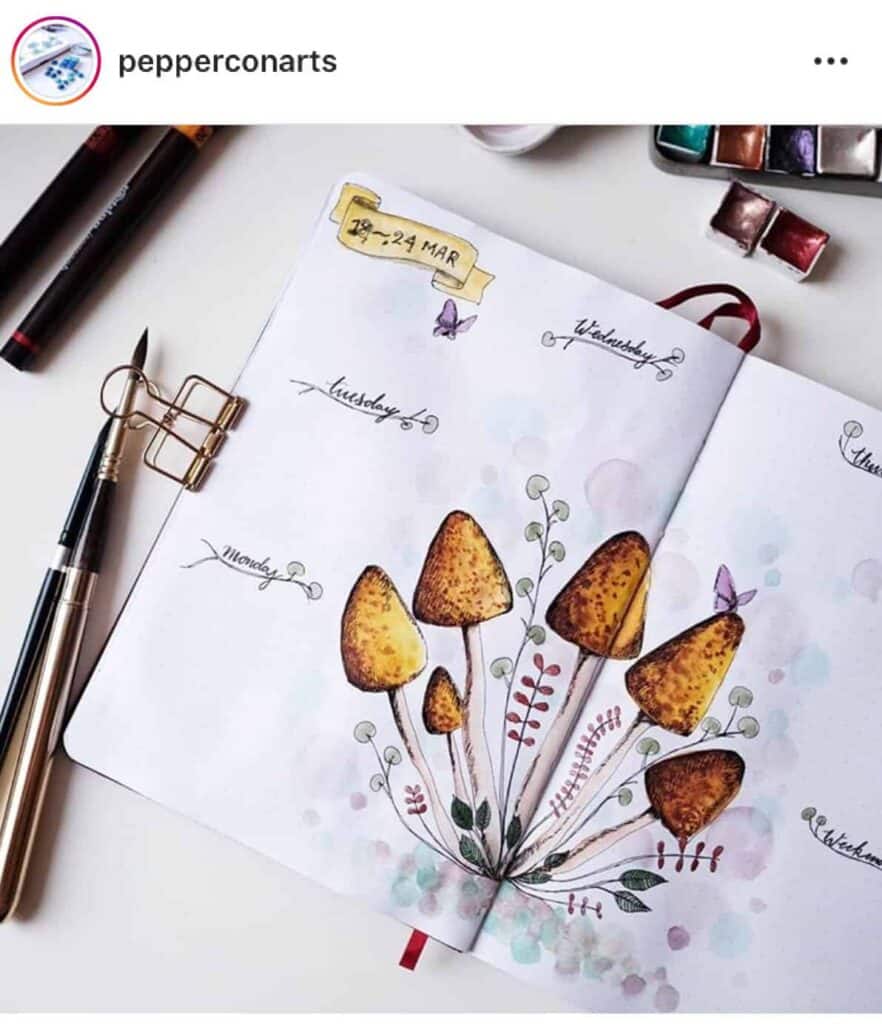 The Source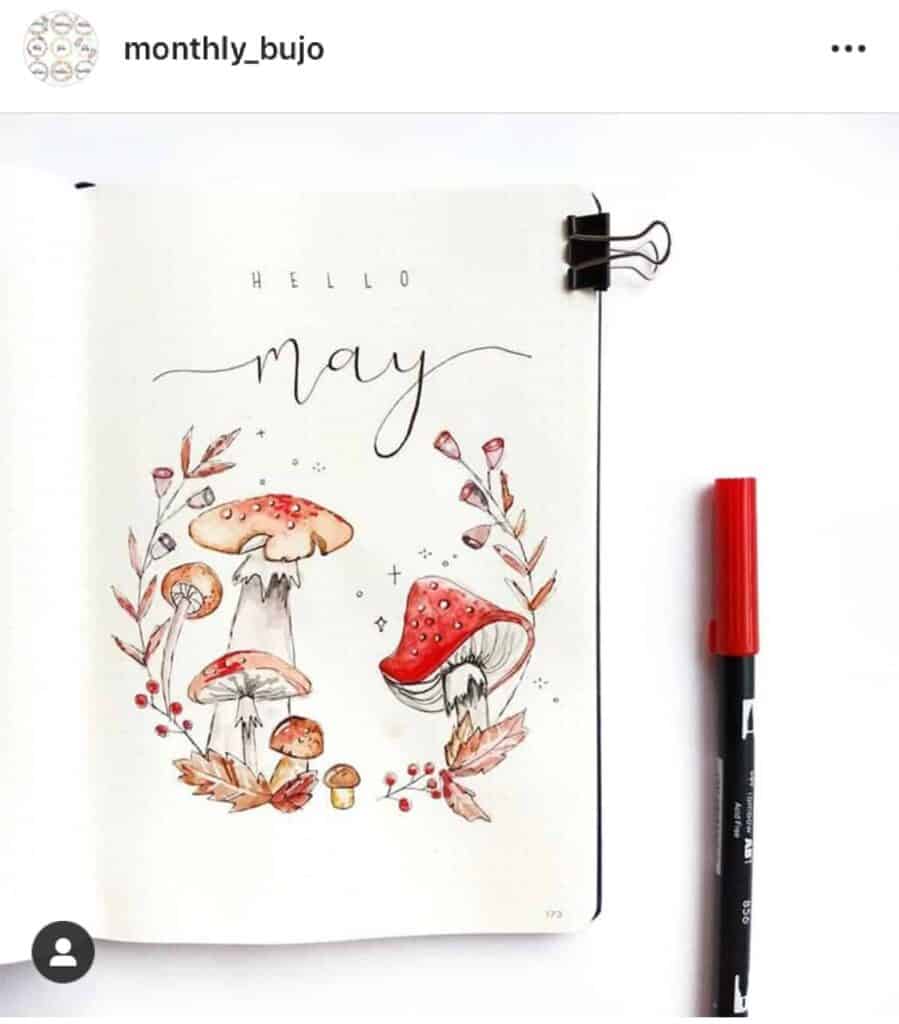 Our Source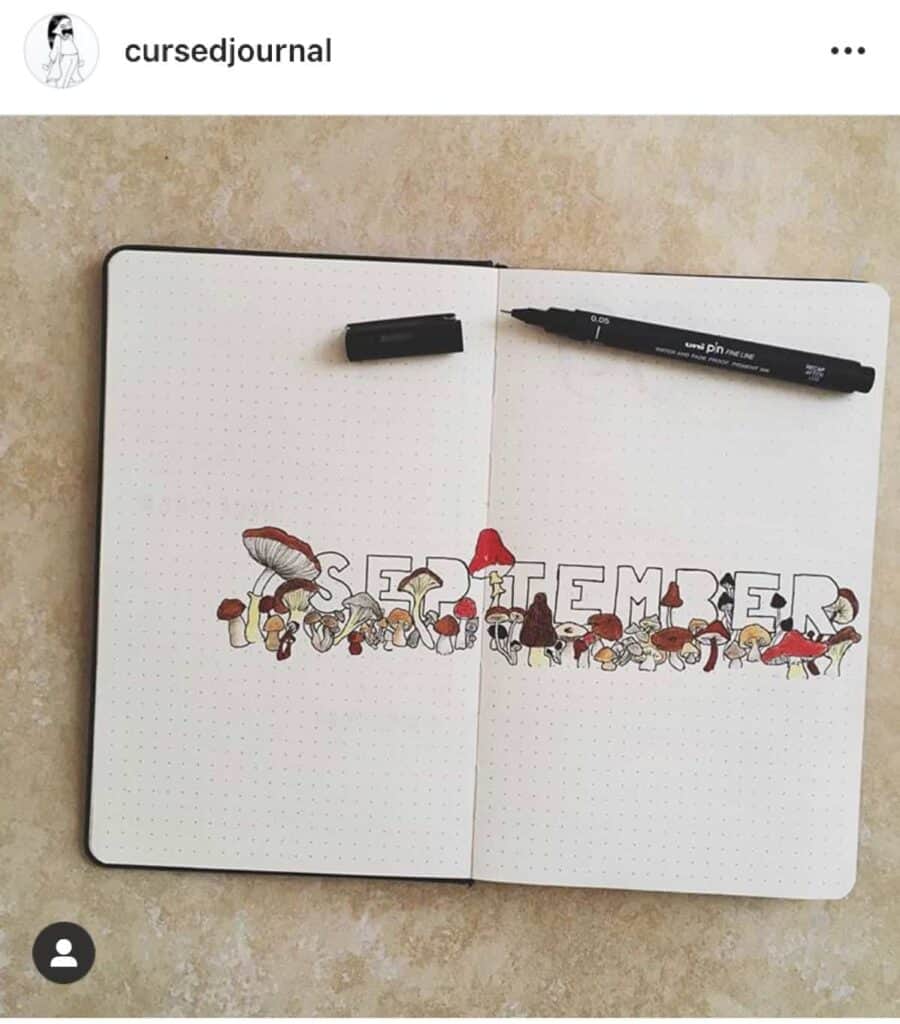 The Source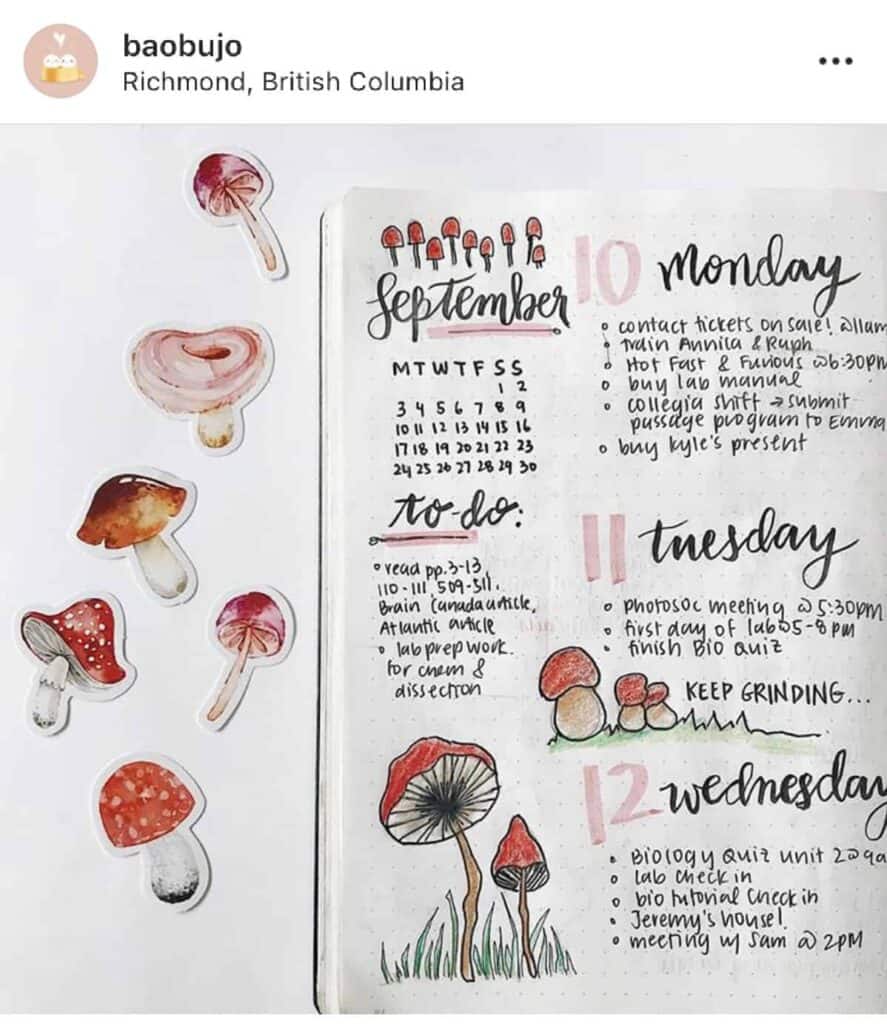 Our Source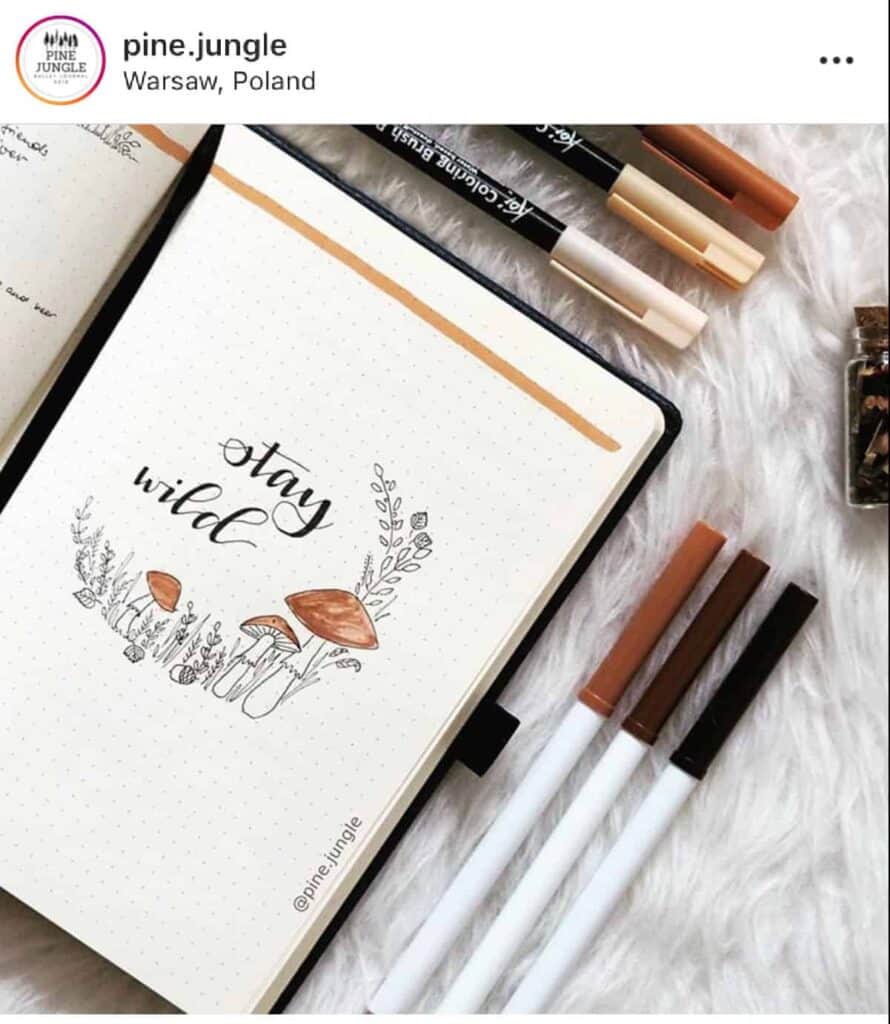 The Source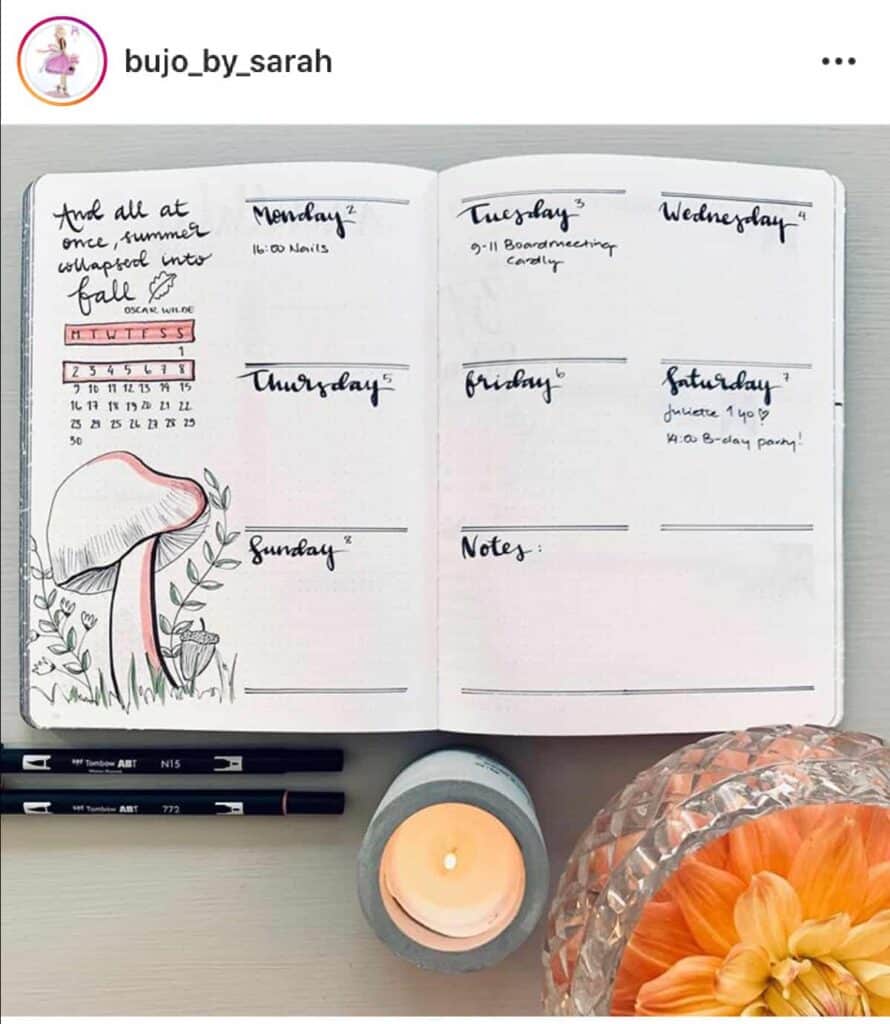 The Source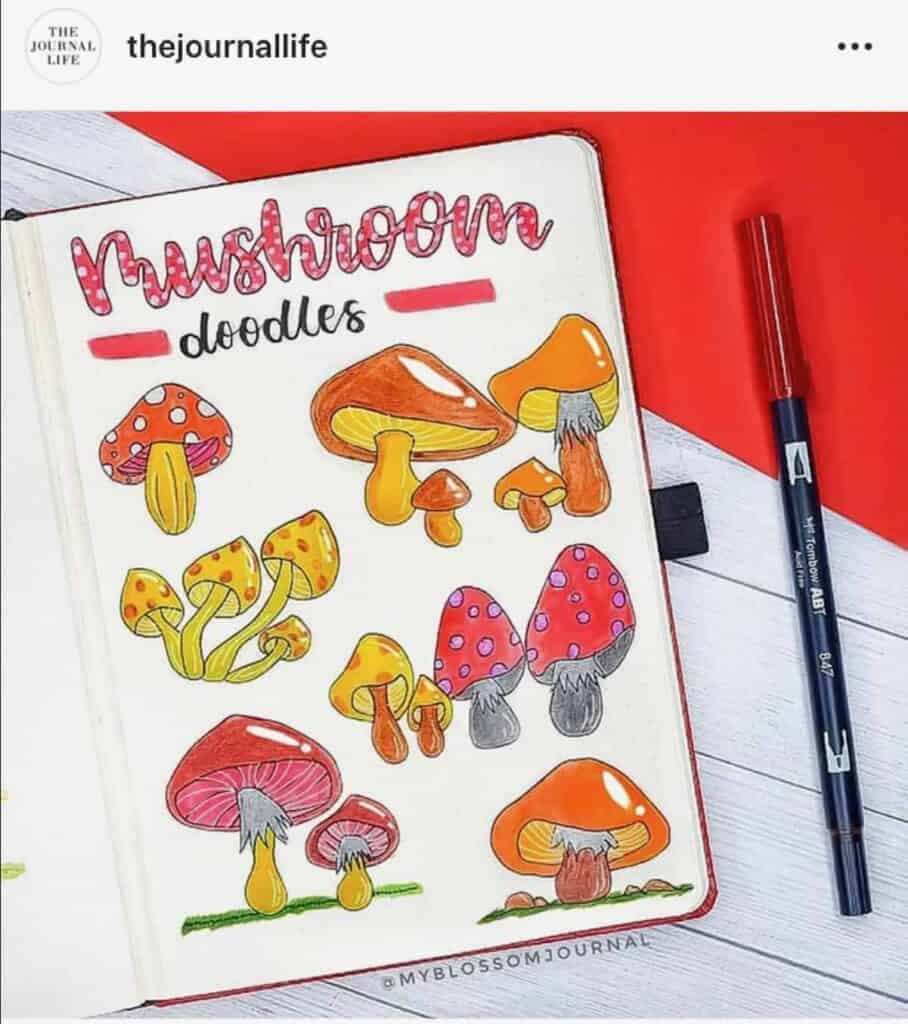 Our Source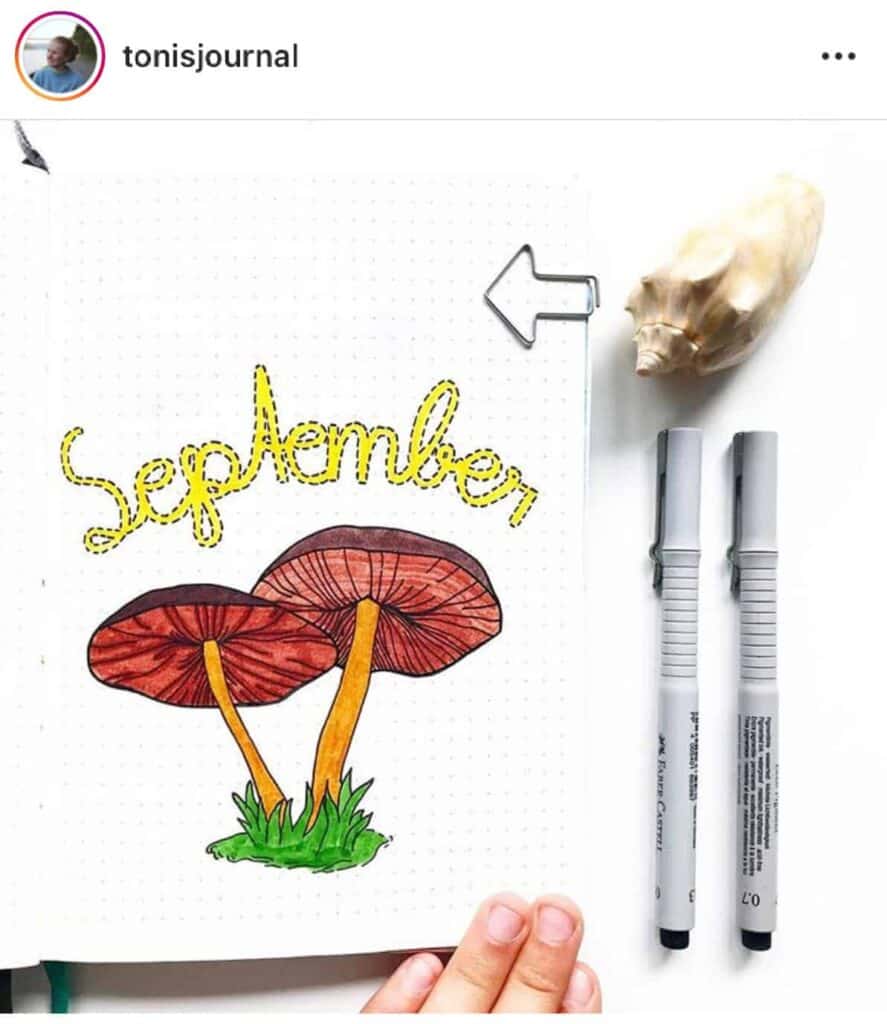 The Source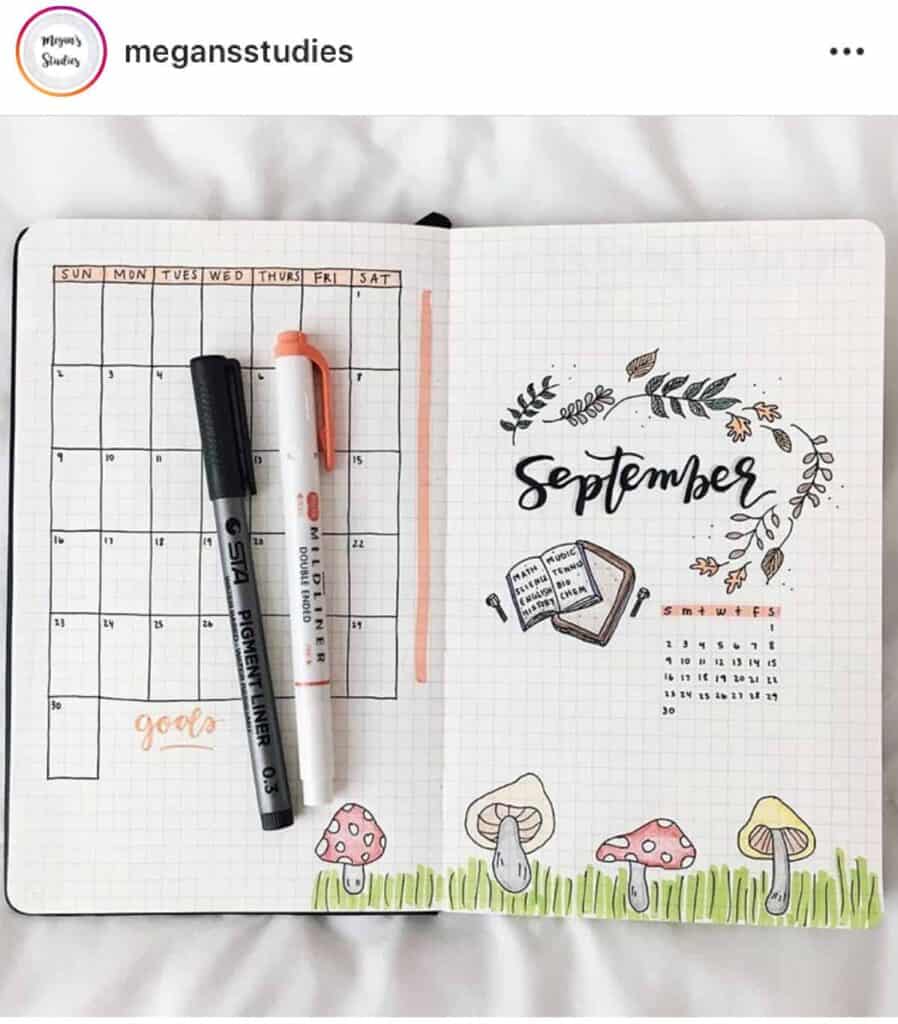 Our Source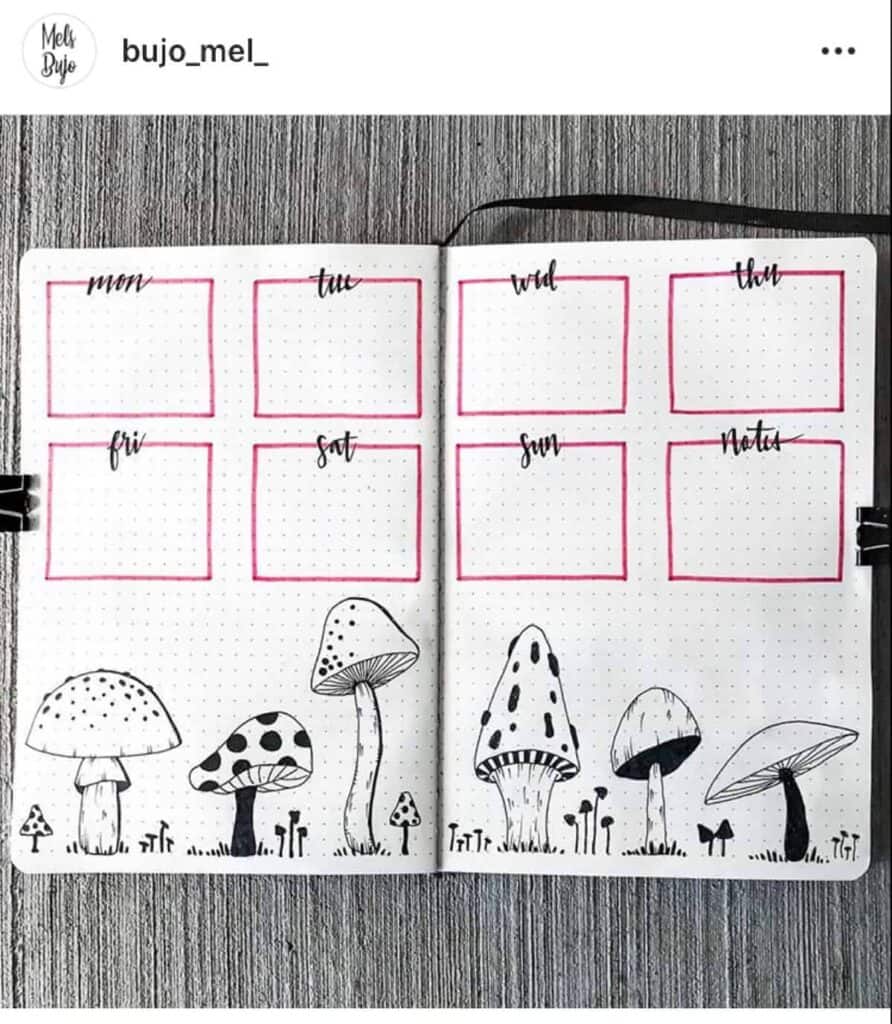 The Source
It's time to grow mushrooms in your pages!
Don't you just love these mushroom bullet journal designs? Some BuJo enthusiasts settle for flowers and stars, why not go for mushroom-inspired pages? It's a unique & fun desisgn you will love to create all year round!