We believe in websites, not just 'social'. We want your site to be the little corner of the internet you own. Every design is focused on supporting the critical purpose of your business.
Features that support customer experience.

We have premium user access to over 85 million images from Getty Images, Adobe Images, 500PX, and open sourced collections from high-quality editorial photos, breaking news sites, and major live events. Your site will detect and select the appropriate image size to load for every device and screen – including devices with 4k, 5k, and retina.


Each design is built with all the 'stuff' the big dedicated web guy says he would do. Pages, blogs, footers, sidebars, menus, social integrations, forms, databases, buttons, newsletters, video, audio, and more. Yet it's just as easy as the 'point and click DIY' services. Our solution is found in the middle. Humans using the best technologies to get the quality you didn't want to afford in the time you were told you couldn't get.


Digital and shippable goods, service packages, reservation deposits, or nearly anything that can be purchased online can be integrated into your site's design. Your site will be pre-setup to support e-commerce and you automatically applied for our merchant service: 11Financial.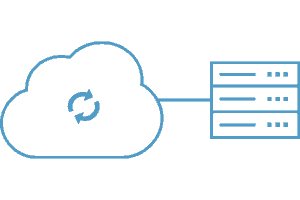 Every annual account receives a custom domain. We find, register, and point it at your hosting. Reliable and scalable cloud infrastructure, less downtime, and registered in your name, so you never feel held hostage to what is rightfully yours.



Created with modern browsers and mobile devices in mind. We use the latest HTML, WordPress, CSS and Javascript techniques along with specific platforms such as SquareSpace, Stripe, Amazon AWS, Google App Engine, and more.



Rest easy knowing real people are ready to help you with a 72 hour turn around on basic edits. Our team understands digital marketing and thinks of every site as the end designation your customer will experience.
We only use the best.


Live form submissions save to Google Drive, Google Docs, Google Sheets, Dropbox ,and or to your email. Updated in real-time. Text
notifications can be activated to keep you or anyone in your company on their toes. Export your data to CSV format without having to interact with an IT specialist.
Contact us now to see if we can help you.