We may earn money or products from the companies mentioned in this post.
One of the best parts of creating and maintaining a bullet journal is the decorating process. I just love decorating mine and incorporating my personal style on every page. Customization is the key to beautiful bullet journal spreads! But, for me, to come up with a really remarkable one, you need to focus on one important element–bullet journal headers!
Titles are everything. Don't worry, you don't need to be a super talented artist with brilliant drawing skills to make pretty headers. Read on for easy, amazing bullet journal header ideas!
What exactly are bullet journal headers?
Basically, bullet journal headers are the titles and banners that we put on every page. These are made by making bigger doodles, frames and letterings. It is the icing on the cake that is your bullet journal spread. 
You are probably thinking of leveling up your bullet journal header game right now! If yes, then it's time to gather the best bullet journal supplies for an exciting designing journey ahead!
The best bullet journal supplies for the best design experience.
✅ This journal stencil planner set that you can use not just for your bullet journal, but also for handmade family holiday cards, greeting cards and letters.
✅ This bullet journal notebook that is 24% heavier compared to other journal brands.
✅  This card ink pen set can help you make beautiful letterings and line widths.
✅ These fine tip pens will change the way you approach drawing in your bullet journal.  I adore them and I can't live without them.
✅ These ball pens are loved by many bullet journalist friends because of its great for creating flowy strokes. 
✅ This highlighter pen set is a top choice for those who love bullet journaling. 
✅ These washable markers are perfect for writing, coloring and drawing.
✅ These washi tapes have wonderful, unique patterns.
✅ These set of pens are designed for every person who loves calligraphy, drawing, and art therapy. 
✅ This graphite paper will save you tons of time by capturing each detail in your original design smoothly. 
✅ These bullet journal stickers will look beautiful for almost every kind of spread imaginable. 
✅  These watercolor brush pens offer good colors for blending and shading bigger areas.
✅  These sticky notes will help you remember important activities and dates. 
There really is no need to create fancy bullet journal headers. If you want, you can settle for a simple yet attention-grabbing vibe.
What's not necessary here are "fancy" headers that take so long to create. You can just go for a simple, minimalist vibe. This is the reason why I want to share with you these bullet journal header ideas that you can turn to each time you need design inspirations.
These amazing Bullet Journal Headers will look good on your trackers!
Write letters on little pink balloons. 
The Source
Explore different colors. February is not all about red hearts!
Our Source
There is a bullet journal header for every season.
The Source
Our Source
Minimalist header ideas are simple yet captivating. 
The Source
The Source
The Source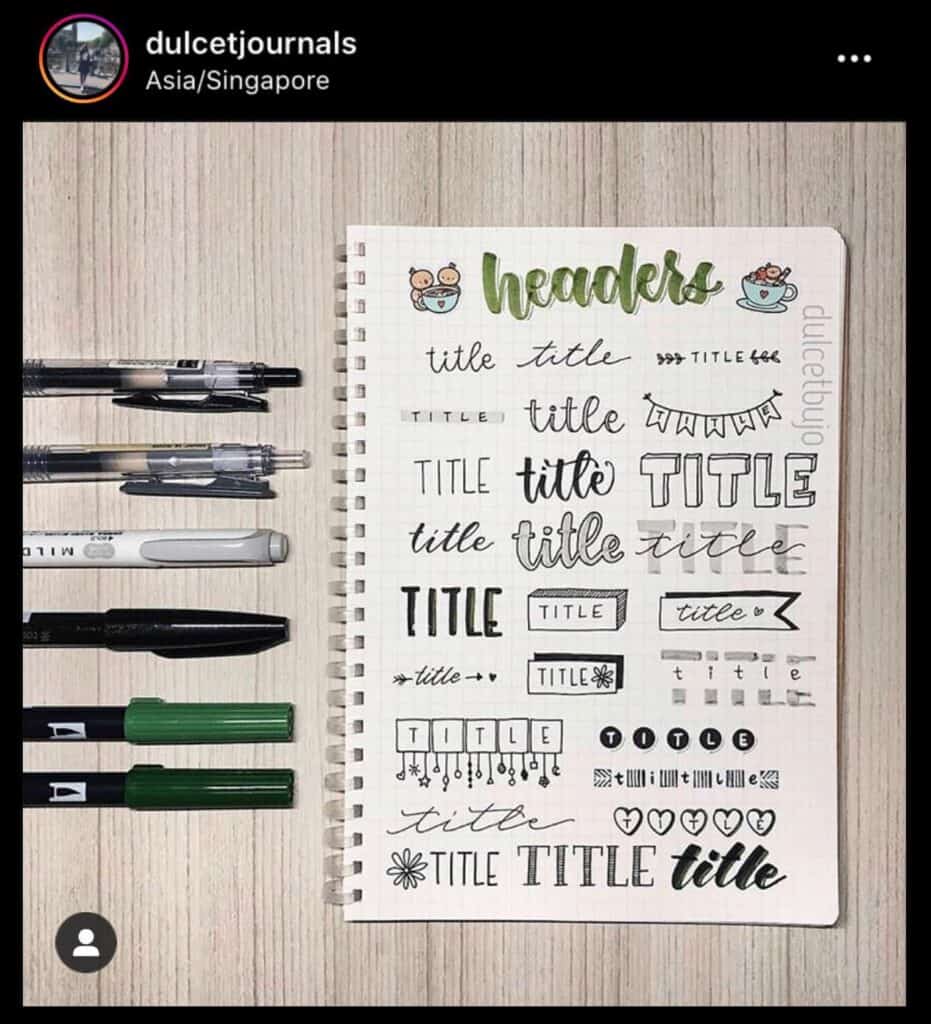 Our Source
Note all of your bullet journal header ideas the cutest way possible!
Our Source
Colorful letterings that will remind you of the sweetest cotton candy cake!
The Source
Make the perfect bullet journal headers for your monthly trackers.
Our Source
Our Source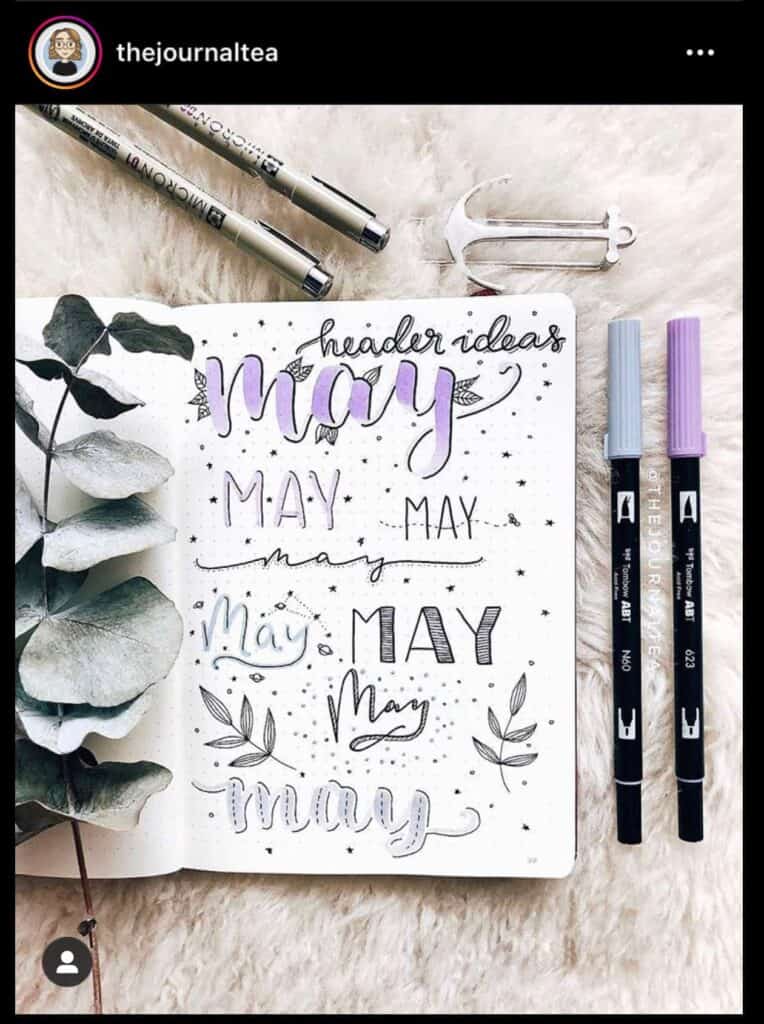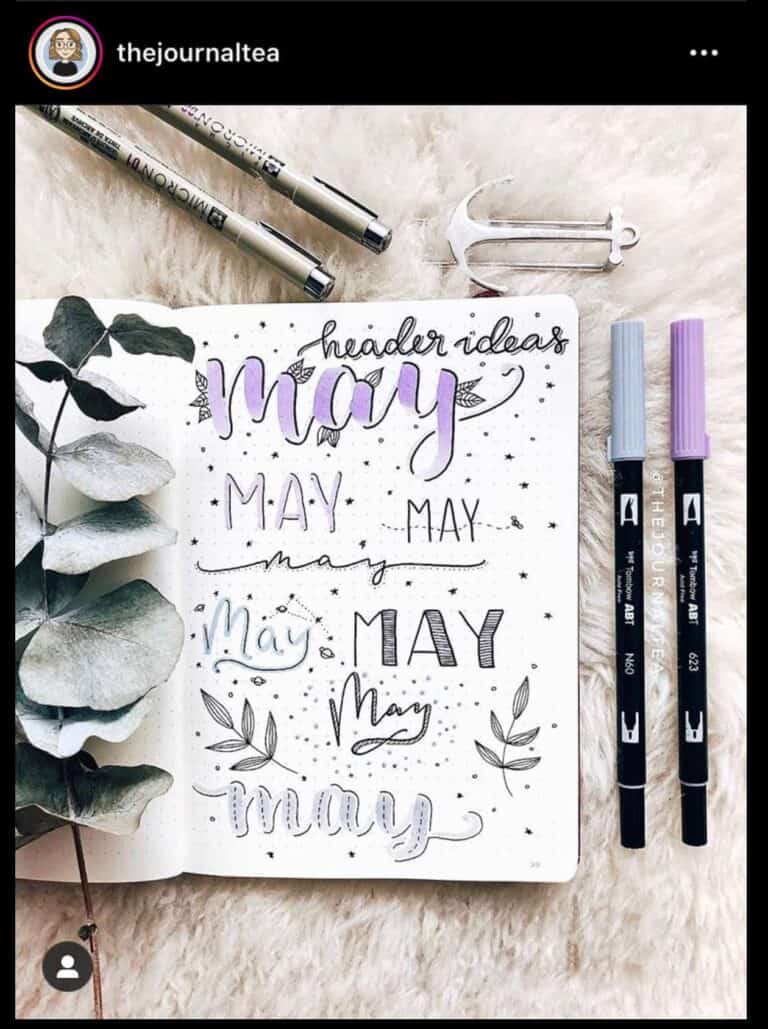 The Source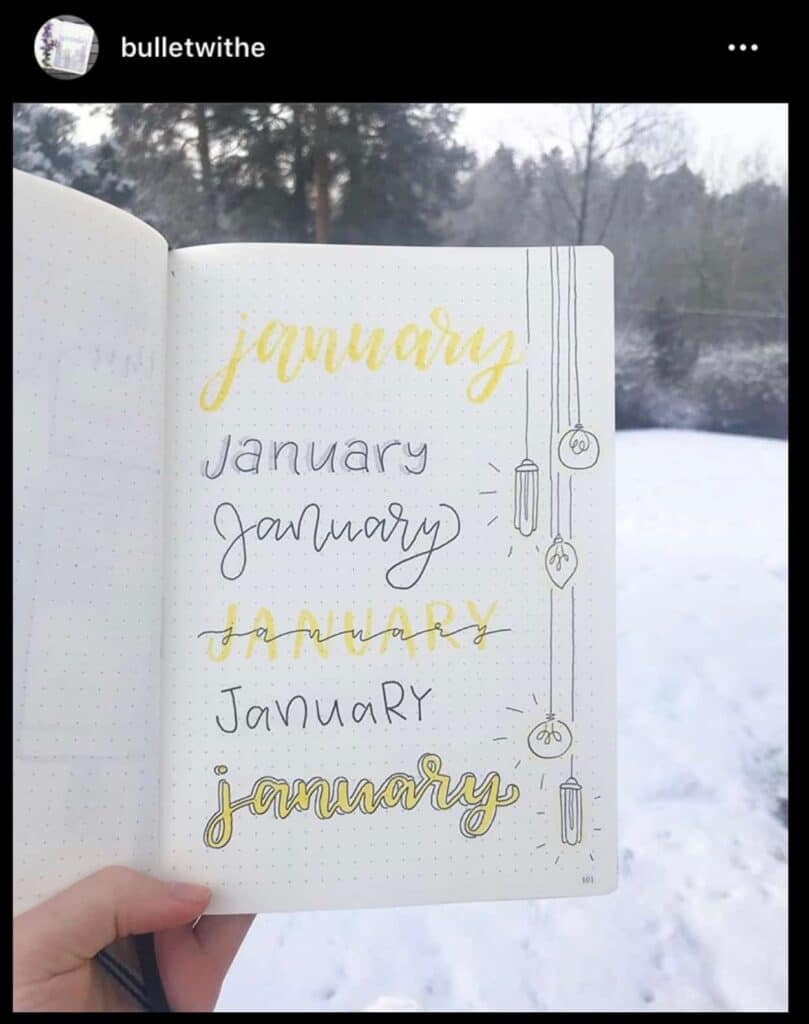 Our Source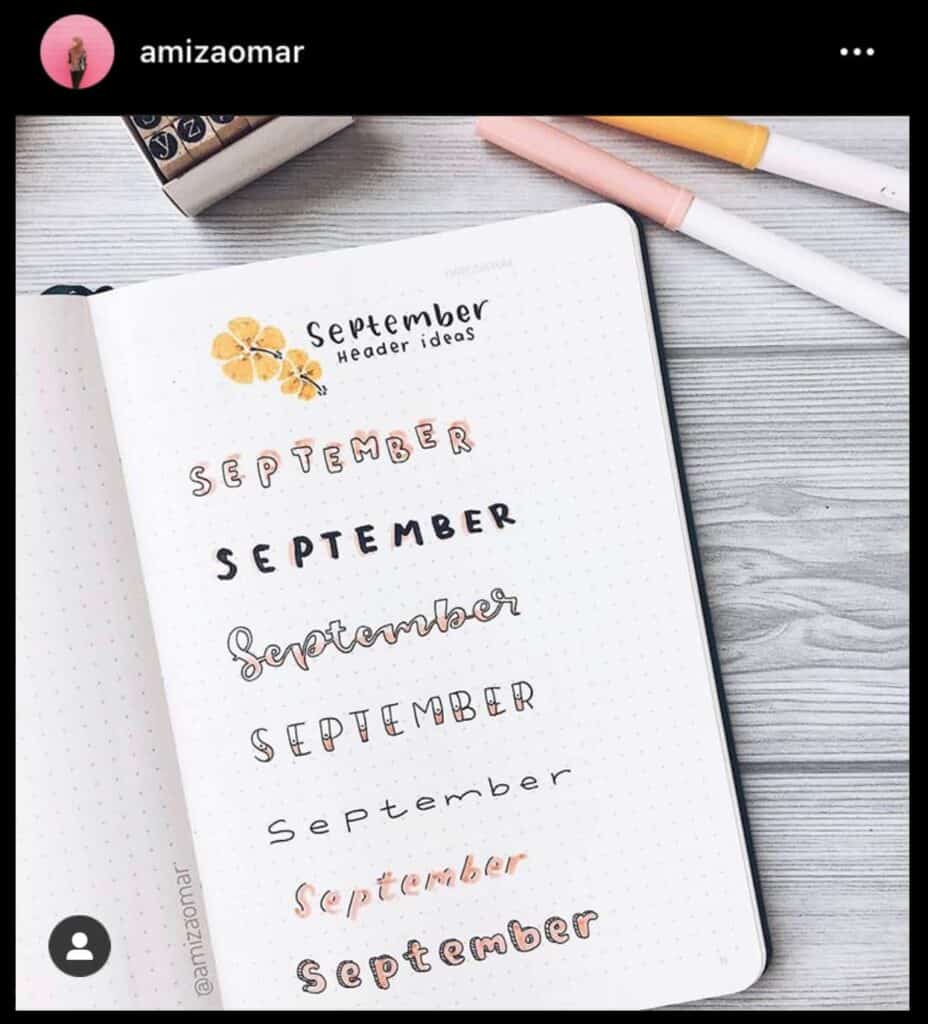 The Source
Making colorful bullet journal headers can encourage you to be more productive.

The Source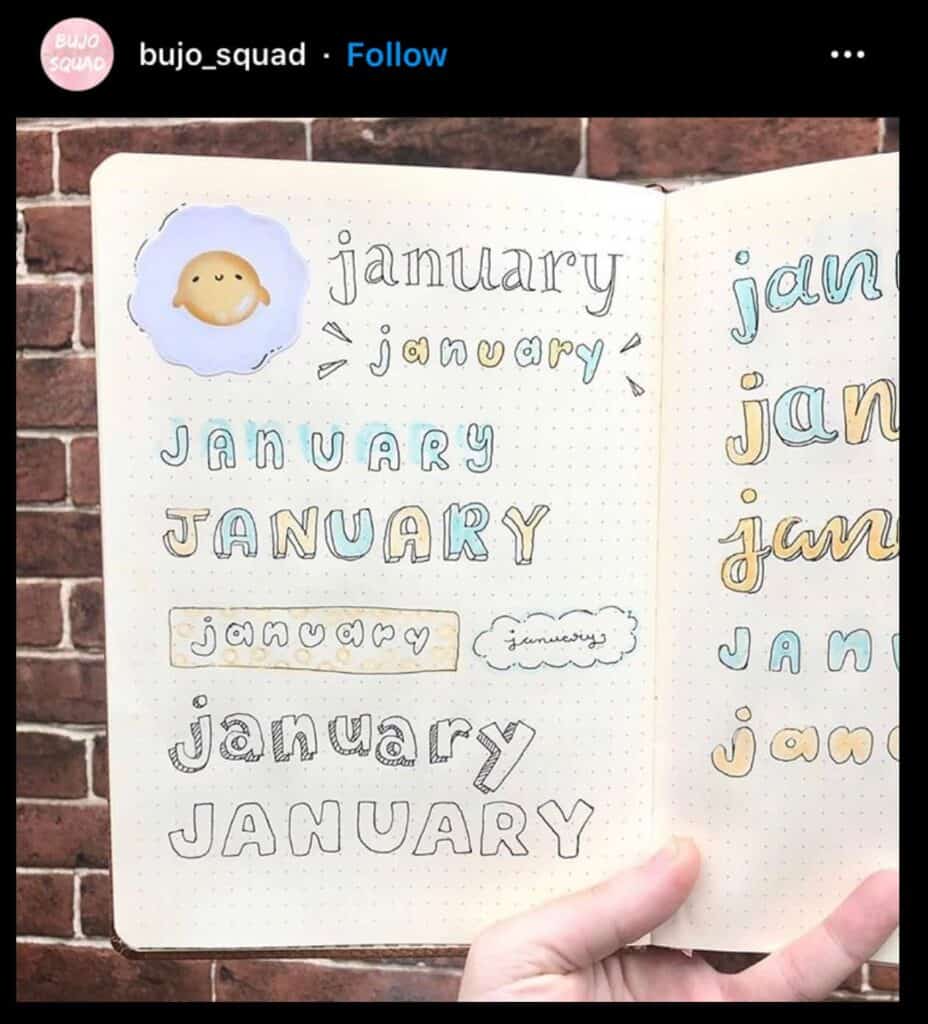 Our Source
The Source
Why not recreate some of these date headers?! 
Our Source
Use the color pink for a charming, cute and romantic vibe.
The Source
Our Source
The Source
The best bullet journal letterings for your weekly trackers.
Use these bullet journal header and title ideas in making your movie and TV show trackers. 
AWeber Sign Up Form authentication failed. Please verify the settings to continue to use AWeber Sign Up Form.