We may earn money or products from the companies mentioned in this post.
Instagram is a powerful digital marketing tool that can expand your business' engagement and overall online visibility. With just a powerful strategy and creativity, you can increase your organic reach and connect with thousands of potential clients.
Being active on Instagram and making the most out of its many features is an investment for many business owners. Producing a single visually appealing grid post, story, and reel can take hours! It's a highly visual site, so expect that people in this social media platform won'tt pause for several minutes to read extra-long captions and BORING content. 
To effectively capture the attention of your target audience, create captivating, attention-grabbing, and interactive content. If not, they'll look the other way in a heartbeat. Don't send them to your competitors! You may be new on Instagram, but it's possible to create and implement a content marketing strategy that appeals to your would-be clients. 
Instagram for Business: Instagram Best Practices You Should Know
Instagram is home to approximately a billion monthly active users. It's undoubtedly the place for several entrepreneurs who want to showcase business-related content. If you're a coach, affiliate marketer, or business owner from another industry, use Instagram to promote your products and services. Be prepared for a fun social media routine that will nurture your patience and creativity. 
So, how do you start? First, get to know your target client. How old are they? What are their interests? Where are they located? Once you have figured out who you want to market to, plan how you're going to fix their pain points. For example, if you're marketing towards women entrepreneurs, think about how you can solve their big problems and give them a quick transformation. 
Now, here comes the exciting part. Upload great content and follow certain best practices to grow your audience. Think of these best practices as a language, helping you establish a strong connection between you and your target clients. 
Instagram Best Practices You Must Know
1. Use trending, relevant hashtags
Add hashtags to every piece of feed content. Now, many businesses make the mistake of including generic hashtags. Of course, generic hashtags can be relevant, too, so that's not wrong, but your content will be harder to discover since you're competing with millions of others.  My suggestion is head over to my feed and watch my video on my secret Instagram hashtag strategy. 
To know which hashtags to add to your post, check industry-specific hashtags and the latest trends related to the nature of your business. In addition to those, come up with branded hashtags depending on your running campaigns. You can only use up to 30 in a feed post. Although I typically recommend around 10. So make the most out of it!
2. Share user-generated content
User-generated content (UGC) is brand-specific content made by clients on social media sites and other digital platforms. It may come in the form of a review, video, image, podcast, or other forms of media. It's authentic content shared by people to let their friends, family, and followers know that they enjoyed a product or service and should avail of it. Brands and businesses share UGC to increase conversions and engagement. 
When you share UGC, your clients themselves do the marketing for your business. Your first step here is to start a user-generated content campaign. Encourage your clients to share their thoughts about your brand. Then, create a new specific campaign hashtag. This is a fantastic addition to your Instagram feed (and Stories!). It's like a wall full of happy, satisfied clients!
3. Consistently use your brand's color palette
Brand colors matter. Thus, if you want your brand to become more recognizable, use your colors consistently, not just on Instagram but also on your website, newsletter, and other social networking sites. For some, this is easier said than done. Purple may be your favorite color, but don't use it if it has zero connection to your business. 
If you still haven't decided on your brand colors and other details regarding your brand identity, work backward and look for inspiration. Contemplate your own unique brand story and business purpose. Then, decide on a color that fits perfectly. 
4. Write captions that encourage people to take action
Step up your caption game. If you're offering huge discounts and promos, place that announcement at the start of the caption. You can also incorporate pop culture references. That way, you can keep them reading until the end. Always ask questions and make powerful statements to improve engagement. 
Don't forget to use hashtags in every Instagram post, whether on the feed, IGTV, or reels. Get your audience interested all the time. Instagram is all about visuals, but that doesn't mean that captions are ineffective! Start strong and finish with a call-to-action statement. 
5. Add Stickers and GIFs
Instagram Stories come with several features to make each content pretty and compelling. Stickers are probably some of the coolest elements that we can use to spread awareness about our brands. There are music stickers, question stickers, quiz stickers, emoji stickers, hashtags stickers, and regular stickers!
Whatever your business is, there are sets of stickers that can help make your story more engaging in the eyes of your potential clients. Don't just use random stickers and GIFs, though. In the end, stick to those that match your brand perfectly.
6. Run a poll or a quiz
Running a poll opens tons of opportunities to boost engagement. Asking questions makes it easy for you to know what's on your audience's mind and what types of packages they are looking for. Through their answers, you can discover new pain points and develop new offerings that can help them solve them. 
Instagram polls and quizzes are modern-day surveys, complete with awesome stickers and emojis. The best thing about Instagram polls? They are no longer just plain yes or no queries. You can customize the two responses and choose an attention-grabbing background.   I run polls at least 5 days a week & people love engaging on them!
7. Post sneak peaks of new packages
Promotional content never gets old. Use Instagram Stories as an avenue to introduce new packages, products, and services. For instance, if you just released a new social media blueprint, make an Instagram Story about it!
Tell your audience about the story behind it and how you came up with the idea. You can also share positive feedback from a client – an example of user-generated content via Stories. These things disappear in 24 hours, but you can easily add them in the highlights section of your profile. 
8. Regularly schedule Instagram Live Sessions
Thinking of starting an Instagram Live series? Many influencers and business owners choose to do question and answer sessions as a tactic to learn more about their followers and potential clients. It's also a way of showing them that you're approachable and you care about what they think.  Heck I do Instagram lives at least 3 times a week.
Whatever it is you're talking about, let your personality shine through. Make it a great discussion by sharing more about your life experiences and how you manage to conquer business challenges. Don't forget to save the video and promote it on other social media platforms. 
9. End your videos with a CTA
When you create videos for Instagram for a live session or a short clip to be uploaded in your feed, end with a powerful call-to-action statement. CTAs are not only important in landing pages. These are essentials even in social networking sites, as it encourages viewers to take the next steps towards being clients.
Should they sign up for your newsletter? Do you want them to check out and buy your new package? Remind them to follow you on Facebook. A simple, fun CTA at the end of an Instagram video can positively impact your conversion rate.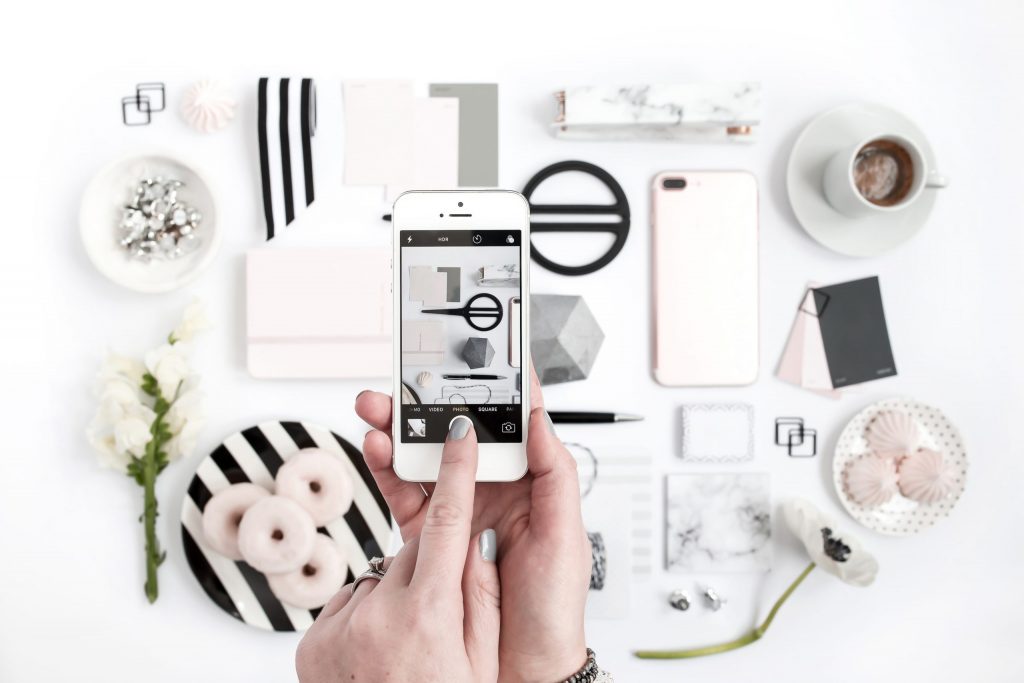 10. Storyboard your concept before shooting your Instagram Reel
Planning social media content is serious business. Without any solid plan, things may not work out as expected. Instagram Reels are vertical short-form videos, around 60 seconds in length. These clips may be short, but you wouldn't capture your audience's attention effectively without an outline, script, or storyboard. 
Unlike Instagram Stories, these don't vanish in 24 hours and are featured permanently on profiles. Before you shoot your business reel, think about the elements that make more sense for your brand. Are there any new offerings that you would love to highlight? Look at visuals you can gain inspiration from. Then, determine the key scenes, the stickers you want to include, and the call to action in the end. 
Learn more about Instagram Reels! Click here.
11. Create Instagram contests to drive engagement
Instagram contests giveaways help build a stronger follower base and engagement. Everyone loves contests and the chances of winning something. So make it a part of your strategy. It nurtures authentic user engagement, helping more people familiarize themselves with your business. 
The most common methods of entering an Instagram contest are tagging a friend, leaving a comment, and liking a photo to gain entry. The tricky part? Setting clear rules and deciding on the prize. Instagram has its own contest rules to ensure that they are released from liabilities. Familiarize yourself with their guidelines and set simple and easy rules to follow. 
12. Respond to comments and questions
You invest a huge amount of time creating compelling content. Thus, when the much-awaited comments and direct messages start flying in, acknowledge and respond to them. In addition to answering feedback and inquiries in your posts, monitor indirect mentions outside of your own page. 
Participate in conversations about your business and the industry you're in. Don't hesitate to give recommendations. Make sure that you're always seen and heard. Tracking messages and mentions gets harder as your business grows, though. If you think it's time to hire a small team for social media support tasks, do it.
13. Post at the most strategic times
To increase engagement, share content when your audience is active. This is even more important for Instagram Lives and Stories, as these types of content help you interact with your viewers in real-time. The more you post at peak hours, the more you can interact with your current and target clients. 
A 2022 study that analyzed 35 million posts internationally shows that the best time to share grid content on Instagram is 6 AM. The best days, on the other hand, are Saturday and Sunday. Although each business caters to a unique audience, feel free to explore this schedule and make adjustments based on the results.
14. Use emojis
Emojis make captions even more engaging both for you and your readers. You may think that online businesses should consistently deliver a serious, professional tone. But nope! It all depends on your brand's voice and the image you want to portray. Emojis are lighthearted and fun. 
They are modern-day symbols used to communicate authentic emotions straight from the screen to your audience's minds and hearts. It's like reminding followers that they are not talking to a mere screen. You're a business owner who's always just a message away, ready to help them solve their problems. 
15. Stay up to date with the changes in the platform
Like any other social media platform, Instagram is continuously changing and improving. Once in a while, new updates and interface changes emerge. Stay up to date with the changes to make the most out of the features. You wouldn't want to miss any element that may contribute to your current strategy's success.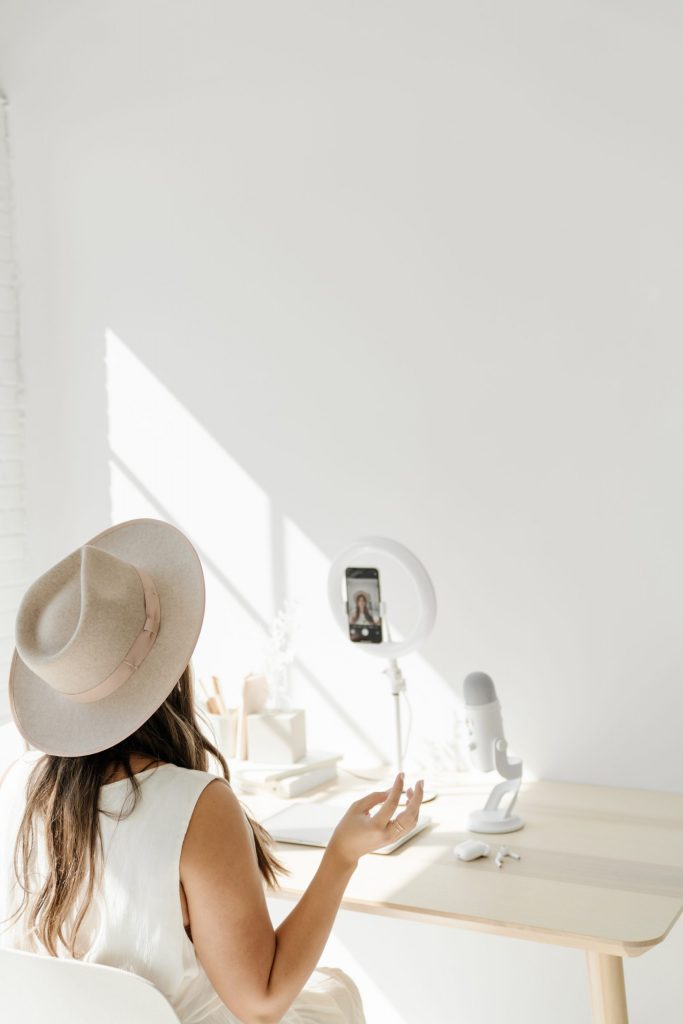 Focus on the key elements that help you improve analysis and the content creation process. Are there any new stickers that you can use for your new package launch? What about new Instagram tools that can track hashtag usage and engagement? Know what is working and what is not. 
The Key to Instagram Success: Consistency + Strategy
Following Instagram best practices is one thing. Being consistent is another. From your brand voice and content creation strategy to engagement and analytics, you must be consistent to gain traction and establish good communication with your audience. Through captivating Instagram content, show your current and would-be clients that you can change their lives for the better.
Want a personal Instagram Story Review then go here!