We may earn money or products from the companies mentioned in this post.
Organization is an essential part of a business strategy. To gain massive growth and revenue soon, you need to ensure that every aspect of your venture is organized. The challenge here is that you still don't have enough budget to hire hundreds of employees and automate everything. 
Most business owners start as a one-person team or with a few assistants. Some even need to divide their time between caring for their small children, managing the household, and running a small (and growing!) business. So instead of working harder, they abandon their plans to streamline every process and just let everything be. Unfortunately, that's not a good idea and can soon wreak havoc on their businesses.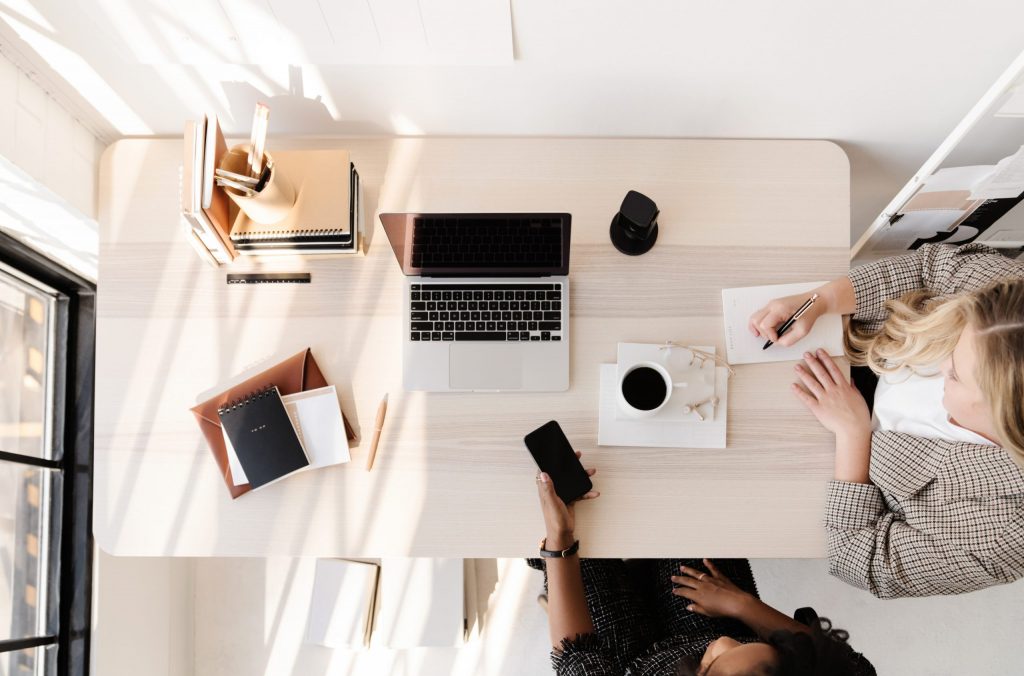 Start organizing your business today to gain several rewarding benefits. In this article, I'll share with you proven organizational strategies that can help your biz + productivity tools that you can use for more convenient work days!
Reasons to Organize Your Business
1. To save time
Juggling multiple tasks can get overwhelming. If you can, explore automation and check which parts of your routine can benefit from it. Automation is a clever strategy to get things done in less time. There are tools out there that you can use even without a massive budget. 
2. To simplify and accelerate communication
When most of the work is automated or already established, you wouldn't have difficulty communicating everything to your team. This is especially important if you're working with remote employees. Let's say you have a new virtual assistant. You can introduce the workflow to her by sending a series of links from Google Drive and Loom and queuing in a checklist in Trello. So convenient and easy to follow!
3. Reduces work-related stress
Even if it's at home, operating in an unorganized environment can make you feel stressed and overwhelmed. Imagine this. If you urgently need to find something, you still need to go through a lot of paperwork, making your desk even messier and chaotic. The sooner you organize your workflow, the sooner you can shift into a smoother, more productive routine. 
Start Organizing Your Business Today
There's nothing like a well-organized, growing business! As a business owner, you should learn how to make constant improvements and balance your time in the process. Here are good tips that can help you optimize your workflow.
1. Treat your business as an investment, not a hobby
Sure, you love what you're doing, and you enjoy all the extra income it gives you. But for it to prosper in the long run, you must consider it a real business and investment that can potentially give huge returns. It's not just a hobby. It generates money that can help you and your family become financially stable. This is a mindset thing that can turn your small business into a million-dollar empire.
2. Set up a comfy, pretty workstation 
Are you working from home? Then, you may want to put together a neat, well-organized workstation in a quiet part of your home. An extraordinary workstation is one of the keys to unlocking productivity! I know that, at some point, you will be tempted to work on your bed, but it's best to set a dedicated space far from distractions and stress. 
Your bed is super comfy, but you may end up associating your bedtime with your job, affecting your performance during work hours. If there's no extra room that you can convert as a mini office, a small table in the living room (with all your favorite decorations!) will do for now. Don't forget to clear out the pile of papers each time you sign off work!
3. Prepare a social media calendar 
Almost every business depends on social media to spread brand awareness and get clients in this age. The more active you are on your social media platforms, the wider the audience you can reach. Now, since you're managing several accounts, it's important to prepare everything ahead of time. Use a social media calendar to keep track of your social media visibility strategy. 
Make your life easier by using free social media scheduling tools like Later, Hootsuite, and Buffer. This way, you can keep your posting habits consistent. If your membership plan allows it, you can check analytics and look into aspects to improve. 
4. Improve your scheduling system
Frequent virtual meetings and calls can be overwhelming. To be more manageable, you need to figure out how to improve your scheduling system. For some, a paper planner does the job well. However, the constant adjustment of schedules can be a huge hassle. You wouldn't want to rewrite everything with a single rescheduling. When it comes to scheduling client calls and other online meetings, a digital planner like Google Calendar or Calendly is a better idea.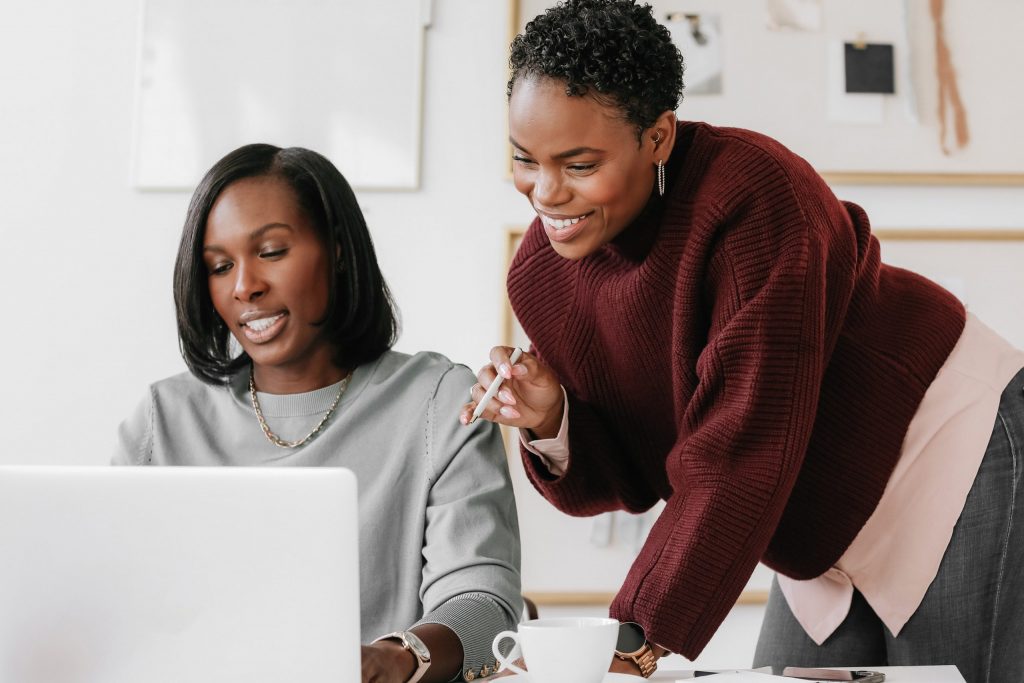 5. Organize your passwords
Is there anyone out there who memorizes their passwords?! Online business owners manage several social media accounts, websites, and other platforms. It's impossible to remember everything. This is where password managers come in. Use them to keep your passwords safe. 
You're probably wondering if these platforms are really secure. Well, yes! Password managers like 1Password have top security features that come in handy for corporations and small business owners alike. A lot safer than writing passwords on random sheets of paper. 
6. Track your time effectively
For business owners and freelancers, time is currency. And even if you don't work on a per-hour basis, it's still important to manage your time well. After all, investing too much time in work means spending less time with family. Aside from just manually writing down your hours and staring at the clock, why not use time management tools like Toggl and Hubstaff to monitor day-to-day work routine? 
Whether or not you are working with a team, you can use these tools to stay organized and manage your time wisely. 
7. Keep all documents in order
As much as we want to go 100% digital, physical documents still find their way on our desks from time to time. From receipt and invoices to contracts, keep everything organized in nice-looking, properly labeled storage spaces. From time to time, go through them and get rid of the ones you no longer need. 
Look for an intuitive system that works for you. You wouldn't want to spend hours looking for a small piece of paper. 
8. Organize your digital files
I'm sure many online business owners out there have tons of files scattered on their email, cloud, and hard drives. Sure, for now, you find what you need, but soon, it might take hours before you find a single document. Find your digital files faster by using a digital filing system. 
Depending on the folders you have to organize, it may take around a week to cover everything. I suggest starting with the most important ones, including the email you use for work. Then, develop a new system as new emails and documents come in. Don't let all the work pile up if you don't want to sift through everything repeatedly. Instead, respond to emails immediately and put the files in the appropriate folders. 
9. Take the time to reach out to current and potential clients
Building and maintaining relationships is always a top priority. So no matter how busy you are, dedicate some time each day to reach out to current clients and prospects and provide client support. This is not only about responding to messages! We reach out to clients in many ways, from private chat messaging to content creation. 
There are also email marketing, social media, SEO, and consistent website changes. Some entrepreneurs work on this aspect of the job personally. Others ask for help from some members of their team. I say learn how to be flexible and at the same time delegate tasks. If 100% automation is not yet possible in your biz, get the help you need from the most dedicated team members. 
10. Create a to-do list for the next day
Before turning in for the night, make a list of the tasks you need to do at the end of the day. Doing this will help you feel relaxed if you're feeling down because you concluded the day without finishing certain tasks. Look, it's okay to rest for a while after many hours of work. As long as you note the things that should be done, you're good. 
Sometimes, we need to adjust our to-do lists and move pressing tasks to the following workday. Keep in mind that you're not delaying things by doing this! You're simply giving yourself a fresh start – a way to stay motivated and focused. So when you wake up, no need to spend an hour figuring out how to start your day.
11. Take down notes all the time 
Brilliant ideas come in the strangest of times. Just write them down and turn them into reality when you are ready. Don't expect yourself to remember every thought that comes to you during the busiest days. Instead, get a small notebook (bring it everywhere you go!) or use a note-taking app to list down thoughts and ideas. 
Here's a tip. Have a separate notebook or digital notes page for work and personal ideas. After all, you're not just a business owner. You're also a creative person who manages a household and needs to remember several things. 
12. Consistently track your business finances
Monitor your business finances consistently from day one. This is not easy, especially for those who just started their businesses, but this is one of the most crucial things to focus on! Continuously remind yourself that you're here not only to have fun and help people. This business must generate income and soon help you gain financial stability. That's the long-term goal that you'll only meet if you treat your business, a business! 
 Open a separate bank account for your business initiatives. Monitor everything through a reliable online system that links your bank account. This way, you can track your finances wherever you are. I also do this with my personal finances, making the budgeting process more manageable. Whatever you do to organize your business, you can also apply it to your personal routine!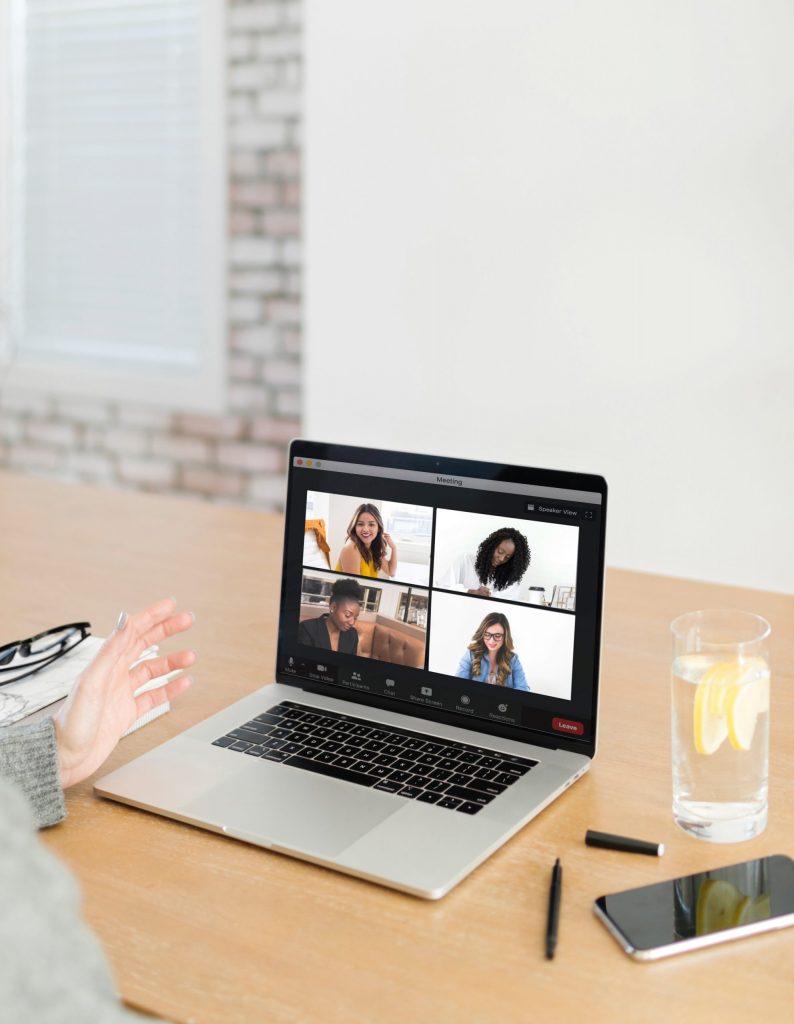 Say Goodbye to a Crazy WorkDay: Explore These Tools for More Productivity
Running a business conveniently means investing in apps that streamline your work performance. And there really is no point in detaching from the online world and everything technology to focus on your business. When it comes to organizing work-related matters, technology is your best friend! Below are some of the most convenient and easy-to-use tools you can use to improve your work. 
1. Slack
Big team? No problem. Slack is a chat app offering a new, dependable way to communicate with your team. It has an easy-to-navigate interface, allowing users to share files, find messages and create different channels to talk to various people. 
2. Evernote
Evernote is one of the most popular productivity tools out there, helping people take down notes, create to-do lists and archive important ideas. You can also give access to your team and find your notes faster by adding tags! 
3. Google Drive
Google Drive is the best platform for document storage, sharing, and collaboration. You can enjoy 15 GB of storage with a free plan and use work essentials like Slides, Sheets, and Docs. These documents can be shared with as many as 200 email addresses, so it's a fantastic option for growing businesses! 
4. Zoom
Zoom has always been a powerhouse video conferencing tool (yes, even before the pandemic!), and you can always depend on this app to talk to your clients or team. In addition, it's complete with screen sharing and other collaboration features that make virtual work more manageable. 
5. Microsoft OneNote
Just like Evernote, Microsoft OneNote is a note-taking app where you can make digital notebooks and take impromptu notes and doodles. You can also add audio files, video, and images, then access them wherever you are. 
6. PayPal
PayPal can support your business in many ways, from being a payroll platform to an avenue to pay for subscriptions. This can also serve as a payment option for clients. Make it easy for them to pay you! What's amazing about PayPal is that there are no monthly maintenance payments and that it can be easily integrated into eCommerce websites. 
7. MailChimp
MailChimp is a massive help for entrepreneurs who are just starting to step up their email marketing game. There are several newsletter templates to choose from! Even if you're no graphic designer, you won't have difficulty using this. There's a drag-and-drop feature that allows users to quickly rework the designs. 
8. Meetup
Meeting new people and mounting networking events have never been easier. Aside from using Facebook Groups, use meetup to find local events that match your niche. Attendees can always use it for free. However, if you want to host a group, a monthly fee of $5 is required. 
9. Google Analytics
Google Analytics is the best platform for monitoring and analyzing website information. It offers real-time analytics, social analytics, and other valuable features, helping business owners better understand the behaviors of their website audiences. 
10. Sprout Social
Sprout Social is a social media marketing management tool designed to help entrepreneurs and individuals to grow their social media visibility. From scheduling and publishing to analytics and data intelligence, you can depend on this tool for a more efficient way to improve your social media initiatives.
11. Canva
You probably don't have that much budget yet to hire an experienced graphic designer. But, you'll get there soon! So, for now, let me introduce you to Canva, a powerhouse content creation tool that you can use to create amazing content even without design experience. You'll love all the ready-to-use templates, fonts, photos, and other graphic design elements. 
12. Google Keyword Planner
Google Keyword Planner is Google's robust keyword database built to help advertisers look for the right keywords for the campaigns. The best thing it? It can be used for free, whether you just want to optimize your new blog post or for your active ad campaigns.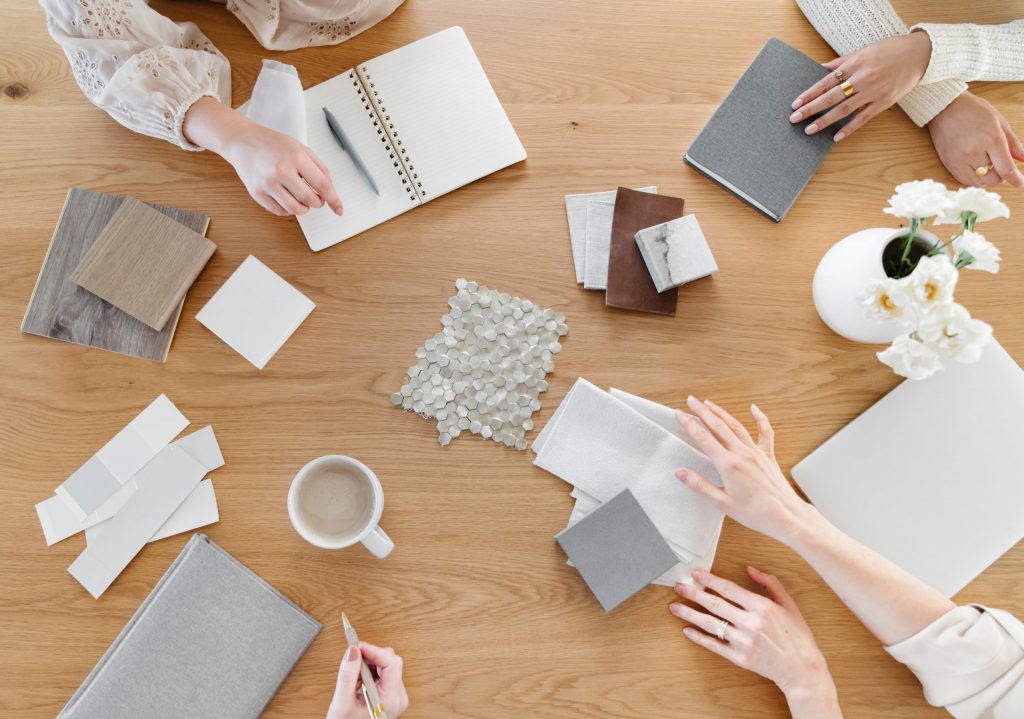 13. Shopify
Shopify is the place to be if you want to sell digital products like ebooks and printables. It has thousands of features that can help you customize a simple store and start earning the moment it goes live. Just don't forget to optimize your store for search engines and mobile use. 
14. Microsoft Whiteboard
Microsoft Whiteboard is another excellent tool for collaboration, helping teams from all over participate in brainstorming and coaching sessions. Consider it a digital canvas where everyone can write or sketch their ideas. This tool makes it easy to collaborate on designs and express your thoughts!
Business Organization Strategy: The Key to Long-Term Success
For successful business owners, organization comes as second nature. If you haven't developed that habit yet, it's time to help yourself get used to an organized routine. Let's face the truth. A disorganized business won't go that far. Organization is a big deal, as it helps business owners develop coordination, become more responsible and use their resources properly. You can also free up several hours, allowing you to focus on more important things that can drive your brand to greater success.