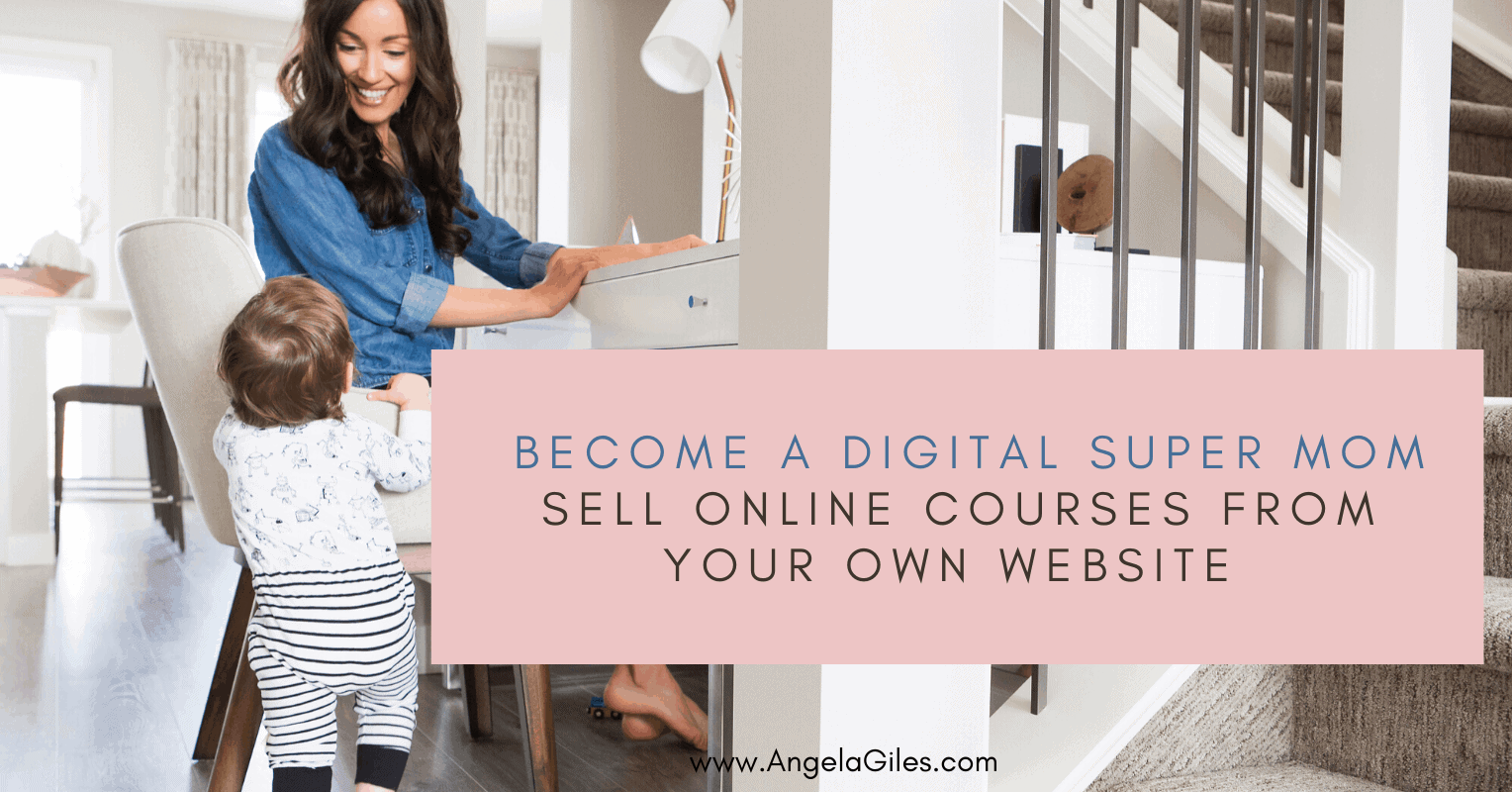 Become a Digital Super Mom: Sell Online Courses From Your Own Website
We may earn money or products from the companies mentioned in this post.
So many mothers are now looking at ways to make that little extra bit of cash whilst they are raising their kids. Now people can come up with some great ideas, but the truth is a great idea doesn't always make things easy for you. If you are planning on starting your own business then you need to be prepared to work hard at it. Becoming independent and creating your own business is one of the biggest goals that mothers (or anyone really) are keen to achieve, but you have to do everything properly. For starters, you need to make sure that you get a registered office address, you then need to make sure that you get a business that will is achievable – what is your business idea, how will you achieve it? Perhaps you just want to work from home though, and make your money online? Have you been looking at things like this Work at Home Secrets & Scams Review trying to see what the best option for you is? As a mother, I know that it's not easy to run a business and tend to your family. We are always preoccupied with chasing after our kids, work around the house, and with other family matters. Maybe you're thinking that it's totally impossible to be a stay-at-home mom and at the same time earn money through an online business. Well, I have good news for you. As you can see on geld-online-blog.de, it can be done. Here's a golden idea–you can create, and sell online courses from your own website. And I'm going to walk you through exactly how to do that.
How to be a digital supermom? Sell online courses from your own website!
Motherhood is a rewarding experience, though sometimes, it makes us feel torn and frustrated. Mommy duties can be overwhelming! Spending more time with the family is always on the top of our minds, but there is also the need to address financial matters. Imagine running around the house the entire day without a full-time paycheck. Yah that was me for a while and it's crazy!
Dedication to your family is one thing, but paying the bills without sacrificing everything is another. To all the moms out there who are struggling to earn extra income, I was once like you!
At one point in our family, I had quit a $97,000 a year Information Technology job in Corporate America to stay home with my two babies, age 2 & brand new. I was exhausted from working 13 hours a day and never seeing my children or husband. I thought the transition would be easy but after a few months of trying to live on my husband's salary of $32,000 a year – I knew I couldn't continue to just take care of my babies all day and not help bring in income.
So, I did what some of my friends were doing, I started a day-care. I was making around $1200 a month. It helped even though we were still bleeding financially. Although I loved watching my day-care kids, I was feeling antsy, we needed to make more money and I was bored.
So I started spending some time on the computer and I found that so many people were making a killing online selling various courses and products. I thought it might be a good idea but I wasn't completely sold yet. So instead, I decided to join an mlm company.
I tried to sign up everyone, I knew into my new mlm venture. I even bugged my mail lady about it. But I wasn't having much luck. So one night, I decided to spend our last $57 we had in savings on fliers to advertise my mlm.
Little did I know that that would change my life forever.
I got up at 5 am early on a Saturday morning and went out with my friend to drop off fliers in the nice part of town. When, I came home around 7 am and I went back to bed. The thing, I remember was being in that state of almost asleep, and I heard a loud bang.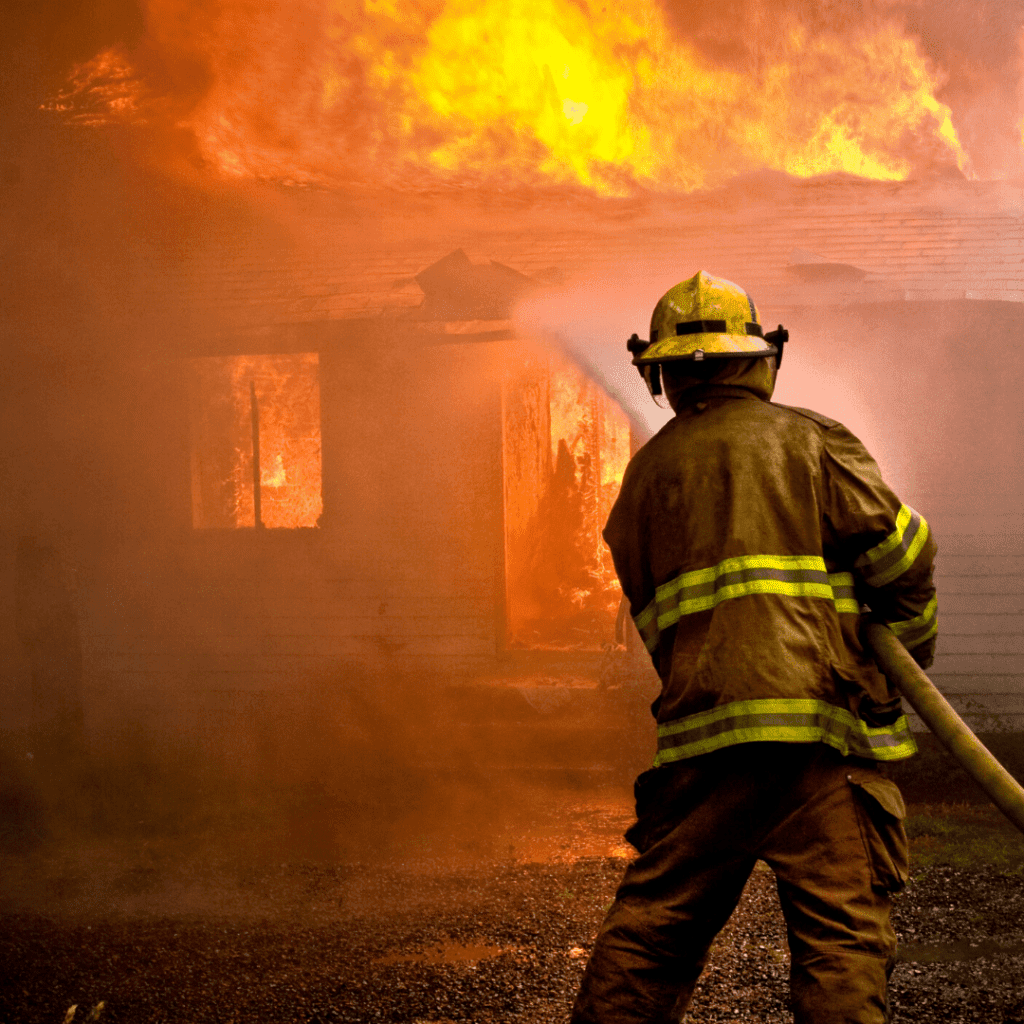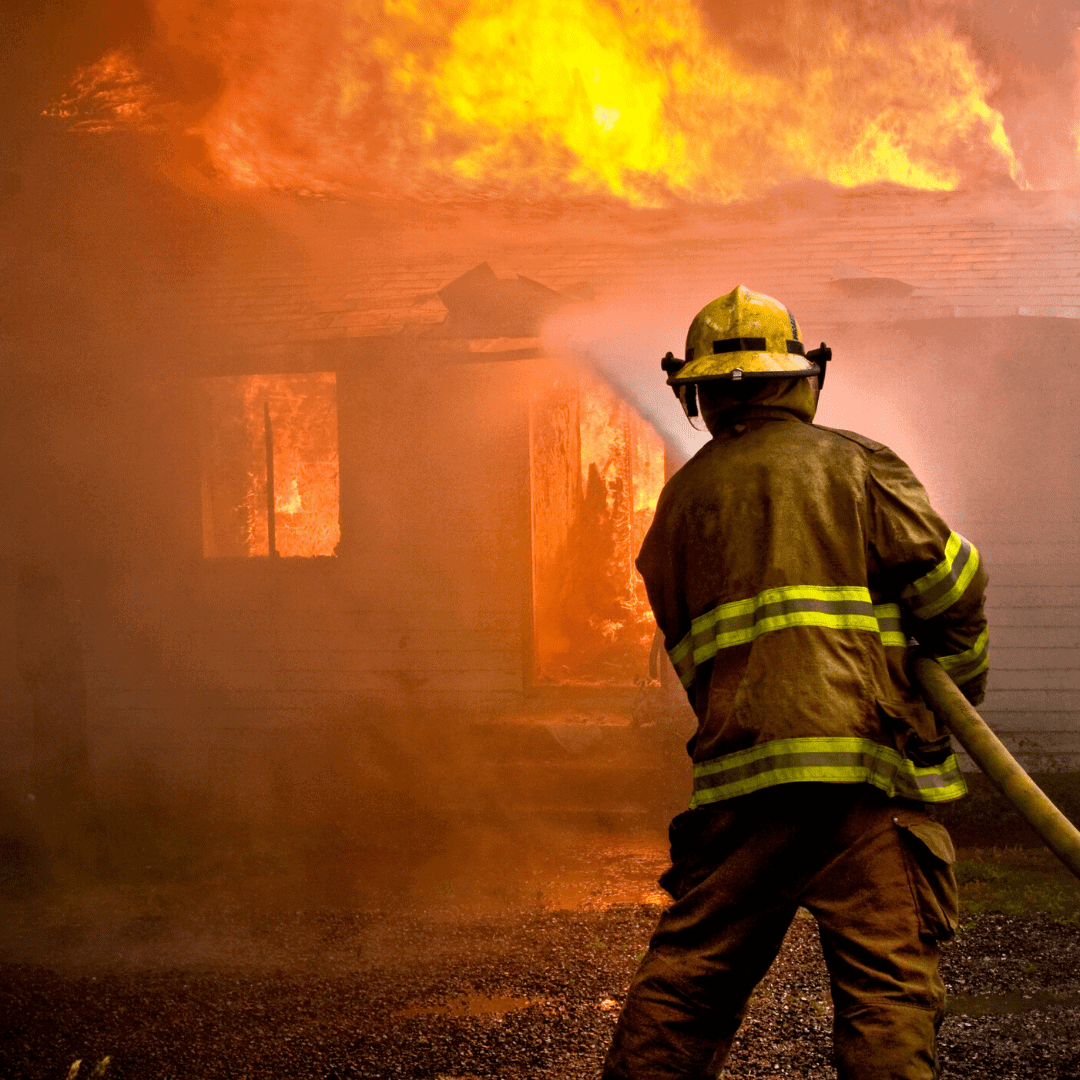 I woke up, jumped out of bed, ran downstairs and saw that our garage was on fire. I yelled at my husband to go outside and check it out. And I went and got my babies out of their room and ran out in the backyard.
I remember thinking, I should have spent that last $57 on new underwear. You see I was wearing holy underwear with a ratty old teeshirt out in my backyard with the babies.
I was yelling like a banchee at my husband to be careful – I am sure the neighbors 2 blocks away thought there was a domestic dispute going on. Then firemen showed up and put a big ladder over the backyard so we could climb over the fence into the neighbors back yard.
I was horrified and mortified. The fireman and all my many neighbors got to see my granny panties that were full of holes.
At that minute I knew life had to change.
So I put on my thinking cap and got super resourceful! It was summer-time. I moved all my little kids into one room and hired a live-in nanny to stay with us for the summer. She helped me take care of my kids and the daycare kids. I paid her out of the salary from the daycare.
I had one of those big old thick computers and a ratty old desk in my laundry. And believe it or not, I spent 4 months in that laundry room during the summer learning how to generate leads online. My break-through came when I learned how to generate cheap leads on eBay – after spending over $23,000 on credit cards and from our savings on various scams online.
It was a steep and costly learning curve.
From there I learned how to generate more cheap and free leads online. I wrote an ebook and sold it for $37 over and over again. Then I discovered how to use Facebook to generate leads online.
The best part was then went on to create an online course called the "7 Touch Series" and I taught over 2,000 solopreneurs and stay at home moms how to use this system to build their own online businesses.
Trust me when I say this, it hasn't always been an easy journey but it has been worth it. Good thing I discovered the magic of creating online courses and sharing my knowledge with other moms. It allowed me to generate money online, and help other entrepreneurs who wanted to make money online.
I can help you too.
Use the internet as a grand money-making machine. Sell online courses from your own website.
The internet is the perfect place to earn money from the comfort of your own home. But, generating profit from it requires a lot of focus, organization, knowledge, and consistency. Whatever it is that you want to sell, whether its online courses or not, you have to put in the effort in order to grow a successful business.
Before sharing with you my thoughts and knowledge on creating online courses, let me tell you why setting up an online course business is the perfect business for busy moms.
1. Setting up an online business is easy and inexpensive. Sell online courses from your own website.
Many moms are now starting their own online businesses because it is relatively easy and inexpensive to get started. After signing up, they can easily profit by selling random items. You can begin by just paying a small amount for a domain name and hosting service.
My advice to my fellow moms is this. You can sell physical items if you have some time to burn, but if you are too busy to pack and ship physical objects, just go for digital products. Here are some unique online business ideas. Selling digital products like online courses means that every step along the way is digital. No need to pack and ship items, and work with a courier.
Sell online courses from your own website now. All you need to do is learn how to make your own website or blog, create online courses, and then promote them efficiently. The more potential students and readers you can reach, the more money you can make.
2. There is time flexibility.
So, you want to spend more time with your kids? By creating and selling an online course you can have an amazing flexible work schedule.
3. You can work anywhere you want.
As a creator of online courses, you can work anywhere you want, as long as you have a computer and stable internet connection. This is the perfect venture for mommies who love to travel with their family. Just in case you want to bring a bit of work with you, you can do so anywhere in the world. Wherever you are, you can sell online courses from your own website.
Yes, but how can I sell my knowledge online?
It all starts with a simple website. Yes, you read that right. When I was just starting my blogging and online coaching business, I did a lot of trial and error to figure out what techniques would work best for me. It's quite a process! At the end, I realized that selling online courses on a website or blog is a lot easier.
Create courses online, and empower dedicated moms at home.
You may be a stay-at-home mother, but I'm sure that you also have something beneficial and valuable to share. Contemplate on it. Do you want to share your experiences as a mom or something else that you are skilled at or have a passion for? We both understand how challenging motherhood can be, yet every mother has her own unique experiences that can bring about unique lessons. Sell online courses from your own website. Teach them your amazing mama strategies and skills!
Sell online courses from your own website, and make big money in the digital world.
Creating online courses is a promising, booming business! Whether you are a blogger or a young mom who wants to earn a huge income online, it can work for you. Sell online courses from your own website now. With a fun, engaging teaching style, you can establish a strong rapport with fellow moms, and learn from them as well.
So exactly how can I make money with online courses? Make it easy for young new moms to learn online!
If you sell online courses from your own website, your target audience can easily access it anytime they want to. Instead of meeting a teacher or a consultant for a one-on-one meeting in person, your students can learn with comprehensive online courses. And if they have to be a mommy like you, they can have some me-time and start learning once the babies go to bed.
So how to create a digital course?
You may be an extremely busy mom, but I know that you are dreaming of starting your own venture. Yet it may seem hard because you are always preoccupied with family matters. No worries. I'm here to share my experience and help you turn to courses to start your own business.
Let's get down to exactly how to create courses online! Here are 5 quick steps that you can follow.
1. Choose the best topic.
In this case, the best topics are, of course, anything you are passionate about or have a skill in. It could be anything from painting, gardening, how to play an instrument, how to use photoshop, really the sky is the limit.
Of course, as a new mom – baby care, parenting, and personal development are top of mind. From there, you can come up with different sub-topics in order to assist other mommies! Keep in mind that the number one rule here is to create and teach about something that you truly love. Also, you don't need to teach like a university professor! Think of it like you helping your best friend, but with an engaging teaching methodology. 🙂
What you need to do as a course creator is to impart your experiences and skills in an effective, friendly manner.
2. Figure out what is the most efficient, engaging method for every lesson.
Before you sell online courses from your own website, think about the most efficient way to deliver your content. Familiarize yourself with different learning preferences, and other strategies that allow you to provide great training for your students.
One of the most crucial elements to focus on are captivating visuals. Selling online courses can be tricky, so make sure that you know what your target students want. How about you create a course online with interesting audio and video content? The key though is to not make it complicated.
3. Edit, record, and film your online course.
Welcome to the production phase. In order to go through this step without any issue, it's important to have an extensive course plan. Know exactly how you want to incorporate the ideas in your online course.
The easiest way to start is to start an online course is to make it simple and go low tech so that you can be profitable right out of the gate.
You can start by doing a beta course, teaching it live to a group of five people. You use zoom or google hangout and record your lesson each week and that becomes your course. Then you can use the testimonials you get to do a nice sales page. Learn exactly how to turn a simple profit by creating a simple online course. For my exact step by step system, click here.
If you want to get fancy later you could record the virtual lesson in a green background behind. Having a green screen means that you can incorporate any element that you want throughout the editing process, from animation to images. I've tried this before! I used the green background so I can display my slides behind me while editing. While I was editing, I integrated effective visuals for faster learning and other elements that contribute to a more relaxing vibe.

The best to platforms to create and sell online courses
Sell online courses from your own website using a reliable online course builder creator. Check out Thinkific and Teachable. These platforms enable business owners to sell, market and create their own online courses in a smooth, effective manner. To make the best choice, look into the tools and features you need to turn your online course into a sustainable business.
4. Decide where you want to sell a course online.
There are quite a lot of ways to promote and sell courses online. You can sell it through a reputable online course marketplace, online course software, plugin, learning management system or website. The best decision?
Sell online courses on your website! While some people prefer to sell theirs in complex learning management systems, a website is still an effective, less complicated option. As a newbie, there really is no need to invest in something complex. A simple website will do.
5. Price your online course right!
The first thing that I did when I went to price my course, was to check out my competition online. Look into how much the competitors are charging, what their bonuses are and what their guarantees are and then check how it compares to yours. It's quite a process, but worth it. You can also take similar online courses, and figure out how you can make your own better. The more value you provide, the more you can charge.
6. Sell your online courses from your own website.
Are you excited to sell online courses from your own website, now that your course is done? A word of caution before you dive in…Remember that uploading and promoting your course on your website without any kind of strategy won't bring you long-term success. Keep in mind that the real job happens after the completion of the online course.
Plenty of online course makers think that once they finish their content, income will immediately flow in. Well, they are wrong. In order to succeed and earn BIG income in the long run, you need to implement a good marketing strategy to promote the course and encourage students to enroll.
To create and sell online courses from your own website successfully, you should then execute a content marketing plan and social media strategy. See to it that you have a 12-month marketing strategy. Later you can consider running ads. Remember, the moment you stop your digital marketing techniques, you stop selling. A highly reliable online course creator and your to-do list are your best friends in this amazing online course journey.
Check these unique money-making online course ideas for stay-at-home moms!
Once you decide to sell online courses from your own website, you will need to pick a topic for your course. For example, if you wanted to help other mommies, there are quite a lot of parenting or personal development sub-topics for moms that you can cover. Start by researching on what sells best online, as well as reputable online course websites, and other quality resources. Here are some ideas for courses that you can easily start:
1. Children's Book Writing
I'm sure there are a lot of creative moms out there who, despite their crazy schedules, want to exercise their prized creativity. For those writer moms who consider their kids as inspiration in every little thing they do, a children's book writing online course will be very helpful. Creating one can be a challenge, though. So, if you know how to write children's books why not teach a course on it.
2. Etsy Store for Babies
Have you ever used a platform like Etsy to sell things? If you have, you can create a course that teachs others how to set up a store to sell whatever they want. For a mom, it could be setting up an Etsy Store for babies. They can sell their gently used baby toys and clothes. We all know that babies grow out of their clothes pretty fast, so it's best to sell them, and let other families make use of those beautiful things at an affordable price.
3. Online Course on Making Educational Videos and Apps
This is not an online course for everyone. However, if you are one of those moms who take pride in having brilliant technical skills, it's a great option. You could create an online course that will teach techy parents to use their technical knowledge to producing educational mobile apps and videos.
4. Online Course for Surrogate Mothers
More and more women are now exploring the world of surrogacy. Since you are a mother yourself, and have been through the challenging process of birthing and carrying a kid, you can through an online course, teach first-time surrogate moms how to take care of themselves, and the little ones inside their tummy. You could also consider having a seasoned surrogate mother co-teach this course with you to give some first-hand insight into being a surrogate.
5. Parenting Website
A lot of resources will tell you that starting a website is extremely easy and that there is no need for extensive research. That's partially true, but maintaining a good strategy and content are other important aspects that require utmost focus.
Create an online course that teaches new parents how to make the best parenting website. While a one-on-one, in-person video class is always an option, maintaining a parenting website is also an effective, straightforward way to connect with people. You can connect to other dedicated parents out there, and provide them with tips to endure the challenges of parenthood.
6. Baby Sleep Consultant
There are tons of myths surrounding babies' sleeping habits. Getting a baby or small child to fall asleep and stay asleep can be frusterating. And if you are a working mother, it can wreck havoc on your career if you don't get enough sleep due to your child being awake at all hours of the night. If you know plenty of tricks and tips to getting a child to sleep well, then create a digital course about it.
7. Kids' Money Management
Are you good at teaching your kids to manage money? How about creating a course on kiddie money management? The entire digital landscape is a vast space full of online financial courses. Usually, these courses cater to adults who are having a hard time with money management.
As parents, we know the importance of understanding the value of money early on in life. If you can, help other parents teach their kids effective money management as early as possible. You can come up with an online course with brilliant content that will fun for young children, and at the same time educate them when it comes to money.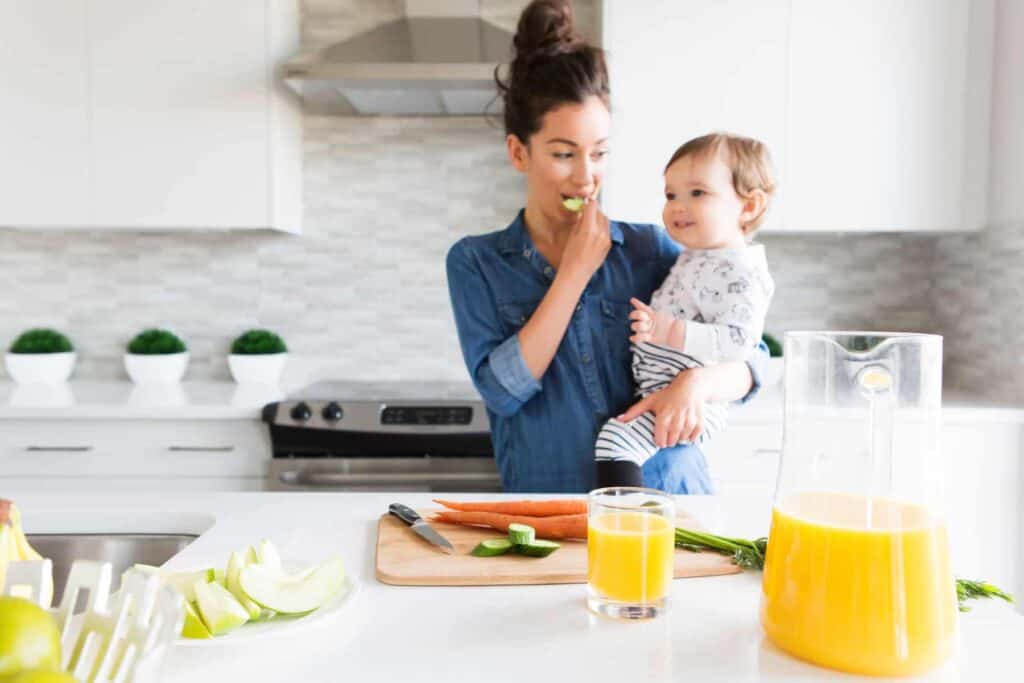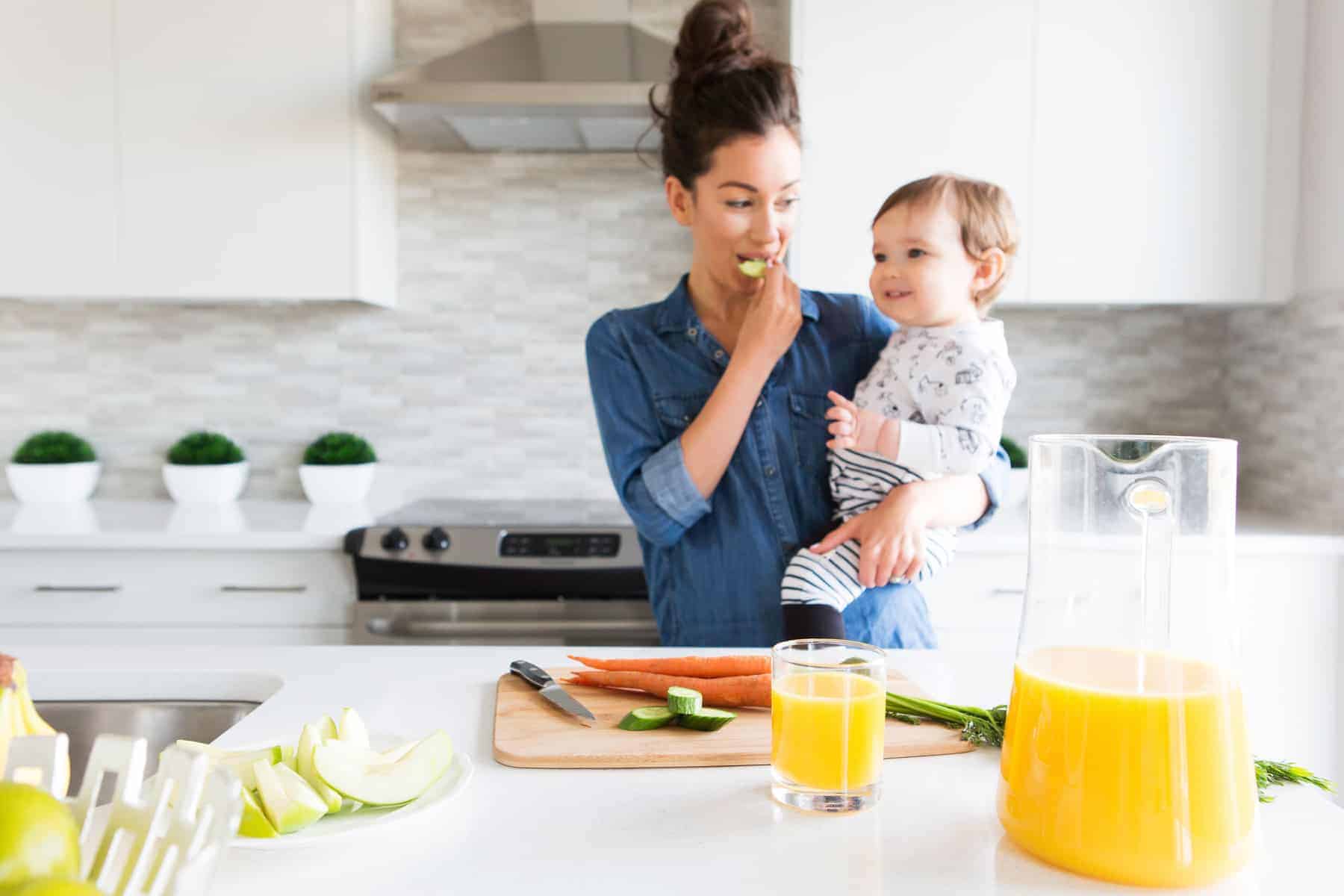 8. Online Course on Parenting
Many newbie parents have no idea what to expect once they bring home their newborn child. Usually, new parents prepare by reading plenty of books and resources online. However, for some people, having an in-person instructor is still the best option. That way, you can get live feedback and ask questions in real-time. If you feel called, created an online parenting course.
9. Children's Technology Management
Technology is already a part of our lives. However, I believe that tech-savvy young children should be guided well by their parents. Pretty much any type of content can now be easily accessed with the help of tablets, laptops, and smartphones.
For our children, though, the digital world can be a dangerous place. It's not always good! To help other parents track their kids' online activities, you can launch an online course on tech management that teaches parents how to put unique settings in their kids' devices. Help them monitor their online activities.
Now, that I have shared with you a bunch of awesome ideas, it is time for you to create your online digital course. Click here to get started.