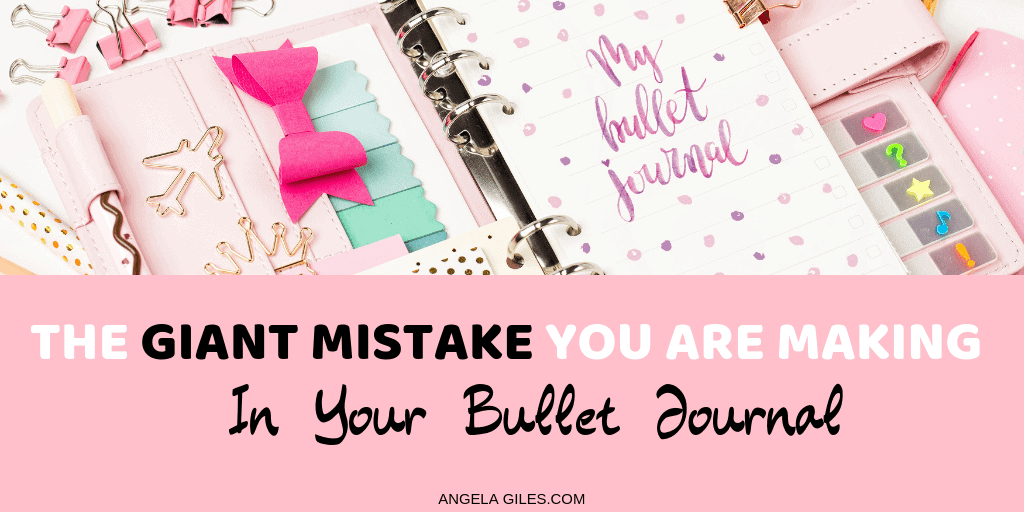 Are you guilty of making this giant bullet journal mistake?  I was and I no longer am. You started your bullet journal for a reason…so read this before you open up your journal again.

THE GIANT BULLET JOURNAL MISTAKE
The biggest reason I got into Bullet Journaling was the journaling component of it.  Yet, I found myself going days without using the journal part of my bullet journal.  This is my bullet journal mistake!
1/1