We may earn money or products from the companies mentioned in this post.

Bullet journaling in 2024 offers endless possibilities. It's not just about staying organized; it's about creativity, self-expression, and growth. As you venture into the world of bullet journaling, remember it's a personal journey. Don't pressure yourself to come up with complex designs and layouts.
Track your progress and express yourself in the most artistic way possible. Here are some ideas that you can incorporate into your bullet journaling routine!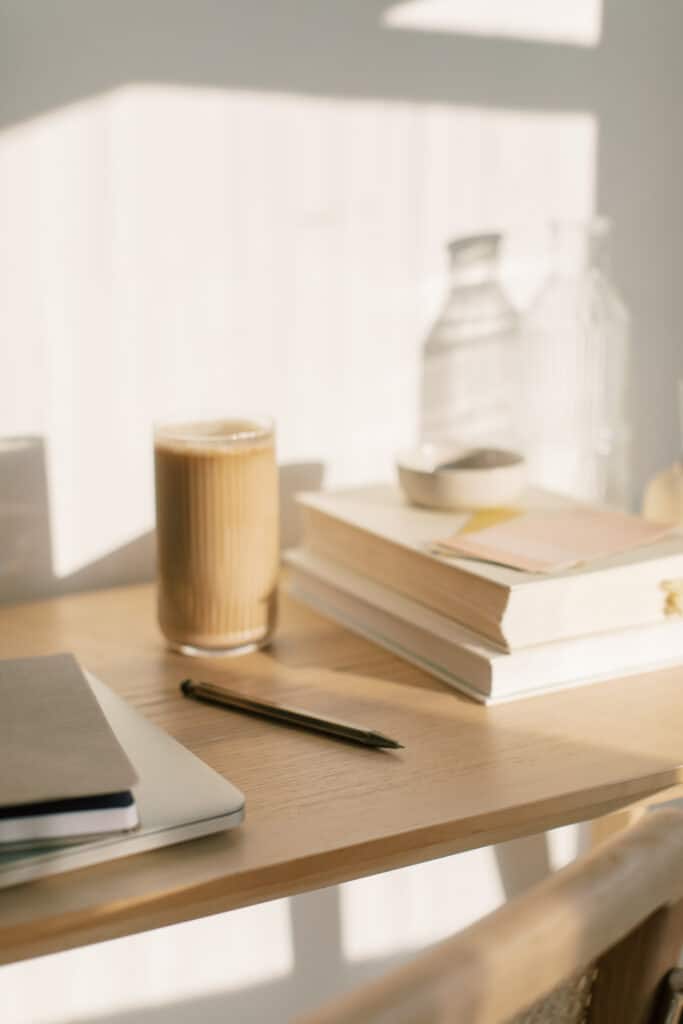 Start Your Bullet Journaling Routine With These Supplies
Designing your own bullet journal pages, whether it's through hand lettering, sketching, or color coding, stimulates your creativity. It's OK if you're not an artist just yet – every artistic masterpiece begins with a single stroke! Here are some materials that can get you started.
1. Index Page
An index page serves as your bullet journal's roadmap.
It's the anchor, ensuring you can swiftly navigate through your notes, ideas, and plans. It's like a table of contents – it grows as you create new pages.
Referencing the index eliminates wasted time flipping through pages. It helps you stay organized.
Suggestions
Assign different colors to different categories or months. For instance, personal entries might be highlighted in blue, while work-related notes are in green.
Incorporate small symbols or icons next to specific types of content. A small book icon for reading lists, a camera for travel logs, or a dollar sign for finance-related pages can make it visually intuitive.
Create mini tabs along the edge of your index page, dividing it into categories like "Monthly Logs," "Daily Entries," or "Special Projects."
Add a small progress bar for projects or goals spanning several months.
Instead of a linear list, use a grid layout for your index. Divide the page into two or three columns and list page numbers and their respective topics within each grid space.
2. Future Log 
A future log is your bird's-eye view of the upcoming months. This space lets you plan significant events, deadlines, and aspirations. It can be as detailed or as brief as you prefer, but its primary purpose remains: to provide a panoramic view of your upcoming commitments and dreams!
Suggestions
Create mini calendars for each month with enough space to note significant events.
Design each month as a vertical column or timeline, with dates on one side and space for notes on the other.
Draw a large circle. Then, divide it into sections, each representing a month. Within each pie slice, jot down the key events for that month.
If you're tracking various aspects of your life (e.g., work, personal, health, hobbies), use different colors or patterns to highlight or box in entries related to those categories.
In addition to events and tasks, include a section for goals you want to achieve in the upcoming months. This could be a side panel or even a visual representation like a "goal thermometer" where you color in progress as you move closer to your objectives.
3. Monthly, Weekly, and Daily Spreads
These are the hearts of your bullet journal. Monthly spreads offer a view of your entire month. Weekly spreads break this down further. Meanwhile, daily spreads dive into the nitty-gritty, presenting a space to prioritize your tasks for each day.
Suggestions
Choose a specific color palette for each spread or month.
Utilize margins and decorative borders to neatly compartmentalize information.
Use stencils and templates. Stencils and templates can be a lifesaver for those less confident in freehand drawing.
Use washi tapes. These decorative tapes are not just for adornment; they can be functional, too. Use them to create tabs, divide sections, or highlight important dates.
Experiment with different handwriting styles or fonts for headers, subheaders, and content. 
4. Goal and Vision Spreads
These pages are your motivation and guiding star within your bullet journal. Goals provide direction and purpose, giving your daily activities meaning. Vision spreads, on the other hand, are visual representations of your aspirations, whether it be pictures, drawings, or collages.
Suggestions
Incorporate magazine clippings, printed images, quotes, and stickers that resonate with your goals.
Design a roadmap or journey line that showcases key milestones on the path to your ultimate goal. As you achieve each step, highlight or color it in.
If you have multiple goals or sub-goals, represent them using pie charts or bar graphs. As you make progress, color or shade them proportionally.
Surround your goals with powerful affirmations or quotes that resonate with your journey.
Include flaps, envelopes, or pockets within your spread. Under each flap or inside an envelope, you could jot down the action steps for a particular goal or rewards you'll give yourself once you achieve it.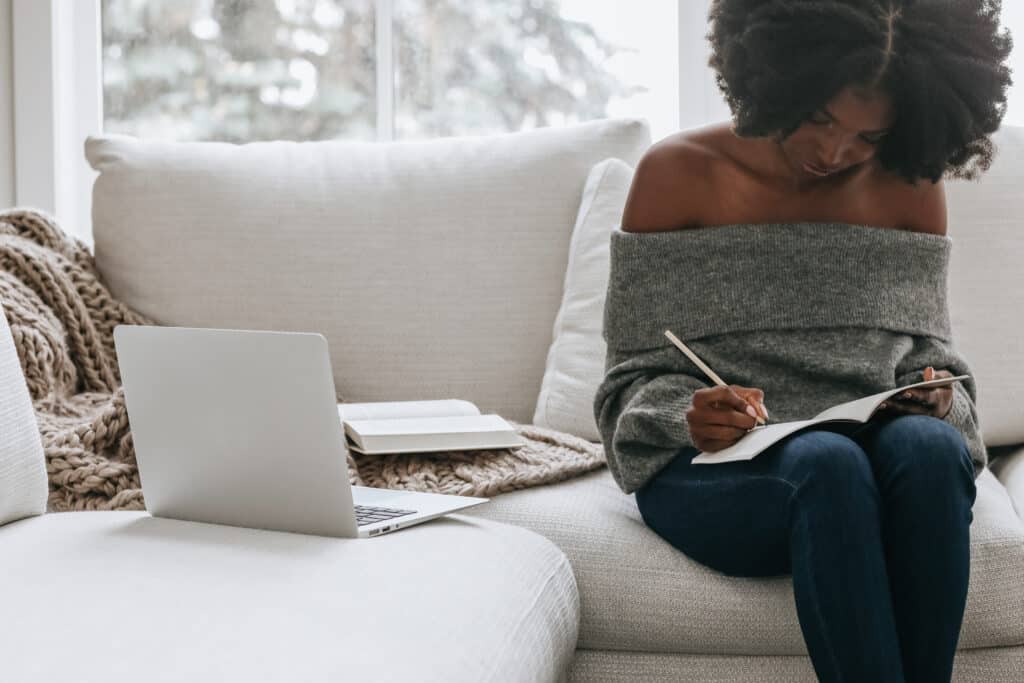 5. Finance Spread 
A finance spread is an essential tool for those wanting to take control of their financial health. By visually representing your spending habits, savings, and financial goals, you gain a clearer understanding of your monetary situation. Whether you're budgeting, saving for a particular goal, or tracking debts, these pages can guide you toward wiser financial decisions.
Suggestions
Divide your expenses into categories like groceries, utilities, entertainment, and savings. Use pie charts or bar graphs to represent each category's monthly allocation and actual expenditure visually.
If you have a specific savings goal (like saving for a vacation or a gadget), design a thermometer or a progress bar.
Design a monthly log of expenses where each type of expense has its unique icon – for instance, a tiny cart for groceries or a gas pump for fuel expenses.
Create a page where you can see your entire year's financial overview.
Design a monthly calendar dedicated to bill due dates. Use stickers, colored dots, or icons to mark the days when specific bills are due.
6. Habit Tracker
A habit tracker is a visual tool designed to monitor and promote consistency in daily habits. Over time, these trackers offer valuable insights into your behavior patterns, revealing which habits stick and which ones need more focus.
Suggestions
Instead of the typical grid, create a circle divided into segments representing days of the month. Color or mark each segment as you complete the habit.
Draw a tree with branches but without leaves. Each leaf represents a day you've successfully adhered to your habit. Color or draw in a leaf every day you stick to your routine.
Design each habit as a ladder, with each step representing a day. As you progress through the month, climb the ladder by shading each step.
Instead of a simple check or dot, use symbols or icons related to the habit you're tracking.
Choose a color palette and use lighter shades at the beginning of the month, transitioning to darker shades as the month progresses. 
7. Self-Care Spread
A self-care spread is a haven within your bullet journal. In today's bustling world, pausing for self-reflection and care is important. This spread serves as a reminder to prioritize your well-being, both mentally and physically.
Suggestions
Draw a circle divided into sections, with each segment representing a different aspect of self-care: physical, emotional, mental, spiritual, social, and practical.
Create a monthly grid where each day has a different self-care activity, such as "meditate for 10 minutes," "go for a walk," or "read a chapter of a book."
Design a dual-tracker, with one side dedicated to tracking your mood and the other for jotting down something you're grateful for each day.
Create a bingo-style grid filled with self-care activities. Shade or mark that square whenever you complete an activity.
Dedicate a section where you can write down powerful affirmations or positive self-talk.
8. Arts and Entertainment Tracker Ideas
The arts and entertainment spread is your personal cultural diary. Whether it's books you've read, movies you've seen, concerts attended, or art exhibitions visited, this space captures your cultural experiences. Track these moments to discover patterns in your preferences, making future choices more aligned with your tastes.
Suggestions
Create a "film reel" design where each segment or "frame" of the reel represents a movie you've watched or plan to watch.
Illustrate a bookshelf where each book spine represents a book you aim to read. As you finish each book, color the spine or write the title on it.
If you attend live performances, design a spread that looks like a collection of ticket stubs or playbills. Each time you go to an event, fill in the details or stick the actual ticket (if it's small enough).
Draw a painter's palette with various color blobs. Each blob can represent an art project or craft you've completed or want to undertake.
Design a path-like board game layout. Each space or segment represents a game you've played or plan to play. Use icons, stickers, or doodles to signify different genres or platforms. 
9. Hand Lettering Tips
Hand lettering combines writing with art. Instead of just writing, hand lettering involves carefully drawing each letter with a unique style. It's a way to show your personality through letters, turning even basic words into eye-catching designs. Feel free to incorporate amazing hand letterings in all of your bullet journal spreads!
Suggestions
Master the basic strokes before diving into complex scripts or styles. Practice straight lines, curves, and basic shapes consistently.
The beauty of hand lettering often comes from the variation in line thickness within a single letter. Apply pressure on the downstrokes for thicker lines and lighten up on the upstrokes for thinner lines.
Use dotted or lined paper, or draw your own guidelines. This ensures that your letters are consistent in size and alignment.
Don't restrict yourself to one style. Explore various fonts, from cursive and calligraphy to block letters and modern scripts.
Dedicate a few minutes daily to practice specific letters or phrases.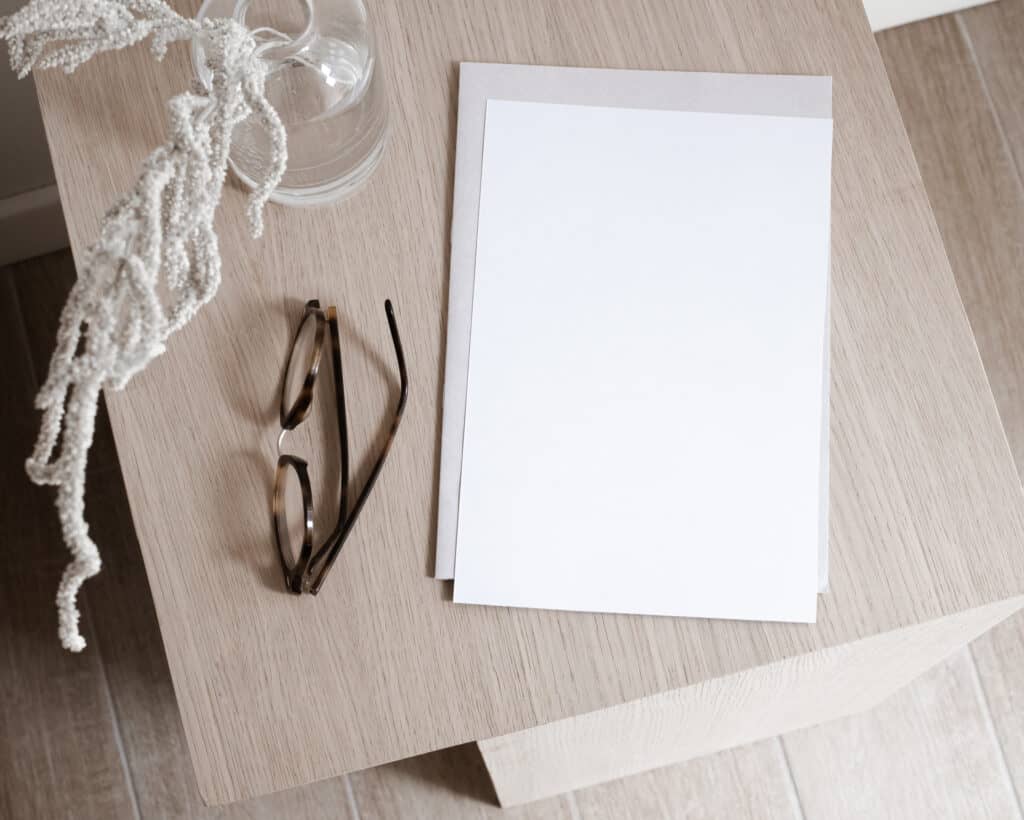 10. Sketching and Doodling Tips
Use text and drawings to make notes more visual and easy to understand. They turn complex ideas into simple visuals. Doodles are quick, unplanned drawings. They may seem random, but they help with focus, creativity, and can be a way to express feelings!
Suggestions
Begin with basic symbols and icons, and as you grow more confident, expand your visual vocabulary.
Having a range of pen thicknesses can add depth and hierarchy to your visuals. For example, use thicker lines for headings or main ideas and finer lines for details or annotations.
Color thoughtfully. Color can be a powerful tool to group ideas, emphasize important points, or evoke certain emotions.
When sketching, especially during lectures or meetings, focus on capturing the main ideas rather than trying to write down everything.
Consider the overall layout of your page. Use a mix of columns, grids, or free-flowing designs to organize information.
Start a Bullet Journal This 2024
2024 holds so much potential, and a bullet journal can be your canvas. It allows you to visualize your goals, dreams, and aspirations, turning them from mere thoughts into actionable plans. Hope you feel inspired to start your bullet journaling adventure this coming year!