We may earn money or products from the companies mentioned in this post.
Every new business starts as a tiny seed of an idea. And beyond the plans, money, and products, it's the mindset you carry that shapes your entrepreneurial journey. Before you embark on a new business adventure, equip yourself with the right attitude. Believe in your vision, and watch it become your reality.
If you need help, here are some guidelines that can serve as your guiding light! Focus on them as you meet potential clients and implement your strategies.
Book a call with me now, and together, we'll nurture that growth mindset that paves the way to long-term success. Trust me, you'll be grateful you took this step!
1. Embrace Uncertainty
Every startup is born in a cloud of uncertainty. There's no guaranteed playbook, and you'll often navigate uncharted waters. Instead of fearing this, embrace it. See uncertainty as a breeding ground for innovation and flexibility.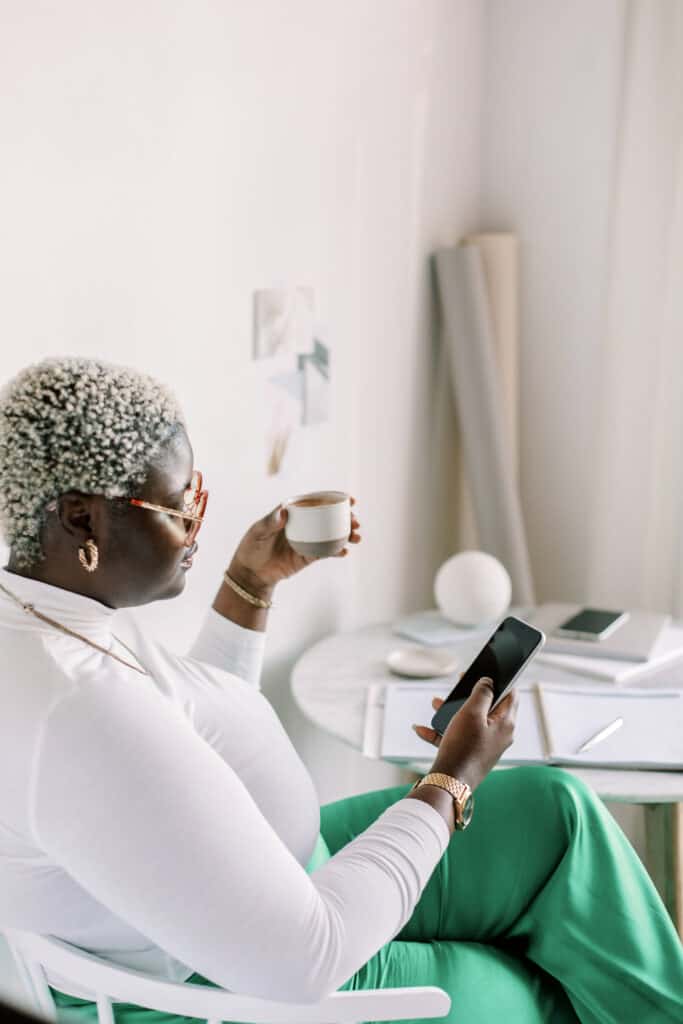 Every online business, from e-commerce stores to digital marketing agencies, will face unforeseen challenges. For instance, a sudden algorithm change might reduce your website's visibility. Rather than panicking, see this as an opportunity to diversify your traffic sources or improve your SEO strategies.
Embracing uncertainty means recognizing that unpredictability can lead to better, more adaptive strategies.
2. Prioritize Continuous Learning
The business world is ever-evolving. Be committed to learning—whether it's new marketing techniques, industry trends, or understanding customer behavior. This mindset ensures you stay ahead of the curve and adapt your business strategies accordingly.
If you have an online clothing shop and virtual fitting rooms become popular, staying informed lets you adapt quickly. Keeping up with online trends and tools can give your business a leg up.
3. Celebrate Small Wins
Not every achievement will be monumental. Learn to recognize and celebrate small victories. This boosts morale and creates a positive loop that propels you to achieve more, driving a spirit of persistent pursuit.
Did your email marketing campaign get a higher open rate? Or perhaps you've received positive feedback on a new product.
In the digital landscape, these small wins, like a boost in click-through rates or positive product reviews, can pave the way for larger successes. Celebrating them keeps morale high and fosters a culture of appreciation.
4. Nurture Resilience
Every entrepreneur faces setbacks. Instead of letting them dishearten you, view challenges as stepping stones. By cultivating resilience, you ensure that failures become lessons, making your business stronger and more adaptive.
Perhaps a paid ad didn't yield the expected ROI, or an influencer partnership fell through. In the online business realm, setbacks are frequent but temporary. Be resilient and turn these hurdles into opportunities.
5. Keep the Client at the Center
Your business exists to solve your clients' problems. Always prioritize their needs, feedback, and satisfaction. When you truly understand and appreciate your client, it guides you to craft more precise and impactful marketing strategies.
Suppose you've introduced a new feature in your app, but reviews indicate it's hard to use. Rather than clinging to the original design, focus on improving the user experience.
For online businesses, feedback is immediate and abundant. By acting on this feedback, you can ensure that your product or service aligns with user needs, which can boost marketing success and customer loyalty.
Book a call with me now, and together, we'll nurture that growth mindset that paves the way to long-term success. Trust me, you'll be grateful you took this step!
6. Foster a Growth Mindset
A growth mindset is the belief that certain abilities can be developed through dedication and hard work. With this attitude, you view challenges as chances to learn and evolve, always striving to better yourself and innovate.
Let's say you've just started using a new social media platform for your online business but aren't seeing immediate traction. A growth mindset would view this as a learning curve rather than a dead end.
You'd seek resources, experiment with strategies, and believe in the potential for growth, ensuring continued innovation.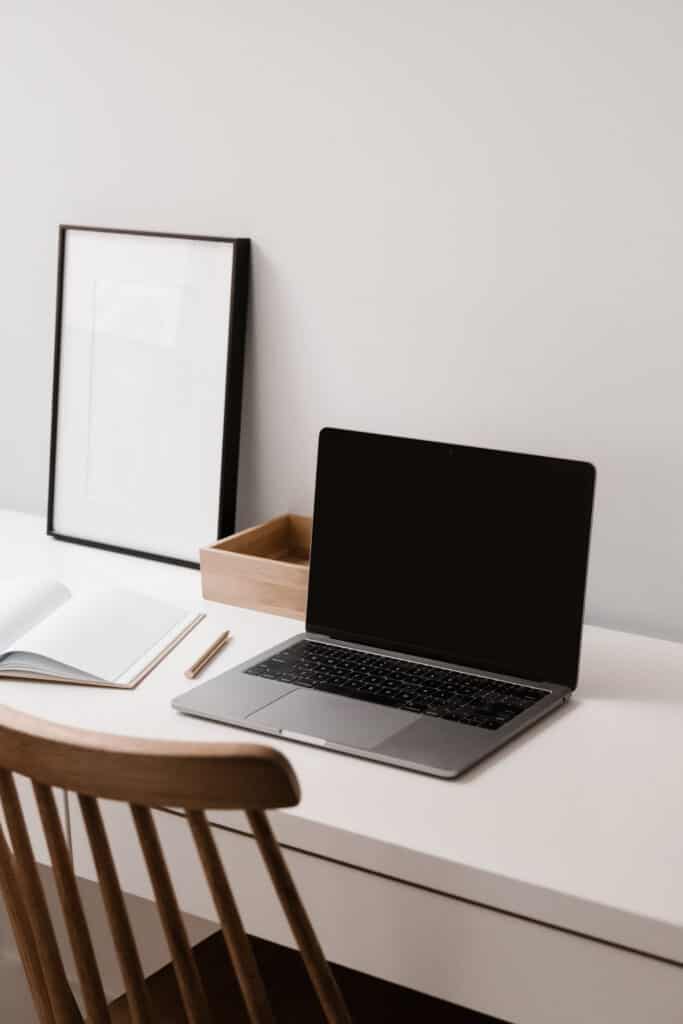 7. Surround Yourself with Positivity
Your environment impacts your mindset. Surround yourself with supportive people—be it mentors, peers, or team members. Their positive influence will reinforce your conviction, especially during tough times.
For a small online business owner, negative reviews or tough competition can be daunting. But imagine having a mentor who reminds you of their initial struggles or a team that continually delivers fresh marketing tactics.
Positive reinforcement, especially in the challenging online business world, can be the difference between persistence and giving up.
8. Value Feedback
Feedback, even when critical, is a goldmine for growth. Instead of getting defensive, embrace it. This mindset turns critiques into actionable insights, refining your products, services, and marketing approaches.
Received a suggestion to enhance the checkout process on your e-commerce site? Or perhaps, a recommendation for a feature addition to your service? In the online realm, feedback is instant.
By valuing it, you can make immediate adjustments and make sure that your offerings remain relevant and user-centric.
9. Think Long-term
While it's crucial to have short-term plans and goals, always keep an eye on the bigger picture. A long-term perspective ensures sustainability, enabling you to make decisions that benefit your business in the years to come.
While flash sales might give you a short-term revenue boost, building a community around your brand ensures longevity. An online business owner should think about more than just the current sales but also nurturing a loyal customer base.
This perspective aids in making decisions, like content marketing or loyalty programs, that pay off in the long run.
10. Maintain a Healthy Work-Life Balance
Entrepreneurship can be all-consuming. However, burnout is detrimental to both you and your business. A balanced mindset prioritizes self-care, understanding that a rejuvenated entrepreneur is more effective and creative.
It's tempting to answer emails at midnight or continually check sales analytics. But remember, a rested mind is more creative and efficient.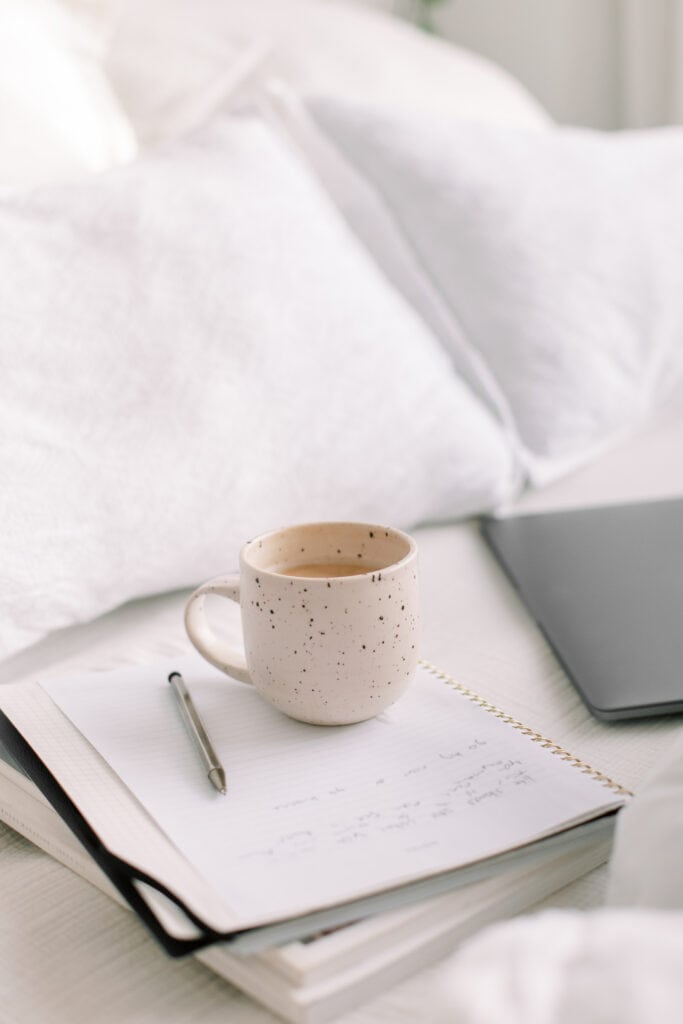 For an online business owner, the lines between work and personal life can blur .Keeping a balance helps you stay productive without burning out, which supports steady growth in your business.
Develop the Right Mindset for a Successful Business
Starting a business is a journey filled with highs and lows. The right mindset is your compass, guiding you through storms and sunny days alike. It's the unseen force that guides actions, decisions, and interactions, ultimately determining the trajectory of your venture.
Ready to unlock unparalleled growth and potential? You don't have to navigate this journey alone.
Book a call with me now, and together, we'll nurture that growth mindset that paves the way to long-term success. Trust me, you'll be grateful you took this step!