We may earn money or products from the companies mentioned in this post.
Blogging is more than just posting compelling and engaging content online. It's also about creating and maintaining a content marketing strategy to grow your website. When it comes to the blogging world, there is so much that people don't tell you about. I find that you pretty much have to learn a lot of this on your own, maybe by speaking to people in a similar situation or even watching videos online. If this works for you, then that's perfect. It is also important to remember that there are specialists out there, like a seo consultant, who can give you a helping hand when it comes to improving your SEO on your blog/website, to increase the traffic and audience interaction. This is why people like these exist. You might as well use everything to your advantage, especially if they are going to give you the results you are looking for.
Are you in need of a blogging tool for your WordPress blog? If yes, read on! Let's contribute to your blog's success by helping you choose among the best paid and free blogging tools around.
 You can also check your WordPress website and server speed at Bitcatcha!
Whether you are looking for efficient marketing applications, design plugins or blog writing tools, you've come to the right place. Creating, publishing and promoting blog posts can take several hours, but you don't need to worry! This article lists reliable blogging tools under different categories that can save you immense time and effort. Time to put together great content efficiently and strategically!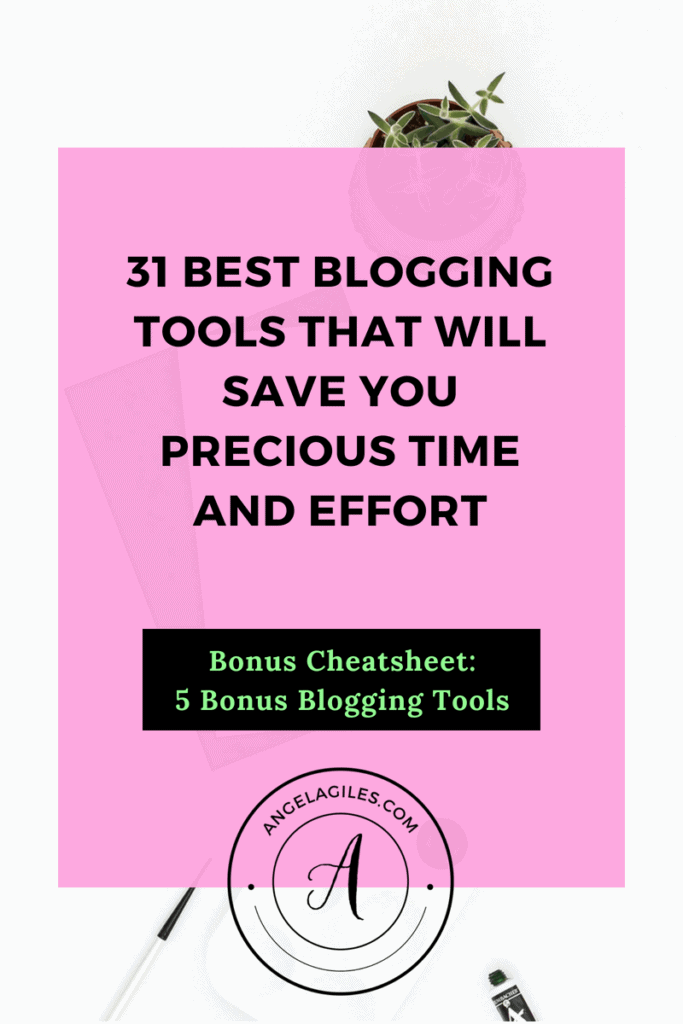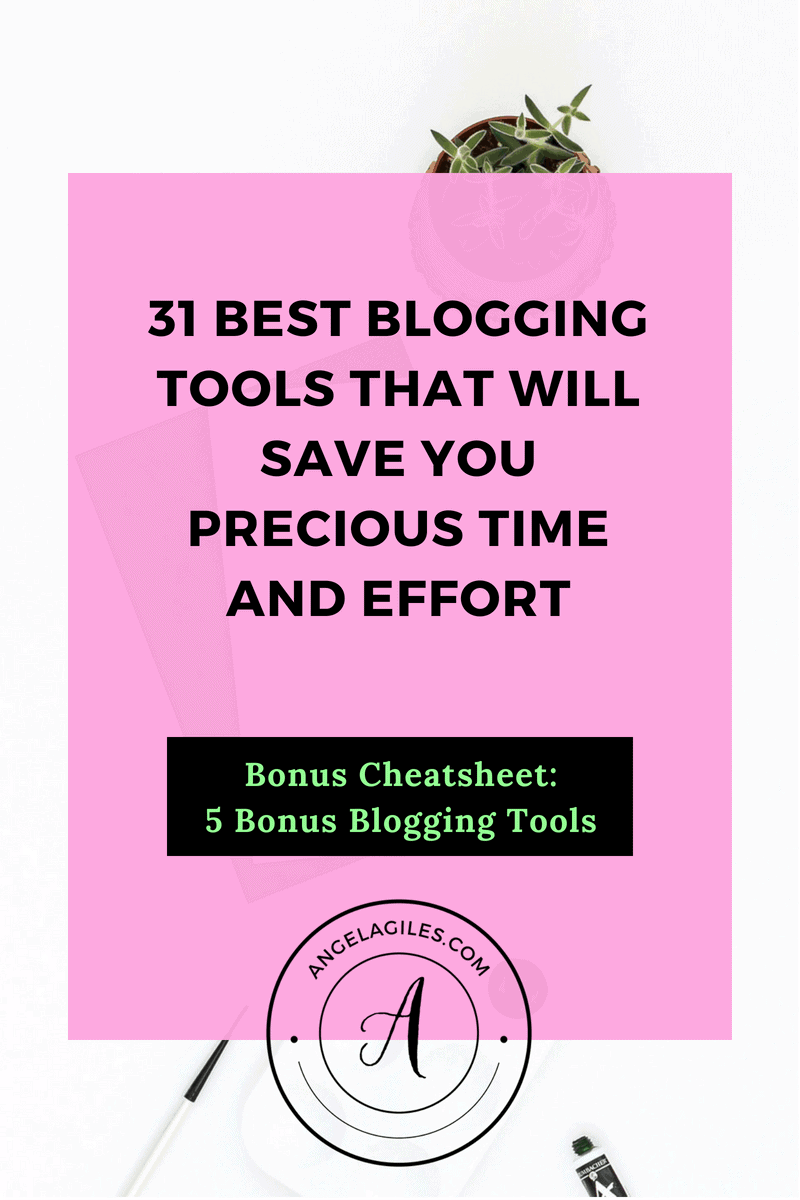 Blogging is not just a hobby, you can turn it into a business! Aside from using the best blogging tools, here are 10 more ways to be a successful online entrepreneur!
Image Compression and Optimization
Are you searching for one of the best blogging tools for image optimization and compression? Try optimizing and compressing your WordPress blog images using WP Smush.
It is one of the easiest and widely used plugins for website photos, even the ones uploaded and stored in a mobile device's photo library. You can even use a free version if you're just looking into trying light compression work using limited features.
Cost
Free Version – Allows limited compression and limited features
WP Smush Pro Version – $19 per month
WP Smush Pro Plus – $99 per month
Imagify is a reliable image optimizer designed to help bloggers compress photos so their websites can load faster. There may be a lot of free blogging tools out there offering the same feature, but through Imagify, you can surely compress images without compromising their quality!
It provides 3 different levels of compressions: Normal, Aggressive and Ultra. This gives you more freedom to choose which compression level suits your needs.
Cost
Lite – $4.99 per month, you get 1 GB data, about 10,000 images
Basic – $8.99 per month, you get 2 GB data, about 20,000 images
Standard – $19.99 per month, you get 5 GB data, about 50,000 images
Plus – $39.99 per month, you get 15 GB data, about 150,000 images
Enterprise – $69.99 per month, you get 50 GB data, about 500,000 images
Blog Backup Utility
Many blogging tools are designed to protect a user from the loss of important website data as a result of server crashes, hacking, power outage and other issues. WPBackItUP is one of them. This blog tool helps you store the backup in your dashboard, so it can be easily downloaded whenever needed.
Too preoccupied to manage your WordPress blog backup? Track your progress by using WPBackItUP's reminder feature!
Cost
All will expire after 1 year of purchase
Personal – $79, can be used for 1 website only
Professional – $99, can be used for 5 websites
Premium – $199, can be used for 20 websites
Drag and Drop Website Builder
Elegant Themes provides a wide range of themes for all types of blogs. The featured themes are simple and easy to use, making them ideal choices for new bloggers.
You don't need to be a trained professional web designer to make a nice blog layout, but you may want to look at these tips about high fidelity wireframes when you are in the designing phase. Elegant themes is one of the best blogging tools created to customize websites using simple templates. Moreover, it helps bloggers optimize their web pages for better search results.
Cost
Personal – $69 per year with limited features
Developer – $89 per year with advanced features
Lifetime Access – $249 with a lifetime access to all functions (one-time purchase)
SEO Blogging
If you want to customize your WordPress blog for better rankings in search engines and social media platforms, get Premium SEO Pack. It allows you to compress the codes of your pages to the minimum size without any loss of information, and track keywords and pages to improve your website's SEO value.
Looking for a free SEO blog tool to help you start your WordPress website? Premium SEO Pack is not a 100% free blog tool, but its Lite Version offers limited features which can be useful for up-and-coming bloggers.
Cost
Lite Version – free but offers limited features
Regular License – $44, offers additional features
Extended License – $400, offers all features and modules
Premium SEO Pack is a competitor analysis blogging tool that helps business owners to stay on top of their competition. Do you want to know your competitors' keywords and track your rankings? If yes, then SEMRush is the right tool for you. SEO strategy and backlinks can be a bit complicated for a newbie blogger and entrepreneur, so you will definitely need help in analyzing the impact of your existing SEO campaign.
Costs
Pro: $99.95 per month, you get 10,000 results reports
Guru: $199.95 per month, you get 30,000 results
Business: $399.95 per month, you get 50,000 results
KeySearch is another keyword research tool that you can use for your blog. Click here to learn more about it.
Blog Speed Optimization
Looking for free blogging tools for blog speed optimization? Do you want a solution for your website which takes forever to load because of too much image content? If you love uploading photos in your WordPress blog, you might want to regularly optimize them for loading. BJ Lazy Load is a great option.
If the user chooses not to scroll down the page, the photos on the lower part are not loaded. This improves the bandwidth of the server. With BJ Lazy Load's image selection feature, you can pick which photos you do not want to lazy load, whereas the rest of the images will continue to work.
Cost
You can download BJ Lazy Load for free!
Do you want to improve user engagement and user engagement in your website? WP Rocket can speed up and at the same time monetize your WordPress blog. It is a blogging tool providing efficient database optimization, cache preloading, GZIP compression and more useful features. You can improve your website's performance through regular database cleaning schedules!
Costs
Offers a 30-day money-back guarantee
WP Rocket Personal Plan – $39, 1 site
Business Plan – $99, 3 sites
Pro Plan – $199, unlimited sites
Appointment Schedule and Booking
BirchPress is a plugin offering online bookings and appointments. It is perfect for business expansion, and for making the business reservation process more efficient. This blogging tool also allows you to customize a booking form using a shortcode which can be integrated in your mobile phone's calendar.
Costs
Personal Package – $99
Business Package – $199
Business+ Package – $249
Miscellaneous Blog Design Plugins
If you want to improve the aesthetics, user experience and loading time of your website, Soliloquy is one of your best options. It is an affordable blogging tool allowing users to add responsive sliders to posts and web pages. Moreover, a drag-and-drop interface makes it easier for on-the-go bloggers to navigate even in their mobile devices.
Cost
Personal – $19
Multi – $49
Developer – $99
Master – $249
Get a list of 5 additional blogging tools by joining our Free Resource Library, just CLICK BELOW!
Envira Gallery is a popular blogging tool for creating video galleries and responsive images for WordPress sites. There is a simple drag-and-drop builder to upload everything and organize them into albums. Easy sorting and access, right? You can also share photos conveniently to your favorite social media platforms, straight from your mobile devices.
Cost
Lite Version – Free
Bronze – $19, available for just 1 website with limited add-ons
Silver – $49, available for 3 websites
Gold – $99, available for unlimited websites with advanced add-ons
Platinum – $249, available for unlimited websites
Having a blog means connecting to, and engaging with your readers using the right blogging tool. Do you want to create practical forms and enhance user experience while protecting yourself from spammers? WPForms makes it easier to add contact forms to websites through pre-designed templates.
Cost
Basic – $39 per year, offers limited functions
Plus – $99 per year
Pro – $199 per year, offers additional features and third-party integrations
Agency – $499 per year, offers all features
Blog Design and Layout Customization
Edit the CSS of any theme without having to write any codes! If you love customizing your blog layout designs, CSS hero is the blogging tool for you. This blogging tool helps you customize the design of your website, even if you're not into programming or coding. Also, you don't need to worry about the software being expensive because CSS Hero has affordable packages.
Cost
Starter – $29 per year
Personal – $59 per year
Pro – $199 per year
Do you have an online business? Are you thinking of providing a FAQs section without contact customer support? Quick and Easy FAQs is a free blogging tool for those who offer products and services. It helps you create a user-friendly FAQs section which can be added as a custom post and then displayed as shortcode.
Cost
You can download Quick and Easy FAQs for free!
Blog and Social Media Sharing
Sharebang is one of the best tools you can use to stay on top of all your social media platforms. It allows you to get maximum traffic for your website through a fast and simple setup process. You can use its view counter feature to track the number of views of your products, pages, articles and other similar content.
Moreover, as a blogger, you would always want to write about awesome, relevant things. This efficient blogging tool can help you spark interest by telling you which topics are trending.
Do you need more social media sharing tools? Check this list of the top 10 social media management tools!
Cost
Regular License – $12
Extended License – $95
Analytics
MonsterInsights is a Google analytical blogging tool that helps bloggers see how their audience reach their websites. By using the referral tracking feature, you can check if they saw your blog through a search engine result or a paid advertisement on social media.
This is not a free blog tool, but trust me, it's worth it! It can also show you which favored article format and content can grab your target readers' attention.
Cost
Basic – $39
Plus – $99
Pro – $199, with access to all functions
Security, Monitoring and Hacking Protection
Defender is a fairly popular blogging tool which enhances a WordPress website's overall security. It constantly works to detect any malevolent code in your site, and sends you alerts upon detection. Protect your blog from hackers by doing regular scans and looking for any corrupt files. Setting up automated scans is also possible, to make sure you wouldn't forget anything.
Cost
Free 30-day trial period
Social Media Management
Social media management can be made easy through Hootsuite. It is handy for integrated campaigns that can be launched across all social media platforms simultaneously. Aside from scheduling content, this blogging tool allows you to track your brand mentions and find the demographics of your target audience.
While Hootsuite is not an overall free blog tool, you can still use some helpful features even without a paid plan.
Cost
Each has a 30-day trial period:
Business – $499 per month
Team – $99 per month
Professional – $19 per month
Enterprise – Hootsuite's customer service has to be contacted for the pricing information of this plan
Social Bookmarking
Are you always distracted by off-topic online articles and videos while working on your projects? Pocket is perfect for individuals who read and watch a lot of materials online, and badly need a "save it later" feature. This tool allows you to save content on your device so you can view things whenever you want, even if you're offline.
Cost
Free – Limited use
Premium – $4.99 per month, full functionality
Online Marketing Content and Influencer Outreach
BuzzSumo is a great blogging tool for those who want to stay on top and write about the most-talked about topics. Creating interesting and relevant content is critical for every digital PR link building and blogging strategy, so it is important to gain access to different trending subjects on different social media platforms. For additional information of link building and enlisting link building services, see Charles Floate's Medium posts.
Cost
Subscription is required
Pro Version – $79 per month, allows 5 users and basic functions
Agency Version – $299 per month, allows 10 users and advanced features
Enterprise Version – $699 per month, allows 100 users and is inclusive of all functions
Blog E-Mail Marketing Applications
MailChimp is one of the best blogging tools designed to help a user manage his own e-mail lists using drag and drop elements. Through MailChimp, you can design e-mails and newsletters using different templates reach out to your subscribers. In addition, it helps you improve performance by tracking and collecting essential stats.
Cost
Free Plan – Allows you to send about 12,000 e-mails to 2,000 subscribers every month
Monthly Plans – From $10 (500 subscribers) to $375 (75,000 subscribers)
Annual Plans – From $120 (500 subscribers) to $4,500 with (75,000 subscribers)
Constant Contact is an email management solution for online storage and brand specific e-mail creations. This blogging tool is capable of creating newsletters and e-mail lists using more than 400 free templates.
Cost
Offers a 60-day free trial
E-mail – Starts at $20 per month
E-mail Plus – Starts at $45 per month
Web Feed Management
FeedBurner is one of the most well-known free blogging tools when it comes creating and organizing website RSS feeds. You can use this software to track almost all the data you want, from the number of daily and all-time subscriptions to the number of users who view or click your content.
Cost
You can download FeedBurner for free!
Note-Taking and Blog Writing Tool
Do you love writing and taking down notes? If yes, Evernote is just the right blog writing tool for you. It can help you not only with documenting your ideas, but also when it comes to managing images and contacts. Good ideas come to us anytime, anywhere, so you may want to use this tool to organize and make sure you never forget anything.
You can create notebooks for all types of content, and what makes it convenient is that they can be accessed anywhere and on any device.
Cost
Basic – Limited features are offered for free
Plus – $34.99 per month
Premium – $69.99 per month
Get a list of 5 additional blogging tools by joining our Free Resource Library, just CLICK BELOW!
Image Editing
ImageSuite is a blogging tool that allows you to find free stock photos with no copyright complications. It has its own editing features, and can help you edit the image without learning a complicated software like Photoshop. Later on, you can tweak the downloaded image and upload it to your WordPress website.
Cost
Offers money-back guarantee within 30 days
Available for $67 (discounted offers that pop up frequently)
Lead Generation
With the help of OptinMonster, it is now possible to convert your about-to-leave website visitors to e-mail subscribers. It is a widely used lead generation blogging tool that helps bloggers create signup forms using different themes, templates and layouts. You can now have that long e-mail subscriber list without spending too much time!
Cost
Basic – $9 per month
Plus – $19 per month
Pro – $29 per month
Cloud Accounting
FreshBooks is one of the most popular accounting blog tools for small business owners worldwide. It is an excellent software for new entrepreneurs who want to manage their finances, payments, invoices and accounts online.
Managing your brand can be easier and more manageable through its customizable invoice templates for logos, colors and fonts. 30-day trial period.
Cost
Lite Package – $15 per month, lets you handle 5 clients
Plus Package – $25 per month, lets you handle 50 clients
Premium Package – $50 per month, lets your handle 500 clients
Web Analytics
Google Analytics can track both website traffic and user engagement. It allows you to understand your blog readers better by telling you which types of content they prefer. You just need to set your goals and monitor the performance of your website from time to time. These website performance reports can be sent to you through e-mail, according to pre-defined schedules.
Cost
Free Version – Limited features
Graphic Design
Canva is the perfect blogging tool for you if you want your visuals to look like a professionally done graphic design project. Not all of us are photoshop experts and most people don't have the time and patience to learn new, complicated editing applications.
If you want to make beautiful graphics and visuals for your blogs and social media profiles, use Canva. Create amazing designs today! Click here!
Cost
Free Forever – Free with limited features
Canva for Work – $12.95 per month and per user, advanced features
Enterprise – Customer service should be contacted for price information
Writing and Grammar
Feedly is one of the most reliable Google Reader replacements out there. Oftentimes, we're too busy to read all the web articles we find interesting, so we'll always save them for later. This user-friendly blogging tool has a "save for later" feature, so you surely wouldn't lose any of those interesting content.
You can keep them organized by categorizing them into separate folders and use them as a reference for your blog posts later on.
Cost
Free Version – Allows you to organize your feeds, and integrate different social media platforms
Pro Version – Offers 2 different subscription plans with more advanced features such as third-party integration, improved search and full article search; new content is made available faster with premium support. $65 and $145 per year.
By far, we can say that Grammarly is one of the best blog writing tools out there. It is designed to make your written content free from grammatical errors, and improve the overall quality of your posts.
From increasing your content proofreading speed to double checking existing online content for plagiarism, rest assured that it will come in handy when producing posts for your new blog.
Cost
Free – Limited features
Premium – Access to all features
Monthly – $29.95 per month
Quarterly – $59.95 as one-time payment, which totals up to $19.98 per month
Yearly – $139.95 as one-time payment, which totals up to $11.66 per month
Optimizing your blog is optimizing your business!
It's 2018, and we are very lucky to be exposed to powerful blogging tools that can help us drive more qualified leads to content marketing. Never let your blog fall behind the competition. Save more time. Grow your blog and business.
WHAT ARE YOUR FAVORITE BLOGGING TOOLS? IN WHAT WAY DID THEY HELP YOU? PLEASE SHARE IN THE COMMENTS BELOW. I WOULD LOVE TO HEAR FROM YOU!