We may earn money or products from the companies mentioned in this post.
Whether you are managing a new brick-and-mortar or online business, you need to gain new insight into your new venture to get an edge over your competition. One of the biggest mistakes entrepreneurs make is that they think that their ideas are completely new and that they have zero competitors. Well, there are competitors, and in order to beat them, you must understand them. This is where the benefits of market research come in. 
So, you already have that amazing business idea and maybe even a thoroughly-crafted business plan. But, did you check if there is really a viable market for your offerings?
Before implementing any marketing strategy,  it is important that you research your market first.
Who are your potential clients? What exactly do they want?
Conducting thorough market research is an effective way to find out more about your customer base.
Stalk your target market! Explore the benefits of market research! 
Learning more about your target market is now made easier by technology! Yes, you read that right. There is no need for you to take on the streets, and interview people haha. 
By just using social media, you can dig deeper into your competitors' activities, and gain new insights about your target clients. It's market research time!
What is Market Research? 
Define market research? Market research is an objective, structured method of analyzing and gathering data about a specific target audience and market.
It is also executed to collect data about competitors in a particular market environment. So, before crafting a marketing strategy, do a thorough background check first.
It doesn't matter whether you are selling clothes, hardware stuff, or digital products like online courses. The benefits of market research can make your business even more successful.
Know the preferences, tastes, and buying patterns of your niche audience.
You can promote the most comprehensive online course out there, but if you are not targeting the right people, it will not sell. 
Market research is the key to a data-driven, streamlined, and targeted marketing strategy. 
As you understand marketplace rankings, product performance, and your potential clients, you can enhance your products' quality, and boost client satisfaction and sales.
It's all about seeing the bigger picture, so you can grow a business that efficiently meets people's needs. Connect with them!
Create products that are perfectly suited for them! 
What is the greatest benefit of market research? Market research is the key to a data-driven, streamlined and targeted marketing strategy.
What are the benefits of international marketing? Is market research useful for a small business?
As you understand marketplace rankings, product performance, and your potential clients, you can enhance your products' quality, and boost client satisfaction and sales.
It's all about seeing the bigger picture, so you can grow a business that efficiently meets people's needs.
Read more about the importance of market research, and strengthen your connection with your target audience.
Create products that are perfectly suited for them!
What are the advantages of market research? How can my business benefit from a market research report? Explore the benefits of market research! Here are 7 reasons why you need it to succeed. 
1. To Further Grow Your Business and Minimize the Risks 
Managing a business involves plenty of decisions that can impact operations, either in a negative or positive way. Market research helps you better comprehend your clients' demands, determine the best opportunities, minimize losses, and plan the best marketing campaigns.
It's important if you want to further expand your business!
How else can you identify issues before they happen?
Market research can help you save money, and pinpoint some of the pitfalls that can happen in the future. Reduce the risks, and make cost-effective marketing happen! 
2. To Understand the Competition
Look into your competitions' marketing techniques, location, pricing, services, and more. Are they selling a lot of digital products, too?
Download some of their ebooks, listen to their podcasts, and take some of their online courses.
One of the best approaches to understand how they keep their businesses afloat is to utilize their services!
Check their websites, and read their newsletters! 
3. To Communicate Well With Your Customers 
Businesses will only succeed if their customers swear by them. Are you sure that they love your products?
Don't forget to respond to the queries of your clients since this is one way of knowing what they think about your offerings.
Market research will help you better understand their concerns, and soon figure out which of your products need more improvement.
Trust me, your clients want to know that you are actually listening to them! 
4. The Benefits of Market Research Allows Businesses to Improve Their Brand's Reputation
What are the benefits of market research? Managing client expectations is not enough! Do market research to establish a good brand reputation.
Check what your target audience thinks about you.
Going through social media platforms is a good start. Look for objective details on how your brand and business are perceived online.
5. To Improve Sales and Advertising Strategies
Let's be honest. At the end of the day, we want to improve our sales. We explore the benefits of market research and work so hard to increase our revenues.
Without market research, we wouldn't be able to find points of improvement. 
6. To Check if Your Product is Effectively Meeting Your Customers' Needs
You can figure this out by doing an evaluation. This involves a lot of data collection methods, from observing clients, interviewing them, and giving out questionnaires to developing case studies. 
7. To Determine New Business Opportunities
Executing market research can help entrepreneurs discover new markets.
Depending on the industry you are in, you may soon determine changing market trends that can bring about new promising opportunities for your venture. 
Make a mental note that this is awesome not just for start-up businesses. Even huge corporations benefit from market research to further grow their initiatives.
The Difference Between Primary and Secondary Market Research
An online business doesn't have a physical location, but it doesn't mean that there is less decision making. You still need to do market research to improve your chances of long-term success.
If you don't know the difference between primary and secondary market research yet, read on! I'll help you take a closer look. 
Secondary Market Research
This type of market research depends on the information provided by studies performed by trade associations, chambers of commerce, and other organizations.
What are the advantages of secondary market research? It is low-cost and easy to find. These types of information can be found in newspapers, magazines, business websites, local libraries, or online with just one click! 
What are the disadvantages of secondary market research? It is not customized based on your business' unique needs. 
Primary Market Research
When you do interviews, field tests, and surveys, you are conducting primary market research. Unlike secondary market research, it is customized specifically to your venture's needs. What are the advantages of primary market research?
It allows you to investigate matters of specific interest to your online business. What are the advantages of primary market research?
You can find out how much clients will pay for a new digital product, let's say an online course, and evaluate demands for other services. Primary market research is the way to go if you want more specific results.
It depends on statistical approaches that involve sampling approaches that involve reaching out to at least 1% of your target market. This is just a small fraction of your target audience, but it can provide an accurate representation of the people you want to serve. 
What are the disadvantages of primary market research? It is accurate and efficient, yet so expensive. However, there are plenty of simple market research methods you can do on your own at very little cost. 
How can my business benefit from a market research report? Try these 6 types of market research methods 
1. Blog Questions
Your blog is a great source of valuable information from your audience. Make use of it properly! Ask them questions, and encourage them to speak their mind.
The best thing about blogging is that you can easily acquaint yourself with your readers' thoughts through the comments section.
Aside from doing keyword research and implementing other SEO strategies, the answers to your blog questions can also be used to further optimize your blog. 
2. Online Surveys
How to do market research? Online surveys have always been viable approaches when it comes to exploring trends and implementing market research.
At this day and age, we can easily reach out to hundreds of people at the comforts of our own home through a digital questionnaire.
It's cheaper, compared to physically approaching people at the shopping mall entrance. Tallying the results is also more convenient, and if they wish to remain anonymous, they can do so. 
3. Email Surveys
Most businesses go for email surveys as a means of market research since it is easier to set up, and fully automated. If you only have a small team or is a one-man organization, you will love this approach!
Though, for this to be effective, you need to grow your email list first.
Click here for a list of content upgrades that will help you grow your email list. 
Combined with targeted offers and awesome content, you can ask them questions, and make use of their responses for potential marketing initiatives. The main advantage of utilizing an email list is that you are connecting with a pre-screened, built-in audience who are already interested in your offerings. 
How to implement email surveys? 
Send them links to full surveys that you have created for this specific purpose. You can use

SurveyMonkey

for this. 

Give people more freedom to express their thoughts about your brand and offerings. Ask them to share their thoughts, and directly reply to your message. 
Whatever method you choose, keep everything short and sweet! Remember, the average human attention span is only around 8 seconds. 
4. Q&A and Forum Platforms
I'm sure you're already familiar with Quora and Reddit. Online forums like these are great sources of gathering crucial information!
The first thing you need to do here is to check if someone already started a discussion about you, your brand, and your business. You can also check threads that talk about the industry you are in. 
5. Social Networks
Social platforms like Facebook, Instagram and Twitter are amazing avenues for market research. I'm sure you'll also enjoy browsing through these channels to check the thoughts of your target clients.
This approach will not give you comprehensive feedback, but it is one way of getting clients engaged with your business. 
Get your first 5,000 Instagram Followers & put more money in the bank? Click here.
6. Feedback forms
Do you use your website or blog for your marketing initiatives? It's a great idea to provide your clients with a chance to give some feedback while they are browsing these platforms.
Just make sure to keep it evident yet unobtrusive. It shouldn't be a distraction. How to do this? You can either encourage them to type in whatever they wish or answer a couple of questions. 
Offline Market Research is still Market Research!
Sure, the online world makes the entire process of market research convenient and easy. But, take note that it is not the only effective way. Offline research is still an efficient way to get to know your target clients.
Its primary advantage? It's more in-depth. The participants can elaborate more on their inputs, and are more engaged in every session. The thing here is that it will require more resources and budget. 
I've been a blogger and online business owner for many years but I know that face-to-face interviews are more insightful. It is really the best method for deep-diving, not to mention you'll get lots of non-verbal cues for your participants.
Many would say that this is not the best option for now, though! I think the next best thing is to video call! By talking directly to a potential or ideal client, you can gain much greater empathy for them. 
What to do after the feedback process?! 
First, express your gratitude to the participants or clients who provided it. A thank you email will do! This is not only a show of good manners, but it is also an amazing way to enhance your relationships with your clients moving forward. 
Even if they gave some negative comments, I'm sure they will be happy to see that you are heading towards making improvements regarding the issues they brought up. 
Apply your Market Research Learnings to Your Strategy.
At this point, you're done listing down questions, and sending out surveys. You already have the most awaited feedback that can further improve your business. It will give your venture a more significant direction!
Want to be an online course creator?
So, who are these people that will benefit a lot from your online course? What problems can you fix through these learning materials?
When I was just starting out, the answers to these questions, and many more allowed me to shape my online course for the better!
What did I do with all the surveys and feedback? How did I turn them into tangible action plans?!
1. Spot Common Themes
There is always a common theme that runs through all the responses when doing research. You will be able to identify this by exporting the results in a spreadsheet, and applying some filter.
That way, specific themes can be grouped, and you can get a better idea of which elements are the most urgent and common. When it's time for you to create a road map, you will know what areas to prioritize.
Listen to what most people are saying, but don't just consider those issues alone. 
2. Break up the details in manageable chunks. 
Some details highlighted in your market research will be more difficult and complex compared to others. What you need to do here is to break down the information into more manageable, smaller chunks. Deal with it one step at a time.
This doesn't equate to slower progress! By doing this you are sure to get more successes in the future. Whether it's market research or other tasks, keep everything manageable. 
3. Establish an approach that will work for the long-term future. 
After spotting the common themes, and making things easier for you by taking on one idea at a time, it's time to "re-architect" your strategy to cater to the wants and needs of your potential and existing clients.
At this point, now that you have the results of your market research, it's useless to continue building your current framework. I know that re-architecting is an intimidating and time-consuming task, but through it, you can build a framework that is redirected towards greater success.  
Implementing Market Research for my Online Courses is a big task! Let me share with you my learnings! 
Market research is crucial, no matter what type of business you have. There is no one-size-fits-all method in implementing it.
If you want to create and sell online courses like me, the solutions will still look different for you and me. The approaches are unique for every online course creator and online course. Here are my top learnings from the market research experiences. 
1. Consider all feedback as positive! 
No brand and business is perfect. If you encountered some bad feedback, look at the brighter side of things. As online course creators and entrepreneurs, we must constantly question our market fit and challenge ourselves to do greater things.
We all love getting good feedback, but in truth, the bad comments are the ones that will push us to further improve and innovate. 
2. Just settle for honest feedback.
The benefits of the market research center on better communication with potential and existing clients. Your product is not perfect. My online courses are not perfect either! This is the reason why I push myself harder each time and get honest feedback from my clients.
I need them to tell me how I can help them in a more effective way. In what way should I improve my learning modules?!
3. Improve your relationships with other people.
Good relationships matter, even in online businesses. Relationship building is, in fact, the best type of research since it results from your communication with your target audience. For me, connecting with other influencers and course creators means learning from them, and improving my craft.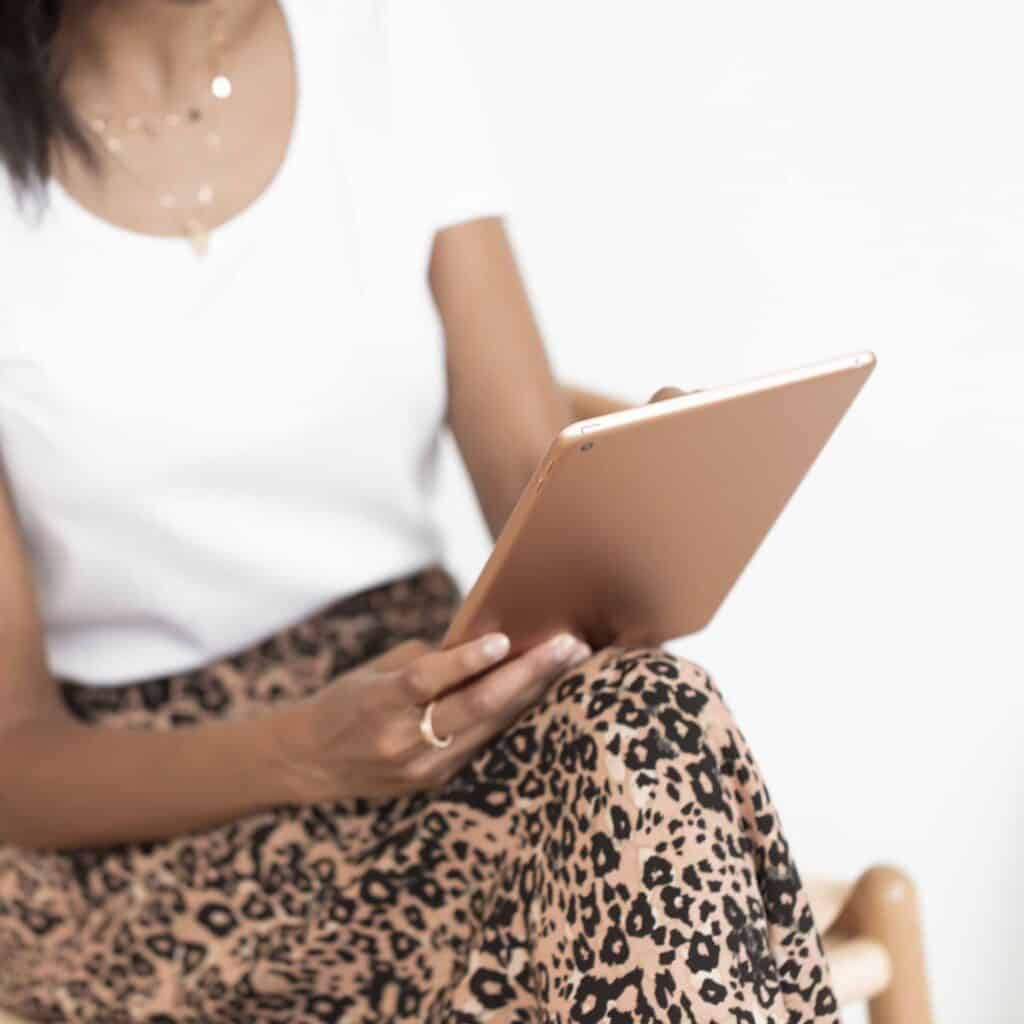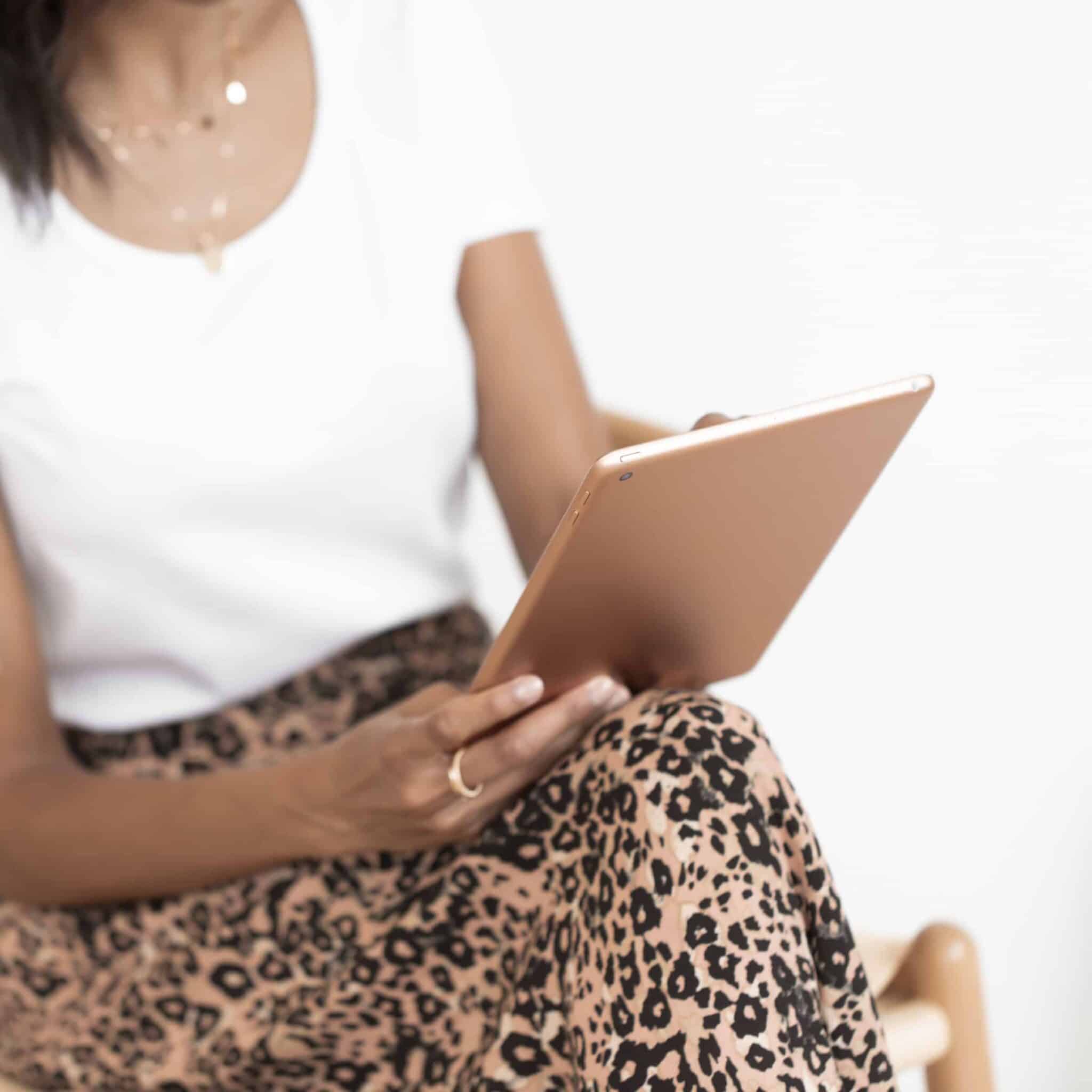 Do you want to be an online course creator like me?! Improve your strategy by maximizing the benefits of market research! 
If done right, it can be a fulfilling and financially rewarding venture. Do you think you can do it? I'm sure you can! Start thinking about possible online course topics now (it really depends on your expertise!).
The goal here is to achieve a steady income flow, without the day-to-day full-time job commitments. Good luck on your new journey as an online course creator! 
AWeber Sign Up Form authentication failed. Please verify the settings to continue to use AWeber Sign Up Form.