We may earn money or products from the companies mentioned in this post.
Every entrepreneur has a story to tell. It doesn't matter whether you're running a one-person business or a huge corporation. Your story is crucial to the growth of your brand. Like me, I'm sure that you've experienced numerous conflicts and setbacks before achieving hard-earned success. So why not use those experiences as the focal point of your brand story?! Your journey to success can inspire people, helping them improve their lives for the better! 
If you want to experience long-term success, you need to start with a story to foster loyalty and awareness around your brand. You want to sell, but don't think of selling just yet!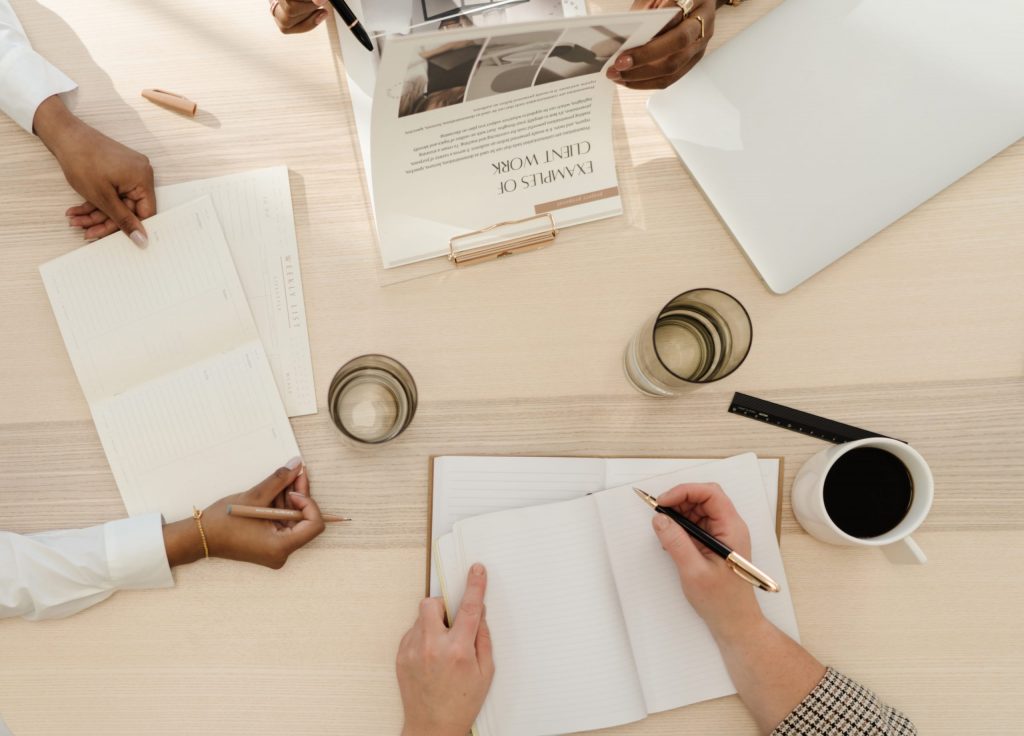 What is a brand story? 
A brand story represents a business' values, mission, and goals. When you tell your brand story, you tell people who you are and why you are here. Your brand story should be able to resonate well with people, establishing a stronger connection between you and your clients. Tell your story through various platforms and mediums, from your social media accounts to your website. 
Brand storytelling is an important marketing strategy that makes your message more engaging, memorable, and profitable. It helps current and potential clients get to know your business deeper, way beyond your products and services. Whether you're a coach, affiliate marketer, or an entrepreneur from another industry, a powerful brand story can effectively capture your target audience's attention.
The importance of creating a brand story
1. It humanizes your brand
There are several ways to humanize your brand, but everything revolves around establishing a relatable brand story. Let your future clients know that just like then, you are human, and you understand the challenges they are going through. Each time you share a new post, think about how you can understand and acknowledge them as unique people. 
Humanizing your brand isn't that hard. Remember, your business is managed by amazing people. Don't focus much on your products and services. Instead, take your clients behind the scenes, celebrate your wins and share other ideas and stories that can cultivate positive relationships more authentically. 
2. It builds trust and loyalty 
Storytelling for small businesses is an effective way to build strong relationships with people, resulting in trust and loyalty. The best brand stories help get new clients, even without an expensive marketing budget. So the first thing you need to do is learn more about your target market. Who is your ideal client? What are the problems they are currently going through? In what way can you contribute to their lives? 
If your brand storytelling and strategy are compelling, you can increase sales and help form a beautiful, long-term bond with your clients. Once they realize that you're genuine and consistent with your brand storytelling strategy, they'll choose to work with you in the long run. 
3. It helps you stand out from the competition
You know very well that you're a unique individual who can offer something special to your clients. But the problem is, there are hundreds more out there that can deliver brilliant assistance to the same target market. In crafting your brand story, think about what makes you different from the rest. 
Should you share with your audience how you managed to beat all the challenges and build a successful online business!? You may think that these details are something clients wouldn't want to hear about. But it's more interesting to them than you think! It's fun to offer a glimpse of who you are and how your business came to be. Also, that way, you can let your personality shine through and outperform competitors.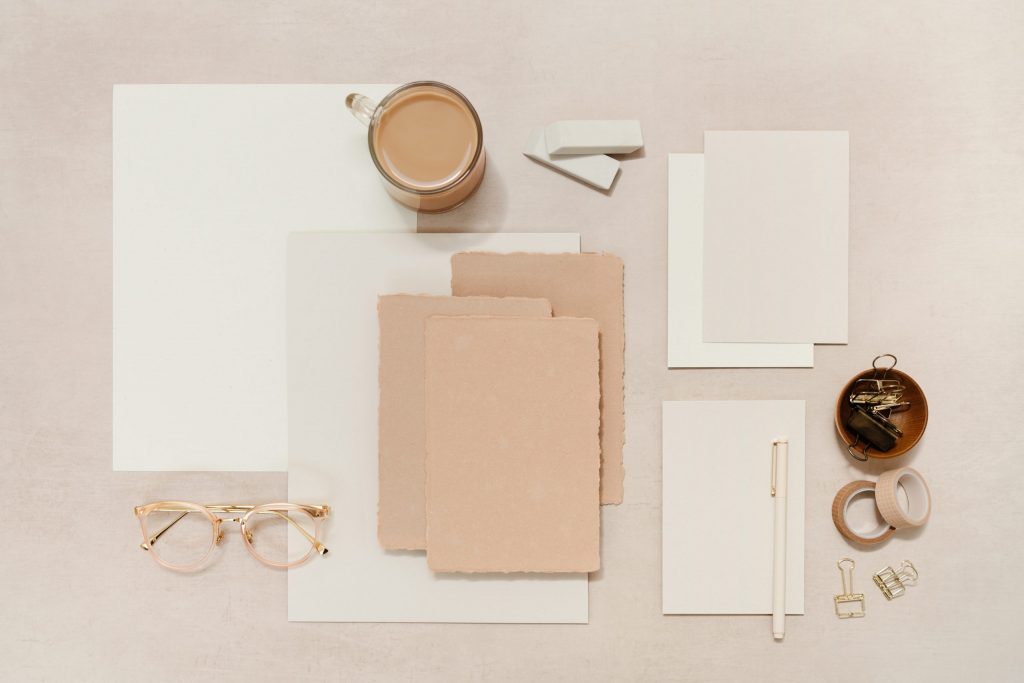 Brand Storytelling: 7 Steps to Visibility and Sales
1. Define your business mission and vision
A mission statement describes what your business aims to do and its strategy in achieving those objectives. This is where you list the purpose of your organization and its goals. On the other hand, a vision statement focuses on the future – the direction you want your company to take in the years to come. It's like giving your clients a glimpse of the future by telling them that you're fully capable of delivering long-term value. 
Persuasive brand storytelling depends heavily on your business' mission and vision. You need to clearly define these to properly communicate and interact with your audience. Make sure that your brand story aligns well with your mission and vision. 
Just like your goals, your mission and vision statements change as your business grows, so rewrite them as needed. 
2. Create a brand personality
This is the key to humanizing your business and making your brand look friendly and approachable. Finally, you're managing an organization that can deliver quality products and services. The next thing you should focus on is developing your brand personality. What human traits do you think should be associated with your brand?
Those traits must be entirely consistent with your mission, vision, and value proposition. Fun? Friendly? Kind? Keep in mind that people are most likely to buy or work with a brand with similar characteristics. It's like when you're making friends – you instantly hit it off with people of the same extraordinary qualities. 
3. Hit the emotional chord
Tell a brand story that hits the emotional chord with your current and potential clients. It's not about portraying a perfect image. You're human, too. Showcase your vulnerability and how you overcome them. Thousands out there are struggling with the same reasons! The goal here is to let them know that you're on a similar journey and that getting in touch with you is the best solution. 
The most important rule here? Be honest and real. Keep the story authentic, clear, and concise. Moreover, construct it with your business in mind, but don't sell directly. Selling even before establishing a good relationship can ruin the blooming relationship between you and a potential client. 
4. Focus on your WHY 
Why does your business exist? Even as a small online business owner, you're here for a reason. If you're a business coach, what sets you apart from the other coaches? Business coaches motivate, support, and mentor entrepreneurs. They guide them in every step of the way, from implementing strategies to working on networking initiatives. Both of you may be coaches, but do you have the same motivations? 
All of us have different stories, and that's what we need to share. Our WHY. I understand that things may be a bit blurry at first. Here's a tip. Get a pen and paper. List down everything your company stands for. You see, every entrepreneur wants to help people. The question is, in what way do you want to help? Let this be the starting point of your why. 
5. Add great visuals
Words alone wouldn't help you capture the attention and trigger the curiosity of your prospects. To embed your inspiring story in the minds of your potential clients, use fascinating visuals. Choose the best colors that align with your brand. See that your marketing collaterals have brilliant visuals that will help communicate your brand story and message more effectively.
If you're a one-person business owner who is just starting to learn about brand messaging and marketing strategies, you may have a challenging time with this. Not everyone is a talented designer! And that's OK. So how do you come up with excellent designs? I suggest using Canva for clearer, more vivid messaging. Just drag and drop different elements, then you're all set!

6. Be consistent
Communicating conflicting information will confuse your current and future clients. Don't change things up one day, thinking that the same brand story bores everyone. Be honest, authentic, and consistent. However, people don't like being advertised to and seeing the same things repeatedly. 
Social media and other digital platforms are more than just avenues for advertisements. Always find new ways to communicate your story on different platforms. Maximize your creativity. Put your brand at the forefront of your target clients through a powerful narrative and execution. 
Brand storytelling mistakes business owners make 
Many business owners make the mistake of implementing strategies even without a powerful brand story. Instead, they spend on ads, grow their social media platforms, and launch new packages without a brand story.
Whether you're just starting or have been running your business for years, stop for a moment and evaluate things! Below are some of the mistakes entrepreneurs make concerning brand storytelling. 
1. Communicating an uninspired, lackluster story
Our day-to-day lives can sometimes get a bit boring. But, of course, no friend or potential client would ever want to hear a dull, predictable story that can happen to anyone, anywhere. If you keep communicating a brand story without creating any impact, it may hurt your brand reputation. 
Share a remarkable, authentic experience that turned your life around. As your business grows, your brand story and messaging evolve, too. It will change with time, yet everything should make a lasting impact on your audiences. 
2. Not including an emotional hook
Positive emotions are the keys to making a memorable, convincing brand story. Make sure that they feel amused, empowered, and inspired. Then, from the very first line of your account, see that audiences stick around. There should be a particular element that would make them stay. 
You may include unanswered, intriguing questions or something that would make them feel accepted and important. Many people don't read long texts or videos until the end, so it's crucial to include a simple statement with an emotional hook in the first few seconds.
3. Not focusing on your WHY
Capture your audiences' attention by including an emotional hook, but make sure that that detail aligns perfectly with your WHY. So many things in this world can make a person tear up a bit and feel inspired. However, talk about the events that you genuinely experienced. Check what others are doing but never copy their stories and strategies. 
In addition, know when is the best time to mention your products and services. Yes, you're doing this for your business to become more visible, sell, and get clients. Unfortunately, selling on the most unexpected moments may irritate potential clients. Serve your brand story in alternative formats and bring up your offerings once in a while without sounding too salesy. 
4. Sounding too intimidating and complex
You're an expert in your industry, with decades of experience working with several successful clients. But even with a strong background in a particular niche, you should reach out to your potential clients in the simplest, friendliest way possible. 
Depending on your ideal client, fellow business owners who lack experience in certain aspects of marketing would most likely get in touch with you. So craft your brand story in a way that they wouldn't feel intimidated to approach you and work with you. 

5. Only talking about your successes
Every entrepreneur has their share of failures and successes. Merely highlighting your successes may not appear genuine. Look, I understand that, in a way, talking about all the setbacks and failures doesn't sound motivating at all. It's like experiencing all the stress over and over again! But you made it, right?! Thanks to all those challenges, you've grown and become a successful business owner. 
Talking about your failures will make you feel more relatable and authentic. Share with your audiences how you managed to overcome your challenges. What lessons did you learn from those bad experiences? How did it help you build and grow your business? And even now that you're already managing a thriving venture, how do you deal with the setbacks that turn up once in a while? 
How to Write an Effective Brand Story: Be Human and Authentic
A brand story is not something you can develop and distribute on your digital channels overnight. Writing it and executing a brand storytelling strategy requires contemplation, effort, and time. It all begins with how you see yourself and your business and what makes your offerings unique. Show your potential and current clients that like them, you're human and that you can give them a helping hand.