We may earn money or products from the companies mentioned in this post.
Bullet Journal Fitness Trackers?  Say what?!
Committing to strict fitness goals has always been challenging. I'm sure that many people can relate to that sentiment! I, myself,  have a difficult time following a healthier lifestyle, (I love chocolate) but what can I do? I need to do it for myself and for my family. Recently a friend of mine decided to get the latest Fitbit from a site similar to Mobile Mob so she could track her workouts, and it got me thinking of new and creative ways I could keep track of my own fitness while staying motivated.
Luckily, I discovered new, creative ways to stay on track. Let me share with you my secret weapon to good health–my bullet journal! I'm certain that these bullet journal fitness trackers can also motivate you to stay happy and healthy. 
Stay motivated.
Without good motivations, and even with the prettiest bullet journal, you aren't going to succeed in living a healthier lifestyle. My main motivation here is to live a long, healthy life with my family. With the help of my bullet journal, so far, I'm doing well.
How about you, what is your motivation in maintaining a healthy routine? Developing healthy living habits is hard for most people, so you may need to push yourself every day. 
The Source
Use bullet journal fitness trackers to achieve your health goals.
A bullet journal is one of the best tools you can use to achieve your fitness and health goals. It allows you to set your own unique pace, unlike those templated fitness programs and planners. Since you yourself is in charge of designing every page, you are your own boss.
You are a creative master and motivator.
Moreover, you are free to incorporate fun into the entire planning process. Bullet journal lovers and fitness enthusiasts are not just committed to working out and eating healthy, they are also enjoying their time in designing bullet journal fitness trackers!
These bullet journal supplies can help you make amazing workout and fitness spreads!
✅ This journal stencil planner set that you can use not just for your bullet journal, but also for handmade family holiday cards, greeting cards and letters.
✅ This bullet journal notebook that is 24% heavier compared to other journal brands.
✅  This card ink pen set can help you make beautiful letterings and line widths.
✅ These fine tip pens will change the way you approach drawing in your bullet journal.  I adore them and I can't live without them.
✅ These ball pens are loved by many bullet journalist friends because of its great for creating flowy strokes. 
✅ This highlighter pen set is a top choice for those who love bullet journaling. 
✅ These washable markers are perfect for writing, coloring and drawing.
✅ These washi tapes have wonderful, unique patterns.
✅ These set of pens are designed for every person who loves calligraphy, drawing, and art therapy. 
✅ This graphite paper will save you tons of time by capturing each detail in your original design smoothly. 
✅ These bullet journal stickers will look beautiful for almost every kind of spread imaginable. 
✅  These watercolor brush pens offer good colors for blending and shading bigger areas.
✅  These sticky notes offer are incredible reminders to not forget important items.
The most inspiring bullet journal fitness spreads for a healthier you.
Creative steps trackers!
Our Source
The Source
Make sure to track your fitness progress in the most artistic way.
Our Source
The Source
Our Source
When it comes to bullet journal fitness trackers, the simpler the better!

Our Source
The Source
Explore colorful ways to monitor your weight. 
The Source
Our Source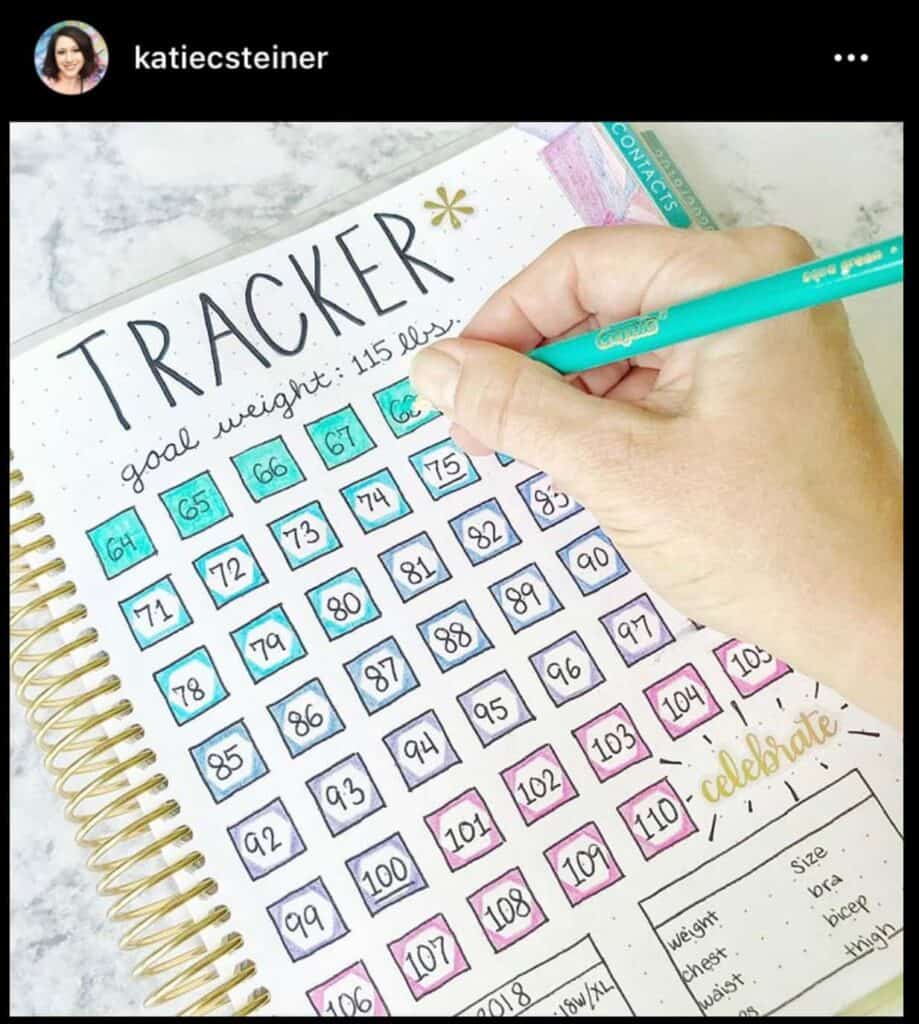 The Source
Our Source
The Source
Workout spreads are amazing motivational tools.

The Source
Our Source
The Source
Our Source
The Source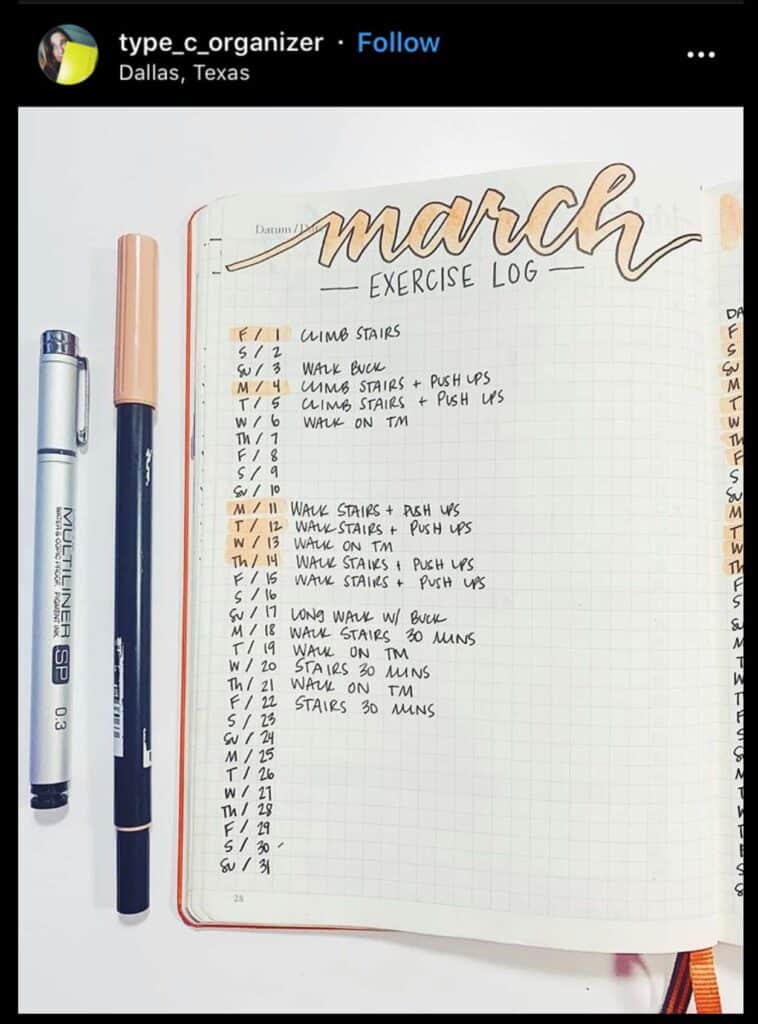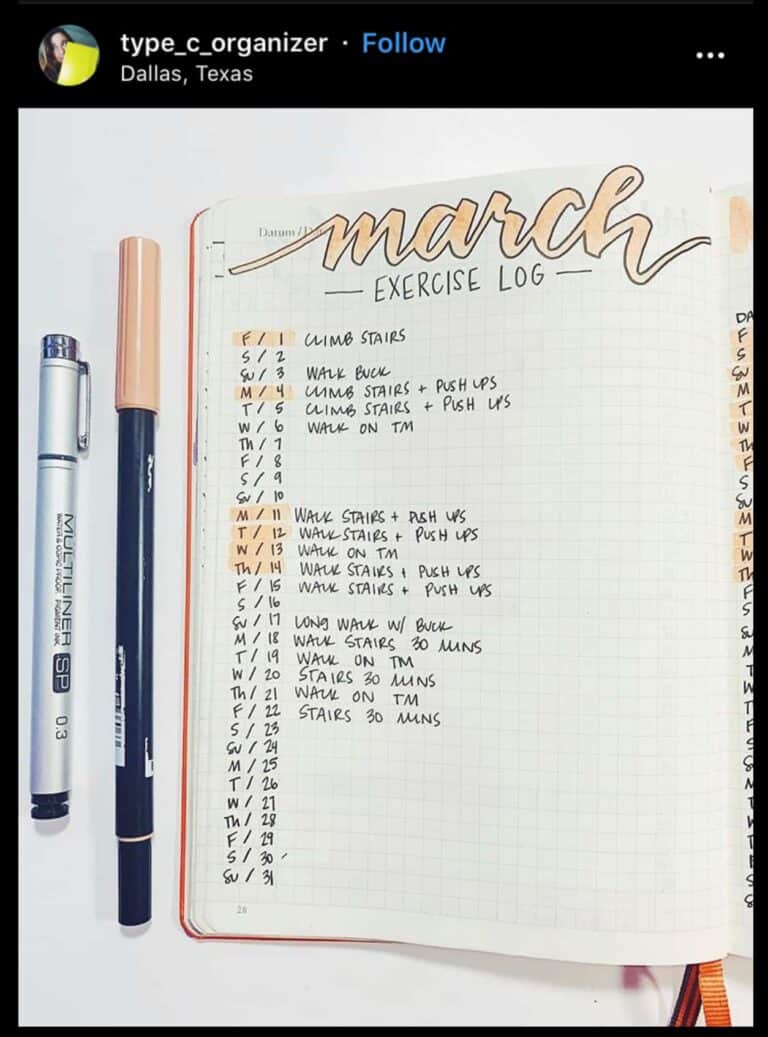 Our Source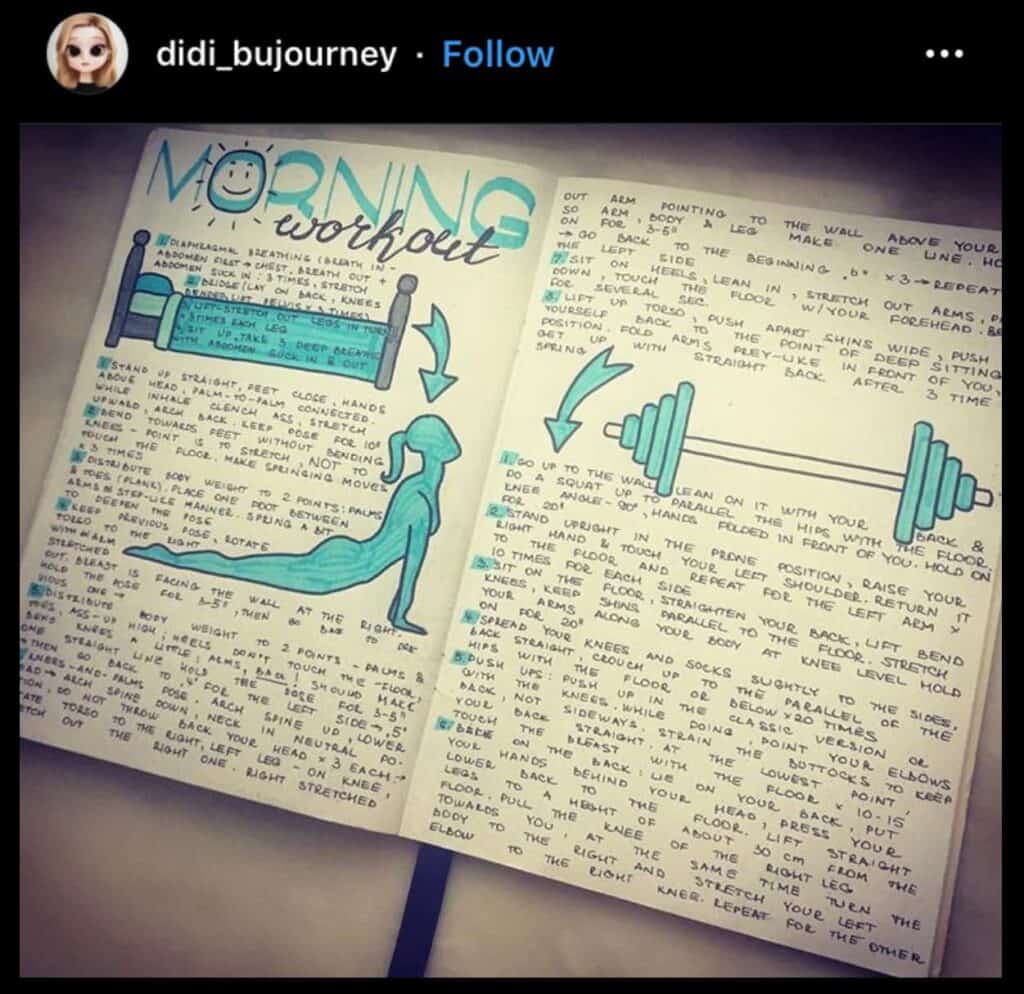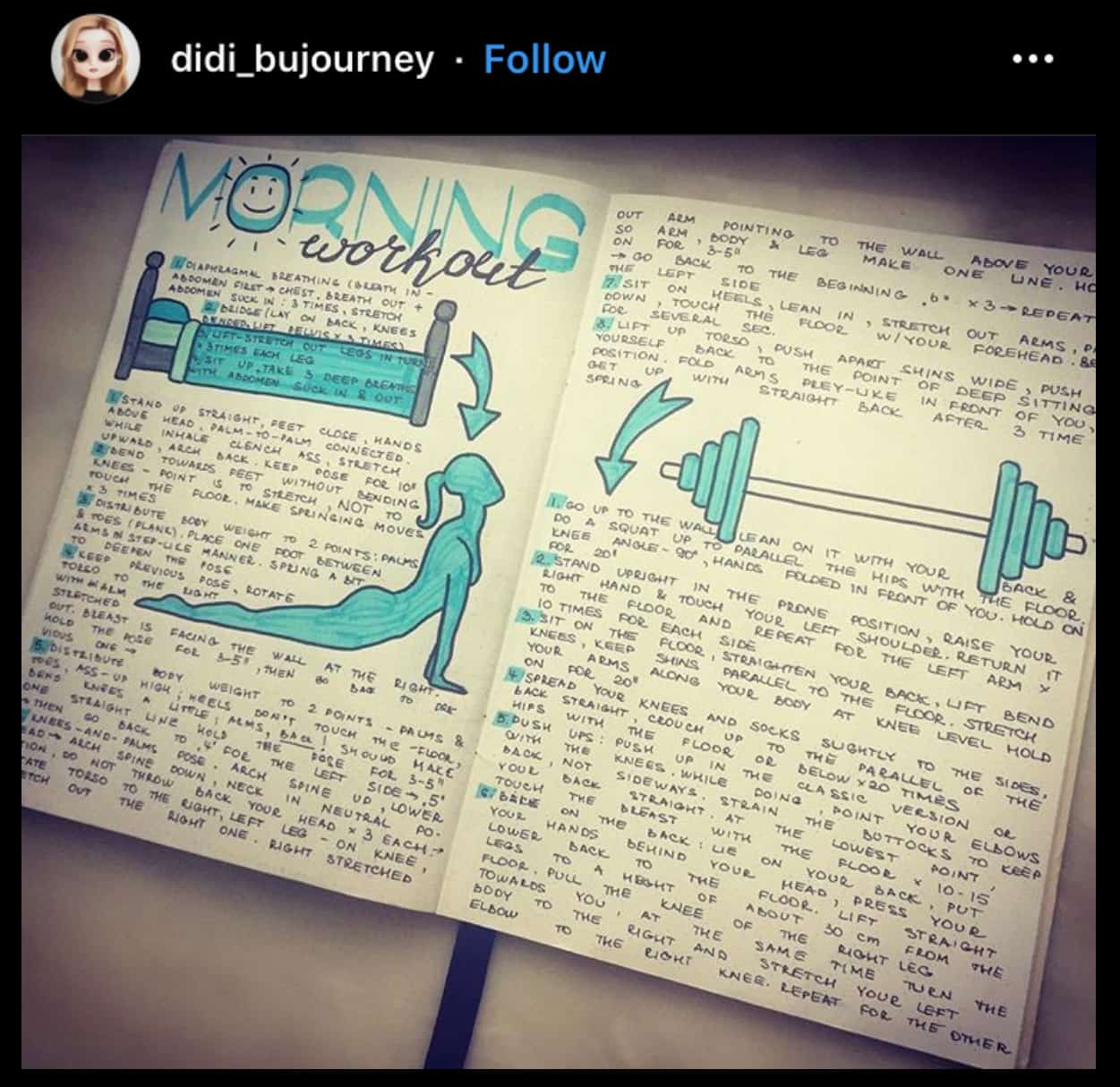 The Source
The Source
Take it as a challenge!
The Source
Our Source
The Source
Don't stop running until you reach the finish line to success. 
The Source
Our Source

The Source
Our Source
A bullet journal provides a visual representation of your fitness efforts.
Many people work out a lot, but don't really see the results of their hard work. Eventually, they lose motivation. Don't let that happen to you. Use your bullet journal effectively, and allow it to provide you a clear overview of your health progress.
If, at some point, you lose track of your objectives, remind yourself of the many reasons behind those goals. Each time you feel like giving up, think about how important your health is to your overall success. 
Click here if you also want to use your bullet journal to track your expenses. 
For newbies, making a bullet journal vision board is a great start. 
AWeber Sign Up Form authentication failed. Please verify the settings to continue to use AWeber Sign Up Form.