We may earn money or products from the companies mentioned in this post.
If you are thinking of new ways to organize recipes and meal planners, create your own bullet journal. Bullet journal spreads are not only for habit trackers and to-do lists. You can use it to plan your meals and compile recipes that you love. Sure, you can just print them out for convenience, but using your BuJo allows for more creativity and personality. Learn how to make our own bullet journal food diary now. 
So, how do you add a recipe to your journal? Make a list of all the recipes that you want to put on your bullet journal pages. These can range from those recipes that you have tried in the past, or those you want to make in the future. Write the recipes in your bujo pages. Add some doodles and drawings that will make the spread look more appealing and beautiful.
But hey before I get started sharing my favorite bullet journal diary ideas check out my favorite bullet journal supplies – if you are anything like me you can never have enough!
✅ This journal stencil planner set that you can use not just for your bullet journal, but also for handmade family holiday cards, greeting cards, and letters.
✅ This bullet journal notebook that is 24% heavier compared to other journal brands.
✅  This card ink pen set can help you make beautiful letterings and line widths.
✅ These fine tip pens will change the way you approach drawing in your bullet journal.  I adore them and I can't live without them.
✅ These ball pens are loved by many bullet journalist friends because of its great for creating flowy strokes. 
✅ This highlighter pen set is a top choice for those who love bullet journaling. 
✅ These washable markers are perfect for writing, coloring and drawing.
✅ These washi tapes have wonderful, unique patterns.
✅ These set of pens are designed for every person who loves calligraphy, drawing, and art therapy. 
✅ This graphite paper will save you tons of time by capturing each detail in your original design smoothly. 
✅ These bullet journal stickers will look beautiful for almost every kind of spread imaginable. 
✅  These watercolor brush pens offer good colors for blending and shading bigger areas.
Now let's dive in….
Making bullet journal food spreads are great because by writing down the recipe and meal details, you can also monitor your food intake. A lot of people add more personality to those recipes by tweaking them to suit their own tastes. Here are some pretty spreads that you can replicate in your bullet journal food diary. 
Bullet Food Trackers That Will Help You Monitor Your Food Intake
The Source
Our Source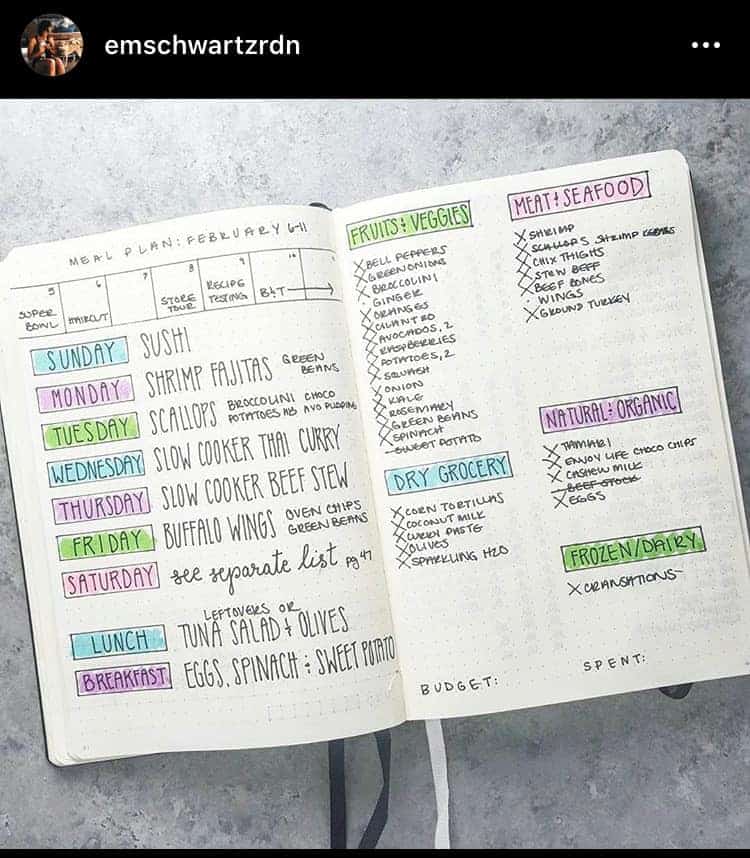 The Source
Our Source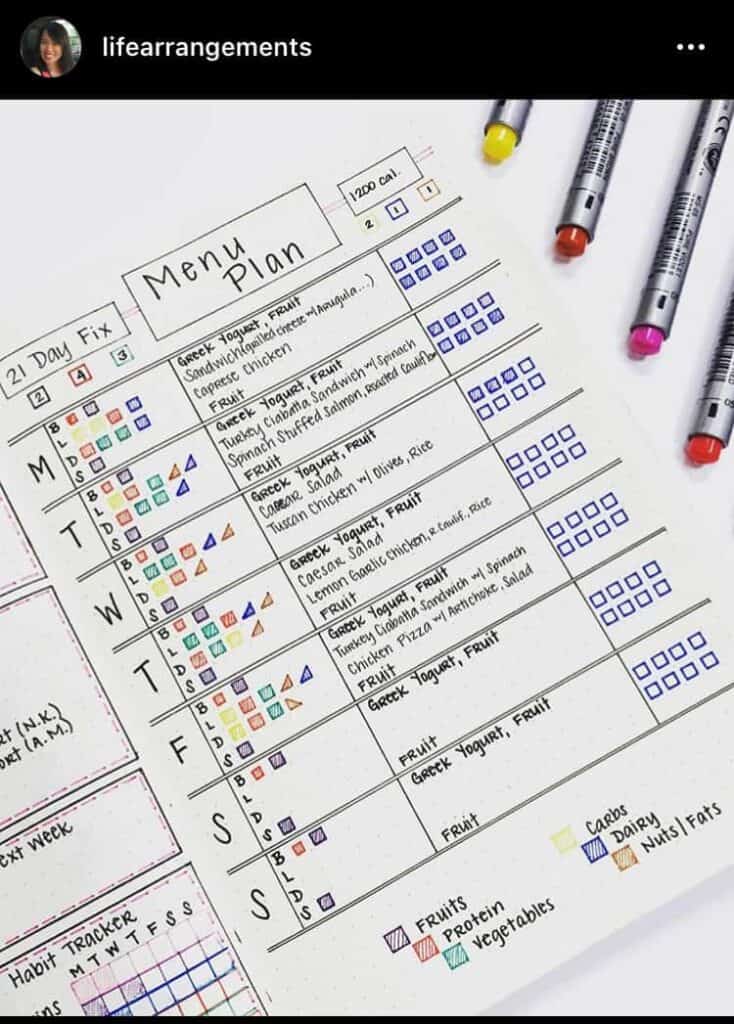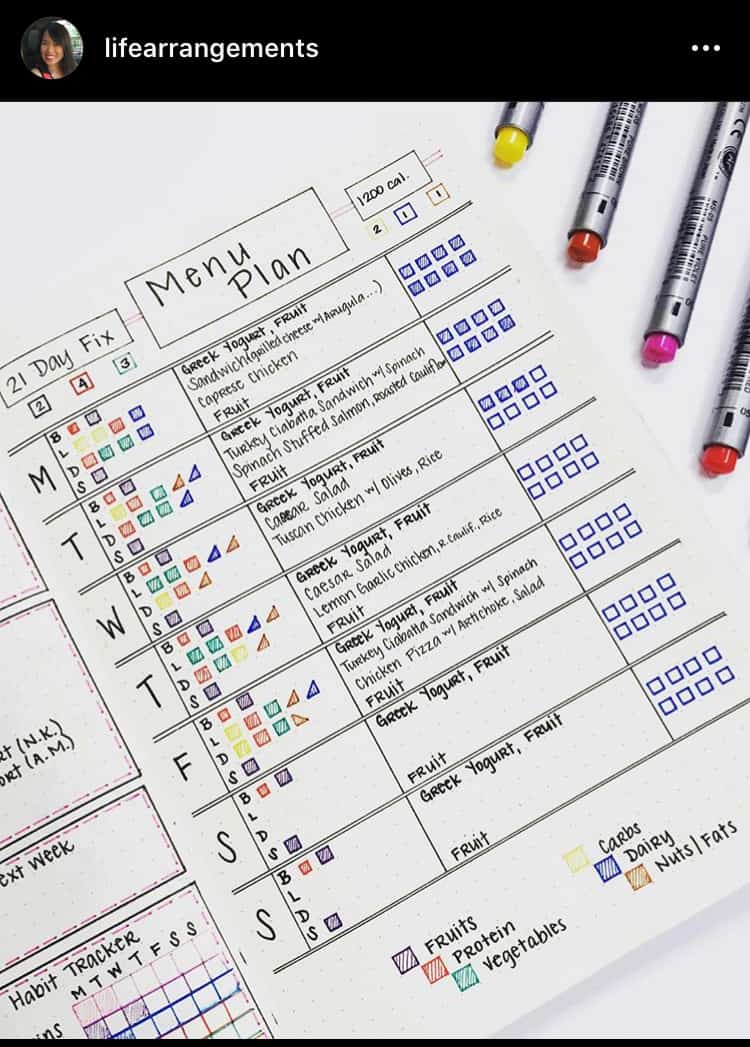 The Source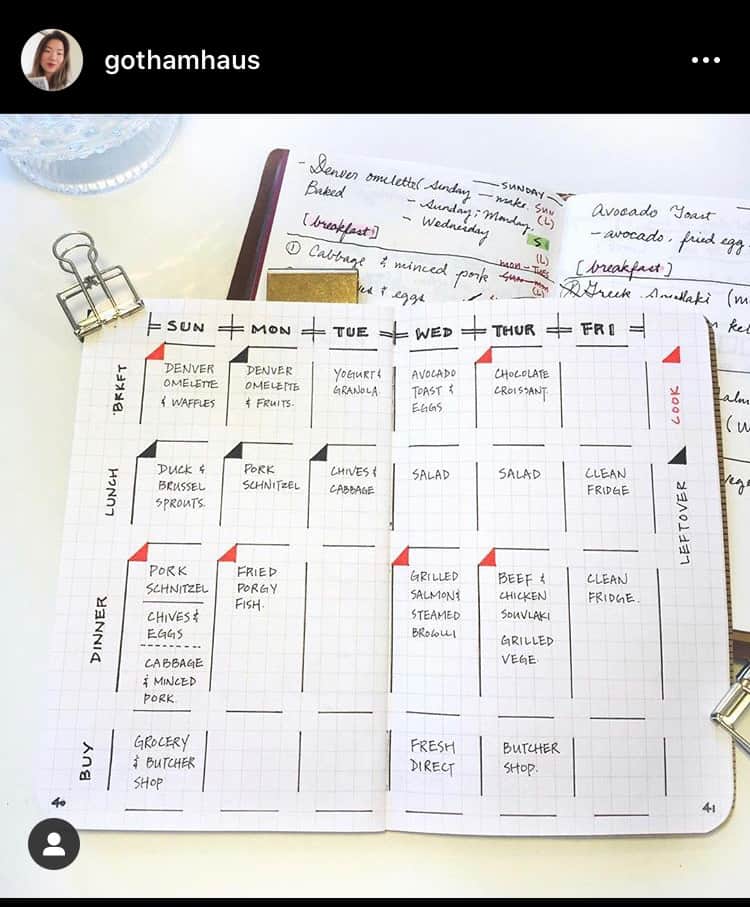 Our Source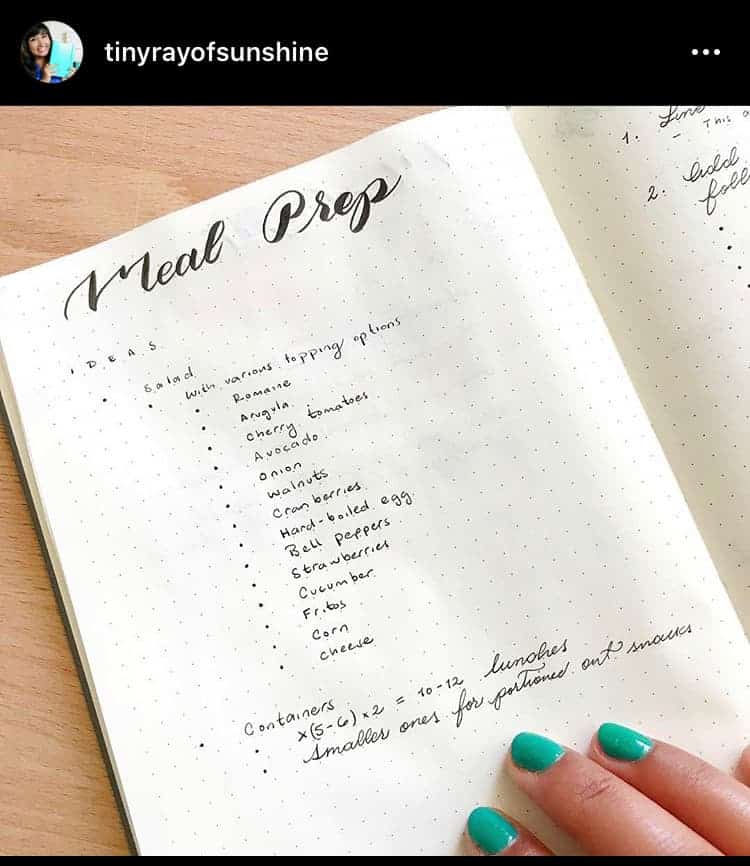 The Source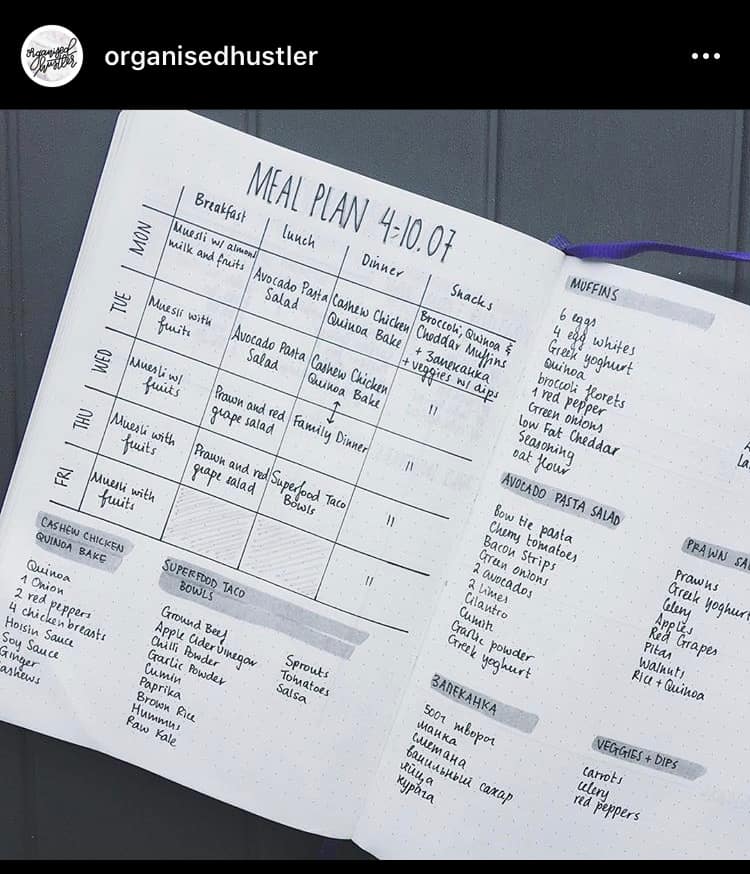 Our Source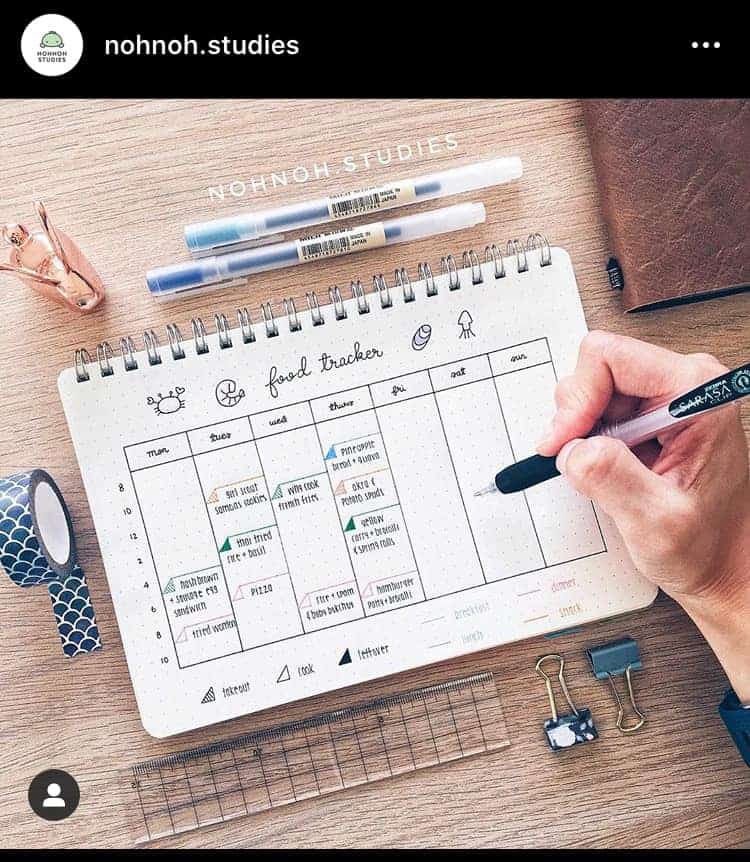 The Source
Our Source
The Source
Our Source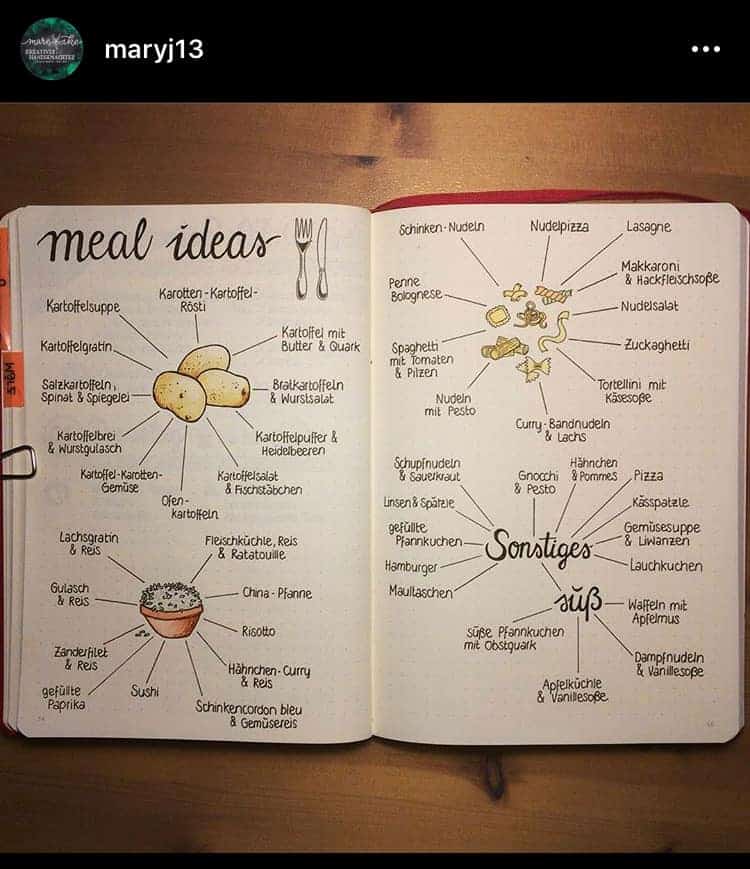 The Source
Our Source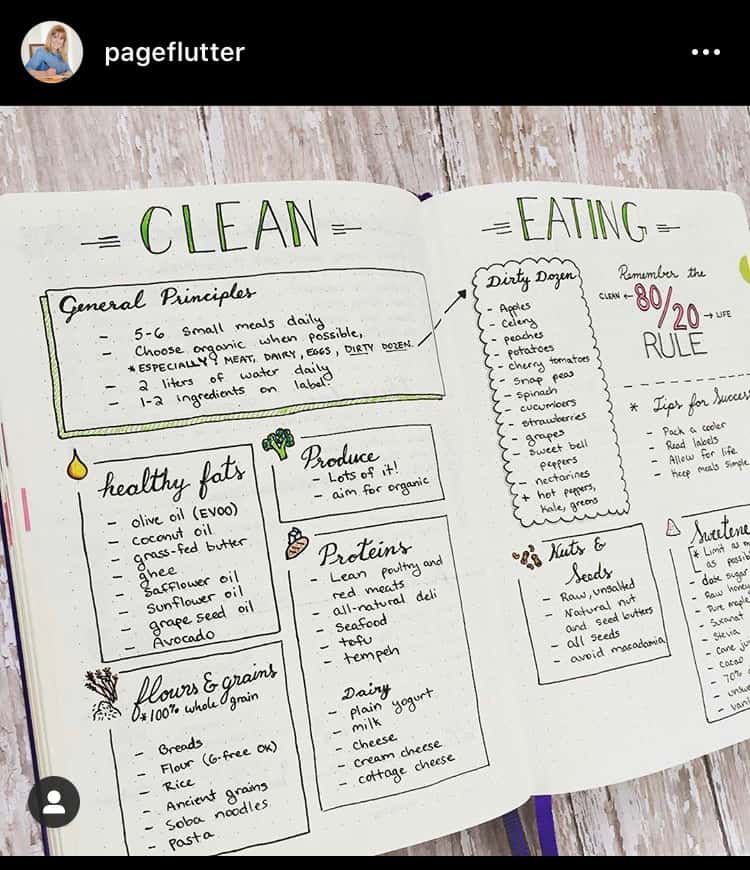 The Source
Our Source
The Source
Food lovers and bullet journal enthusiasts unite! 
You can start by writing down your favorite short, quick snacks. As much as possible, focus on the healthy ones. You would want your bullet journal to lead you to the correct direction when it comes to eating. Expect the content of your food diary to change over time, depending on your goals and necessary food intake. Maintaining a bullet journal food log like this can make you more aware of your eating habits. 
Create the best bullet journal notebook this 2020! But, before you can start with this new project, make sure to gather all the BuJo supplies needed!
AWeber Sign Up Form authentication failed. Please verify the settings to continue to use AWeber Sign Up Form.