30 Pretty Bullet Journal Washi Tape Ideas
We may earn money or products from the companies mentioned in this post.
Using washi tapes is an exciting way to add personal touches to your bullet journal notebook.
Do you have a big washi tape collection? Guess who has one?!
If you have plenty of them, you are probably thinking of a creative approach to "catalog" your collection. Yes, washi tape collections exist, and I can show you how you can make an artistic washi tape catalog!
You will love these bullet journal washi tape ideas!
A washi tape is a kind of tape people use for decorative purposes. It is made of an adhesive, thin paper. Think of masking tape with cool designs, only it peels off easily. If you love bullet journaling you will enjoy designing your pages with washi tapes. It is just plain fun!
If you are a beginner in the BuJo world, washi tapes are not the only accessories you need.
Here is a list of all the materials you should gather before learning new bullet journal washi tape ideas.
Turn your bullet journal washi tape ideas to reality with the help of these basic bullet journal supplies.
This bullet journal notebook that is 24% heavier compared to other journal brands.
This journal stencil planner set that you can use not just for your bullet journal, but also for handmade family holiday cards, greeting cards, and letters.
These washable markers are perfect for writing, coloring, and drawing.
These ball pens are loved by many bullet journalist friends because of its great for creating flowy strokes.
This card ink pen set can help you make beautiful letterings and line widths.
These washi tapes have wonderful, unique patterns.
This bullet journal stamp set is great for everyday planning, and can also be used for your travel journal spreads.
This graphite paper will save you tons of time by capturing each detail in your original design smoothly.
These sticky notes will help you remember important activities and dates.
These bullet journal stickers will look beautiful for almost every kind of spread imaginable.
This set of pens is designed for every person who loves calligraphy, drawing and art therapy.
These scissors have sharp blades that will help you finish your task in no time.
This highlighter pen set is a top choice for those who love bullet journaling.
These watercolor brush pens offer good colors for blending and shading bigger areas.
I've been bullet journaling for quite a while now, but I have to admit that it was just recently that I discovered the great creative uses of washi tapes.
But, apart from using it on my habit trackers, I love making and updating "washi tape collection" spreads to keep track of the designs that I currently have.
How many washi tapes do you own? If you have so many, this is the only convenient way to keep track of all the beautiful patterns, colors and designs.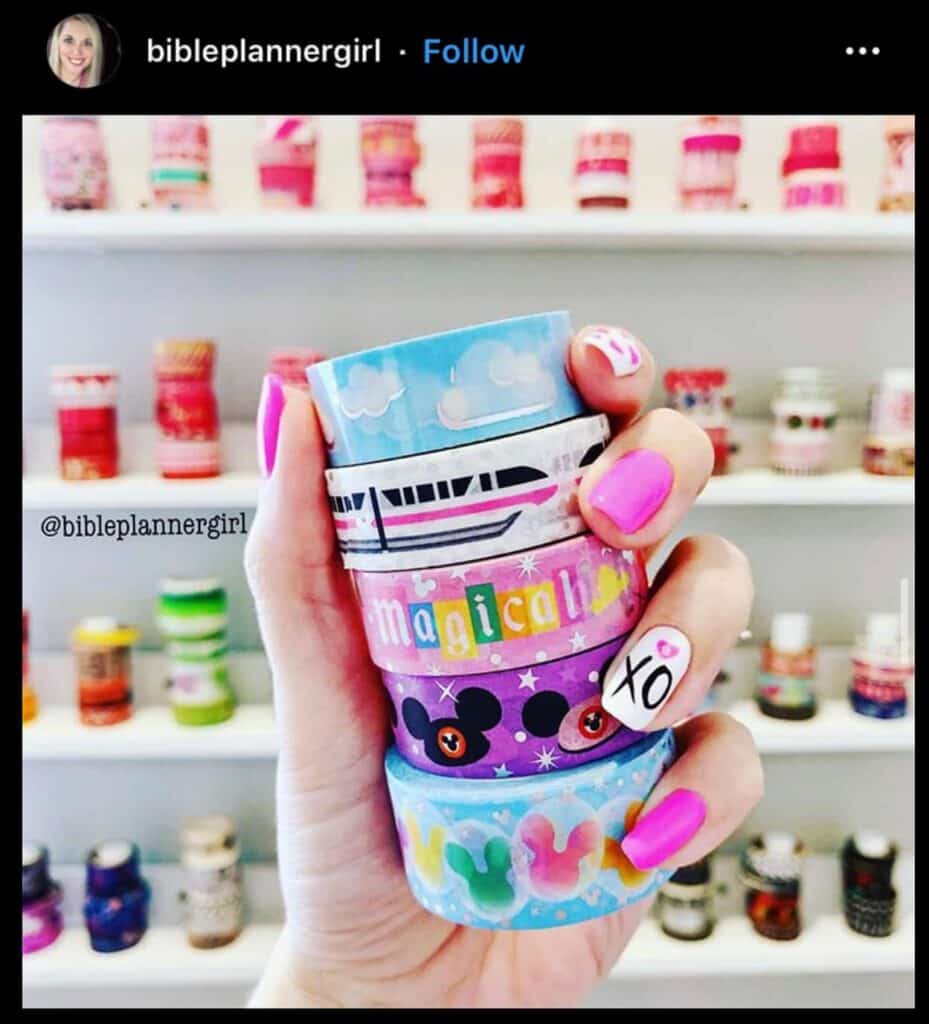 The Source
Here are awesome ways to show off your washi tape collection!
The most colorful bullet journal washi tape ideas.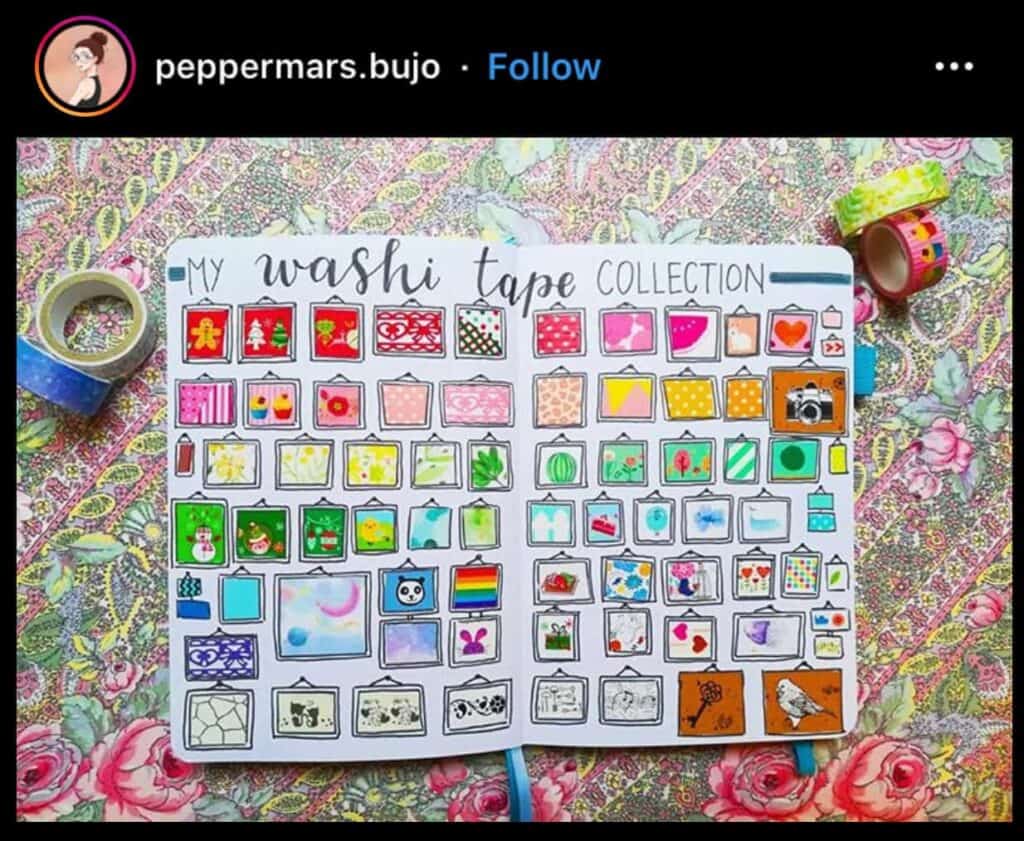 Our Source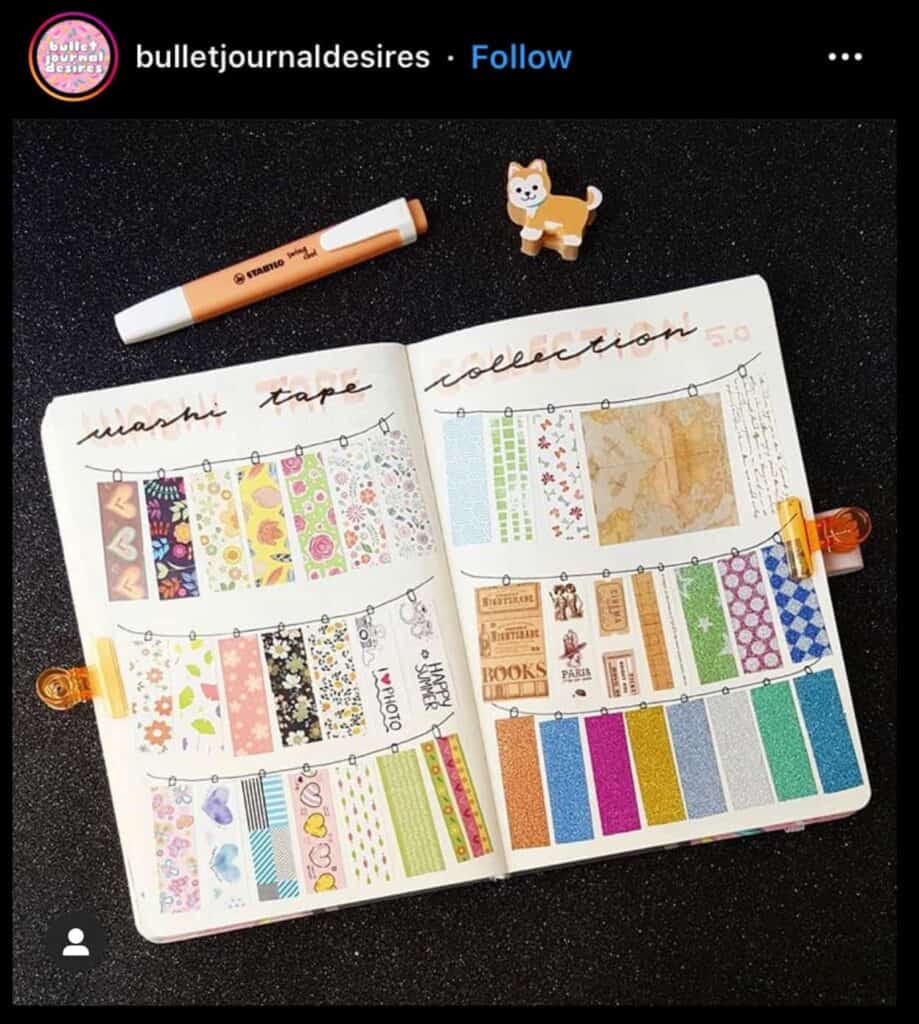 The Source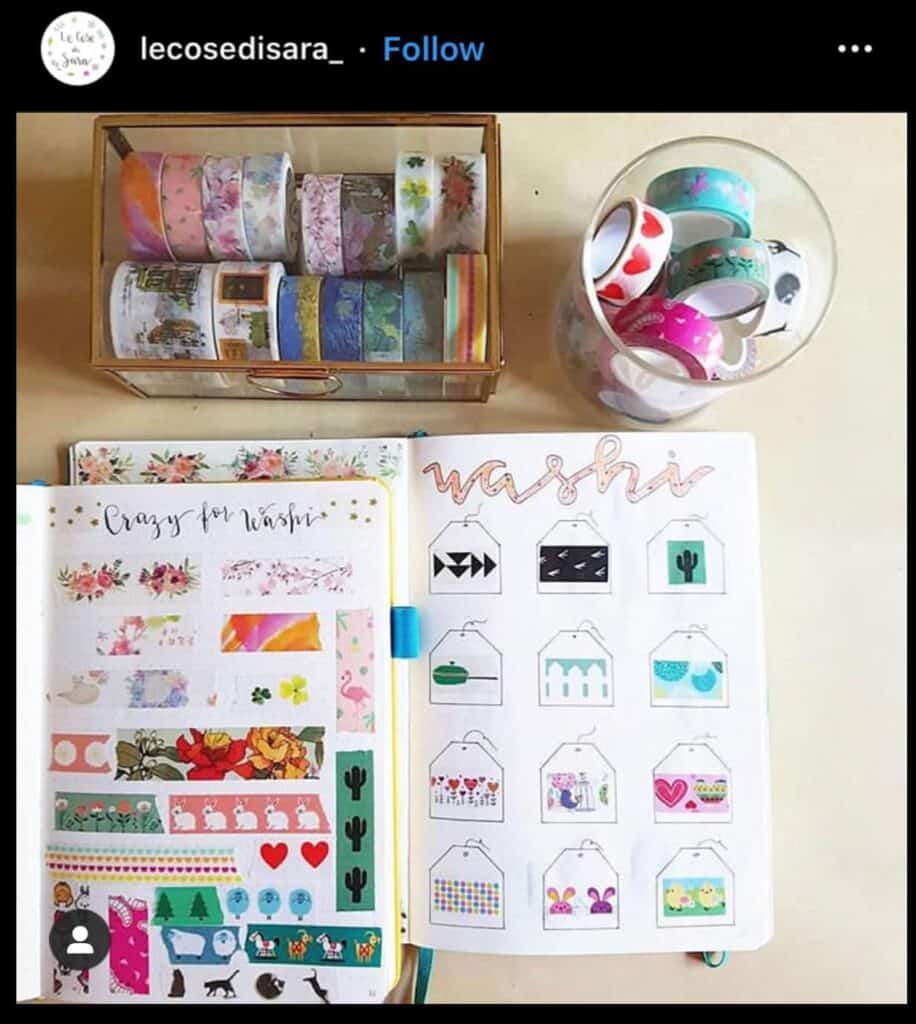 Our Source
The Source
Make a washi tape library.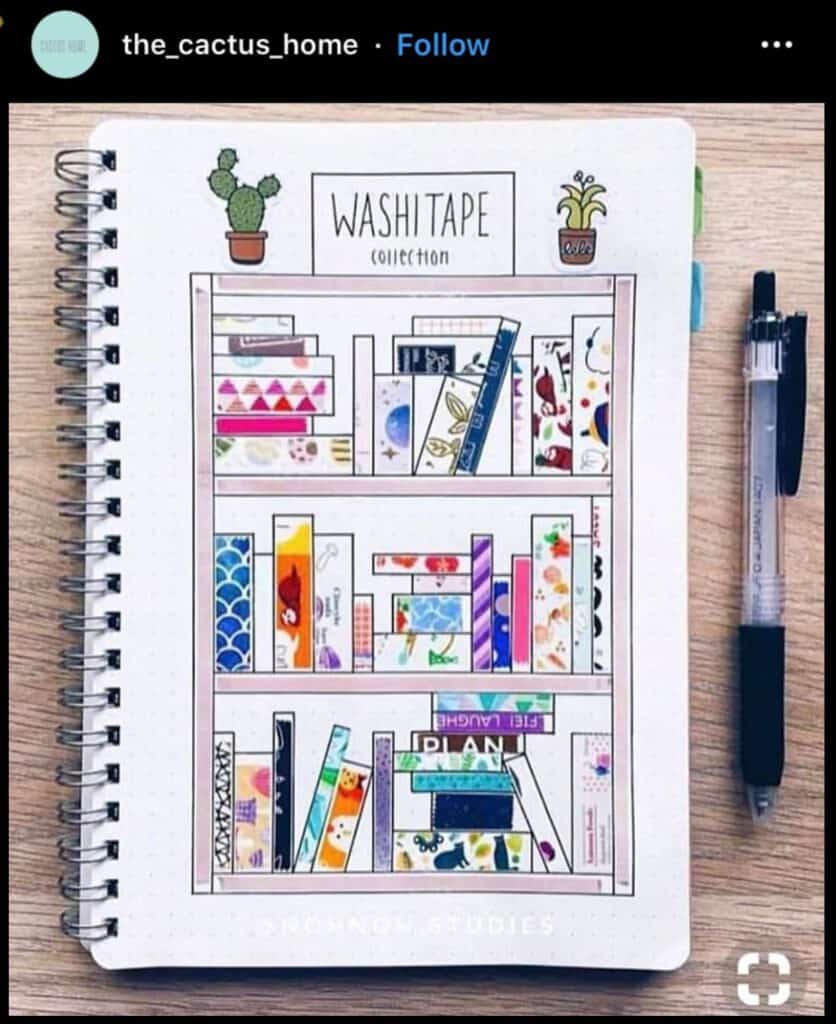 The Source
Just like those fashionable pieces in your closet.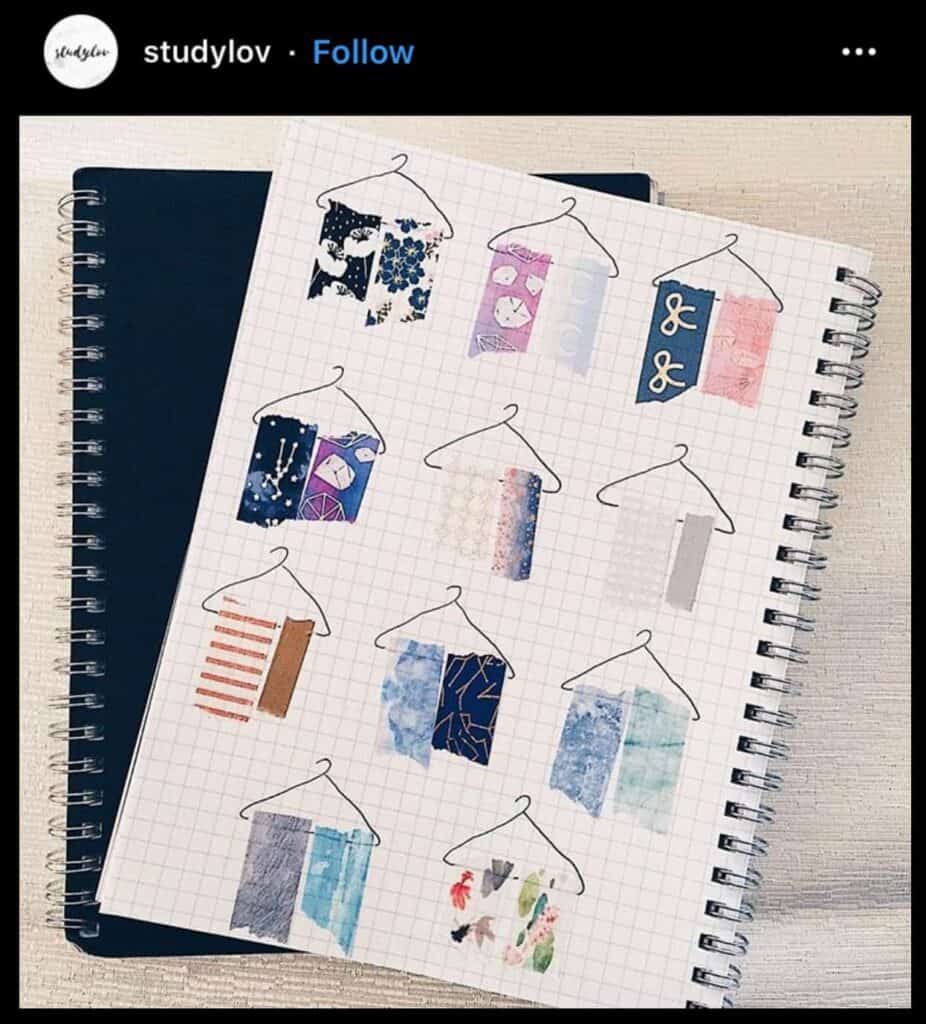 The Source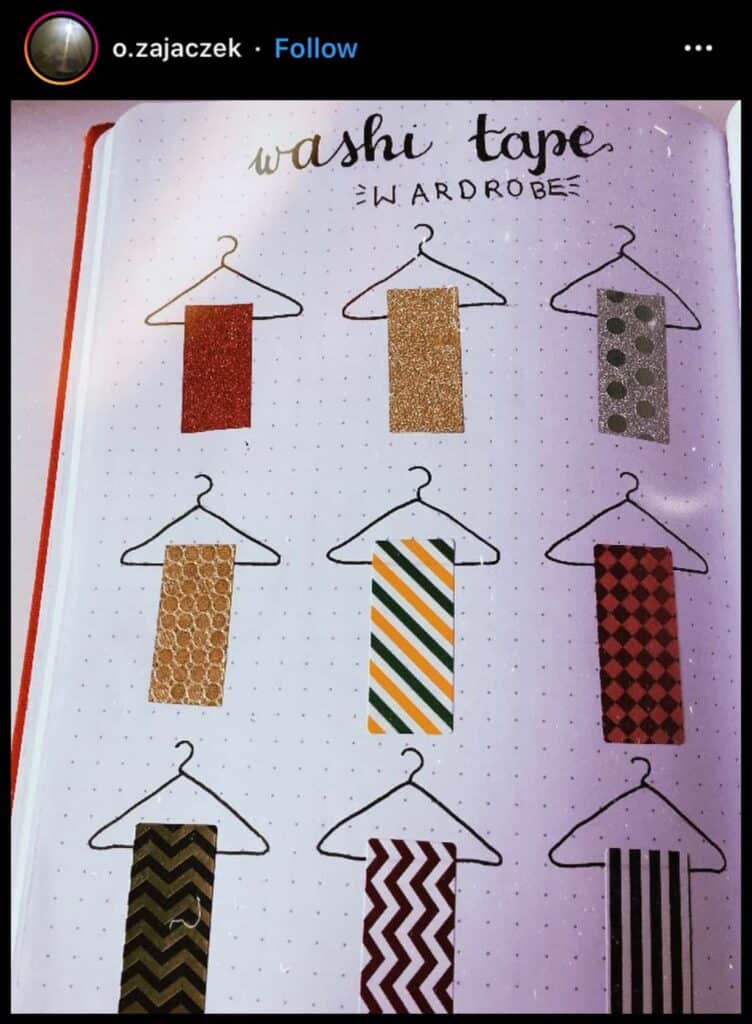 Our Source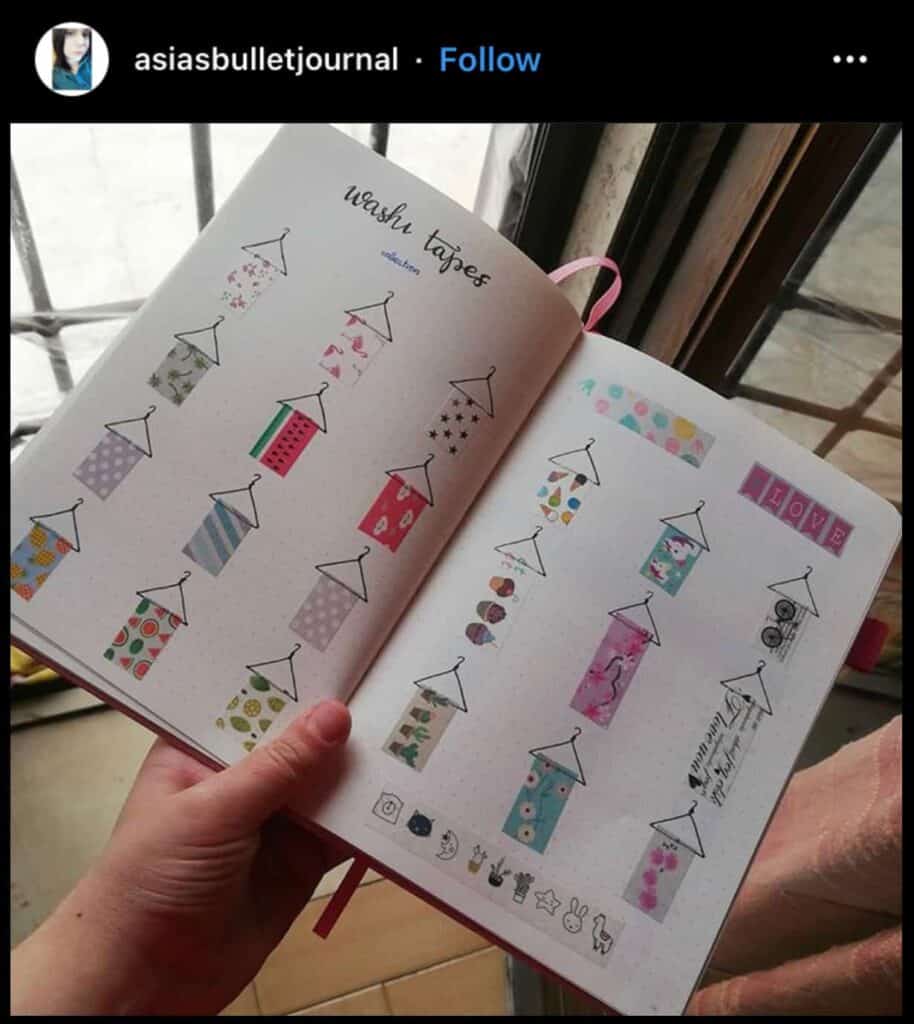 The Source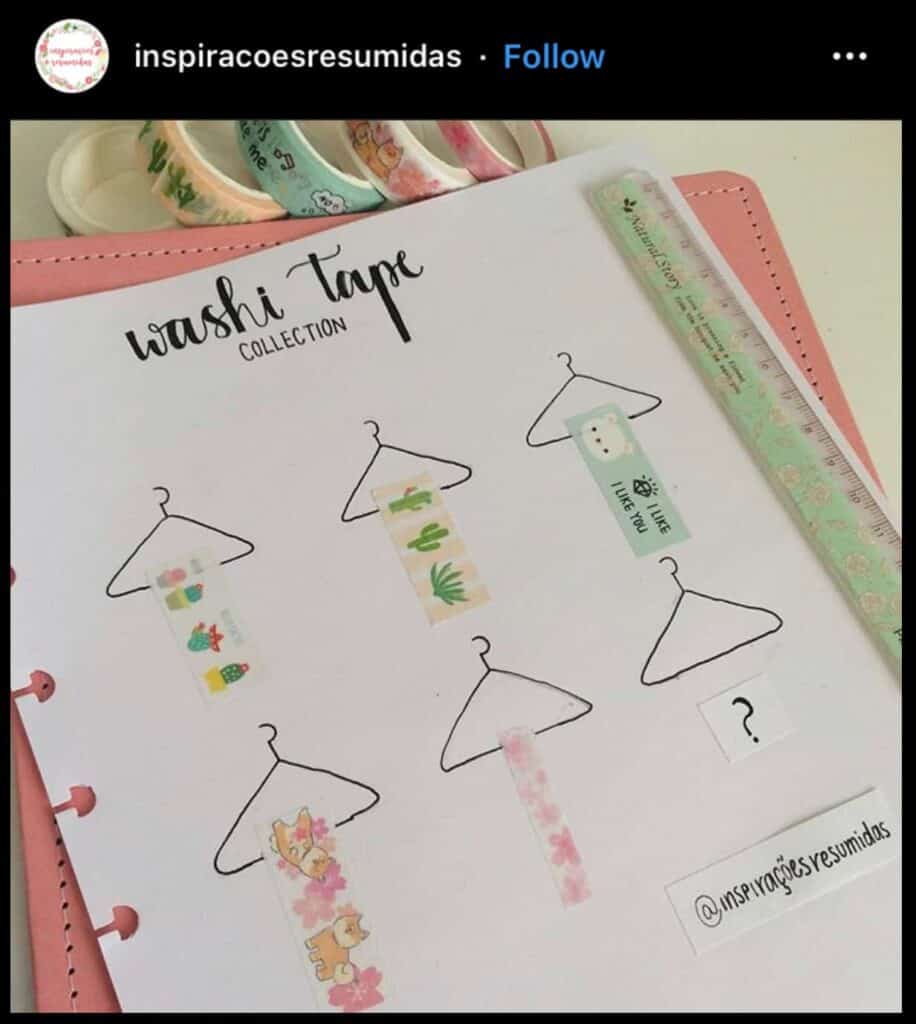 Our Source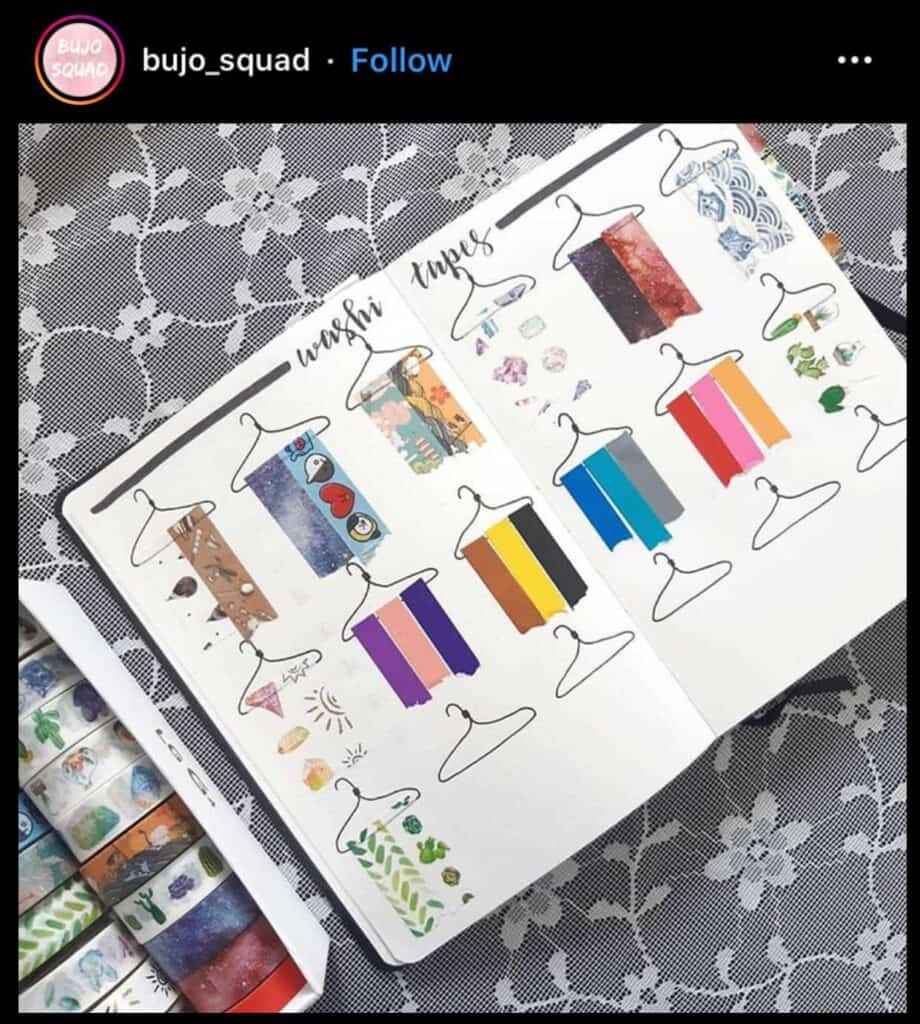 The Source
Minimalist on one side, and a burst of colors on the other.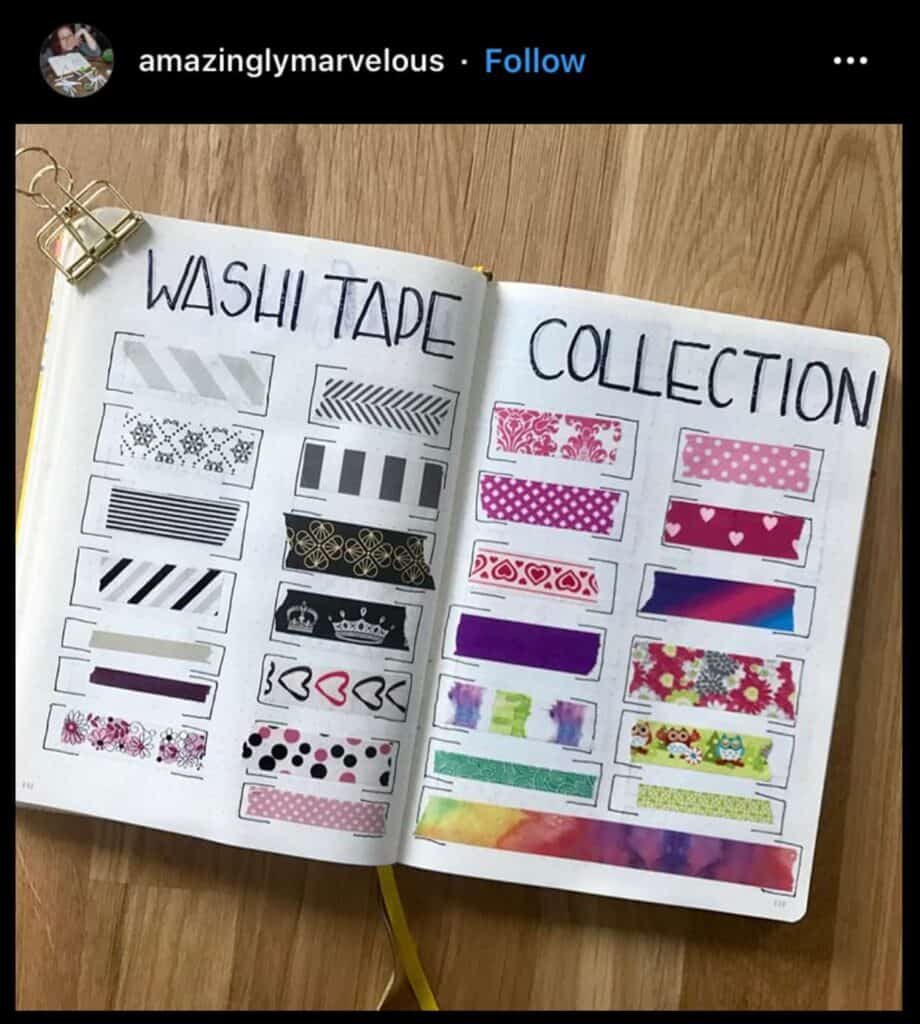 Our Source
Fill the entire bullet journal page with different designs.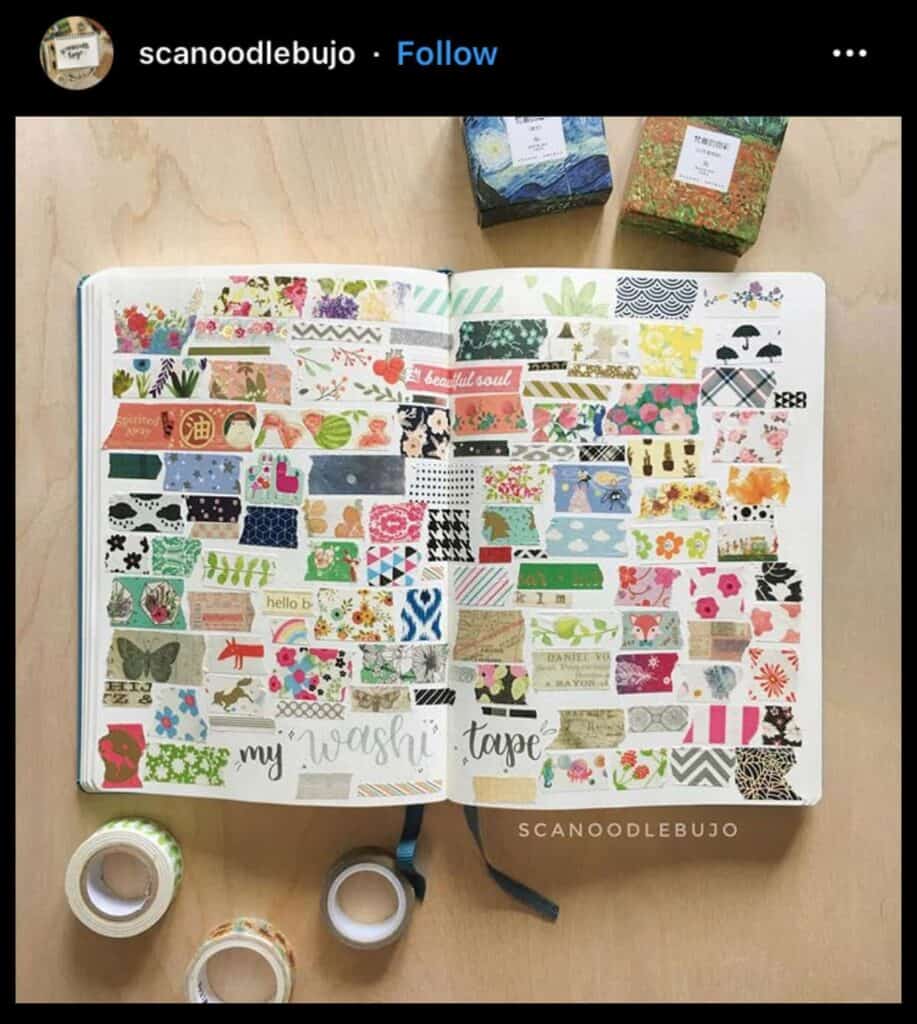 The Source
We love neat and clean bullet journal washi tape ideas.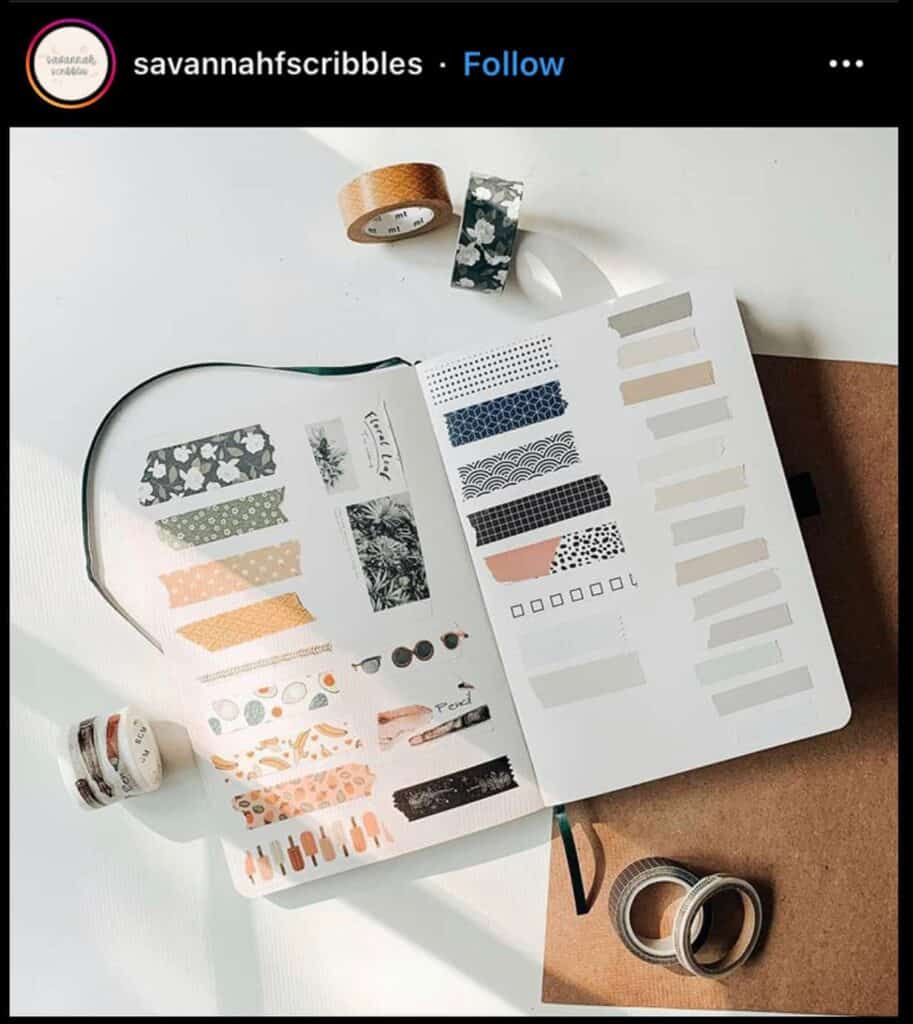 Our Source
The Source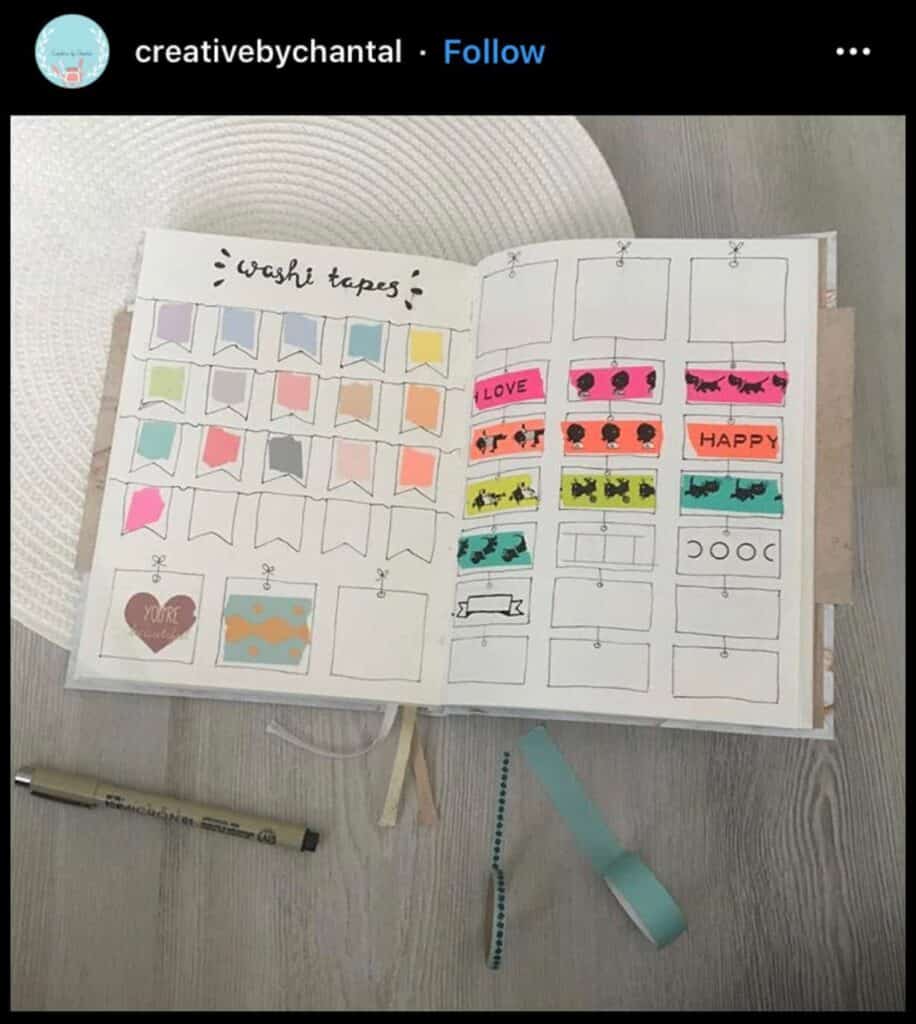 Our Source
Use washi tapes to make colorful plant pots on paper.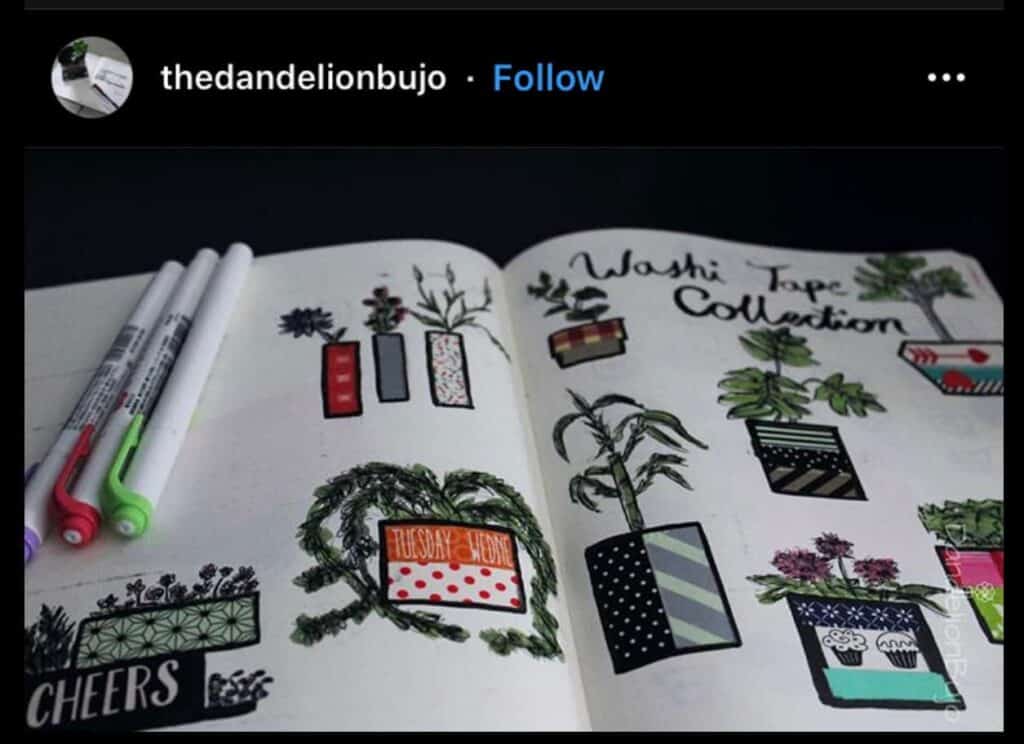 The Source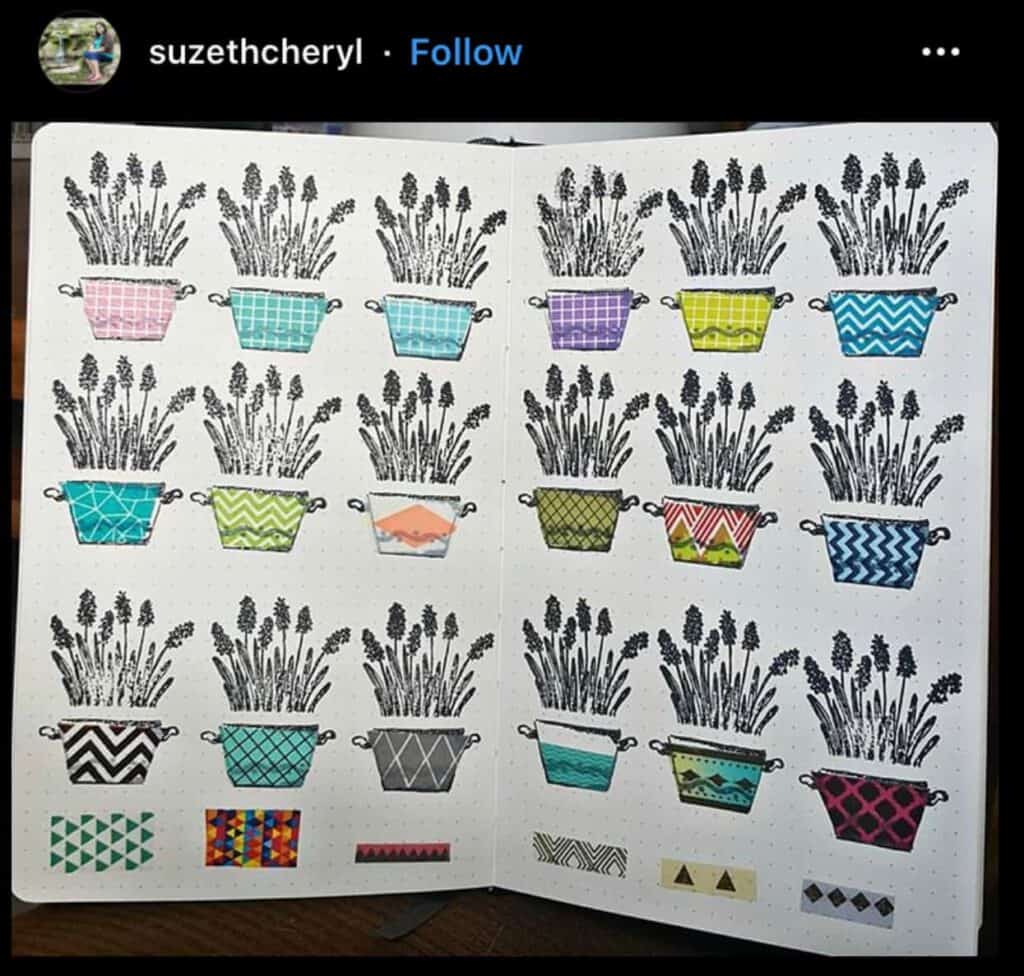 Our Source
The ultimate washi tape celebrations.
The Source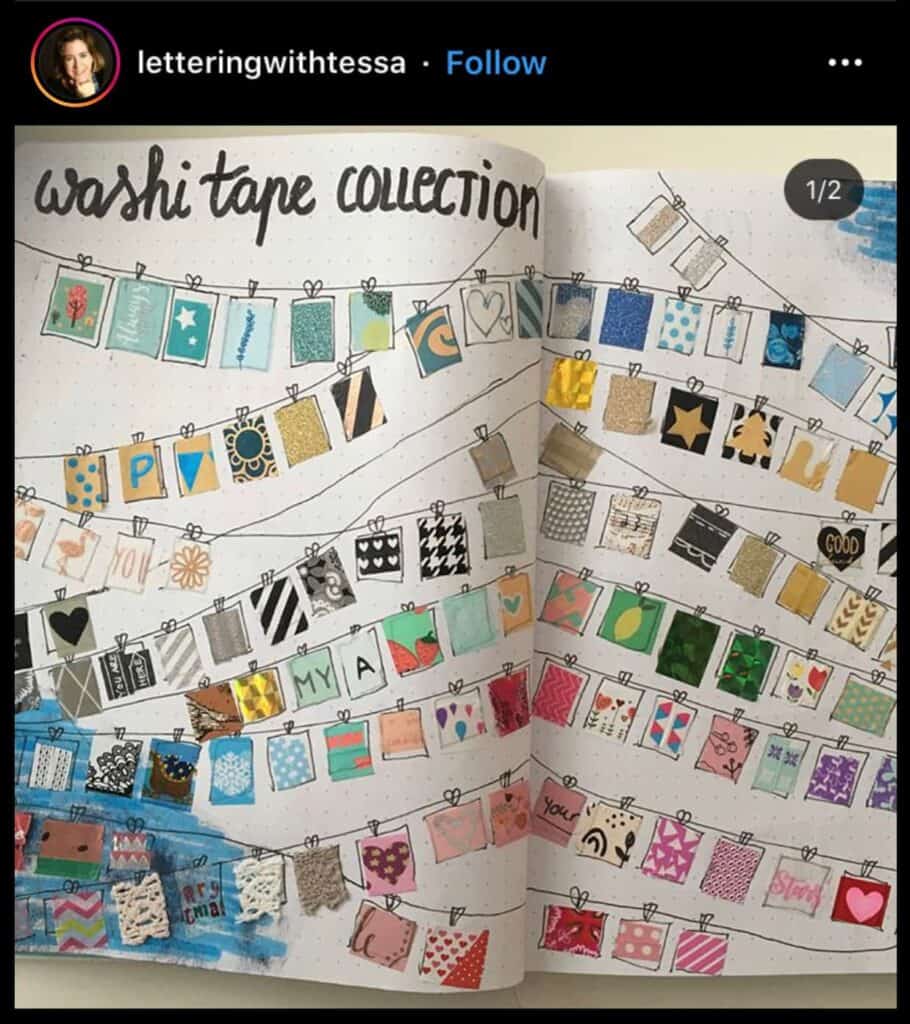 Our Source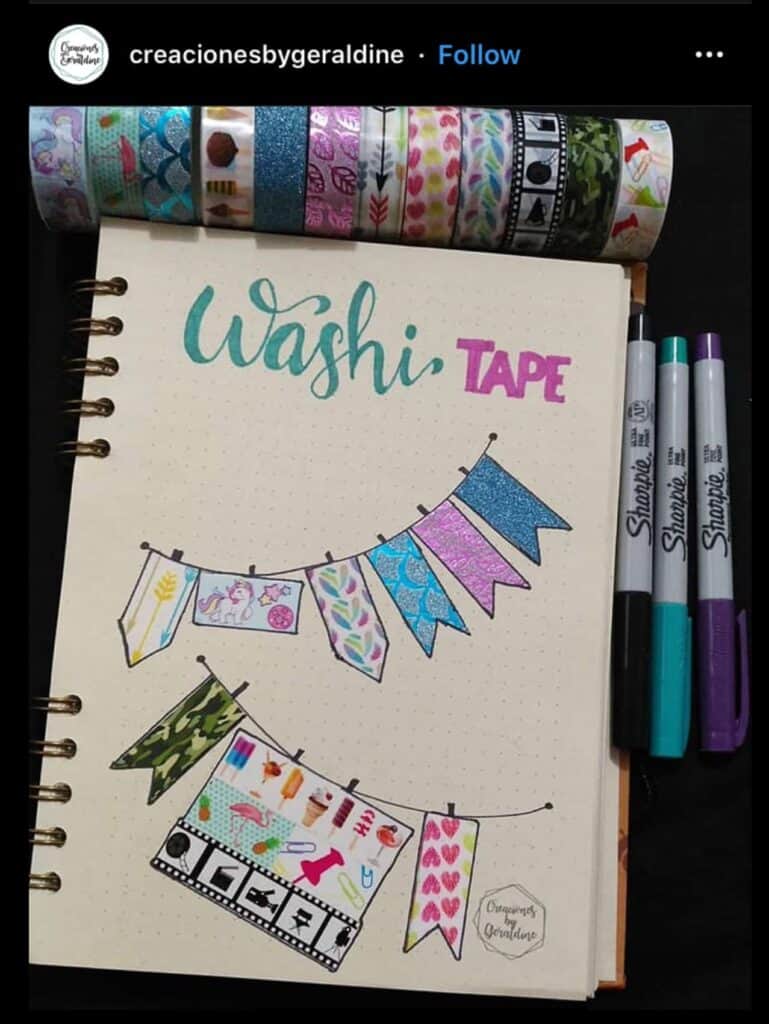 The Source
Colorful washi tape paper clips.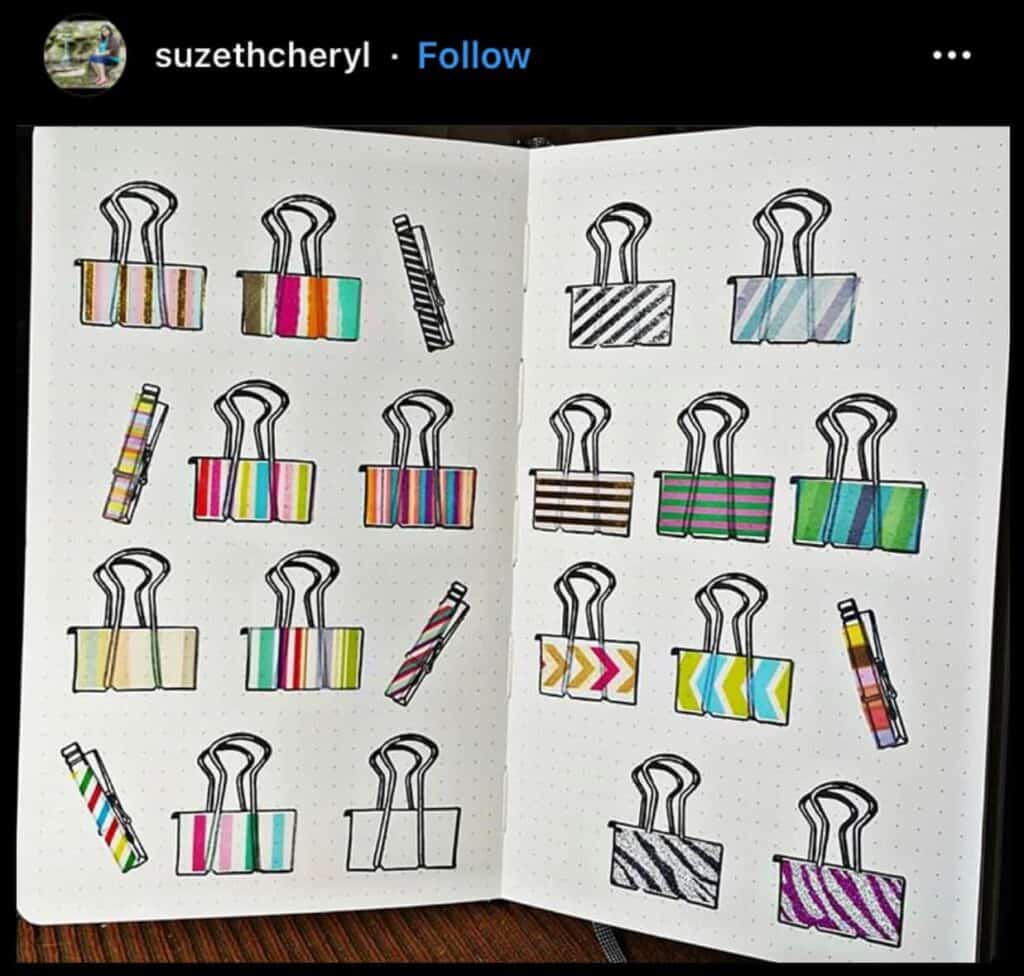 Our Source
Feel free to use those halloween bullet journal washi tapes anytime.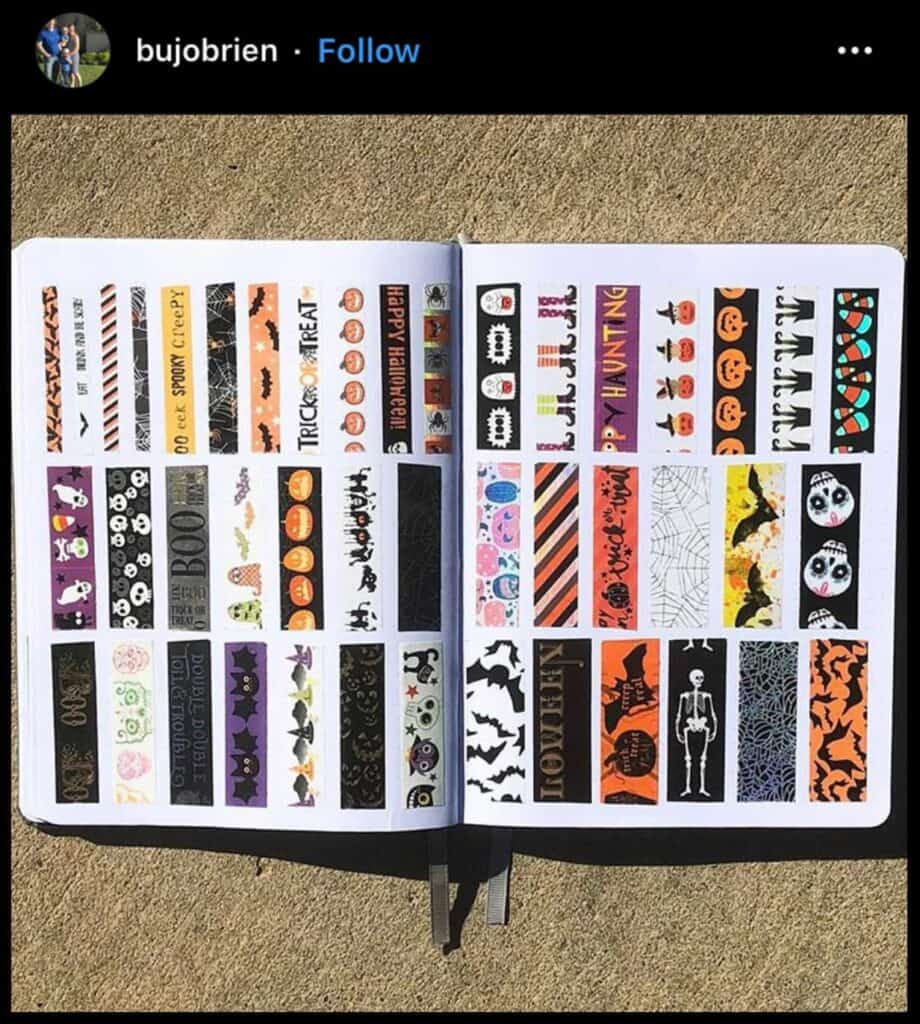 The Source
Doggie washi tapes deserve a special page in your bullet journal.

Our Source
A washi tape spread similar to the night sky.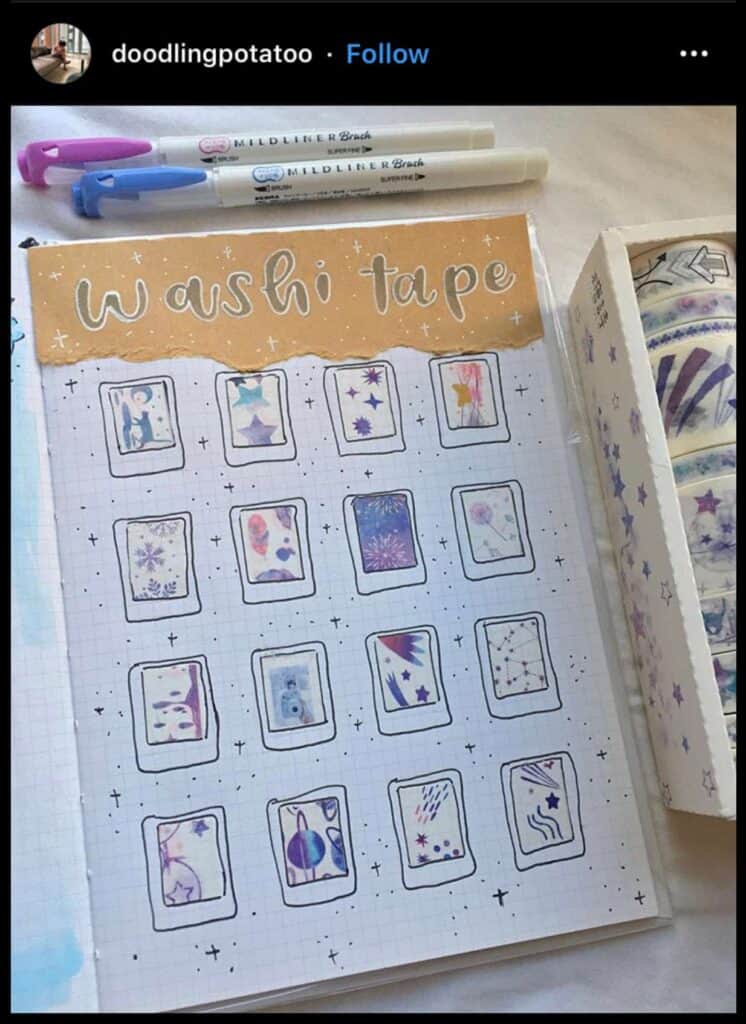 The Source
A unique spread for rare, unique washi tapes.
Our Source
Shining, shimmering washi swatches.
The Source
Bullet journal washi tapes are pretty, just like your polaroid photos!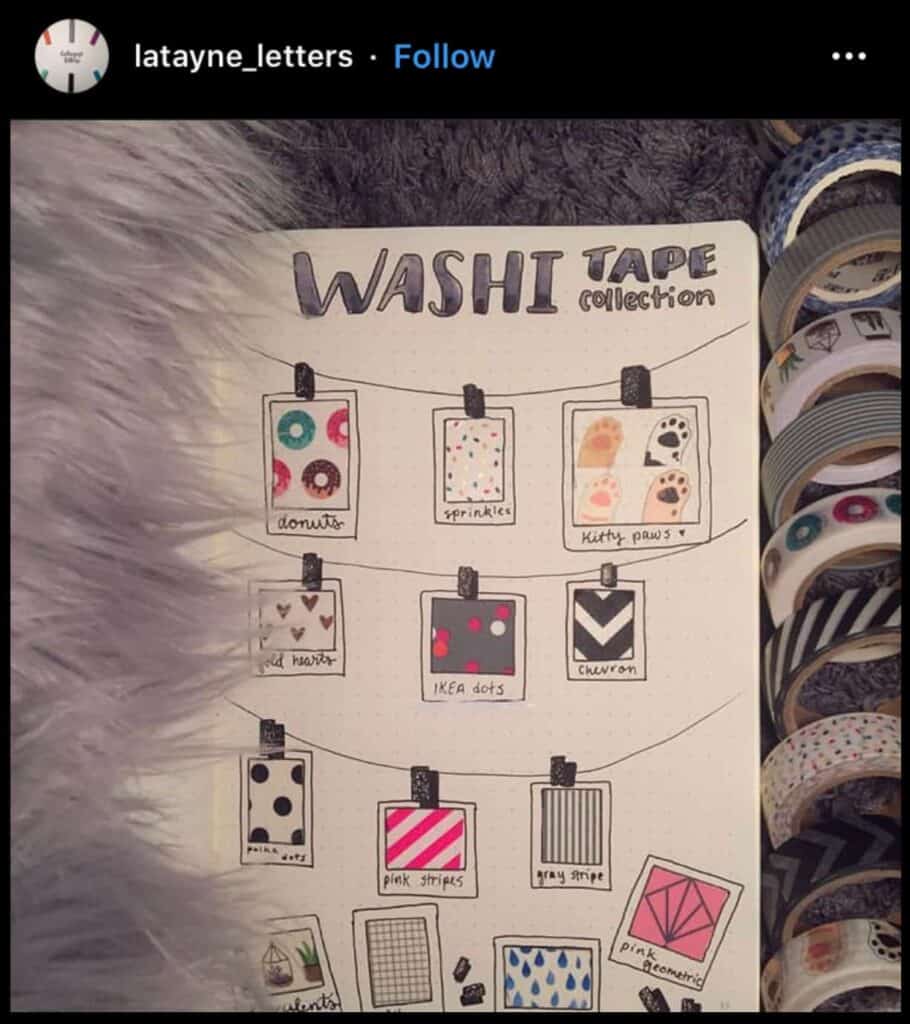 Our Source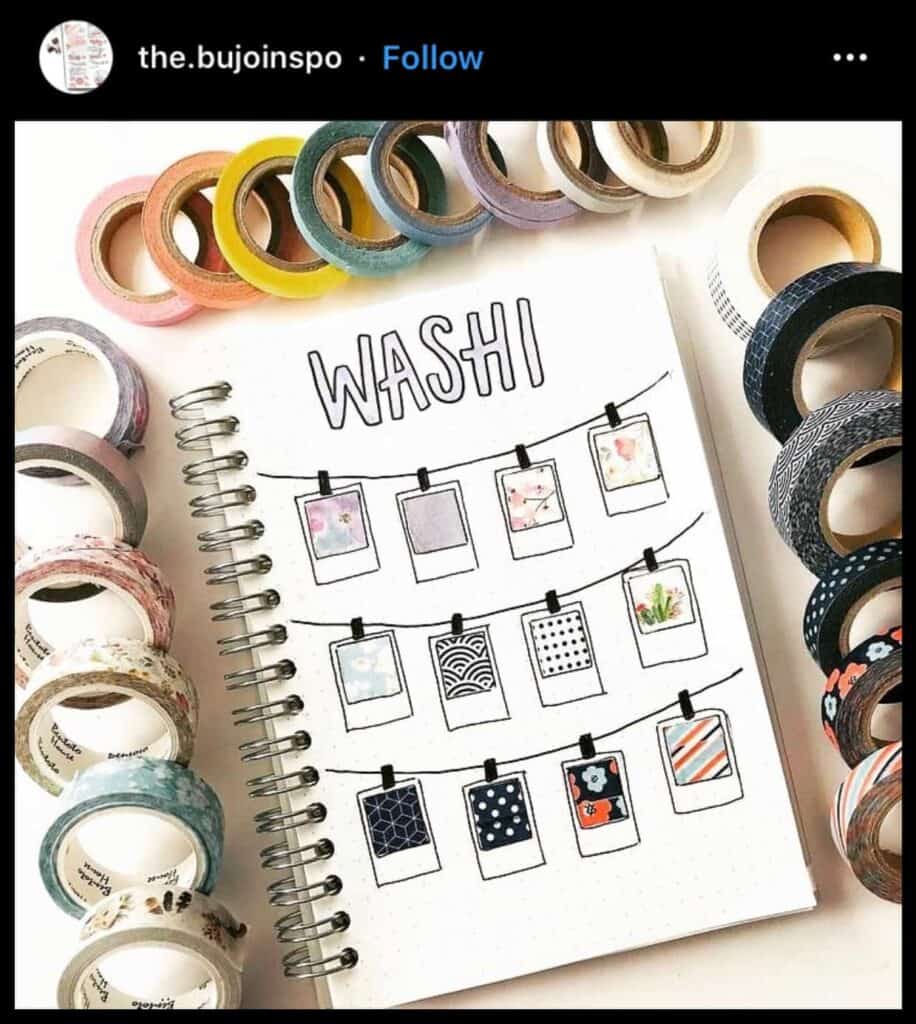 The Source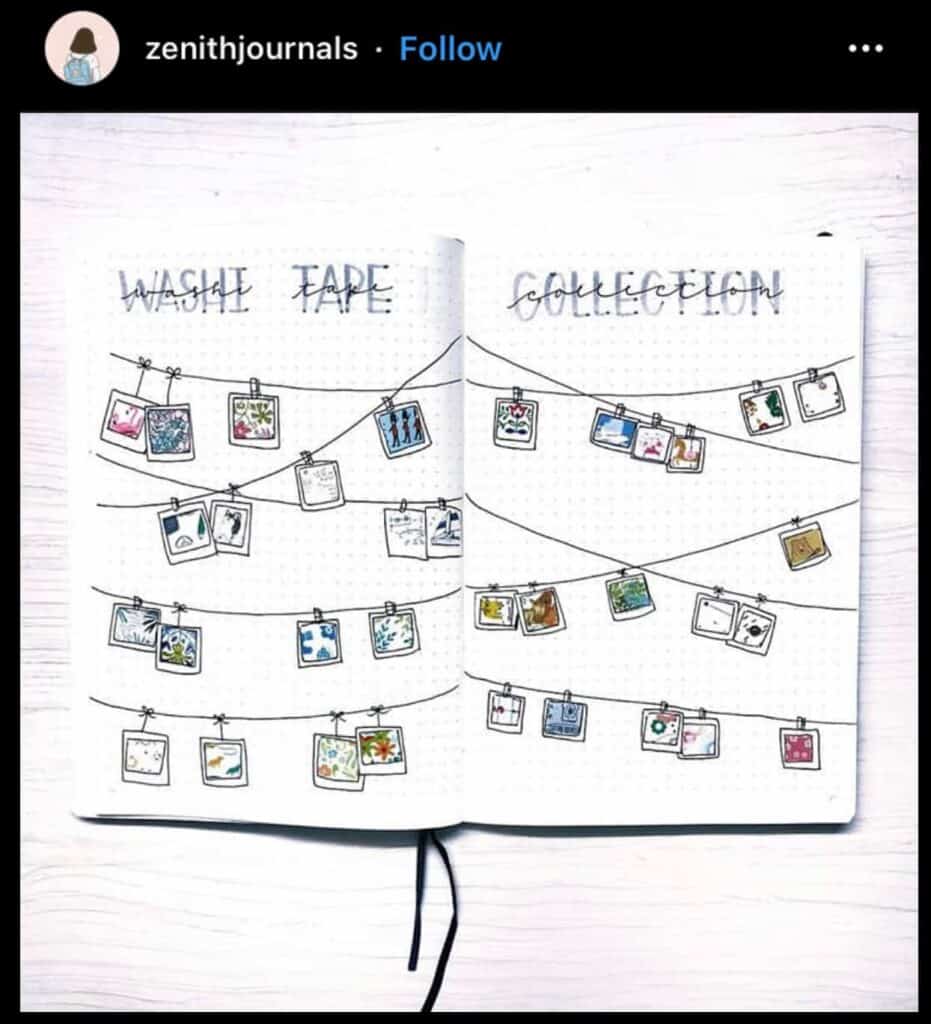 Our Source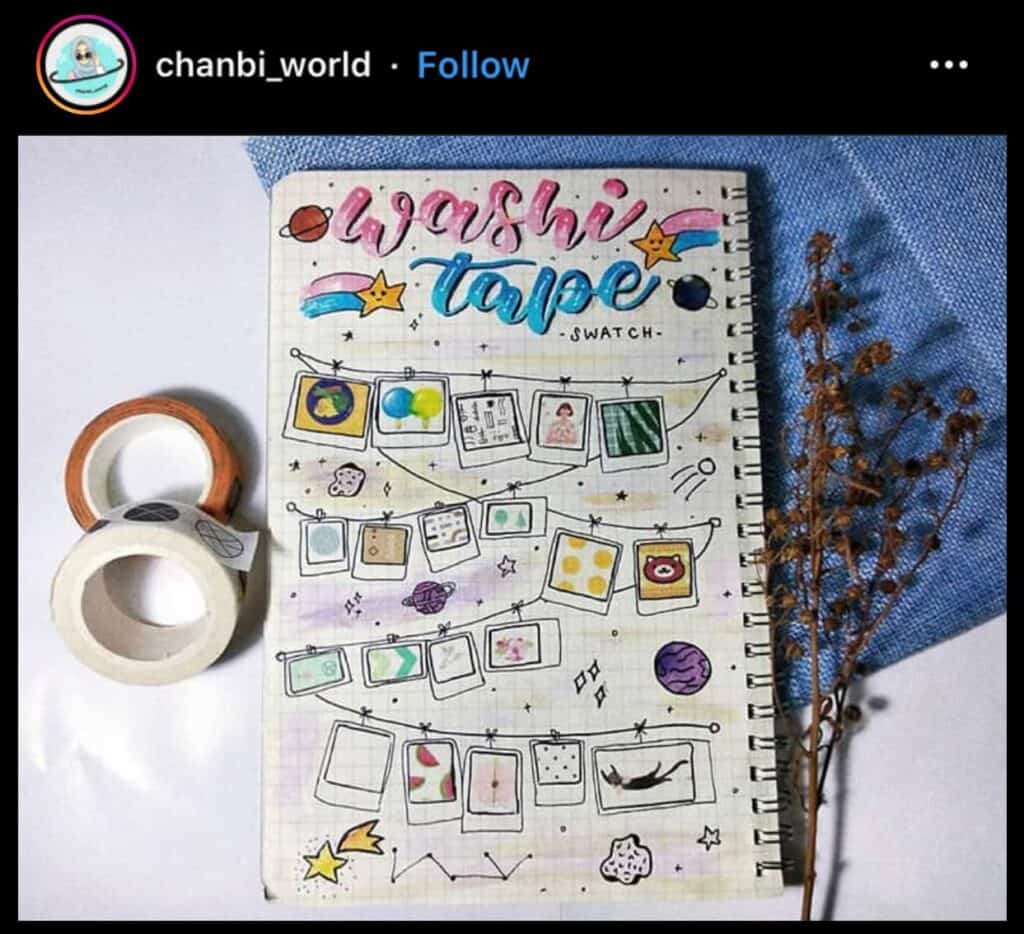 The Source
Washi tapes work like magic!
For many BuJo lovers, setting up bullet journal spreads is impossible without washi tapes. I myself own a lot of these colorful, unique tapes! Take the time to look at your washi tape collection spreads, and see how you can uniquely use them in your trackers. Why don't you use your unique tapes in making your bullet journal food diary ideas? Click here for more inspiration.
Start designing your bullet journal notebook today. Click here for a short guide.