18 Christmas Bullet Journal Ideas For Your Inspiration. 
We may earn money or products from the companies mentioned in this post.
Are you excited to celebrate the holiday season with your loved ones? The next few weeks will  be very busy! Let your bullet journal notebook can help you with all of your holiday tasks. Create pretty Christmas bullet journal spreads that will further spark happiness and motivation this December. It's the season to be jolly and busy! Enjoy the wonderful time of the year with festive colors and designs.
The added benefit of having a Christmas themed bullet journal is that it helps remind you to take the time to be grateful for all that you have.  While we should do this everyday year round, life tends to get in the way.  Am I right? Adding a page to your journal to take a few minutes to think about what we are grateful for creates a mindset of thankfulness, giving you more of that calming effect.
And if you are looking for the perfect bullet journal supplies to use for your holiday bullet journal inspiration check out my latest blog article –>  The Best Bullet Journal Supplies For Beginners in 2020.
Bullet journal spreads to use for your jolly Christmas Plans
1. Christmas List Spread — a candy cane layout for your festive plans! 
The Source
2. Rudolph the reindeer-Inspired Monthly Spread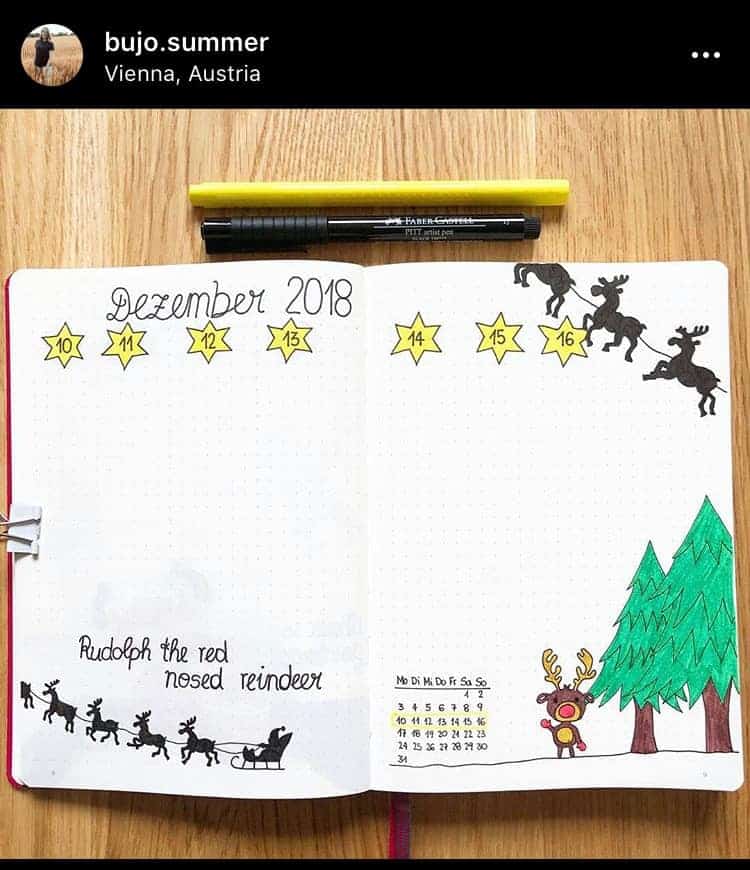 Our Source
3. A weekly tracker that will remind you of your gift shopping schedule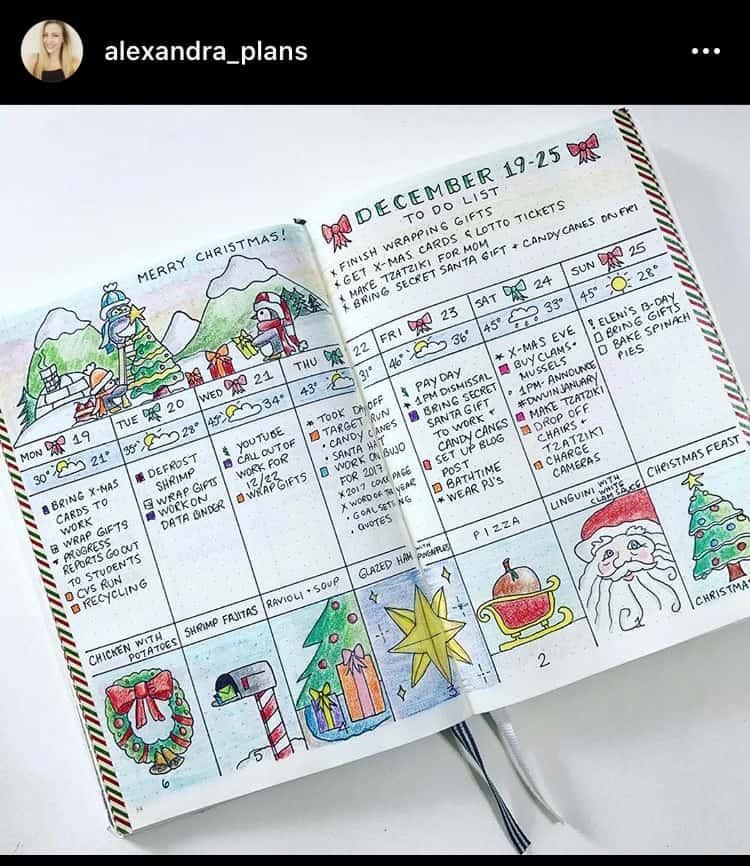 The Source
4. A page for your Christmas must-bakes – prepare delicious Christmas cookies!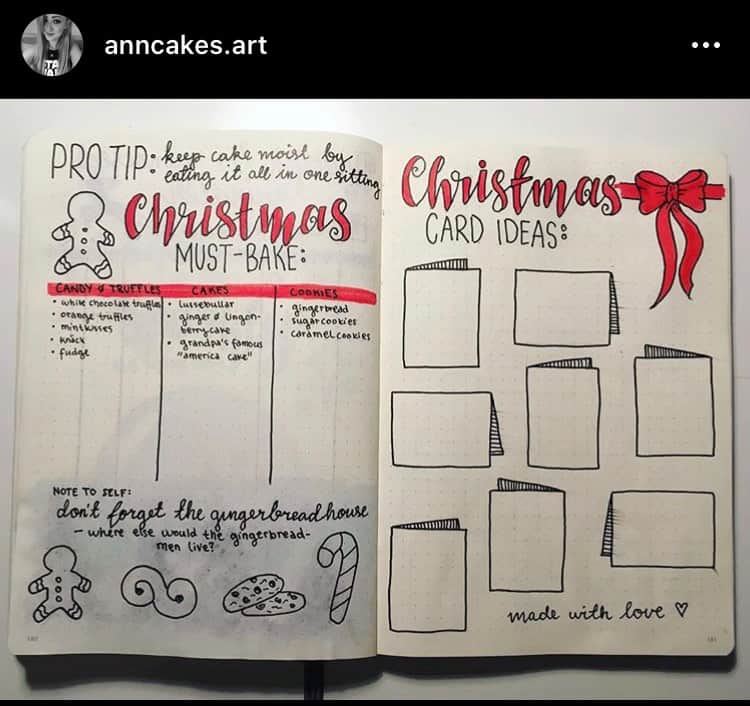 Our Source
5. Beautiful Christmas colors in a pretty weekly spread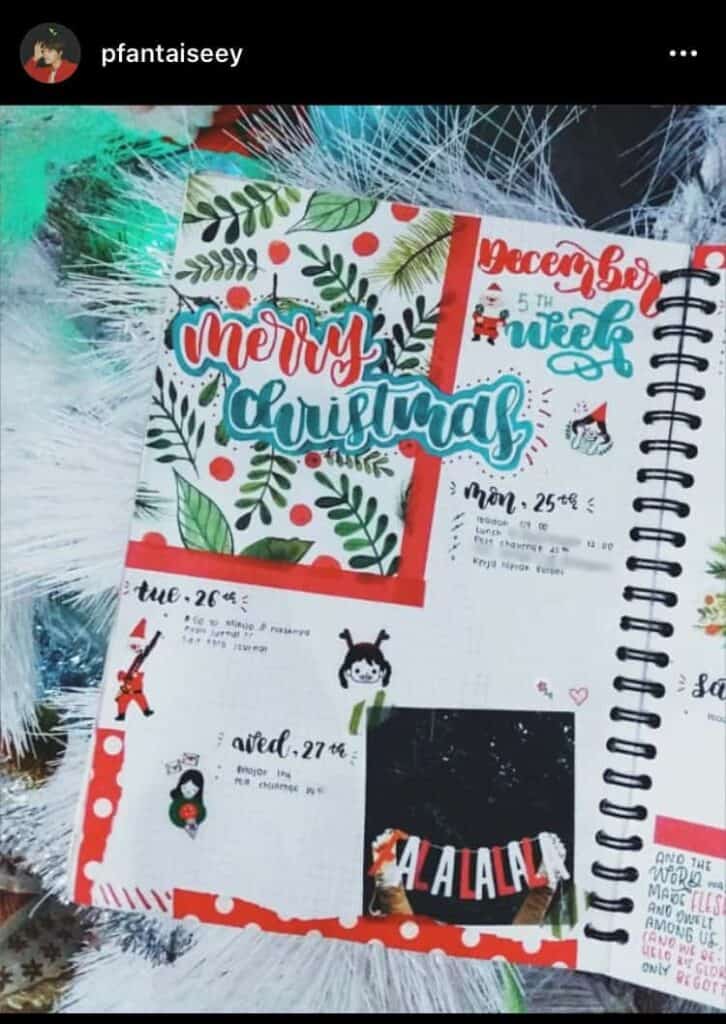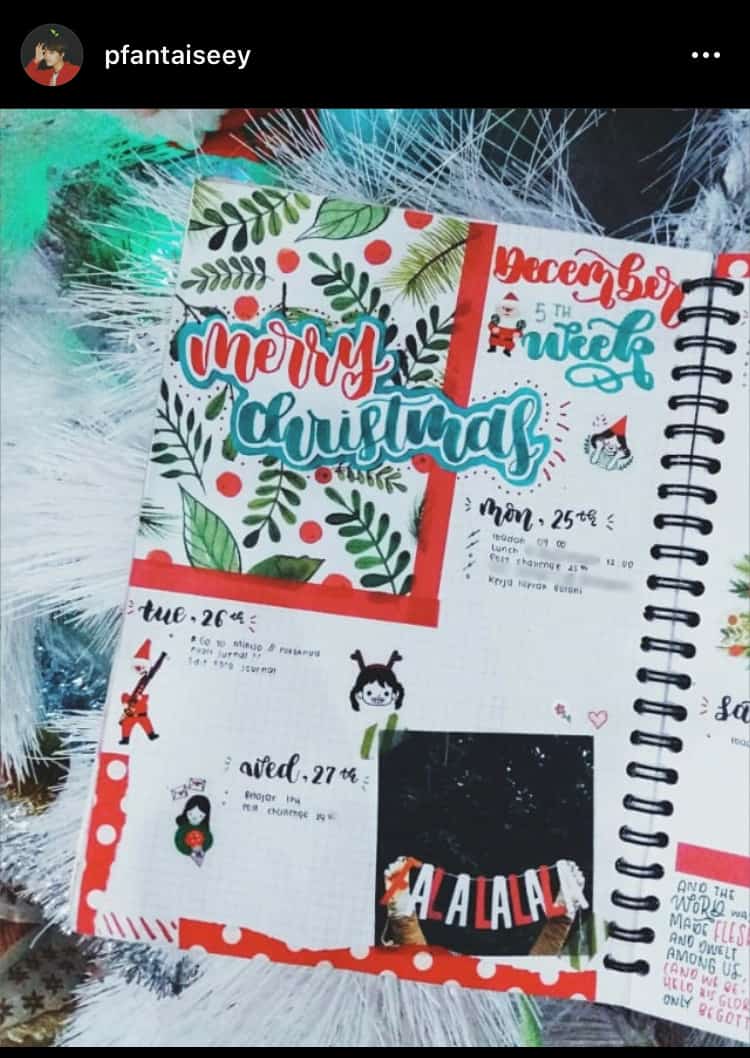 The Source
6. A simple gift tracker to keep your shopping routine organized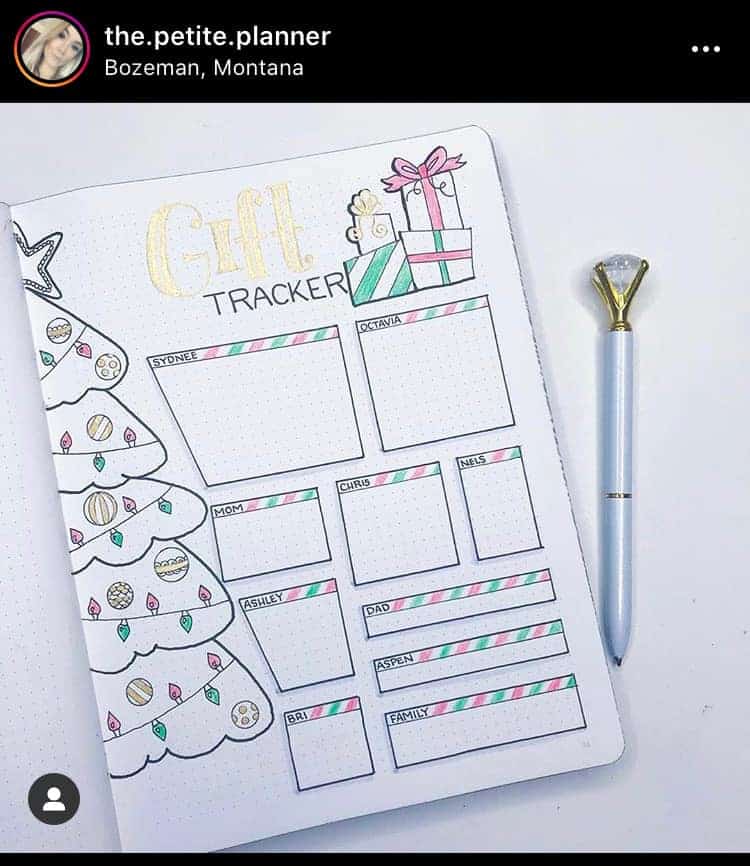 Our Source
7. Time to write list down names on this Christmas checklist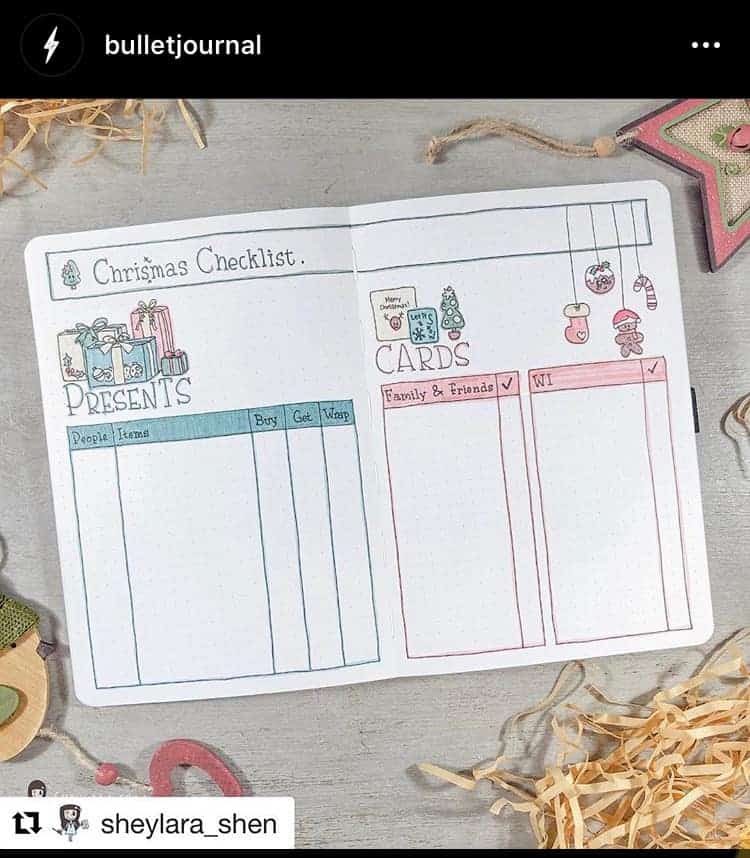 The Source
8. Another weekly spread for your merry and bright holiday notes!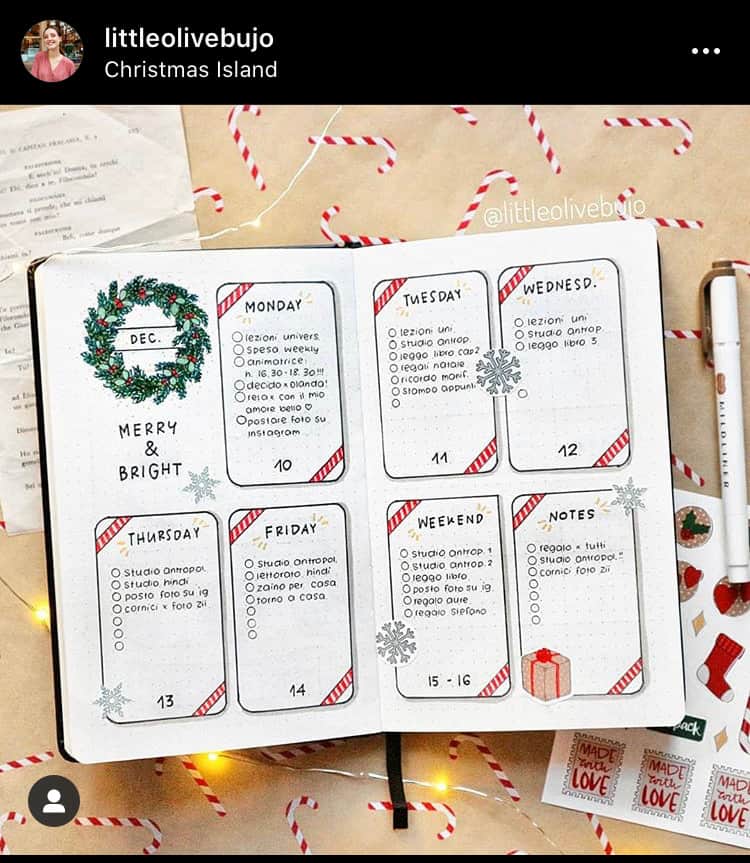 Our Source
9. Your Christmas goals should be written on this gingerbread cookie-themed tracker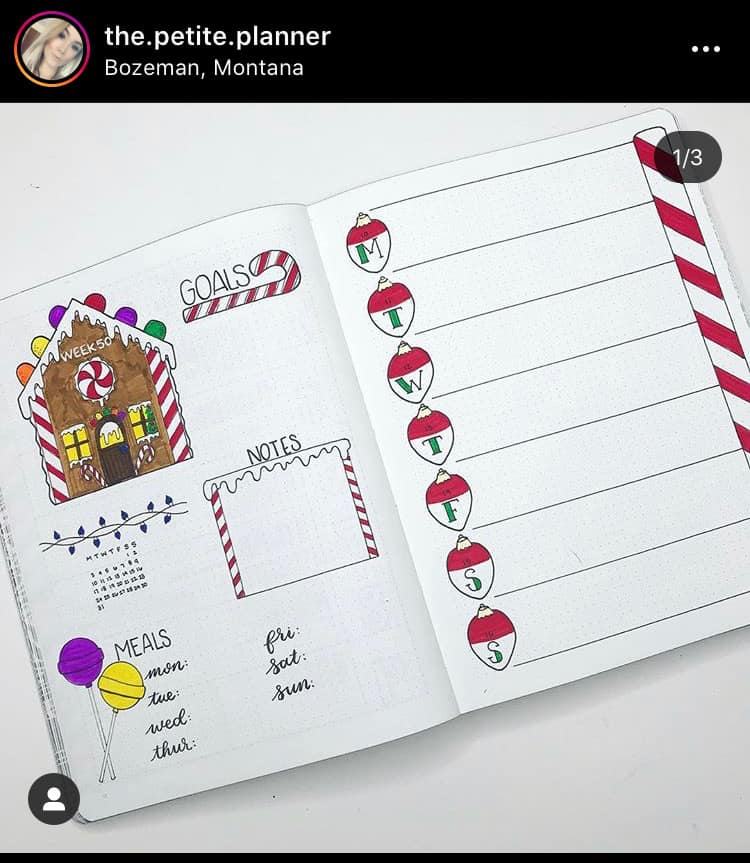 The Source
10. Welcome the December festivities with a pretty page!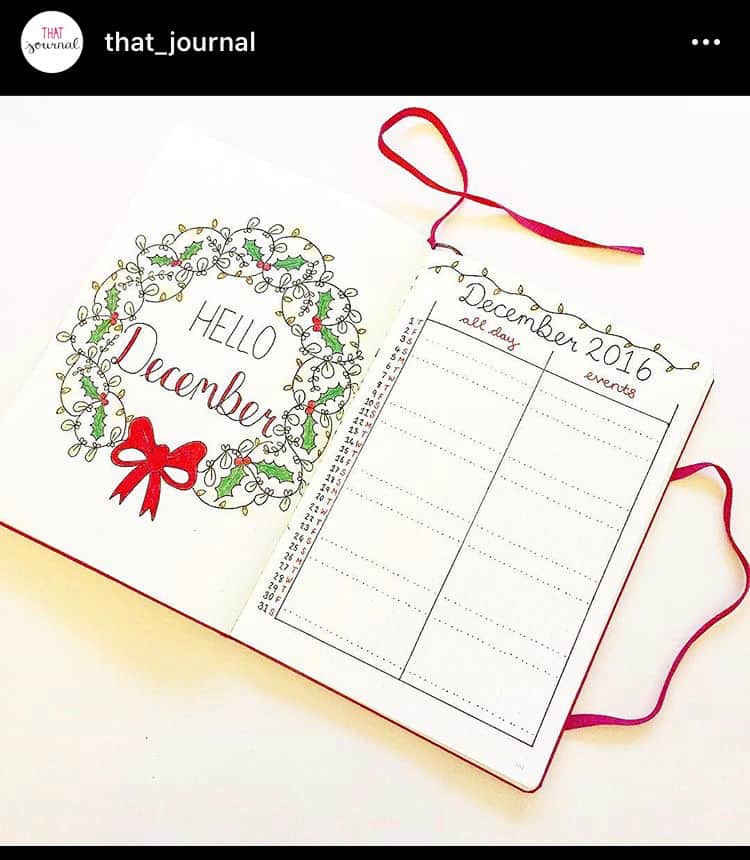 Our Source
11. It's time make a Christmas to-do list while wearing a Santa hat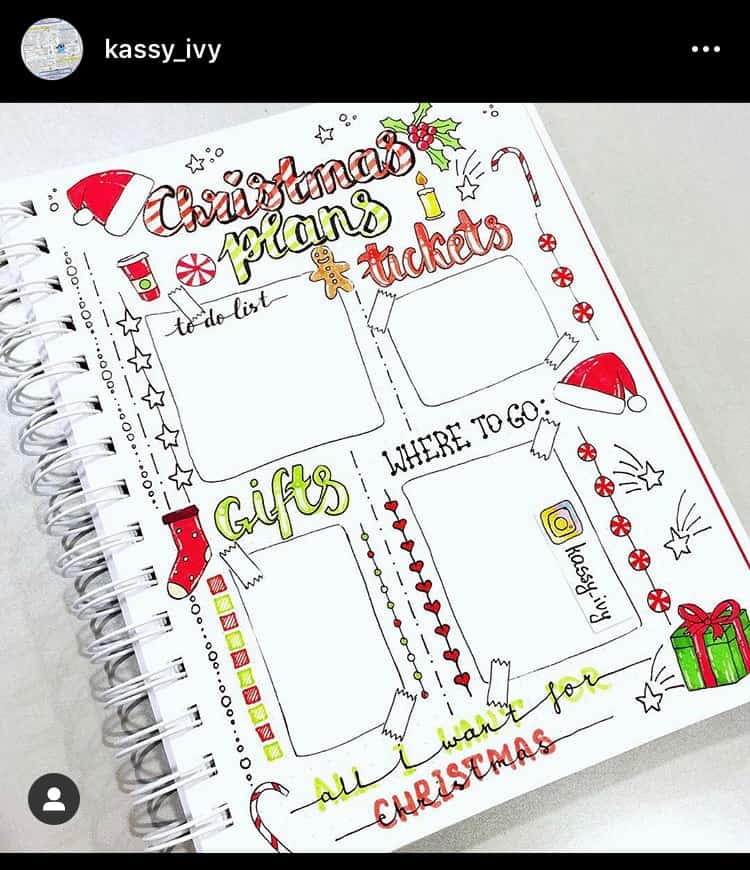 The Source
12. A sparkly holiday bullet journal page for a sparkly holiday experience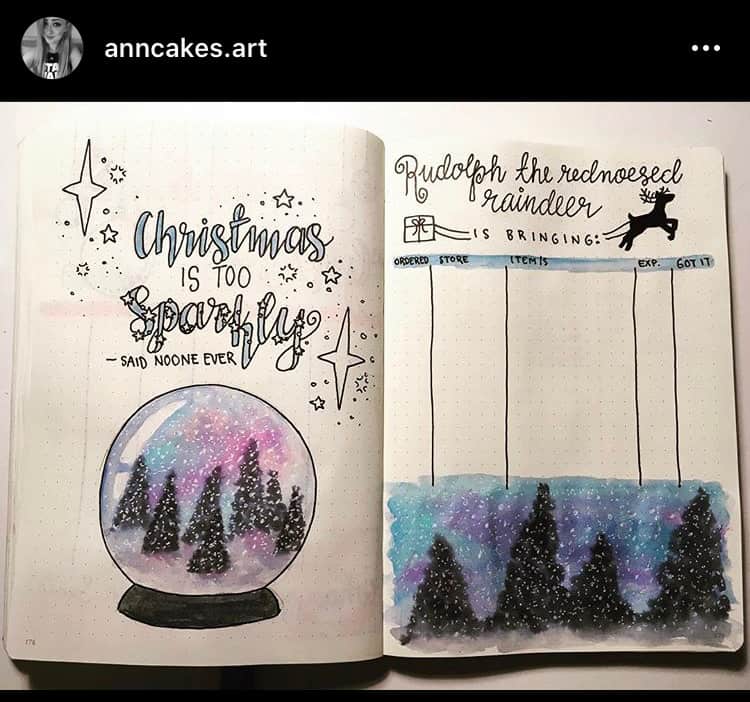 Our Source
13. A minimalist holiday season tracker for the busy you!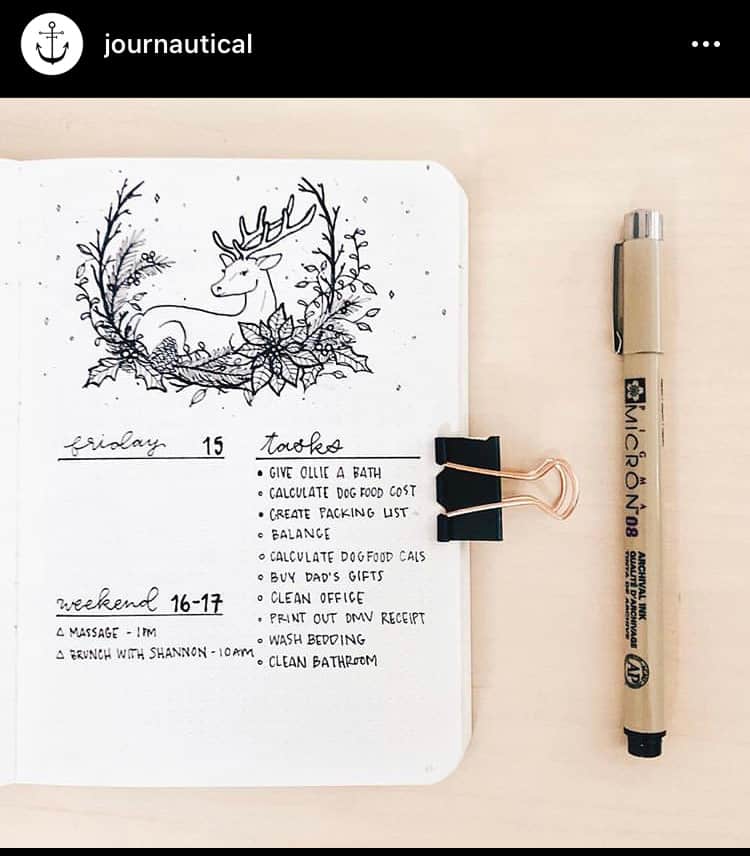 The Source
14. Lay out your budget plans before starting your Christmas shopping trips
The Source
15. Christmas gift ideas for your loved ones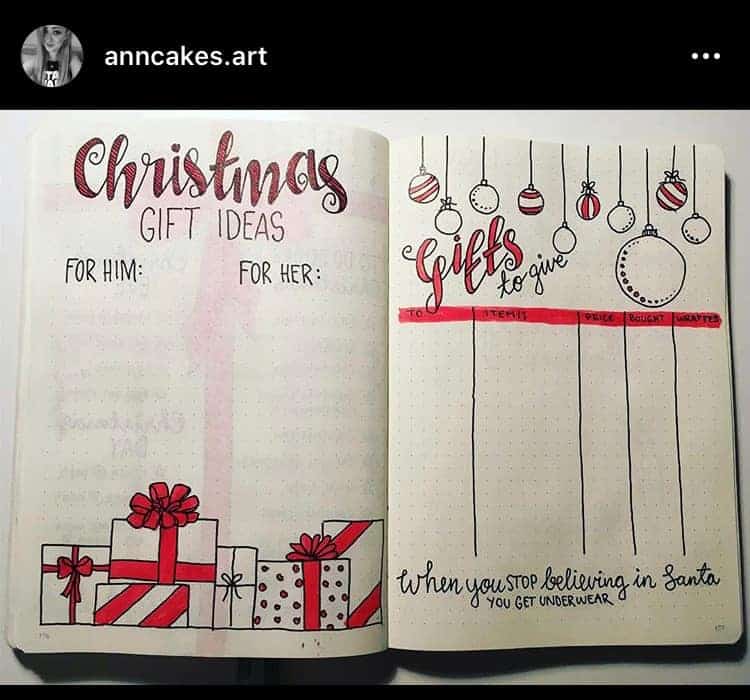 Our Source
16. The best minimalist tracker for your upcoming Christmas trip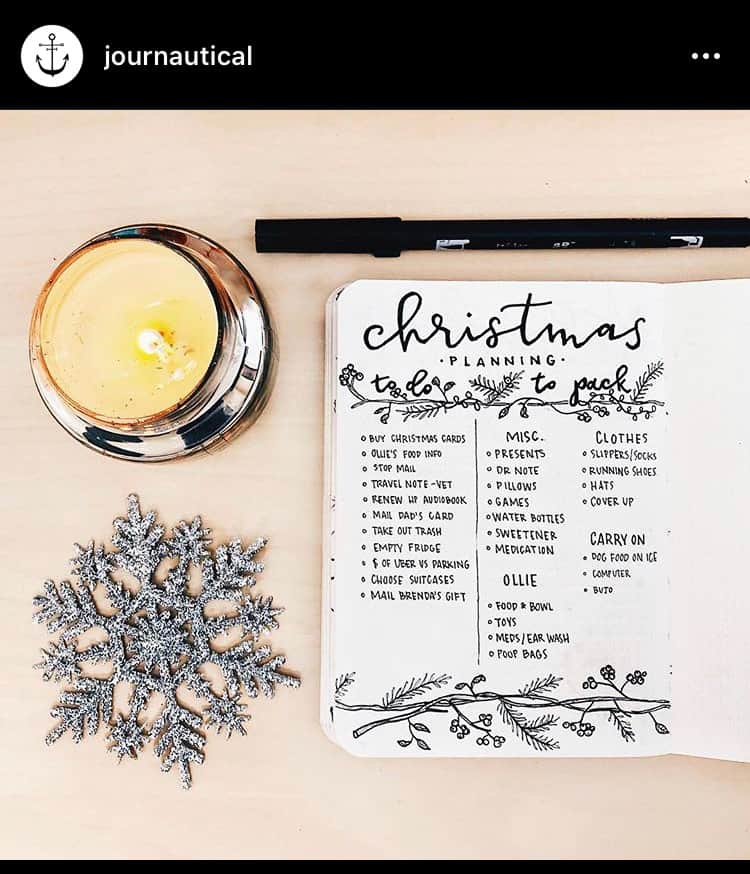 The Source
17. A colorful layout for your colorful holiday thoughts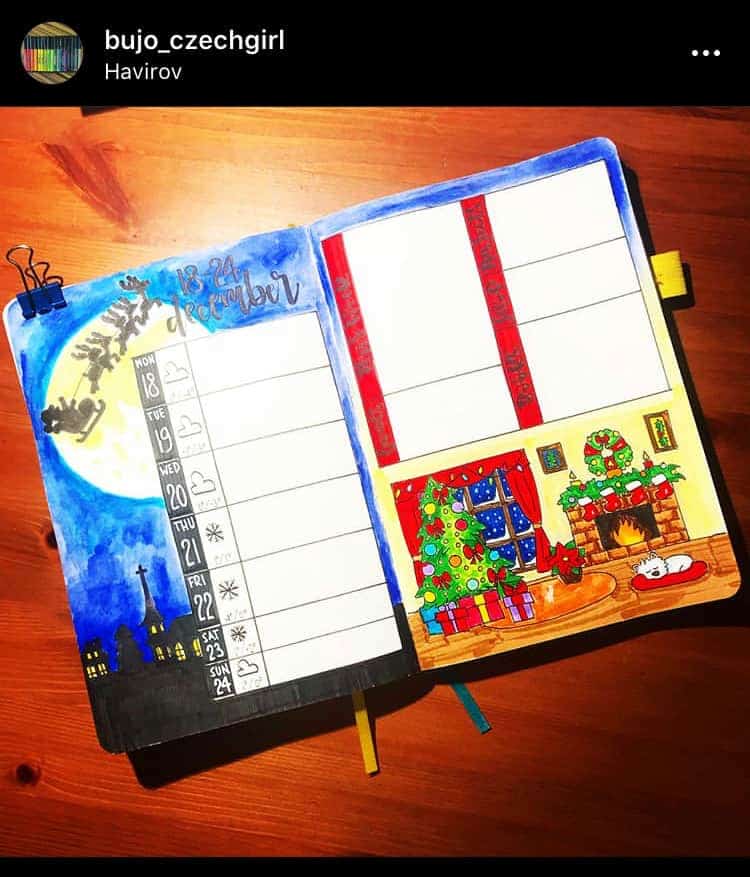 Our Source
18. This Christmas elf is ready to help you with your Christmas presents! Write them all down now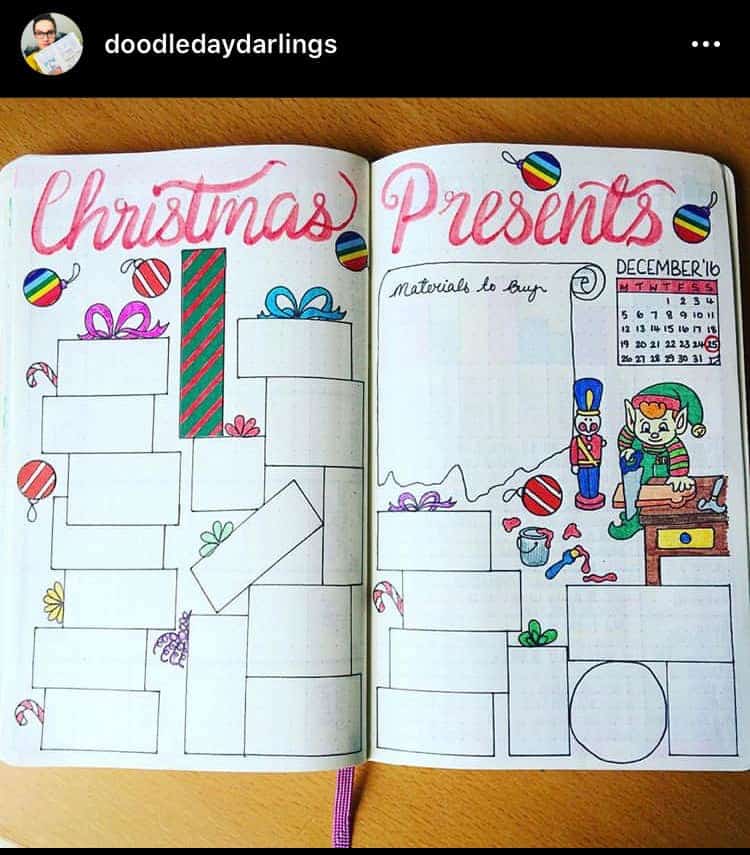 The Source
Hooray! The Christmas season is upon us!
Creating beautiful Christmas bullet journal spreads is an amazing way to celebrate the holiday season. Make your pages the prettiest landing spots for your Christmas experiences. Start by listing down all of the things that you would want to do. Don't just make weekly spreads and gift trackers! Write down your thoughts, and document every memory you have.