We may earn money or products from the companies mentioned in this post.
Christmas is truly the most wonderful time of the year. It is the perfect time to create meaningful memories with your family. But, let me ask you this. Where do you think is the best place to celebrate it? At home, of course! Excited to make Christmas party invites and gingerbread houses with the kids?  Organize fun Christmas traditions with your loved ones.
There is no need to spend a big amount of money to make special memories with amazing people. It all comes down to spending quality with our loved ones. So, are you ready to create new family traditions? Here are some ideas!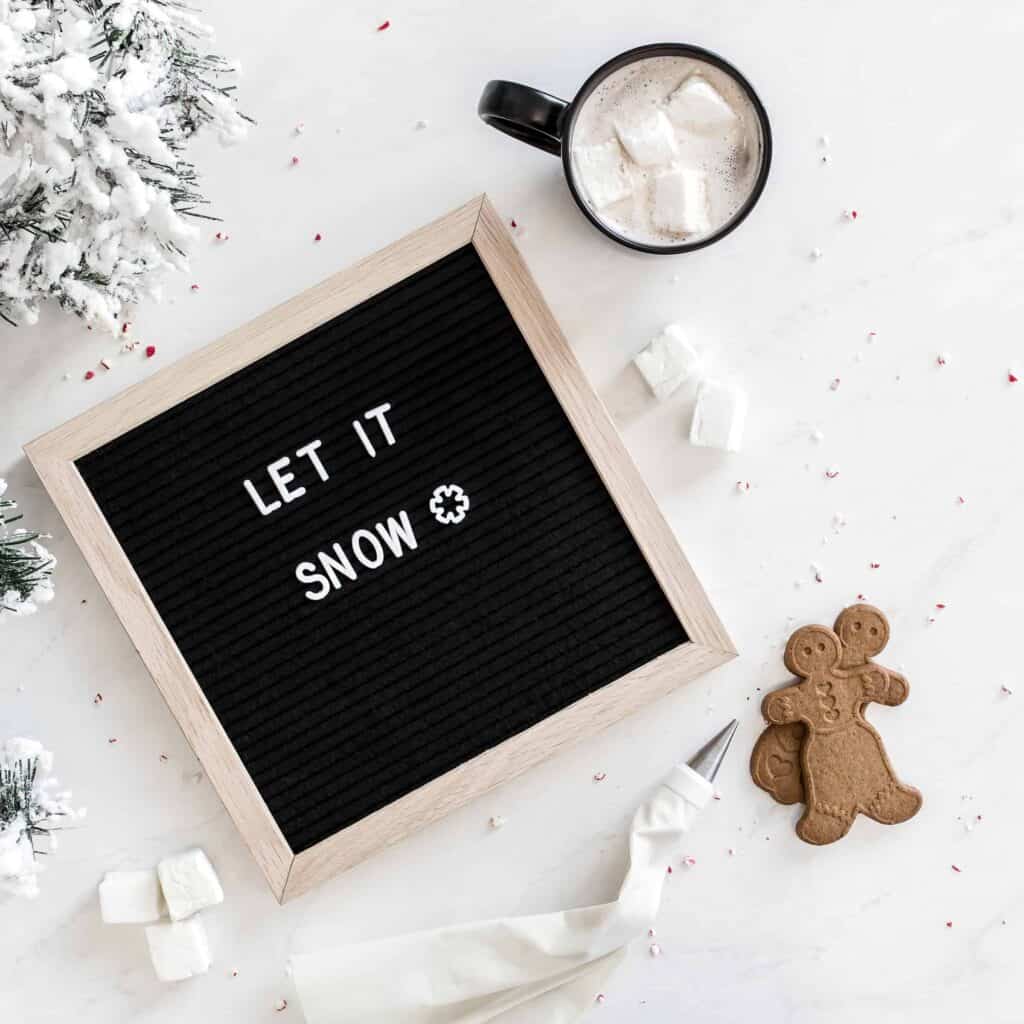 15 Enjoyable Christmas Traditions You Can Start This Year
1. Make Christmas party invites, and Christmas cards.
Christmas is never without pretty holiday cards. Why not make Christmas party invites with the fam? Christmas cards projects are now made easier by awesome online stationery companies that allow people to customize holiday cards. Isn't this a promising little project you can take on with the children? You will have a great time choosing Christmas cards photo and holiday pic cards.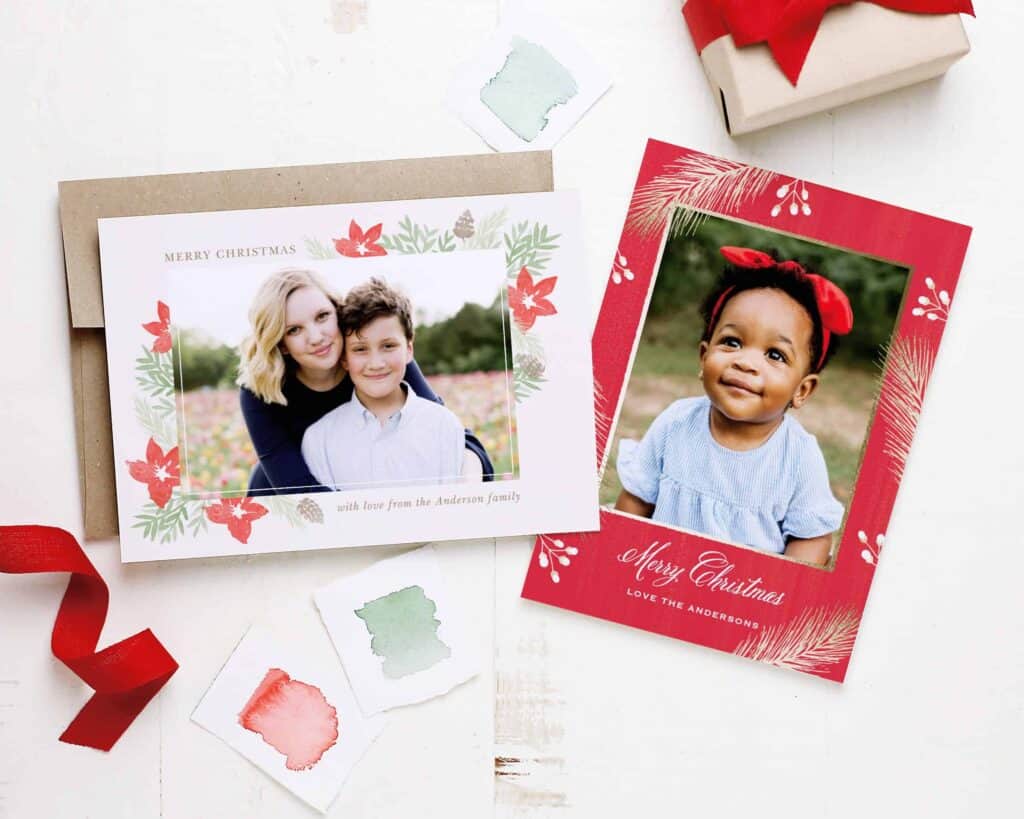 2. Make a holiday movie marathon.
There are several Christmas movies on Netflix and regular cable channels that you can watch. You will never run out of films even if you decide to watch all day, all night. You can rewatch your old favorites!
3. Camp out under the Christmas tree.
This one is a wonderful treat for the kids. On a weekend night, tell them to prepare pillows, stuffed animals, sleeping bags in the living room where the Christmas tree is in. Don't forget to turn on the tree's lights! While camping out, you can read Christmas stories until they fall asleep. 
4. Wear matching family pajamas. 
This may sound silly at first, but just like wearing ugly holiday sweaters, this is a cool tradition that your family can commit to. Someday, you will love looking back on photos, and see how happy you all looked together in your matching pajamas. If you have growing children, it's best to buy a size up so every kid can wear the same pair two years in a row. However, if pajamas aren't your thing, perhaps you'd like to wear matching onesies instead! There's plenty of variety at kigurumi.co for all the family; as cringey or as embarrassing as it may be, at least you're not in your birthday suit.
5. Choose a special gift wrapping paper for every person.
Buy different gift wrapping papers, and assign a one pattern to every person in the house. For instance, the snowman wrapper goes to your hubby, the reindeer wrapper to your youngest, and the Santa design to your eldest. When it's time to give away the gifts, the children will be able to recognize their gifts even without gift tags! 
6. Take a holiday vacation. 
Ditch all of the gifts, and take a grand vacation instead. The best thing here is you can save money! Just one week of vacation can make everyone in the family happy. Also, by going on vacation, you can make more beautiful memories with them.
7. Start a Christmas diary. 
You can start a simple Christmas diary with all of your written experiences, or a Christmas bullet journal with lots of colorful doodles. Starting a bullet journal at the busiest time of the year may sound crazy, but it's a fun holiday passion project that would also help you exercise your creativity. 
8. Customize Christmas tree ornaments.
This an easy, fun Christmas tradition that you can do as a family. It is just as exciting as making Christmas party invites. Many households do this in the first week of December, as a special kick off to the holiday fun. If you want, you can also buy unfinished wooden tree ornaments, and some acrylic paints. That would be an amazing DIY project!
9. Take a photo each year in front of the Christmas tree. 
Snap a photo with your family members every year in the same exact spot, with the same exact pose. You will see the awesome changes throughout the years. 
10. Start a yearly gingerbread house building contest. 
Gingerbread houses are not just for kids. Even adults and kids at heart can participate in this fun, cute game. Gather gingerbread house construction supplies, candies, graham crackers, candies, sprinkles, frostings and more. Building this is not the best part, though. Eating it as a dessert is the best part. 
11. Deliver cookies and other baked goods to the neighbors. 
Christmas is a time for sharing! By just giving away handmade festive cookies, you can make their day special and fun. If you are not that much of a baker, you can try other delicious recipes and meals that you can share with your beloved neighbors. 
12. Spread kindness all throughout the holidays.
Do kind things for people each day leading up to Christmas day. Think of yourself as a Christmas elf that is hard at work to make everyone happy this holiday season. Donate some of your stuff to charity. Volunteer at a shelter or soup kitchen. Simple meaningful gestures like these will remind you that Christmas is not only about family fun, but also for good will. 
13. Explore foreign holiday traditions. 
Another great idea is to explore foreign Christmas traditions with your loved ones each year, just to widen your family's cultural horizons. Feel free to research on amazing traditions that you want to try. One of the best ones you can explore is the "Day of the Little Candles" tradition in Colombia. To mark the beginning of the Christmas season in their country, they place paper lanterns and candles in their balconies, windows and front yards. 
14. Go caroling around the neighborhood.
You don't have to be an excellent singer to sing Christmas carols! All you need is the passion and kindness to spread the holiday vibe. Go around the neighborhood and nursing homes to spread the love by singing Christmas songs. 
15. Have a Secret Santa gift exchange. 
Kids love taking part in Secret Santa gift exchanges! Just throw in everyone's names in a jar or a hat, and then have every person in the family pick one. Many people love this since they can give cheap, silly gifts to their loved ones! Many people love this since they can give cheap, silly gifts like these cheap custom gifts like bobbleheads to their loved ones!

Christmas is more than just light shows, Christmas party invites and presents!
There are so many other ways to celebrate Christmas without spending big money. It all starts at home with your family. Christmas traditions are timeless and meaningful! These are the things children would remember for years to come.