We may earn money or products from the companies mentioned in this post.
Are you getting dizzy from the hustle and bustle of the Christmas season? You can get through that by preparing everything much earlier. It's okay to have a long preparation time. That way, you'll have less time stressing and enjoy it more. Thankfully, I have that a free Christmas Planner Bundle printable that you can use to organize things more effectively.
Preparing for Christmas ahead of time is the best thing you can do for yourself. See to it that everything's done prior to Christmas so you can relax and sit back with your loved ones.
Make the holiday season more enjoyable by using this awesome Christmas Planner Binder Printable set! To download it, click here.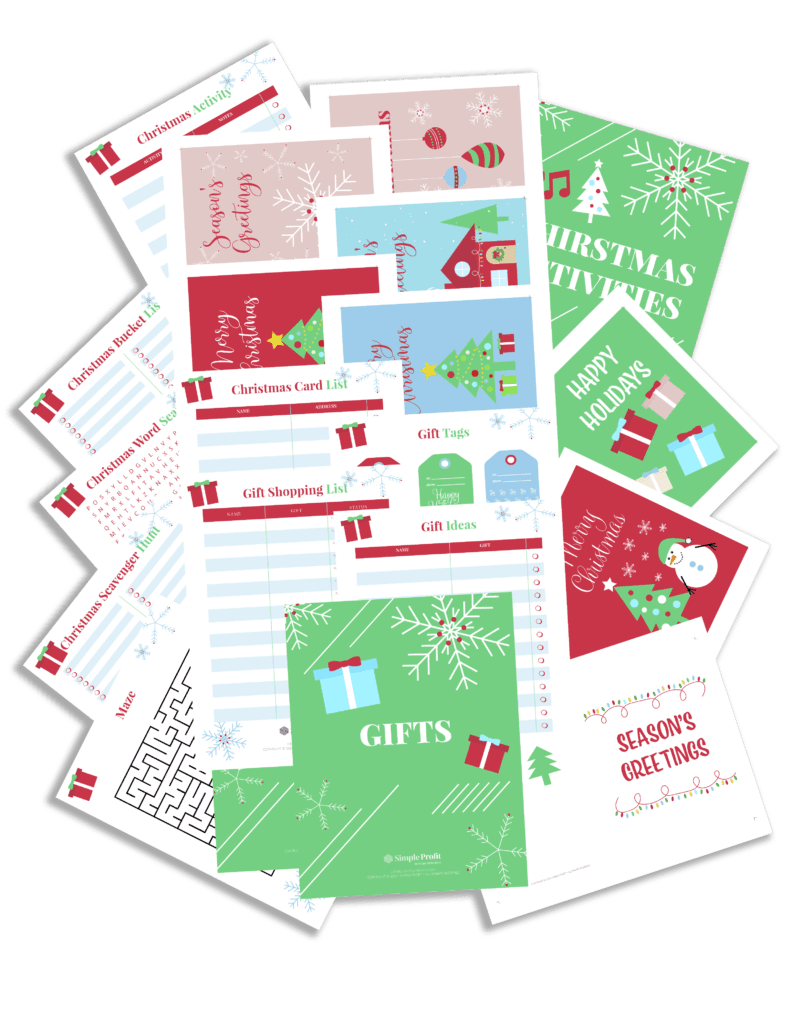 5 Ways to Celebrate a Relaxing Christmas
1. Check whether you need to discard or keep some family traditions.
Ongoing family traditions connect us with the past, specifically our magical childhood where Santa is real. A lot of families have elaborate traditions! What about you? Whatever your practices the past few years, if you no longer want to do it, stop it. You can also change it a little bit! Just because something is traditional doesn't mean that it can't be changed up a bit to suit your needs.
Say goodbye to a stressful Christmas routine with the help of this Christmas Planner Bundle printable. Download it here.
2. Make a Christmas list for yourself.  Use the One inside the Christmas Planner.
What do you want to achieve or receive this year? I know that like me, you're so busy thinking of what to cook, what gifts to buy, and how to organize gatherings. But, remember, it's your Christmas, too! Write your own holiday list. Include things you want to give to yourself, activities you would like to do, and all of those things you need to stay happy.  We have the perfect bundle of lists in the Christmas Planner Bundle.
3. Celebrate a minimalist Christmas.
No one wants to be a Grinch, but no one loves to spend thousands of dollars on decorations, either. There's no need to put up a  Christmas Tree in all corners of your home. Just settle for affordable, minimalist decors. Then, focus on the primary areas where you and your loved ones gather most often.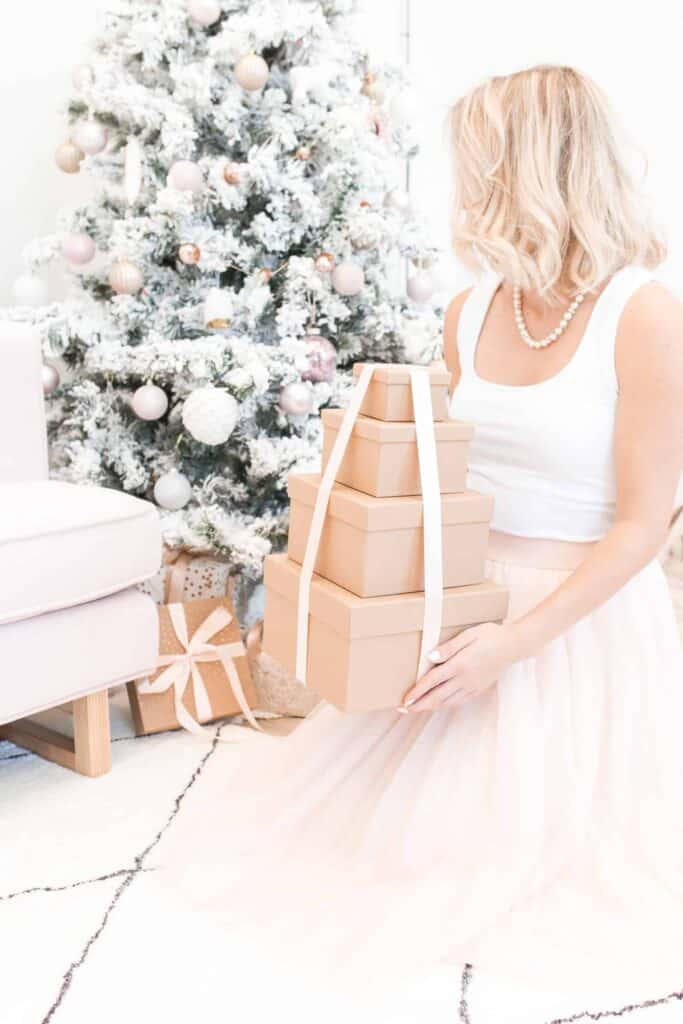 4. Order personalized presents.
Personalized presents are a joy to give. There are tons of small businesses online that offer different lead times and various types of products. For kids, clothing with their nicknames printed on them can be fun!  Use the tools inside the Christmas Planner Printable to help you, track your gift selections.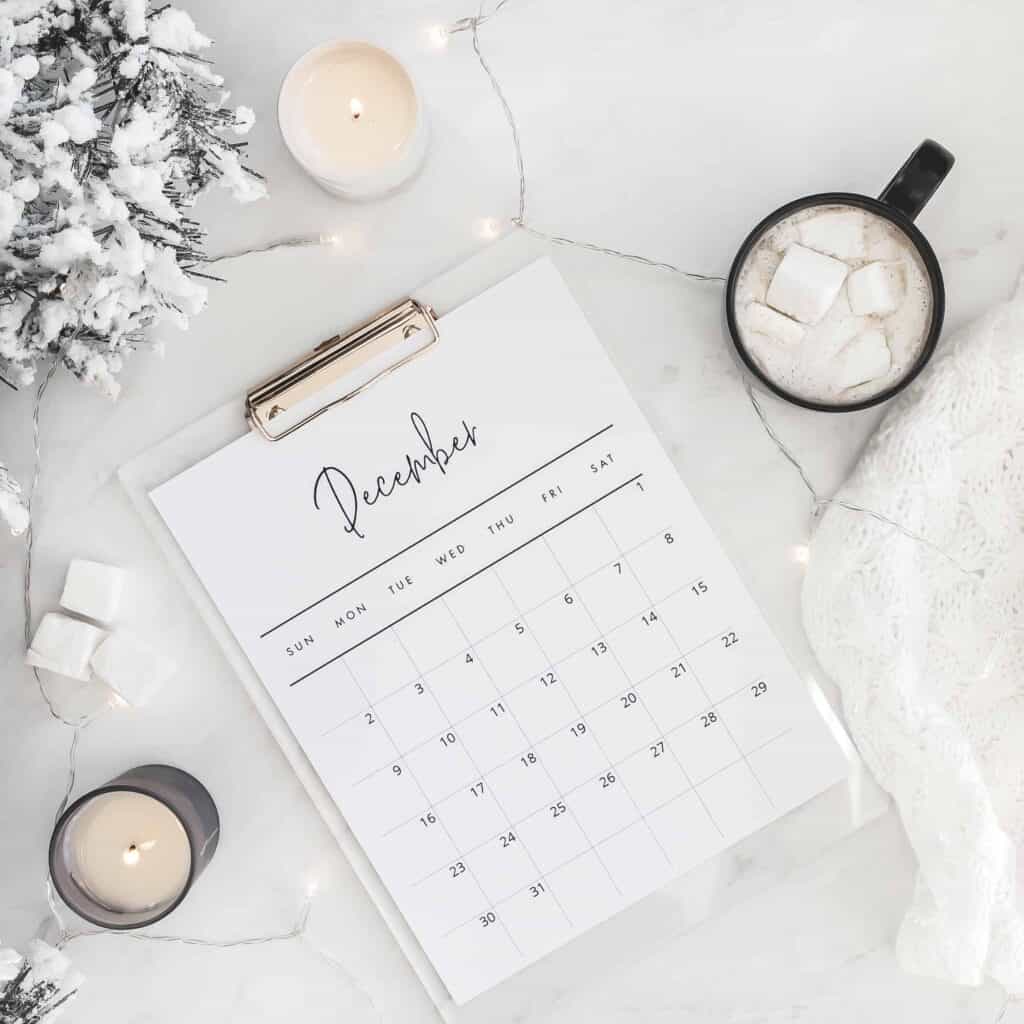 5. Spend uninterrupted time with people that matter.
As much as possible, commit to limited parties and activities. Focus on family time instead. We often rush through our super busy holiday schedules and miss out on significant moments with our loved ones. Make awesome memories together this Christmas!
Make the hustle and bustle of Christmas more manageable with this awesome printable. Download it here.
AWeber Sign Up Form authentication failed. Please verify the settings to continue to use AWeber Sign Up Form.