We may earn money or products from the companies mentioned in this post.
Don't just pitch a guest post – OWN it like a BOSS! Guest blogging is a phenomenal way to list build and is a powerful blog growth strategy. So if you are ready to get started with guest blogging, read on! (be prepared to be blown away)
Individuals who have just started their websites usually have a lot of marketing-related questions. Dealing with signups, traffic and sales can be a complicated process so you need all the help that you can get to be able to grow your blog. It takes a lot of hard work and dedication before the magic of success happens.
If you want to become a guest writer and are in need of a complete guest posting guide, you are in the right place.
Once you've learned how to guest post, you will able to find a lot more amazing guest blogging opportunities and know which details to focus on to give your website the much-needed push.

What is guest blogging?
Guest blogging or guest posting is a practice of contributing content to another person's website in order to establish exposure and relationship. A guest blog placement is commonly utilized by bloggers to increase their website's traffic.
How to become a guest blogger?
How to guest post?
The concept of guest blogging sounds pretty simple, right? You just need to write an article for fellow bloggers and get backlinks in return. This allows you to participate in their already existing success. Since that person or company already has an established online reputation, there is a big chance that you can win a fraction of their audience as well.
Not all bloggers know how to do guest posting. In fact, most online personalities and companies often underutilize their guest blogging strategies.
Be a guest blogger and improve your online authority.
You just need to follow the right guest blog post guidelines and guest blogging tips then you can finally transform your image in the digital landscape.
How to find guest blogging opportunities? 
So you're finally convinced that your blog needs a guest posting strategy.
Guest blogging is something new for you, so you might be wondering what the first step would be. How do you start?
You might be asking a lot of questions now:
What is guest posting?
How to guest blog?
Where to guest post?
How to write a guest post?
How to contact another blogger?
Coming up with a quality guest post is not easy, so you should make sure that it gets uploaded to a website that can definitely give you the much-needed online presence boost.
You just don't submit a quality guest blog to any blog of the same niche.
You should know where to look.
1. Do a comprehensive research on Google
 A comprehensive research is the first step in finding the best guest blogging opportunities.
Google is your best friend whenever you are looking for the most specific answers. This search engine is so advanced that there is an almost endless amount of keyword combinations that you can try.
For example, if you are a digital marketing blogger who is looking into submitting a quality marketing guest post to a reputable website, you can type in the keywords "digital marketing + submit blog post" and review the results.
Here are other strings you can try.
If you are a travel blogger, "travel" should be your main keyword, accompanied by another set of keywords that can help you find many guest blogging opportunities.
Contemplate and focus on the niche market you'd want to penetrate. Look for blogs which content is heavily focused on the industry you are in. Then, try adding any of the following words after your main keyword when you do your search.
Example: travel + submit guest blog
guest posting opportunity
become a guest blogger
guest post
guest article
submit blog post
submit guest blog
write for us
looking for guest bloggers
guest blogging
guest post submission
contribute
become a contributor
become a guest writer
Your next task is to look through the results thoroughly, and see which of those websites can help you establish authority among your preferred audience.
2. List all the blog and website details in a spreadsheet
Which of those websites do you think can help you with your guest blogging strategy?
Depending on the topic you would want to write about, you're most likely to see pages upon pages of results.
Creating a spreadsheet will help you track everything that you have researched. Take note of the following suggested spreadsheet columns:
The primary details:
Blogger name
Blog URL
E-mail
Your own personal notes:
Contacted. Writing a simple Yes or No in this column allows you to keep track of the bloggers you have already reached out to. If you want, you can insert an additional column beside this one so you can elaborate on the type of approach and best proposal possible for each particular blogger.
Level. After screening lots of blogs, you should rate them from 1 to 5, with 5 being the highest. If you think that a specific website wouldn't be able to help you much as of the moment, but still want to keep track of its progress, you can rate them 3 for now. On the other hand, a blog that will meet and exceed your standards can be rated an outright 5.
Get access to "36 Quality Places to Blog Posts" by joining our Free Resource Library, just CLICK BELOW!

Your guide in rating websites properly:
Who do you think is in charge of the blog? Do you think everything about the website's layout is managed well? Is the layout easy to navigate?
Is the blog updated regularly? You would want to contribute to a website that is updated more often, since there is a bigger chance of them accepting guest bloggers for more content.
Browse through the website's posts and pay attention to who has contributed to them in the past. Do they create and publish their own materials? The most reliable and legitimate websites has original posts, though there can be exceptions.
Get an idea of what their website community's like by reading the comments. Is this the kind of audience you'd love to influence and reach out to?
Without doubt, many reputable blogs will show up in the search results and you'd love to contribute to all of them. However, not all websites accept guest blogs. Find out which ones are continuously looking for good content and regular contributors.
All the websites you're targeting should be included in your spreadsheet. Make sure to browse all the blogs in every page. You wouldn't want to miss a single good result!
3. Send irresistible guest blogging proposals
After researching and looking through the results, it's now time to send your guest blogging proposals to fellow bloggers.
You may be reaching out to a complete stranger, but think of it as if you're writing to a friend. Maintain a friendly and informal approach. Don't let your message be too long and too formal.
Need help in writing an irresistible guest blogging proposal? Here are a few reminders!
Address them by their first names. A simple and polite "Hello Angela" is fine.
Prove your position in their niche.
Tell them why you matter. Elaborate on your current projects and portfolio. Let them know why you deserve this chance and opportunity.
Newbie bloggers obviously don't have a lot of guest blogging and blog writing experience yet. Even if you know you are not a "big deal" yet, you still need to sell yourself. You need to sound like you are indeed a big deal. A good catch. Don't be deceptive, but don't downplay yourself either.
4. Follow noteworthy people on social media
A good guest blogging strategy will allow you to widen your network online and establish your reputation in the field you want to be in. You can keep in touch through e-mail, but a few e-mail exchanges wouldn't do the trick. You would want to continuously bring good impressions to be able to maintain the good relationship you have with them.
The most reputable websites manage active social media profiles. So aside from taking note of their blog URLs and e-mail addresses, you should also follow their blog's social media profiles. These are often managed by their editors and competitors. You wouldn't want to miss another update and opportunity, right?
Manage your network and relationships 
Once you have already completed multiple guest blogging assignments, you can now start strengthening your relationship with the people you just worked with.
The editor of this movie review blog you just worked with is also on Twitter and Linkedin, so it would be a great idea to follow her on the said platforms. Staying connected on this whole new different level is exciting and fulfilling. You would want her to easily remember you whenever a new guest blogging opportunity turns up.
Who knows? Maybe they like your writing style so much that they are also willing to share your content not just in their website's social profiles, but also in their personal accounts!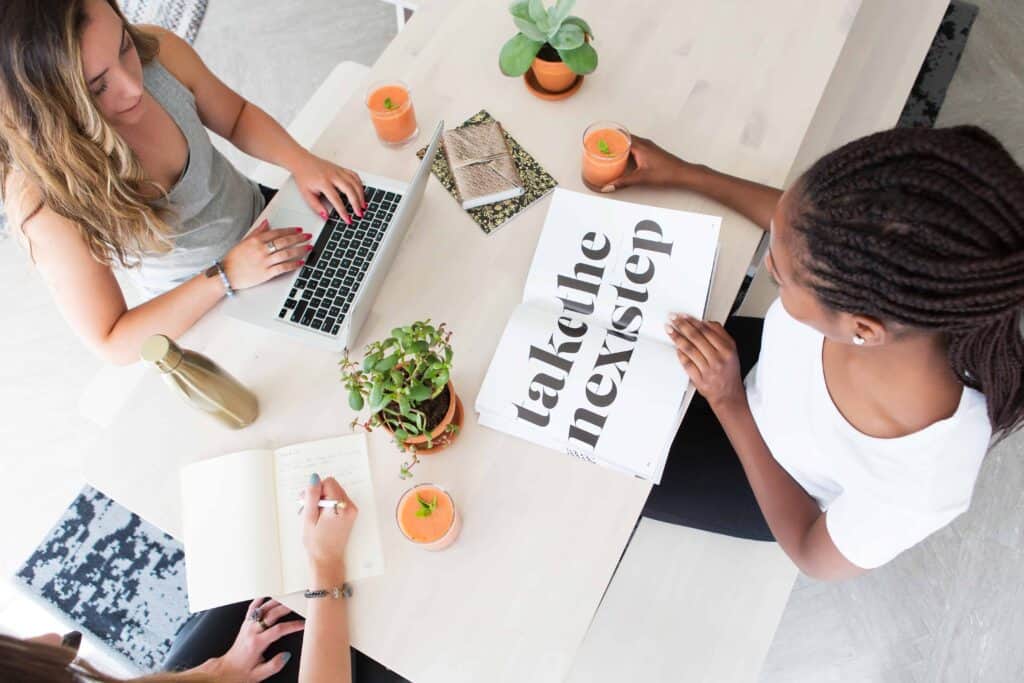 Continue to grow your blogging circle
You'll get to grow your blogging circle more by meeting other bloggers who regularly do guest posts. Keep your eyes on blogger events and community pages. It opens doors for great new recommendations that can earn you regular guest posting opportunities. Who knows?! You may even find your way to affiliate marketing. Want to make money with affiliate marketing now? Read this.
To be a successful guest blogger, you need to be surrounded by the right people who can widen your influence in a particular niche. Every personality you meet physically in a blogger event, or virtually in a community page can have the power to bridge you to the right opportunities.
How can guest blogging help your blog?
Become a guest writer, and grow your blog audience quickly.
A guest posting strategy is an effective way to raise credibility and thought leadership. It has the power to transform both personal blogs and company websites. Remember that no blogger is an island, so you will need the help of other personalities to grow your reach and online visibility.
1. Increases online visibility and online influence
Guest blogging can help you establish your authority in a particular niche. This can lead to lead to more subscribers and more opportunities.
2. Builds new relationships
As you explore guest blogging, you grow your blogging circle. Every quality guest post provides a great opportunity to forge good relationships with other more influential and experienced bloggers.
3. More blog traffic
Guest blogging can send different targeted visitors to your blog. This would be even more useful if you are also running your own business. More traffic, more sales. These blogging tools may help you improve your online presence!
4. Fosters credibility and authority
You gain recognition and credibility with each successful guest posting project. Every time successful bloggers invite you to contribute to their blogs, they are in effect giving you a stamp of approval. This recognition is important. Don't take it lightly.
Guest blogging is one of the most cost-effective ways to boost your SEO ranking. To be a guest blogger, all you need to get started is a creative mind and a reliable guest blogging guide.
More Guest Blogging Tips  
As a newbie blogger, taking any major step with regards to your website can be a bit complicated. Submitting a guest blog post and building relationships with established people in the industry may even sound intimidating for you.
Presenting your proposal to influential bloggers is an important first step, but writing a quality guest blog is different matter. Your first ever guest blogging opportunity is crucial, and even a short material can make or break a good impression.
After each draft, ask yourself.
Does this guest blog exist to inform, to entertain and to shock?
Prove to them that your opinions are reliable and interesting.
Every sentence should have a purpose.
Before taking on a new guest blogging strategy, study these guest blog post guidelines:
1. Your guest blogging strategy should target the right audience
This blogger may be a long-time friend or an acquaintance who has millions of followers, but if he doesn't operate in the same industry, then he shouldn't be a guest blogging prospect. Choose the right blogger to target the right audience.
2. Write with the audience in mind
A quality guest blog is a letter directly addressed to your audience. Write your article with them in mind. How would you start a meaningful and informative conversation? How would you make a good impression?
3. Make sure that your topic matches your blog niche
A great guest blogging strategy is nothing without quality content creation. Let the readers know that you are a reliable source for a particular topic. If you are a food blogger who wants to write about the best pizza places in New York City, then you must be someone who have personally visited a lot of restaurants in the area.
4. Never forget to update your author bio
Always keep your social media profiles updated. A quality guest post always comes with backlinks, so new readers can visit your page anytime. This is your chance to introduce yourself to new readers. Use that to your advantage.
5. Consider offering freebies
Social media giveaways are the new face of lottery. We all love freebies. Contemplate on what kind of prizes your readers would want to have. If you are a travel blogger, you may want to raffle out a handy travel kit that both your male and female followers would love to have. This is one of the most effective ways to get hundreds of signups to your e-mail list.
Get access to "36 Quality Places to Blog Posts" by joining our Free Resource Library, just CLICK BELOW!
6. Captivate your readers with humor and anecdotes
A blog post, no matter what the topic is, should not be too formal and boring. Each blogger has his own writing style, but at the end of the day, always go for the tone your readers would surely enjoy.
Your audience would immediately stop reading formal, boring articles so be sure to make everything light, fun and informal.
7. Use infographics and fun images
Reading a text heavy blog post can sometimes result to a bad headache. Apart from writing in a conversational tone, try inserting colorful images in between paragraphs to increase readership. If you are writing about a complicated topic, include detailed infographics that will help your readers understand the subject better. 
8. Only read from reliable, authoritative sources
Writing an informative blog post would always require a bit of research. Make sure to read only from the most reliable websites or books. A reader in search of knowledge would come to your page, so you need to make sure that they will always get the right information. 
Final Reminders!  
Guest blogging can transform your image in the digital landscape. Whether you're a newbie individual blogger or a big corporation looking to take your business to a higher level, implementing a guest blogging strategy can help you in various ways.
Several online marketers such as Danny Iny and Neil Patel use this as a way to boost their blogs and businesses. One of the best things about it is that you can do it for free. There's no need to invest in publishing and advertising.
Just let your passion, determination and creativity take its course, while allowing these simple guest blogging tips guide you towards a better blog posting strategy. You wouldn't want to commit those mistakes newbie bloggers usually make! Learn from this list. Remember,  the more you blog regularly, the better you'll get at it! 
Even guest blogging requires an efficient strategy. If you want to take your blogging career to the next level, you should do more than just guest posting. Start your online world domination strategy and get more views to your site like my friend Lena did. She was able to go from 17K to 400K+ pages views in 10 months. In her Transformation Guide, she shares her 21 strategies you can implement right now to increase your social engagement and web page views.
Need a guest blogging guide? Pin this now, my friend! The best guest blogging strategy's coming your way!
WHICH OF THESE GUEST BLOGGING TIPS ARE THE MOST HELPFUL FOR YOU? WHAT IS A FAVORITE TIP OF YOURS WE DID NOT INCLUDE? PLEASE SHARE IN THE COMMENTS BELOW.