We may earn money or products from the companies mentioned in this post.
Bullet journaling is an art form, not just a trend. It's about being creative and elegant as we fill the pages. If you're not good at drawing, don't worry. Whether you're new to bullet journaling or a longtime enthusiast, you can easily add sophistication to your spreads.
Are you ready to transform your pages into elegant works of art? Check out these elegant bullet journaling guidelines to make every page a visual treat!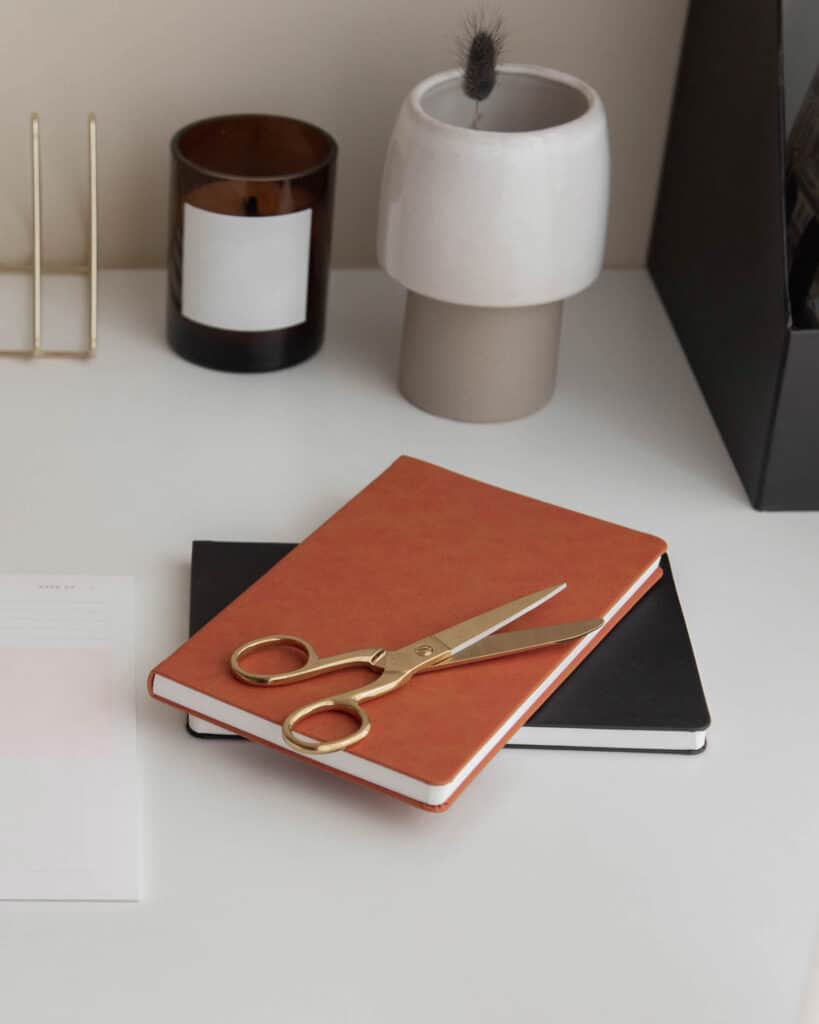 Start Your Bullet Journaling Routine With These Supplies!
1. Opt for Themed Spreads
Themed spreads refer to designs that revolve around a specific motif or concept. Through them, you can create a unified look that adds aesthetic value to your journal.
They can be particularly useful when looking for inspiration, as they provide a clear direction for your design elements, from colors and typography to illustrations and embellishments.
Suggestions
Botanical: Embrace the serenity of nature by designing with plants, flowers, and foliage motifs.
Celestial: Draw stars, moons, planets, and galaxies!
Vintage: Evoke a sense of nostalgia by adopting sepia tones, old-world maps, and classic typography.
Marine: Dive into the deep blue with oceanic elements like waves, shells, and marine life.
Architectural: Draw inspiration from buildings, bridges and other structural designs.
2. Integrate Lace Patterns
Lace patterns are characterized by their intricate web-like designs, often manifesting as interconnected loops, flowers, and other ornate motifs. These styles exude a sense of vintage elegance and delicate craftsmanship!
It doesn't really require the use of actual lace. You can draw lace-inspired designs using colored pencils to infuse old-world charm into your pages.
Suggestions
Borders: Hand-draw or trace intricate lace patterns to frame your pages.
Fabric Integration: Attach real lace fabric strips or corners to your pages.
Tape Decor: Use lace-patterned tapes to embellish page edges, headers, or to divide sections.
Stencil Art: Utilize lace stencils to create subtle background designs.
Overlay: Craft a lace-patterned overlay using translucent paper to add texture to your spread.
3. Use Soft Pastel Tones
Soft pastel tones refer to muted, light shades that exude a gentle and soothing visual appeal. Unlike vibrant or primary colors, pastel tones often resemble colors blended with white, resulting in hues like baby blue, blush pink, lilac, and mint green.
These colors, whether in doodles, highlights, or backgrounds, can create elegant and visually pleasing spreads that are easy on the eyes.
Suggestions
Monthly Themes: Dedicate entire months to specific pastel colors.
Background Blends: Use watercolors or colored pencils to create soft gradients with two or more pastel shades as page backdrops.
Stationery Choices: Opt for pastel-colored pens, sticky notes, flags, and washi tapes to maintain a consistent palette.
Headers and Highlights: Utilize pastels for headers, date numbers, or to highlight essential points.
Illustrative Accents: Incorporate floral designs and geometric patterns in pastel shades.
4. Add Interactive Elements
Interactive elements refer to design components that invite physical engagement, be it through flipping, pulling, rotating, or unfolding. These designs incorporate a dynamic layer to the static pages, making journaling fun and engaging! You can also make space for hidden notes, quick decisions, or organized storage.
Suggestions
Flip-Out Pages or Tabs: Add extended pages that can be flipped out for additional information, or use tabs for quick access to specific sections.
Pockets: Craft pockets, either by folding pages or attaching envelopes, to store loose notes, cards, or mementos.
Spin Wheels: Design rotatable wheels for making decisions and tracking recurring tasks.
Pull-Out Sliders: Integrate sliders that can be pulled to reveal information such as progressive goals or hidden notes.
Interactive Bookmarks: Use ribbons or clips that can be moved daily to track progress, like marking the current day or the next important task.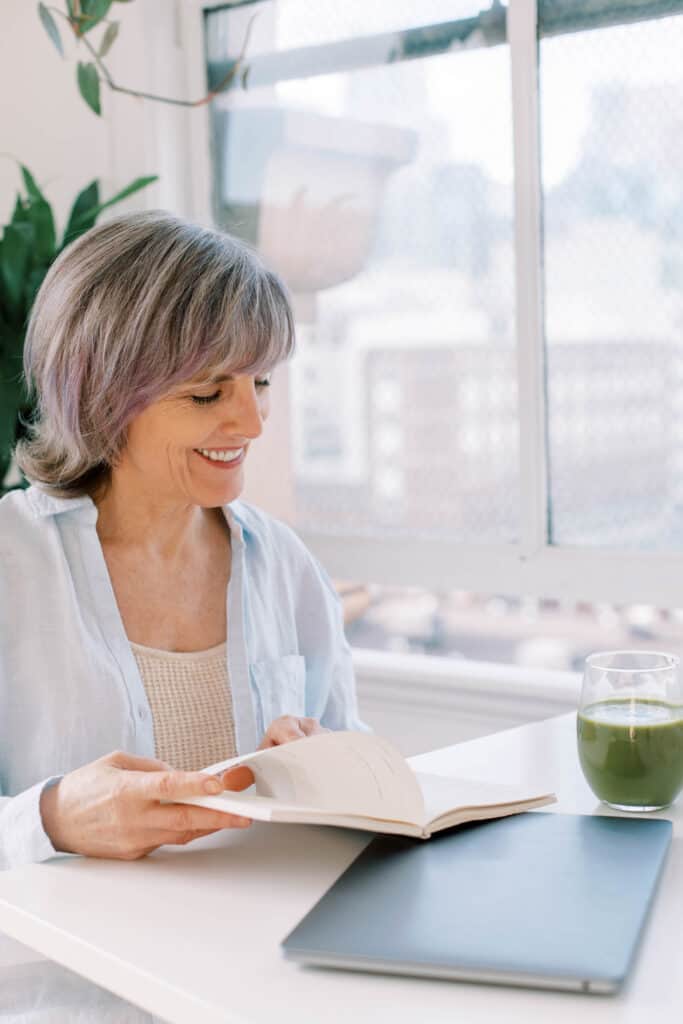 5. Incorporate Abstract Art
Abstract art doesn't try to show things exactly as they are. Instead, it uses shapes, colors, and forms to convey feelings or ideas that can be interpreted in different ways. In bullet journaling, using abstract art means choosing loose, creative designs over strict, clear illustrations.
Adding abstract designs allows you to convey an idea without any strict rules, making the pages feel more personal and intuitive.
Suggestions
Watercolor Blobs: Experiment with watercolors to create organic shapes and patterns.
Abstract Line Art: Use free-form lines to craft patterns or shapes that don't necessarily depict a specific object.
Splatters and Brush Strokes: Employ ink splatters, large brush strokes, or paint drips to add dynamism and unpredictability to your spreads.
Geometric Abstractions: Combine geometric shapes in unexpected ways. Play with scale, overlap, and orientation!
Texture Play: Use unconventional tools like sponges or crumpled paper to create textured patterns and layered effects.
6. Incorporate Geometric Shapes
In bullet journaling, geometric shapes add order and a modern look. Their clean lines make pages neater and stand out. Using these shapes can turn a basic journal page into a stylish and organized layout.
Suggestions
Hexagonal Layouts: Use hexagons to design weekly boxes.
Triangular Pointers: Incorporate triangles as arrowheads or indicators to emphasize essential notes or dates.
Circular Trackers: Utilize circles to craft habit trackers or mood charts.
Rectangular Dividers: Use elongated rectangles or bars to separate content areas.
Mixed Shapes: Combine multiple geometric forms in one spread.
7. Blend and Mix Media
Mixing media means using more than one type of artistic medium on a single page or spread. This technique brings a multifaceted texture and depth to your journal. Feel free to experiment with a dynamic interplay of colors, strokes, and effects.
By doing so, you can break the monotony and highlight specific elements or moods in your journal, making it both functional and artistically intriguing.
Suggestions
Watercolor and Pencil: Start with a soft watercolor base and then add details using colored pencils.
Ink and Pastel: Create your primary designs using ink for sharpness, and then accentuate with gentle pastel highlights.
Stamp and Freehand: Use stamps for consistent patterns or icons, and then add your personal touch with freehand sketches or notes.
Graphite and Marker: Sketch with graphite pencils for a softer look and then accentuate key details with bold marker strokes.
Digital and Physical: Design elements digitally, print them out, and then add physical media touches.
8. Add Gold and Silver Accents
Gold and silver scream luxury and class. And using them as accents to your spread brings about a touch of elegance without going overboard.
In bullet journaling, using gold and silver means adding shiny details or highlights. These shiny touches can make simple pages pop and feel extra special.
Suggestions
Metallic Pens: Use gold or silver gel pens to underline, highlight, or create borders.
Stickers and Washi Tapes: Incorporate metallic-themed stickers or washi tapes for a chic and cohesive look, be it as borders, markers, or decorative elements.
Metallic Watercolors: Paint metallic headers, backgrounds, or illustrations for a subtle shimmer in every page.
Metallic Thread: Stitch your pages or designs with gold or silver threads for added texture.
Gold and Silver Leaf: Apply thin sheets of gold or silver leaf for a luxurious and authentic metallic finish on selected areas.
9. Introduce Vintage Elements
"Vintage" reminds us of the charming and classic looks from the past. Adding these old-school touches to our designs is like taking a step back in time.
It brings a warm, nostalgic feel that stands out from today's modern styles. In bullet journaling, using vintage bits means adding little pieces of the past. This gives your journal a timeless look.
Suggestions
Sepia-Toned Ink: Write or draw with sepia ink for an antique look reminiscent of old letters.
Stamps and Maps: Use vintage stamps for decoration or mark dates and incorporate old-world maps as backgrounds or corner designs.
Ephemera Inserts: Attach memorabilia like old ticket stubs, postcards, or photographs, lending authenticity to the vintage theme.
Lace and Ribbon: Use pieces of old lace or frayed ribbons as borders.
Handwritten Quotes: Include quotes from classic literature or old proverbs, preferably in cursive or calligraphy, to evoke the feel of a bygone era.
10. Incorporate Botanical Drawings
Botanical drawings, at their essence, capture the beauty and intricacy of plants, flowers, and other elements of nature. Incorporate these nature-inspired illustrations to decorate and enliven your bullet journal pages.
Just as caring for real plants brings serenity, you can infuse calm and elegance into your daily planning.
Ferns and Ivy: Pencil in intricate designs of ferns or ivy tendrils. Let them crawl along page edges or frame sections.
Watercolor Florals: Apply a light watercolor wash and superimpose it with silhouetted floral patterns for a dreamy background.
Seasonal Blooms: Each month, showcase a different flower in bloom.
Leaf Patterns: Integrate varying leaf shapes and sizes to create patterns, borders, or even templates for weekly spreads.
Fruit and Seed Pods: Sketch fruits at different growth stages or capture the detailed intricacies of seed pods to add variety to the botanical theme.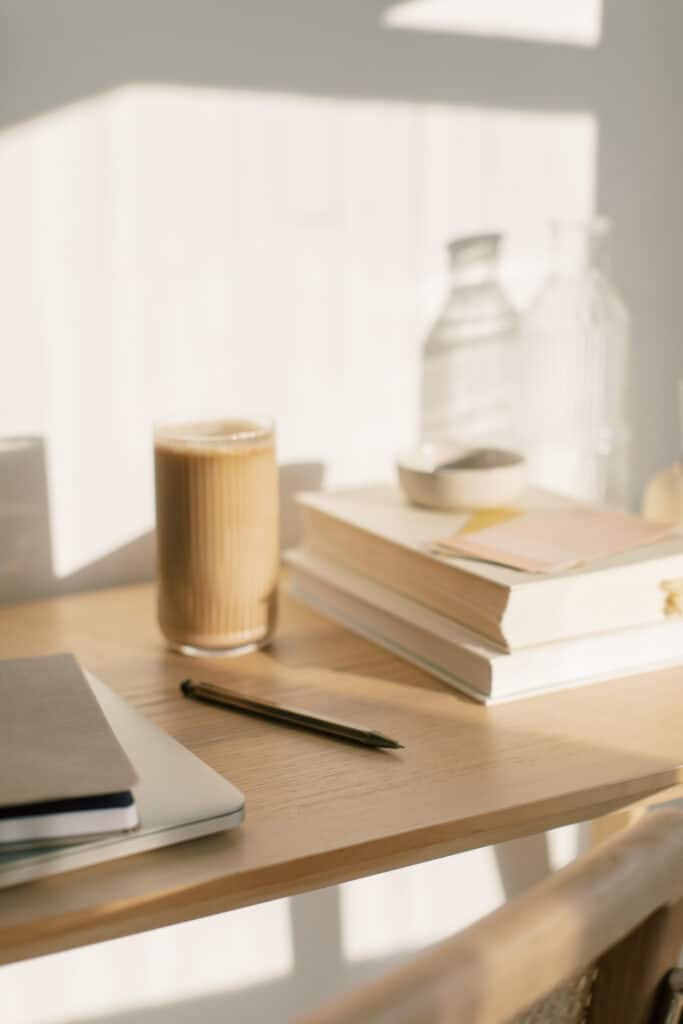 Elegant Bullet Journal Inspirations
Bullet journaling is amazing because the design possibilities are endless! Your bullet journal is probably already stylish, but you can make it even more elegant with new styles. The best part is, you don't need to be an artist to try these designs. So, don't just plan your days – do it with flair and charm!