We may earn money or products from the companies mentioned in this post.
Have you ever dreamed of creating an online course to reach a global audience and make a positive impact on people's lives? Through online courses, you can transform your expertise into life-changing courses that inspire and uplift learners with just a few clicks.
Starting may be tough for beginners, but technology has made creating online courses easier than ever. Meet your new partner for course creation – Chat GPT! This powerful AI tool will keep your course materials consistent and accurate, making the learning experience better for your students.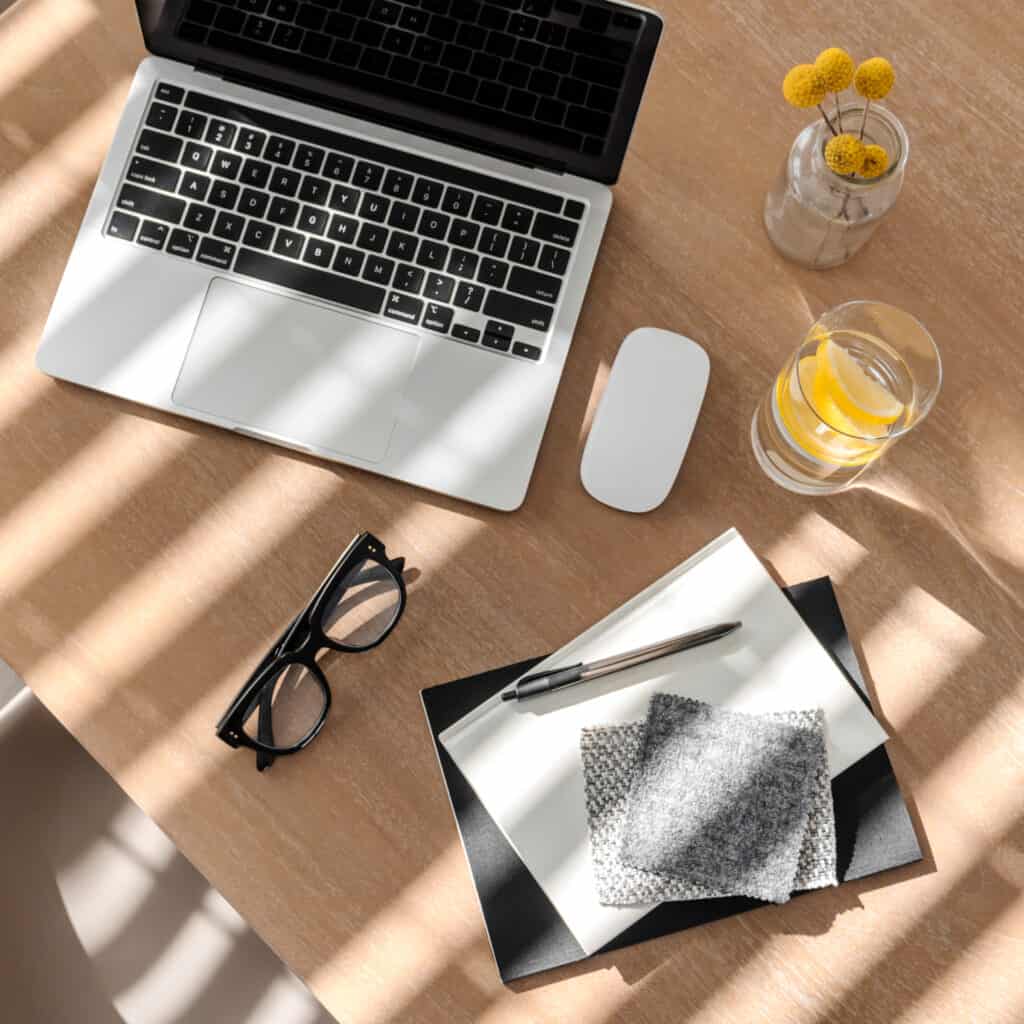 Why Create and Sell Online Courses
Global Reach: Online courses break geographical barriers, helping you reach learners worldwide and share your expertise with a diverse audience.
Flexibility: You can have the freedom to structure your course the way you want and deliver knowledge that suits your teaching style and learners' needs.
Passive Income: Create and publish your course to achieve the financial freedom you've always wanted. Once out there, it can generate income on autopilot, allowing you to focus on other ventures.
Empower Others: Online courses help learners acquire new skills, gain knowledge, and pursue their passions.
The Advantages of AI Course Creation
Artificial Intelligence (AI) has brought about transformative changes to content creation and education. Harnessing AI offers numerous benefits that revolutionize the course creation process, making it both efficient and effective. With AI, you can:
Simplify Content Creation: AI assists in generating content, organizing information, and enhancing the overall course structure.
Personalization: AI analyzes learners' preferences and tailor content to their specific needs for a more personalized learning journey.
Efficiency: AI-powered tools automate repetitive tasks, saving time and allowing you to focus on more critical aspects of course development.
Quality Improvement: With AI, you can ensure the accuracy and consistency of your course materials. From there, you can elevate your students' learning experience and determine improvement areas.
What is Chat GPT?
Chat GPT is an advanced language model developed by OpenAI. It is designed to produce human-like text and engage in interactive conversations. Unlike traditional AI writing tools, Chat GPT excels at natural language understanding and can produce contextually relevant responses. It's a powerful assistant for content creators!
Chat GPT stands out for its versatility and adaptability. It can be used for various tasks, from answering questions and generating creative stories to assisting in online course creation. This tool's ability to comprehend and generate human-like text makes it an ideal partner in crafting informative learning materials.
How to Make an Online Course Using Chat GPT
1. Define Your Target Audience
Take the time to thoroughly understand the specific group of learners you want to reach. Cater to their unique needs. Are they beginners looking for foundational knowledge, intermediate learners seeking skill enhancement, or advanced individuals aiming to become experts?
Define your target audience at the start of course creation to lay a strong foundation for a relatable, interactive learning experience.
Conduct research through surveys, online forums, or direct conversations to gather valuable insights from potential students. Consider factors like age, educational background, and interests that might influence how you present your learning materials.
2. Brainstorm Online Course Topics
When brainstorming course topics, start by leveraging your expertise and passion. Identify the areas where you have a strong command and genuine enthusiasm for sharing knowledge. Your passion for the subject will naturally engage learners and make your course content more engaging.
Moreover, take into account your target audience's interests and needs. What are the most pressing challenges they face and the skills that are most valuable to them?
Engage with potential students through surveys to gain valuable insights that can shape your course topics effectively. Try to balance your expertise and your audience's interests to keep them engaged throughout their learning journey.
3. Focus on Prompt Engineering to Create an Outline
Prompt engineering involves crafting clear instructions for the AI, enabling it to provide coherent and relevant information for your course.
Through well-structured prompts, you can achieve a more accurate and tailored response from the AI. Start by breaking down the course into sections or modules, each addressing specific learning objectives.
For each section, develop prompts that encapsulate the key concepts and questions you want the AI to address. Additionally, experiment with different phrasings and formats to explore various angles and perspectives within your course content.
Don't settle for the first set of prompts you generate. Refine and adjust them to improve the AI's responses. Test different variations to explore several aspects of the content you want to cover.
4. Make Engaging, Interactive Learning Activities
Consider different interactive formats such as quizzes, simulations, case studies, group discussions, or hands-on projects when developing learning activities. Each activity should align with the learning objectives and cater to different learning styles, making the process more inclusive.
Aside from traditional quizzes, consider interactive assessments with drag-and-drop, matching, or image-based questions. Interactive elements add excitement and challenge to the course. It's just one of the many ways to motivate learners to actively participate and invest in their learning journey.
For example, present real-life case studies relevant to your course content. Ask students to analyze the situation, identify challenges, and propose solutions based on the knowledge they've gained. This approach also fosters critical thinking and decision-making skills.
5. Create and Improve Instructional Video Scripts
Crafting concise scripts is crucial for effectively conveying course content and keeping learners engaged. With Chat GPT's language capabilities, you can streamline the process of generating video scripts and ensure clarity in the delivery of information.
Start by outlining the key points and concepts you want to cover in each video. Then, use Chat GPT to flesh out the script, providing detailed explanations and examples. Keep the language straightforward and jargon-free to make the material accessible to many learners.
Avoid information overload and maintain a cohesive flow of ideas. Furthermore, leverage Chat GPT to fine-tune the tone and style of the script to match your teaching persona and the course's overall theme. AI can adapt to your preferences, whether you prefer a conversational approach or a more formal tone.
6. Enhancing Your Presentations' Visual Appeal
Enhancing the visual appeal of your presentations becomes effortless with Chat GPT's assistance. Start by outlining the key concepts and structure of your presentations. Then, seek design suggestions from ChatGPT to improve the layout and aesthetics of your course materials.
Whether it's formatting text, choosing color schemes, or structuring your slides, ChatGPT can offer creative ideas to make your course more visually appealing. AI can also offer data visualization assistance. If your course involves data analysis or statistics, AI can guide you in visualizing data through graphs and charts.
You can describe your data and ask for visualization ideas, and the AI can suggest appropriate graphs or charts to represent the information effectively. Next, you can use image generation models to produce images from textural descriptions. DALL-E, for example, can take prompts and create tailor-made visuals to captivate your learners.
7. Add Your Personal Touch to Make the Content More Authentic
Incorporate your personal touch into the AI-generated content. By infusing anecdotes, real-life examples, or case studies, you can bring authenticity to your instructional materials and make the learning experience more meaningful for your students.
When revising the content, draw from your own experiences, and share relevant stories that demonstrate the practical application of the concepts being taught. Personal anecdotes not only humanize your teaching but also create a stronger connection with your learners.
Furthermore, ask questions, encourage debates, and foster student engagement to make the learning experience more interactive.
8. Polishing the AI content
Consider AI content as a valuable starting point rather than the final product. It can provide a wealth of information, but it requires your expertise and personal touch to make it truly authentic and aligned with your teaching objectives.
Review and edit the AI-generated material meticulously. See to it that it meets the requirements of your course and resonates with your audience. During the review process, carefully assess the content's accuracy, relevance, and tone.
Check for any inconsistencies or errors that might arise from the AI's language model and make necessary corrections.
While AI can deliver valuable insights, your understanding of the subject matter and teaching expertise are vital in presenting the content coherently and in a manner that speaks directly to your students.
9. Publish the Course
Before publishing, thoroughly test the course to ensure a seamless learning experience. Check for any technical problems and verify that the course content is structured logically.
Monetize your course on your own website to retain a higher percentage of the course revenue, granting you financial independence and the flexibility to reinvest in course improvements or explore other ventures.
While platforms like Udemy offer exposure to a vast audience, self-publishing gives you greater control over critical aspects such as pricing, design, and customer data. Owning the platform allows you to establish a distinct brand identity and cultivate a loyal community of learners who deeply value your expertise.
If available, include testimonials to entice prospective students and encourage enrollment. Once your course is live, keep a close eye on learner feedback and engage with your students to foster a supportive learning community.
10. Focus on Your Online Course Marketing
Marketing online courses is crucial for reaching a wider audience and attracting potential learners. Utilize various digital marketing channels, such as social media, email marketing, and search engine optimization, to create awareness and drive traffic to your course landing page.
Offering free webinars or mini-courses can also entice prospective students and showcase your expertise, leading to increased enrollments. To further boost your course's visibility, collaborate with influencers or industry experts who can endorse your course and recommend it to their followers.
Leverage customer testimonials and positive reviews to build trust and credibility. Moreover, consider offering limited-time promotions or early-bird discounts to create a sense of urgency and encourage immediate enrollments.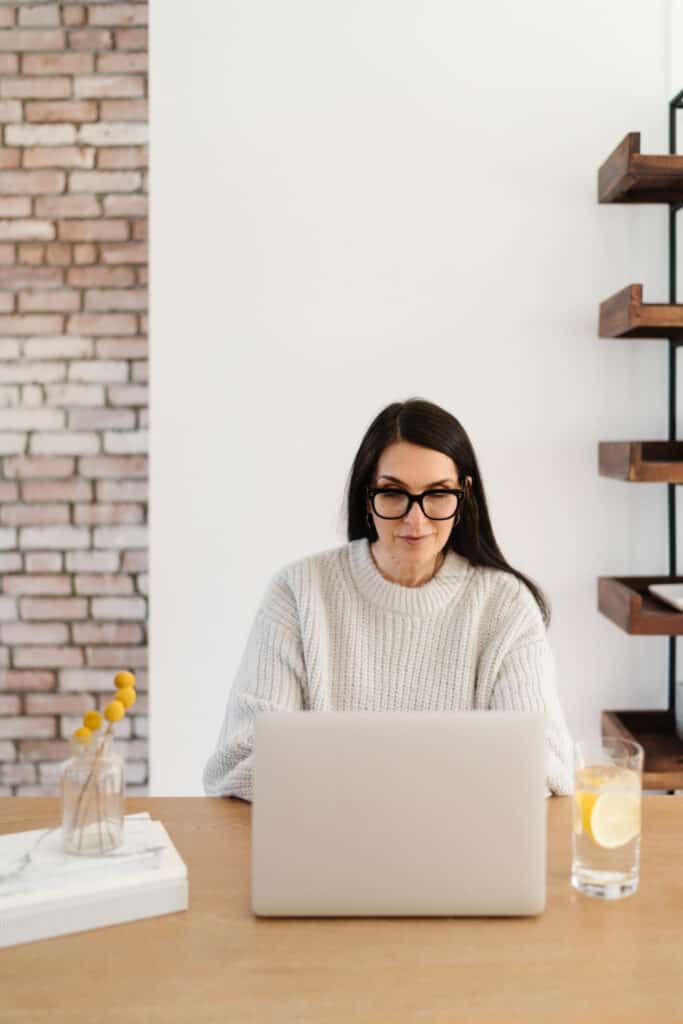 Share Your Expertise and Help Others Grow
As a content creator and industry professional, you possess a unique ability to connect with people and share your passions authentically. Imagine channeling that same charisma into an engaging online course that allows you to teach, and inspire your loyal community like never before. It's time for you to embrace innovation and deliver a modern, forward-thinking learning experience to everyone.