We may earn money or products from the companies mentioned in this post.
Artificial Intelligence (AI) is gradually reshaping the marketing and sales landscape. Thus, for coaches and online business owners, harnessing AI effectively can transform a sluggish sales process into a more dynamic one, resulting in more conversions.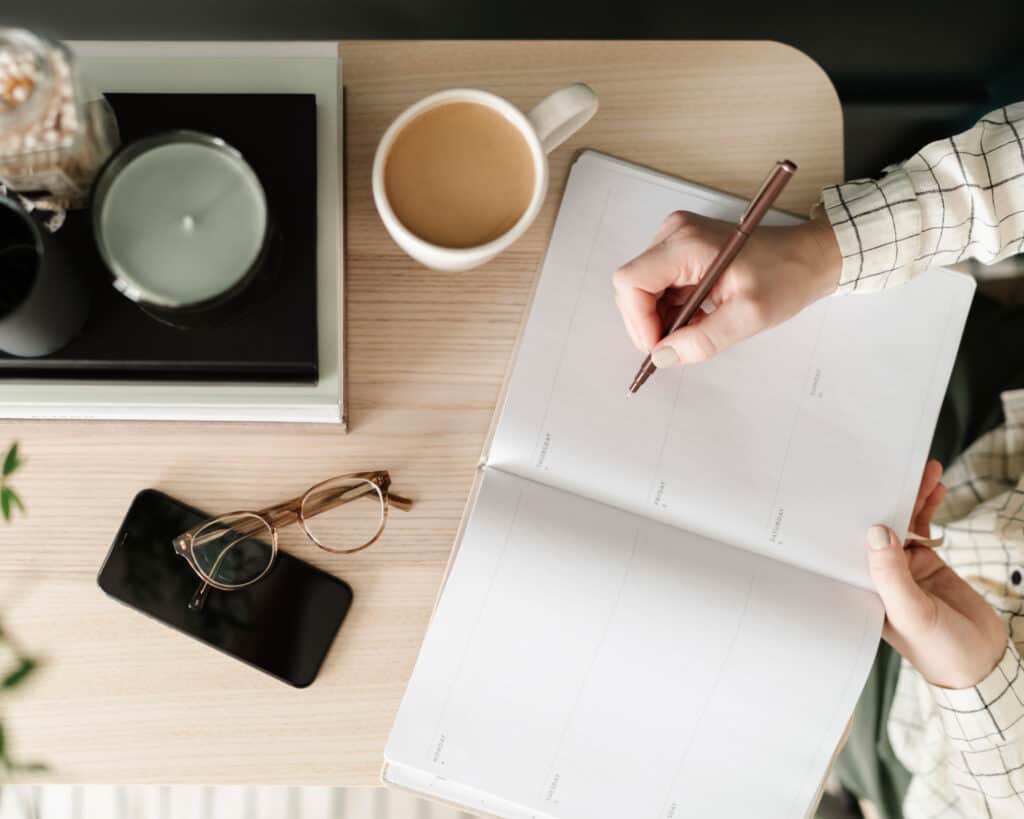 Explore various AI features and transform the way you attract, engage, and convert leads into loyal customers. Today, learn practical tips on integrating AI seamlessly into your sales journey to enhance efficiency and improve your conversion rates.
Struggling with a stagnant sales funnel? It's time for AI intervention! Book a call with me and I'll guide you through the process of integrating smart tech into your sales strategy.
1. Target Market Analysis
Target market analysis is the process of determining and understanding the specific group of consumers most likely to buy your product or service.
AI can analyze vast amounts of information to determine your services' most promising target markets. By using machine learning algorithms, you can discover patterns and trends in customer behavior, demographics, and preferences.
AI-driven tools such as Google Analytics and Tableau excel at analyzing user data to identify your ideal customer profiles accurately. This vital information can then be used to properly shape and refine your sales funnel's structure and strategy.
2. Lead Generation
Lead generation is the process of drawing in potential buyers and getting them started on the path that hopefully ends with them buying your product or service. It's a critical step in a business owner's sales funnel.
HubSpot and Salesforce are just two platforms businesses can use to supercharge their lead generation strategies. These tools keep tabs on potential customers' interactions, gauge their interest, and figure out who's ready to buy.
For example, HubSpot's predictive lead scoring allows you to focus on leads that are more likely to go through the sales funnel successfully.
3. Customer Journey Mapping
Customer journey mapping involves making a visual representation of the path a customer takes, from their initial discovery of a product or service to making a purchase.
Use AI to track and analyze how customers interact with your online presence. From this data, you can construct a model of your average customer's journey and identify critical areas where your sales funnel can be improved to better guide prospects towards a purchase.
Adobe Experience Platform and Kissmetrics use AI to track and analyze customer interactions and make elaborate journey maps.
They enable you to visualize the routes customers take and pinpoint areas of friction, offering valuable insights on simplifying the journey toward conversion.
4. Content Creation
AI can assist in creating dynamic content that adapts in real-time to the user's behavior. With its help, you can automate the creation of personalized landing pages, emails, and other content that respond to the actions and interests of each lead.
This level of personalization can significantly increase conversion rates throughout your sales funnel. Content management systems like Marketo and Pardot offer AI features to personalize real-time content.
They can automate the creation of landing pages and emails that adapt to each visitor's behavior, ensuring that the content they see is always relevant to their interests and stage in the sales funnel.
5. Sales Predictions
Sales predictions are vital for a sales funnel as they provide foresight into which leads and customer actions will most likely result in sales.
Anticipate future trends and customer needs. Then, adjust your sales funnel stages for better alignment with customer behavior. By analyzing historical sales data, AI can accurately predict future trends and sales outcomes.
Implement this by integrating predictive analytics tools like Zoho Analytics into your CRM system. This will help you to anticipate demand, adjust your funnel accordingly, and focus your resources on the most profitable leads.
Struggling with a stagnant sales funnel? It's time for AI intervention! Book a call with me and I'll guide you through the process of integrating smart tech into your sales strategy.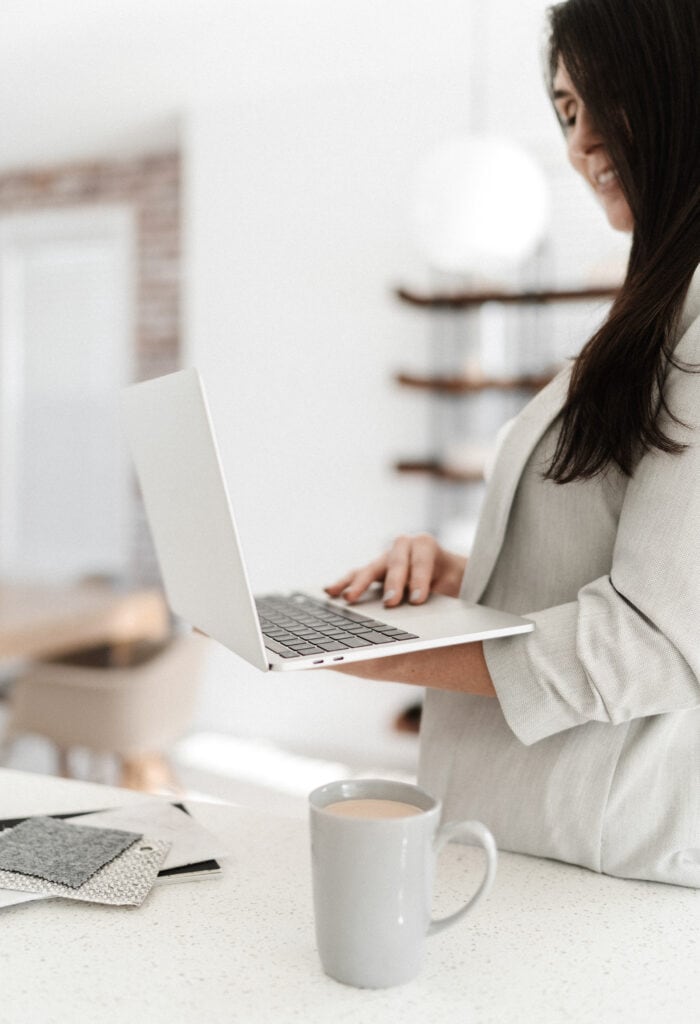 6. Chatbots for Engagement and Qualification
Chatbots are automated programs that can chat with users, mimicking human conversation based on pre-programmed responses or AI-driven interactions.
This automated assistance helps in nurturing leads efficiently, moving them down the funnel towards conversion without the need for constant human oversight.
Deploy AI chatbots like Intercom and Drift to engage visitors and qualify leads within your sales funnel.
They can qualify leads by asking key questions and directing users to the appropriate funnel stage based on their responses, thereby improving the lead engagement and qualification processes.
7. Sales Funnel Efficiency
AI analytics are essential for a sales funnel as they highlight which stages are performing well and which need improvement.
This leads to better resource allocation, a higher conversion rate, and, ultimately, increased revenue. Use AI tools like Crazy Egg and Mixpanel to gain funnel performance insights.
Both tools break down data and user actions. They can track how users interact with each stage of your funnel and use machine learning to conduct A/B testing.
8. Price Optimization
Price optimization refers to using data-driven analysis to determine the most effective pricing strategies for products or services at each customer journey stage.
It's about finding the price point that maximizes sales volume and profit margins while considering customer demand, market conditions, and competitor pricing.
Competera, Pricefx, and similar tools can help analyze multiple data points to suggest optimal pricing strategies. These tools can adapt your pricing model in response to demand fluctuations and customer profiles.
9. Email Personalization and Sequencing
Email personalization and sequencing are critical in a sales funnel as they significantly increase the relevance and timeliness of communication with potential customers.
Personalized emails, tailored to the interests and behaviors of each recipient, boost engagement and move leads closer to a purchase decision.
AI can help personalize email content and determine the optimal sequence of emails for each lead. To execute this, employ AI-based email marketing platforms like Mailchimp to analyze your emails' open and click-through rates.
Then, tailor future emails to mirror the most effective messaging and timing for each recipient.
10. Continuous Learning and Funnel Adaptation
AI enables businesses to evolve their sales approaches in real-time, responding to changes in consumer behavior and market dynamics. These systems can learn from every interaction and continuously improve the sales funnel.
Set up machine learning algorithms such as Google's AutoML to refine your sales strategies, offers, and customer interactions based on ongoing data analysis.
By doing so, you can fine-tune your strategies and make sure that your funnel is always aligned with current best practices and customer preferences.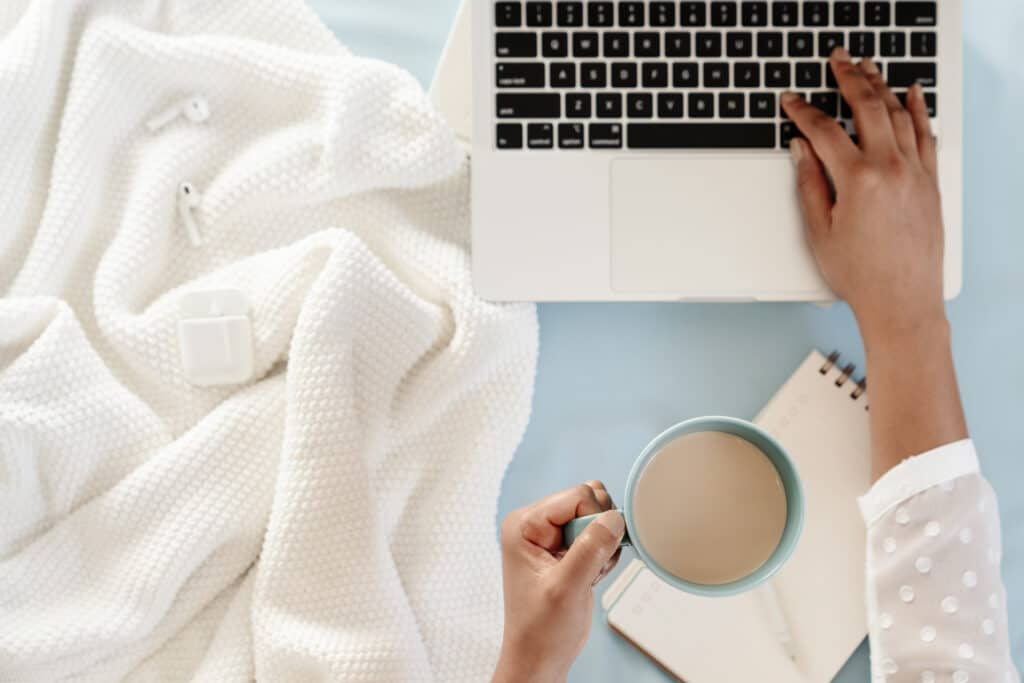 Harness the Potential of AI
Bringing AI into your sales funnel isn't as overwhelming as it might seem. Just start with a solid plan and efficient tools that fit your needs. Then, keep up with the latest trends to make your sales routine smoother and smarter.
Keep in mind that AI is here to enhance your existing strengths, not to replace the unique personal touch that's essential in your branding. Don't miss out on unlocking the secrets to sales funnel success!
Struggling with a stagnant sales funnel? It's time for AI intervention! Book a call with me and I'll guide you through the process of integrating smart tech into your sales strategy.