We may earn money or products from the companies mentioned in this post.
Considering how highly competitive and crowded the legal industry is, a well-designed law firm website is a must-have. It enables you to stand out while boosting visitor conversion rates and generating credibility. A good law firm web design develops an outstanding first impression, proves to your clients that you're an expert in your field, and earns you new opportunities.
It's the best way to create an online presence and give your law practice a professional look. Enhancing your law firm's web design maintains top rankings on SERPs, retains visitors on your website, and converts them into loyal clientele. Outlined below are four ways to improve your law firm's web design.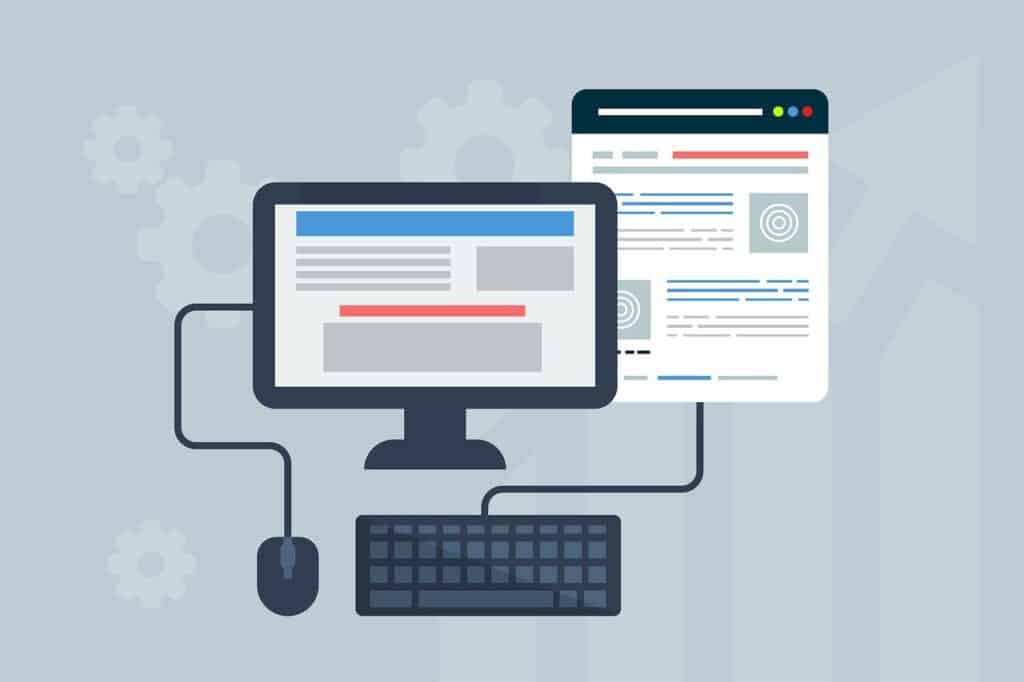 1. Update your lawyer bio
Legal marketing professionals claim that lawyer bios account for 80% of a law firm's website traffic. They further say they're second to personal recommendations in determining general counsel's hiring decisions. A well-written bio is a powerful marketing tool you can leverage to position yourself as an expert who can resolve your clients' issues. It lets prospects better understand you as a legal expert and start your client-lawyer relationship with your law firm. Collaborating with web design experts like Bizango can help ensure an up-to-date bio that attracts new clients.
2. Optimize your law firm website for mobile
Statistics indicate nearly 4.32 billion active mobile internet users, with more than 55% of web traffic coming from mobile devices. Optimizing your legal practice's site for mobile ensures:
Users have a smooth browsing experience, which makes it simpler to explore your legal services
A higher possibility of ranking high in mobile SERPs, sending more organic traffic to your firm's site
Fast loading times that result in improved user experiences and search rankings
Your site can adapt to various screen sizes, offering mobile users a more user-friendly interface and simple navigation
3. Improve your legal practice's website CTAs
Calls to action (CTAs) offer a rewarding experience for your law firm's site visitors while signaling relevance to search engines. They provide existing clients and prospects with a roadmap to attain their goals, including requesting consultations with attorneys or signing for newsletters. Avoid generic CTAs as they're less powerful, and opt for descriptive ones as they're more valuable and relevant to your website visitors and search engines.
Your law firm wants to direct its users to all the web pages and educate them regarding your attorneys, firm, practice areas, and success areas. As such, you can be specific with your CTAs, offer value, and remain relevant without being generic. A compelling CTA captures visitor interest and ensures they stay longer on your law firm's website.
4. Optimize your law firm's website navigation
Your law firm's site menu and navigation are essential for your website's SEO and user experience. To improve your site navigation, consider:
Avoiding generic terms: Use more particular terms to tell users and search engines what your web pages are all about, making it easier for them to find what they're looking for and improving Google rankings for relevant keywords
Adding a search bar: It makes it easier for users to quickly look for what they want
Consolidating web pages, if possible
Checking and reworking your site structure and menus as your law firm website evolves and grows
Using a site map to plan your navigation drop-downs and tabs
Endnote
A great web design differentiates your legal practice and boosts conversion rates. Apply these tips to improve your law firm's web design.