We may earn money or products from the companies mentioned in this post.
Social media have long been a part of our personal and professional lives, helping us get in touch with our loved ones and grow our businesses. And fortunately, these sites aren't going away anytime soon. Social media platforms, Instagram included, are constantly evolving and introducing new features to keep more content coming. 
Instagram Reels is one of the features recently introduced to the ever-thriving social media landscape. More and more content creators, marketers, and entrepreneurs are using this new feature for more visibility and discoverability. If Instagram Reels is not yet part of marketing, you're missing out on many opportunities. 
Make Instagram a part of your marketing strategy today.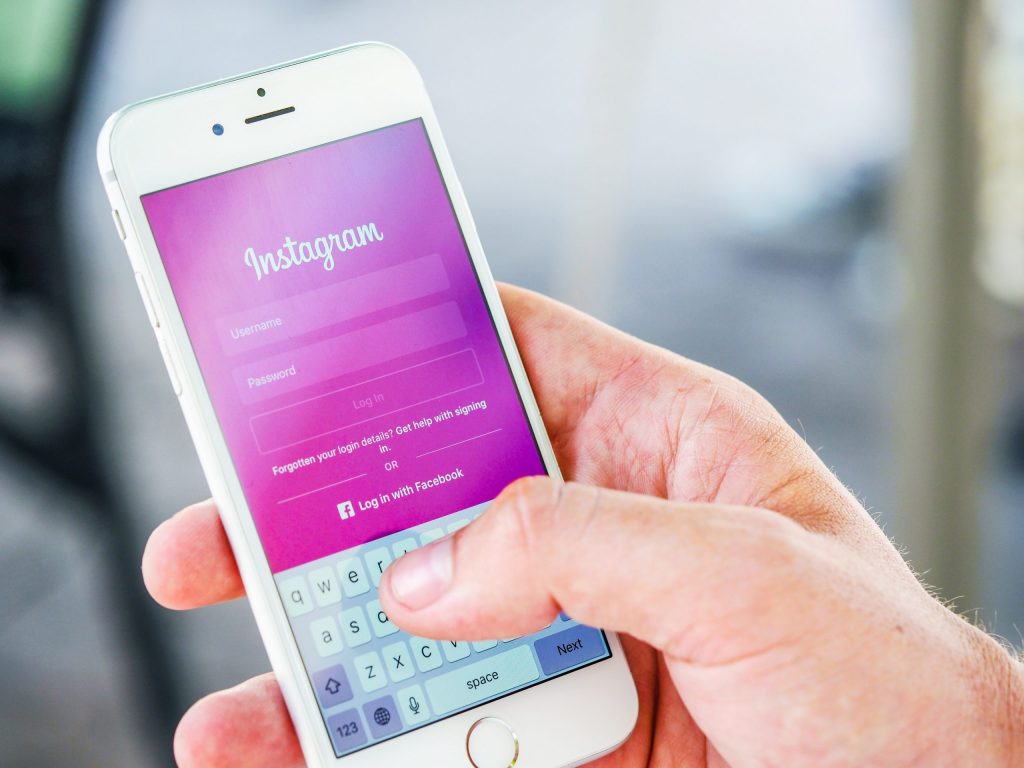 What is Instagram Reels? 
With the help of creative, user-friendly editing tools, Instagram Reels allows users to create short videos that can be viewed and shared even beyond 24 hours. These clips can be three to sixty seconds long, similar to that format that pushed TikTok to popularity. 
Creating reels is not just a marketing task but a creative project! You can use stickers, captions, cute backgrounds, and more to produce something that perfectly embodies your brand. Reels can easily be accessed through a scrollable tab on the Instagram app's home page. 
Why Use Instagram Reels
Instagram Reels help brands gain better audience engagement and brand awareness and can even make you even go viral on the platform. It offers users an extraordinary chance to introduce themselves and the stories behind their business. 
By creating and sharing Reels, you're most likely to boost your online visibility and gain more engagement from your target audience. What makes you different from your competitors? Reels can help you stand out from the rest and highlight what you do best. Yes, even a video that's only around a minute long may contribute to your long-term success! 
A brand personality is a set of qualities associated with a brand. As you make your Reel, Think of your brand as a human that speaks and interacts with people. Of course, you would want to sound friendly, knowledgeable, and approachable. Be genuine. Tell them who you are, what you do, and how you can help them in the most artistic way possible. 
How to Use Instagram Reels: Tips and Tricks
Don't know how to start? Consider Instagram Reels as a trailer of a promising movie, that is, your business. Think about how you can showcase your brand values and personality in this format, in a way that is different from, but aligns with Instagram Stories and feed content. 
1. Introduce Yourself and Your Team
People always love to see what's behind the services they receive. Whether or not your business is new, there's always a reason to introduce yourself and your team. You can gain new followers every minute. Talk to them and share how you manage your business, from brainstorming sessions to marketing. 
Even solopreneurs can create this type of Reel. It doesn't have to be complicated! You can simply talk directly to the camera or edit old (but not too old) Instagram Stories together. 
2. Highlight Your Products and Services
Producing the best products, services, and packages is a lot of work. Effectively marketing them seems to be ten times harder! Highlight your offerings in your Instagram Reels, in addition to exclusive previews, introductory offers, and giveaways. 
First, find your edge. Then, use fantastic video techniques to tell the audience how valuable your offerings are. When it comes to Reels, creativity always comes first. Don't be too salesy. Instead, focus on the benefits and features of your packages while doing the latest dance trend or challenge.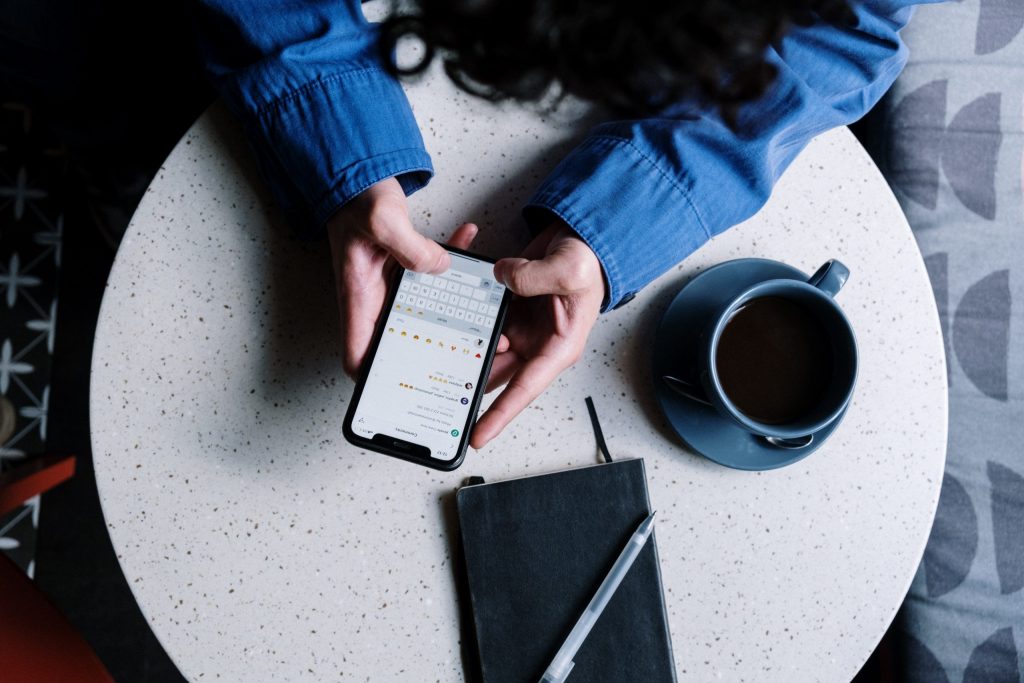 3. Leverage on Trends for More Visibility
Trends come and go. And it can be difficult to check which ones you should use for your campaigns. Check what your competitors are doing and see if it fits perfectly with your strategy. That cool dance challenge may be the key to getting new clients and followers. As long as you enjoy it, do it. 
However, following trends isn't the only way to reach more people in style. You can also start a new trend and ask everyone to do the same! Instagram Reels is all about exploring and creating unique content that sets you apart from others. Millions of people leverage trends, so you have to own it and make it yours! 
4. Answer your Audience's Questions 
Every Instagram Reel can millions of views, but not all would convert to sales. Depending on what your business is, educate people so they can address their struggles and change their lives for the better. They are most likely to follow you and check your page for more details once they realize that they can rely on you for genius hacks and advice.
Before filming, check your comments section and message box. List down all the questions people have sent you and then answer them one by one. Create an "FAQ page" in video format! Here's another idea. Collaborate with influencers and other professionals in your industry, and mount exciting discussions on various topics. 
5. Virtual Tour of Your Workspace
Whatever your work setup is, your current clients, would-be clients, and followers would love to see it! There are always people out there who are in the same situation. When COVID-19 turned our worlds upside down, most of us were forced to work from home.
Now that things are going back to normal, take your audience on an adventure. Do you still work from home or leave for work every day? A Day in Life content never gets old! Take them with you in every meeting and share what motivates you to get the job done each day. 
6. Film Behind the Scenes
Do you attend and organize networking events regularly? How about speaking engagements? When it comes to events, sometimes we get invited. In some instances, we organize ourselves. Share the ins and outs of planning events and document your experiences as a speaker. 
No matter the nature of your business, take a video of how you go about with day-to-day work. For example, if you're a business coach who's constantly preoccupied with client meetings, share how you create timetables. How do you deal with stress after a long day at work? You'll never run out of behind the scene ideas!
7. Share the Productivity Tools You Use
Illustrators, marketers, influencers, and other online personalities get to share compelling content with the help of some tools that make their work processes even more manageable. Well, your followers would love to know what those tools are and how to use them. 
Through Instagram Reels, share with them the tools that help you run your business. People can quickly get information with just a single Google search, but nothing beats watching a short, friendly video that explains everything – just like when talking to a friend! You only have one minute, so choose the best ones that you know can help your clients and followers. 
8. Share Encouraging Messages
Everyone needs inspiring messages. Even the most successful people in the world go through inevitable struggles and need words of encouragement to uplift their spirits. This is also a great content idea for Instagram Stories, but you wouldn't want it to disappear in just a few hours. 
Motivate your target audience to start their own businesses and weather the challenges that come along the way. Moreover, remind them to focus on self-care habits on their rest days. Sharing encouraging words is more than just gaining likes and comments. It also proves that you're a real person who needs a mental pick-me-up like them. 
9. Share Tips and Tricks
Tips and tricks may come in videos or highly-detailed long-form text format. The former, however, are more digestible and engaging for more people. Many would rather watch instead of reading huge blocks of boring text! Discuss one tip in every Instagram Reel. Make it short, simple, and interesting. 
Again, no matter the nature of your business, there are several tips and tricks that you can share with your audience. Towards the end, engage your viewers by asking them to leave a comment and send their feedback. Encourage them to ask more questions, giving you a chance to provide more tips and tricks.
10. Share Client Success Stories
A huge success story in a 60-second video clip. This doubles as an encouraging message to anyone who needs it and a social proof that helps establish trust and credibility. More importantly, it's so much fun to make! 
I suggest you feature your clients in every new Reel – what they do and a glimpse of their inspiring success stories. You only have a few seconds, so feature key moments in their journey and what they enjoyed most while working with you. Don't forget to tag them. You can highlight your business by putting the spotlight on your clients. 
11. Offer Sneak Peeks
Are you launching new products and services soon? What about a rebrand? I don't know what your business is yet, but one thing's for sure – there's always something going on because we need to constantly present something new. 
If you're launching an online course or any other digital product, take your audiences behind the curtain. Give your followers a sneak peek at what's to come. Sneak peeks are similar to behind the scene content, only it's focused on a specific product or package. 
11. Introduce Members of Your Business Community
Building an online community for your business requires a tremendous amount of work and patience. It's possible to gain a few followers through a social media strategy, but posting alone wouldn't turn followers into clients or brand advocates.
Use Facebook Groups to spread the word about your community and then Instagram to highlight specific community members. For example, while discussing tips and tricks, mention an idea this person mentioned in your FB group (and insert a little screenshot of that comment) and share what you liked most about it.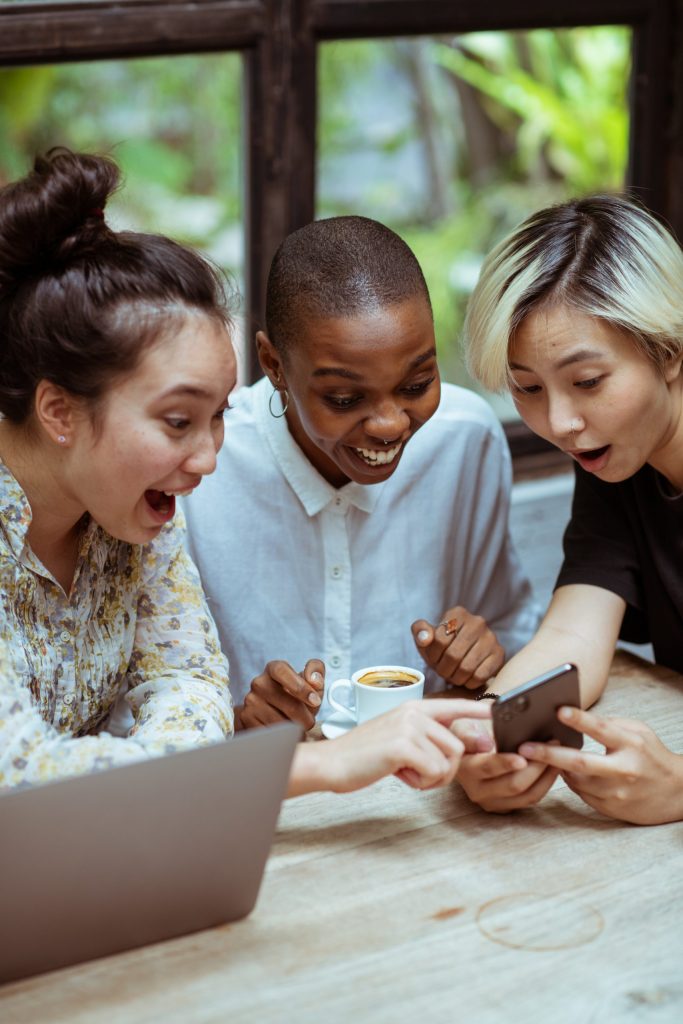 Make New Reels Today to Amplify Your Instagram Game
Creating and posting new Reels every four to seven weeks is highly encouraged to capture more people's attention on Instagram. One or two a week is too much work! So when you're not making Reels, just focus on feed content and Instagram Stories. There's always something new to share! 
Want to make Instagram Reels a part of your visibility strategy but don't know how to start? I have a proven Instagram Reel game plan that can help you attract more clients and generate more sales. Book a call with me today!