We may earn money or products from the companies mentioned in this post.
Meal planning is a great way to organize, track and improve your food choices. It can save you from unhealthy, spur-of-the-moment meal decisions that can ruin your budget and diet. Meal planners come in various forms. The best idea is, of course, to use your bullet journal to make beautiful meal planning spreads and food logs. Start making weekly menus today!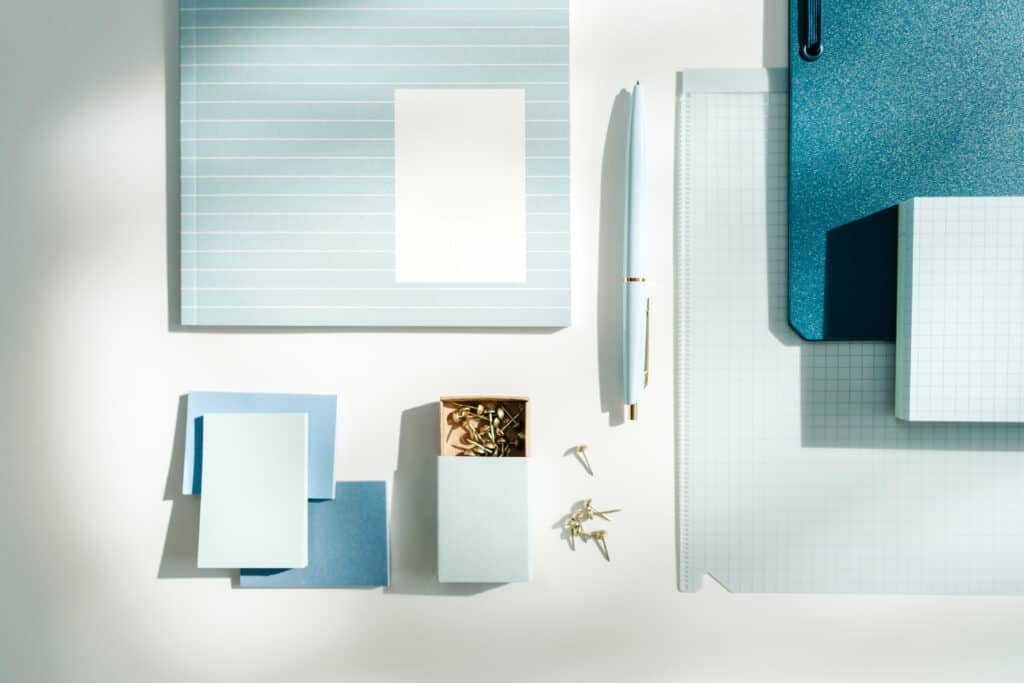 Create Bullet Journal Meal Plans With These Accessories
This premium journal notebook has 256 pages, with quality dotted paper that suits most types of pens. It also has a durable hard cover that functions as a comfortable writing surface and protects the pages while traveling.
This set of 0.38 mm fine point pens is composed of 18 unique colors, perfect for coloring, drawing, and writing. Very comfortable to use and doesn't bleed through paper!
Need more pens? Get this bullet journal pen set for drawing lines and other fine details. They come in a nice plastic storage case that you can easily carry around your backpack. 
These dual brush markers have both flexible brush tips for bold strokes and a 0.4 mm hard tip for detailed outlining work. They will help you make challenging designs and styles with ease!
This set includes 30 medium-point felt tip pens with long-lasting, quick-drying ink, providing bullet journal enthusiasts with a smooth designing experience. 
These plastic rulers are made of good quality plastic. They are translucent, so you can have a clear view of the design underneath while drafting straight lines. 
Get a stainless steel ruler, too! This bend-resistant stainless steel ruler is so easy to use, even in measuring curved surfaces. 
This pack of 48 washi tapes has colorful designs, including donuts, animal flowers, and nature patterns. They can be applied to any paper or object without leaving any residue. 
This 25-sheet sticker pack with +1,100 stickers will make every page in your bullet journal a masterpiece! There are a lot of special stickers for to-do lists and fitness spreads. 
This decorative sticker package has more than 230 unique stickers in 18 sheets. It includes watercolor illustrations and nature-themed designs that will look pretty on your monthly and weekly pages. 
This large value pack of 20 planner sticker sheets has more than 350 functional stickers, the perfect accessories to help you organize your day, week, month, and year. 
These sticky note pads have a total of 800 brightly colored sheets. They have a strong adhesive, so besides using them in your bullet journal, you can use them to put reminders on doors, windows, and computer monitors. 
These silicone clear stamps are made of durable silicone material and are very easy to use. Every pack comes with six sheets of clear stamps and one acrylic board.
Every bullet journal lover has their own set of classic rubber stamps! This detailed stamp set contains seven wood stamps, all made with natural wood and durable rubber. 
Keep your bullet journaling area free from mess with the help of this awesome desk storage box. It has six divided compartments that you can use to store sticky notes, stickers, and other journaling supplies. 
This large-capacity pen case is an excellent option for storing pens and other small bullet journaling supplies. It can hold around 50 slim pencils and other tools, including a 20 cm ruler and calculator. 
Need another large-storage travel case for your bullet journal pens? This stationery bag can hold up to 80 to 100 pens. It also has small side pockets for stamps and other craft supplies. 
This reusable stencil set has 15 versatile templates, including a habit tracker and calendar. The thick, flexible material allows you to create beautiful layouts without spending too much time. 
Each pen in this pastel highlighter marker set has an ultra-soft chisel tip that writes a 2 mm to 5 mm line. They are great for hand lettering, note-taking and designing spreads. 
These erasable highlighters have vivid, translucent colors and clear cleanly every time. So you can repeatedly erase without ruining your notes and layouts.  
Why is Bullet Journal Meal Planning Important
1. Saves Time
Meal preparation becomes even more challenging if you're running a business, working a stressful day job, managing a huge household, and caring for small children. Well, just because you're busy doesn't mean you can't prepare delicious meals! Use your bullet journal and follow an efficient meal planning system to save time and make your life easier. 
2. Decreases Stress and Anxiety
You just worked and studied over time, and now you're hungry and stressed. Without any ready-to-eat meal, you'll most likely end up ordering greasy or sugary food for you and the people at home. Yes, it's convenient, but too many carbs in time can spike blood sugar, leading to more stress and anxiety. Instead, go for make-ahead meals that increase feel-good hormones and keep your energy high even after a long day.
3. Encourages Cleaner and Healthier Living
There is no one-size-fits-all strategy for a healthy lifestyle, as the best approach relies heavily on several factors, from a person's height and weight to activity level and energy needs. However, no matter what your goals are, balanced eating is always crucial. Meal plans help people stay on track and, at the same time, make room for cheat days. If you want, you can eat larger snacks on certain days to gain a bit of weight!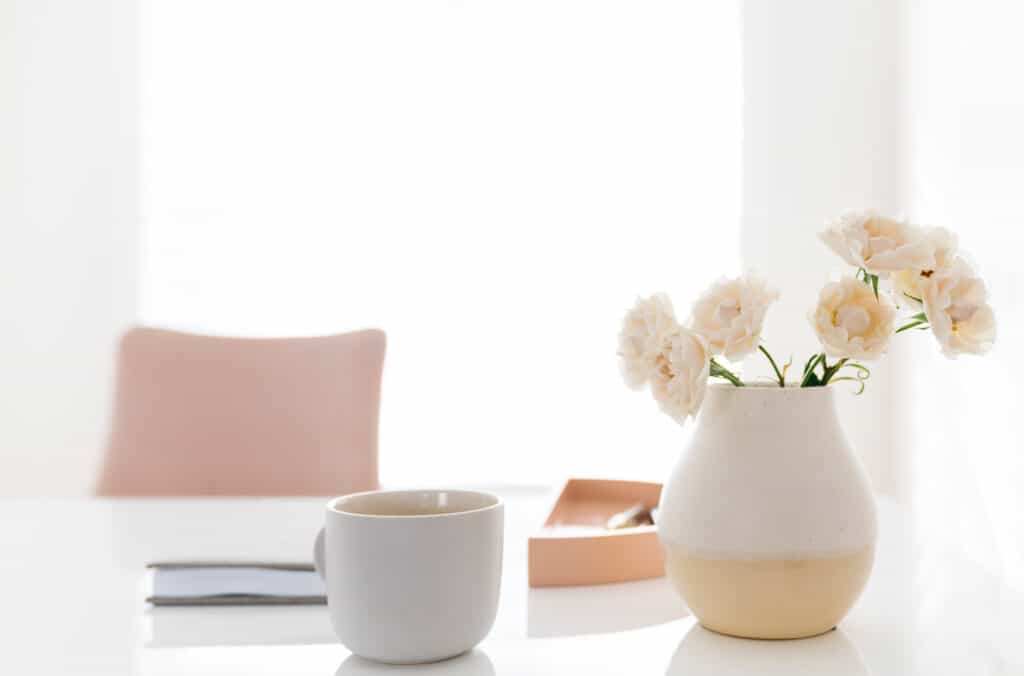 4. Improves Grocery Shopping Habits
Creating a meal plan prevents you from shopping compulsively and spending more money on unhealthy snacks. If you realize that flour, pepper, and other pantry items are running low, add them to your shopping list right away. Then, plan your breakfasts, lunches, and dinners throughout the week. Make sure to only buy ingredients needed for specific meals. So yes, it's OK if you're out of almond flour this week. Just focus on meals that won't require it!
5. Helps Save Money
Planning meals can help people save money in two ways. First, you won't be tempted to grab junk food and salty ready-to-eat meals in the store since the plan is to get all the ingredients needed for home-cooked meals. Second, you get to save money by reducing your eating-out budget. It's also possible to cook large portions and then freeze the leftovers in meal-sized containers for another time.
Bullet Journaling Meal Planning Ideas
1. A List of Meal Ideas
Acquainting yourself with new skills and committing to new habits seem challenging, but it's actually enjoyable. Start by setting a weekly food budget and then work on a list of simple meal ideas you want to try soon. Consider this idea spread as a source of inspiration for the coming weeks as you work on your fitness and creative goals.
Choose simple recipes that require minimal effort yet still taste delicious! It would also be amazing to allot a space for complex meals you want to try once you have leveled up your cooking skills. Organize them by category using cute stickers and colored pens. You can sort them by ingredient or categorize them under breakfast, lunch, dinner, and dessert. 
2. Grocery Shopping List
Making a grocery list is not as simple as it appears to be. Yes, it can be easy if you live alone, but what if you're living with your family and are in charge of preparing meals?! First, you must know your family members' schedules and food preferences. Are the kids eating out with friends this weekend?
Is your husband attending a conference soon? Are your in-laws coming over in a few days? Check out how many meals you need to plan. Afterward, list the ingredients one by one, so you can stay on track while at the supermarket. Unique symbols, bright colors, or minimalist accents can grace even simple lists like these. 
3. Pantry and Refrigerator Must Haves
Apart from weekly grocery lists, fill one or two bullet journal pages with pantry and refrigerator must-haves. You can design these pages like a checklist, making it easier for you to check necessary items. This can be pretty long compared to the usual grocery checklists, so some people just do this as a part of their hurricane emergency plan or when there's a huge celebration at home.
Since there are plenty of items to write down, you may want to consider a minimalistic design with cute washi tape borders. Once you have gained some practice, you can draw complicated borders using fine markers based on a particular theme. Remember that every page in your bullet journal is a work of art. Each new list every week can stand the test of time thanks to brilliant designs that showcase your artistry. 
4. Restaurant Food Doodle Page
We usually head out somewhere beautiful to enjoy important holidays and events. Part of the celebrations, of course, are delectable meals and beautiful scenery. This is not always possible, though! Sometimes, we must celebrate from home to relax and unwind while enjoying home-cooked meals.
And those homemade meals can be just as special as restaurant food. Whether you want to celebrate from home or try something new on an ordinary dull day, don't hesitate to try new recipes. Create a list of your restaurant food favorites. What do they look like? How colorful and nutritious are they? This page can double as a doodle spread but focus on favorite restaurant meals that you would soon want to include in your weekly home menu!
5. Healthy Food List
A solid commitment to healthy eating habits cannot happen overnight, nor can it occur the moment you start with bullet journaling. So let a few minutes of doodling a day inspire you to try new food and eat healthier. You don't need to lose weight if you don't want to! Each of us has our own fitness goals. We need to take it one step at a time.
Create another food doodle page and set a theme for every day or week. Draw the fruits and vegetables you hate the most. You may not like them (yet!!), but doodling them and writing about their nutritional benefits can soon change your mind. Who knows?!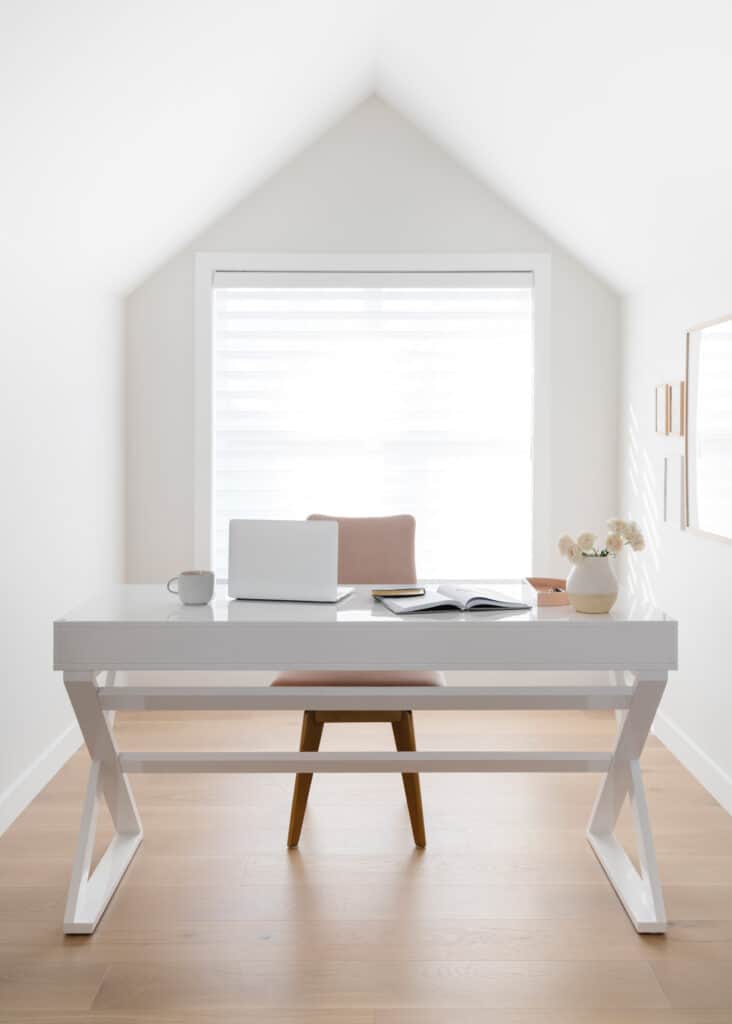 Time to Create a Bullet Journal Meal Plan for Next Week
Good food and bullet journals are two of our favorite things! It's not only about making good, impactful lifestyle changes. Bullet journaling is best done with food as inspiration, providing several themes and templates that can encourage you to organize your daily routine and become more conscious of your eating habits.