We may earn money or products from the companies mentioned in this post.
Use your bullet journal to flex your creative muscles and organize your life! Bullet journaling is always a fantastic method to get things done and achieve more extraordinary things. The best thing about it? You can design every page your way, even without advanced artistic skills. As the year ends, it's time to commit to new routines that lead to a brighter, more productive future!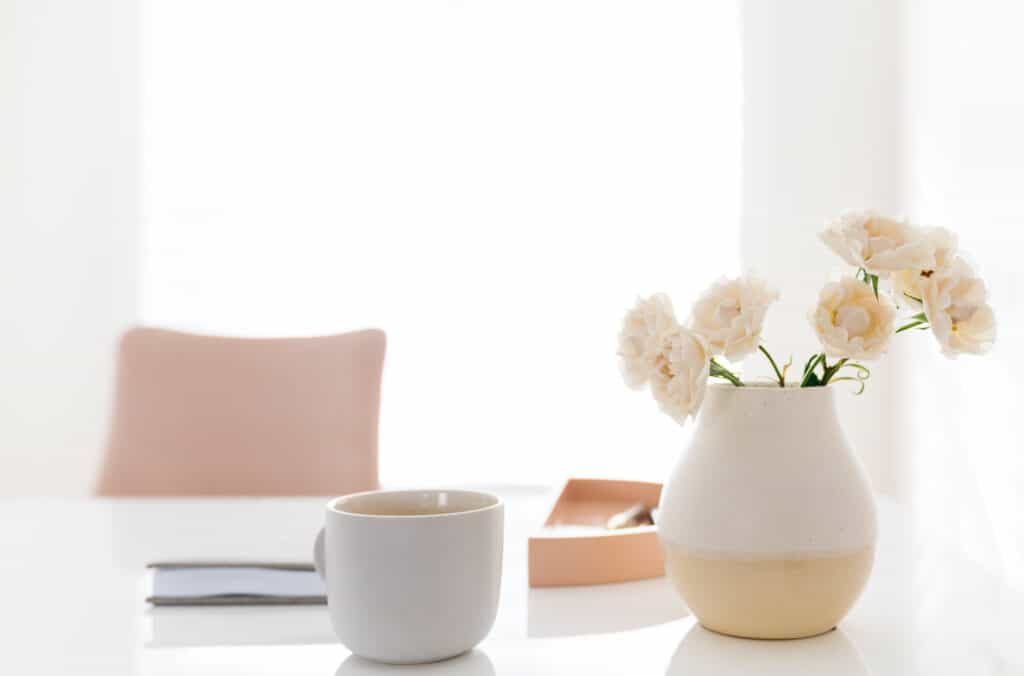 Start 2023 Right
Starting the new year right is not as easy as it seems. Getting there means summoning great motivation and inspiration and conquering tons of mental challenges! So what should you do to get there?! Begin planning today and conquer 2023 with flying colors (and beautiful pages?!).
A healthy mind and long-term success usually start with a clean sheet of dotted paper. Ready to set your budget for next week? How about your travel plans next month? Is 2023 the best time to expand your business? Below are some amazing bullet journal ideas that will motivate you to do better and feel better this 2023.
Start Your Bullet Journaling Journey With These Accessories
This premium journal notebook has 256 pages, with quality dotted paper that suits most types of pens. It also has a durable hard cover that functions as a comfortable writing surface and protects the pages while traveling.
This set of 0.38 mm fine point pens is composed of 18 unique colors, perfect for coloring, drawing, and writing. Very comfortable to use and doesn't bleed through paper!
Need more pens? Get this bullet journal pen set for drawing lines and other fine details. They come in a nice plastic storage case that you can easily carry around your backpack.
These dual brush markers have both flexible brush tips for bold strokes and a 0.4 mm hard tip for detailed outlining work. They will help you make challenging designs and styles with ease!
This set includes 30 medium-point felt tip pens with long-lasting, quick-drying ink, providing bullet journal enthusiasts with a smooth designing experience.
These plastic rulers are made of good quality plastic. They are translucent, so you can have a clear view of the design underneath while drafting straight lines.
Get a stainless steel ruler, too! This bend-resistant stainless steel ruler is so easy to use, even in measuring curved surfaces.
This pack of 48 washi tapes has colorful designs, including donuts, animal flowers, and nature patterns. They can be applied to any paper or object without leaving any residue.
This 25-sheet sticker pack with +1,100 stickers will make every page in your bullet journal a masterpiece! There are a lot of special stickers for to-do lists and fitness spreads.
This decorative sticker package has more than 230 unique stickers in 18 sheets. It includes watercolor illustrations and nature-themed designs that will look pretty on your monthly and weekly pages.
This large value pack of 20 planner sticker sheets has more than 350 functional stickers, the perfect accessories to help you organize your day, week, month, and year.
These sticky note pads have a total of 800 brightly colored sheets. They have a strong adhesive, so besides using them in your bullet journal, you can use them to put reminders on doors, windows, and computer monitors.
These silicone clear stamps are made of durable silicone material and are very easy to use. Every pack comes with six sheets of clear stamps and one acrylic board.
Every bullet journal lover has their own set of classic rubber stamps! This detailed stamp set contains seven wood stamps, all made with natural wood and durable rubber.
Keep your bullet journaling area free from mess with the help of this awesome desk storage box. It has six divided compartments that you can use to store sticky notes, stickers, and other journaling supplies.
This large-capacity pen case is an excellent option for storing pens and other small bullet journaling supplies. It can hold around 50 slim pencils and other tools, including a 20 cm ruler and calculator.
Need another large-storage travel case for your bullet journal pens? This stationery bag can hold up to 80 to 100 pens. It also has small side pockets for stamps and other craft supplies.
This reusable stencil set has 15 versatile templates, including a habit tracker and calendar. The thick, flexible material allows you to create beautiful layouts without spending too much time.
Each pen in this pastel highlighter marker set has an ultra-soft chisel tip that writes a 2 mm to 5 mm line. They are great for hand lettering, note-taking and designing spreads.
These erasable highlighters have vivid, translucent colors and clear cleanly every time. So you can repeatedly erase without ruining your notes and layouts.
The Best Bullet Journaling Ideas This 2023
1. Use a Habit Tracker to Commit to New Habits
A habit tracker provides a visual way to monitor your day-to-day habits. They come in many formats, from simple checklists to calendar formats. Whichever layout you choose, it can help you become more mindful of your actions, facilitate learning and encourage accountability.
Habit trackers encourage people to commit to new healthy habits. You can try several habit tracker page designs as you start bullet journaling. First, list your existing habits and new practices you want to commit to. Then, evaluate how much you have accomplished at the end of every month.
2. Plan Productive Months Ahead of Time
A monthly spread provides a detailed overview of your monthly schedule, helping you organize your appointments and tasks each month. With just a glance, you can get reminded of your short-term goals and the direction you want to take in the next few weeks. Feel free to experiment with various layouts until you find the best one that works for you.
The most common monthly spreads are composed of a one-page or two-page calendar with doodles, notes, and stickers! This is the best format when you want more space to write on. Why don't you stick to a theme per month? Get creative by adding a unique pop of color to each spread. Use your pens and highlighters to add more dimension to your design.
3. Track Your Meals and Stay Healthier
Your bullet journal is your best friend when planning meals and tracking your eating habits. There's nothing wrong with using an app to monitor your diet, but writing things down is undeniably more satisfying. These days, maintaining healthy habits is a huge mental commitment. Luckily, your bullet journal can help you track everything in various ways.
You can start different trackers, each monitoring your weight, calorie, water, and fruit and vegetable intake. The food log is one of the most interesting trackers you can make, as it helps you spot bad eating habits you want to break. Are you eating too many sweets?! Check your eating patterns and then make healthy changes.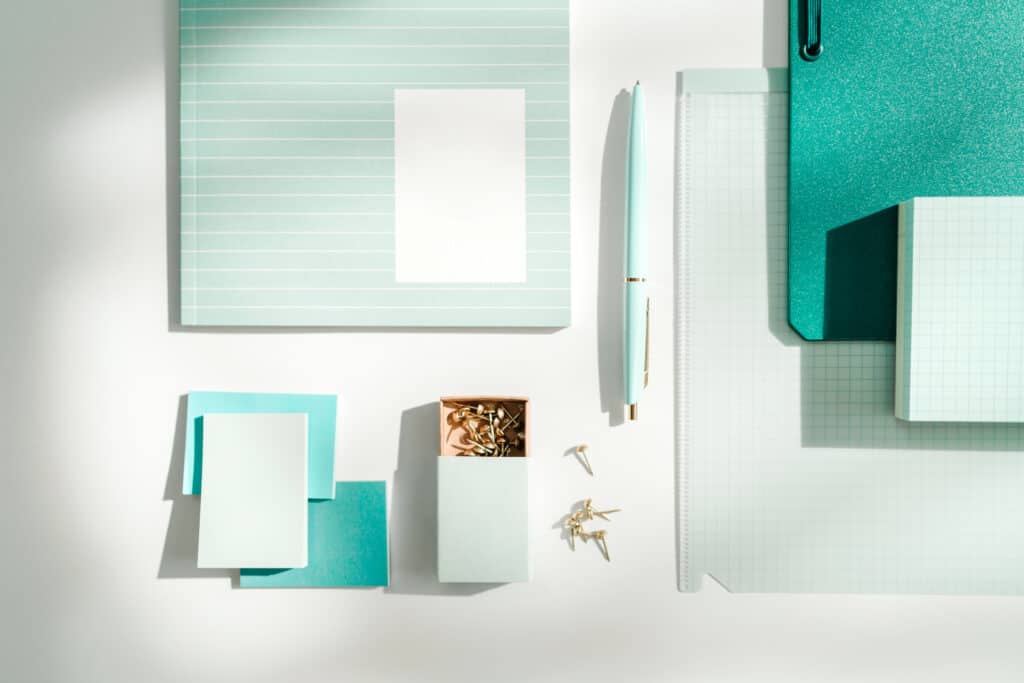 4. Design More to Save More
For many people, an effective bullet journaling system is the key to achieving financial goals. Monitor your expenses daily, weekly, and monthly. Use highlighters or colored pens to color code crucial details in every category. A more complex system is needed here if you're working with multiple bank accounts, a huge household, and a growing business!
Design as many finance-related bullet journal spreads as you can. Help yourself save and spend wisely. A visually-appealing budget tracker, savings tracker, and debt payoff tracker can make a difference in your life, helping you stick to your goals and monitor your financial progress.
5. Doodle Your Heart Out
Even if you're not an experienced artist, you can spend whole days writing, lettering, and doodling on your bullet journal. Just do it for fun and to express your thoughts! You can doodle on your monthly and weekly spreads, but why not dedicate entire pages for more artistic drawings?!
Draw your pets from life or learn to doodle certain symbols and shapes. Take inspiration from your favorites. For example, if you love plants, search for other bullet journal page designs and see how they draw leaves, flowers, and plants. Afterwards, create your own versions! In the end, a doodle page is about giving your hands the freedom to draw whatever they love.
6. Track Your Goals in the Most Creative Way
Track your goals and achieve your dreams. A bullet journal is a goal-setting tool that can help you track your progress in a specific time frame. It's important to be systematic! However, the process can be as simple as listing each goal, exactly how you make to-do lists and grocery list items.
Write down your short-term and long-term goals. Next, use keys like checkboxes, arrows and stars for more efficient note-taking. If goals may take many years or even decades to accomplish, include them in a future log. Break each one into small actionable habits that you can work on every day.
7. Make Special Spreads for Special Days
A bullet journal birthday spread is one of the most creative ways to remember your loved ones' birthdays and other special events. Alongside this, create a gift tracker and a spread to document the best birthday memories with your friends. It can be a simple checklist or a colorful visual reminder of the special days ahead.
The most popular design for birthday trackers includes circle graphs that branch out to names, dates, and gift ideas. Although cute birthday-themed stickers are easier to use, creating your design using captivating colors and doodles can better exercise artistry.
8. Track Your Moods for better Mental Health
The flow of human emotions is ever-changing, so don't be too hard on yourself. Together, let's embrace our feelings and improve ourselves. Create a mood tracker to pay more attention to your day-to-day mood patterns and determine triggers that affect your mental well-being. It gives you time to reflect after a long day, too!
Assign one color for every mood. Fill the space beside the date with different colors throughout the day, depending on your mood. Remember that this is not only about documenting your negative feelings but also offers a fun way to acknowledge your positive emotions. Each spread showcases a splash of colors that can help you level up your self-care routine.
9. Immortalize Your Adventures Through Travel Spreads
Traveling doesn't always have to be a spontaneous experience. Most of the time, it's crucial to plan things thoroughly to save and maximize your time. Explore travel bullet journal ideas. Include everything about your trip, from your food and transport budget to guided tour and hotel arrangements. Furthermore, write your thoughts and reflections before traveling.
Another bullet journaling session is needed once you're back from your vacation. Write about the beautiful memories and learning experiences! You can print photos or doodle to decorate these pages. Don't forget the ticket stamps, dried flowers, and other things that remind you of this adventure. Cannot travel for now? Create a layout inspired by the places you want to visit soon!
10. Let a Gratitude Log Change Your Outlook in Life
Your outlook in life can change by just looking at your bullet journal gratitude spread. It's pretty simple. Create a page dedicated solely to gratitude and appreciation. After a few days, weeks, and months of consistently using this, you'll realize that there are many things to be thankful for!
Keep yours clean and neat spread, with lots of space for essential thoughts and inspiring quotations. It's OK if you're not in the mood to create the usual colorful pages. Minimalist spreads are also a thing! Work on it anytime, as every minute is a good time to be thankful.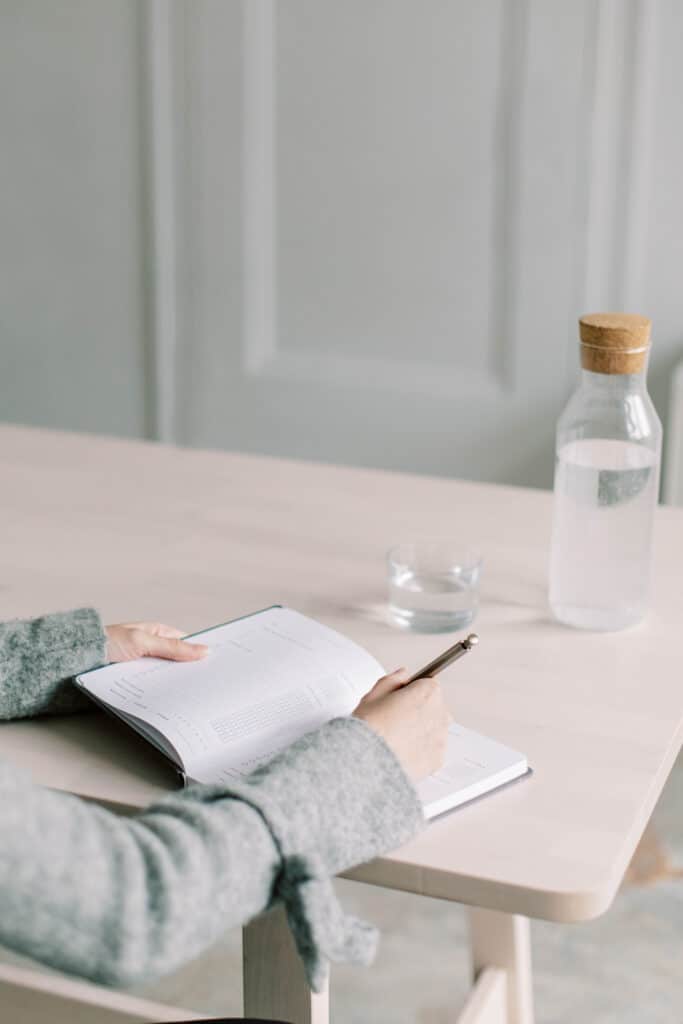 Maximize the Impact of Your Bullet Journal
Bullet journaling can bring about exciting life changes you never knew you could achieve. Initially, committing to such a system can be daunting, but you must enjoy the process. Don't let all those complex designs by experienced artists discourage you. Instead, allow your mind and artistry to flourish by creating spreads based on your needs and skills.