We may earn money or products from the companies mentioned in this post.
You'll never run out of ways to promote your business on Pinterest. There are several best practices and features you can explore to maximize visibility, redirect to your website and drive sales, so take it one step at a time. As you grow your Pinterest account, focus on creating the most attention-grabbing images and including the best keywords. 
Pinterest Keyword Research
As a visual search engine, Pinterest offers fantastic opportunities to spread awareness and grow your brand. But success on Pinterest is not only grounded on creating and sharing awesome images. Keyword research is crucial even on this visual search engine. Let me teach you how to choose the right keywords. No expensive, complicated tools involved. Just lots of patience and research time! 
You would want to look for keywords phrases that already have some juice. These are keywords that other people are already using to search for images. You wouldn't want to use words nobody uses. However, go for the ones which are not too saturated. Once you determine the best keywords for your business and content, you can rank higher and drive more traffic to your blog or online store.
Pinterest Tipping Point Method
Keyword research is done in various ways. It can work as long as you know what your target clients are searching for and how you can set yourself apart from the competition. Let me teach you my Pinterest Tipping Point Method, an effective technique that I developed based on existing strategies. I improved it by adding my own spin on it!
Go to Pinterest. Next, type a key phrase in the search bar and check the suggestions. Click one. Now, we'll see if that is a good keyword for you. When you click one keyword, you'll see advertisements, shops, blog posts, and more in the results. Click on the top results and see what those pins look like. 
Are there pins that redirect to online shops? Check their ecommerce sites. What are they selling? How many have they sold? This is an important step, especially if you come across a store that sells the same things. Don't miss this chance to research your competition.
Are business owners using that word to advertise on Pinterest and drive traffic to their site? Then, it must be a good keyword. Consider using it, too! 
Look for images that, when you click over, have massive traffic, social proof, and big names in your niche. Moreover, find websites with ads and blog posts with several shares. If they have ads on their site, we can say that it's a reputable blog.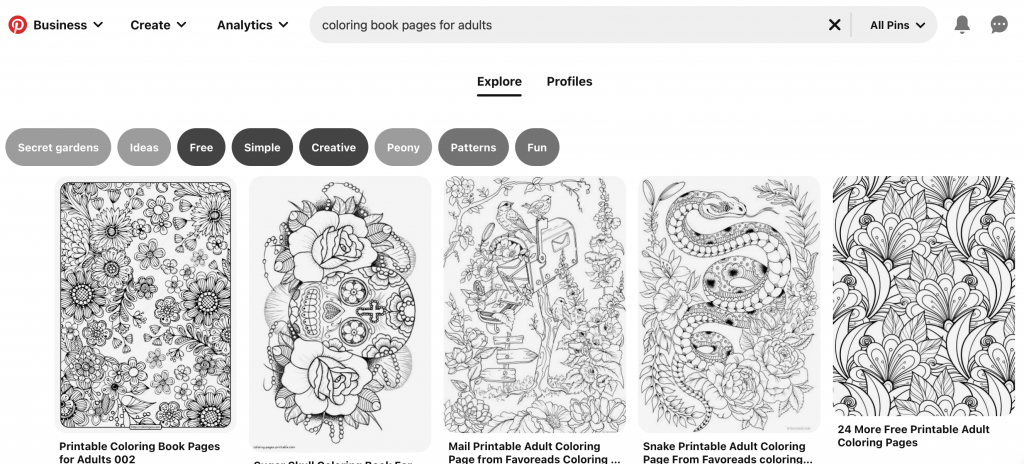 The goal here is to find keywords with many reputable things attached to them. So what if there's none? No ads, stores, or reputable websites? It can still work for you but may not be that effective because most are not using it for whatever reason. You have to do some testing to know what works best for you.
Find your Tipping Point Keyword Phrase
Your tipping point keyword phrase becomes the primary keyword phrase for your image. This can also be used in alt descriptions and other areas like titles and hashtags. I just copy and paste what's in the description for the alt text, but I don't put hashtags in there. Just the keyword phrase and some catchy terms for it to stand out. 
Here's a little exercise. Come up with five keyword phrases, pick your main one and use the others in your descriptions. Keyword stuffing is not good. Though, it's still OK to add other keywords as long as you can make it sound natural.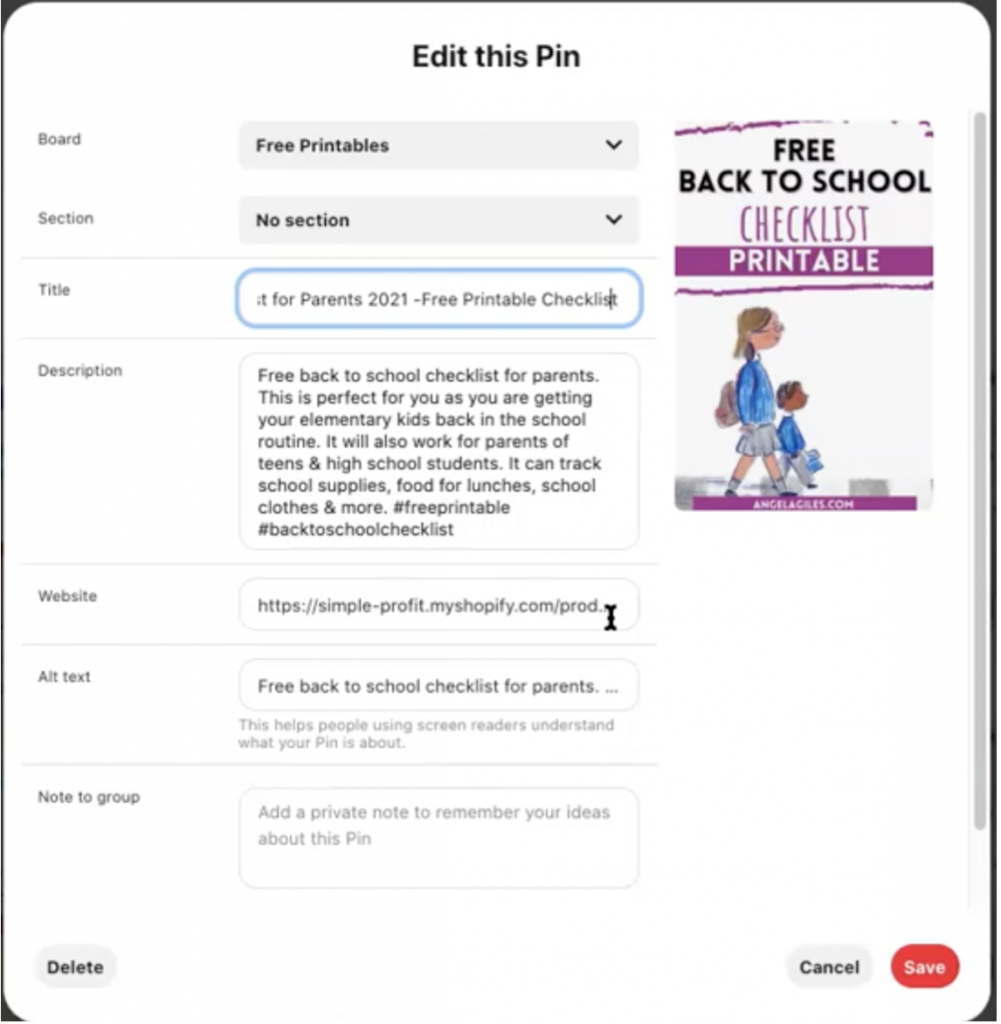 How to Create the Best Images 
1. A Catchy Headline for Your Pins
Write powerful headlines that instantly capture people's attention so they'll be encouraged to get to know you and your business more. Without an attention-grabbing headline, your pins wouldn't be able to spark your target clients' curiosity. Instead, they'll just look past your pins and click on someone else's images. So in writing engaging headlines for your pins, use your keyword phrase and add something to make it even catchier. 
2. List a Benefit
Add a benefit to the title or your description. In what way can your products and services help people? For example, if you're selling coloring printables for adults, mention how these downloadables can benefit customers. 
You can say "coloring printables that will unleash the artist in you" or "coloring printables that will help you find your zen." Those selling meal planners can say "meal printables that will make food preparation easier" or "a weekly planner that will simplify your schedule."
3. Use Hashtags
Yes, hashtags are still a thing! Even on Pinterest, hashtags can be effective tools to improve user experience and boost visibility. But this doesn't mean that the more hashtags you put in, the bigger audience you will reach. 
I typically use two or three, and it seems to be working really well. Sometimes I use five. Pinterest's best practices often change. Sometimes, hashtags are OK. The next day, there are new rules. In the end, it's better to limit it to around three. 
4. Use the Right Image Size
I sometimes use different sizes, but 1000 x 1500 pixels work most of the time. The 2 to 3 ratio is perfect. Here's an example of an image. This one has 10.6K views on it. 65 people pinned it, and 46 people clicked the blog post about it. 
There are no strict rules when it comes to image design and sizes. Square also works! Try 600 x 600 pixels. Just don't confuse boards with square pins. The way you tell the difference is that boards are divided into three squares, one big square on the left with two smaller squares on the right. 
How to Create Images: The Most Common Tools People Use
1. Canva
Canva is everyone's favorite content creation platform for a good reason. Even with a free account, you can access thousands of photos and templates. Creating images is so easy. Feel free to start with the free version, and once you think it's time to level up, you can shift to a professional account that costs $12 a month. 
There's only one reason why I use the paid version. It allows me to resize images. If there's one pin design that I want to use for Instagram, Facebook, or any other social media platform, all I need to do is resize it. I don't have to remake it. 
Here's another cool thing that you can do in Canva. Say you got an image with a lot of background on it. Canva can help you erase the background and add an overlay for text. You can do this in many ways and on different platforms. I just personally love Canva because it makes everything easy, simple and beautiful.
2. PicMonkey
PicMonkey is another tool that makes image editing quick and easy for entrepreneurs and newbie content creators. Like Canva, there are free and paid versions. I don't use PicMonkey, but I know many people who do, and they love it.
This is just one of the many platforms you can explore if you're new and currently looking for a tool that works for you. It has hundreds of templates and fonts that you can use on several social networking sites, not just Pinterest. 
3. Snappa
Snappa is a cloud-based graphic designing platform providing people access to graphics, photos, and templates for emails and social media posts. There's a free version and a $10 and $20 a month upgrade. 
As always, you can start with the free version and explore its features. Only the paid version will allow you to remove backgrounds, customize font uploads and integrate social media platforms. Using a free account, you're only allowed three downloads per month. 
4. Pinterest's Own Pin Builder
Pinterest has its own pin builder that is easily accessible, but it doesn't really give that many options. I can easily tell if a pin is made using this builder. That is not really a bad thing. However, if you want to practice your creativity, boost brand awareness and drive traffic to your site, you need to use a platform that offers more templates and features. 
To create wonderful Pinterest photos, you need to consider your image creation tool as an investment. It's great that Pinterest offers this option, but I don't use it. I want a tool that would give me more templates and creative freedom. 
What Images Work Best? 
Free images don't tend to work as well – so only use them if you must. Pinterest is continuously looking for unique, shareable content. If you're going to get a photo somewhere, everyone else will have the same image. It gives people the impression that you're not an expert in your field. An expert would not be using free images. 
If you must use a free photo, check Pixabay. Not as many people use Pixabay, so it's a good resource for royalty-free images. However, I understand that many business owners and bloggers want to start with free photos.
I purchase images from Shutterstock and Hautestock.co. Of course, you can also take your own pictures. That's better, especially if you make coloring pages or printables. Your products become your images. It's a lot of work but totally worth it. 
Research Your Competition Pins
Look at what colors, sizes, and types of images seem to be working in your niche. 
My brand is gold and blue, with a little bit of pink. Still, that doesn't mean that those are the colors working on Pinterest. Suppose you find that your brand's colors are the colors people are using, then great. However, don't be scared to use other colors. 
Research your competition and check what colors they are using, the current trends on Pinterest, and what people are clicking on. Those are the colors I'm using for my pins. I'm not attached to my brand colors because what I'm looking for is driving traffic, and I choose to focus on that. 
It's the same process when it comes to image sizes. Use the exact dimensions that are working for your competition. Be mindful of the changes in the platform and keep up with those changes. 
It's OK if your pins don't look the same and if the images look a bit different from each other. Check what works for others, but don't copy them. Just see what's working and put your own spin on things. 
Keep Things Simple
Keeping things simple can be hard for us women. When I started doing this, I was a simple gal who loved pretty things. I would use fancy fonts and elaborate pins that take forever to do. Despite all my efforts, I was only doing 200k views a month and couldn't get that much traffic. 
So one day, I was scrolling through images, and then I realized what was wrong. It was a lightbulb moment! I have beautiful fonts, but when viewed on a small device, no one can read them. For the most part, everyone looks at Pinterest on their phones. Few people will get on their laptops. 
So yes. Keep it simple. No fancy fonts. Don't put a bunch of stuff on the pins. Make sure that the fonts are not too small or too big. There should be high-quality images. Moreover, don't forget to put your website and logo on them. 
If you don't have time to create your own images, there are tons of talented people on Fiverr who can make pins for you!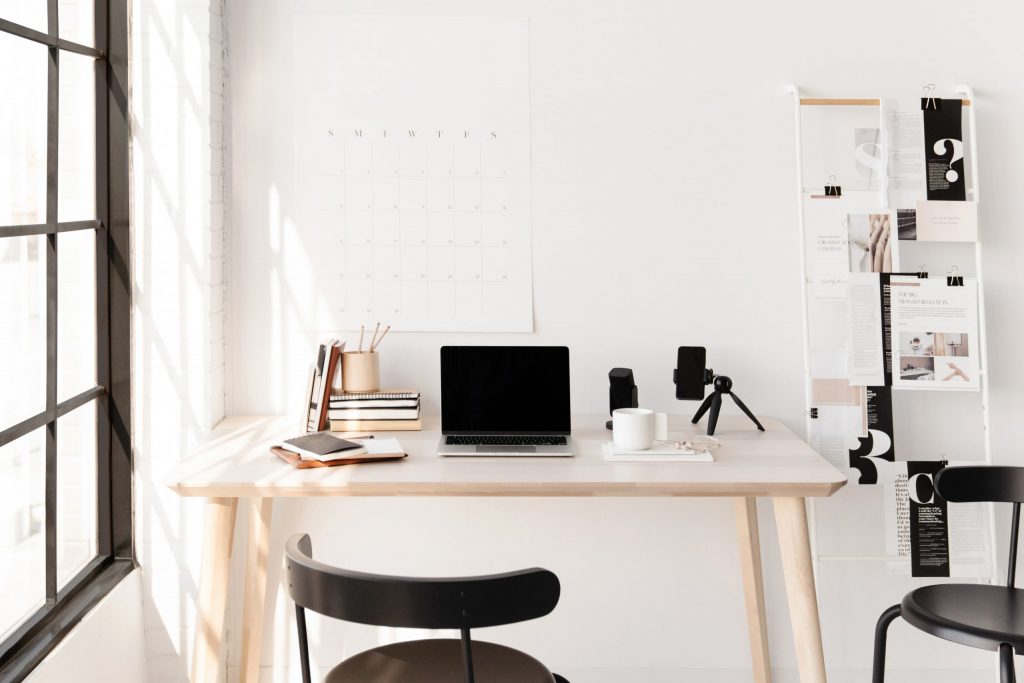 Explore Idea Pins aka Story Pins
Idea Pins are Instagram Story-like video clip sequences. You can create a pin or a video pin and upload up to 20 clips. Each clip can be up to a minute long. 
You can share exciting updates about you and your business through Idea Pins, from behind the scenes to recipes and mini-tutorials. For example, a video of you designing a coloring book or showing people how to sign up for an affiliate program.
This feature is not something you need to focus on as soon as possible but keep it in mind as you modify your strategies. 
Strategize and Get Your Creative Juices Flowing 
The social media world is a dense forest you can easily get lost in if you don't have patience and clear goals. Take your time and be patient! Achieving success in Pinterest may take a while because the platform is forever changing, and we need to work hard to keep up with those changes. Focus on providing the best keywords and images. Just keep practicing!
Need help with image creation and keyword research on Pinterest? I can help you make beautiful pins and convert each view into paying clients. Let's chat!