We may earn money or products from the companies mentioned in this post.
Pinterest is a social media network and visual search engine where people can look for inspiration for their projects and businesses. With just one click, you can browse thousands of images that you can pin to your own boards. You can also share ideas yourself. By doing so, you can help other people discover new interests and brainstorm for their creative initiatives. 
Pinterest has more than 433 million monthly active users worldwide, making it an excellent marketing platform for several types of businesses. Around 86.35 million of these users are located in the United States. If you're still not using it as part of your online visibility strategy, you're missing out on tons of opportunities. It's time to promote your products and services in this highly visual network and make more money.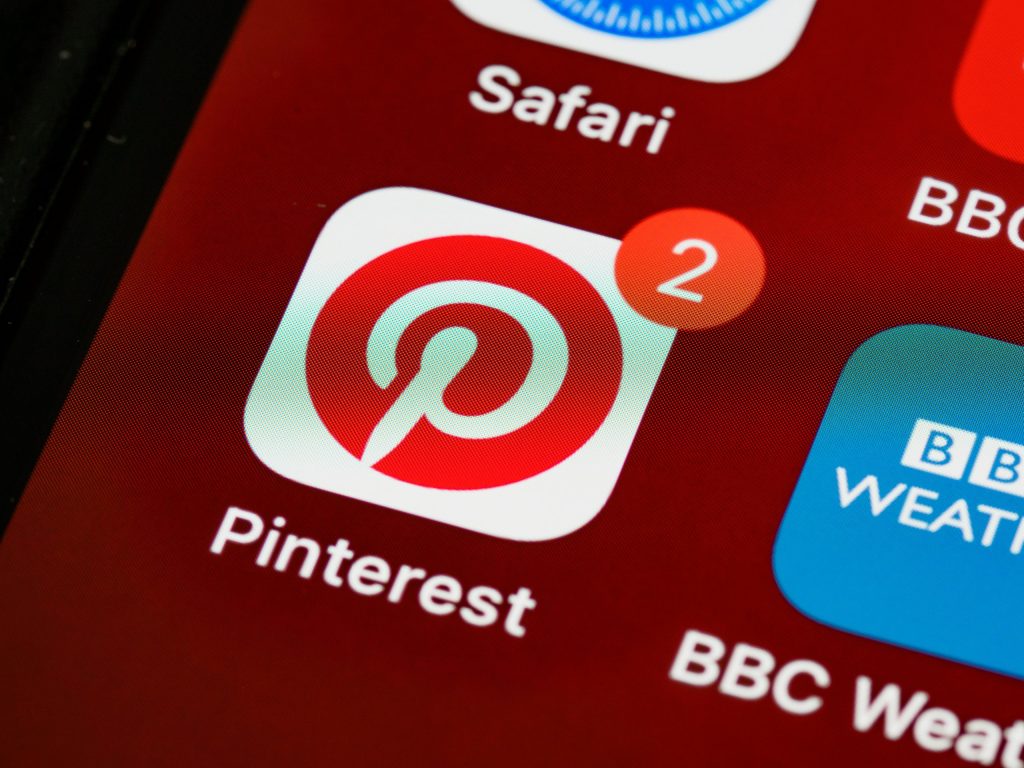 Pinterest Loves eCommerce
Pinterest can help you grow your business organically and achieve 20k months (and even reach the 20k or 30k mark!). It operates just like any other social media site. The best thing about Pinterest is that it also functions as a visual search engine where people look for certain products and services they need and discover new ones. 
You can go there not just to pin images of their favorites. It's the virtual place to discover new things and make important purchasing decisions! Whether you're an Etsy or Shopify store owner, you can make money by driving Pinterest users to other channels. Even bloggers use Pinterest to drive more traffic to their websites. 
The challenge here is that Pinterest is ever-changing, so constantly adjust your strategy to make your brand stand out. It all starts with being authentic and transparent. 
How to Increase Your Visibility on Social Media
1. Make a Business Account
It's perfectly fine to use an existing personal account but switching to a business one for free offers many more features that can benefit your marketing. A business account gives you access to analytics and the ability to run ads. You'll be able to view pin clicks, views, impressions, and other metrics in specific date ranges. 
Moreover, it allows you to connect to your site, giving you extra credibility and helping your pins rank higher. Take advantage of this feature to better understand your performance and your target clients' ever-changing preferences. If you don't know your data, then you're gonna waste time and money doing something that doesn't benefit your brand. You can switch from personal to business by clicking on "Edit Profile" and following prompts. 
2. Add Powerful Keywords
Pinterest works exactly like Google. However, users need to type in specific terms to find content on Pinterest. Your goal is to include those terms around your profile so Pinterest's algorithm can categorize your pins properly and share them with others interested in that topic. 
Here comes the tricky part. Think about your ideal client. What kind of basic phrases would they type on Pinterest? Focus on your expertise. Take the time to research your niche and analyze your target market deeper. Do a quick brain dump of five keywords or phrases you think your ideal client might use. 
Then, search Pinterest to see if you were on target. Come up with a base phrase and type it in Pinterest's search bar. Next, write down all the suggestions that come up. 
Here's an example. Suppose you want to create content around bullet journaling, type "bullet journal" in the search bar, and list down the results. You can use these search terms around your profile as you optimize your About Us section and write descriptions for different boards. 
Just to use long-tail keywords, since they are more specific, have lower competition, and can have better conversion rates. 
3. Make Use of Rich Pins
You've probably seen certain pins with titles in bold while scrolling on Pinterest. These are called Rich Pins, or pins that pull information from your website. Rich pins provide pin metadata for more engagement and ranking. It automatically syncs details like price, availability, and other product information from your website. 
These are the extra details you can see above and below the image. Now, there are different kinds of rich pins. If you decide to share a recipe, it adds everything from the recipe to your pin. Pinned blog articles also automatically include the headline, description, and your details as the author. 
The most important type of rich pin for business owners? Product rich pins! These are the products in your online store. The thing is, if you're in the U.S. or U.K., you need to be part of a merchant account for this type of pin to work. It's a new program that Pinterest recently rolled out. I highly encourage you to apply for this merchant account and go through the approval process for your product rich pins to work. 
4. Focus on Your Image and Name
Some people use their own names on Pinterest. Others put their business names. The best thing to do here is to use the same or similar name on your Pinterest account that you use on other social media accounts. For instance, I go by Angela Giles on Facebook, Instagram, and other social media accounts.
If I go by Giles Business Coaching on Pinterest, potential clients may not know that it's not the same exact person. So I should be Angela Giles, too, on Pinterest to avoid confusing people. 
Alongside your name, put other descriptive keywords that perfectly describe your brand and business. Here, you can see that listed behind my name are the things I do – creating online courses, online marketing, DIY, and bullet journaling. 
I made sure to put these on my heading. When someone on Pinterest is typing phrases related to these words, my profile may just pop up. See? Every aspect of Pinterest is keyword-based. 
It's also essential to use the same or similar image. When you look different on all platforms, they may not recognize you and think that you're not the trusted professional they are looking for. Just make sure that your picture looks like you. The most minor details matter, even your hairstyle! You can add a cover photo if you want, but that's completely optional.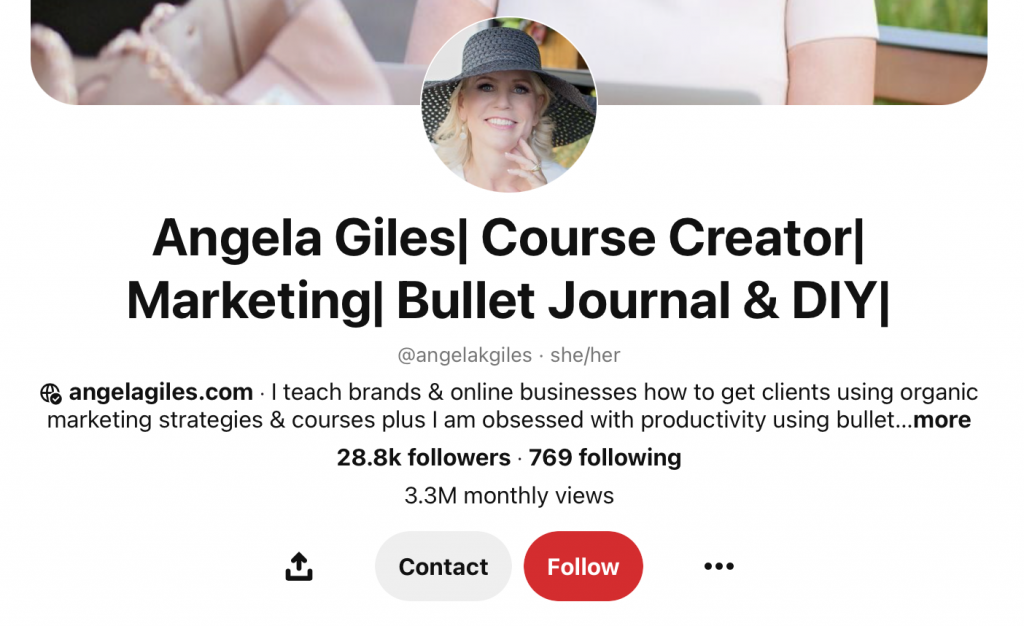 5. Write a Powerful Pinterest About Me Section
Write an About Me section that instantly captures people's attention. Make them want to work with you! Remember that list of keywords you made earlier? Use them to write a compelling, searchable description of yourself and your business. So how do you make the most out of 160 characters? 
Like those keywords beside your name, make sure that the phrases and words used in this part would pop up in the Pinterest search bar. Again, think about what your potential clients would search for here. Incorporate relevant terms and make it engaging.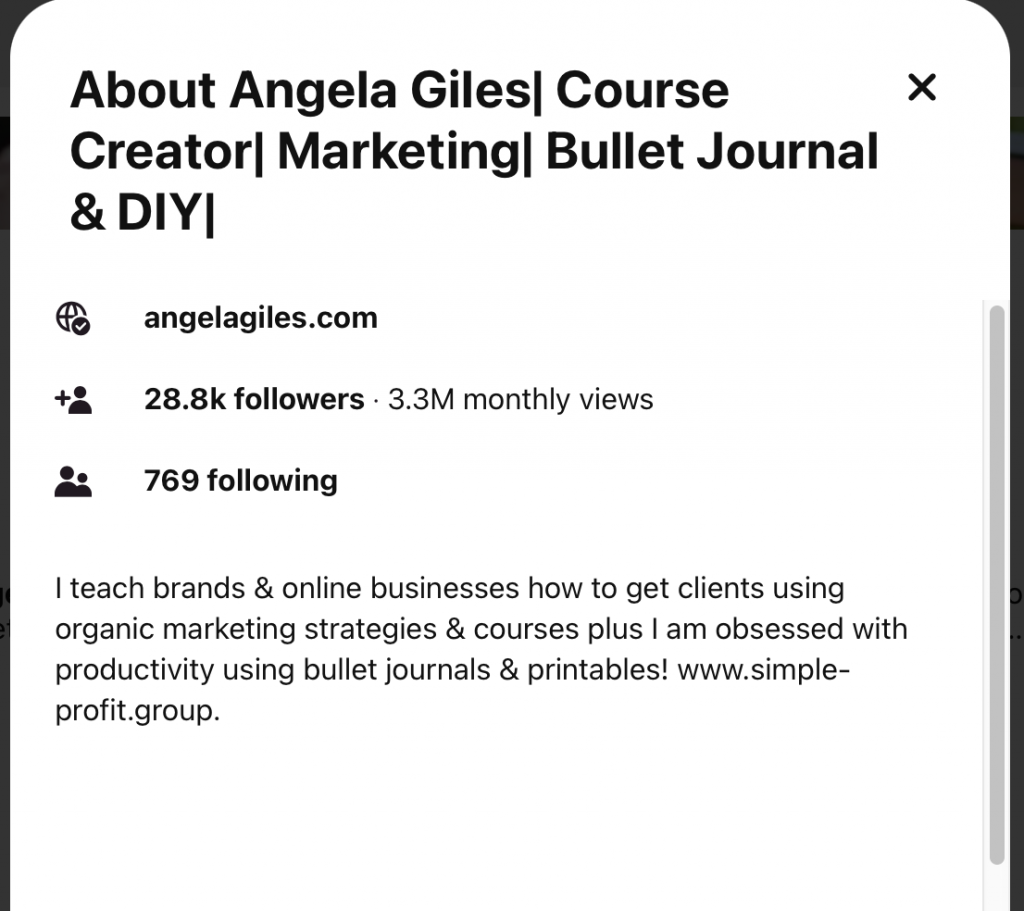 Start Creating Pinterest Boards
A Pinterest board is where you collect and categorize business' pins so people can quickly discover your products and services. You can create new boards and pins that interest people anytime. Consider it as a virtual bulletin board with organizational and bookmarking tools. 
6. Create Boards
Create multiple bulletin boards to catalog your interests, products, and services. I suggest creating a general board related to your niche. From this main board, niche down and create five other boards.
Here's an example. If you sell women's clothing, create different categories under that niche and turn them into boards. For example, you can create specific boards dedicated to clothing for ladies over 40, maxi dresses, long sleeve shirts, and loungewear. 
Don't know how to start? Go to the Pinterest search bar and type in related phrases. If similar businesses show up, check out the competition's boards and get inspiration.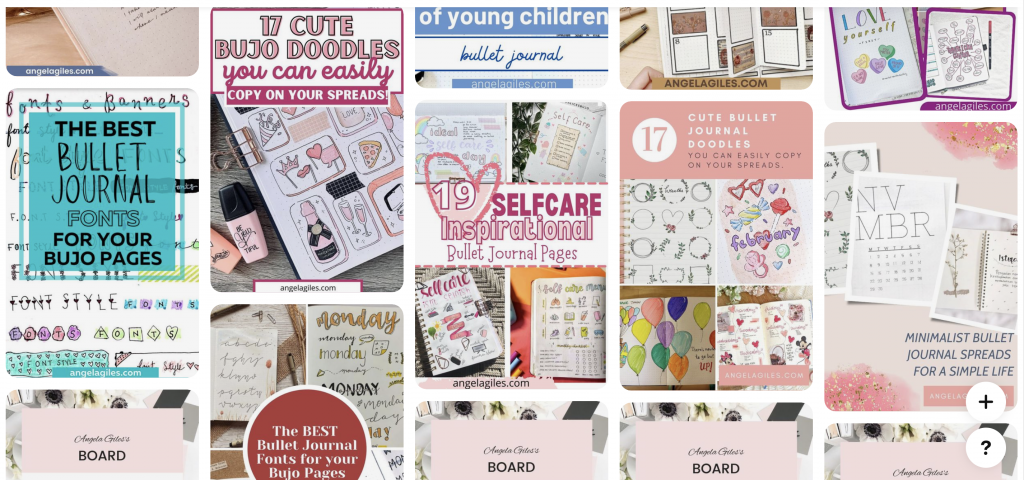 7. Name Your Board and the Pins
If your ideal client types in a phrase and your board name matches that phrase, your board will show up in their search results. This is why the individual names of your boards and their pins should be keyword specific. All of these pins lead to your blog or shop. Once you get to redirect and convert people, you can make more money. 
Keep the board name and descriptions as simple as possible. Don't overcomplicate things. Adding content filler and fluff might get you penalized. It's totally fine to just write "Pinterest Images." No need for "Lovely Pinterest Images That Delight Your Soul." What you would want to do here is to include the most relevant keyword phrases. As for hashtags, it's ok to use one or two but don't go overboard on that. 
8. Fill Your Board
Click on five to ten pins to populate your board. You wouldn't have a hard time doing this! When you use the right keywords to create your board, Pinterest will develop tons of recommendations. Creating your own original pins is a good strategy, but sharing other people's pins is cool, too. 
When you pin other people's pins, more users may come to your board, curious about who you are and what you do. Talk to them through your board descriptions. Each description must be informative and keyword-rich with a fun, conversational tone. Then, don't forget to choose a category your board would fit into. 
Collaborate With Others: Explore Group Boards
Pinterest users join group boards to collaborate with others and share ideas. There are two reasons to join group boards. First, to help your pins get out there fast and go viral. Second, to support other users and nurture a sense of community. When you get a lot of repins, more people will go to your store, and you may get more clients. 
You can participate in group boards in two ways: join other people's group boards or create your own and encourage people to join yours. 
9. Join Other Peoples Group Boards
If you are just starting, I recommend joining some group boards. Here's why. You just have to be patient because it might take time for people to accept you. Many are too elaborate and picky. They just wouldn't accept everyone. Pinterest users with group boards have different preferences. It all depends on their personality and what they want. Apply to as many boards as you can, but don't get discouraged if you don't accept right away. 
Each board has a description, and that description usually gives instructions on how the admin of that board wants you to ask for approval. Some requests direct messages. Others prefer emails or a form to be filled out. 
Once you manage to join some group boards, set clear goals and share valuable ideas. Don't spam because your reputation is at stake. Instead, focus on building wonderful relationships with like-minded individuals and learning from them.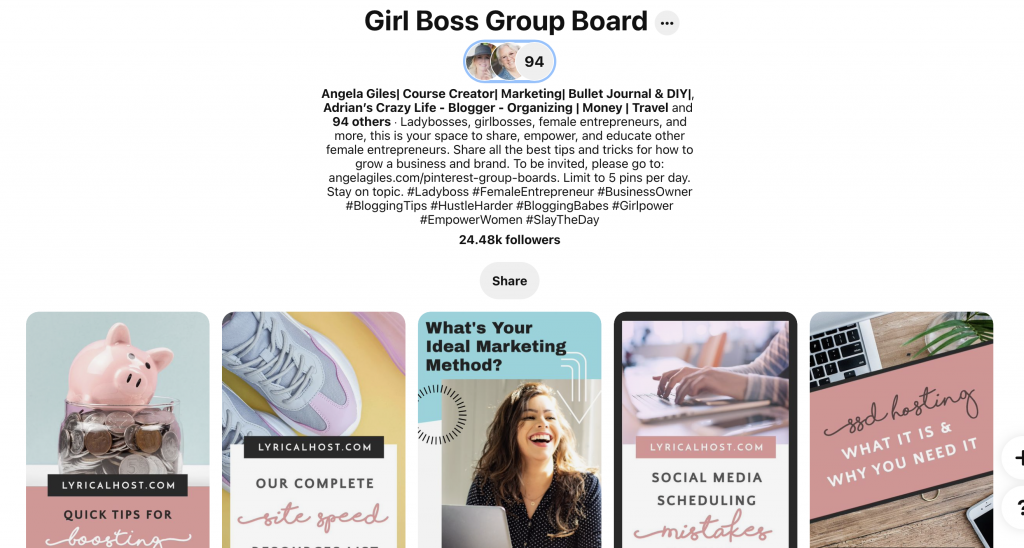 10. Set Up Your Own Group Board
Ready to set up your own group board? Follow the same instructions as setting up a regular board, populate it and start inviting collaborators. Here's the trick to get collaborators. Go to your competition's Pinterest group boards and click on "collaborators." 
Write their names down and invite those people to be collaborators on your group board. If they are interested in your competitor's board, they will definitely be curious about what you offer. We are not sure if they will accept, but it's a great place to start. 
Pinterest Marketing: Drive Traffic to Your Your Brand Through Images and Keywords
Pinterest offers a one-of-a-kind visual appeal that other social media networks do not. Not even Instagram! Take advantage of it. Use this platform to drive traffic to your ecommerce store, website, or blog. When done right, this can help your business boost awareness, improve client engagement and generate more conversions and leads. 
I know pinning images, using keywords, and collaborating with others seem easy and simple, but every step must be done strategically. Pin new, valuable ideas today to attract more clients and make more money. 
Need help with showcasing your products and services on Pinterest? I have a tried and tested strategy that can turn every pin and view into paying clients. Let's chat!