We may earn money or products from the companies mentioned in this post.
Meal planners help schedule our food, monitor our diet, and stay on budget. Using them can make a huge positive difference in our routines, especially on holidays like Halloween. From candy corn cookies to pumpkin-flavored dishes, we explore the spooky theme in a thousand delicious ways. Don't know how to organize your Halloween food ideas? This Halloween weekly planner and grocery list are the only things you need to make them happen! 
America is obsessed with Halloween, and each year, celebrations just keep getting better. The meal planning process is getting crazier and crazier! Make things more manageable with a spooky twist. This Halloween printable weekly meal planner and grocery list help you get into full Halloween mode, sans all the frightful stress. What's great is that you can still use it even after the Halloween season.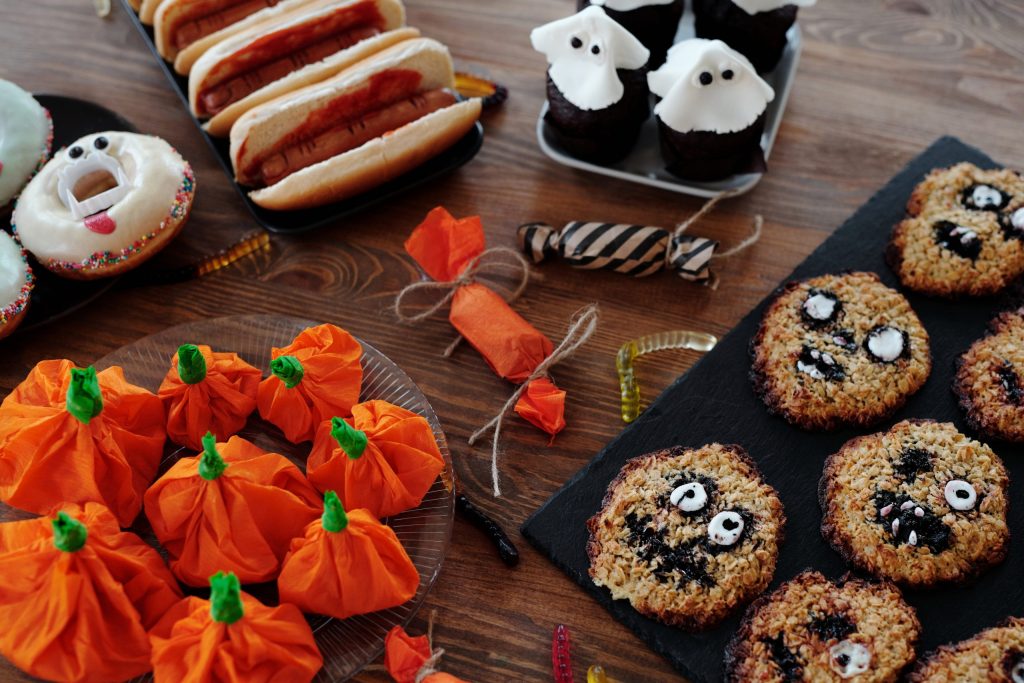 Click here to download the Halloween Meal Planner and Grocery List
Delicious Halloween Food Ideas
You must be looking for new Halloween recipes that you can put in your planner. Here are some of the best ones you can try this Halloween and the entire Halloween season. 
1. Pumpkin Cheesecake 
Cheesecakes are quintessential desserts for all seasons. But some flavors and touches are unique for every season. This pumpkin cheesecake is perfect this fall, with its remarkable taste and distinct sweetness. Skip your usual pumpkin pie for a creamier and dreamier version. This pumpkin cheesecake is one of the best ones out there!
2. Green Matcha Popcorn
Not all of us have time to create complex confections this Halloween, but we need to make the kids happy. What else is there to do?! Popcorn with a ghostly green twist. Use macha to achieve the zombie-ish green color. Matcha is also high in antioxidants and healthy plant compounds. Amazing snack for children! You'll never go wrong with this recipe. 
3. Bat Sugar Cookies
Sugar cookies are a huge hit for kids and adults. And you can never NOT have these on Halloween! The magic starts with some basic baking skills and, of course, a bat cookie-cutter. It looks like a lot of work, but it really isn't. Cute bat design + Black sprinkles + black icing = Halloween magic! Click here for the recipe. 
4. Halloween Deviled Eggs
Deviled eggs are DEVILed eggs for a reason. If you're looking for a healthy, easy-to-make appetizer for your Halloween party, this recipe is what you're looking for. Learn how to cut red bell pepper horns and wings for your deviled eggs! This is something you can prepare way ahead of time (just don't fill the eggs until 30 minutes before serving time.)
Click here to download the Halloween Meal Planner and Grocery List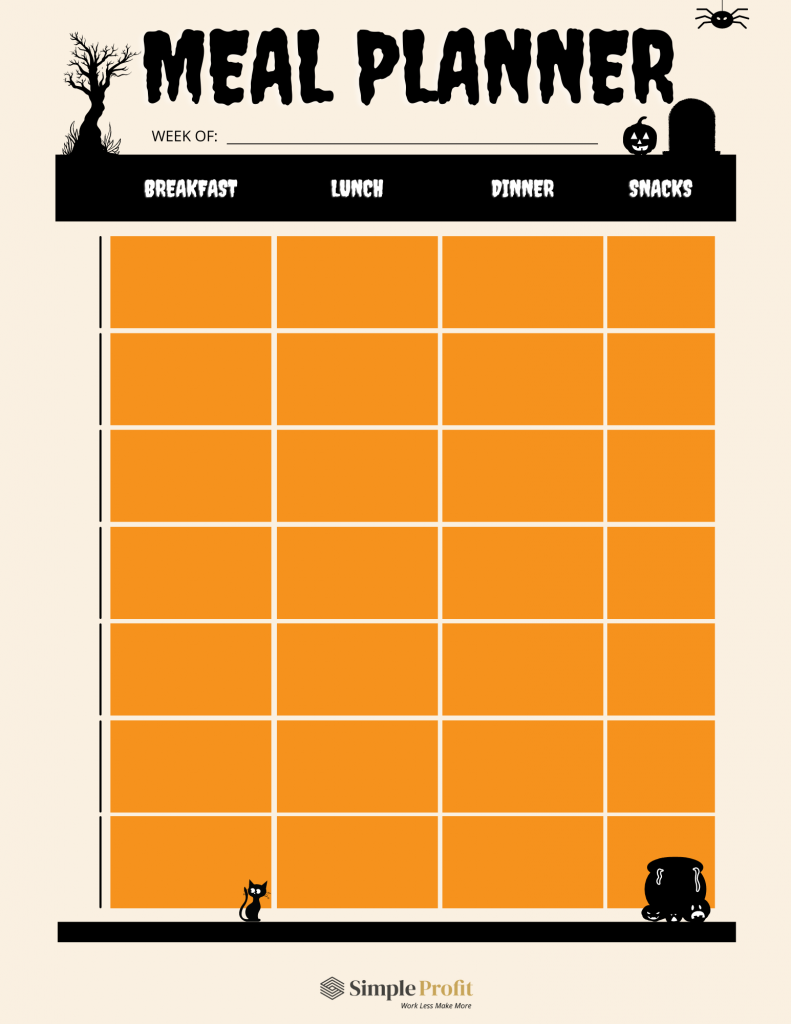 Delicious Halloween Feast, Here We Come
Ready to prepare wonderful Halloween meals? Halloween is a very busy time for all of us, so you must prepare things in advance. Need help?! Here's a simple way to bring ghostly vibes to the table. Use a Halloween meal planner + grocery list. Your spooktacular Halloween celebration is about to become eerily perfect!