We may earn money or products from the companies mentioned in this post.
Ready to celebrate the spooky season?! Getting into the Halloween spirit is a huge challenge nowadays, with hectic work schedules and endless family matters to attend to. Fortunately, we can get by with a bit of help, thanks to spookily awesome printables. If you're planning to embrace the jack-o'-lantern theme this year, you're in the right place. You can download printable jack-o'-lantern templates + Halloween greeting cards for free! 
When it comes to Halloween decorations, most people prefer not to go overboard with the scary factor. A festive and fun approach, with a little haunting vibe, is always better. This is why jack-o'-lanterns are so popular. They are extraordinarily cool – perfect strange friends for the younger trick-or-treating crowd. 
Enjoy this fun "You Made Me Feel Alive Again" Halloween Printable. You can print it off and use it for Halloween decorations.
Let This Year's Spooky Tradition Begin
Jack-o'-lanterns are carved pumpkins with ghostly faces that we always see during the Halloween season. It's part of a Halloween tradition brought to the United States by Irish immigrants back in the 19th century. Originally, it wasn't pumpkins but potatoes and turnips! 
Displaying carved pumpkins on the front porch (and everywhere in the household!) is an all-American way to celebrate Halloween. Choosing the best pumpkins of the spooky variety, hollowing them out, carving eerie faces, and illuminating them with candles is a long-standing tradition for thousands of American families. 
Enjoy this fun Happy Halloween Printable. You can print it off and use it for Halloween decorations.
Before shifting into full Halloween mode and turning those jack-o'-lantern ideas into reality, let's have a quick glimpse of the spooky past. 
Enjoy this fun "You got me wrapped around your finger" Halloween Printable.  You can print it off and use it for Halloween decorations.
The Irish folktale Stingy Jack was the inspiration behind jack-o'-lanterns
Legend says it all started with an old drunk named Stingy Jack. Deceitful and manipulative, Stingy Jack loved playing tricks on everyone and didn't hesitate to cross even the devil himself. When he ran into the devil in a local pub, he convinced him to turn himself into a coin as payment for his bar tab. 
The devil agreed. What can go wrong, anyway? Afterward, he can just turn back into his old demonic self and leave. The devil transformed himself into a coin ready to be turned over to the barkeeper, but Jack abruptly grabbed it. He put it inside his pocket, next to a silver crucifix, so the devil wasn't able to change himself back to his true form. 
Jack only released the devil after he promised he wouldn't take his soul. Eventually, Stingy Jack dies but is refused entry to both heaven and hell. He was denied access to hell because of the deal he made with the devil, but staying in heaven is also impossible as he lived a sinful life. 
Before sending him away, the devil gave him an ember to guide him while he roamed the dark land between the living and the dead. Jack hollowed a turnip and placed the ember inside, creating a lantern that will forever guide him as he searches for a final resting place. 
This tale comes in many versions yet all of them speak of Stingy Jack as a representation of Christian souls in Purgatory. And, of course, it tells of the birth of an age-old jack-o'-lantern tradition. 
This Halloween, decorate your journal or home with printable jack-o'-lanterns and greet your loved ones in the spookiest, most peculiar way.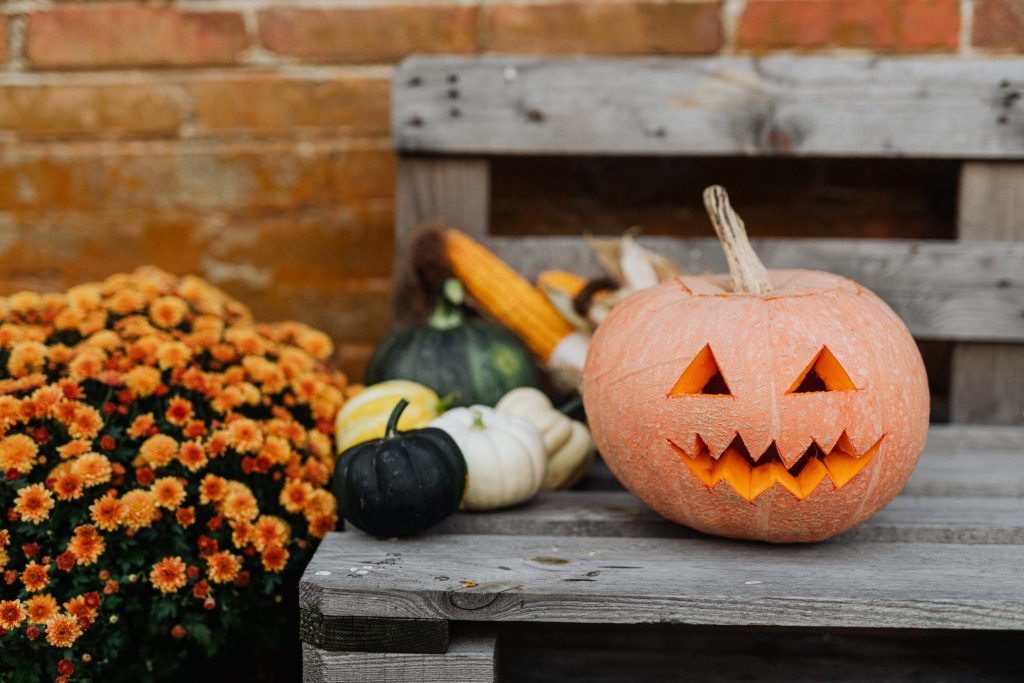 No Time to Carve Pumpkins and Make DIY Halloween Cards? No Problem
Real pumpkins are not the only spooky pumpkins. Some jack-o'-lanterns come from pumpkins made of…. Paper! Printing a pumpkin is so convenient and leaves so much room for personalization. No need to head to the pumpkin patch and spend so much time carving. Printable pumpkins are the way to go. All you need to do is print them and voila – instant jack-o'-lantern. 
Enjoy this fun "This isn't a trick, you are a treat" Halloween Printable.  You can print it off and use it for Halloween decorations.