How to Create a Social Media Content Calendar
Do you need a social media content calendar template to organize all your ideas, social posts, and editorial content? A social media content calendar may be the perfect solution for your business and your team.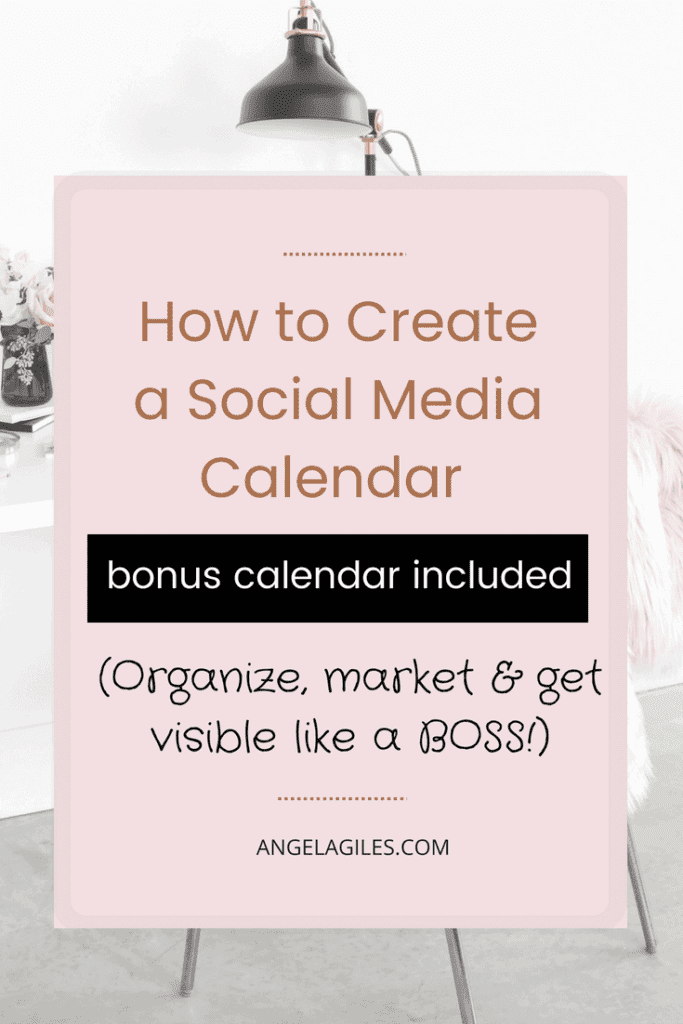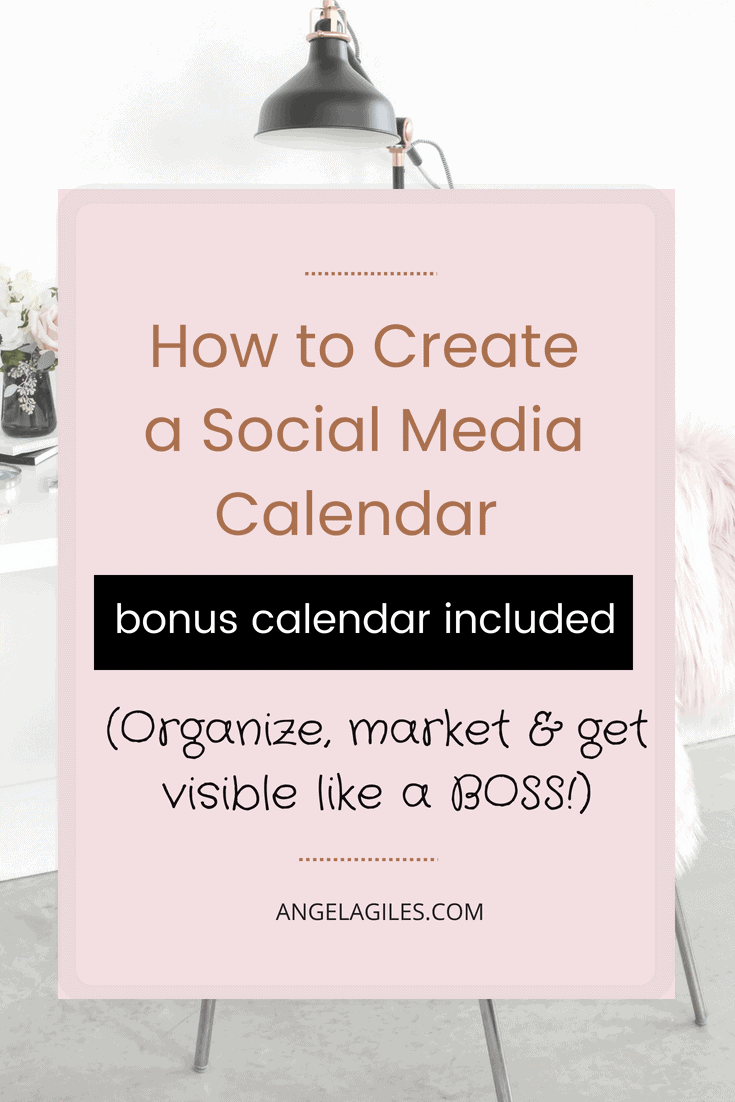 Social media editorial calendars are crucial tools for any business. First off, it enables you to schedule your social media posts at an optimal time without having to do it real time. You can post ahead of time and schedule posts at a time when the majority of your target audience is online.
This tool also helps you to avoid last minute runs to come up with content. It's not difficult to keep an organized workflow for your business too. Without any social media content calendar template, you may be left frantically playing catch up with your social media marketing calendar schedule.
Social media marketer ideas include apps and spreadsheets that will enable anyone to post social media posts ahead of time. These are also used to plan for the dates and the type of content that will be shared; they can also be used for managing as well as to keep track of deadlines.
There are several formats that you can use for a free social media calendar template. You can use a printed calendar, a spreadsheet, or a social media marketing app and scheduling tool. The printed calendar is the old school style. It's crucial for mapping content and for taking note of important upcoming events and those that require social media promotion.
This can be placed on your table or your cubicle wall. The second type is the shared spreadsheet which is free and more flexible but it doesn't allow you to automate it. The third type is the most efficient. It enables automation and includes a number of powerful features that no spreadsheet can do.
Nowadays more networks are switching to posts that are based on algorithms. You have to do everything you can to ensure maximum exposure for your posts. A smart tactic is to post at a time when majority of your targeted audience is active online. This means that you also have to know the best times to post on specific social media sites. An example of this is that the optimal time for posting on Twitter is a weekday afternoon.
So how do you create a social media marketing calendar? The following are some of the basic steps.
You have to know what type of content matters.

It is imperative for you to know what your audience likes before you start researching content that you can share on social media sites. First off, it is wise to look into the old posts and analyze which ones worked better.
You can go through a social media audit with the help of a social media analytics tool. When you do this, be sure that you sort out the messages using the metric that is more significant whether it is likes, shares, responses, or the reach.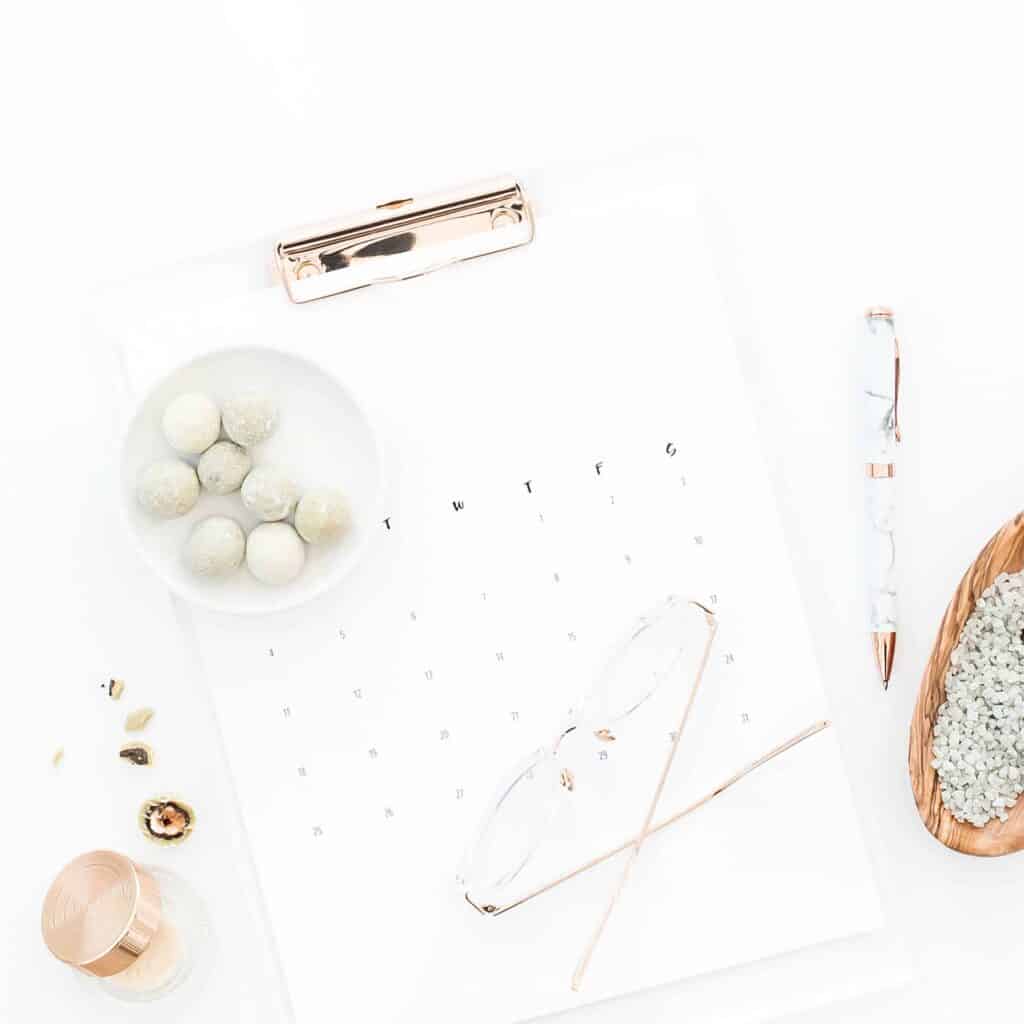 You have to make up your mind on the frequency of your posting. (hint: this is why a social media marketing calendar is important)
This particular step is dependent on several factors such as the company, the campaign, audience, and the social networks that will be used. Always consider your particular audience and make sure that you won't be bombarding them with posts that are not relevant and appropriate. The basic standards in posting on various social networking sites are the following:
For Facebook 3 to 10 times each week
LinkedIn 2 to 5 times per week
Pinterest 5 to 10 times a day
Google+ 3 to 10 times each week
Twitter 5 times daily
To sum it up, the frequency of your posting depends on the amount and the experience and authority of the team handling the marketing.
You need to create or find a great source of content for sharing.
After you have figured out the type of content that your audience likes and the frequency of your posting, the next step is to find links of content that you can share.  Sometimes people find it hard to look for content to fill their social media calendar.  There are tools that can help you curate relevant content.
One of these tools is Feedly. This is a tool that aggregates all the publications that you are interested in on one stream.  This lets you scale your content discovery procedure. It can also be plugged in to many social media platforms which makes article scheduling quite easier.
Buzzsomo is another tool for curating relevant content and putting it in the social media marketing calendar. With this tool, you can easily type the keyword you like to rank in or the website domain and this platform gives you the most relevant and more shared content on social media for that niche.
Get access to "Social Media Content Calendar Template" by joining our Free Resource Library, just CLICK BELOW!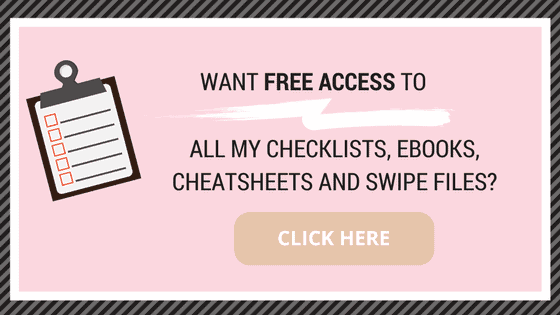 It's crucial to set monthly social media goals.
You have to set a goal for every social media post you share online for you to keep track of what's working, determine the type of content that your audience is interested in, and the posts that you have to change based on performance. Most social media marketers consider lead generation and more sales as end goals. These however are long term goals.  Put these long term goals in your social media content calendar 😉
You can start on short term ones by putting together a social media content calendar template. With the short term goals, you have to start small, really specific, and you have to set a timeframe that's realistic for achieving every goal. These are the usual categories when you consider smaller goals: content, subscribers, followers, traffic, and sales.
Decide on the mix of content to be shared on the social media channels.
The main purpose of the social media calendar template download is to give you a framework for sharing content that interests your target audience and at the same time leverages your business services or products. Before you come up with a  social media content calendar, you need to plan your content based on your campaigns and end goals. You need to know the types of content that matter to your business and target audience.
Some of them are the following: holidays, events, product promotions, blog posts, quotes and motivation, and user-generated content. Your social media content may vary and appear different. They may be specific and broad depending of course on your business niche. After you have picked your categories, you can use a spreadsheet as your working library. Hint: It's more efficient if you color code every content type – hehe this is really a golden nugget in how to create a social media calendar.
Furthermore when it comes to social media editorial calendars, you have to make sure that all your social media posts work wonders for your branding. The following are some nuggets of wisdom for you to ensure that your posts can perform much better than they do now.
Find out what people ask online.
One of the best ways to increase engagement in your niche online is to ask a question. This is so because when people see a question mark they automatically stop and look for an answer. That is why it's important to ask a question on social media often and to engage with everyone who gives an answer.
For any inspiration on coming up with a new question, you can make use of a tool like the Buzzsumo question analyzer. This tool crawls hundreds of forum sites and discussion boards and identify the most popular questions that most people ask online. All you have to do is to write the keyword and Buzzsumo will give you forum questions and even related ones.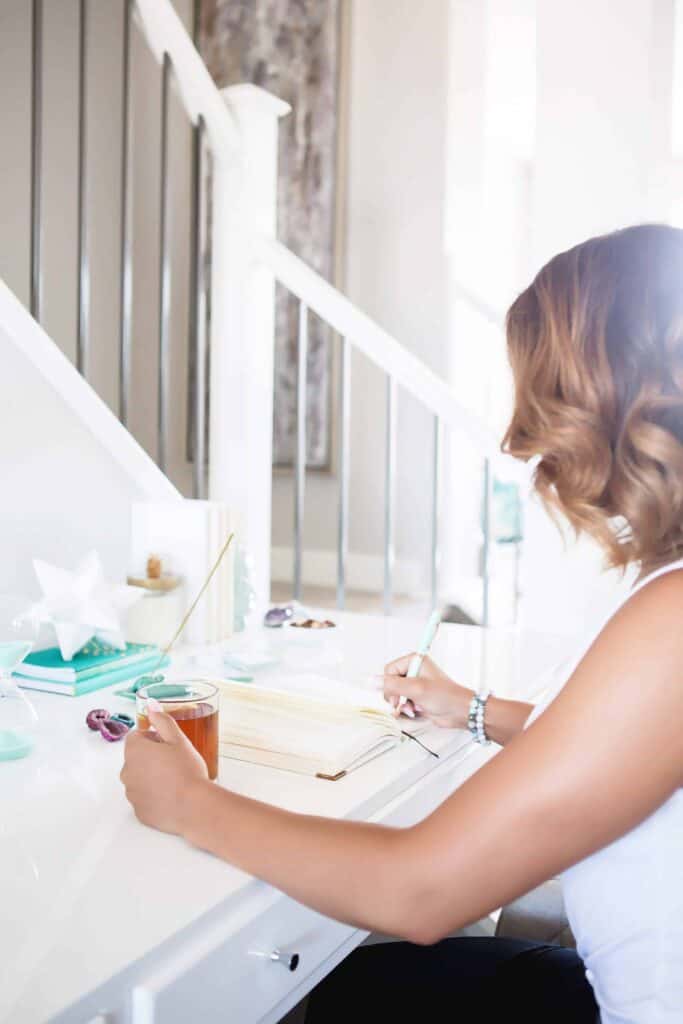 You have to be out in the world.
It is common for online marketers to look for inspiration online since what they are targeting for are online audience. It's totally understandable and it's true that there are many noteworthy topics that you can find online. However, it is not the only place where you can find great ideas; if you only use this medium, you are limiting the scope of your ideas and consequently its returns for your social media calendar ideas.
The most popular social media posts are those that come from the real world.
Everybody loves to read personal stories. That's why it's crucial for you to be updated on the most recent events in your industry and those that are tangentially related. It helps for you to discover ways wherein everyday life connects to your specific niche. It is also necessary for you to use social media channels as means of expounding on this information and be able to reach a massive audience.
The best way to do this is to engage with the local community. For instance there is an ongoing local festival. You can go out and mingle with people for you to find out what people would like to learn about. This is also a perfect opportunity for you to introduce your brand to those people who have not heard about it yet.
You have to consider seasonal trends.
When it comes to social media calendar ideas, it is important to consider seasonal trends and holidays. Once you are able to catch a trend, you will experience a boost in interactions, in the number of follows and clicks. With seasonal trends, it's better to plan your posts ahead. They are predictable since they happen yearly.
This also means it is possible for you to use your social media content calendar template year in and year out. There are tools that can help you. For instance you can find calendar apps that can be integrated into WordPress so that you can keep track of the holidays that you want to consider for your social media calendar plan.
And here is the perfection companion article to read to create those amazing images you will need for your social media content:   Apps, Tools and Resources for Impressive Images (Pinterest & Instagram)
Get access to "Social Media Content Calendar Template" by joining our Free Resource Library, just CLICK BELOW!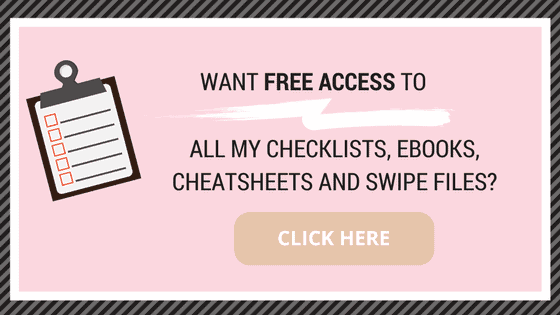 You can seek ideas from your actual audience.
The real people that you should really listen to are your current and future customers. You don't just put your word out there if you want to influence the bottom line. You truly don't want to be heard only; instead you want your target audience to hear you. You may consider surveying your audience every now and then for you to find out what they are most interested in.
You can up your game by using visualization tools to enhance your survey list. It is best for you to come up with a mix of generic questions. This will help you in building up the personas of your target audience and at the same time improve the performance of your business site.
It is also wise to document and save all the questions you received from customers. Doing so will help you a lot in planning your content and social media sharing.  (Hint:  You may also want to download my free social media calendar template!)
Don't forget to use keyword research tools.
You have to be aware that keyword research is not merely for SEO. It is a way for you to find out about your audience's questions, interests, problems, and struggles. That is why you need to do keyword research and this can be addressed on social media channels.
Answer the Public
This tool Answer the Public includes a seeker who awaits your questions. All you have to put in is your keyword or key phrase so that the seeker can provide you with interesting topics. It is not only a great keyword research tool. You can also research for questions on this tool.
Kparser
This tool Kparser will provide you what you need to come up with a topic list. All you need to do is to check on the left hand channel so that you can find interesting concepts that are related to your main topic. You can then create social media posts based on those.
There are tools that you may already be familiar now yet you don't know that it can help you create and manage your social media calendar easily.
Google Calendar – perfect for a social media content calendar.
It is a great tool since it already comes in a calendar form. With this tool, you would be able to choose the colors that can highlight different calendars. The downside of this tool is that it can't be useful when you have multiple accounts to work on with multiple posts to share on them. It is recommended to keep track of special events. You can also set reminders on this tool for you to work on the posts that you can use for such events.

Trello
Trello is a good platform that will enable you to organize all your tasks in a more visual flow for you to be able to manage it from afar. It comes with a calendar feature which lets you view your monthly tasks. The tool is a good place to create posts. With every card in Trello, you can write text, add labels, attach images, add due dates, categories, and others.
Every now and then, there are challenges that you have to face when it comes to your social media marketing plan.
How to keep your designers in sync with your schedule
After you have planned your social media marketing calendar it is time to take the next step! It is time to synch your team with your new schedule. Remember that you have to come up with appealing images, content, and infographics to distribute to different social media channels. And this can be super challenging!  Hint:  Get Buffer or Hootsuite.
The solution for this is to come up with a monthly plan and to share it with everyone. Create a template so that everyone can see where the material can be found at any given time. You will also be able to see the posts, the dates to be posted, the categories, and titles.
Another possible problem is when your social media team does not know the next step. You have to realize that social media marketing is more than publishing. It also entails responding to comments and engaging with followers. Other tasks include testing various links on social networks, answering questions on Quora, updating social media reports, and others. It can be challenging to manage the workload of the team and to make sure everything is in synch.
The solution to this is to come up with a weekly task list for the team. It doesn't matter where your members are located, a weekly task list will make them in sync and organized. This means you have to list down all your to-dos and assign each task.
It is also a problem if email communication has become troublesome. You are working as a social media manager for multiple external clients; this means receiving and sending email messages. It also means that you have to have their approval, share the progress , updating the reports, etc. Remember that the project management tool does not include client management.
The solution to this is to find a centralized location for you to deal and work with your clients. You need much more than just a display of the tasks as well as a content calendar. It is crucial for you to communicate as well as to share visual images. You need a tool like Buffer. This will enable the clients to know where everyone and everything stands without them calling or emailing you constantly.
WE WOULD LOVE TO KNOW IF YOU FOUND ANY OF THESE IDEAS ON HOW TO CREATE A SOCIAL MEDIA CONTENT CALENDAR HELPFUL.  PLEASE SHARE IN THE COMMENTS BELOW.