We may earn money or products from the companies mentioned in this post.
Thanksgiving is almost here! Another year has gone, another day to acknowledge the blessings and show appreciation by having joyous celebrations with the family. But let's face the truth. Thanksgiving is a stressful event for us moms. Preparing food for hours and hours while caring for our young kids is not easy. Since we're so busy, we tend to forget the significance of this special holiday. 
Thankfully, there are ways to make things more manageable. And there are also things that we can do to constantly inspire ourselves and express our gratitude as moms (even beyond Thanksgiving!)
Let's focus on the things that matter! You will love these thanksgiving printables for moms. Download them here.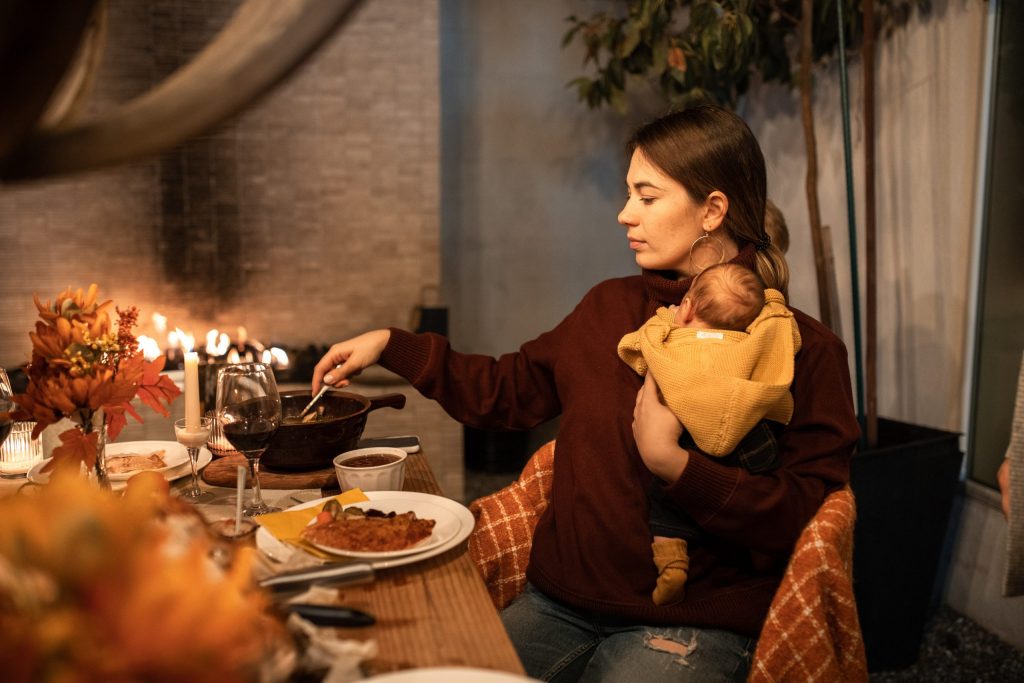 1. Don't strive to organize the "perfect" Thanksgiving holiday
No matter how hard we try, there are really things we cannot control. The least we can do is to make the festivities exciting for our loved ones. No dull moments. An affair filled with delicious food they wouldn't find anywhere else! Instead of trying to make the best pumpkin pie, why not prepare the hubby's most favorite version, even with the most unusual ingredients?! 
2. Cook some dishes the day before Thanksgiving 
If there are some desserts and dishes that you can prepare the day before, go ahead and do it. Bake your cakes, sauces, and pies the day before. Make sure that they remain fresh by storing them in appropriate containers. There are tons of dishes you can prepare ahead of time, from chicken stock to candied sweet potatoes. 
Doing this will cut the stress in half, allowing you to focus on other important things. If you really need help preparing food on the day itself, don't hesitate to ask for help from your guests. I'm sure they would be thrilled to be asked to contribute something to the party. 
3. Provide enough entertainment for everyone
Keep everyone entertained by providing several activities suitable for people for all ages. If possible, set them up in different areas around the venue. No one wants to have fun in a crowded area. Don't know where to start?! It can be overwhelming, I know! Here are some tips. 
Provide multiple decks of playing cards and board games. Games like Uno, Checkers and Monopoly are huge hits to both kids and adults. 

At least one television is essential so people can watch football games, parades, holiday movies or whatever it is they want to watch. You don't need to have more than two, though. You can just designate one television for the children, and then another to the adults. 

For your most outgoing guests, you may want to host some fun

outdoor games

. There's football,

pumpkin patch relay

and so much more. These games are super easy to play and it's an amazing way to get everyone together. 

Prepare a table, and some crayons and Thanksgiving coloring pages for the younger children. You can further expand this idea by setting up a craft station for them. Adults who love arts and crafts will also love this. 

What about for the elders?! Some of them would absolutely love to lay down and nap for a while after hours of catching up with loved ones. Designate a quiet room where they can rest as needed. 
4. Send Thanksgiving cards or letters to loved ones
Sending thoughtful cards or letters to your family and friends is a brilliant way to express gratitude and love during Thanksgiving. It may not be part of your current family tradition, but it's never too late to start something new, right?! You can send individual notes or longer letters, and let them know that they are appreciated. 
You are grateful for them – let them know it! And it doesn't matter whether they'll attend this year's gathering or not. Feel free to message them on their social media accounts, and let them feel loved even from a distance.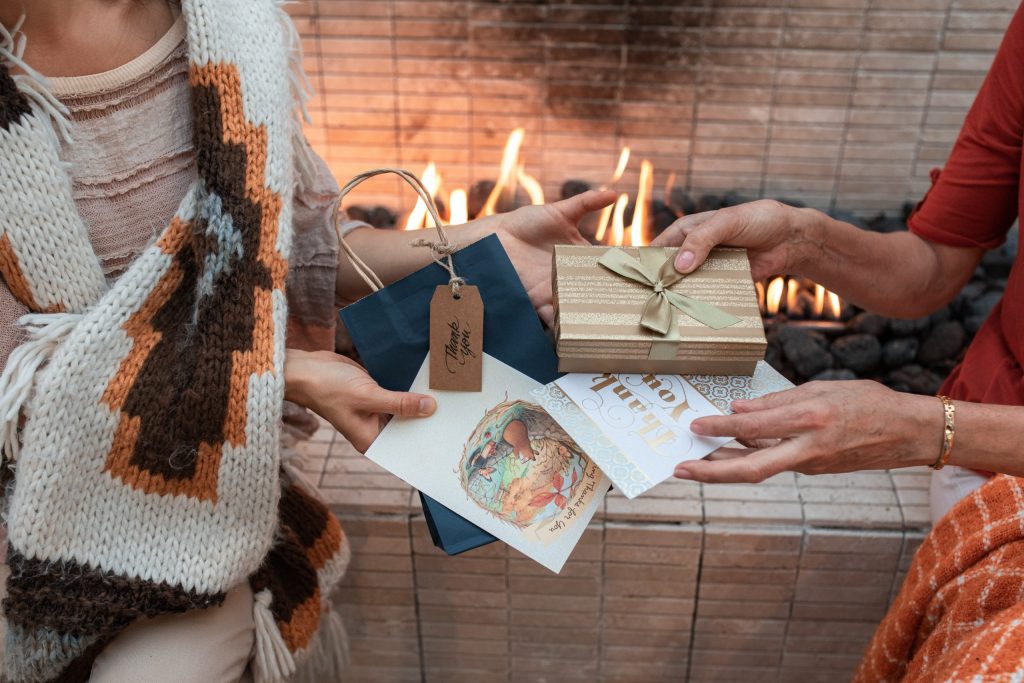 5. Be thankful
Embrace the true spirit of this holiday by reflecting on your blessings. Focus on what you are thankful for as a mother. Think about the huge challenges you went through. Think about the day-to-day stress you experience just to work and at the same time care for your family. These trials made you not just a better person but a more loving, passionate mom. 
Let's focus on the things that matter! You will love these thanksgiving printables for moms. Download them here.