We may earn money or products from the companies mentioned in this post.
Bullet journaling is the key to a creative and organized life. When you feel like exercising your artistry, documenting something, planning special moments, or simply releasing your thoughts, design beautiful bullet journal pages! Here's a short list of the best bullet journal accessories you can get as you start your journaling journey.
What is a Bullet Journal?
A bullet journal helps people plan for the future, organize their day-to-day routines, and document their thoughts uniquely and creatively. It's like a diary or to-do list but with more stunning designs. Maintaining a bullet journal can result in healthy habits and positive life changes.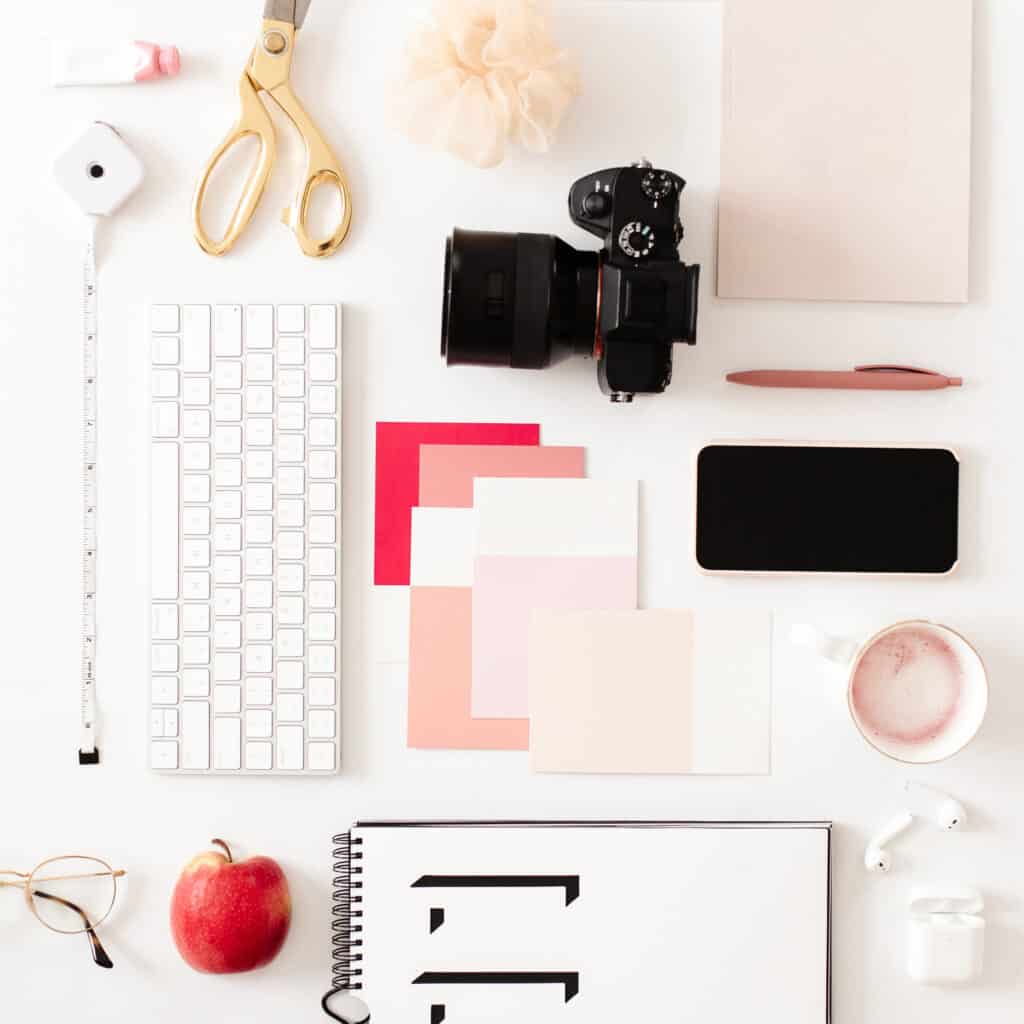 Use this notebook to document anything that pops into your head, from work-related action plans to mood trackers and random notes. It's a great organizational tool that helps people improve their time management skills, visualize their goals, and encourage self-expression.
The thing is, many people distance themselves from bullet journaling because they are not experienced artists. This hobby nurtures productivity and self-expression, not complex and expensive art. Make simple bullet journal spreads that further motivate you to reach your goals and improve your routine.
Of course, as you practice hand lettering, coloring, and writing regularly, you'll get better in time and enjoy the process even more. Vent out your emotions and plan your life today with your new best friend – a bullet journal!
Bullet Journal Must Haves
All you really need to start is a quality notebook and a pen. However, investing in a few more materials is necessary to make the bullet journaling process more fun and exciting. Don't feel pressured to buy everything in one day.
Get new materials as you go along once you have figured out the themes, colors, and designs that work for you. Black and white? Minimalist? Pages bursting with neon colors? An entire journal inspired by your plants and butterflies? Whatever style and theme you want, you can make it possible with the help of these accessories.
1. Bullet Journal Notebook
Start with an inexpensive but high-quality notebook that you can quickly bring around. The size, paper density, color, and cover are just a few factors you can consider when choosing your first bullet journal. Do you want the pages numbered and made of pure white paper? Should you choose a sizable A4 notebook or a smaller one?
80 GSM means the pages are lighter and thinner, with higher chances of bleeding when using certain pens. Make sure the paper is thick enough if you're working with markers and colored pens. 160 GSM and 180 GSM are thick enough to prevent bleed-through.
This dotted journal has 256 pages and extra thick paper, with a sturdy leather hard cover that offers a stable writing surface and protects the pages from dirt. It also comes with two bookmarks, stencils, elastic enclosure, pen holder loop and back pocket.
2. Pens
Turn your bullet journal to life with good pens and pencils! Whether you're planning to create elaborate spreads or minimalist pages, you need the highest quality pens to populate the pages. Some of the best pens come with a heavy price tag, but there is a wide range of options for beginners, too.
You may want to start with fineliner pens, as these pens smudge less than the usual gel pens. These are great for detailed lettering work. Brush pens and felt tip pens, on the other hand, are excellent tools for illustrations. Many journalists purchase these in various colors to create vivid mini artworks on their bullet journal pages.
3. Ruler
Dotted notebooks are blank, so you need a ruler to make clean, long lines and boxes. Believe it or not, cheap rulers exist to produce bumpy, uneven lines. Thus, get a high-quality one to draw the best-sectioned layouts.
Many start with plastic rulers but soon purchase stainless steel rulers because of their durability. Whatever material you choose, it's best to get a portable one that you can easily slide inside your pencil case. You can use it to draw straight lines and as a bookmark.
4. Washi Tapes
Washi tapes are decorative tapes that come in various colors, patterns, prints, and sizes. Those with no plans to draw on their notebook pages can just use washi tapes to make prettier layouts. It's time to make stylish washi tape borders, breaks, graphs, and headers.
These are the best tools for creating a color-coded system to organize notes and tasks. Using washi tapes also offers a practical, visually appealing way to attach things to your notebook. Even if you remove it later on, you can effortlessly do so without leaving much residue.
5. Stickers
In addition to washi tapes, you can use stickers to make more fun, personalized designs and mark important details in your journal. Decorative stickers and functional stickers can boost your productivity as you plan your future activities and goals.
Now, due to the countless options available everywhere, you may end up hoarding designs of all shapes and sizes. If you're just starting this hobby, chances are you want to be practical and, at the same time, make your journals look pretty. Just start collecting by theme or by color and then mix and match them in your spreads.
6. Sticky Notes
What happens to your journal spreads if there are sudden changes in your to-do list and meal plans? Instead of doing them over again, use sticky notes to list down uncertain tasks and events, put them on your pages and then remove them in case of unexpected, last-minute changes.
Use sticky notes to note ideas you want to move around. This method usually applies to shopping lists, workout schedules, meal plans, and goal-tracking spreads. A huge timesaver since you don't need to create the same lists and pages over again.
7. Stamps
Stamp your way to beautiful bullet journal pages! Bullet journal owners use two types of stamps: clear acrylic stamps and rubber stamps. Traditional rubber stamps are mounted in wood and can last a long, long time. Their acrylic counterparts, meanwhile, leave darker, bolder prints but are not designed to last a lifetime.
Acrylic stamps are made using a lighter material that eventually discolors and deteriorates. While acrylic ones are easier to align in dotted notebooks, many choose rubber stamps because they are highly durable. In the end, both have their pros and cons. Use both in your bullet journal and see what works best for you if you can.
8. Pencil Case
Do you want a desk pencil holder or a lightweight pencil bag that you can quickly carry around as you travel? With so many bullet journaling accessories available, choosing a nice-looking case with lots of room for pens and other tools is highly recommended.
Apart from capacity, look into zipper quality and the material used. Several cases have a water-resistant coating to protect cases from sudden water splashes. Some of the biggest pencil pouches can fit about a hundred pencils, plus a few compartments for other smaller accessories.
9. Stencils
Stencils are more than just art materials straight from your childhood! Grownup journalers use these alongside different art mediums to create wonderful designs for your bullet journal pages. These stencils don't just come in basic shapes. The ones with the most intricate designs and patterns are the best!
Artistic or not, stencils can help you draw banners, boxes, and other designs without drawing everything from scratch. Moreover, stencils won't let you down regarding hand lettering. Whether you're still practicing your lettering skills or just want to trace letters every time, stencils will make your life easier.
10. Highlighters
Highlighters are great for underlining, creating borders, and simply decorating pages. From pastel to subtle colors, you can use many kinds of highlighters to add a pop of color to your bullet journal notes. Done with your lettering work? Add shadows to the letters to give the letters more dimension.
Erasable highlighters are getting more popular lately, featuring soothing shades that allow people to emphasize letterings and create borders without fluorescent pigment. Unlike other highlighters, erasable ones disappear completely without smearing or dust. You can erase the shades without a trace if you suddenly make a mistake.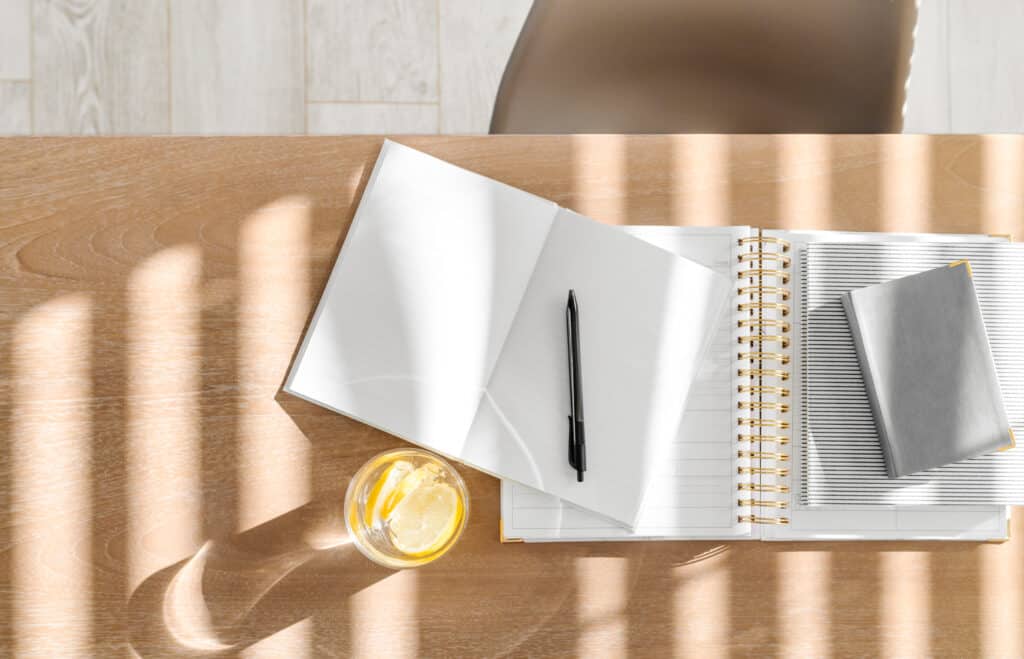 Bullet Journaling Is For You
A 10-minute bullet journaling session a day takes troubles away. It can be time-consuming compared to digital journaling, but it can make you more fulfilled, creative, and productive. Get things done and improve your mood with colorful pages and accessories.