We may earn money or products from the companies mentioned in this post.
For many people, being productive equates to achieving more incredible things in life. This is especially true for entrepreneurs who work long hours just to see their investments grow. While it's true that our income as business owners depends on a whole lot of factors, it's challenging to grow a brand without sacrificing leisure and time with loved ones. I think that all entrepreneurs go through this at some point. 
We can master a more efficient time management strategy once we experience how hard it is to have a miserable routine. It's true. You already know how awful it feels, so you work harder to improve your habits. Your motivation? To spend more time with your family and friends while effectively growing your business. Believe in yourself. You can make it happen!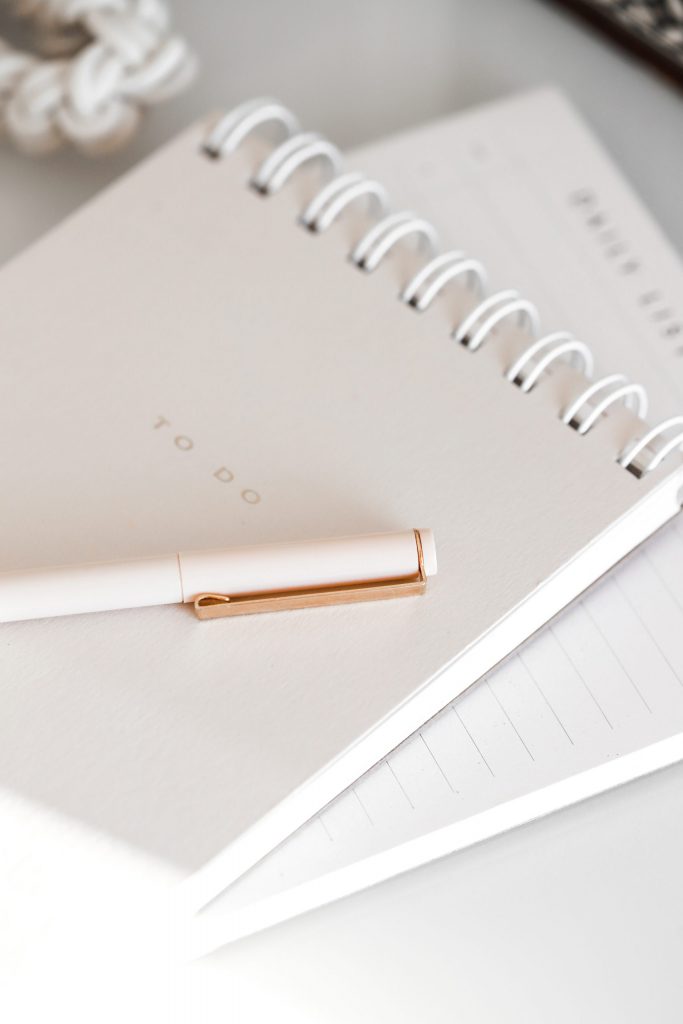 Top reasons why people struggle to be productive
Before contemplating the best solution to your problem, it's crucial to know first the reasons behind your productivity issues. Remember, you have 24 hours a day to work on things. If you're not achieving the results you want, you're clearly not making the most out of every minute. Below are some of the reasons why many people encounter a productivity slump. 
1. You embrace tech distractions
Even before the COVID-19 pandemic, people were already working from the comfort of their homes, exposed to numerous distractions. Even those working in offices struggle to detach themselves from specific thoughts and possessions, slowing down their work process. Technology is actually one of those things that nurture our unproductive habits. 
We love how the internet and electronic devices make our routine more manageable, but most of the time, it's also the reason why we fail to achieve our daily goals. To accomplish more, consider hiding your phone and other gadgets in a drawer or turning off notifications before starting with work. 
2. You don't set deadlines
All tasks should have deadlines and timelines. It doesn't matter whether that task is for yourself, for another team member, or a client. If it's possible to finish a specific assignment in a week, then set a deadline a week from now. If you can, wrap it up in about three days and get the rest you deserve. 
As an entrepreneur, we decide on everything that goes into our businesses. However, we cannot just set deadlines and move them anytime we want. We need to act in accordance with our priorities. Without deadlines, tasks can take forever to complete or never completed at all. 
3. You're doing everything by yourself
It's perfectly fine to start as a solopreneur and invest more bit by bit while your business generates profit. But things don't always work out great in this setup. We have fantastic ideas that we want to turn into reality. The thing is, we're just human. We can't do everything by ourselves.
Suppose you want to get the results you want at a given period, learn how to delegate tasks to team members. Start with hiring a reliable virtual assistant who can help you set meetings and implement other marketing tasks. Working with a team is always better than working alone. Putting together an incredible team is worth it! 
4. You don't operate in a positive work environment
A conducive work environment is crucial in maintaining productivity. Is your desk disorganized? When was the last time you replaced your computer wallpaper? Will a new mechanical keyboard make you happy? Should you place a vase of flowers or some toys on your table to brighten up your mood? It's the little things that bring excellent impact to your work routine. 
Most entrepreneurs who are working from home and conducting virtual meetings most of the time often forget about this! You can move your laptop anywhere around your home. But don't forget to set a space dedicated to just work. There really is no need to convert a huge room into an office. Even just a small corner in your living room can transform into a magical, productive work area. 
However, many overlook the immense benefit that simply having greenery in your workspace can bring. If you're struggling to get that extra spark in your work environment, consider incorporating live plants for the office. You can always look up your local plant delivery services for quick and easy access.
5. Self care is not your priority
Considering your busy schedule, do you still stick to self-care practices that nurture your emotional and mental health? Unfortunately, many entrepreneurs fail at their productivity goals because they're just focused on their businesses. They don't prioritize self-care.
Well, your health always goes first. Remember that physical fitness has always been linked to increased productivity and mental stability. The more you do enjoyable things and get much-needed rest, the more you can get things done. So do all the work, but please know when to stop, unwind and relax. 
The Best Productivity Tips for Entrepreneurs
1. Write down our goals and thoughts 
Goal-setting is important in directing yourself towards a more productive, mangeable work process. Write down your thoughts and short-term and long-term goals in a notebook. Then, break them down into small daily tasks. This is best done at night, or at the end of each month and week. That way, you can ensure that everything is achievable and nothing is forgotten. 
Those who want to take their businesses to greater heights must learn how to create action plans based on the results that they want. The biggest, most rewarding goals are also the most difficult ones. Busy days come once in a while, so when you don't put things on paper, you'll end up forgetting everything and get sidetracked. 
2. Include breaks in your work routine
Permit yourself to rest your mind. If you're working from home, feel free to leave your desk to take a break. Do some stretching. You can also play with your dog after a webinar or a client meeting. And of course, you deserve not just short breaks but also long vacations. 
This is exactly how you bring fulfillment and enjoyment to your productivity routine. A 15-minute break can help you recover from stress and improve your performance. It's a chance to clear your head, paving the way for new golden ideas that can uplevel your business. Moreover, short breaks can turn you into a better decision-maker in the long run. 
3. Start early
Starting work early is really optional, as I know several people are super productive night owls. For me, starting the day early is still the best routine! So here's one of the best productivity tips ever. From 8 am to 10 am, focus on the most critical, complex tasks. Don't schedule client calls and other meetings around this time. 
Since you'll be dealing with the most demanding tasks during these hours, you need to hyperfocus and aim to finish them early. If unexpected interruptions and other work emergencies happen, you still have a lot of time to address them. Move on to other tasks and finish them at a comfortable pace. 
4. Meditate
Planning to start your day early after months of working at night?! Here's one thing you can do for a successful, productive day. Meditate minutes after waking up and before starting work. It improves your ability to think clearly and deeply, helping you commit to your to-do list and possibly get things done ahead of time.
I know that squeezing in a few minutes of meditation for the busiest entrepreneurs seems impossible. But you have to try! Those who take the time get more creative and can bounce a lot faster from feelings of stress, anxiety, and depression. So start doing some breathing exercises to energize yourself before starting the day. 
5. Don't multitask
Multitasking will never help you save time. It's a productivity killer, filling your mind with distraction, slowing you down, and making you vulnerable to more mistakes. Thus, if you want to make things more manageable for you, moving from task to task in a short period is not the way to go. Instead, finish one task before moving on to another one. 
While working on a scheduled task, unexpected calls and other work emergencies may arise, breaking your focus. You find yourself multitasking to address something you don't have time for. If there's something you can delegate to another team member, go ahead and do it. Learn how to stay NO to certain things and push them for later.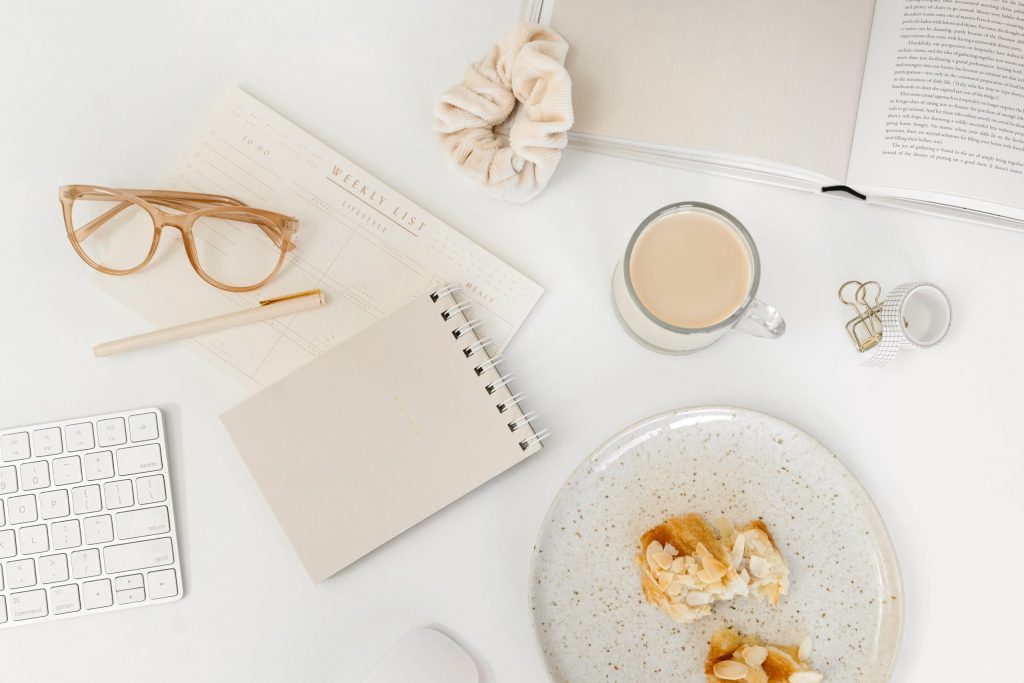 6. Keep one work day meeting-free
Whether with clients or team members, Meetings can make your business significant progress. However, they can take up a considerable amount of time. Several entrepreneurs spend a lot of time in meetings, unable to cross off other items in their to-do lists. Running a business is more than just attending meetings. 
Keep at least one workday meeting free. Schedule your appointments early. If you can no longer accommodate more, try to reschedule some the following week. Freeing up some time will allow you to think about new marketing campaigns, set new goals, and keep your workstation more organized. 
7. Delegate and communicate constantly with your team
Being a solopreneur is a challenging yet rewarding experience. Though, soon, you may want to move on with the next step. Expand your business by reaching out to more clients, chasing more opportunities, and hiring people who can help you out. Understand the importance of your time. 
Focus on more important things and leave the rest to an extraordinary team! So what if you are not yet ready to hire a full-time or part-time employee yet? Then, outsourcing to a freelancer is the best idea. There are tons of talented professionals who can help you grow your business!
8. Schedule social media posts ahead of time
Think that 24/7 work is impossible? Social media is the real 24/7 job! Thankfully, there are several ways to make content creation and scheduling faster. Use these tools to publish compelling content online, improve your digital presence and connect with more people. 
Even during the early hours of the morning, reputable social media tools like Buffer and Hootsuite can help you share brilliant content on your social media platforms, maximizing your productivity and making you visible to more potential clients. 
9. Reflect on the overall state of your business
Are you happy with the results you are getting? What if things are not progressing as expected? Do you think you need to hire more employees? Should you make adjustments to your strategy? By reflecting on your performance in a given period, you can know which methods are working or not. 
You can do this on a weekly, monthly, and yearly basis. Aside from analyzing the numbers, reflect on fulfillment and happiness level and feelings towards working with your team. Reflect on the overall state of your business while in distraction-free mode to make the necessary adjustments that can advance your operations. 
10. Get enough sleep
A good night's rest is the key to success. Sleep deprivation results in an unproductive routine. Getting at least eight hours of sleep helps us improve our physical, emotional and mental health. Failure to get enough rest can take a toll on our productivity and overall well-being. Again, some business owners and professionals work night shifts, but it's just not the best work setup in the long run. 
Having a hard time shifting from a night schedule to a day routine?! Set your bedroom lighting to dim light. Next, lessen your blue light exposure, as this can negatively impact your circadian rhythm. Many electronic devices and light bulbs emit blue light, so it's best to quit screentime one to two hours before going to sleep. Reading a book or journaling is always a better idea!
Boost Your Productivity by Doing Less
There are many ways to improve your productivity and achieve your business goals. However, by doing the above mentioned tips alone can do wonders in your daily routine. What's amazing about these productivity hacks is that they encourage you to do less to achieve more, than do more (and eventually achieve less things). It takes a lot of commitment to pull off, though! Start developing better work habits today.