We may earn money or products from the companies mentioned in this post.
How many sources of income do you have? I know that running a business and managing a household is already too much to handle. For many, exploring more ways to earn money is not an option. But look, we have to, so we can give ourselves and our families a better life. Think about health emergencies, retirement plans, and other unexpected instances that may happen anytime. 
What if I tell you that earning more money doesn't have to be so stressful 100% all the time? Of course, there's work that needs to be done. You'll need to allot extra hours to finish the job, but everything's a breeze after that. You can also do something fun – something that's fully aligned with your passion. This is what passive income ideas are all about!
What Is Passive Income?
Passive income is money earned through work that's already completed or activities you don't have active involvement in. There is still a significant amount of job involved, though, as most passive income streams demand several hours of time and energy upfront. After a certain point, you can earn with no extra effort. You can make thousands even while asleep with hard work and the right strategy.
It's perfect for those just starting to set up their businesses, employees looking for side hustles and stay-at-home parents who want to earn more. 
You can start a new passive income stream with zero to little capital
You don't need a lot of money, but making time is crucial to starting a venture like this. Focus on the area you're an expert in or a topic you're most passionate about. For example, do you love exotic pets, sports, and coffee? Are you passionate about marketing? Turn your passion and knowledge into a product or a service. 
Should you build an app or start a blog? The possibilities are endless! My advice is this. Think about helping your target market first before paying attention to the profit. Moreover, prepare yourself for a work-heavy project upfront. This little project can help you earn passive income, yet before enjoying the fruits of your labor, a tremendous amount of work must be done first. 
The Best Passive Income Ideas You Can Start Today
1. Make travel itineraries 
More and more countries are opening up after strict COVID-19 restrictions, and several people are eager to travel, domestically or internationally. If you're a frequent traveler yourself, or a person who loves reading and getting to know different places, consider creating itineraries for travelers. Start by writing itineraries for your family and friends. 
In-depth research is always the way to go, but it would also be helpful to initially concentrate on cities and states you know like the back of your hand. And don't just put together a schedule for them! Before working, ask them about what they would love to do and why they want to visit that place. Then, from writing for your loved ones, you can branch out to creating and selling itineraries in Wild Bum.
2. Write ebooks
There are many digital products you can make and sell online. The most popular are ebooks, or those lightweight, digital books that people can bring anytime, anywhere they want. If you're creative and patient, writing ebooks may be for you. You can write about anything and everything, from aliens and vampires to e-commerce and technology. 
This is your chance to become a best-selling author! However, to be successful, it's crucial to stick to an original piece. For instance, a life coach who endured tons of hardships before gaining a stable, prosperous career can write their personal story, creating empathy with readers and providing them with much-needed inspiration and encouragement. 
3. Start a YouTube channel
Starting a lucrative YouTube channel is not for everyone, as not all people can be charismatic vloggers and video producers. However, with the right strategy and a string of good luck, it can be one of the best passive income ideas you can ever turn to reality. The most successful YouTubers earn thousands of dollars in ad earnings alone!
So what if you want to be a vlogger, but you don't have that much knowledge in growing social media accounts and video editing?! Don't hesitate to outsource work. Depending on your budget, connect with freelance workers who can help you with this project. Just manage your expectations, as growing a YouTube channel takes time – it can take years of creating content.
4. Start a podcast
Not a gifted writer? Not comfortable and confident in front of the camera? There's still a way to showcase those great thoughts and ideas. Podcasts are video or audio programs that can be streamed or downloaded. There are several ways to monetize podcasts, but many podcasters primarily earn through ads and subscriptions.
The key to generating income from podcasts? A large listener base and good production quality. It's so easy to list down topics and book a guest. However, the challenge comes with using the best equipment for good sound quality and making the entire show entertaining enough to gain fans. Once you have figured this out, get your podcast on Spotify to make it more accessible for more people. 
5. Create a blog and monetize it
Blogging is not dead. We're into growing our social media presence these days, but blogs and long-form content are still a thing – and they can bring in tremendous passive income. Writing keyword-rich articles (or hiring someone to do the job) can be a complex process, though. That is why you should work on a niche you enjoy the most! 
Generate money from your blog in many different ways. Some turn theirs into a membership site and a platform for paid webinars. Others learn primarily through ads and sponsored blog posts. Signing up for some affiliate programs is also a promising opportunity. The most important thing to consider here is to offer your readers some value. Don't just think about commissions and profit. 
6. Sell printables
Printables are documents or artworks that can be downloaded and printed by consumers. These include calendars, meal planners, stickers, worksheets, and checklists. If you love organizing ideas and making to-do lists, this is a perfect passive income source! You just need to take time creating and marketing these assets. 
You create it once, and it generates income repeatedly even without going online. Need resources? Not good with creating layouts? There are tons of tools and programs that can help you with that. Canva has free graphics, fonts, and other design elements that you can use to create the most aesthetically pleasing printables. 
7. Start an affiliate marketing business
Not all bloggers are expert affiliate marketers. If you have an existing blog and want to take your passive income game to the next level, it's time to learn more about affiliate marketing. Affiliate marketers recommend products and services to a specific audience. They earn commissions whenever someone uses their referral links to purchase things. 
Before taking any huge step regarding this initiative, first assess the demand for your affiliate niche. Then, based on your blog's niche, look for merchant partners and high commission affiliate programs. Create captivating campaigns. As you go along and introduce new products and services to your audience, your past works generate money in the background.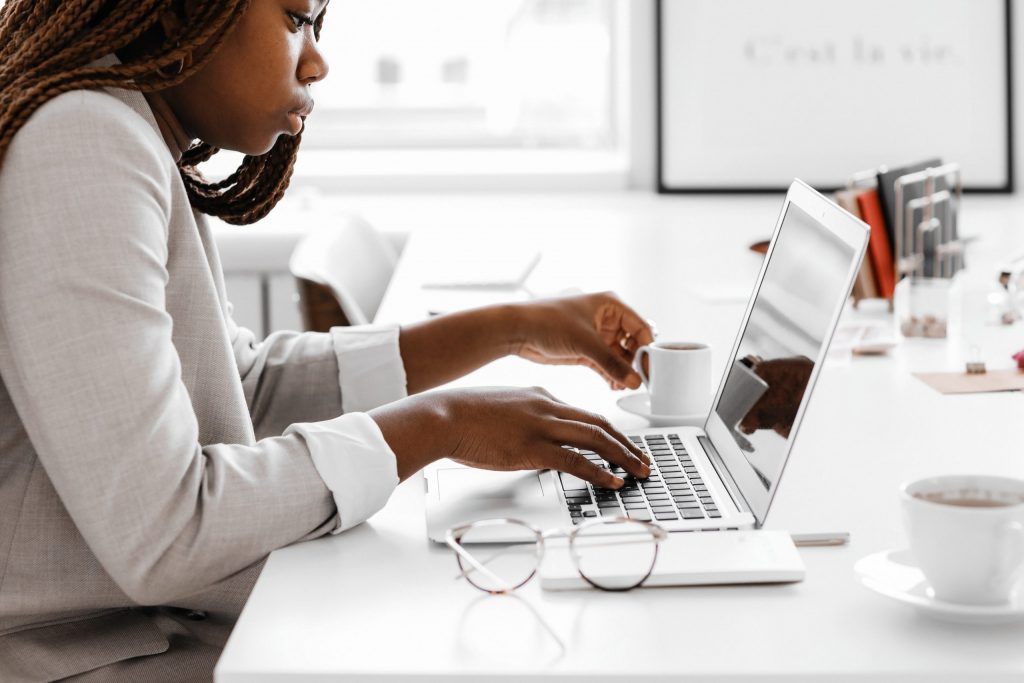 8. Create online courses
I believe that each of us has something amazing to share with audiences! Don't feel like you have to have university teaching experience to make money selling online courses. You just need to find the best way to communicate it to them. For many, it's through online courses. The first thing you need to do here is to check who your competitors are, what they are offering, and how they market their courses. 
It's really ok to write about the same topic. Just cover it differently – in a unique manner relevant to your brand. To make things more effortless for you, explore Teachable and Thinkific. These platforms can help you create online courses more efficiently through drag and drop builders, templates, and an intuitive user interface. 
9. Sell photos online
Attention, talented photographers! It's possible to earn passive income for each photo by selling as stock images on third-party platforms like Shutterstock, which provides contributors with 33% of the sale. Admittedly, it's not much, usually only a few dollars for every photo. However, it can grow into a substantial amount of money over time. 
Selling photos online is not only about having good photography skills. It's crucial to market it in the best way possible. Now, think about your buyers. You have your style and preferred subjects, but you need to know what's in demand. Then, take keywords seriously, so buyers can quickly discover your photos.  
10. Rent out your car
Is your car just sitting in your garage? If you prefer to work from home for now, why not rent out your car and let it work for you? There are tons of online marketplaces for renting out vehicles. Pick one based on where your location and preferred payment. 
Start by taking photos of your car and writing a short description. Then, prepare your vehicle registration papers and other inspection documents. Uploading a listing is usually for free and is super easy! Then, within just a few hours of listing it on the platform, you can get a notification. 
11. Help find clients for businesses
Do you love marketing and sales? Several businesses are willing to pay referral fees to people who can bring them more clients. You get the payment once the clients you referred officially sign a contract. So how do you start? Keep your eyes on small business owners, freelancers, real estate agents, and other professionals who are continuously looking into expanding their customer base. 
Yes, this is a passive income source since you're clearly monetizing your network! All it takes is one email or a single message on a social media platform. Wait for the response and then connect with a business they can potentially work with. To get better results, constantly widen your connections by attending networking events and community gatherings.
Build a New Passive Income Stream Today
There is a passive income stream for everyone! Whether you're already financially stable or struggling to pay the bills, it would be amazing to have a passive income source. It can help you boost your savings, cover some expenses and help other people. Who wouldn't want to earn money without having to work the entire day? As long as you have real interest and passion, there's no reason not to do it. The most wonderful thing about doing something you love is that you can easily motivate yourself in the most challenging moments.