We may earn money or products from the companies mentioned in this post.
Everyone's financial journey starts differently. Some lucky individuals have help from their families to the tune of large savings accounts and help with taxes, whereas others have to claw their way up from scratch under a mountain of student debt. Due to the mounting student debt crisis and a resurgence of emphasis on trade skills and non-collegiate career paths, some young adults are skipping college altogether and finding a career without a degree. Whatever path works best for you, a solid understanding of finances can help you build a strong foundation and touch out the current rough economy until things settle. Let's take a look at the top tips for building financial independence in a harsh economy.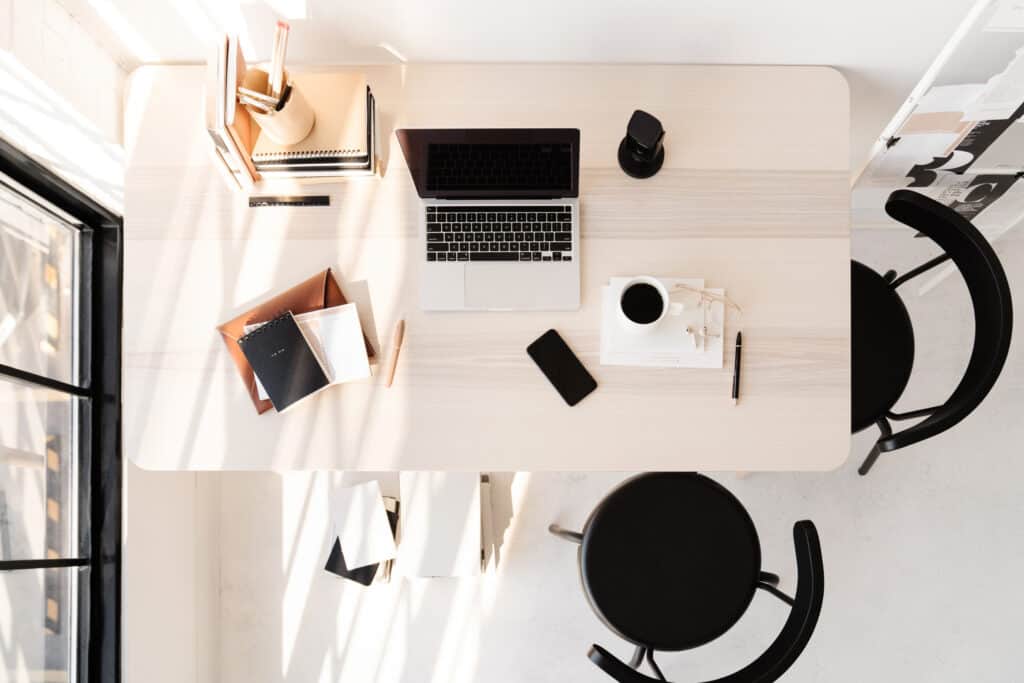 Focus on Your Debts First
If you took out loans, whether for college or a personal loan, to get started, your first focus needs to be paying it down. Work with your lender to find a solid repayment plan, and then do your best to exceed the minimum payment. The sooner these debts are gone, the less interest you accrue and the sooner that extra income can go to other expenses.
Understand the Importance of a Realistic Budget
You need to track everything. Know how much you make in a month and now your expenditures. For some items, like groceries, you will need to estimate based on the average. But by tracking what you are spending where you can allocate your money for what you need. A visual budget can help you prune your expenses— perhaps you don't need Netflix and Crunchyroll at the same time. You could alternate them on a schedule or just pick one and save your money from the other. This can also help you with larger expenses, as you can reallocate your funds as needed to save up.
Keep Your Resume Up to Date
A harsh economy can lead to a lot of job loss. Already in 2023, we've seen major corporations going through layoffs. It's a good idea to have a backup plan in case your employer decides they need to make cuts. Keep your resume polished and occasionally browse job listings. Who knows, you may find a position that pays better than where you currently work and decide to make the switch on your own. Try to save your first few months of work so that if you lose your job, you can cover expenses until you find a new one. Make sure you know how unemployment works in your state and your rights as a worker.
Credit, Credit, Credit
Your credit score is one of the most important financial tools available to you— and yet you need credit to get credit. Luckily, there are a lot of ways to get started. First, be sure you're making your debt payments from above on time. Second, consider a credit building credit card. These cards are specially designed to link with a bank account, but they aren't debit cards. You set your own spending limit and place funds in a 'security account'.
You can either have your payments automatically withdrawn from the security account, or you can make payments another way— the entire time, the card processor is reporting your on-time payments to the credit bureau. The important thing about credit cards is don't charge beyond your means and pay off every month. A great strategy is to use your card for things you purchase anyway, like gas and groceries. Then take the money you would have spent from your checking and use it to pay off the card at the end of the month. This helps you build credit without going into debt.
Learn the Art of Promo Codes and Coupons
While the practice of extreme couponing has died down, in large part to new corporate policies, you can still find ways to save money on everyday expenses like transportation. Some companies still send coupons to your mailbox, and others offer savings through their apps. PayPal works with a tool called Honey to scour the internet in order to track and compare prices for you, so you can get the best price on an item. They also store promotional codes for you to try. Take a bit of time each week to go through your mailers and see if any of those coupons are applicable to what you need, but don't go out of your way to spend money just to save money— it's one of the oldest tricks in the book. Spending $30 more for free shipping will often cost you more than paying for the shipping.
Continue Expanding Your Financial Literacy
It's important to understand how your finances work. Even if you can't afford a financial literacy class right now, there are plenty of resources available on the internet to help you understand things like budgeting, taxes, and investment strategies if you manage to set aside some extra income. The economy is ever-changing, so keep your ear to the ground for new financial advice, especially as we prepare to restart student loan payments. You should also stay up-to-date on the latest scams to avoid losing your hard-earned income. With a solid financial foundation, you can weather the storm and come out comfortable when the economy picks up once again.