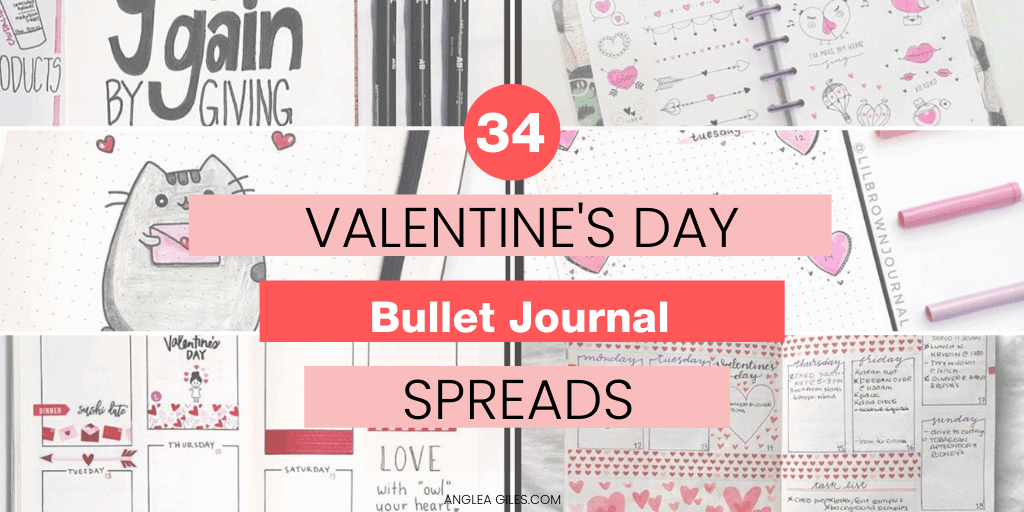 34 Best Valentine's Day Bullet Journal Spreads
We may earn money or products from the companies mentioned in this post.
February, no doubt, is one of the best times to start Valentine's Day bullet journal. Who doesn't love to create bullet journal spreads full of love and hearts?!
Whether or not you are hopelessly romantic, a BuJo decorated with love will motivate you to stick to a healthy daily routine, and accomplish your personal and professional goals in no time!
Below are some Valentine's day bullet journal designs that can bring that romantic, fun feel to your pages.
Fun Valentine's Day Facts
Valentine's day is a huge industry. Around 55% of Americans spend an estimated

$19.6 billion each year to celebrate Valentine's day.

Over $1.8 billion of that are spent on candies alone. Millions worth of sweetness! And yes I have a sweet tooth – I adore chocolate…I always buy chocolate when I go to the grocery store 😉 xo

Almost 6 million loving couples get engaged on this special day.

Valentine's day is indeed the most special, popular day to pop the big question. As per this survey, hearts' day was voted as the best time of the year to propose compared to any other day. 40% of those who voted were men.

One of the first companies to mass-produce Valentine's day cards is Hallmark, all the way back in 1913. Wow!!! Love love love is all I can say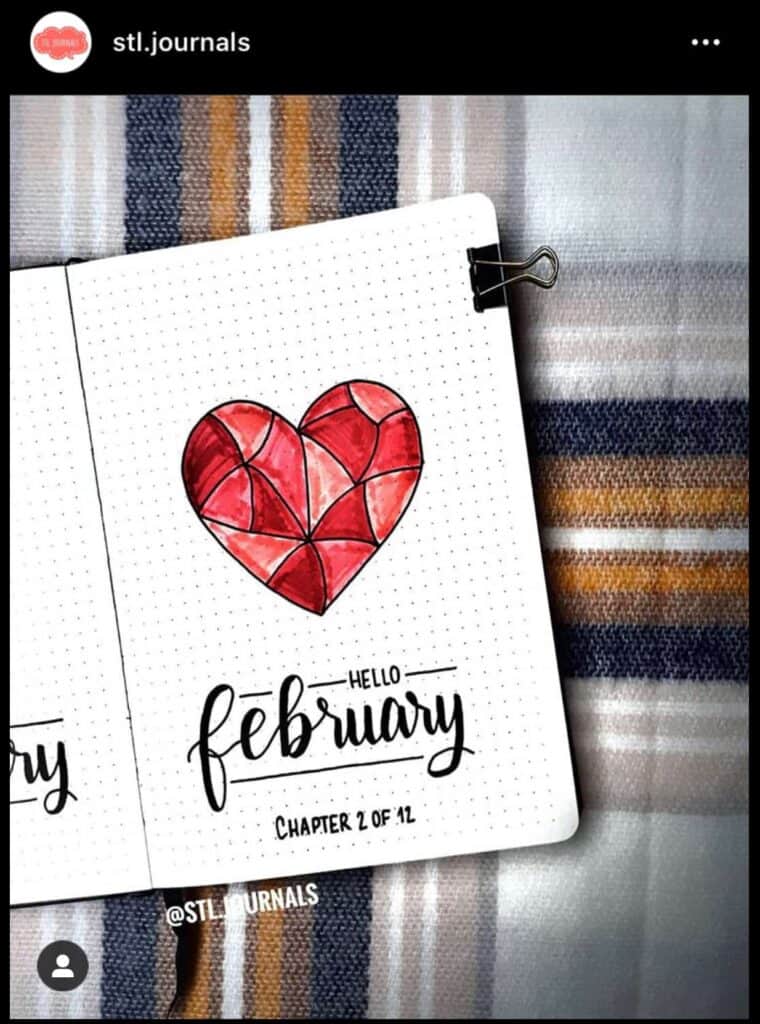 Start your bullet journaling routine with these supplies!
✅ This journal stencil planner set that you can use not just for your bullet journal, but also for handmade family holiday cards, greeting cards and letters.
✅ This bullet journal notebook that is 24% heavier compared to other journal brands.
✅ This card ink pen set can help you make beautiful letterings and line widths.
✅ These fine tip pens will change the way you approach drawing in your bullet journal. I adore them and I can't live without them.
✅ These ball pens are loved by many bullet journalist friends because of its great for creating flowy strokes.
✅ This highlighter pen set is a top choice for those who love bullet journaling.
✅ These washable markers are perfect for writing, coloring and drawing.
✅ These washi tapes have wonderful, unique patterns.
✅ These set of pens are designed for every person who loves calligraphy, drawing, and art therapy.
✅ This graphite paper will save you tons of time by capturing each detail in your original design smoothly.
✅ These bullet journal stickers will look beautiful for almost every kind of spread imaginable.
✅ These watercolor brush pens offer good colors for blending and shading bigger areas.
✅ This set of sticky notes offer are incredible reminders to not forget important items.
Valentine's Day Bullet Journal Spreads
1. Welcome February with a romantic vibe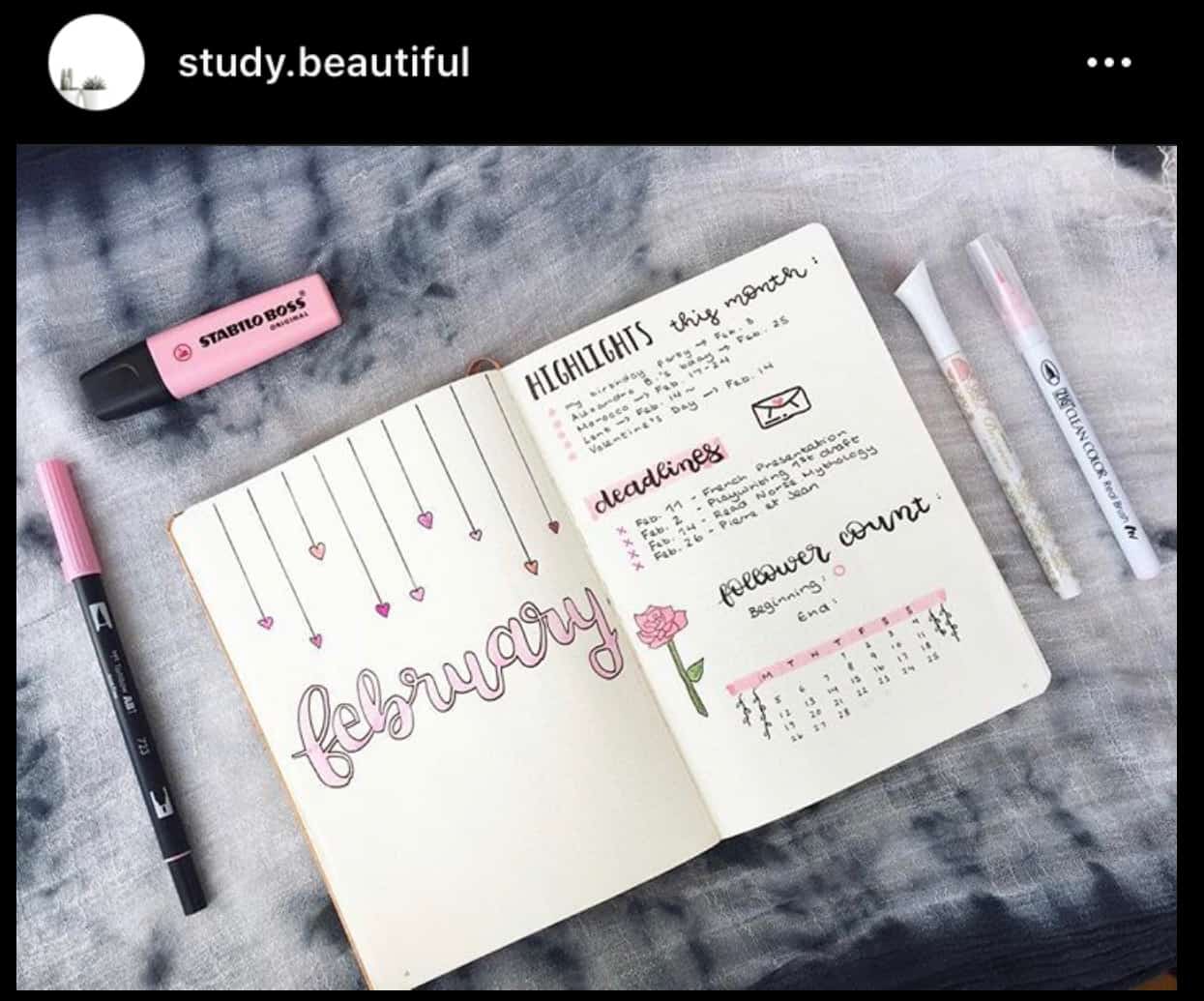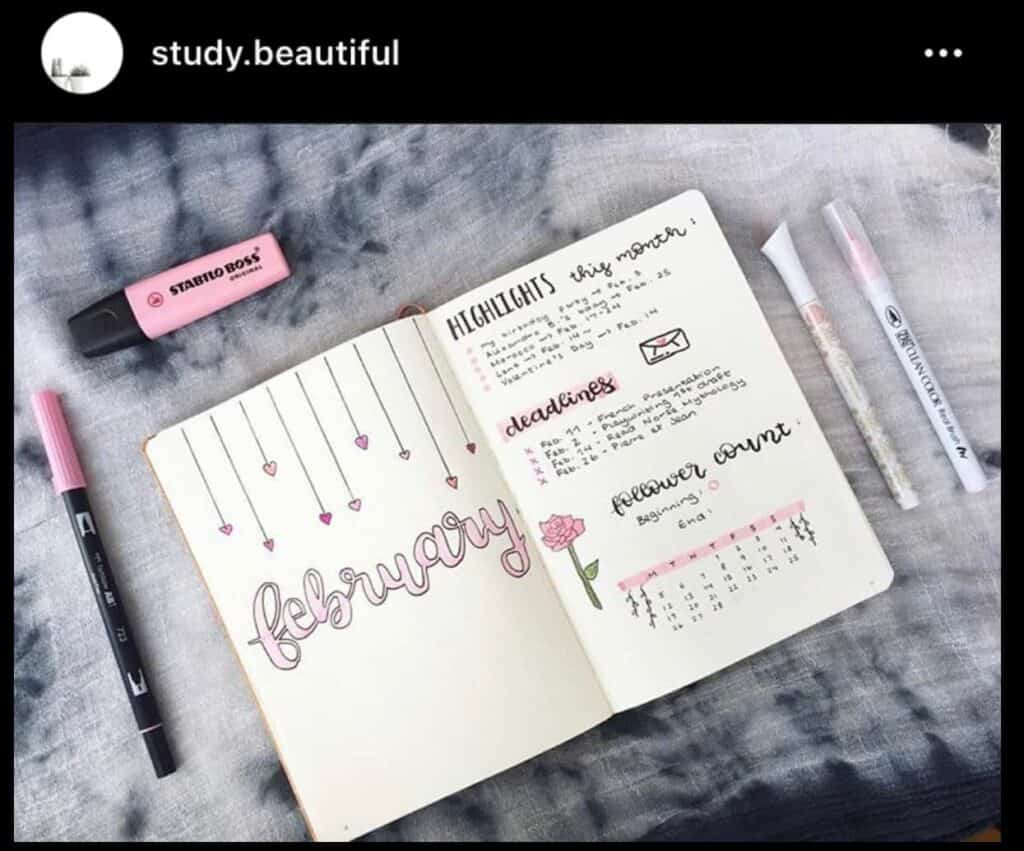 The Source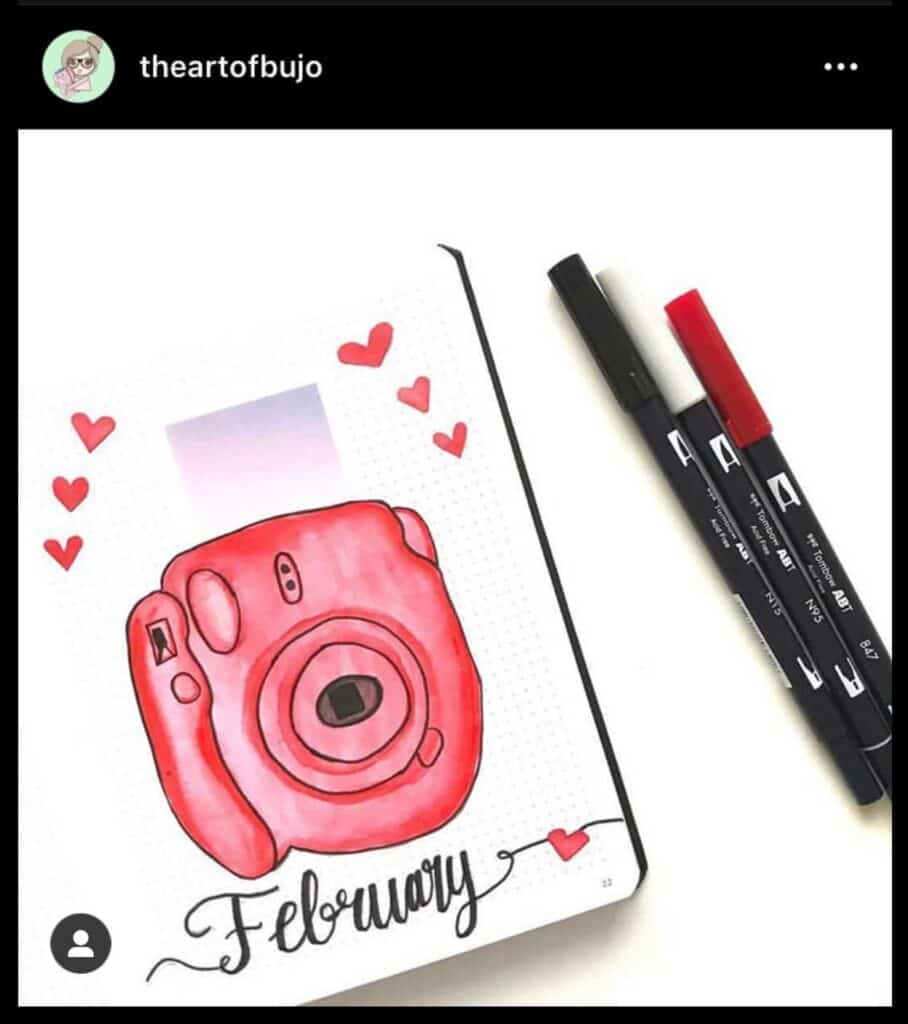 Our Source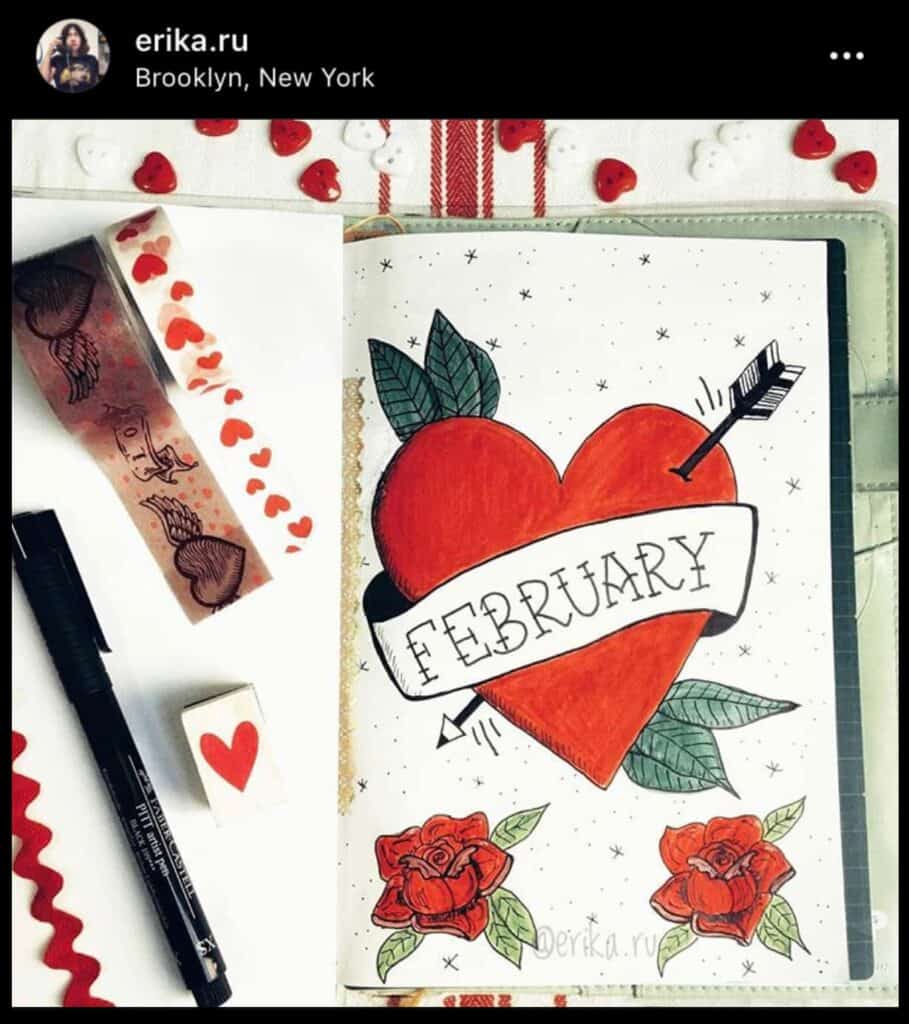 The Source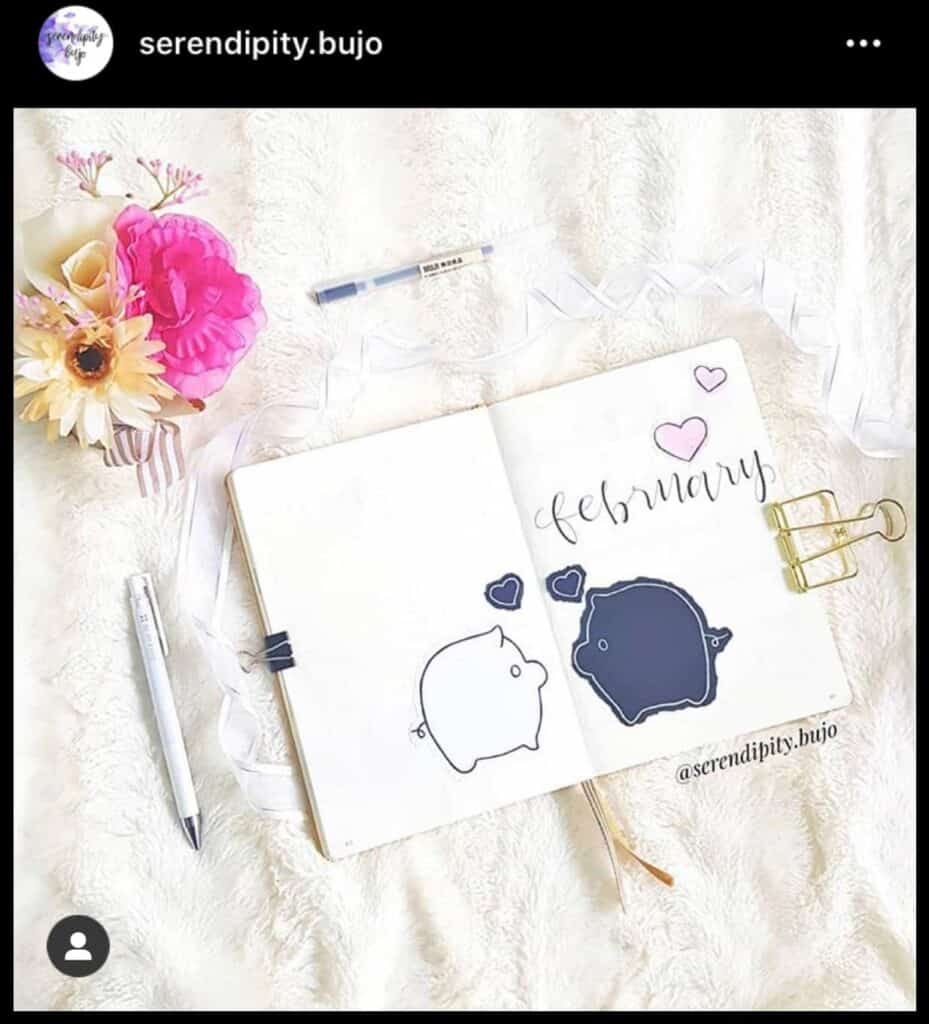 Our Source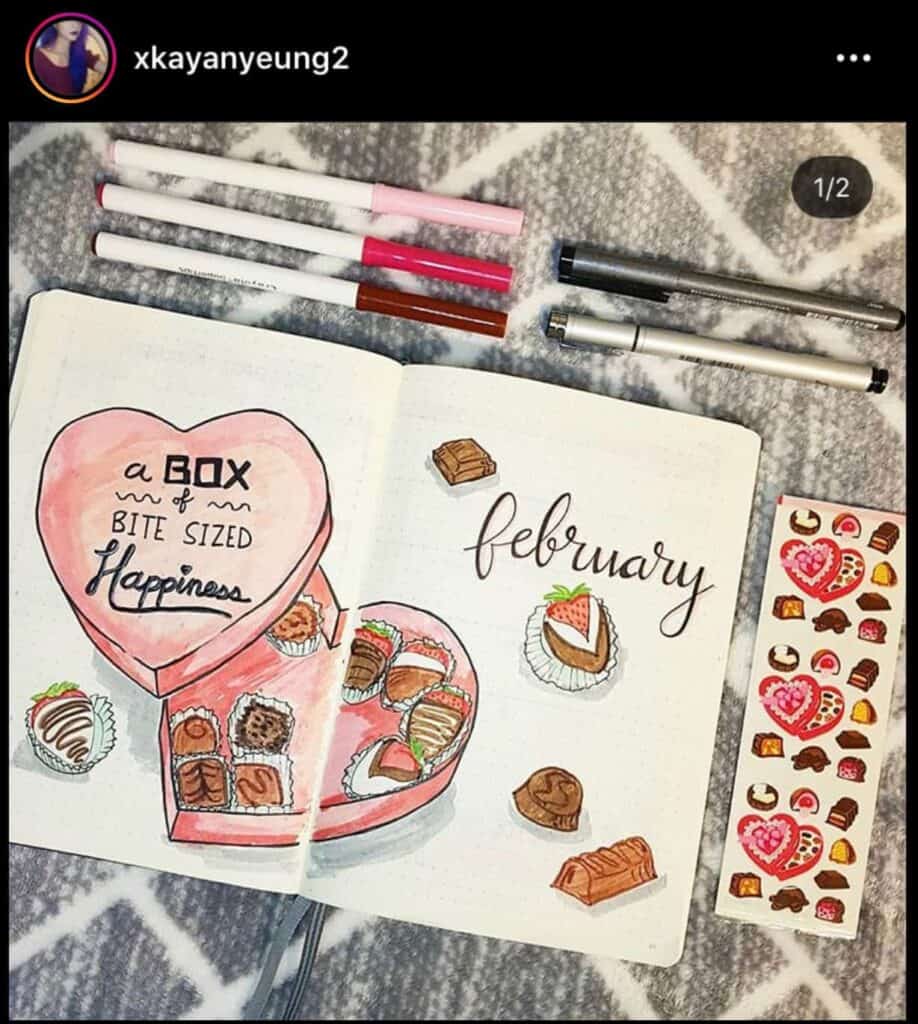 The Source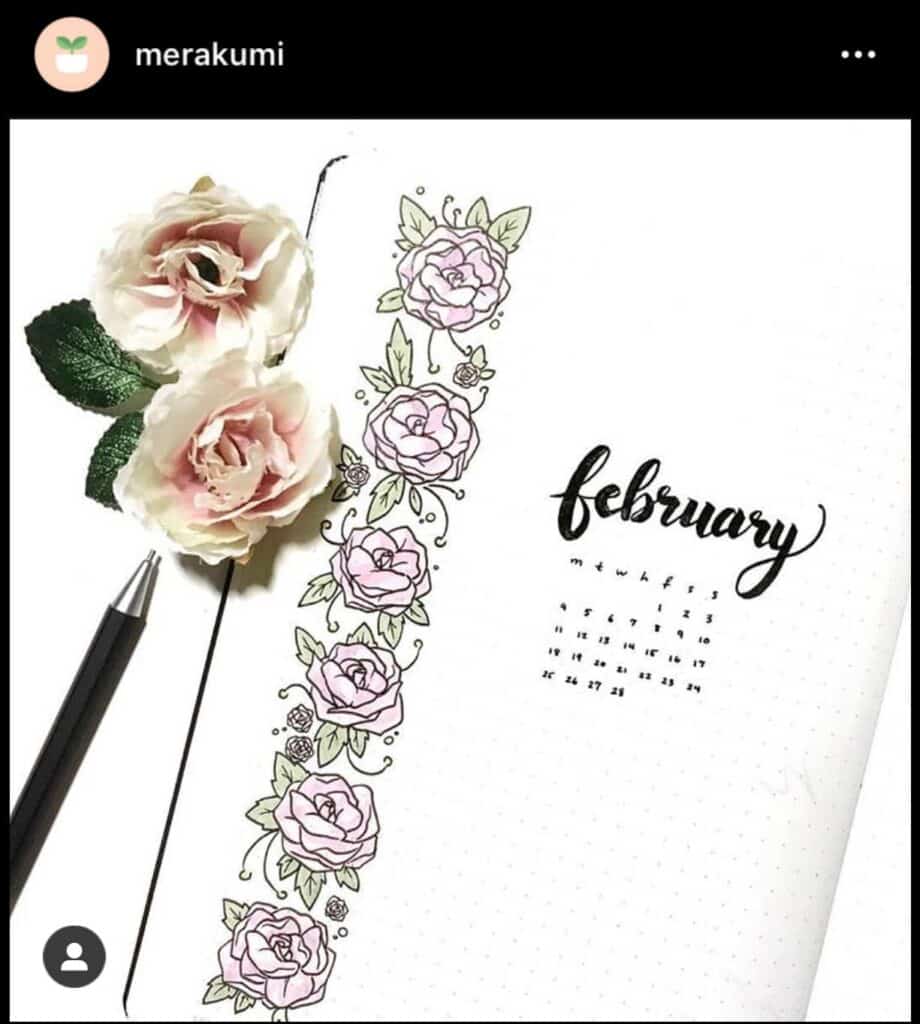 Our Source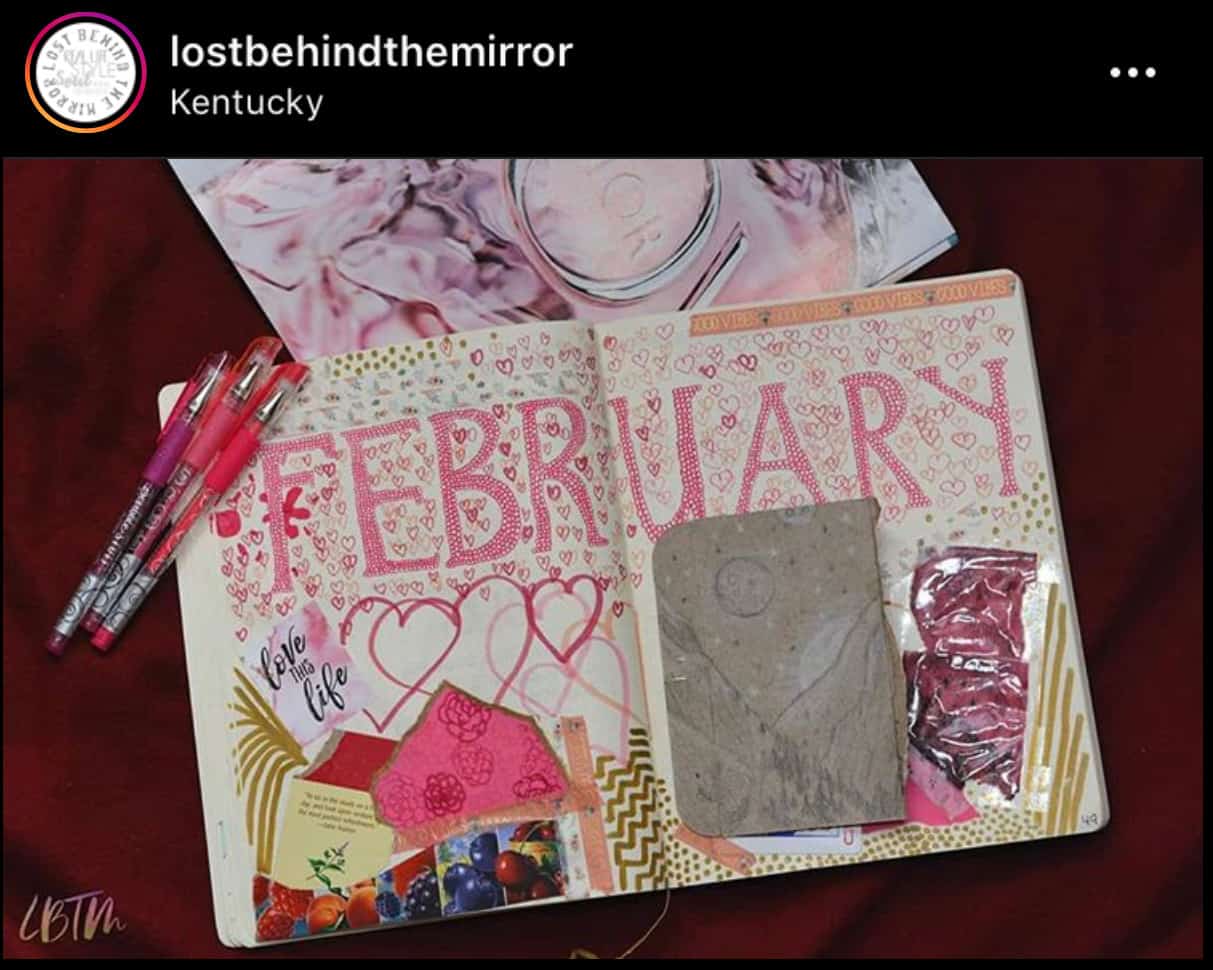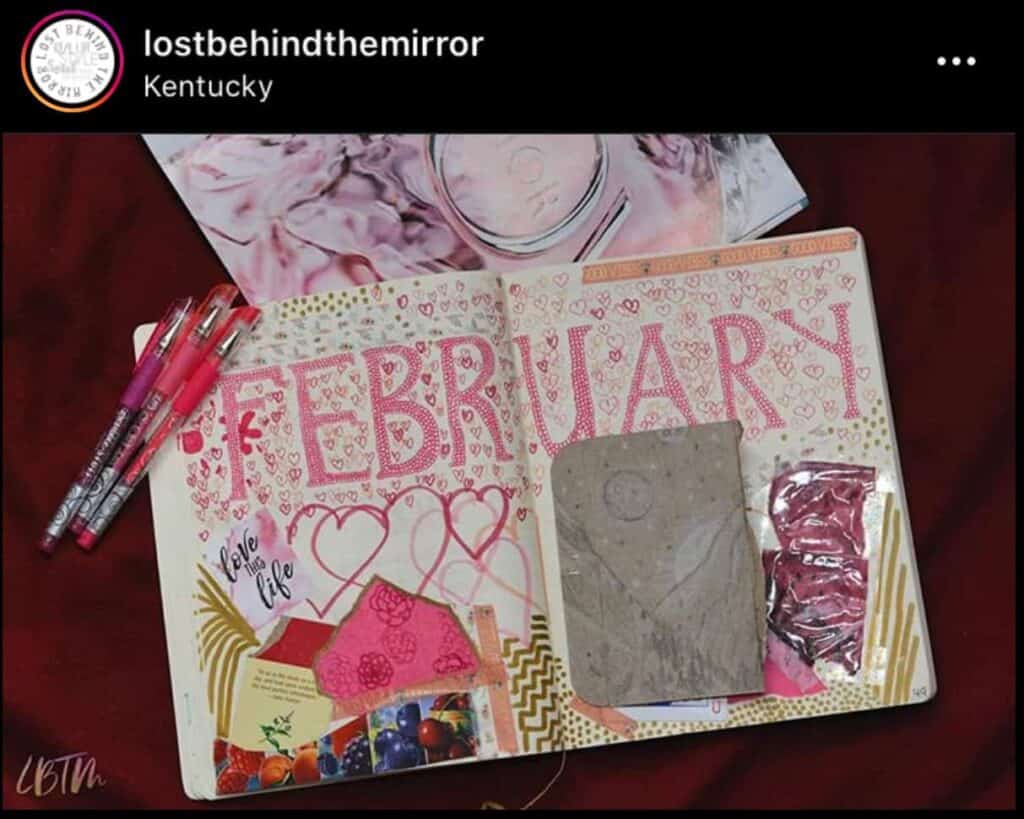 The Source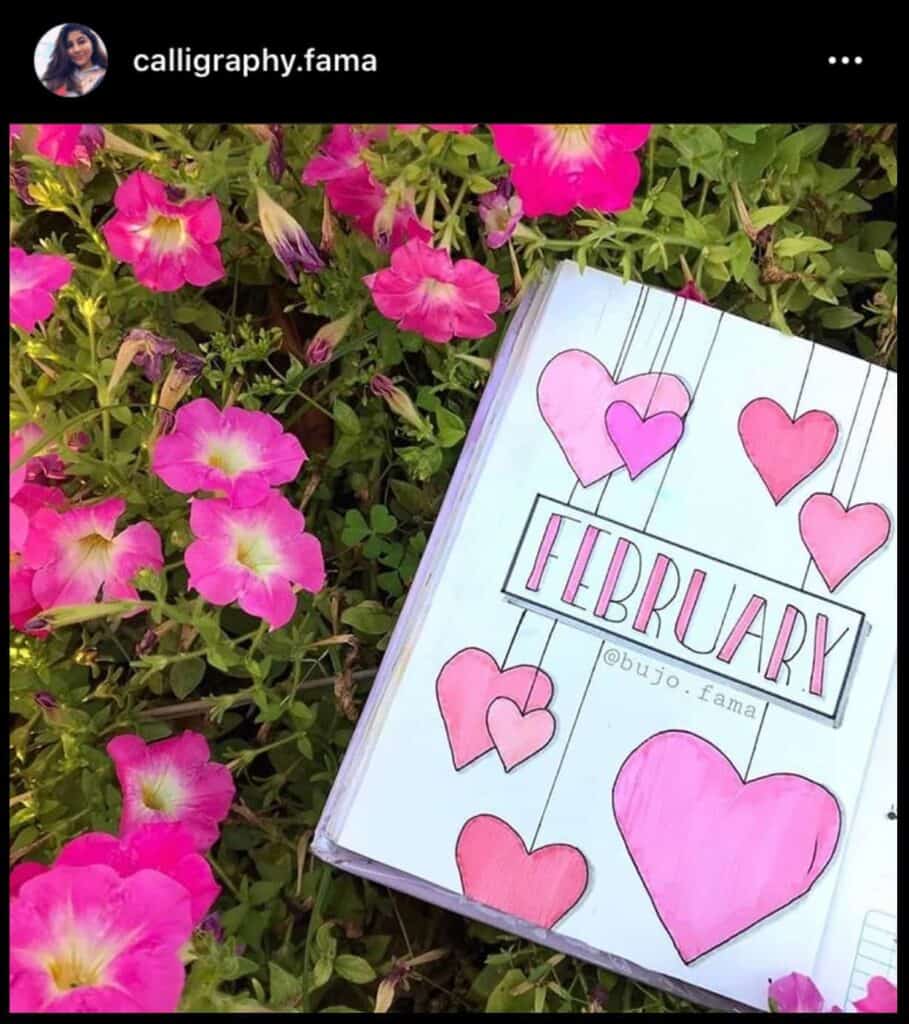 Our Source
2. Sweet Monthly Spreads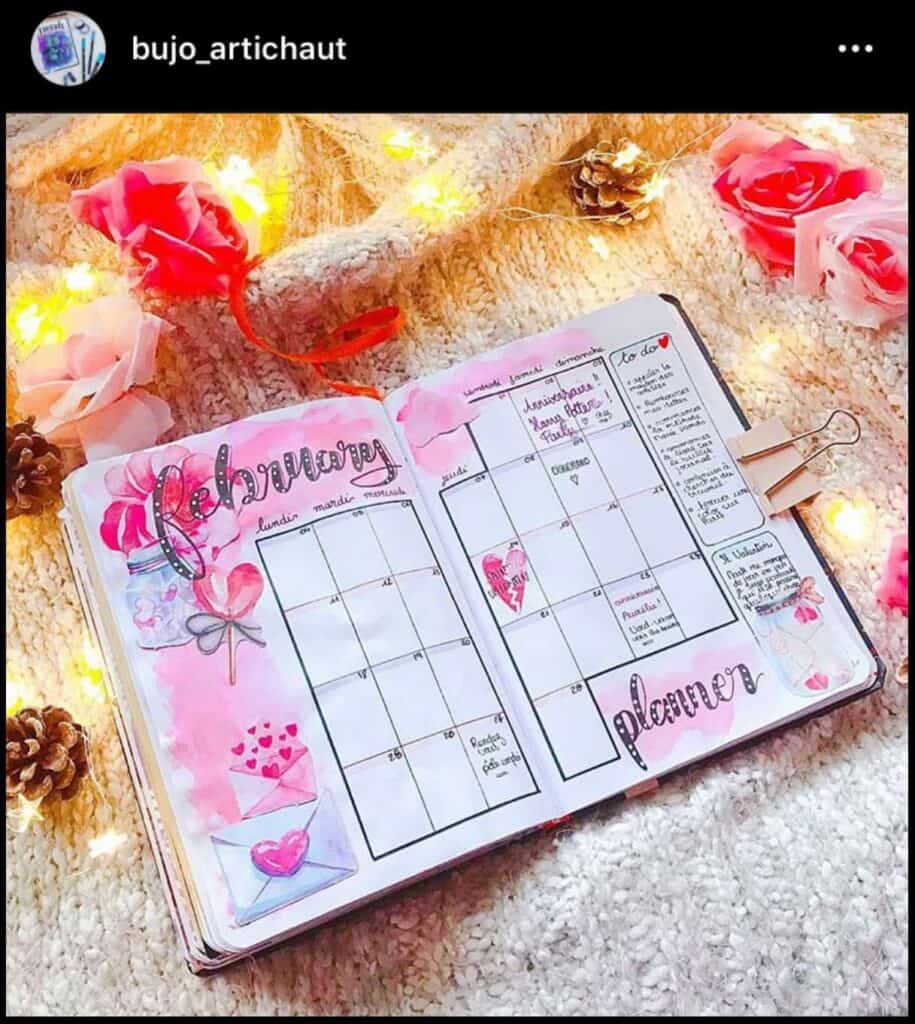 The Source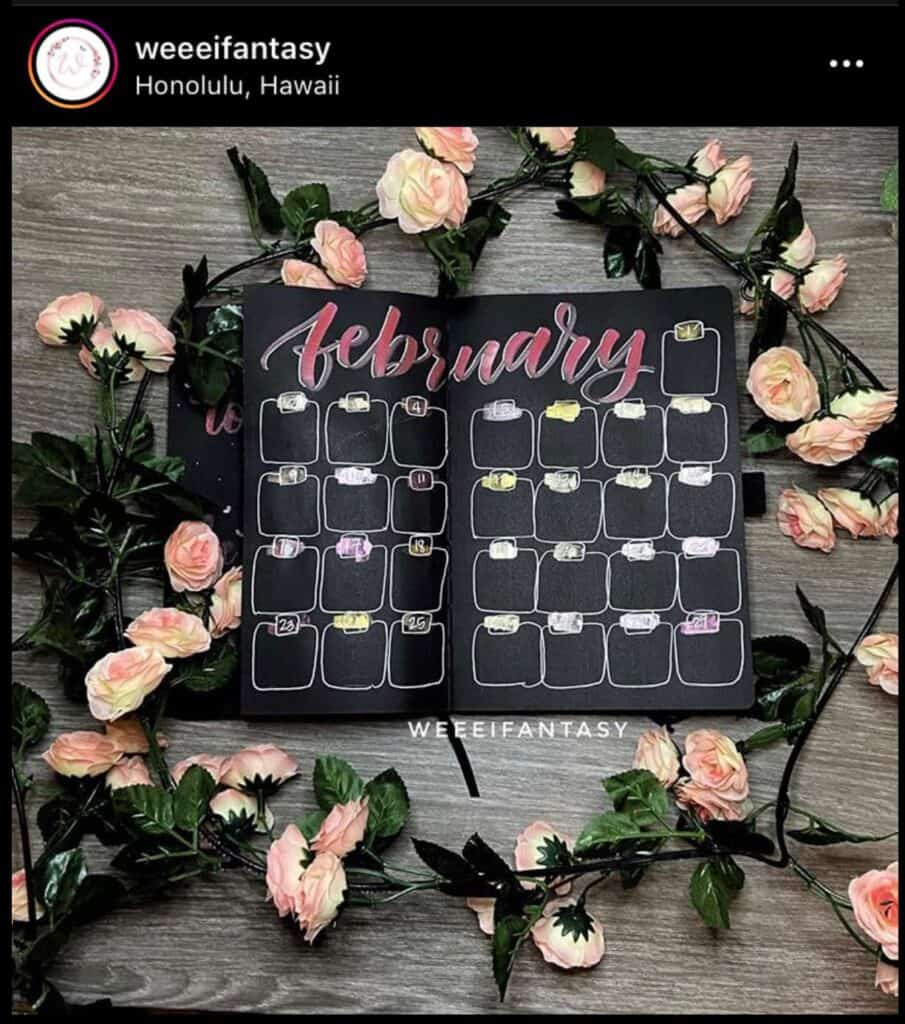 Our Source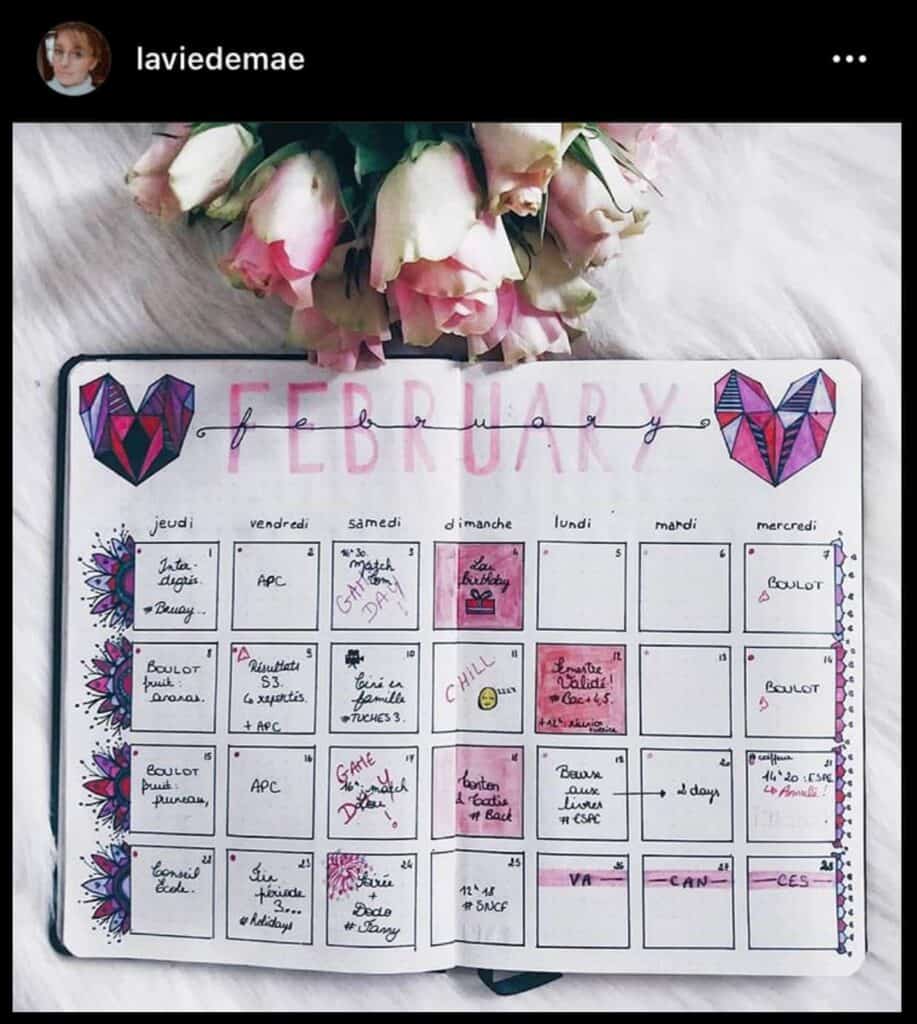 The Source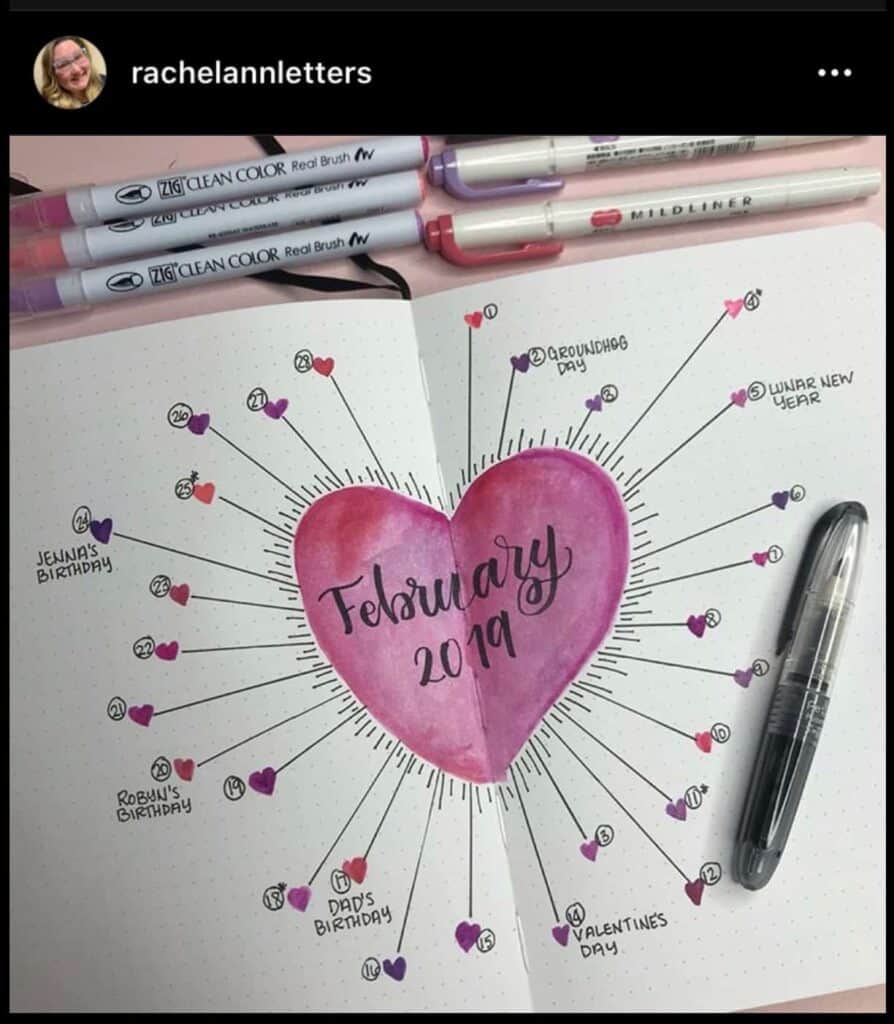 Our Source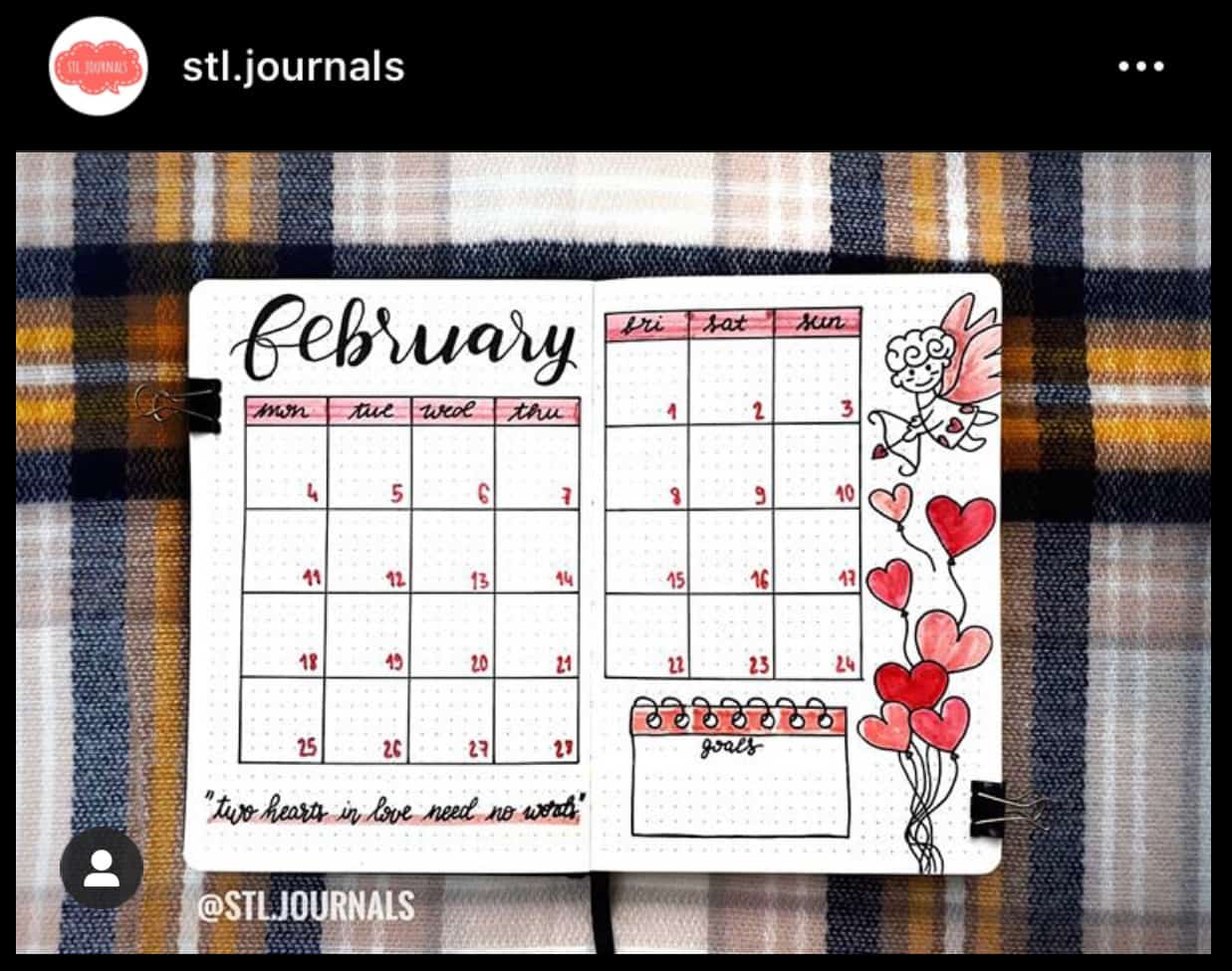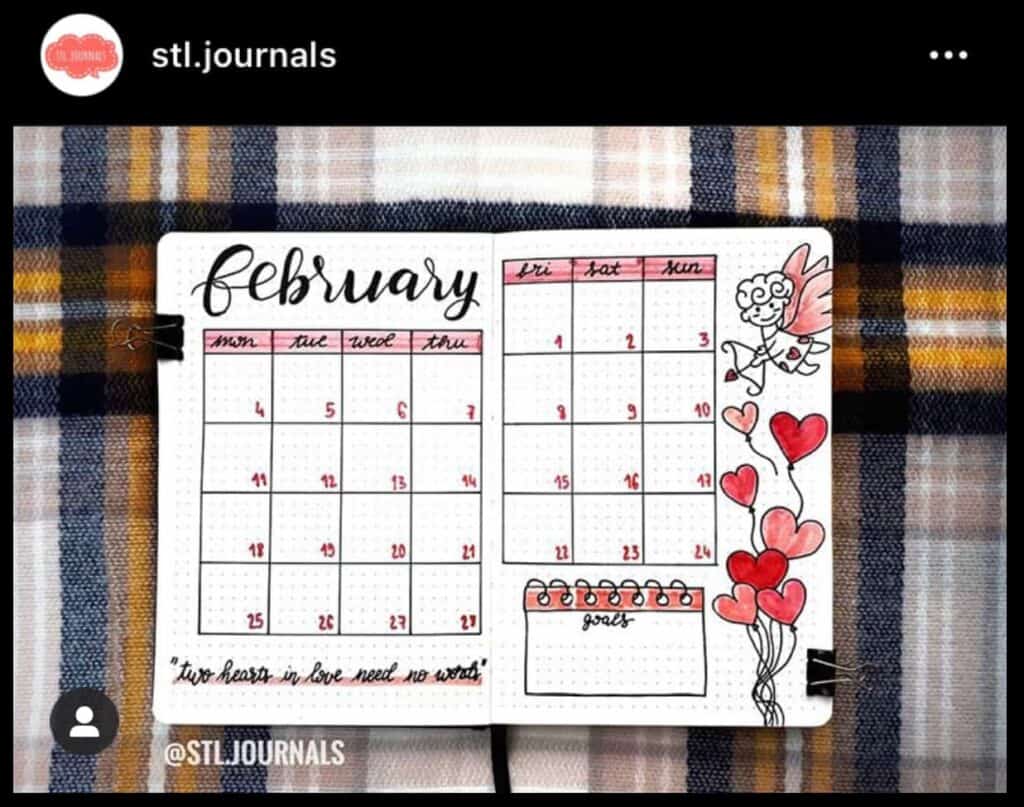 The Source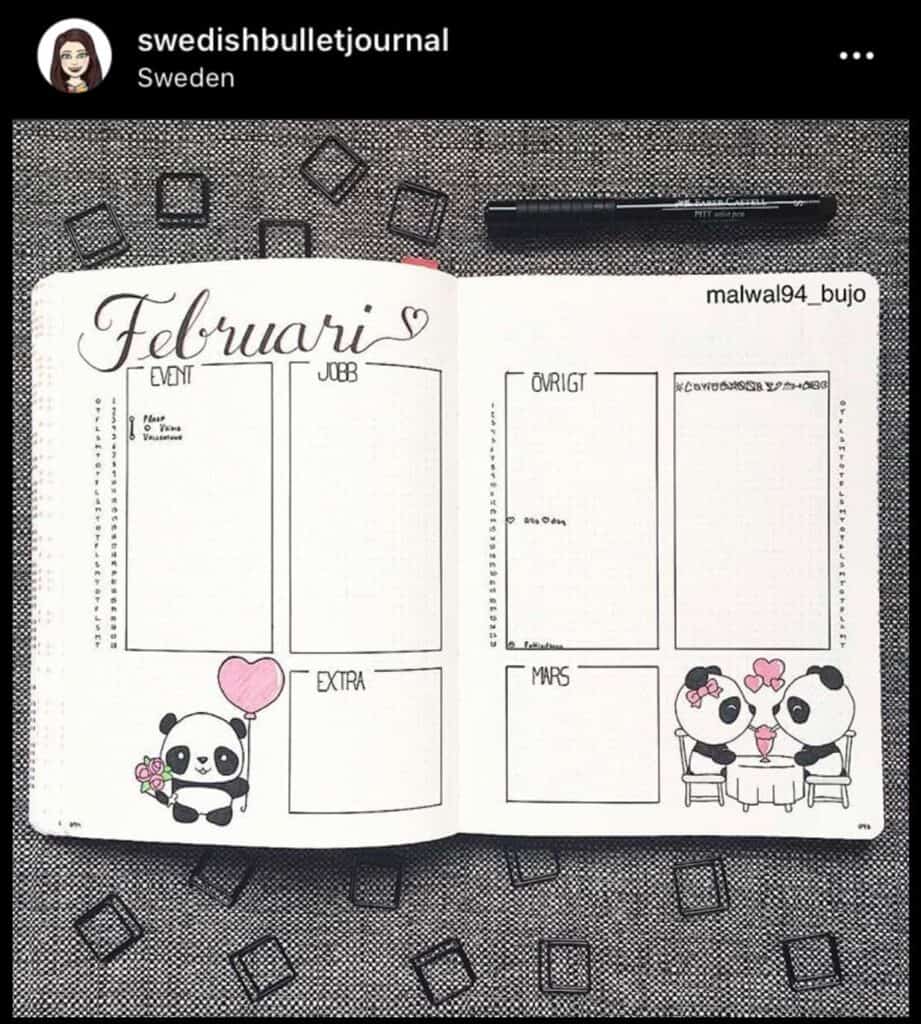 Our Source
3. Lovely Trackers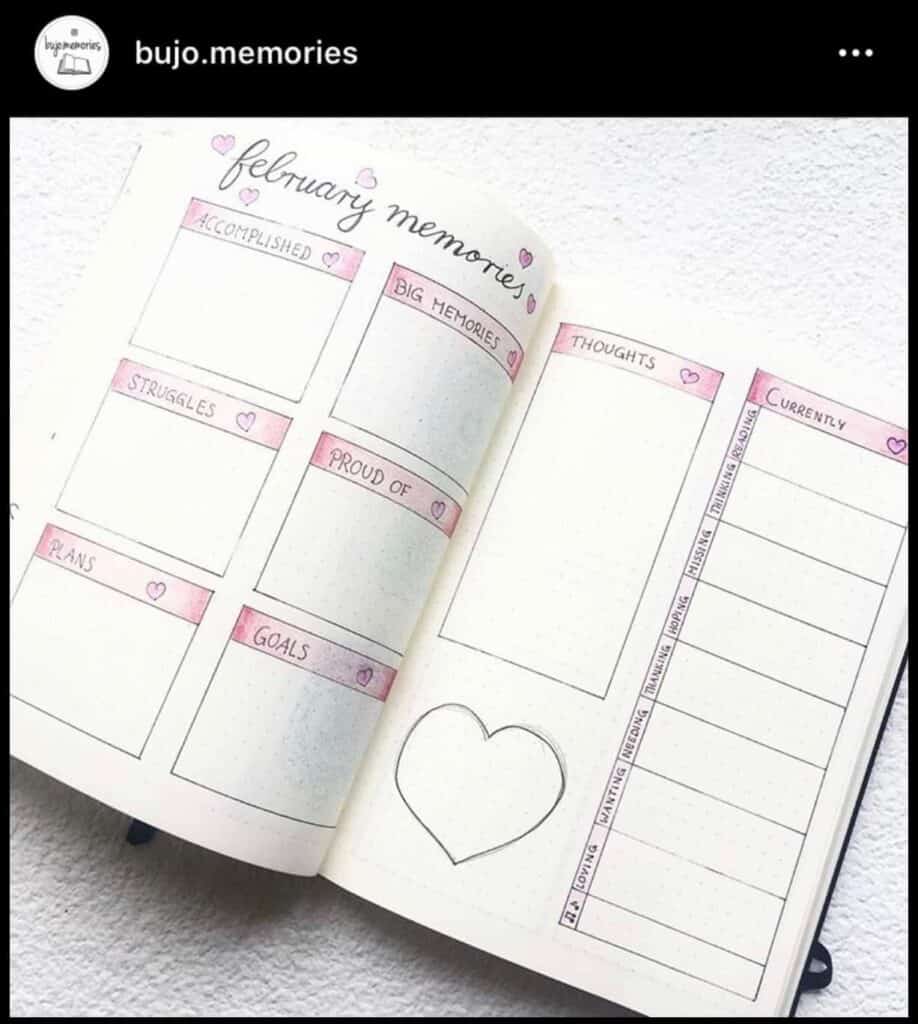 The Source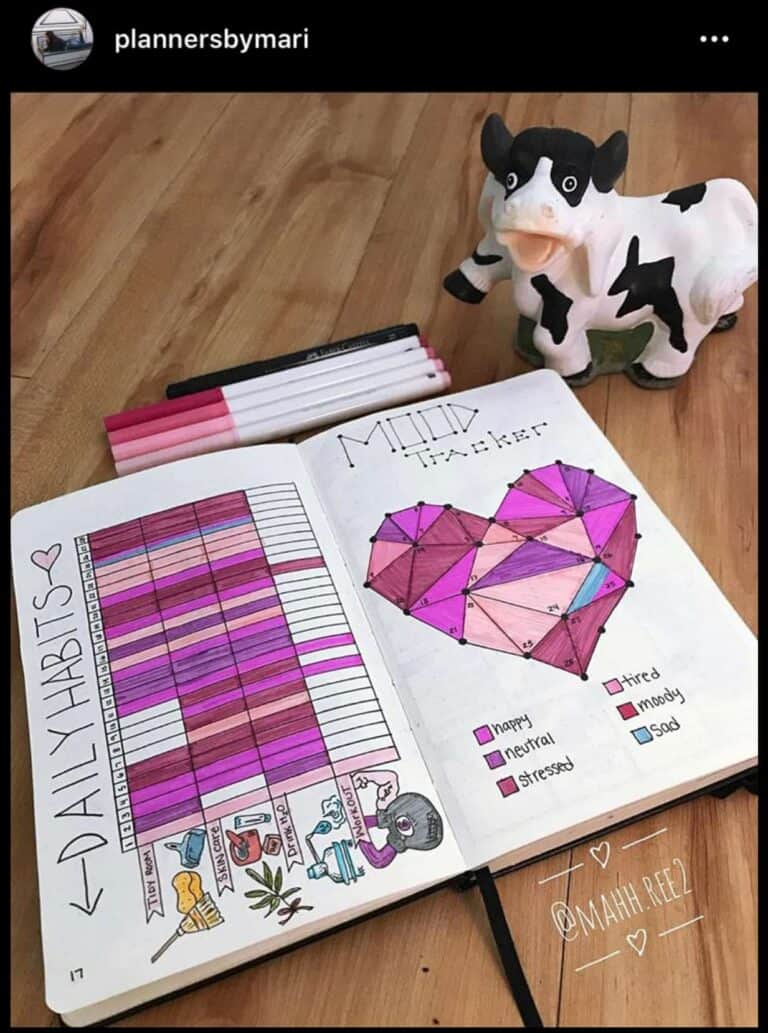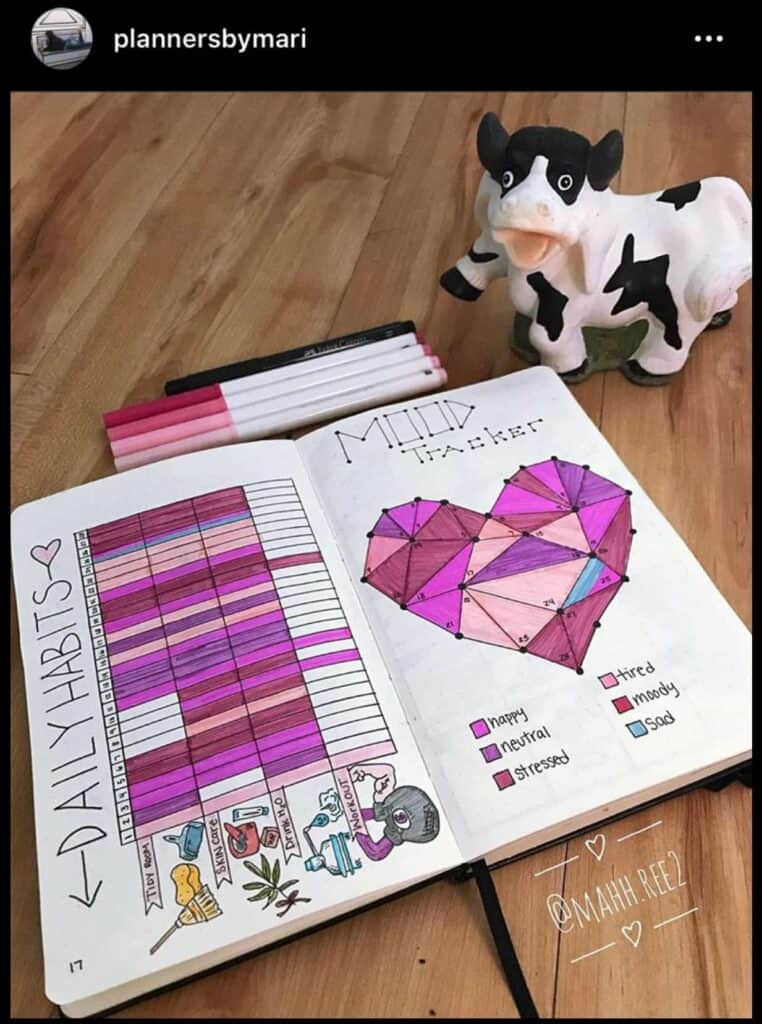 Our Source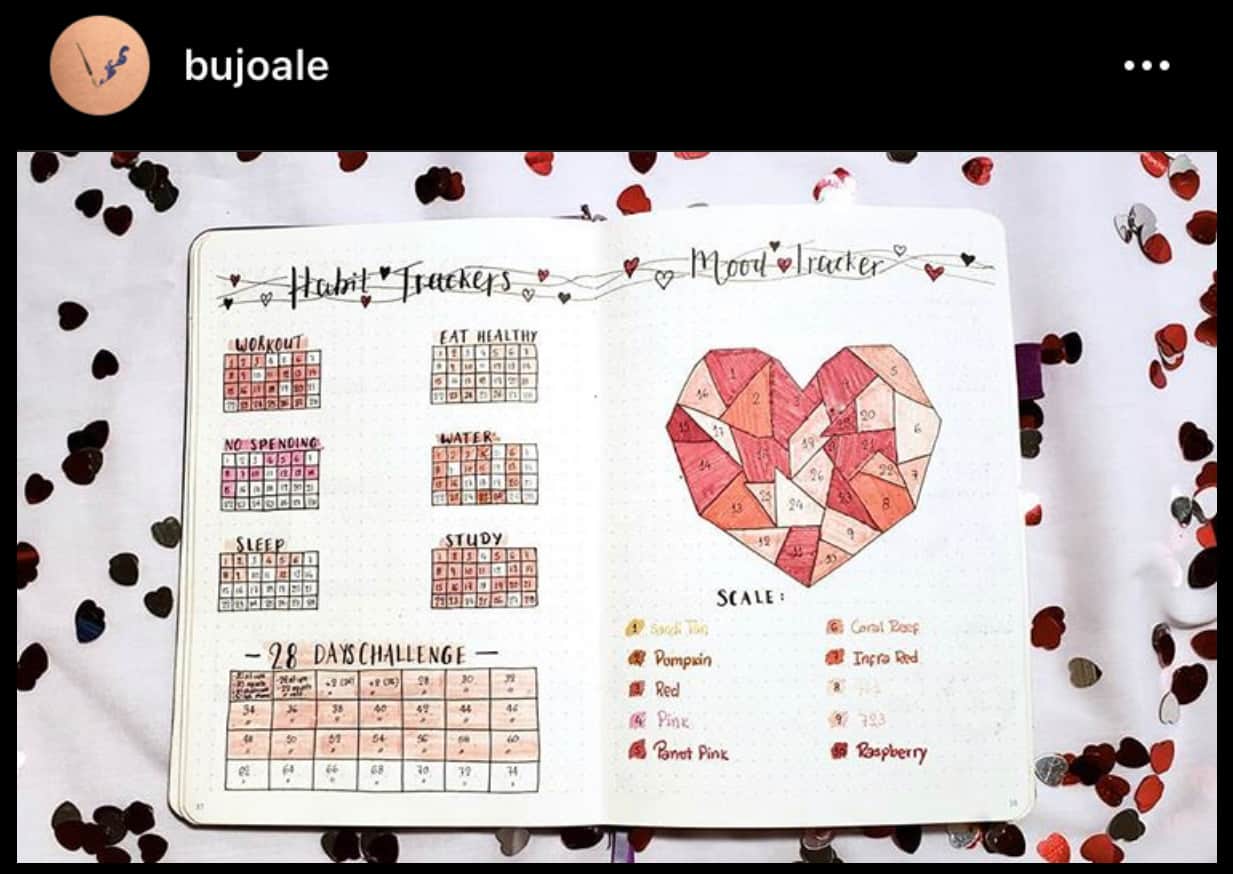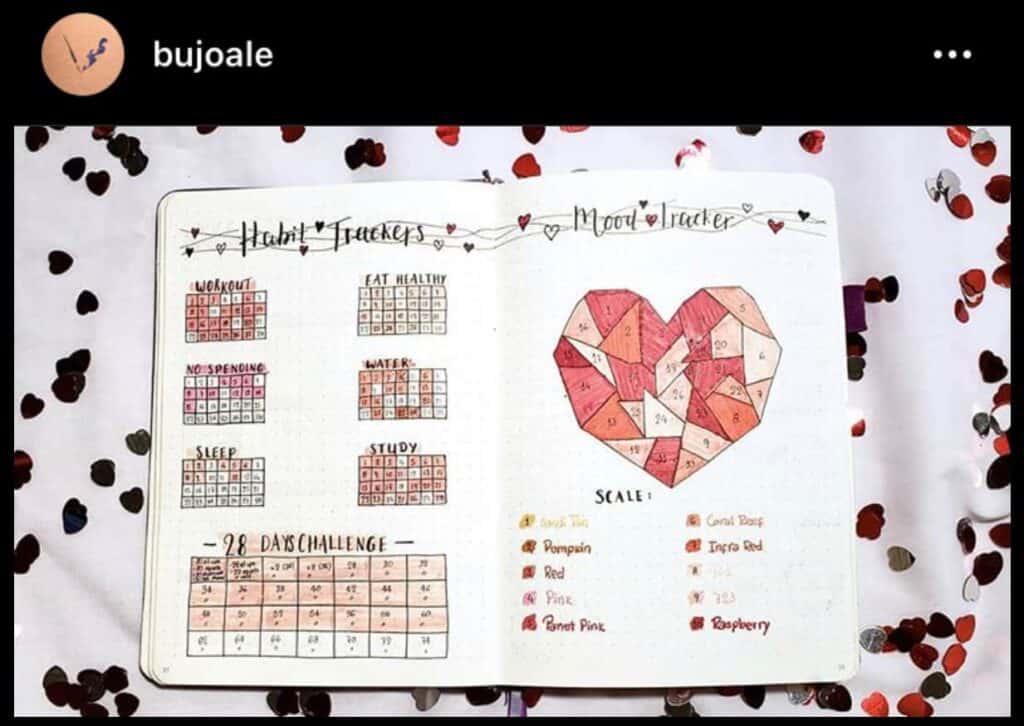 The Source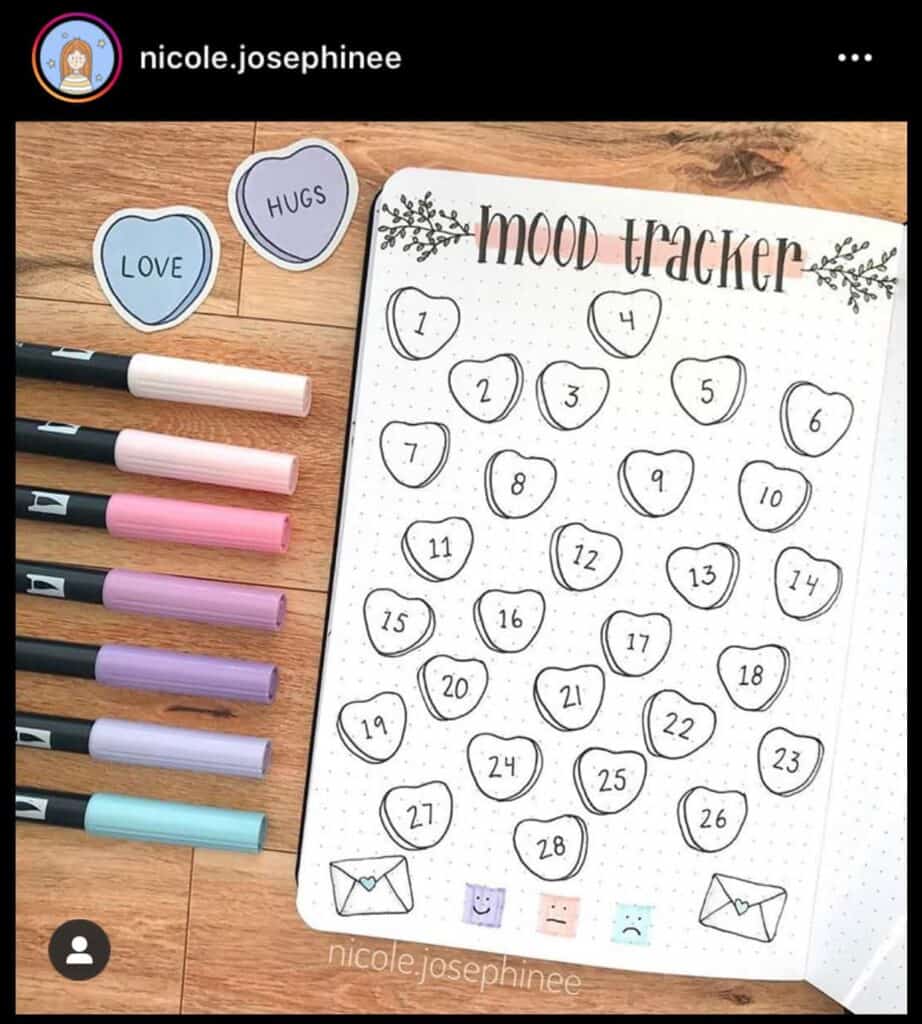 Our Source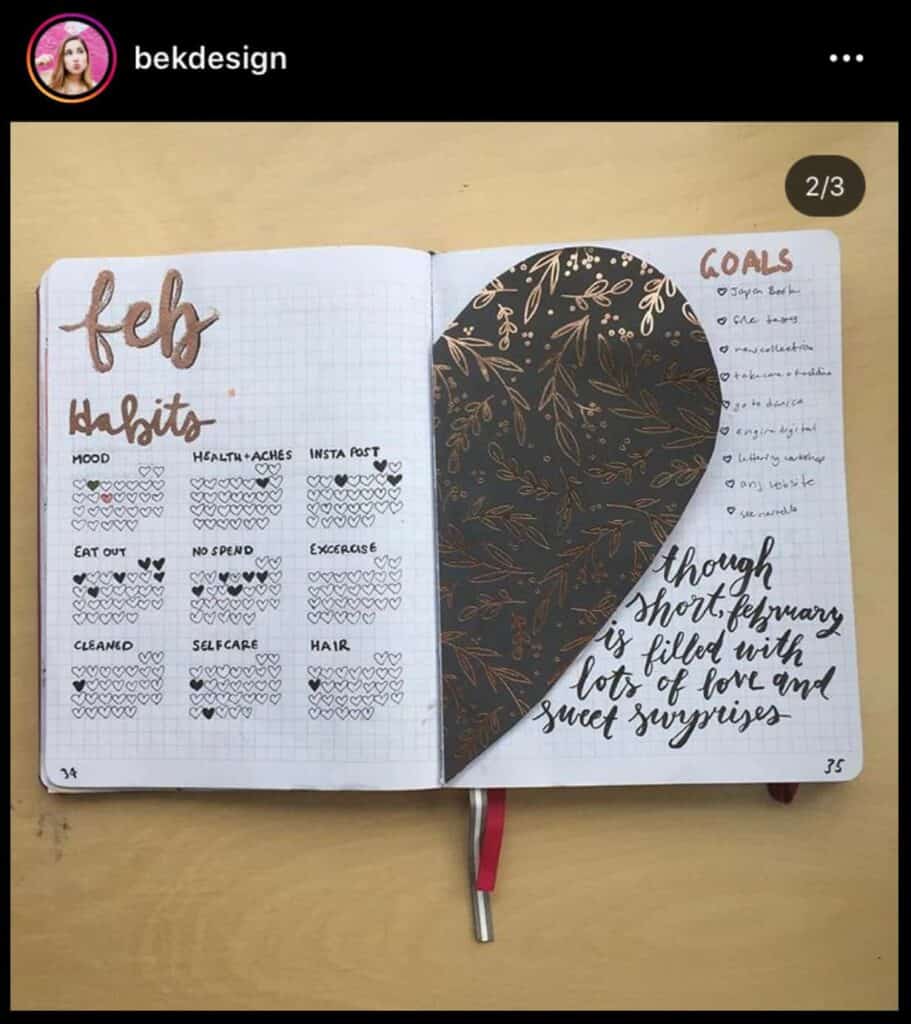 The Source
4. Weekly Spreads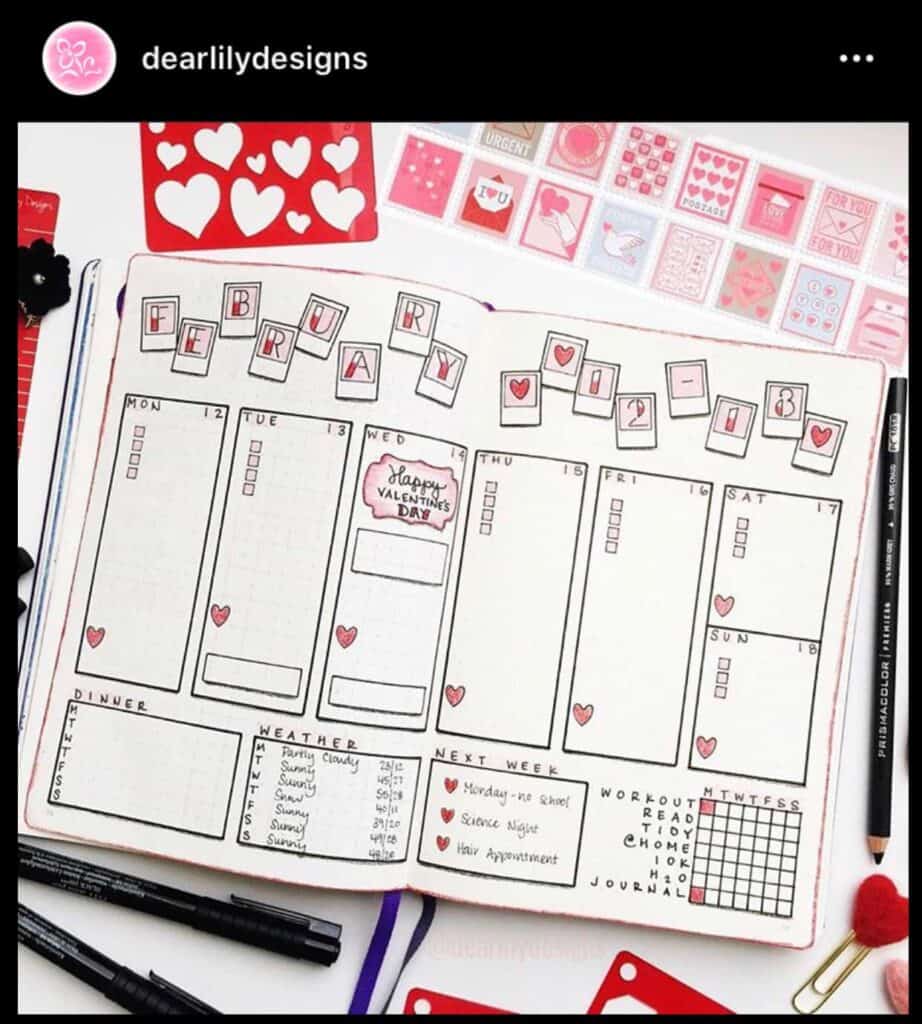 Our Source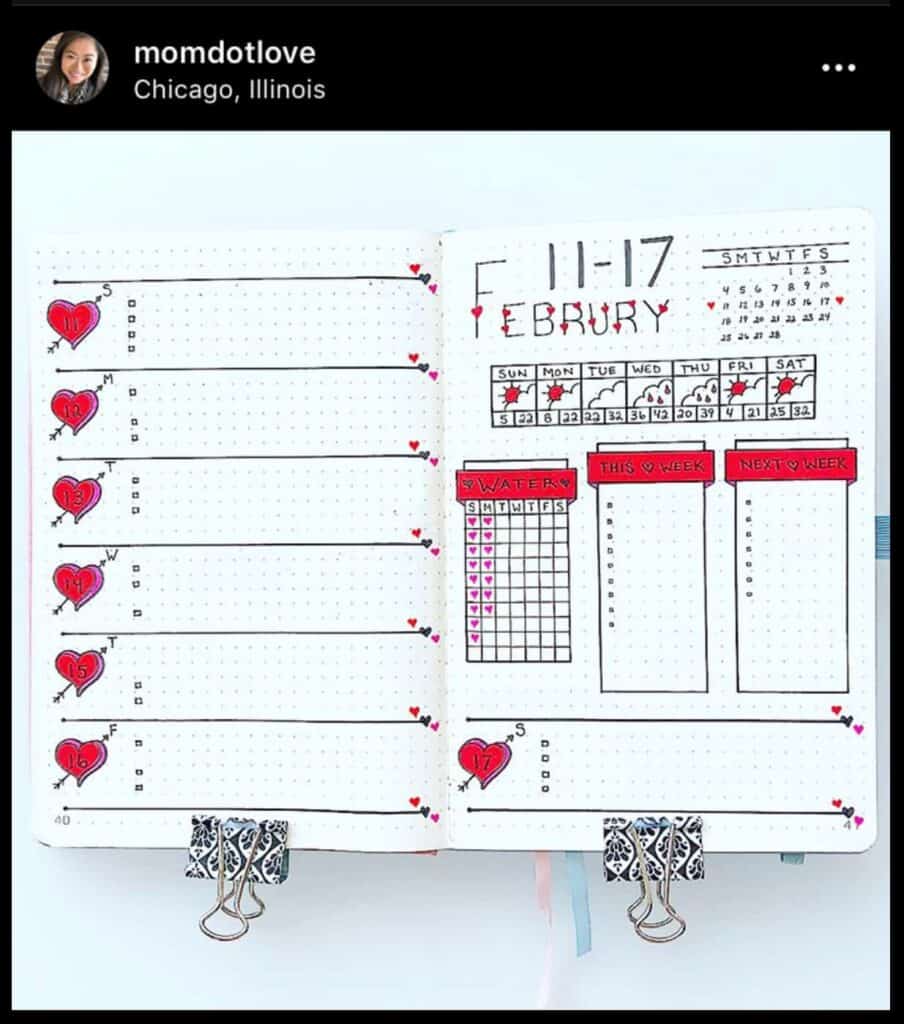 The Source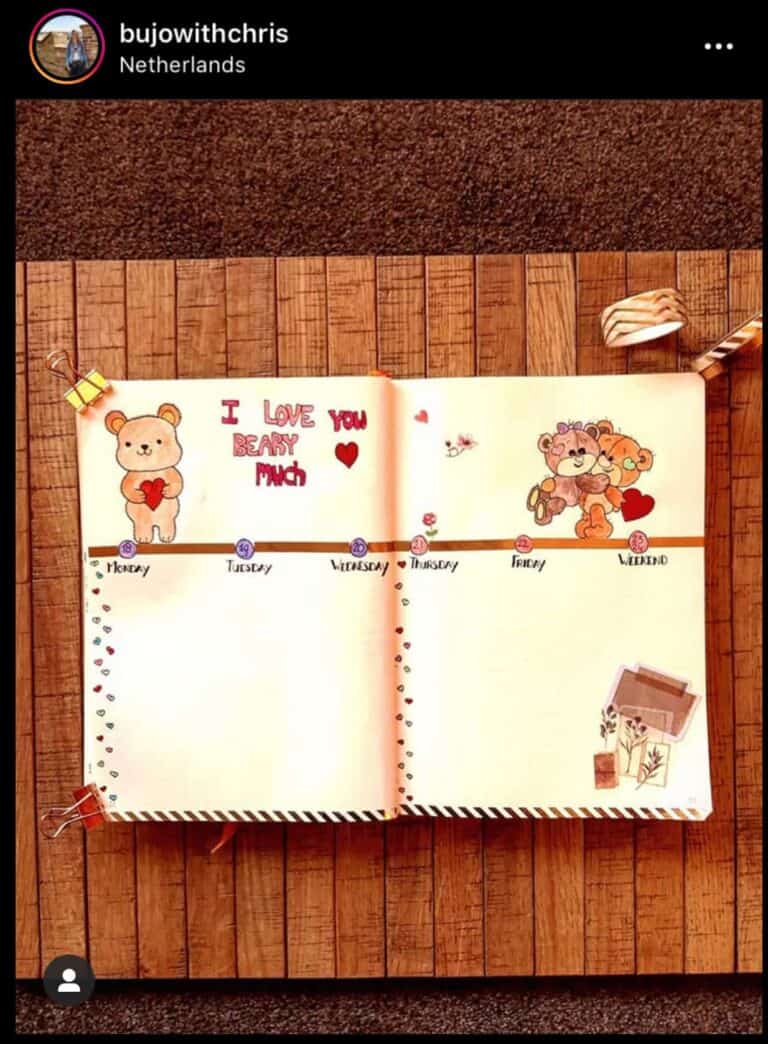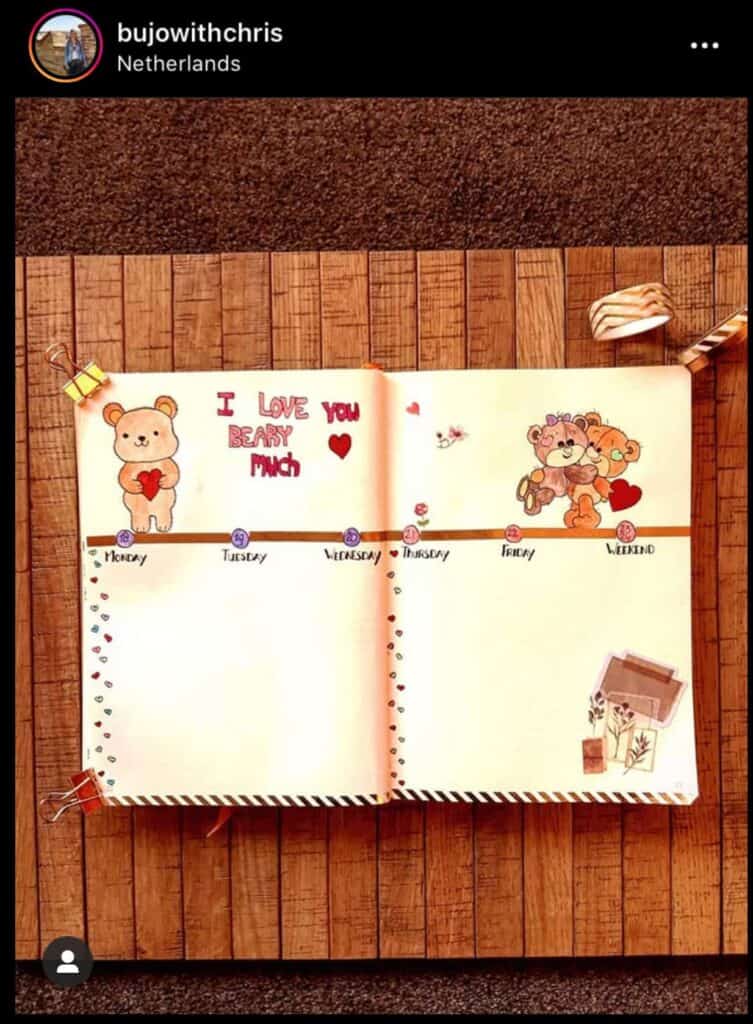 Our Source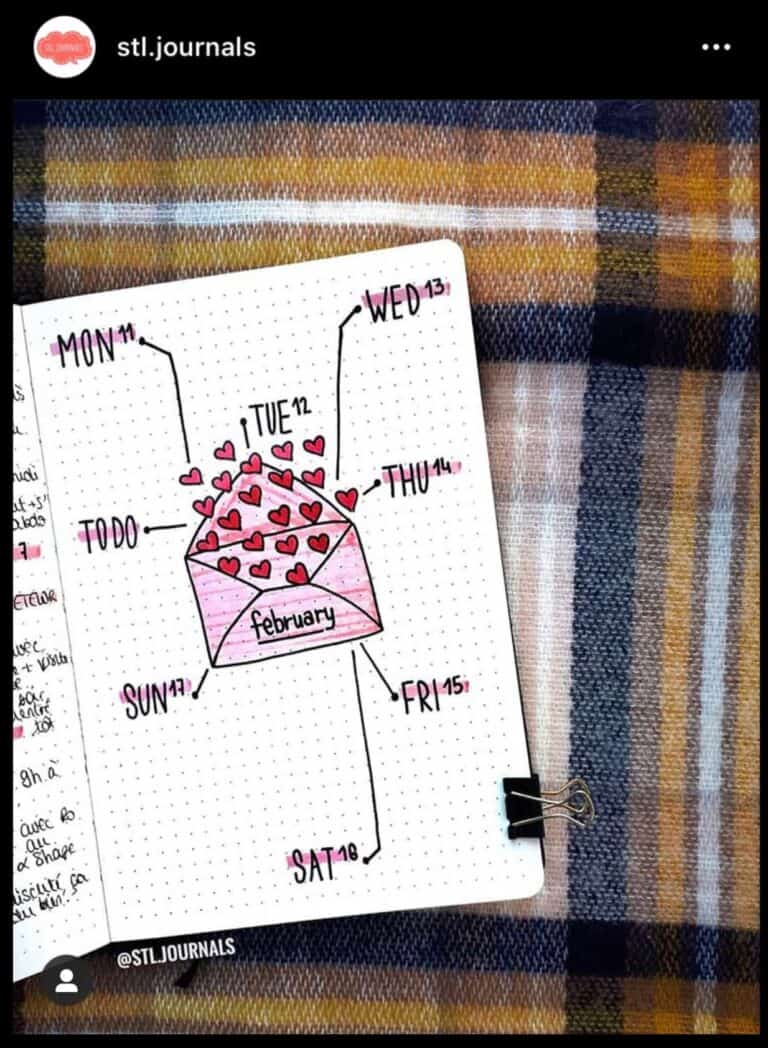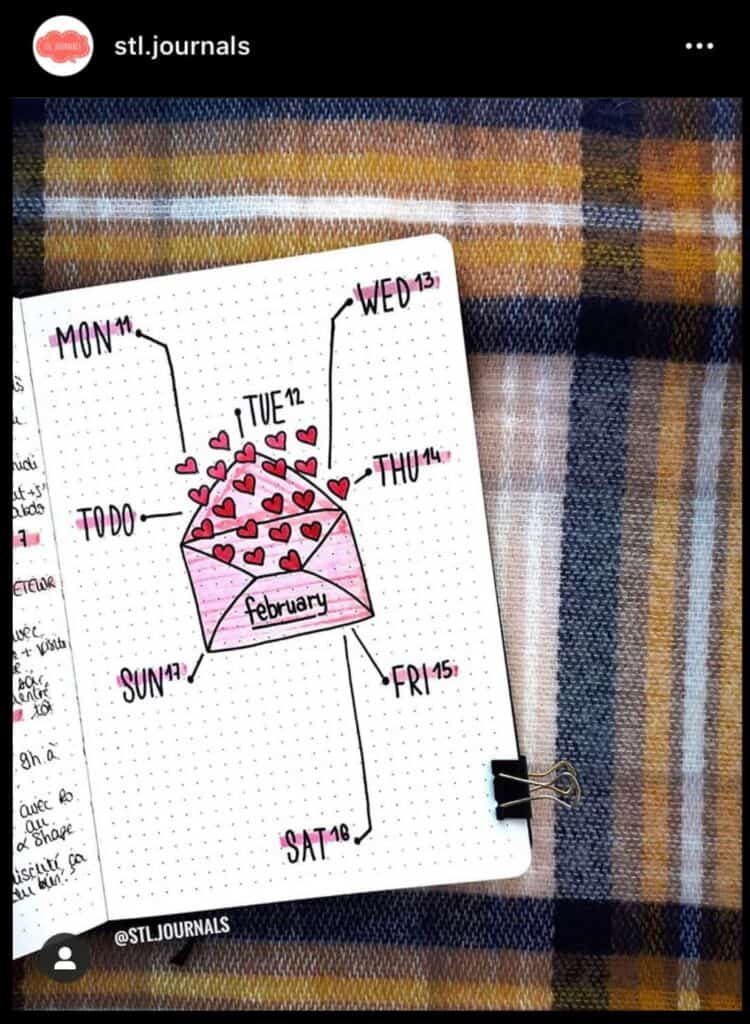 The Source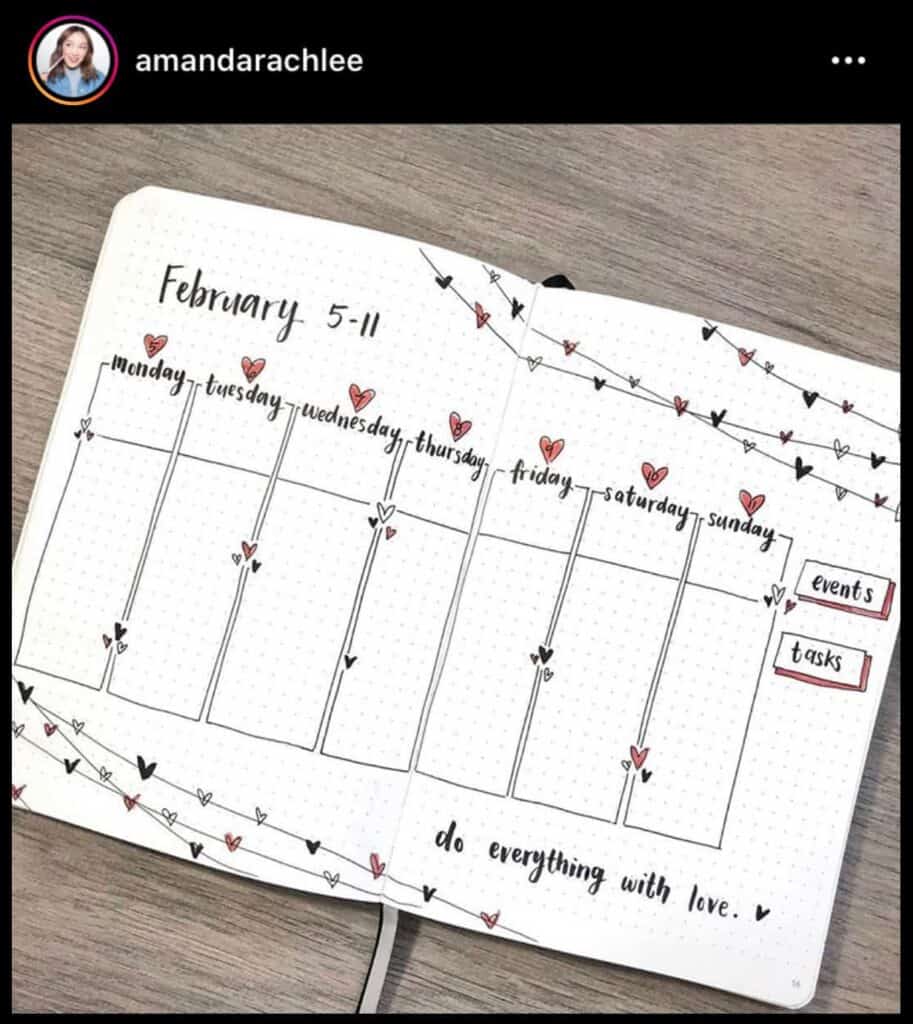 Our Source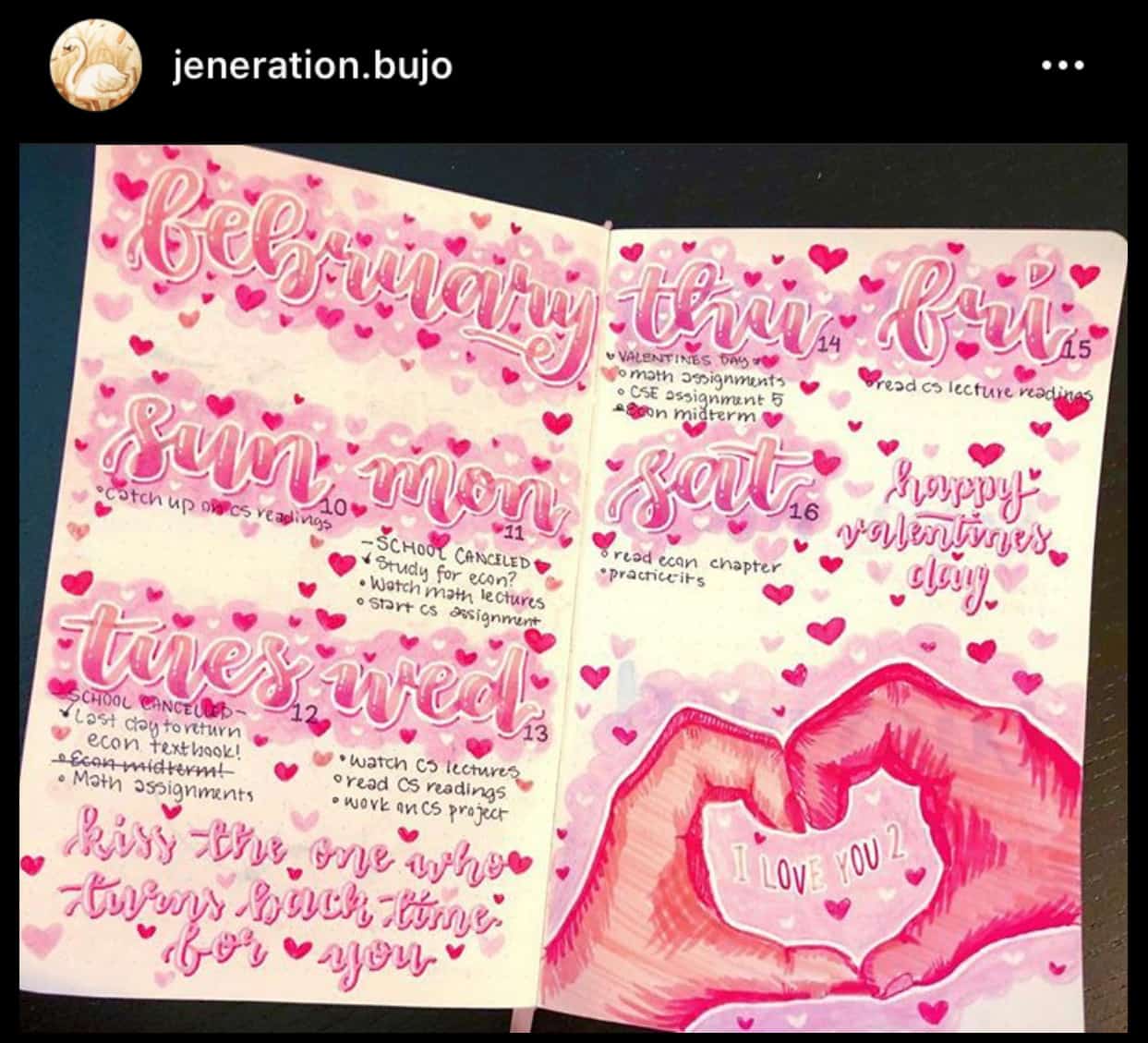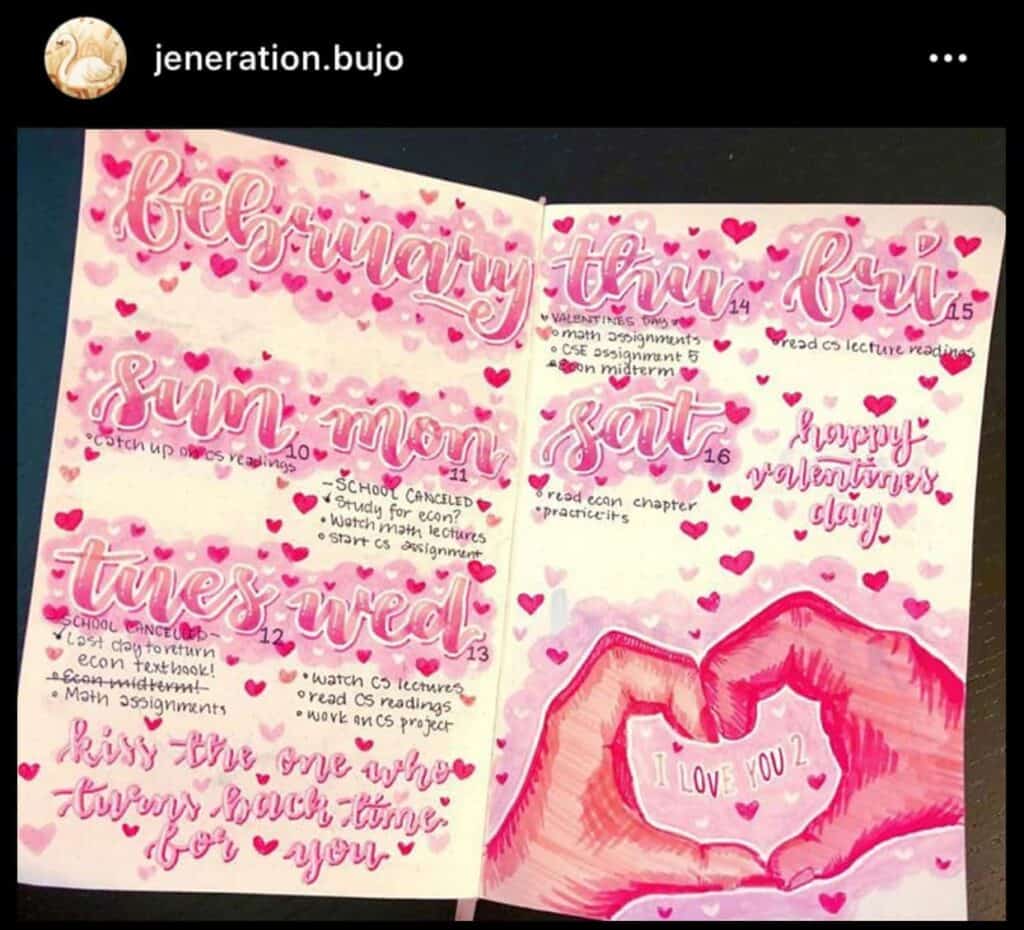 The Source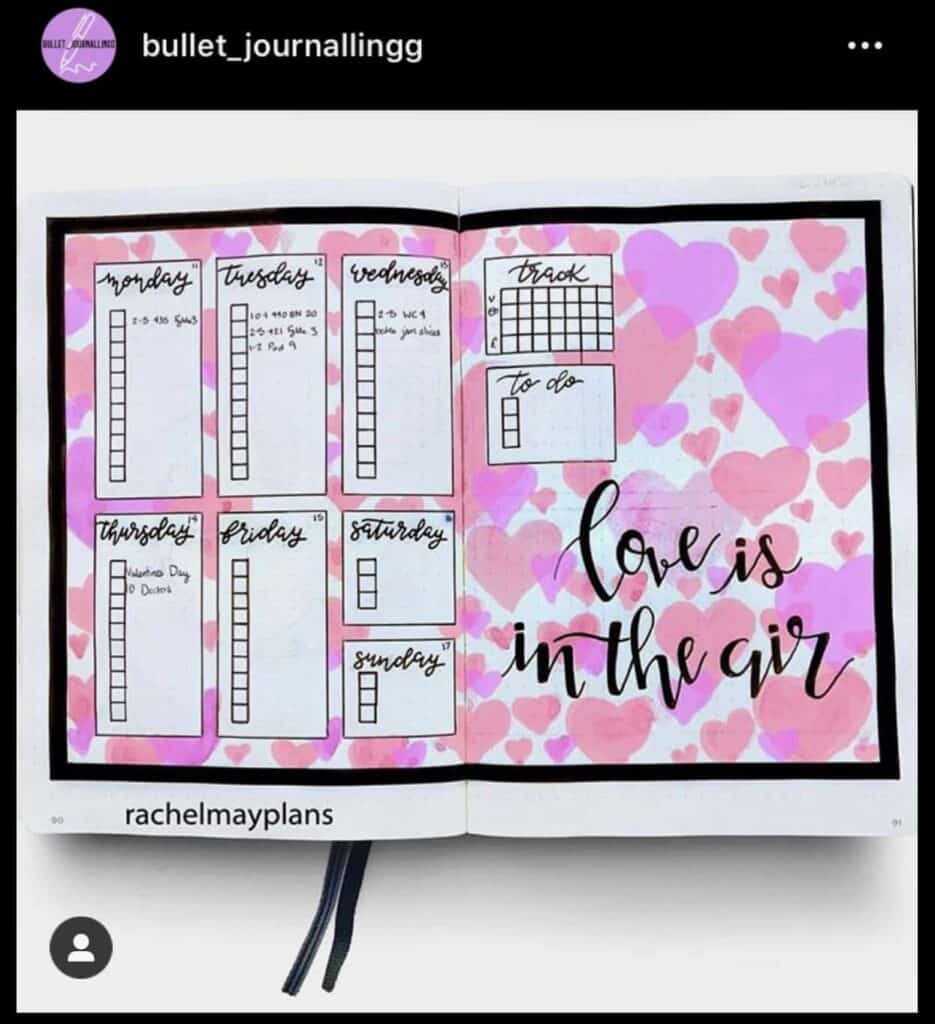 Our Source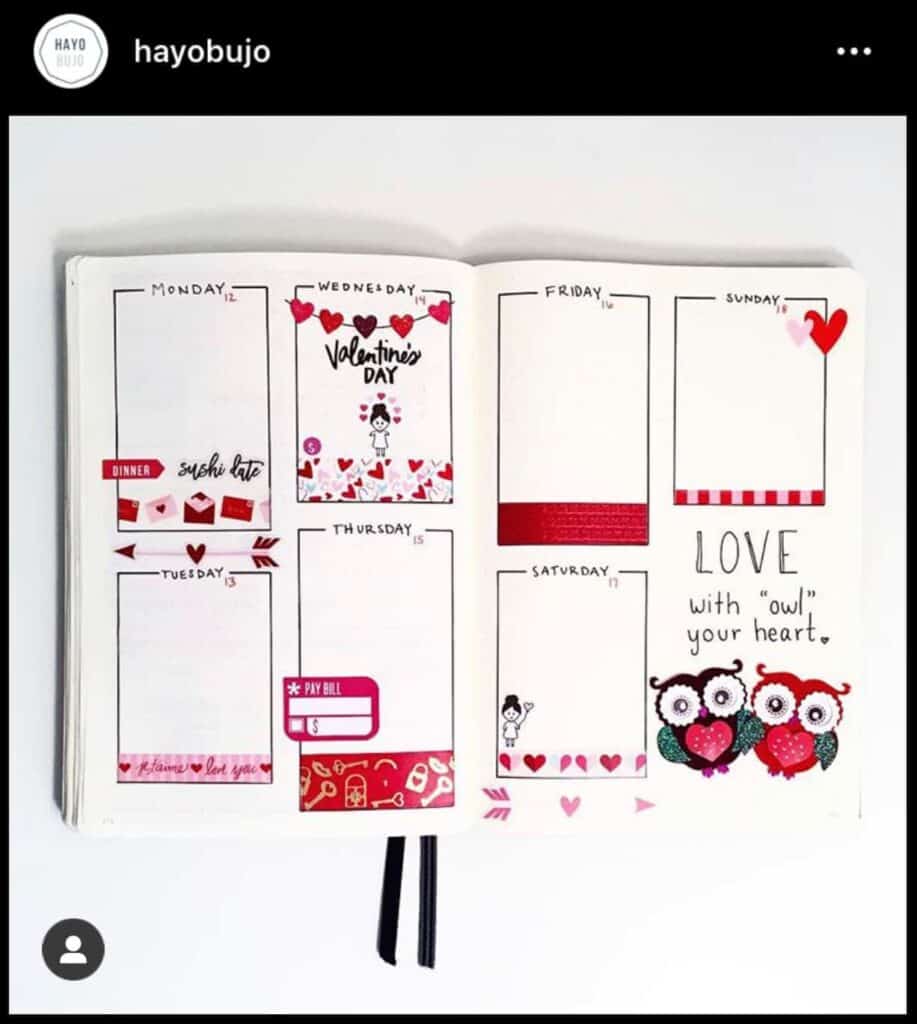 The Source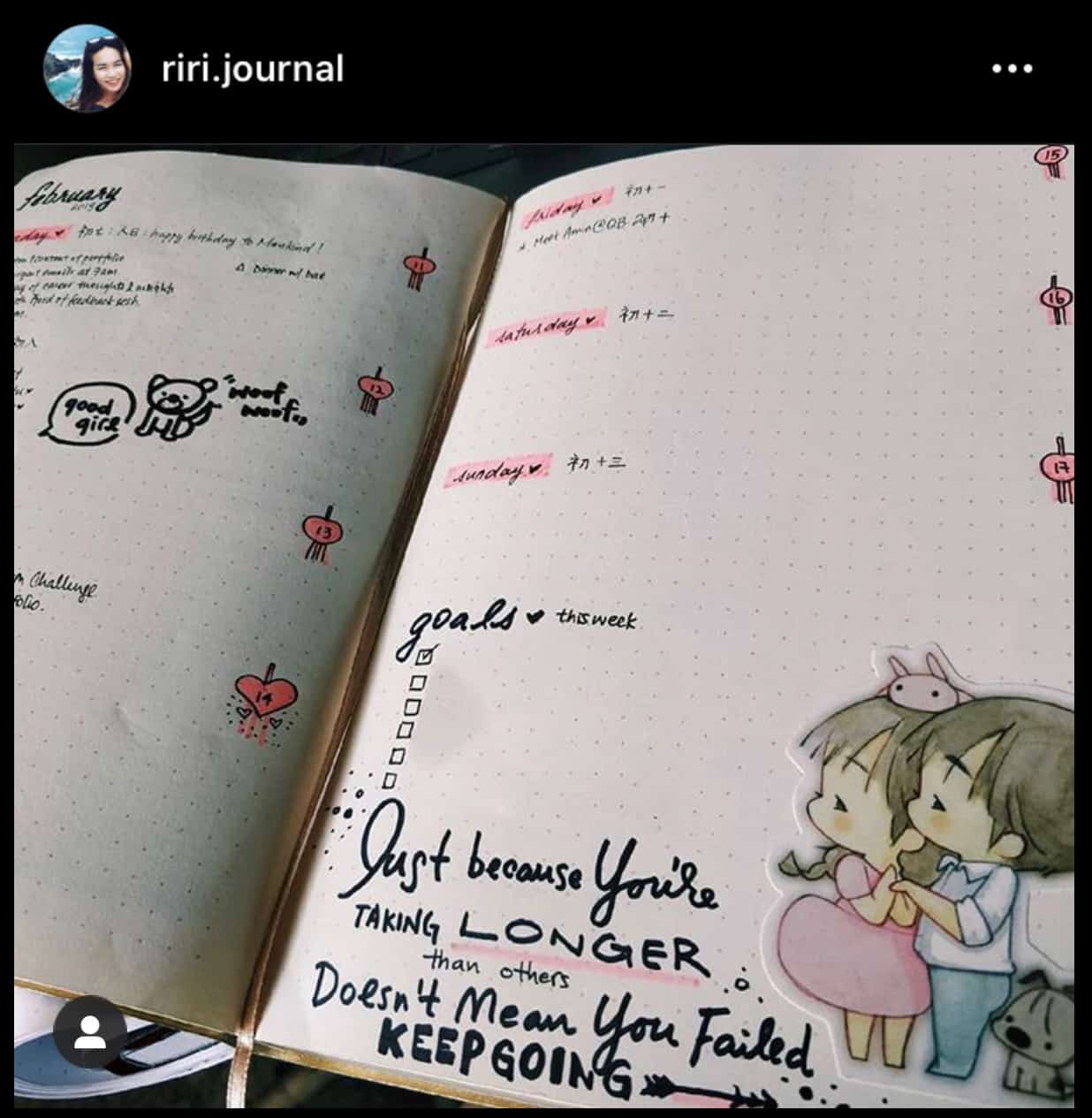 Our Source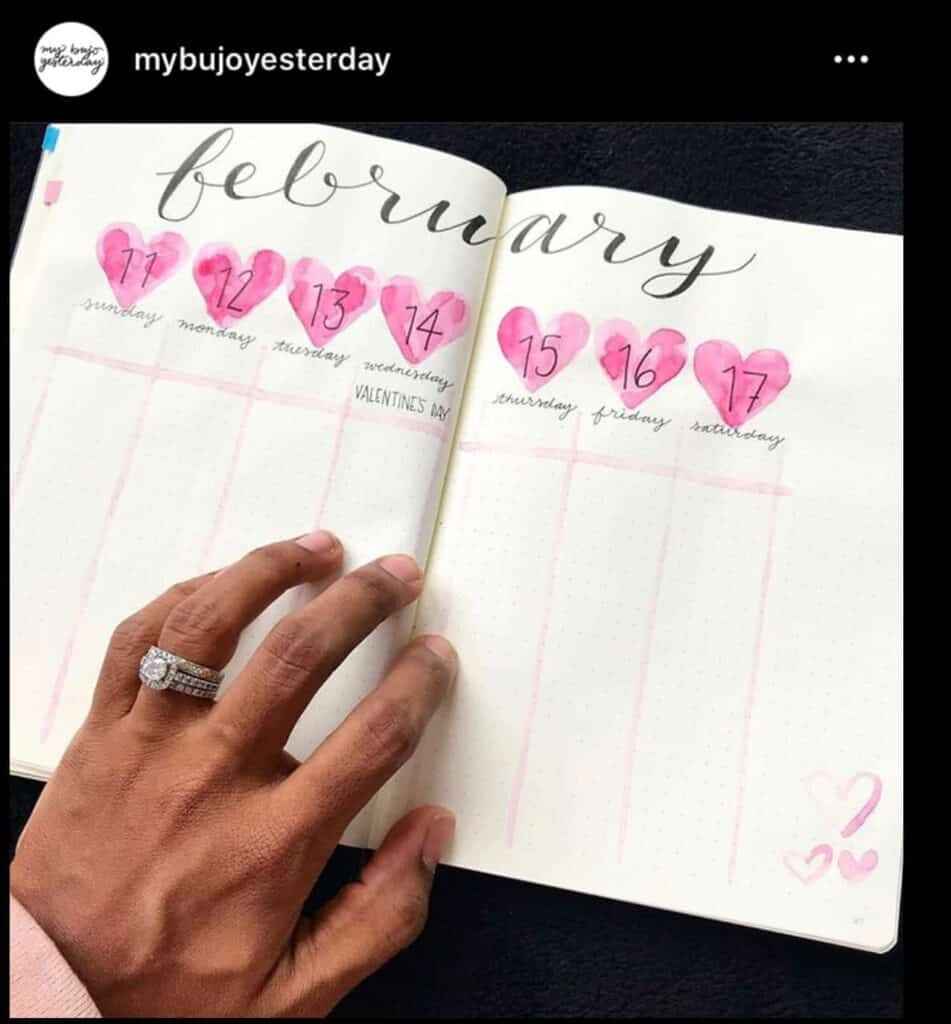 The Source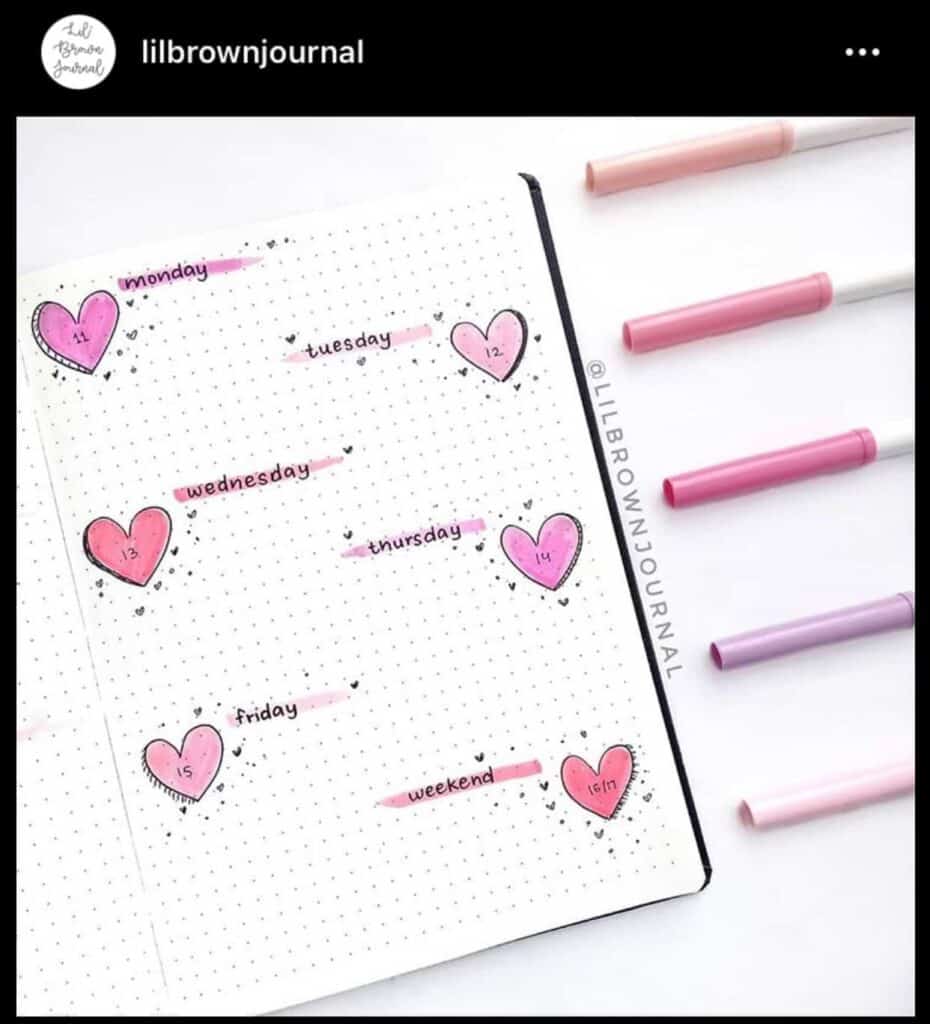 Our Source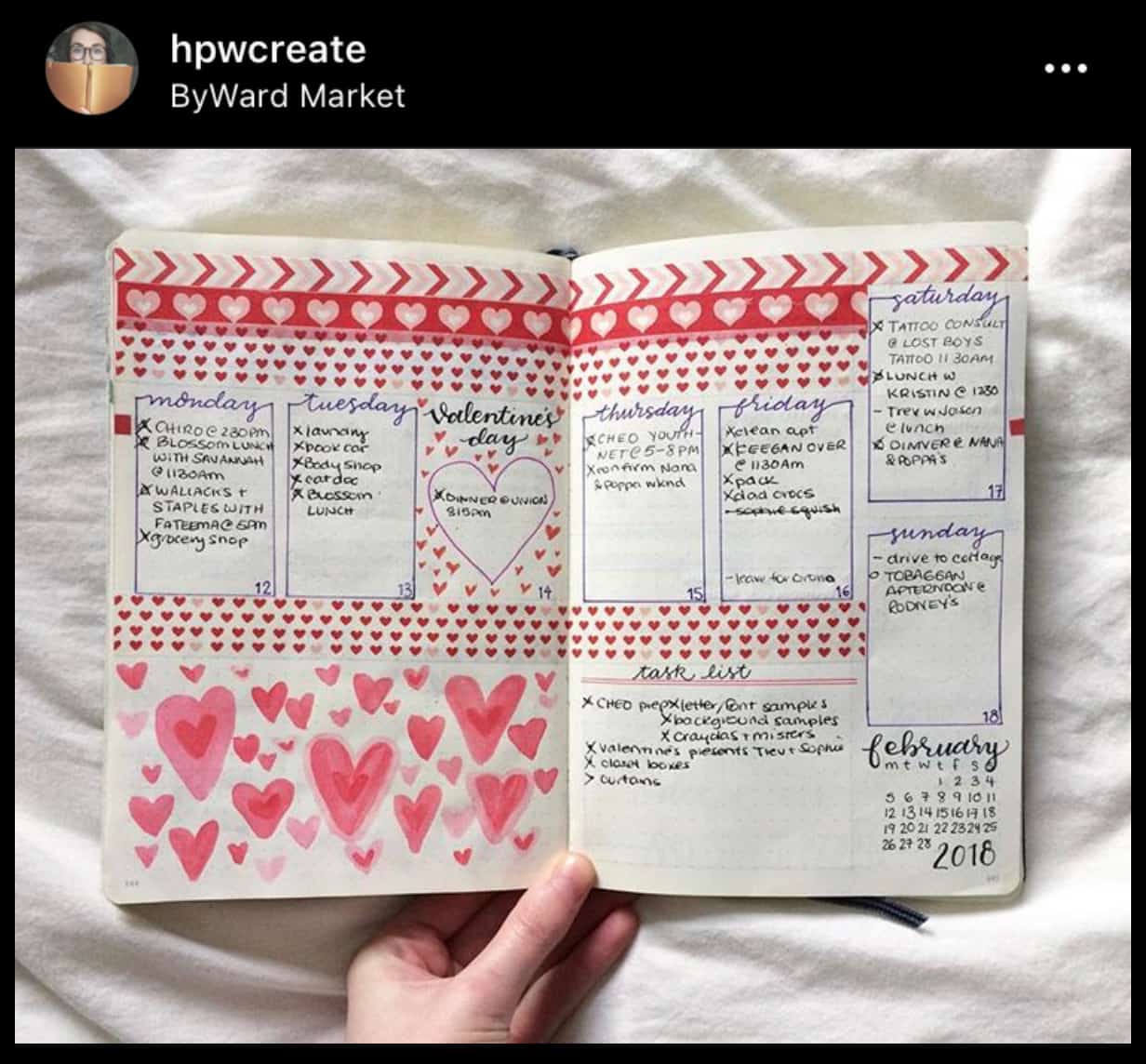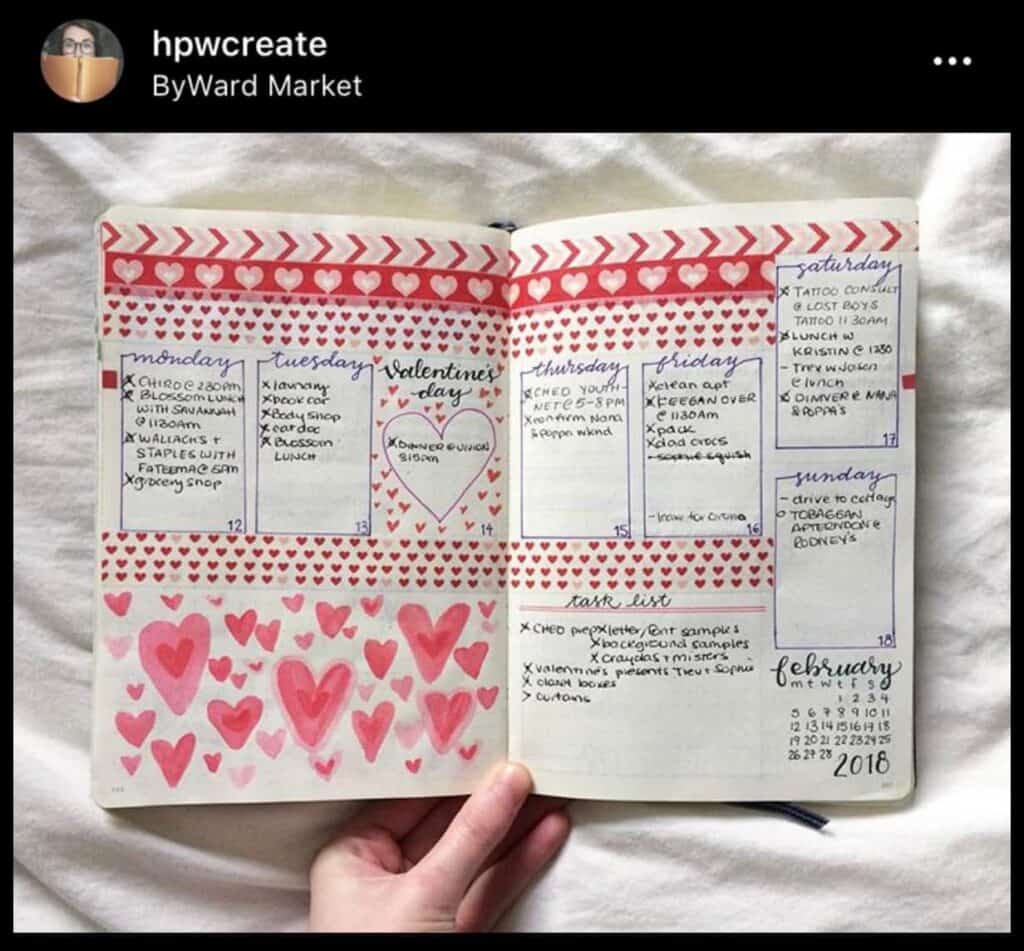 The Source
5. Doodles
Our Source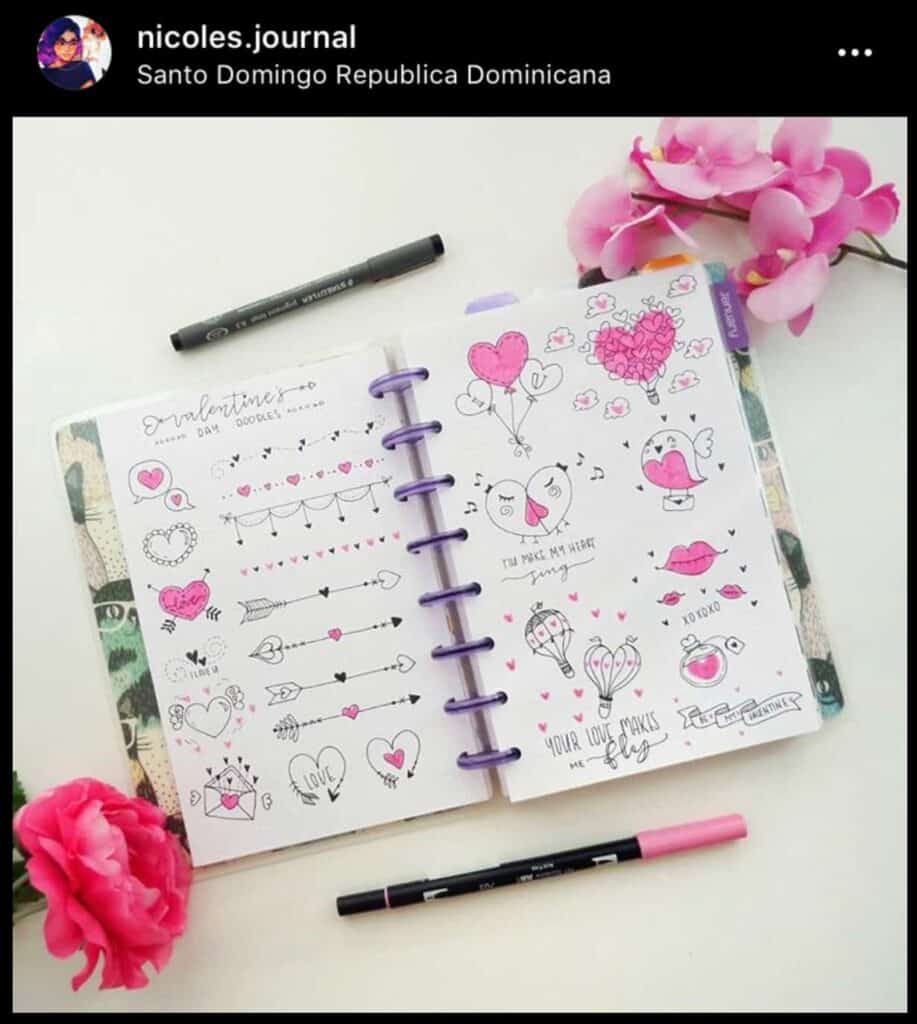 The Source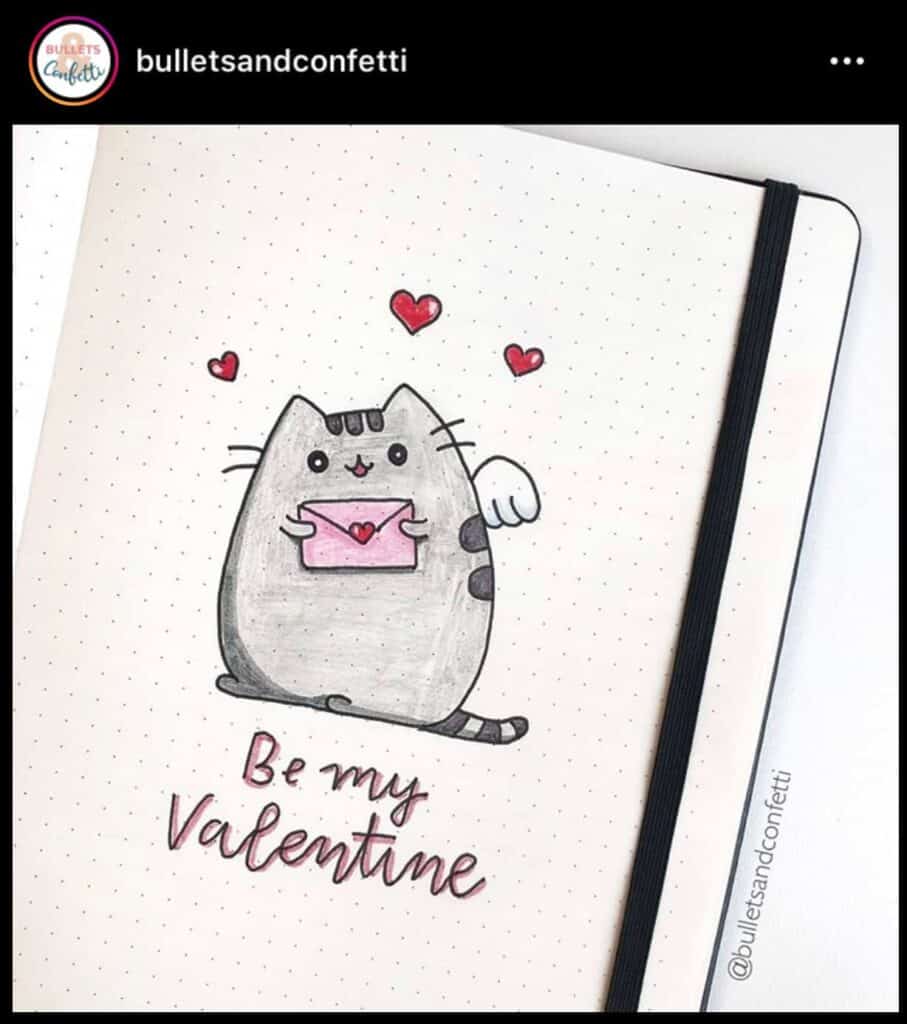 Our Source