We may earn money or products from the companies mentioned in this post.
For many business owners today, having a strong online presence is crucial to standing out. Now more than ever, everyone from solo entrepreneurs to large businesses is diving into the digital world to grow their brand, engage with audiences, and most importantly, create lasting and scalable revenue streams.
Whether you're just starting out or searching for ways to improve your current online business, these strategies are tailored to transform your digital presence into a genuine moneymaker.
Turn your online presence into a thriving revenue stream! Need some guidance? Join the Make Money Online Membership today and watch your sales soar.
1. Affiliate Marketing
Affiliate marketing operates on a referral-based system, where you, as an affiliate, are compensated by an online retailer for directing traffic or sales to their website through your marketing initiatives.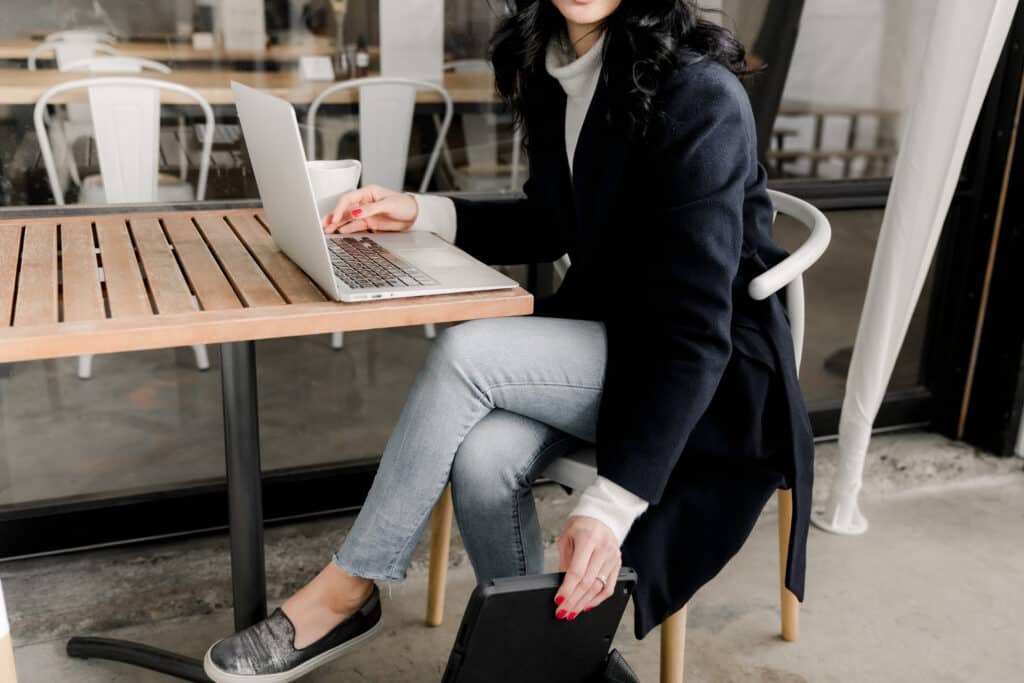 It's a professional partnership where your earnings are a direct result of promoting products or services that you do not personally own. Begin by selecting a niche that aligns with your brand and audience.
Once you've nailed down your niche, join affiliate programs such as Amazon Associates, ShareASale, or ClickBank. 
Use your content to naturally weave in product recommendations that feel authentic to your voice. The key is subtlety! Your content should still provide value first and foremost, with affiliate links acting as a complementary resource.
2. Online Consulting
Online consulting involves providing professional advice in your field of expertise over the internet. It's a way to monetize your knowledge and experience.
Establish yourself as a thought leader in your niche by blogging, speaking at webinars, or hosting live Q&As on social media platforms like Facebook or Instagram. 
Utilize scheduling tools such as Calendly to allow clients to book consultations with you. Trust and expertise are your currencies here!
3. Content Marketing
Content marketing is all about crafting and sharing valuable, pertinent content on a regular basis to draw in and keep a well-defined audience engaged.
The ultimate goal? The end game here is to encourage your audience to take actions that are good for your business's profits.
Begin by understanding your audience and creating content that addresses their pain points. This might be through informative blog posts, videos, podcasts, or infographics.
SEO tools like Ahrefs or SEMrush can help optimize content to ensure visibility. The goal is to provide so much value that your audience views you as an indispensable resource.
4. ECommerce
E-commerce involves purchasing and selling products or services online and transferring money and data to implement these transactions. This online exchange not only simplifies shopping for consumers but also opens up a global market for sellers.
Shopify or WooCommerce offers user-friendly ways to set up an online store. Make sure that your website is optimized for user experience with straightforward navigation and compelling product descriptions. Then, use email marketing and social media to drive traffic to your store.
5. Sponsored Content
Sponsored content is a type of advertising media intended to look and feel like editorial content but is paid for by an advertiser.
The goal is for readers to feel like they're consuming regular articles or videos, even though the post is nudging them towards a particular brand or product.
Build an engaged following on platforms where your potential sponsors are active. Once you have a sizable audience, reach out to brands for sponsorship opportunities. Remember, the content should align with your brand's values and message to maintain authenticity.
Turn your online presence into a thriving revenue stream! Need some guidance? Join the Make Money Online Membership today and watch your sales soar.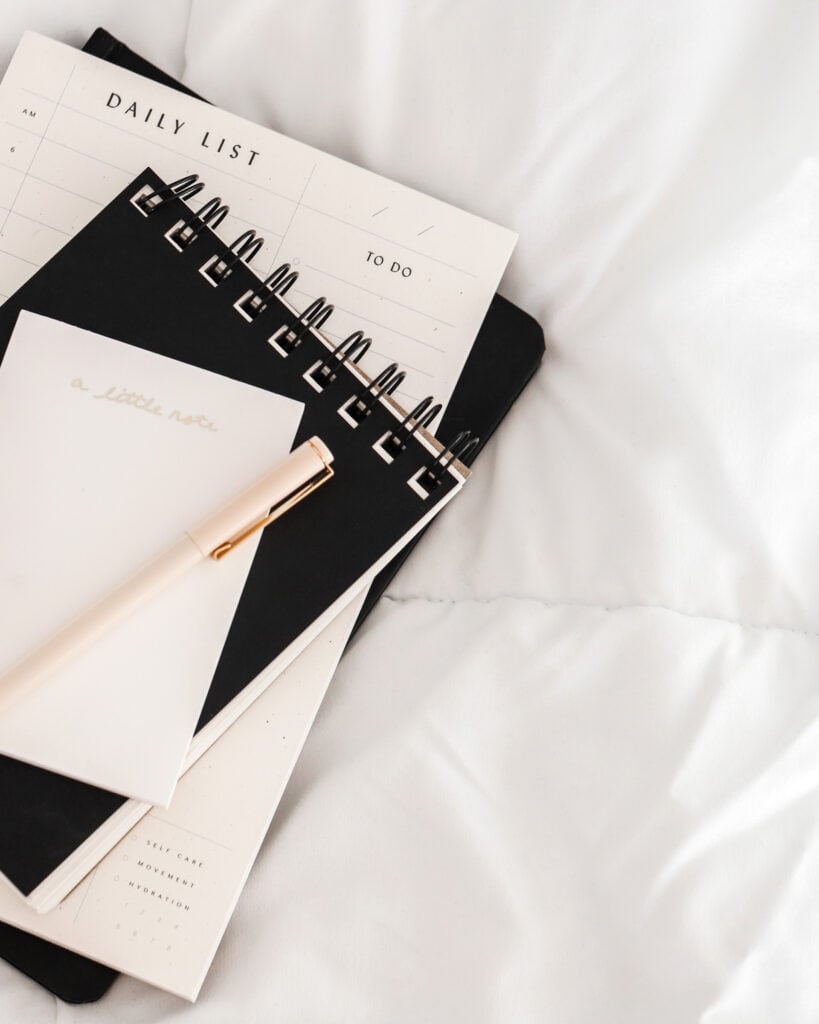 6. Digital Products
Digital products are intangible assets or media that can be sold and distributed again and again online without the need to restock inventory. These can be ebooks, courses, software, or any type of digital download.
Begin by figuring out what you're good at that other people want to learn. This might be anything from how to nail digital marketing to mastering the art of watercolor painting.
If writing is your strength, consider penning an ebook. The beauty of ebooks and online courses is in their economic efficiency. You get to create your educational product once and can sell it an infinite number of times, reaching new customers from all over.
7. Membership Sites
Membership sites are like exclusive clubs where subscribers get special access to content they can't find anywhere else in exchange for a fee.
These sites are a solid bet for a consistent income because people sign up and stay for the ongoing perks. With easy-to-use platforms like MemberPress or Patreon, you can get your site up and running in no time.
The trick is to hook members with must-have content. Consider offering them unique webinars, detailed guides, or private coaching sessions. If you keep delivering informative content, members will not only stick around but also become your most loyal fans.
8. Webinars
Webinars are like interactive online classes where you can learn something new, ask questions, and see how things are done, all in real time.
To launch a successful webinar, begin by selecting a subject where your expertise shines – one that also taps into what people are eager to learn.
Use webinar platforms like Zoom or GoToWebinar to host your session. Market your event through email campaigns and social media to attract sign-ups. Initially, you can offer the workshop for free to build your audience and then upsell to a paid service or product at the end.
9. Licensing Content
Licensing content is a smart way to monetize your creative work, be it stunning photographs, original music, or compelling articles. The essence of this strategy is to craft content that others find valuable and offer it to them for use under specific conditions, often involving a licensing fee.
For photographers, platforms like Shutterstock or Getty Images are ideal for listing high-resolution images. 
These marketplaces are frequented by businesses and creatives looking for top-notch visuals, making them perfect for photographers to earn revenue when others license their work.
Before diving in, make sure your licensing terms are straightforward. This is to safeguard your intellectual property rights while permitting others to use your work.
10. Virtual Events
Virtual events are the digital-age answer to traditional gatherings, allowing people to connect, share, and learn from anywhere in the world. They encompass a variety of formats, from online conferences and virtual trade shows to networking sessions and web-based seminars.
Virtual events differ from webinars in scale and scope. Virtual events offer a more comprehensive experience with multiple interactive elements over extended periods, while webinars are typically shorter educational sessions.
If you're looking to bring people together online, platforms such as Hopin and Airmeet come equipped with all the features you'd anticipate from a live gathering. 
They offer everything required to conduct live presentations, facilitate breakout sessions, and enable one-on-one chats.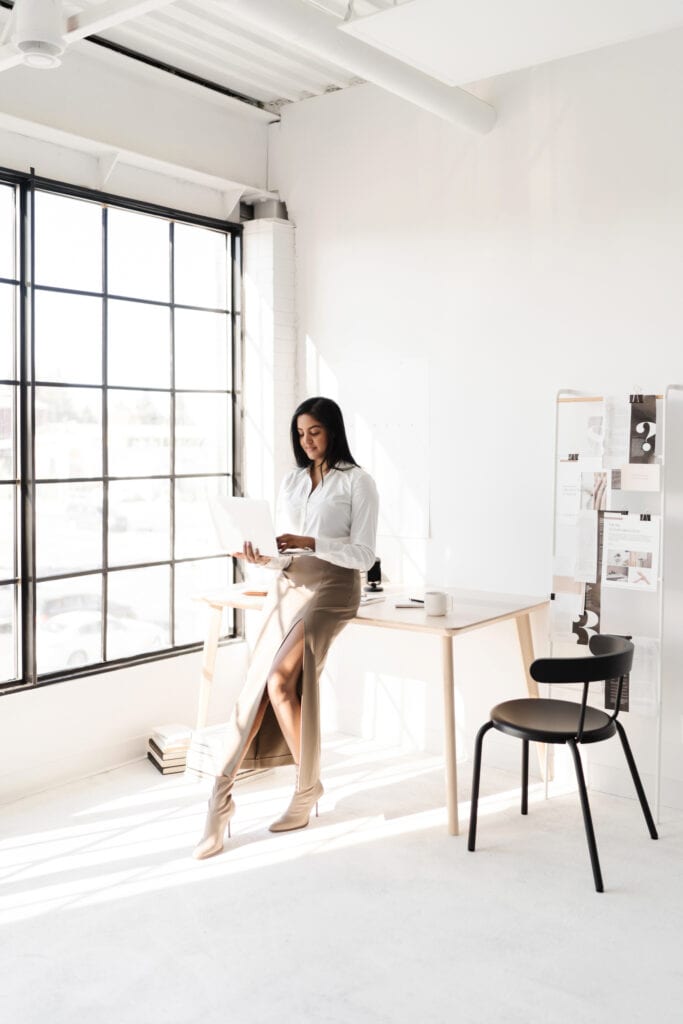 Grow Your Audience and Monetize Your Presence
Looking to make real money from your online presence? It all boils down to being genuine, consistent, and truly valuable to your audience. Mix and match these strategies to bring in cash from different angles and build a thriving online business.
Remember, the digital universe is huge, and there's room for you to make your mark and earn.
Turn your online presence into a thriving revenue stream! Need some guidance? Join the Make Money Online Membership today and watch your sales soar.