We may earn money or products from the companies mentioned in this post.
For many, email marketing remains a simple tool, a straightforward path to reach clients. But artificial intelligence (AI) emerges as the game-changer, promising to redefine the way we connect, communicate, and convert.
Whether you're a budding coach or a new business owner, AI offers a competitive edge. It's time to make your emails smarter, sharper, and more effective!
This email marketing guide can help you unlock new strategies to truly understand your subscribers, send hyper-personalized content and elevate your results.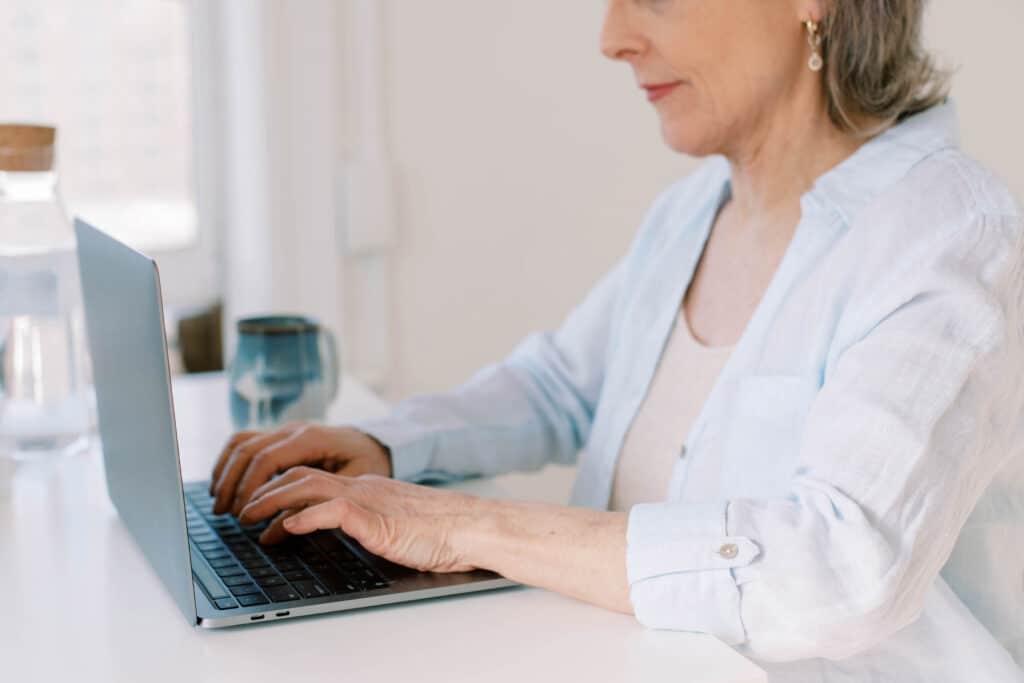 1. Focus on AI Email Segmentation
At its core, segmentation is the practice of dividing your email subscriber list into more manageable groups depending on specific criteria, such as their interests, behaviors, or demographics.
By doing so, you can ensure that your subscribers receive content that genuinely speaks to their needs and preferences.
Loyal customers might be more interested in loyalty discounts, while newcomers might need an introductory offer or more information about the brand's uniqueness. This differentiation is where segmentation truly shines.
With AI, the segmentation process becomes less about guesswork and more about precision. AI delves deep into user behavior and preferences, automating the segmentation process.
2. Use Chatbots for Email Queries
Chatbots are software tools crafted to mimic human interactions. They engage users autonomously, harnessing AI's capabilities to offer precise and pertinent answers.
For new business owners, integrating chatbots within email campaigns offers a golden opportunity to elevate customer engagement and service levels.
Integrating a chatbot in your email means that the waiting game is eliminated. If someone has a question about a product feature, a chatbot can provide immediate clarification, retaining the subscriber's interest and possibly leading to a purchase.
3. Explore Predictive Personalization
Predictive personalization is a modern approach to email marketing that uses data-driven insights to deliver content tailored specifically to a recipient's preferences and behaviors.
Instead of just adding a subscriber's name to an email like traditional methods, predictive personalization goes a step further. It analyzes a user's past interactions, purchases, and behaviors to forecast what content they might find most relevant in the future.
Consider a subscriber who regularly opens and engages with your emails about content marketing strategies. Leveraging predictive personalization, your following email to them might delve into "The Power of Storytelling in Email Marketing" or offer a downloadable checklist on crafting compelling email content.
4. Send Emails at Optimal Times
Optimal send times refer to those specific windows when subscribers are most likely to open and engage with your emails. The idea is simple: if you can reach your audience when they're actively checking their inboxes, your message stands a better chance of being seen and acted upon.
Advanced algorithms can analyze patterns in subscriber behavior, determining when they usually open emails or when they're most active online.
For example, if you're an online shop owner, you might typically send out sale alerts in the morning, thinking it's the optimal time. However, by leveraging AI data, you might discover that many of your customers actually check their emails during the late afternoon.
By acting on this valuable insight, you could schedule your following alert around 4 PM, significantly increasing the chances that it's opened and read.
5. Content Recommendations
Email content recommendations are paramount for sustaining subscriber engagement and maximizing business opportunities. This strategy revolves around offering subscribers content that aligns with their interests or past behaviors rather than sending generic or unrelated information.
It enhances the chances of upselling and cross-selling, leading to a deeper, more profitable relationship with each subscriber. Fortunately, with the help of AI's advanced analytics, you can track a subscriber's journey and preferences.
For example, if a subscriber has enrolled in a beginner's digital marketing course on your platform, AI can identify this information and suggest content related to advanced digital marketing techniques or perhaps a course on social media strategies in your following email.
6. Improve A/B Testing with AI Insights
A/B Testing involves comparing two email versions to see which achieves better results, whether it's open rates, click-through rates, or other specific metrics. Think of it as a "trial and error" method, but with a structured approach to get actionable insights.
This strategy is indispensable for new business owners. It helps pinpoint what appeals to your audience, from the subject lines to the body of the email, ensuring that your marketing messages are as effective as possible.
AI-enhanced A/B testing platforms continuously learn and adapt from subscriber behaviors. For example, say you're unsure if your audience prefers a more casual greeting like "Hey there!" or a formal "Hello [Name]." Traditional A/B testing would provide feedback after one campaign.
In contrast, an AI-driven platform would assess that campaign and use accumulated data from multiple campaigns to refine and adapt future content.
7. Prioritize Interactive Email Content
Interactive email content is the next step in crafting truly engaging email marketing campaigns. It involves including elements within your messages that users can interact with, such as quizzes, surveys, polls, or even embedded videos.
These elements don't just exist for entertainment; they engage the reader and guide them towards a desired action.
Let's say you're a business coach. Instead of sending out informational emails, you can incorporate a short quiz on management techniques.
As subscribers engage with the quiz, AI algorithms can analyze their answers in real-time, leading them towards specific content, courses, or offerings that align with their interests and quiz outcomes.
8. Implement Automated Responses and Follow-ups
Automated responses and follow-ups are pre-determined messages sent out automatically based on specific user behaviors or actions. The significance of this approach lies in its precision and personalization.
For example, when a user subscribes to your newsletter or buys a product, the system can automatically send a welcome or thank-you email without you having to do it manually.
Moreover, if a subscriber downloads a resource on entrepreneurial strategies, AI can initiate a well-crafted follow-up journey instead of sending a generic thank you email. This sequence could entail tailored emails built upon the subscriber's previous interactions and content consumption.
As the days progress, the messages could evolve from simply acknowledging their download to more detailed resources or offerings that cater to their apparent interests.
9. Execute Churn Rate Predictive Analysis
Churn rate predictive analysis is the process of leveraging data to foresee which subscribers are likely to disengage or "churn" from your email campaigns. It offers a glimpse into the future, predicting which subscribers might drift away before they actually do.
For new business owners, this can be a crucial tool in retaining and cultivating their developing customer base.
With AI-driven churn rate predictive analysis, you can spot patterns and behaviors that indicate a subscriber's waning interest. They might not have opened your recent emails, or stopped clicking on the content inside.
Using these insights, you can strategically craft targeted campaigns to re-engage them. For instance, if AI identifies certain subscribers likely to disengage, you could offer them a unique discount or exclusive content to spark their interest again.
10. Incorporate Engaging Visual Elements
Visual recognition in email marketing involves using AI-driven technologies to analyze and determine which images resonate most with subscribers. Now, it's not solely about the textual content.
The visuals you incorporate can play a significant role in driving user engagement. Let's say you run an online clothing store. Over time, you notice that a particular subscriber often clicks on images of floral dresses but rarely on striped ones.
Through visual recognition, you can deduce this pattern quickly. The next time you send an email, you can highlight new arrivals in floral patterns, increasing the likelihood of a purchase.
Visual recognition ensures that the content you send is personalized textually and visually, catering to your subscribers' exact tastes and preferences.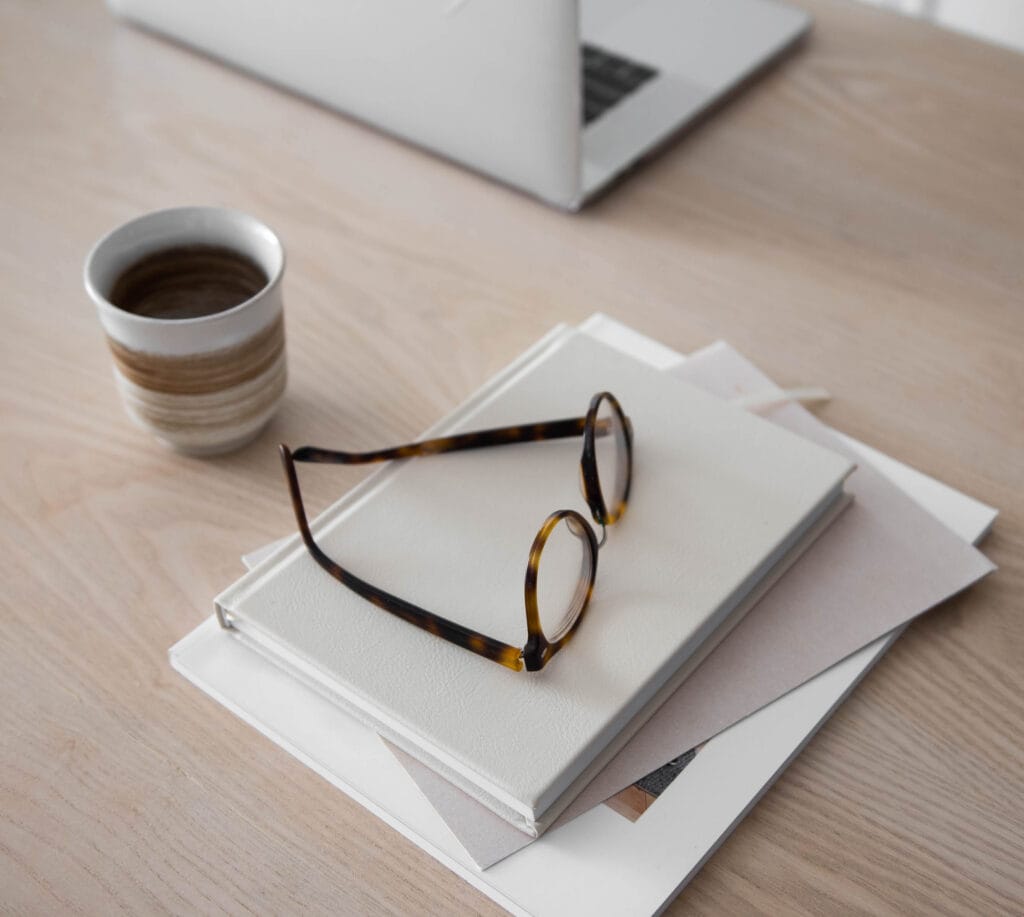 Use AI for Next-Level Engagement in Emails
In today's fast-paced digital landscape, understanding your audience is paramount, and AI-driven email marketing offers just that advantage. Think of AI not as an expense but as your smartest business partner. Tailored content, precise sending times, and hyper-personalized visuals—all driven by AI—can transform casual subscribers into loyal customers.
Ready to supercharge your email marketing? Book a call with me today and kickstart your new strategy!