We may earn money or products from the companies mentioned in this post.
Ever find yourself daydreaming about the many opportunities the digital world offers? The best thing about working virtually is that you can work from anywhere, set your own hours, and even scale your efforts!
From a simple side hustle, you can start a full-fledged business. That's the kind of freedom the internet offers. Here are some make money online ideas that can help you reach new financial milestones.
Dreaming of some extra pocket money or eyeing a full-fledged online business? Book a call with me to strategize and learn real, actionable steps to make more money online!
1. Freelance Writing
Freelance writing is simply putting your thoughts to paper (or screen!) and getting paid for it. Think about what you love chatting about with friends—be it the latest tech gadgets, your recent travel adventures, or health tips.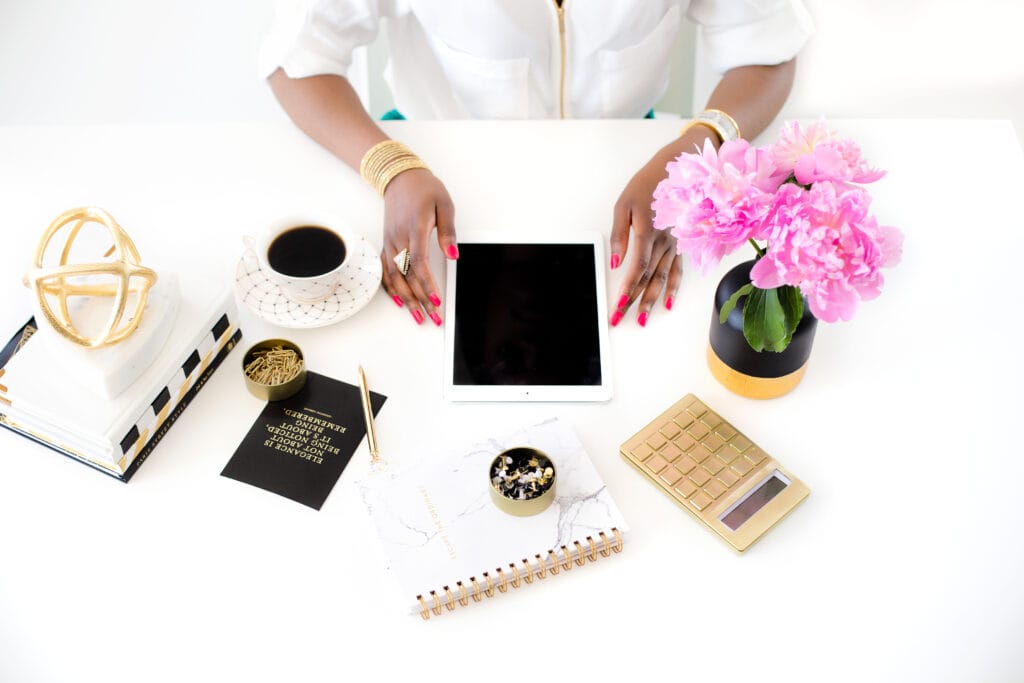 Websites like Upwork and Freelancer are solid places to start. Set up a profile, making it feel as much "you" as possible. Talk about what you love, your writing style, and sprinkle in some of your personality. 
Then, go hunt for gigs that resonate with you. A pro tip: Always communicate clearly with clients. Deliver your best work, and don't shy away from feedback.
2. Online Tutoring
Online tutoring is a fantastic way to use what you know, share it with others, and make some cash on the side. Websites like VIPKid and Tutor.com are the perfect starting points. 
Set up an account, choose your subjects, and let people know a bit about your teaching style. Keep it fun and relaxed. Let your real self shine through!
So how do you nail online tutoring gigs? Use easy-to-understand language and examples. Be patient! It's about helping someone understand, not just ticking off a lesson.
3. Affiliate Marketing
Affiliate marketing is all about promoting products you believe in and earning a commission for every sale made through your referral link. If you're the kind who loves sharing product recommendations with friends or on your blog, this could be your goldmine.
Begin with platforms like Amazon Associates or ClickBank. Once registered, you'll get access to a variety of products. Choose those that align with your interests or your audience's needs.
Remember, authenticity sells. When you genuinely believe in a product, it shows in your promotions. Educate your audience on why you recommend the product and how it can benefit them.
4. Sell Handmade Crafts
Yes, it's possible to make money from home with creativity as your primary investment. If you've got crafty hands, Etsy can be your playground. 
Whether you're crafting jewelry, home decor, or unique knitted items, show them off to the world and let folks know they're getting something truly special.
Photograph your crafts in good lighting, write catchy descriptions, and set a fair price considering your materials and effort. Maybe throw in a personalized note with every purchase. It's these little touches that can turn one-time buyers into loyal customers.
5. Blogging
If you've got a passion or expertise in a specific niche, why not share it with the world through a blog? Platforms such as WordPress and Blogger are designed with both beginners and experts in mind, streamlining the setup process. 
Write about what you love, share stories, and offer valuable insights. Monetizing comes in various forms – sponsored content, ads, or even selling e-books.
However, remember that consistency and authenticity are key. Write regularly, engage with your readers, and always stay true to your voice.
6. Online Surveys
There's a growing demand for consumer feedback, and this presents an opportunity for individuals to earn money by sharing their opinions.
Survey Junkie and Swagbucks have gained traction for their user-friendly interfaces and the rewards they offer for survey participation. 
The idea is simple: Companies seek insights about their products, services, or the market at large, and they are willing to pay for genuine feedback.
However, it's essential to set realistic expectations. While online surveys can provide a supplementary income, they're unlikely to replace a full-time job's earnings. Think of them as a way to earn a bit of extra cash on the side.
Dreaming of some extra pocket money or eyeing a full-fledged online business? Book a call with me to strategize and learn real, actionable steps to make more money online!
7. Dropshipping
Dropshipping is essentially running an online store without holding inventory. When someone buys from you, you purchase the product from a third party, who then ships it to the customer.
Websites like Shopify and Oberlo can help you get started. To effectively make money online via this strategy, find the right niche products and market them effectively. 
Spend time researching what's in demand and how best to present it. And as with any business, excellent customer service is pivotal. Address issues promptly, and always aim to leave your customers satisfied.
8. Print on Demand
Print on demand is a business model where your designs are printed onto products only as orders come in, without the need for inventory or bulk ordering. This means minimal upfront costs and reduced risk for you as a designer!
Platforms like Teespring or Redbubble have simplified this process. These platforms handle all the intricacies of printing, order fulfillment, and shipping, letting you concentrate solely on your craft.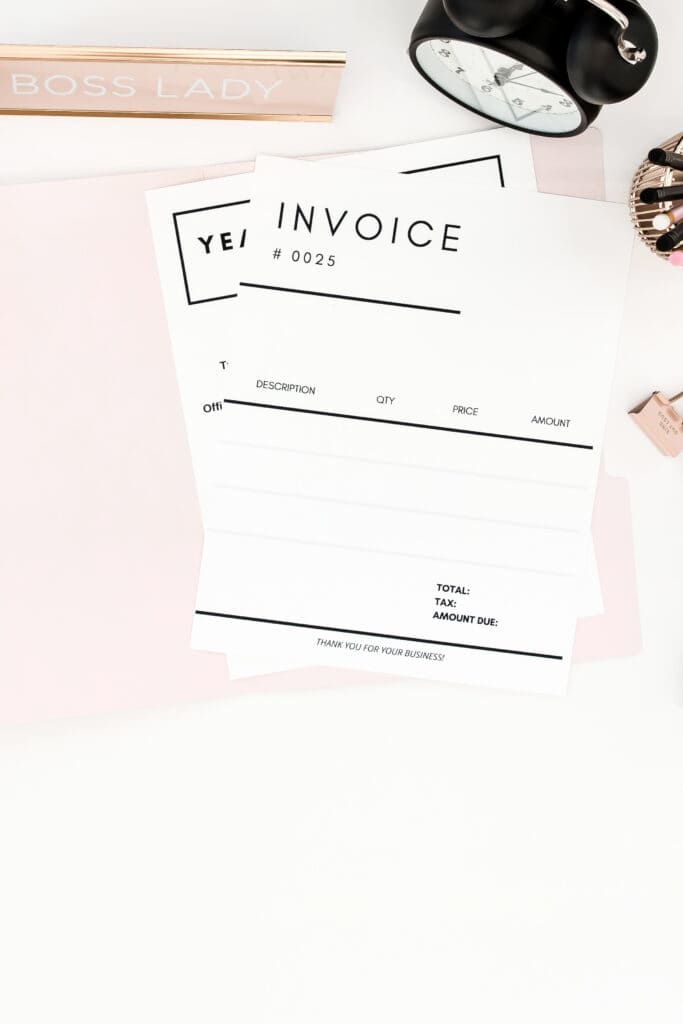 To amplify your sales potential, leverage social media platforms. Instagram, with its visual-centric approach, or Facebook, with its targeted advertising capabilities, can be very important tools for your make money online initiatives.
9. Sell Digital Products
Unlike physical goods, digital products are created once and can be sold an infinite number of times without the worries of inventory or shipping.
Once you've honed in on your niche, decide on the format: write an insightful eBook or design an interactive course. Platforms such as Gumroad offer a seamless experience for selling eBooks, while Teachable is tailored for those looking to share courses. 
Engage with potential buyers by crafting related blog posts, sharing teasers or value-packed content on social media, or even collaborating with influencers in your domain.
10. Virtual Assistance
As businesses increasingly shift to digital operations, the demand for virtual assistants has skyrocketed. VAs are the behind-the-scenes champions of several tasks, ensuring that businesses run smoothly.
If you're organized, proactive, and skilled in areas such as data entry, calendar management, email handling, or even social media management, this could be the ideal online role for you.
Once you've pinpointed your strengths, set up a professional profile on platforms like Zirtual, Upwork, or even LinkedIn. Highlight your past experiences, showcase testimonials if any, and be clear about the services you offer. 
11. Stock Photography
Websites, advertisers, and publishers are constantly on the hunt for unique and striking photographs to enhance their content. Sounds like an opportunity for you?
Begin by capturing high-resolution images. Focus on diverse subjects like mesmerizing landscapes, expressive portraits, or even commonplace items seen through a fresh lens.
With your refined images in hand, turn to stock photo platforms like Shutterstock or Adobe Stock. These platforms allow photographers to upload their work, making it available for purchase by clients worldwide.
Every time someone licenses your image, you earn a royalty. And while the individual royalties might seem small, with a vast portfolio of unique and captivating images, the earnings can accumulate significantly.
12. YouTube Channel
YouTube, the world's most popular video-sharing platform, presents a golden opportunity for content creators to tap into vast audiences and earn revenue. Establishing a successful channel, however, requires a blend of passion, consistency, and a keen understanding of what viewers want.
Start by identifying a niche that resonates with you. Once you've zeroed in on your topic, focus on producing high-quality video content. Regular uploads not only keep your audience engaged but also signal to YouTube's algorithm that your channel is active, boosting its visibility.
Your goal? Monetization! As your channel gains traction and your subscriber count swells, you become eligible to join YouTube's Partner Program. This allows you to earn revenue through ads displayed on your videos.
Dreaming of some extra pocket money or eyeing a full-fledged online business? Book a call with me to strategize and learn real, actionable steps to make more money online!
13. Rent Out Your Space
Turning your unused space into a steady income stream is simpler than ever with platforms like Airbnb. The first thing you need to do is to snap clear, attractive photos that show off every nook and corner.
When creating your listing, pen a concise yet captivating description. Detail the amenities, mention the locale, and give potential guests a taste of what's in store.
Starting with a competitive price can get your foot in the door and garner those all-important initial reviews. As you go a long, keep in mind that hospitality goes a long way.
Respond swiftly to any guest queries. Little touches, like a list of nearby cafes or sightseeing tips, can lengthen a guest's stay.
14. Online Coaching
Online coaching isn't just giving out advice. It's about marketing your knowledge, establishing trust, and ultimately guiding clients towards their goals—all from behind a screen.
With the right approach, your insights could be your next big paycheck. But before you start counting profits, think about drawing people in. Firstly, pinpoint your unique selling point and then go digital.
Set up a sleek, user-friendly website. This is your online business card. It's a place where potential clients can learn about your services, see client testimonials, and get a feel for your coaching style.
Thanks to platforms like Zoom, virtual sessions have become the norm. They're so convenient, allowing you to reach clients globally!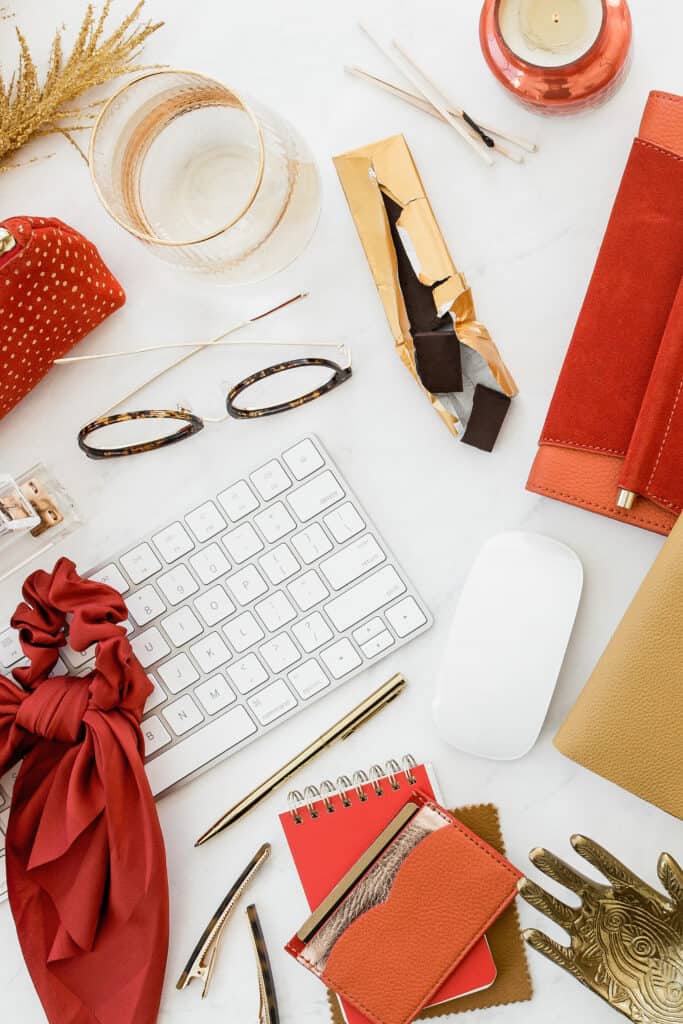 15. Sell Unused Items
Turning clutter into cash is a practical way to make money online while simplifying your living space. Whether it's an old camera, a once-loved guitar, or a vintage handbag collecting dust, there's likely a buyer out there eager for what you've got.
Start with a thorough decluttering session. Segregate items that are still in good condition and have resale value. Remember, what might seem outdated to you could be a treasure to someone else.
Quality photographs play a crucial role in online selling. Use good lighting and multiple angles to accurately represent your items. Platforms like eBay or Facebook Marketplace are excellent venues to reach potential buyers. 
16. Transcription Services
Got an ear for detail and fast typing fingers? Transcription services might be your ticket to making money online. At its core, transcription is about converting audio or video content into text, but there's a bit more to it than just typing out what you hear.
Platforms like Rev act as middlemen, connecting clients with transcriptionists. Once you sign up and get approved, you'll be given access to a range of audio or video files. Your job? Listen carefully and transcribe them accurately.
Accuracy is the name of the game here. Misheard words or typos can affect your ratings on these platforms. And in the world of online transcription, good ratings often lead to more job opportunities and potentially higher pay rates.
Start Making Money Online Today
The online world is bursting with golden opportunities for anyone who wants to boost their income! Sure, it demands dedication and skills, but with persistent effort, you could turn a simple online side-hustle into a thriving, steady paycheck.
Dreaming of some extra pocket money or eyeing a full-fledged online business? Book a call with me to strategize and learn real, actionable steps to make more money online!