We may earn money or products from the companies mentioned in this post.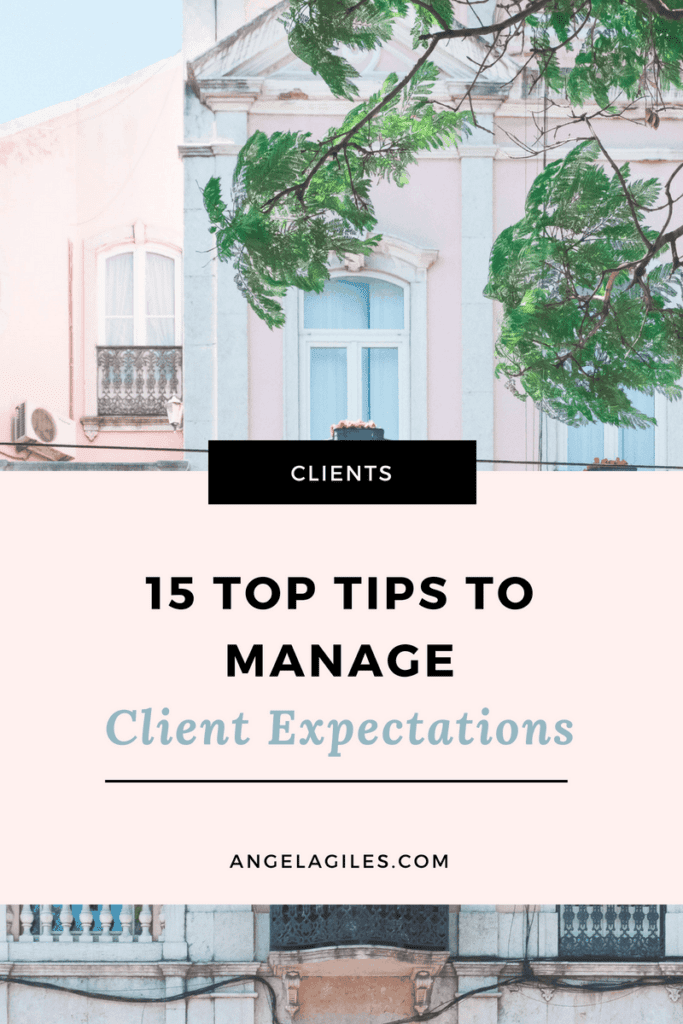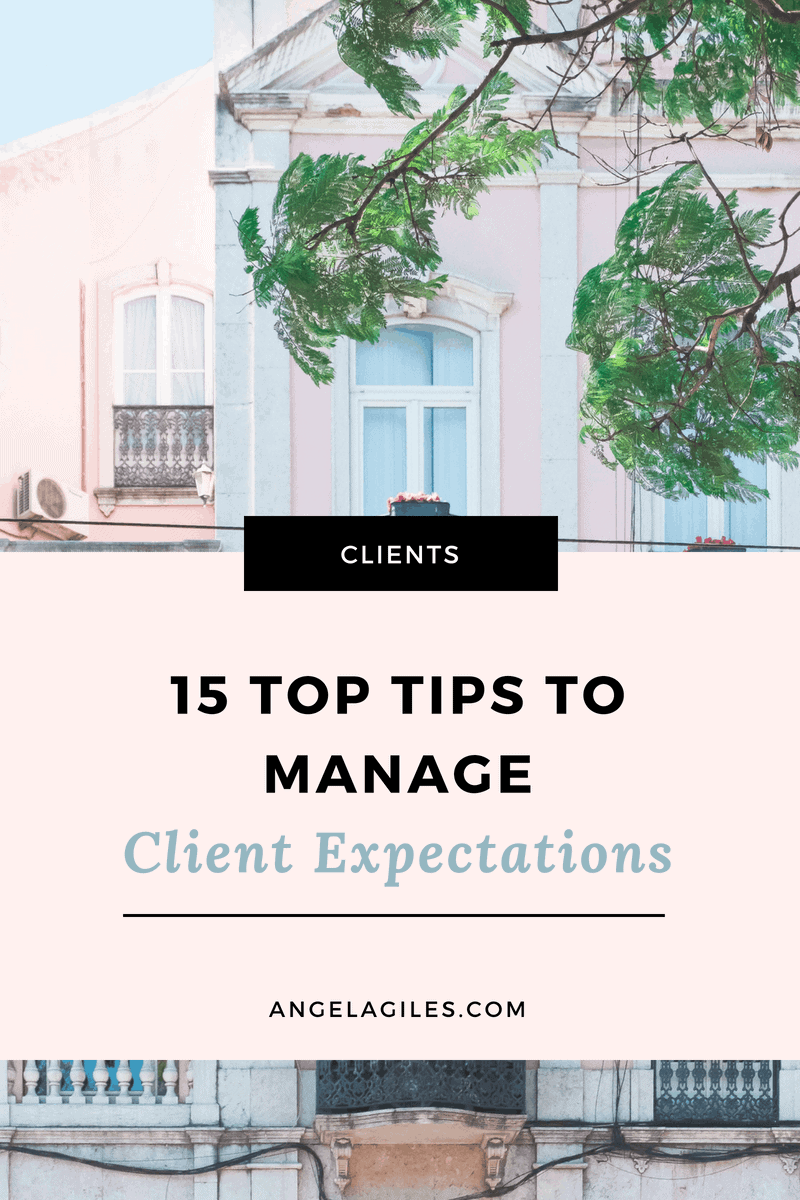 Properly managing client expectations is very important. It can also be somewhat draining, especially if some of your clients have many, many expectations. This is even more so if some of those expectations appear unreasonable at times. However, the saying "The customer is always right" may not really apply to many aspects of business.
If you want to maintain the integrity of your brand to your clientele, it is important that you take their opinions, requests and expectations into due consideration at all times.
When clients seem dissatisfied with your business, most of the time it's due to them having a different view or expectation of your services. The hard part about expectations for businesses is that many clients can be terrible at communicating them. This in turn leads to needless misunderstandings and bad transactions.
The power of a happy and satisfied client cannot be overstressed. And how you ensure your clients remain satisfied goes a long way to determining how successful your business will be. Effective management of client expectations will make them view your brand as strong, reliable, competent and sensitive to their needs. This can also get you more client from raving referrals your clients will share.

In today's business landscape, client acquisition and retention are largely dependent on reputation. Therefore, delivering high-quality services and meeting client expectation is essential for the growth and success of your business.
I will share 15 top tips to help you successfully manage client expectations. These tips can be incorporated into the fabric of your overall business model to ensure they are perfectly executed in all departments.
1. Be Honest and Transparent
One of the quickest ways to lose clients is to lie to them. So it's better to tell a client something they don't want to hear rather than lie. For example, let's say you will miss an upcoming deadline. Of course your client will not want to hear that. However, missing the deadline and lying about it is even worse, especially if they could have made adjustments to lessen the impact. They will also doubt your word in the future. And becoming a "yes man" just to win clients will make you lose them faster than you expected.
Whether someone is a potential client or already a current client, ensure you honestly communicate the services you can and cannot offer. Be sure they understand. This helps ensure everyone is on the same page at all times. It will also give them a clear understanding of your brand and help shape and reshape their expectations.
2. Communicate Effectively
This is definitely a top tip because your business literally depends on this simple factor. Understand that part of what your client pays for is peace of mind. To attain this, they may have a lot of questions along the way. They will want their questions answered immediately and effectively, so speedy email replies and phone calls should be a priority. Keeping them in the loop without them needing to ask a lot of questions is also helpful. Remember, a calm client is a happy client. For instance, a friend was trying to communicate to a client that they required dedicated servers from a company similar to hostiserver to ensure that their website would be hosted effectively and their clear communication at the start helped manage the budget expectations of the client.
3. Build A Personal Relationship
Business people love working with people they respect, but also know on a somewhat personal level. While you want to remain professional in your client dealings, also relating with them on a personal level makes them care more about you and your brand.
Get to know your client as a person, what they do for fun, how they spend their free time and where their interests lie. Once you understand these, you will have a better picture of what excites them and you can easily incorporate this knowledge into your business relationship.
Related: 9 Ways To Treat Your Blog Like A Business
4. Address Problems Directly
Many business owners love to dodge certain tough questions by changing topics or ignoring clients. Keep in mind that no one can handle your clients better than you. Although it's certainly fine having trusted staff help handle things for you, or at least act as the gatekeeper and solve the less serious issues.
You and your team should be well-able to address their concerns directly and effectively. Good client-vendor relationship will be strong enough to weather the rocky times only if you remain proactive and consistent in the ways by which you address their needs and problems.
Keep in mind one of the best indicators of how fabulous a company is can be how they handle a problem. Many companies can seem great when it's all going good. But it can be when things go wrong that a company can really shine.
5. Agree On Goals, Strategies And Timelines
It's important to note that unless you and your clients agree on your goals, timelines and the potentially the strategies, you risk clients not understanding what exactly success is and how it is measured. For example, saying you'll help them get "a lot of likes" on Facebook versus getting "500 likes in 30 days."
Consider creating a scope of work with all of the important details, ranging from budgets to metrics that show you met a goal. Ensure they agree on the terms. This will show transparency and will help eliminate difficult conversations in the future.
6. Be Realistic But Remain Optimistic
Business owners can get obsessed with keeping the client happy at all times (again, like the client is always right). While a brilliant strategy, try to remain realistic. While it is advised that you remain optimistic for the sake of your client, not being realistic can set the wrong expectations in their minds.
A quick tip to achieve this is to explain in detail and give your clients a clear view of what to expect from a particular project. Show them all the outcomes including the ideal and not so ideal. That way, if anything goes wrong during the transaction, they won't be surprised and may not blame you for the mishap.
7. Provide Reports
We cannot over stress how important it is to keep your clients in the loop. A lack of information can cause panic and mistrust in your brand, especially if they feel their expectations are not being adequately met. Even though your clients may not request progress updates, it doesn't hurt to send short mails with the state of their project and what you are doing next.
This goes a long way to reassure them that their time and money is being put to good use. It also lets them feel like they are a part of the project. It may head off misunderstandings and may also relieve you from future liabilities. In case of any confusion, you can always refer back to your weekly (or monthly) updates and emails.
8. Be Human
As we stated earlier, relating with your clients on a personal level increases their trust in your brand and helps you figure out their expectations. To help keep clients happy, you may have to put yourself in their shoes and try to understand their concerns on a more human and personal level than a business one. In simple terms, don't treat your clients like just a number, they're a person.
Managing their expectations is mainly based on treating them how you would want to be treated. Remain kind, approachable, considerate and emotionally intelligent. Of course, remain professional as well. It's all about balance.
9. Always Under Promise (So You Can Over Deliver)
We know you want to tell your client what she wants to hear, so they're happy. But in most cases this isn't the best approach. When you tell a client "we might be able to achieve that goal in two months," all they hear is you can get the job done. So you have to give you and your team some room for unexpected occurrences and mistakes by under promising. This sets their expectations at a comfortable level. It also gives you room and freedom to exceed their expectations.
This approach works as clients love to be surprised with more value than what they envisioned. On the other hand, if you give yourself an unrealistic deadline you end up disappointing the client. You also lose some of their trust.
10. Always Have A Backup Plan
Regardless of the time and expertise involved, at times mishaps and the unexpected seem to arise. Have alternative plans in place. Ensure they are designed in ways to still give the desired results. Instead of punishing your clients (and you) with the bad news that your plan failed, your backup plan will accommodate the changes and you can still deliver on time. (This should apply to your business in general though, not just tasks related to clients.)
11. Avoid Monthly Agreements
If you run a business that takes a while to show results, avoid month-to-month contracts. It's critical to the success and reputation of your brand that you take the time to explain in clear terms how long it takes for your company to achieve certain results.
This way, your clients are well aware of the timeframe and will cushion their expectations accordingly. For example, if you offer SEO consultation services, monthly contracts aren't in your best interest because SEO can sometimes take months. It's like offering a product that takes 90 days to see results but only offering a 30 day refund period.
Related: 12 Powerful Ways to Get More Clients (and keep them showing up)
12. Anticipate Your Clients' Expectations
This tip definitely takes some practice. Sending encouraging emails to your clients after a while to help keep them calm and in the loop. Imagine you were your client. Think about at what stages of the project might you get nervous and love an update. Plan to be ahead of those things for your client so they keep great trust in your brand. It will also help reduce the number of emails with questions they send you.
13. Be A Great Listener
Sometimes clients are unsure of what they want or they simply are not good articulating what they need. You need to put all your listening skills to good use and decipher what is not being spoken. You must possess excellent listening and intuition skills to identify the important messages not being communicated.
A great way to compensate for clients who do not communicate well is to repeat what they say and ask for confirmation of the key points. This will also help shape their expectations of your company.
14. Be Vocal About Budgets
Not being open and clear about budgets from the beginning can cause problems in the future. This can even ruin business relationships in some cases. When starting a project with a client, you must be very clear about the budget and what it will take to complete the entire project. You should also have future conversations about the budget as your project proceeds, especially if there was an unexpected expense.
15. Be A Counselor
When you offer helpful advice, input and direction to your clients, it makes them feel like you are looking out for them. This also helps builds their trust in your brand. Clients need an unbiased, objective opinion and many times that can be you helping. This can be even more true when you are working with clients who have more than one decision-maker and they don't agree on something.
To sum it up, your ability to effectively manage client expectations will depend largely on how well and often you decide to communicate with your clients. Have plans rather than leave things up to chance. And if you keep in mind what you want and expect as a customer, that will help you better serve your clients and meet their expectations.
WHICH OF THESE TIPS DO YOU THINK IS MOST IMPORTANT? WHAT IS A FAVORITE TIP OF YOURS WE DID NOT INCLUDE? PLEASE SHARE IN THE COMMENTS BELOW.
AWeber Sign Up Form authentication failed. Please verify the settings to continue to use AWeber Sign Up Form.