We may earn money or products from the companies mentioned in this post.
Social media is essential for new coaching businesses, and using artificial intelligence (AI) to improve your strategy doesn't have to be expensive or complicated. With accessible and user-friendly tools at your fingertips, even those just dipping their toes into the coaching world can harness AI to boost their online presence.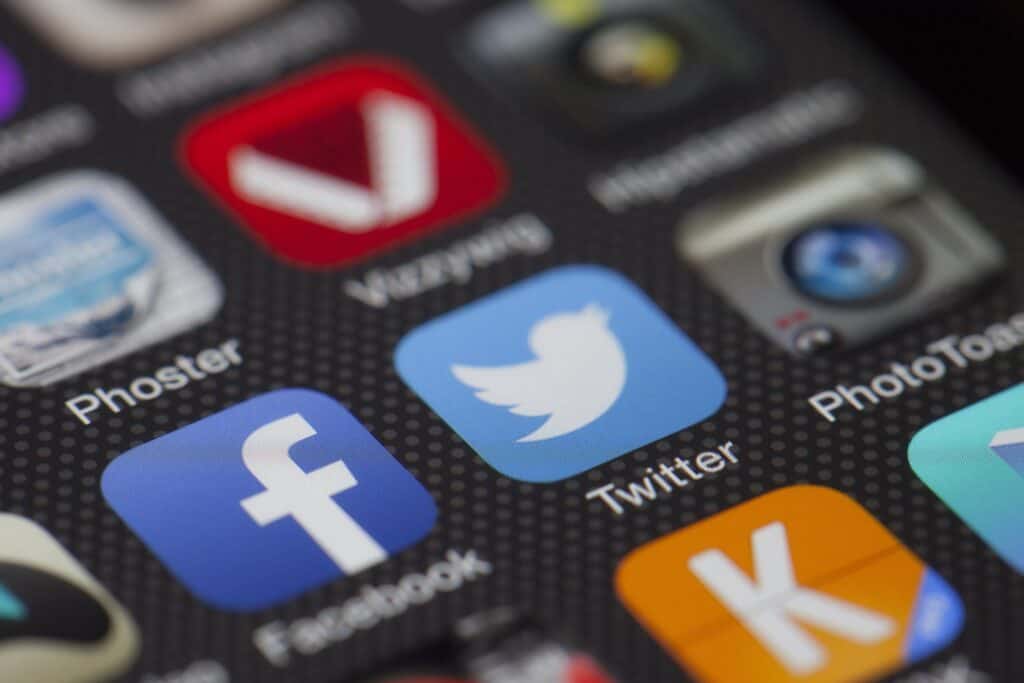 Ready to implement new powerful strategies? Explore these simple, effective guidelines to widen your reach with the help of emerging AI technologies.
1. Utilize AI-Powered Insights
AI-powered insights are like having a personal assistant who understands your audience's likes, dislikes, and habits. These insights can guide you in creating content that resonates with your target clients and engaging with them at the right time.
By using scheduling tools like Buffer or Hootsuite, which have AI elements to identify the best times to post, you can ensure that your content reaches your audience even when you're busy coaching.
Moreover, AI-powered competitor analysis tools such as SEMrush or Sprout Social provide insights into what other professionals are doing successfully on social media.
As a new coach, embracing these insights can take your social media strategy from guesswork to a guided, successful approach.
2. Create Content Using AI Templates
Don't worry if design isn't your strong suit. The drag-and-drop functionality of many platforms means you don't need any technical skills to create stunning visuals! Canva and many other AI-powered design platforms simplify the process by offering AI-driven templates.
For example, if you're a life coach aiming to inspire your followers with motivational quotes, you can choose from several pre-designed templates that suit your theme. The same goes for other content types, like announcements for upcoming webinars or success stories from happy clients.
Keep a consistent color scheme and font across your posts. This speeds up the design process and improves brand recognition. If you're unsure about the design, some tools even provide AI-powered suggestions tailored to your brand.
3. Automate Posts with Simple Scheduling Tools
Automate your posts with AI-driven scheduling tools to maintain consistency and engagement on your social media channels without being online all the time.
You can use reliable AI-powered platforms to analyze your audience's active hours and determine the optimal times to post. For instance, if you're a career coach and your target audience consists mainly of working professionals, these tools might identify that engagement peaks during lunch breaks or after work hours.
Therefore, you could schedule insightful career tips to be posted precisely during those times. Spend a little time at the beginning of the week or month to plan out and schedule your content in bulk. That way, you can ensure various engaging posts are lined up without the daily hassle of manual posting.
4. Improve Engagement through AI-Powered Analytics
Improving engagement on social media isn't just about posting appealing content. It's also about understanding what resonates with your audience. AI-powered analytics can make this understanding accessible to coaches.
Facebook Insights provide clear, actionable data on how your content performs, thanks to AI. You can see which posts have the most likes, shares, and comments and even learn more about the demographics engaging with your posts.
If you notice that your videos about time management tips are getting more interaction than your blog posts, then it might be a signal to produce more video content. Similarly, if the analytics show engagement spikes on weekends, consider scheduling more content for those days.
5. Understand Audience Sentiment through Simple Social Listening
Understanding your audience's sentiment is crucial in building a successful coaching brand, and AI-driven social listening tools have made this easier than ever.
Mention, a social media search tool, scour platforms for mentions of your brand. This gives you a clear picture of what people are saying about your coaching services.
Let's say you're a health coach who recently hosted a balanced nutrition webinar. By setting up a social listening tool to track keywords like "nutrition webinar" or your brand name, you can find comments and discussions related to your event.
You can thank participants and even share their praises if there's positive feedback. If there are criticisms or questions, you can address them promptly, showing that you value feedback and care about continuous improvement.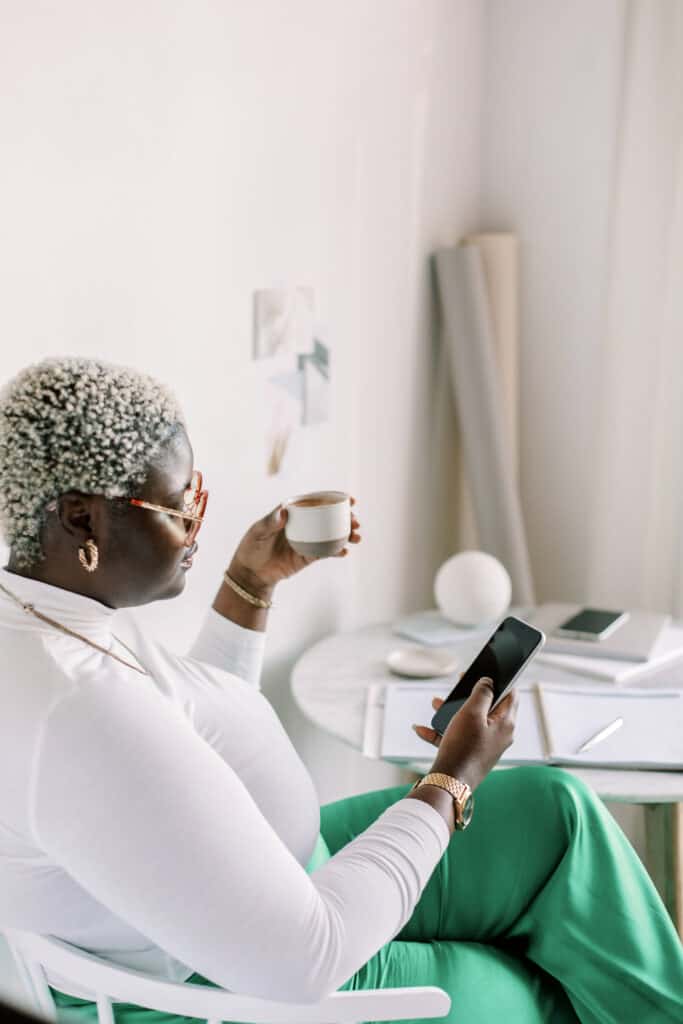 6. Create More Video Content
Creating video content for social media might seem daunting for new coaches, but with the rise of AI-powered tools, transforming your existing posts into engaging videos has become easier than ever.
Explore new AI tools that can take your social media text and turn it into dynamic videos, complete with relevant images and background music. This is a convenient way to repurpose your content without extensive video editing skills.
For example, if you've shared tips on time management techniques in a social media post, you can use AI tools to turn that text into a lively video. Simply input the content, and the AI will select suitable visuals and music.
7. Optimize Ad Campaigns on a Budget
Paid advertising is an essential strategy for coaching businesses, especially for those who are new or aiming to expand. Unlike organic reach, paid advertising allows coaches to precisely target specific demographics or interests, ensuring content is delivered to those most likely to benefit from the services offered.
Suppose you're promoting a free coaching session for first-time clients. You could use a tool like AdEspresso to create the campaign. As the campaign runs, the AI will continually analyze its performance and may recommend adjustments such as tweaking the ad copy or targeting a slightly different audience segment.
When it comes to ad campaigns, it's best to start small. Begin with a modest budget and allow the AI to help you understand what works best for your audience. Regularly review the AI's insights and recommendations and then make changes to improve performance.
8. Grow Your Community Through Personalized Recommendations
Building a community as a new coach involves connecting with your audience on a personal level, and one way to achieve this connection is through personalized recommendations on social media. AI-powered tools can analyze user engagement and interests to suggest content, articles, or services that resonate with your followers.
For example, if a follower frequently engages with your posts about stress management techniques, an AI tool can help you craft personalized content or suggest related posts about mindfulness practices. You could even offer a special discount on a stress reduction coaching session directly tailored to that follower's interest.
By creating this individualized experience on social media, you provide content that resonates with your followers' needs and interests, nurturing trust and encouraging further engagement with your coaching business.
9. Find Collaboration Opportunities through AI
Enhance your visibility and build relationships with fellow coaches through AI. Start by outlining the specific areas where collaboration would benefit your business, such as co-hosting workshops or joint marketing campaigns.
Then, explore AI-driven platforms that can provide tailored recommendations for collaboration based on your defined niche and goals. Additionally, consider joining social media communities or forums tailored to coaches.
Engage with members, and utilize the AI algorithms within platforms like LinkedIn, which can suggest connections based on shared interests or industry focus. The more you fine-tune your approach, the more relevant collaboration opportunities you'll discover, allowing you to grow your network and enhance your visibility as a coach.
10. Analyze and Improve Your Content with AI-Powered SEO Tools
Leveraging AI-powered SEO tools can give you a strategic advantage by guiding you in analyzing and improving your content to reach a broader audience.
Google's Keyword Planner and other keyword optimization tools can assist you in determining the right keywords relevant to your coaching niche.
Integrate these keywords into your social media posts to increase visibility and attract potential clients. Understanding what works and what doesn't is vital for continuous improvement.
Thus, exploring more AI-driven analytics tools that can provide detailed insights into your content's performance is important, so you can make data-backed decisions and refine your strategy.
Transform Your Social Media Game Today
Make the most of what AI has to offer without the need for expert knowledge or substantial investment. From leveraging AI-driven insights to creating engaging content and personalizing the user experience, AI offers simple and cost-effective strategies for newbie coaches to enhance their social media presence.
With readily available and user-friendly tools, there's no need to shy away from incorporating AI into your social media strategy. Take these small steps and watch your online presence grow. If you want help growing your social media presence, DM me!