We may earn money or products from the companies mentioned in this post.
Previous generations often sought affordability over all else, choosing consumer products not based on brand recognition, but rather on perceived value. Today's shoppers are often in a very different headspace, preferring quality over quantity, happily paying a little extra for known brands that can deliver a true luxury experience.
This isn't just wishful thinking; sales numbers attest to the growing popularity of luxury brands, particularly among younger consumers. To offer just one data point, Bain & Company forecasts that the total value of the luxury market will exceed $437 billion by the end of 2025. That represents ongoing year-over-year growth totalling somewhere between six and eight percent. What's more, it's projected that at least a quarter of luxury sales now take place online.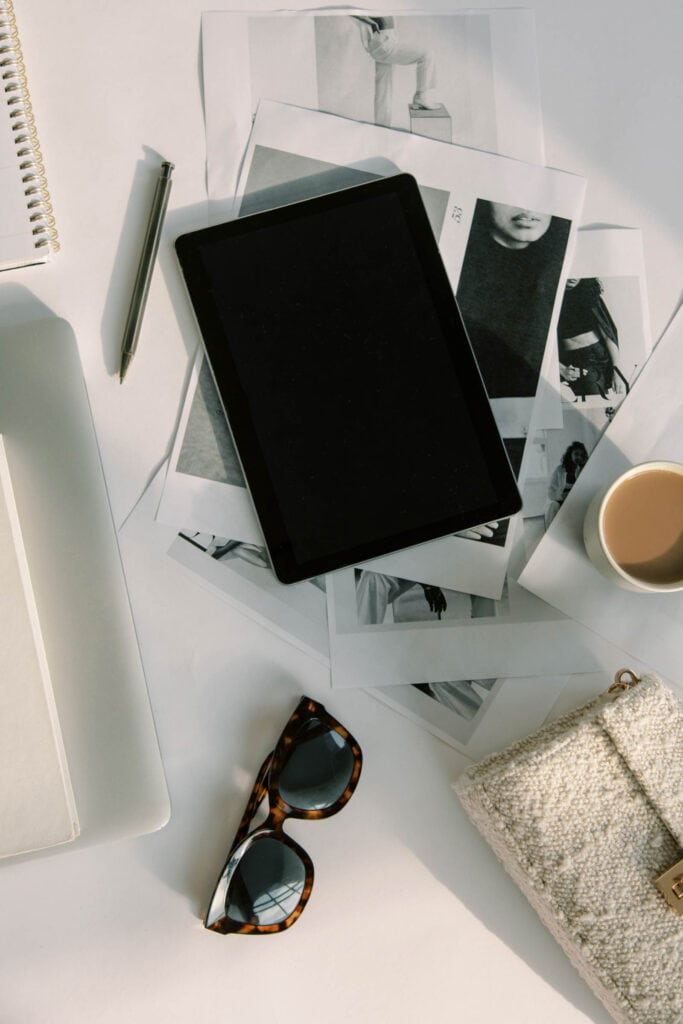 What this means for luxury brands is pretty simple: You can no longer afford to ignore the digital space, which offers unparalleled opportunity for market expansion. Yet at the same time, digital channels such as social media provide a high level of risk exposure to luxury brands, ranging from counterfeit products to adverse consumer reviews.
Thankfully, there are a number of options for luxury brands to manage these risks, including use of the limited liability company (LLC) format. Even taking the small step of exploring LLC annual fees by state can be a critical step toward online brand protection.
What are the Risks Faced by Luxury Brands on Social Media?
Before delving into LLC strategy, it may be helpful to catalog some of the risks most common to luxury brands trying to stake out their social media presence.
Exclusivity
Many luxury brands are not carried in big box stores, which reinforces a sense of exclusivity. Simply put, these brands can only be found in certain, rarified locations, which means consumers have to put forth a little effort to learn more about what these brands are and what values they represent. They're not simply going to stumble across a luxury watch or a high-end refrigerator on an endcap at Target.
This sense of exclusivity can help enhance perceived value, yet it can also be a little bit of a hazard. Even a couple of negative reviews or unwanted headlines can completely disrupt the narrative about the brand. Luxury brands that go social but don't have the resources or the nimbleness to respond to crises that arise risk folding under unwanted scrutiny.
Inconsistency
Another big risk to luxury brands going social is the possibility of inconsistent branding.
It's a hallmark of high-end jewelry companies, clothiers, and automotive manufacturers that their products are always presented in the same flattering light, with marketing and sales teams exercising incredible control over the colors, images, and verbiage used in conjunction with the brand. This helps facilitate certain associations, and it provides a sense of incredible quality control.
But when luxury brands get started on social media, one of the big concerns is that they will spread themselves too thin, allowing some of this carefully-controlled branding to slide. It's crucial for companies in the luxury marketplace to have exacting brand guidelines, and to avoid any type of social media activity that would dilute the integrity of their branding.
Knockoffs
Luxury brands are often prime targets for counterfeiters, who are always seeking opportunities to offer prestigious products (or at least, close approximations of prestigious products) for bargain barrel prices.
Social media can be an especially powerful channel for these counterfeit products to spread, which not only damages the company's reputation, but may also steal away potential sales. And if consumers are unhappy with their knockoff products, it's often the real luxury brand that takes the heat.
Bad Brand Ambassadors
Still another potential peril is having an undesirable celebrity endorsement; or, having someone who you actually pay to endorse your product say or do something inappropriate on social media. This can lead to all kinds of unwelcome brand associations, prompting the need for a quick, decisive response.
It's critical to choose celebrity endorsements and influencer promotions carefully, but even the most painstaking background checks can't always prevent PR blowups. As such, it's equally important to have emergency response plans in place.
Risk Management: How LLCs Can Help
There are a number of risks for luxury brands to be aware of, including risks that are particular to the social media space. Cataloging these risks is an important step, but awareness alone is insufficient. It's ultimately important for luxury brands to take proactive measures to mitigate risk.
There are a number of ways to do so, but one of the most effective is to establish the right legal structure for the business. For a majority of companies, this means choosing the LLC.
What is an LLC?
The LLC is the most popular legal framework for small and mid-sized businesses in America. One of the reasons for this is that the LLC actually creates a clear separation between the business owner and the business entity itself. In other words, the business has its own assets and liabilities, distinct from the business owner's personal assets and liabilities.
This matters because, if a lawsuit is ever brought against the business, the owner's personal assets cannot be seized or claimed. And likewise, the owner's personal assets are off limits to business creditors. This offers an important level of protection against a personal bank account or family house being threatened in court.
There are other important benefits to the LLC, as well, including tax flexibility. Simply put, LLC owners can elect whether to have their company taxed as a Sole Proprietorship, or taxed according to the corporate tax rate. Additionally, LLCs are usually very easy to set up, they have fewer regulatory requirements than Corporations, and the cost for maintaining LLC status can be just a few dollars per year (varying by state).
How LLCs Help Luxury Brands Manage Risk
While an LLC does not offer direct protection against reputational damage, it can certainly provide a safeguard against legal and financial peril.
With the LLC structure, luxury brands can maintain a clean demarcation between personal and business assets. What this means is that, should there be a lawsuit due to intellectual property violations (often arising from counterfeiters) or high-dollar consumers who are dissatisfied with a product, the LLC owners can rest assured that their personal properties are not on the table.
How to Establish an LLC
There are a few basic steps associated with starting an LLC.
Choose and register a name. You'll need to include "LLC" or "limited liability company" in your company name, but luxury brands wishing to avoid this can establish DBAs (doing business as), which sort of function as aliases.
Choose a registered agent who can receive legal and tax documents on behalf of your LLC.
Prepare your LLC operating agreement, which will detail some of the specifics for how your company is set up and how it will be managed.
File your LLC's articles of organization with the appropriate state department, being sure to pay any associated fees. This can usually be done online, and typically takes very little time at all.
Get an EIN, an employee-specific tax number. You can register for one for free via the IRS.
Start a business bank account, allowing you to keep your business assets separate from your personal assets.
Obtain any business licenses or permits you need (this will vary by industry and by state).
Make sure you talk with a business attorney or tax preparation expert to ensure you're choosing the best way to report to the IRS.
Remember to pay your LLC fees on an annual basis. (Most states will send automated reminders, but not all of them do!)
Additional Social Media Tips for Luxury Brands
There are a number of other steps that luxury brands can take to steward and protect their social media profiles, and to mitigate potential threats. Here are just a few of the best practices, above and beyond establishing an LLC.
1) Opt for quality over quantity.
Luxury brands are typically built on this premise: Rather than mass-producing a ton of cheap products, flooding the market with disposable consumables, they take the time to refine just a handful of truly high-end and elegant offerings.
The same mentality can guide luxury brands to success on social media. Rather than diluting the brand's online presence with a surplus of dime-a-dozen memes, it's better to build a brand identity through some judicious, well-crafted, and missionally aligned posts. Bring an air of exclusivity even to your social media messaging.
2) Choose the right platforms.
In the spirit of avoiding brand dilution, and of refraining from spreading your brand too thin, it's also helpful to be careful in selecting which platforms to be active on. Very few companies benefit from being present on every single platform under the sun, and for luxury brands, the mandate for exclusivity is all the more important.
Do research to understand where your audience actually tends to congregate on the Web. You may find that your buyers associate luxury with Facebook and Instagram, but have no interest in seeing high-end products promoted via TikTok videos or tweets.
3) Have an emergency response plan.
There are a number of public relations crises that can befall luxury brands, but few are more perilous than a well-known celebrity endorser coming under fire for inappropriate comments, sexual impropriety, or even criminal charges.
So what happens when Public Enemy #1 is seen wearing your branded merchandise? Or, more to the point, promoting your merchandise through their Instagram account? Make sure you have a social media response plan ready to deploy, protecting your brand against any undue or unwanted associations.
4) Choose the right posting frequency.
Back to our less-is-more mentality. You don't want to dilute your brand with shoddy or off-message content, but you also don't want to dilute your brand with too much content. Again, a big part of the appeal of luxury brands is the sense of scarcity. Bombarding your users with branded content undercuts the message that your products are refined, rarified, and for only a select few.
There's not necessarily a right frequency for posting, and different brands may find that anywhere from a daily post to a couple of weekly posts works well. Having an editorial calendar can help you map out your posts in advance, and protect you from overdoing it.
5) Have the right legal counsel.
When you're working with high-end products and high-dollar customers, you're ultimately going to need to have either an in-house lawyer or simply a good attorney who you keep on retainer.
There are a few reasons for this. One is to ensure regulatory compliance. With regard to social media, though, it can be imperative to have someone on hand who can help you address any acts of online defamation against your brand, and who can guide your messaging should a PR crisis emerge.
Conclusion: Mitigating Risk for Your Luxury Brand
Luxury brands face great risk when they venture into the murky waters of social media. And yet, the risks of staying off of social media can be even more pronounced. These include risks such as lost sales, diminished brand awareness, and a failure to control messaging about your product portfolio.
Thankfully, it's possible to be active on social media while also taking proactive steps to manage risk. One of the most important steps of all is to use the LLC format to minimize your legal and financial exposure. This, combined with the right social media strategy, can help your luxury brand thrive, even in the treacherous digital landscape.
Author Bio
Amanda E. Clark  is a contributing writer to LLC University. She is a graduate of Eastern Michigan University and holds degrees in Journalism, Political Science, and English. She became a professional writer in 2008 and has led marketing and advertising initiatives for several Fortune 500 companies. She has appeared as a subject matter expert on panels about content and social media marketing. She regularly leads seminars and training sessions on trends and tactics in professional writing.