We may earn money or products from the companies mentioned in this post.
Running any business is hard, but it's especially difficult for those running healthcare businesses: not only do they need to comply with all state and federal regulations, but they also need to compete with other businesses for a low supply of qualified workers.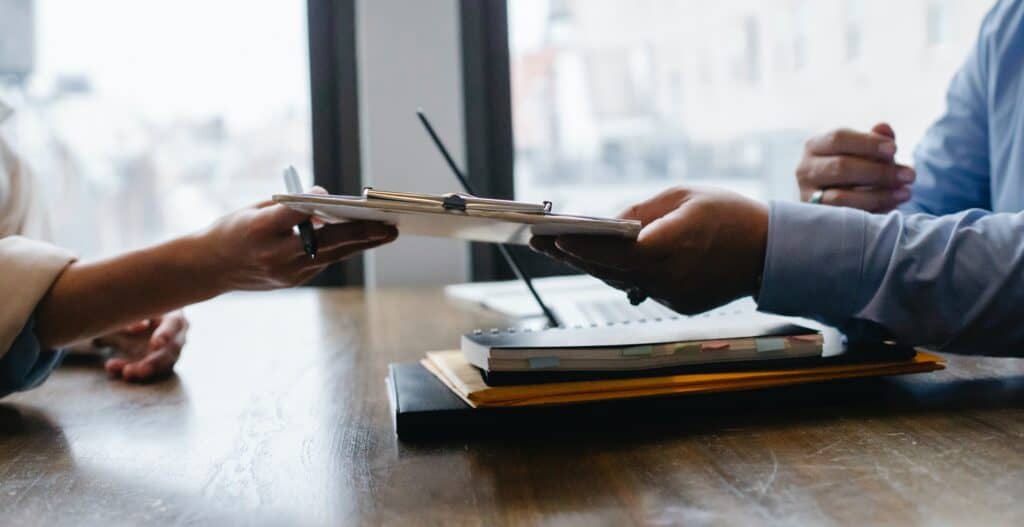 Medical professionals are needed in numerous places, from long-term healthcare facilities to physicians' private practices, which is why it can be hard to attract great talent when they have so many choices. This is why physician job recruiters can be an invaluable resource for those in the medical industry, as they help match your organization with excellent physicians who come well-prepared to help grow your business.
Whether you are just starting a business or taking an established company to the next level, recruiters can help your organization get the quality talent it needs to compete. Physician job recruiters often have multiple great resources for healthcare companies who need to fill positions.
They Have a Large Audience of Motivated Job Seekers
Those in physician recruitment curate large groups of physicians on their job boards, who then receive notices related to new positions opening up – including yours. These are highly skilled healthcare workers from all across the country who are highly motivated to find an excellent job that matches their skillset and meets their expectations.
Recruiters can assist you in crafting good, comprehensive job listings that entice employees by describing the nature of the work, the benefits they can receive, and why your business is a great match for their needs. This professional guidance can help your listing attract only those candidates who would be a great fit. 
You'll Weed Out Irrelevant Applications
It's the nightmare of every healthcare HR team: a candidate looks good on paper from their application on a generalist job board like Indeed, but something seems a bit off. Given the worker shortage, they decide to bring them in anyway, only to find out that the candidate is completely uninformed about what they would be doing on the job.
This risk drops dramatically when you use a physician recruiter, who seeks applications only from those with the correct qualifications. As these job boards also provide free tools to assist with resumes, your applicant will have a clear, well-formatted resume that lists exactly what they can do and what they're expecting from a role. This makes it far easier to find the candidates you need – without hunting through candidates you don't.
Recruiters Help You Tap Into Passive Job Seekers
One of the secret weapons that recruiters have is that they can get in touch with professionals who are currently employed but may be open to new positions with better work-life balance, more pay, or a shorter commute. As these candidates already have proven job experience, they can be a valuable asset to their next company.
It can be hard to find these potential employees, as they likely won't submit an application without prompting; recruiters can get in touch with them and encourage them to apply for positions that may work better for them than their current role. This spells success for you, as you'll be able to recruit excellent candidates who you would have missed otherwise.
By Clearly Communicating Expectations, Recruiters Can Prevent Candidates From Rescinding Their Acceptance
When a candidate rescinds their acceptance, it's a major headache for everyone. This can lead to you missing out on other candidates as you may have already removed job listings or rejected other potential employees, meaning that you have to start all over again.
As noted by the Society for Human Resource Management, a top-notch recruiter will be able to find a candidate's pain points and address them ahead of time so that they feel confident with their decision. 
Recruiters serve as liaisons between candidates and employers to set clear expectations: they want to ensure that all parties are fully informed about what the job will look like, how much the pay will be, and what benefits are included. By doing so, they can prevent candidates from quitting before they're hired, which saves you the stress of starting the recruitment process all over again.
Final Thoughts
Business leaders from every field need to get great talent, but this can be especially difficult for those in the healthcare industry, which is why healthcare job recruiters are an invaluable resource in your recruitment arsenal. Not only do they have access to a broad network of eager physicians, but they can liaise with candidates to help ensure they have everything they need to succeed. You'll find better quality talent with less hassle, which is a huge benefit to your bottom line.